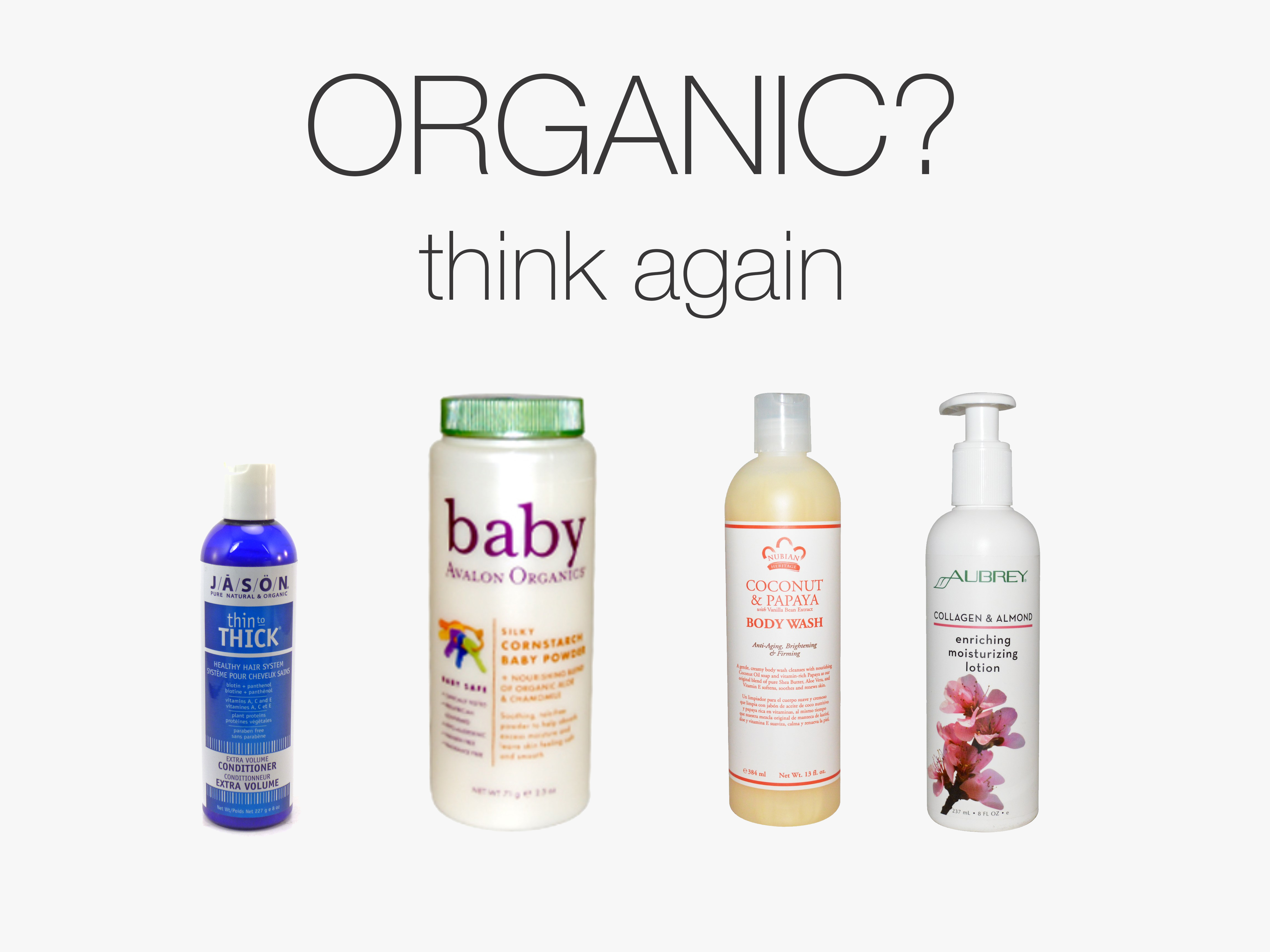 Article from the Environmental Working Group website
"Cosmetics and other personal care product companies make questionable organic claims on thousands of products, a new EWG analysis shows.
More than 5,000 products in EWG's Skin Deep® database – about 20 percent of current product formulations rated on the site – use "organic" in the brand name, product name, product label or list of ingredients. But many of these products contained risky or hidden ingredients and received poor Skin Deep® scores.
Skin Deep® rates a product on a scale of 1 to 10, with 1 being the best score and 10 the worst score. Of the products that used the term organic, more than 250 received a score of 5 or above. Four products that used the term organic received a score of 9 or 10.
The U.S. Department of Agriculture regulates the use of "organic" when the claim is made on farm products. Cosmetics made primarily of farm products are allowed to carry the USDA Organic seal if 95 percent or more of the ingredients meet federal organic standards, and the remaining ingredients are on an approved ingredient list and were not produced using prohibited methods. Products labeled "made with organic ingredients" can have up to 30 percent non-organic ingredients but cannot use certain ingredients.