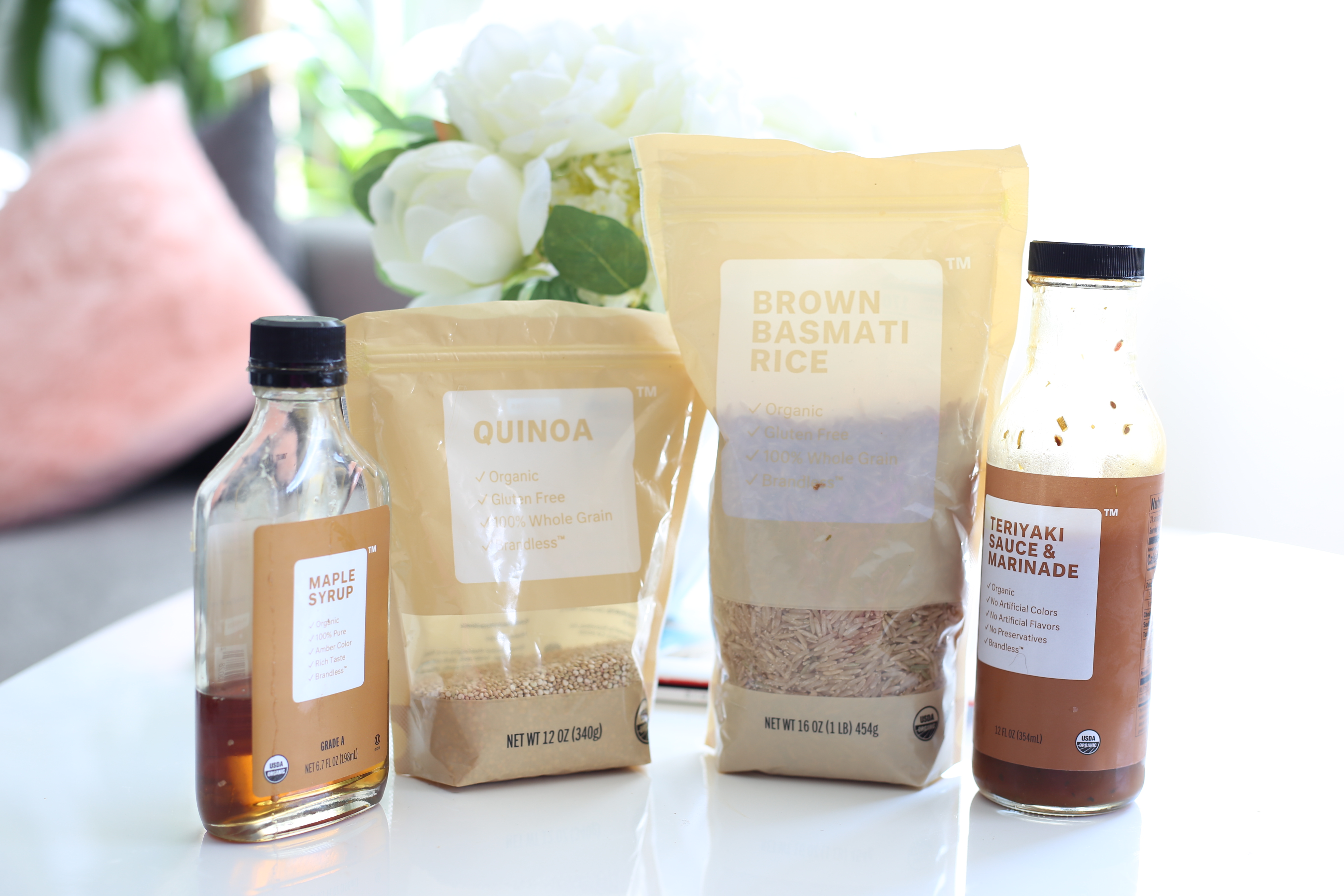 Each of these cost $3! Brandless is a new online organic grocery store based in San Fran & Minneapolis that just launched in Jul 2017. I think this is a phenomenal concept and am very excited to have discovered them by chance through Instagram.  They carry a wide selection of the food and household products that we use everyday and every item costs only $3. So how do they do this? Brandless works directly with suppliers, eliminating the hidden BrandTax that you pay for a national brand at major retailers. According to their research you're paying 40% more for products of comparable quality as theirs & sometimes up to 370% more for beauty products. Their goal is to eliminate these markups and bring you  products that meet their rigorous standards and are made under the highest standards of safety, quality, and social ethics such as certified Global Food Safety (GFSI) or Good Manufacturing Practices (GMP). Their food selection is entirely non-GMO and over 50% Organic – and where it matters fkosher, gluten free, no added sugar. Their beauty selection, which they've told me they're working on expanding, is cruelty-free and does not contain any of the 400 harmful ingredients they've banned. They personally taste, try & sometimes even create hundreds of formulations for taste, quality & safety then create packaging that limits waste and makes sense. Simple & genius.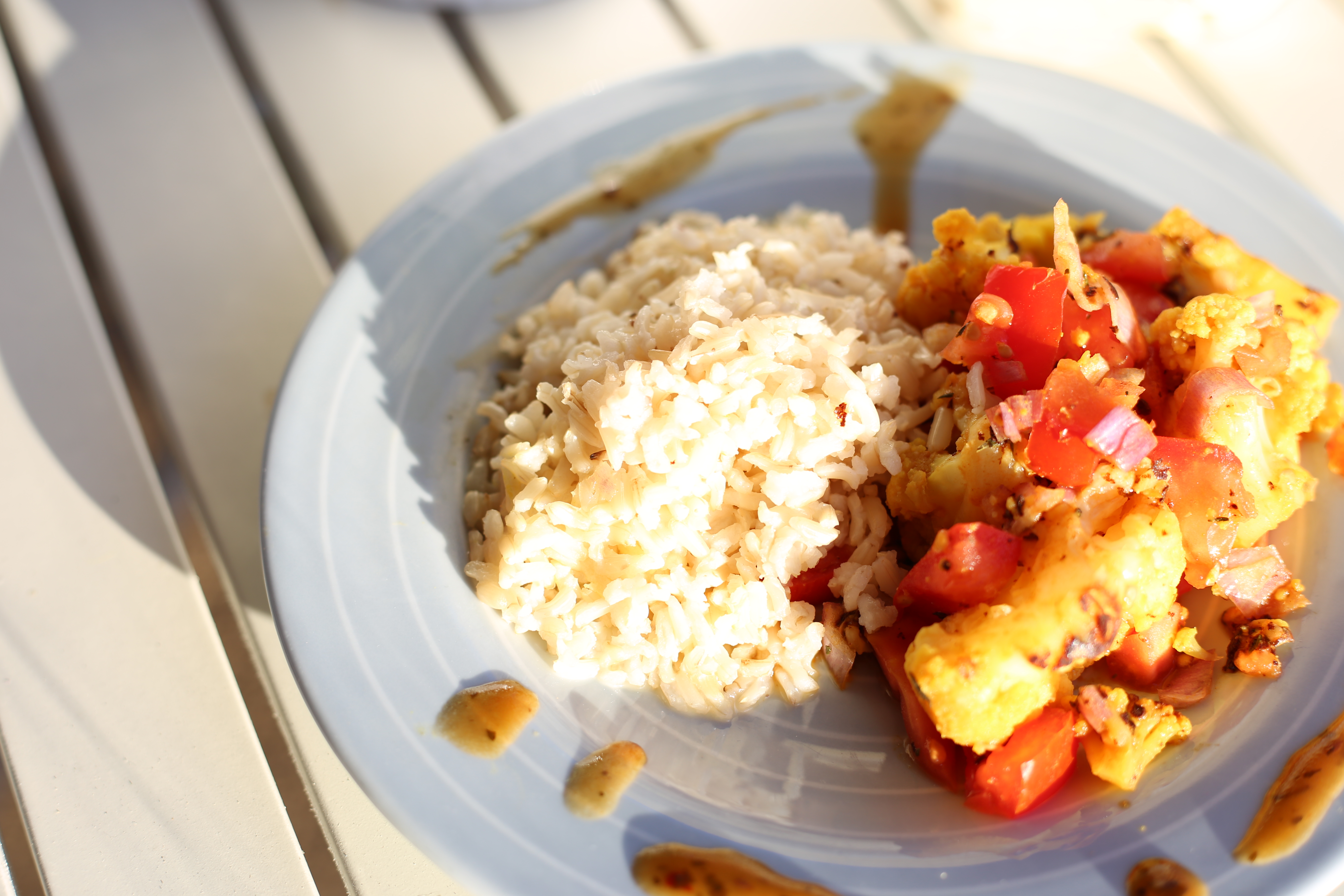 My personal experience: Using code hello3 that they're currently offering I paid only $3 for shipping at checkout and received all my items quickly in a massive box with each item very securely wrapped and packaged. I was at first a bit skeptical because well everything was $3 each but I was pleasantly surprised by the taste and quality of each item.
Grade A Maple Syrup: Organic & 100% Pure. I use maple syrup as a natural sweetener and avoid regular sugar as much as I can. Thank you Amy of Bondenavant for inspiring me to go sugar free! This maple syrup is delicious and I add it to my latte every morning.
Quinoa: Organic. Comes out tasting delicious, fluffy & soft.
Teriyaki Sauce & Marinade: Organic and made without artificial preservatives, colors or flavors. This is a light liquid-like sauce that works both as a sauce & as a marinade. I didn't find that it had a strong teriyaki taste and would have liked it to have more of a sweet note but I still enjoy adding this to my dishes.
Brown Basmati Rice: Organic, Gluten Free & 100% Whole Grain. This also comes out perfectly fluffy & delicious.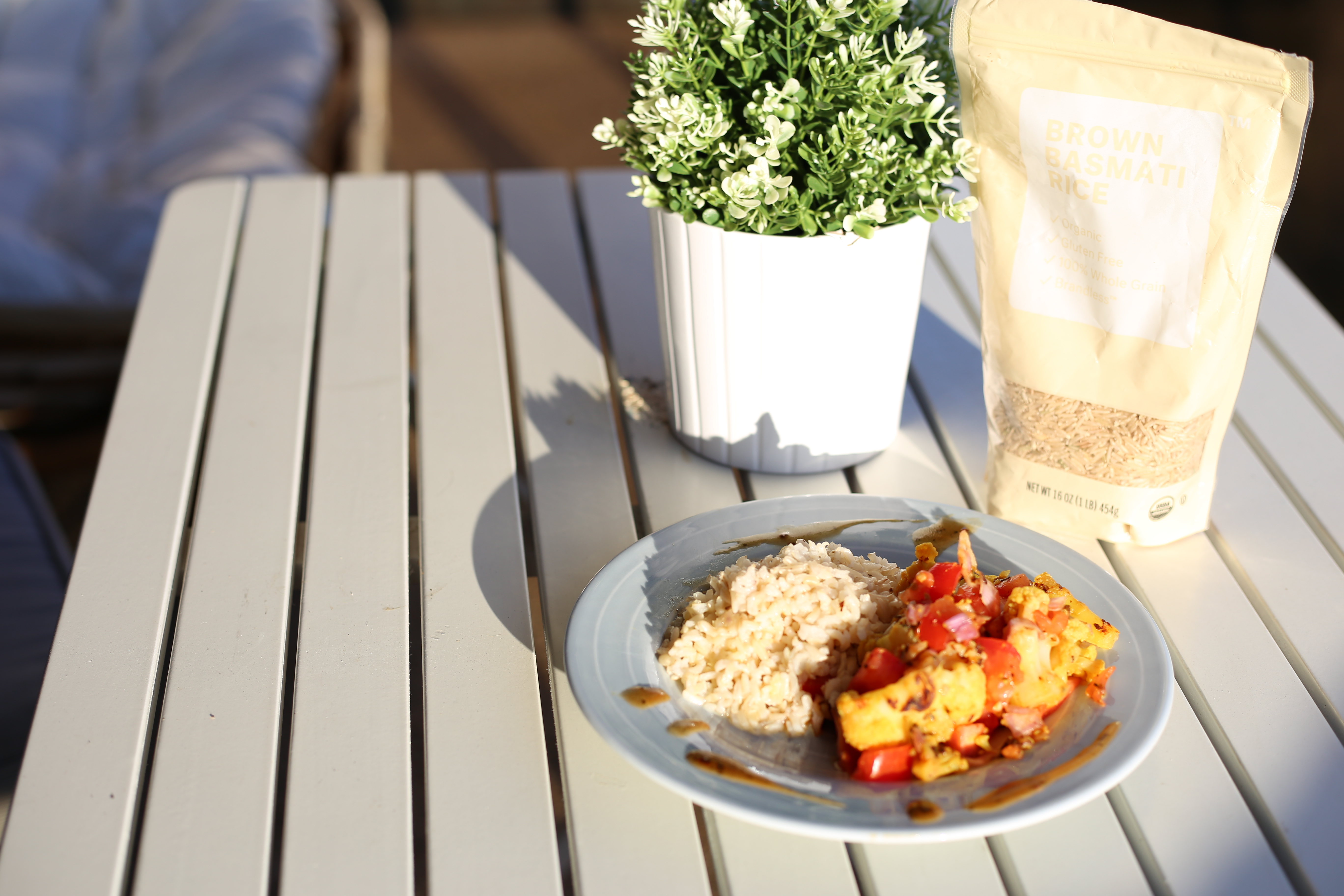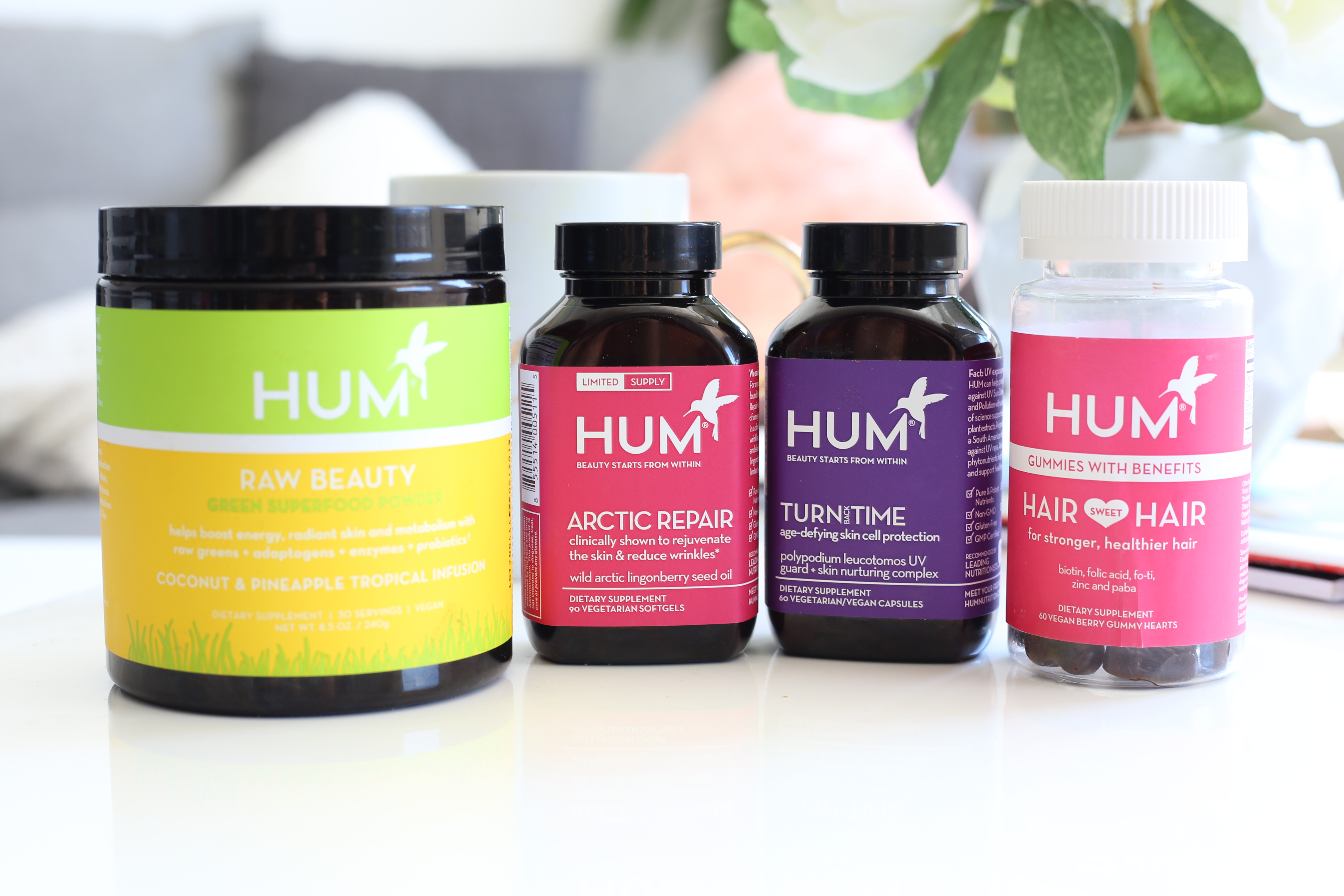 No matter how many products you use and I recommend to you it will never replace the importance of nourishing your beauty from within. After I tried HUM for the first time a few months ago I knew I needed to discover more from the line. First on my list was the insanely delicious Raw Greens Coconut Pinapple Tropical Fusion blend made with GREEN SUPERFOODS (Organic Wheat Grass, Barley Grass, Chlorella, spiralina) ADAPTOGENS (licorice root extract, rhodiola rosea root, ginseng root, ashwagandha root extract, FIBER (flax seed, inulin, apple pectin), FRUITS & VEGGIES (kale, blueberry, spinach, broccoli, beet root, carrot). It's delicious even if you add it simply to water. I also like adding it to my smoothies for added sweetness an nutritional oomph.
Limited Edition Arctic Berry is made from wild Lingonberry Seeds which is only available through HUM. Studies show it significantly improves skin density, elasticity and hydration. Yes please. (This one is pricier at $60). Turn Back Time is made of Turmeric and Phyto-polyphenols to help your body protect itself from UV rays and fight off free radicals. The Hair Sweet Hair I got off of Sephora.com and don't see it available on the HUM site. It's made of biotin, zinc, PABA (helps maintain hair color), folic acid and fo-ti (root used in Chinese medicine for healthy hair). Love that these are in gummy form and taste like candy but better.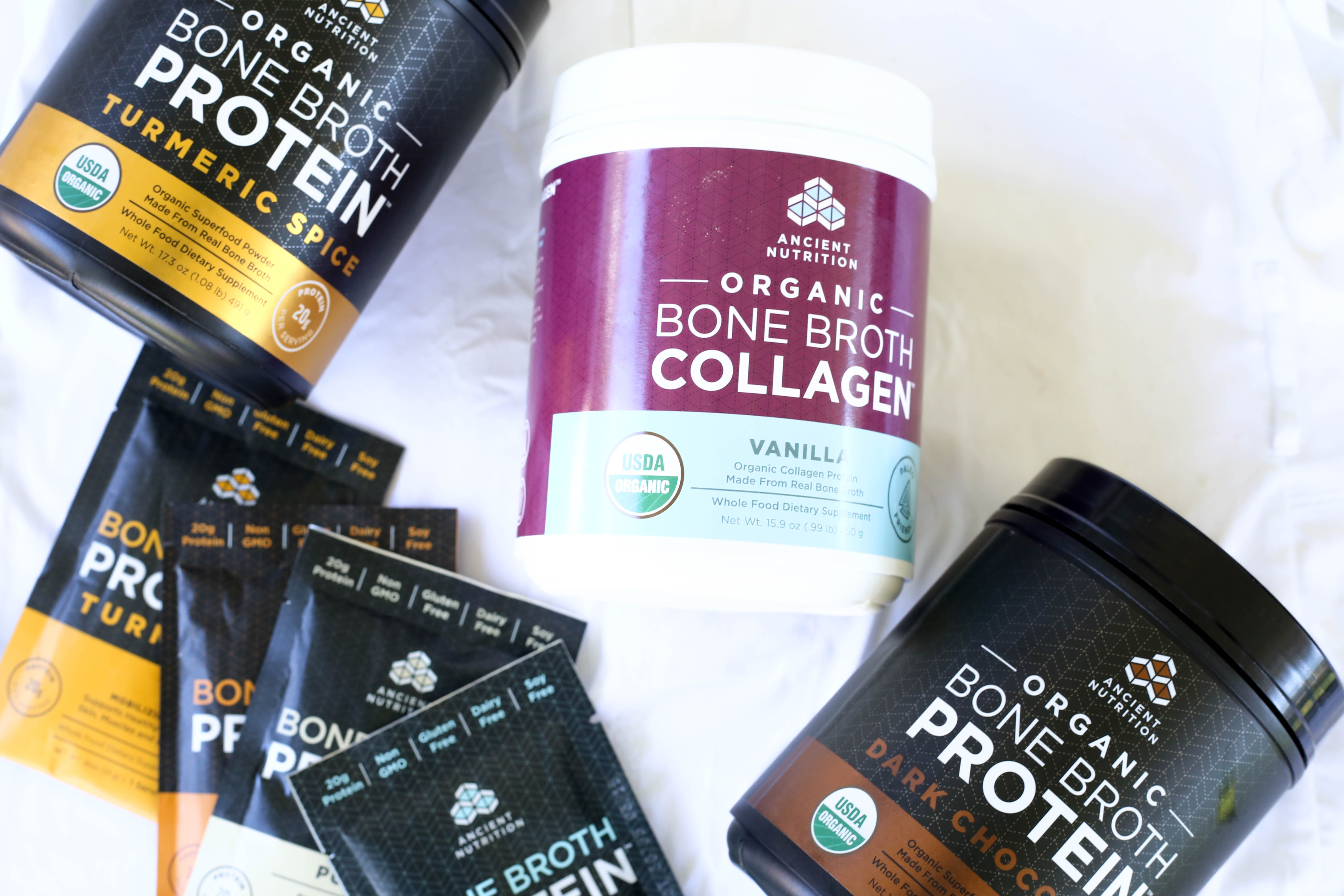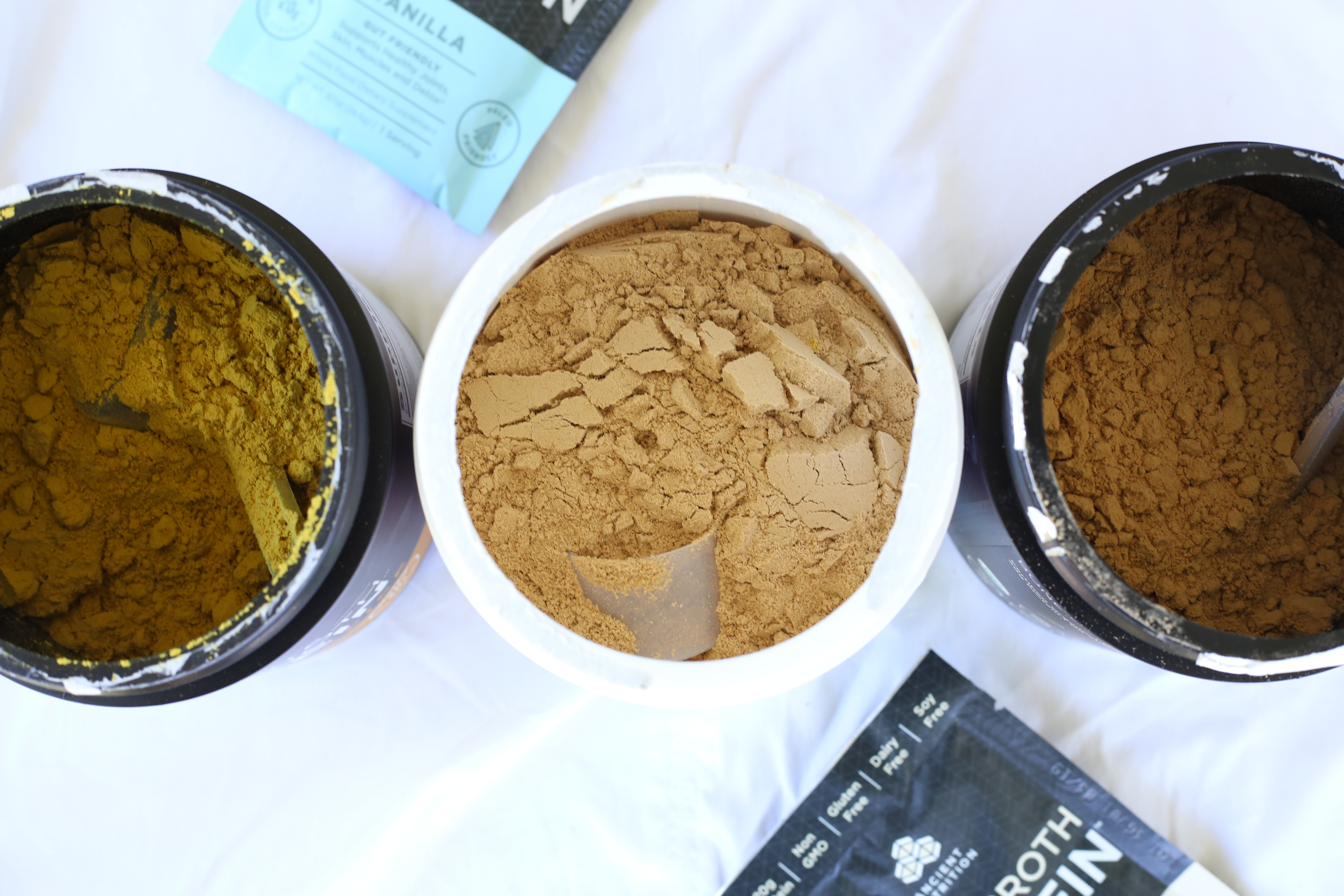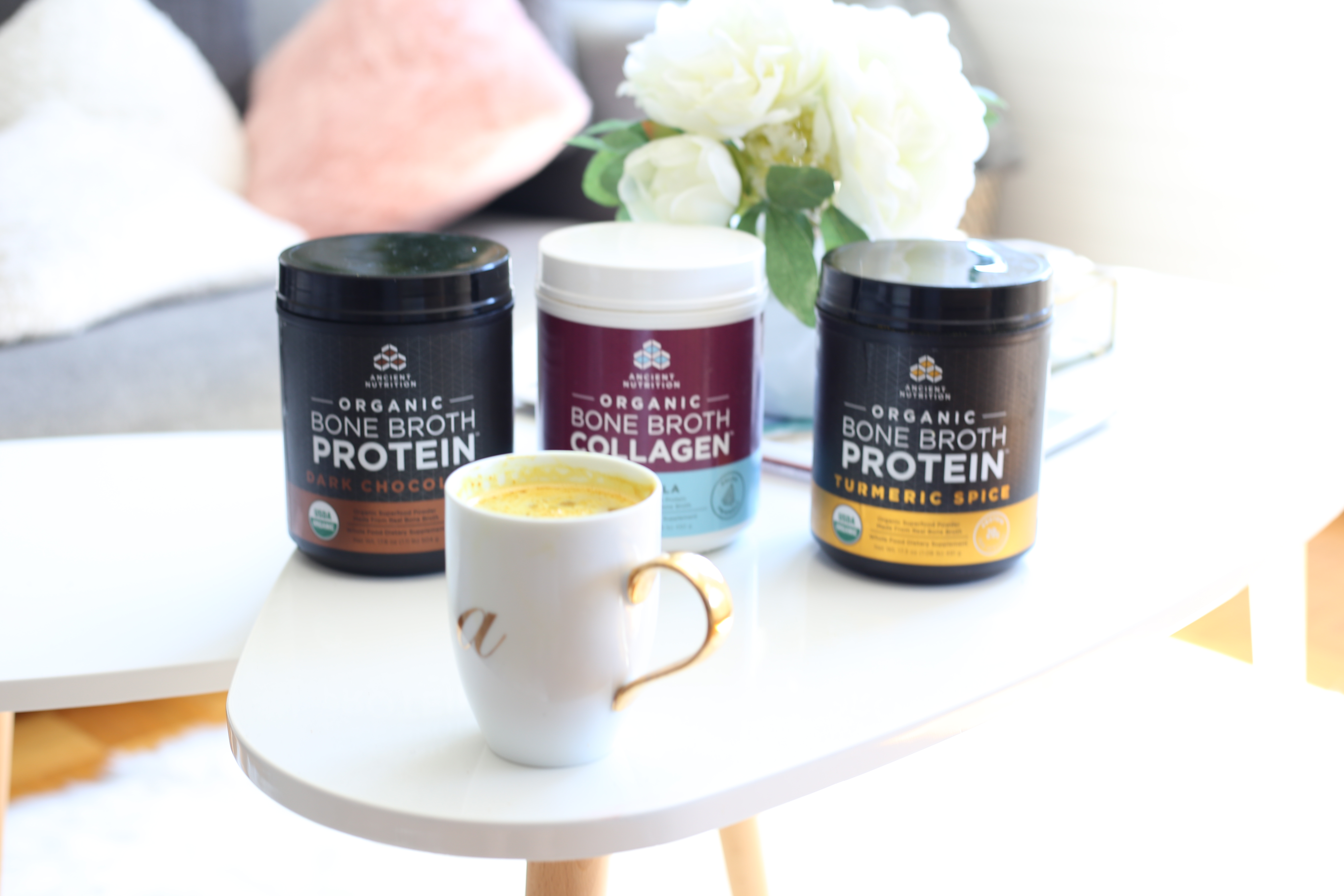 I've been trying out 3 of Ancient Nutrition's newest product launches, which are organic versions of existing products: Organic Bone Broth Collagen Vanilla, Organic Bone Broth Protein Turmeric Spice & Organic Bone Broth Protein Dark Chocolate. As the name suggests, Ancient Nutrition aims to bring us back to the traditions and nutritional principles that were honored by our ancestors and was created by Dr. Josh Axe: natural medicine doctor, chiropractor, clinical nutritionist and bestselling author of Eat Dirt. With wellness experts are now positioning bone broth as the latest miracle product, it looks like it's here to stay. My favorite is the Bone Broth Collagen Vanilla because it combines both the benefits of Bone Broth & Collagen:
Support healthy joint function and mobility
Support collagen biosynthesis, a vital factor in maintaining healthy-looking skin
Help protect against the effects of aging by protecting against free radical damage to cells
Help the body cope with stress and promote a calming, relaxing state of mind
Promote more restful sleep
The vanilla adds a subtle sweet flavor to the savory bone broth and goes great in smoothies or as a drink on its own. I tried a sample of the Pure version and I really enjoyed it as a hot savory drink when I was suffering from the cold sent from hell this summer. The Bone Broth Protein has 20g of protein and comes in a wide variety of sweet & savory flavors. I chose the Turmeric Spice because it's one of my favorite superfoods at the moment and is excellent for cooking use. When I get tired of having it as a drink I add it to any savory dish I'm making, even salads, and it makes it taste (even more) delicious. Get ready for a giveaway for any 1 product from their line in the near future!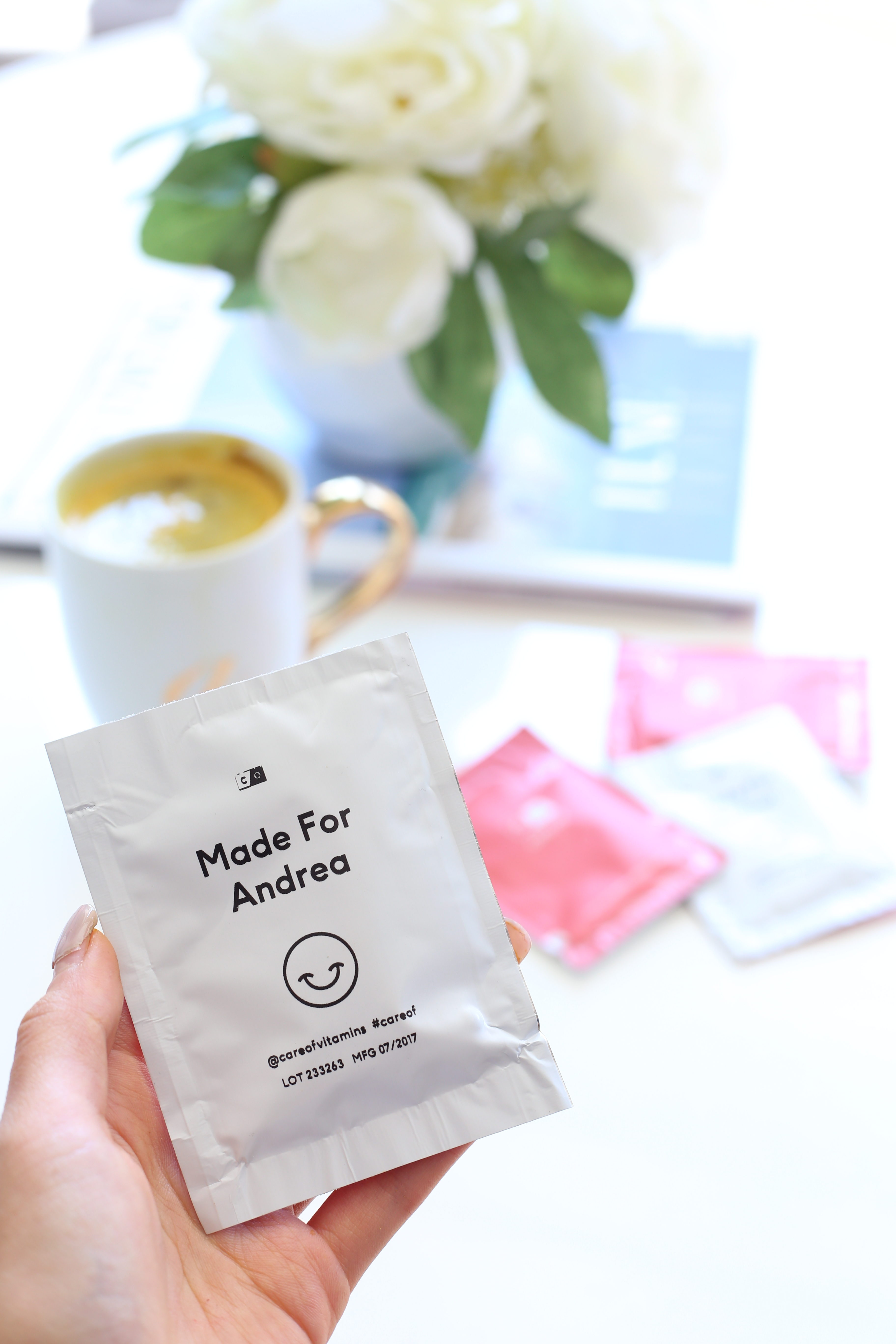 Care Of Vitamins is a brand new supplement company (launched Nov 2016) that delivers a 30-pack of customized daily vitamins to your doorstep each month, at a price that beats the grocery store. It's perfect for those who don't know which vitamins to choose and hate opening up 5 different bottles of vitamins everyday, basically taking out all the hassles that surround incorporating vitamins into your life. You first take a survey wth your basic info, goals, lifestyle & thoughts on Eastern medicine and Care Of will recommend a set of vitamins and why you need them. You can edit your selection of vitamins or the dosage if you'd like.
I was recommended: Astaxanthin, Rhodiola 2, Vitamin D 2 & Magnesium and have been taking them for a month now. I'm generally in excellent health and recently even healed myself of my sleep issues (nocturia & insomnia) and believe that supplements along with good diet & exercise are the reason. Asthaxanthin was chosen because I marked that I was concerned with my skin (duh!), Rhodiola because I had said I was feeling burned out (working and blogging isn't easy!), Vitamin D because I live in cold weather (Switzerland), and Magnesium because good sleep was a concern. I'd say they were pretty spot on! You also get a price breakdown for each vitamin per month and my total came out to $30/month (this will vary depending on what selection of vitamins you get). While the packaging is a tad wasteful, I find it useful for people who travel a lot because you can take exactly the number of packets you need depending on the number of days you're traveing and still get your vitamins away from home.