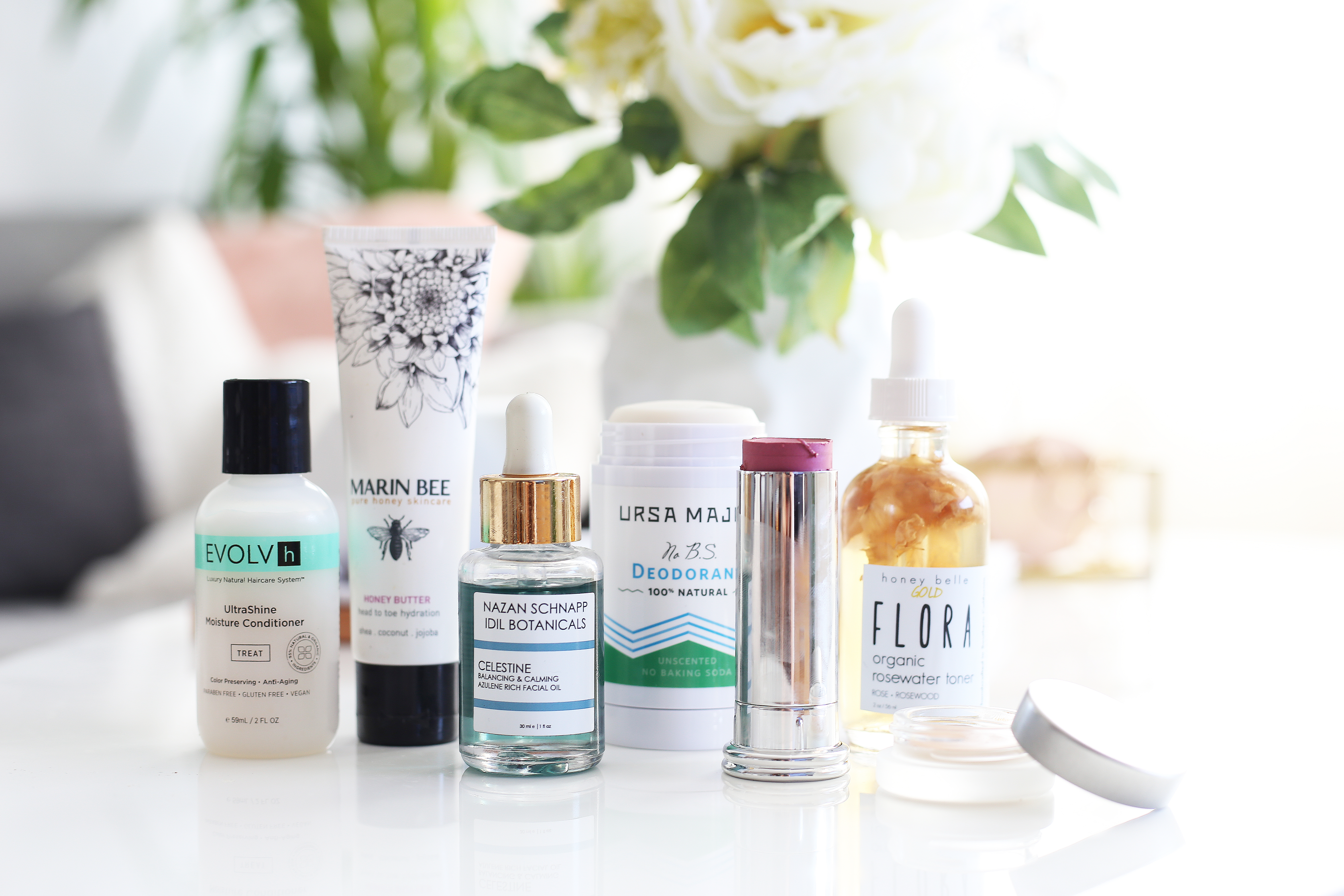 In this OBL Current Favorite's post I have a hodgepodge mix of products I'm currently using and enjoying. I tried Au Naturale for the first time, a brand that I've seen all over Instagram, and fell in love with their concealer. As you may know, NU Evolution is my favorite, because it's so rich and creamy and provides long lasting full coverage. Au Naturale's might well be in 2nd place not because it works any less well but just because it doesn't feel as nourishing & hydrating to the skin. It still performs superbly. The blush in the shade Sweetheart is just beautiful and the formula is super creamy & pigmented. I also tried Honeybelle, an LA brand making affordable organic products, for the first time and have been using their organic rosewater toner to hydrate my skin. The bottle is beautiful and the rest of the line looks worth trying out.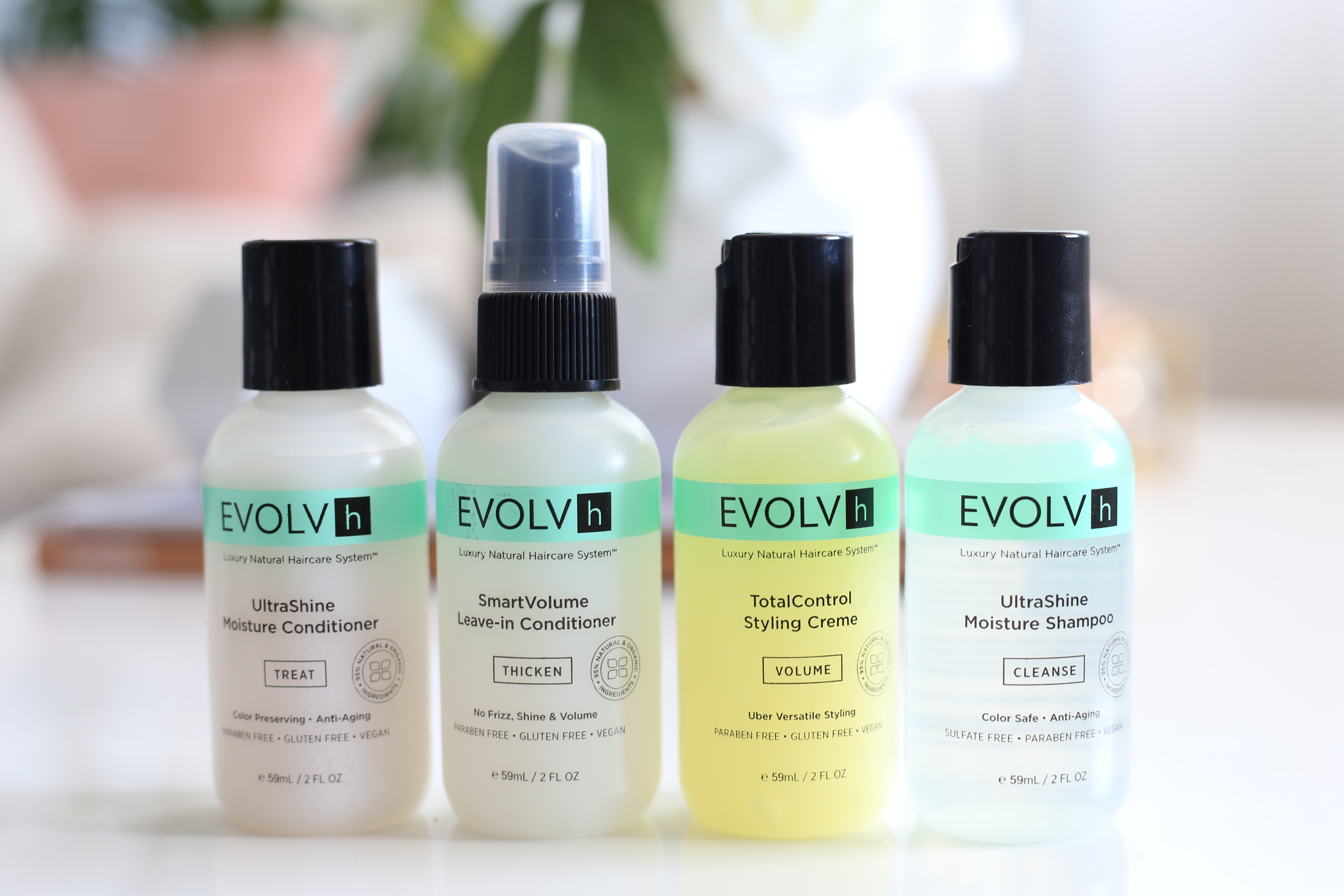 EVOLVh Luxury Organic Haircare
I've tried EVOLVh before and love their UltraRepair Hair Conditioning Mask. Lately I've been using their travel kit and have found the performance & cleanness of the products up to my standards. All products from their haircare line are vegan & at least 90% organic. I found their UltraShine Conditioner to leave my hair moisturized and the Leave-in Conditioner lightweight & perfect as a temporary defrizzer as well as a heat protectant.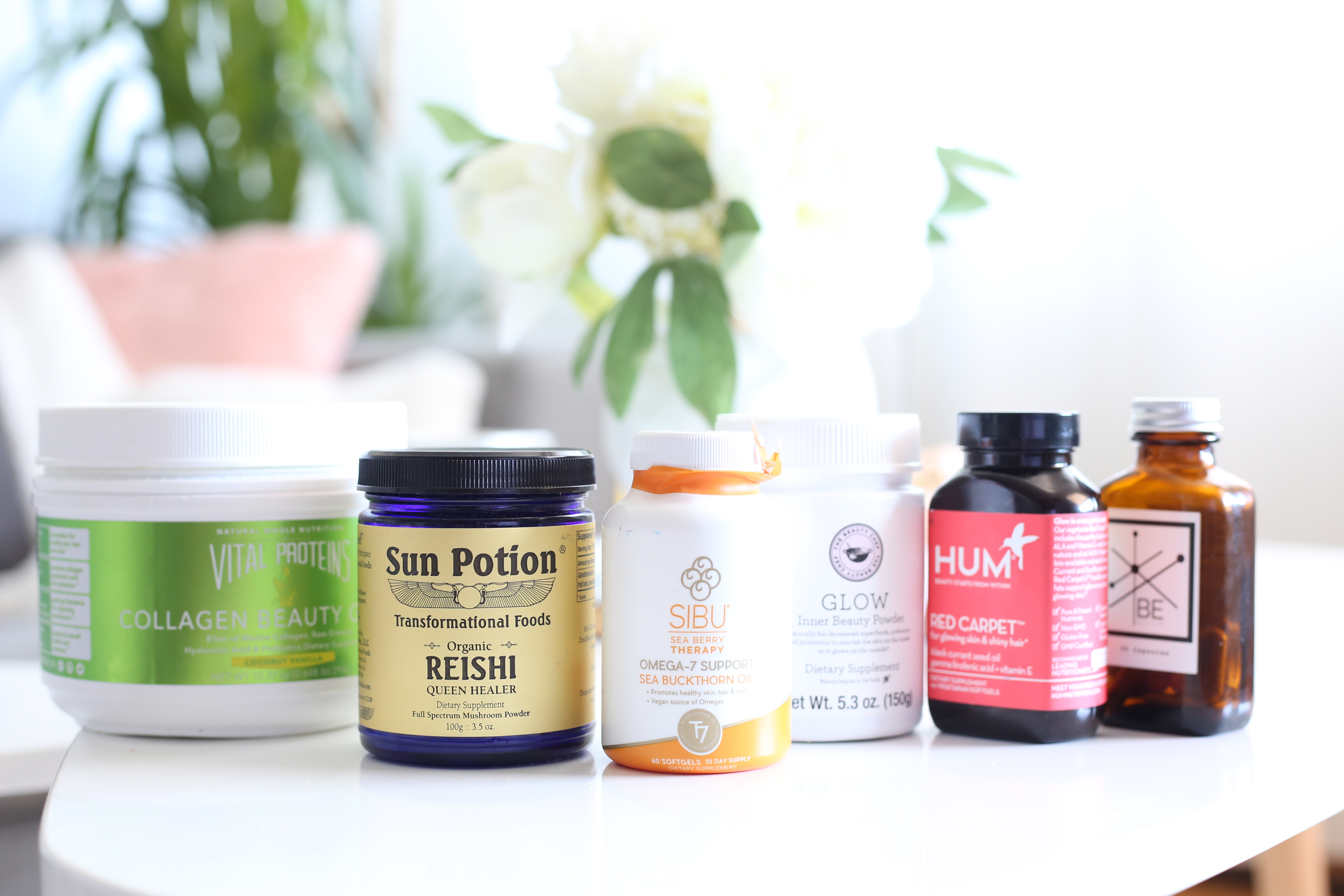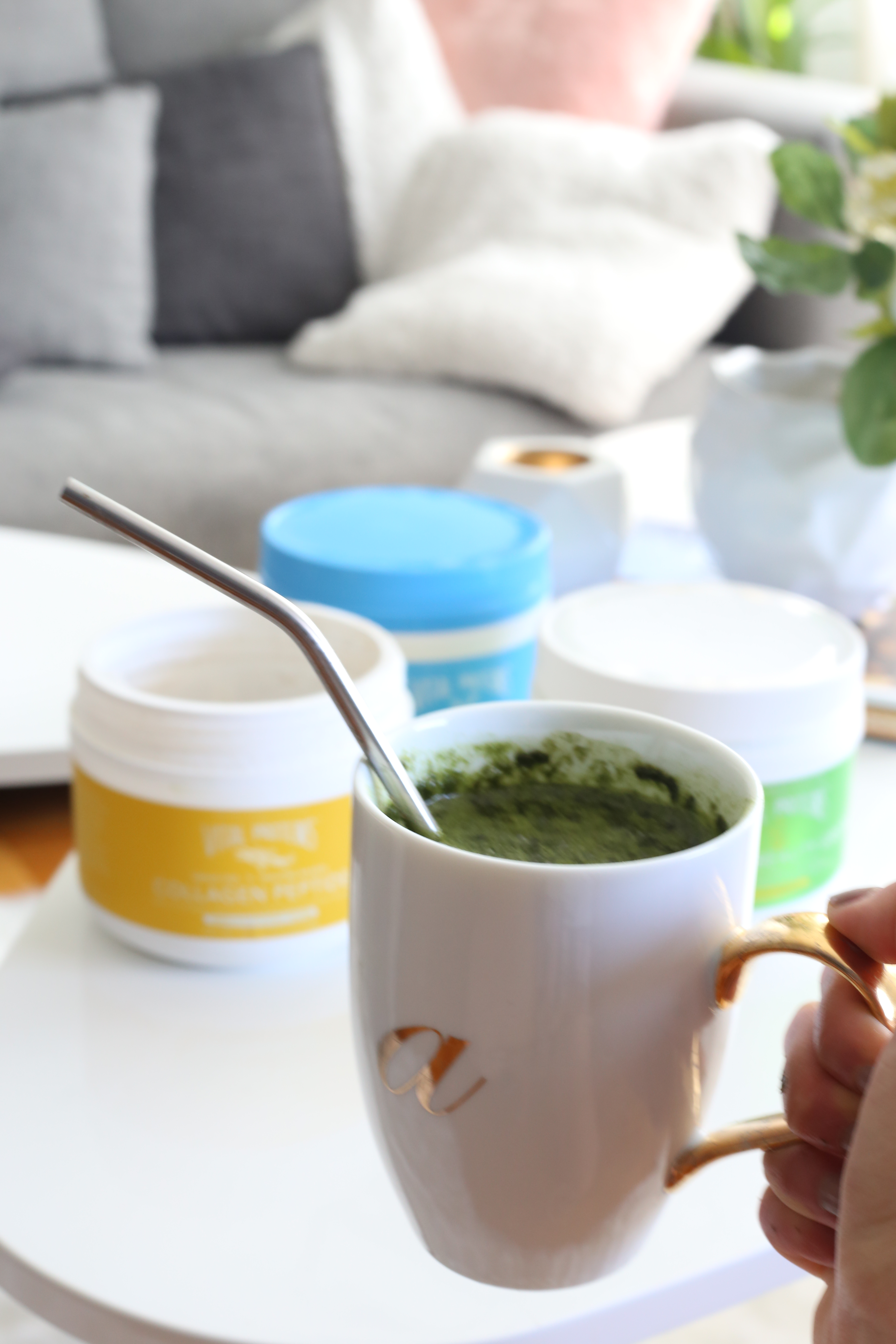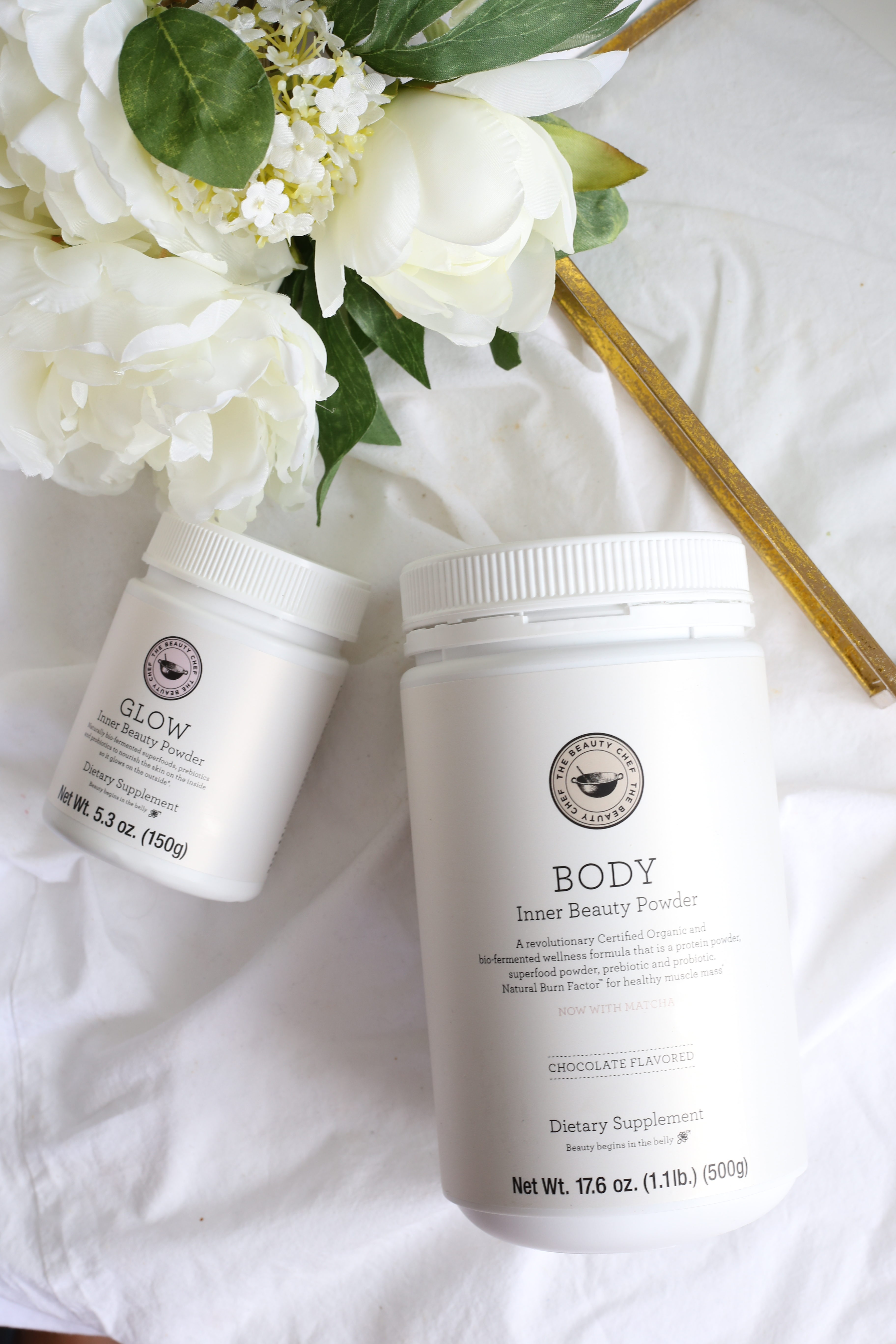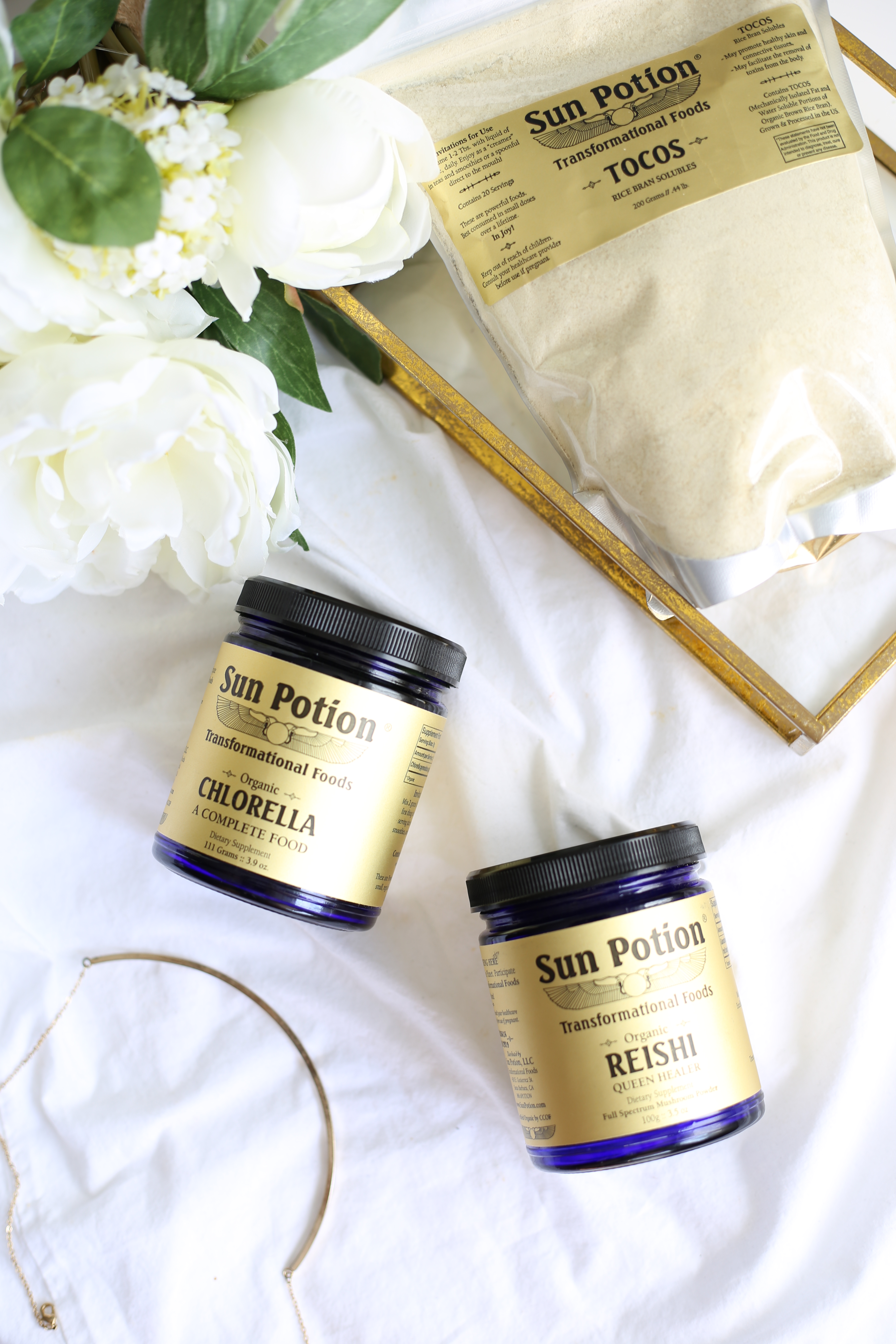 Supplements
From left to right: Vital Proteins Collagen Beauty Greens (Take 20% off their regular Collagen Powder at Cotanova online shop with code OBL), Sun Potion Reishi, SIBU Sea Buckthorn, The Beauty Chef GLOW Inner Beauty Powder, HUM Red Carpet & BE Biotin (also available for 20% at cotanova with code OBL). (This is a discount code not an affiliate one.)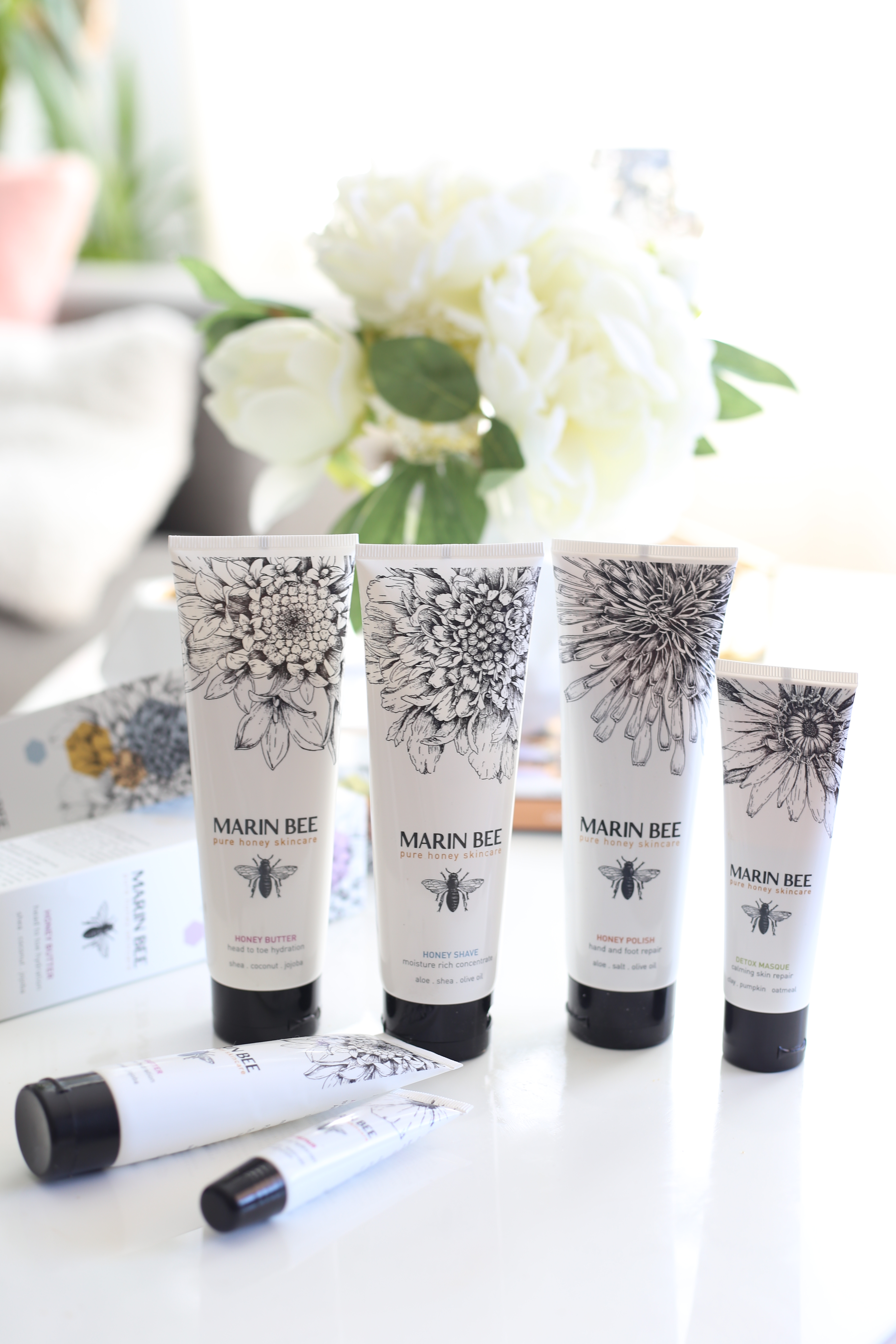 Though I'm a fan of body oils, I appreciate a lightweight body moisturizer during the warmer months. This creamy moisturizer has a subtle sweet honey scent and is made of 95% naturally derived ingredients such as coconut oil, shea butter jojoba & Californa Wildflower Honey . Marin Bee is also  the current OBL CLUB product testing campaign that's running now.
Ingredients
Water, Aloe Barbadensis Leaf Juice*, Butyrospermum Parkii (Shea) Butter, Emulsifying Wax NF, Vegetable Glycerin, Cocos Nucifera (Coconut) Oil, Cetyl Alcohol**, Isopropyl Jojobate, Beeswax, Jojoba Alcohol, Glyceryl Stearate SE**, Helianthus Annuus (Sunflower) Seed Oil, Jojoba Esters, California Wildflower Honey, Olea Europaea (Olive) Fruit Oil*, Camellia Sinensis (Green Tea) Leaf Extract*, Hydrolyzed Jojoba Esters, Phenoxyethanol, Ethylhexlglycerin, Citrus Aurantium Dulcis (Orange) Peel Oil, Citrus Tangerina (Tangerine) Peel Oil, Lavandula Angustifolia (Lavender) Oil, Citrus Aurantifolia (Lime) Oil, Citrus Paradisi (Grapefruit) Peel Oil, Xanthan Gum, Ascorbyl Palmitate (Vitamin C), Panthenol (Vitamin B5)
*certified organic  **plant derived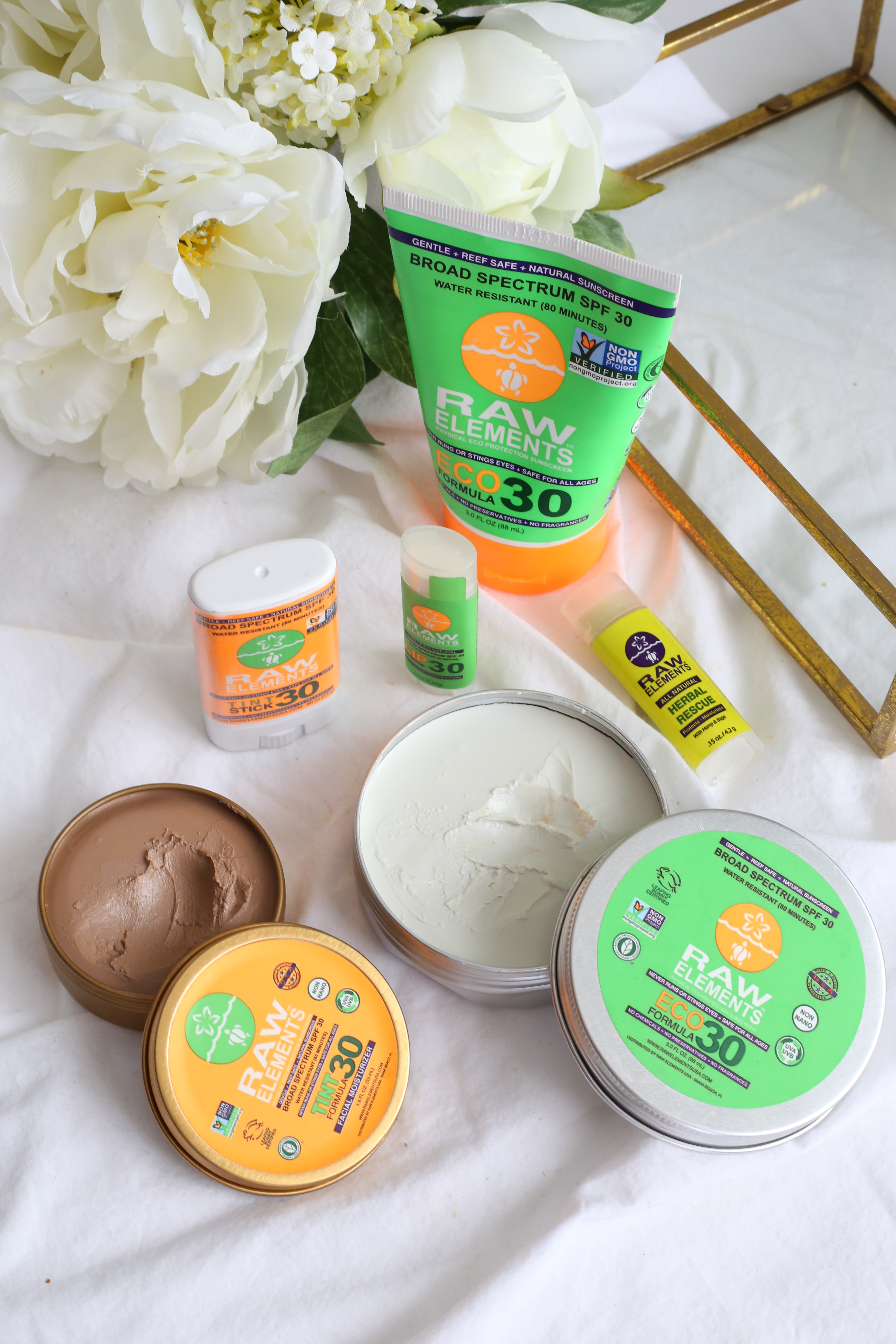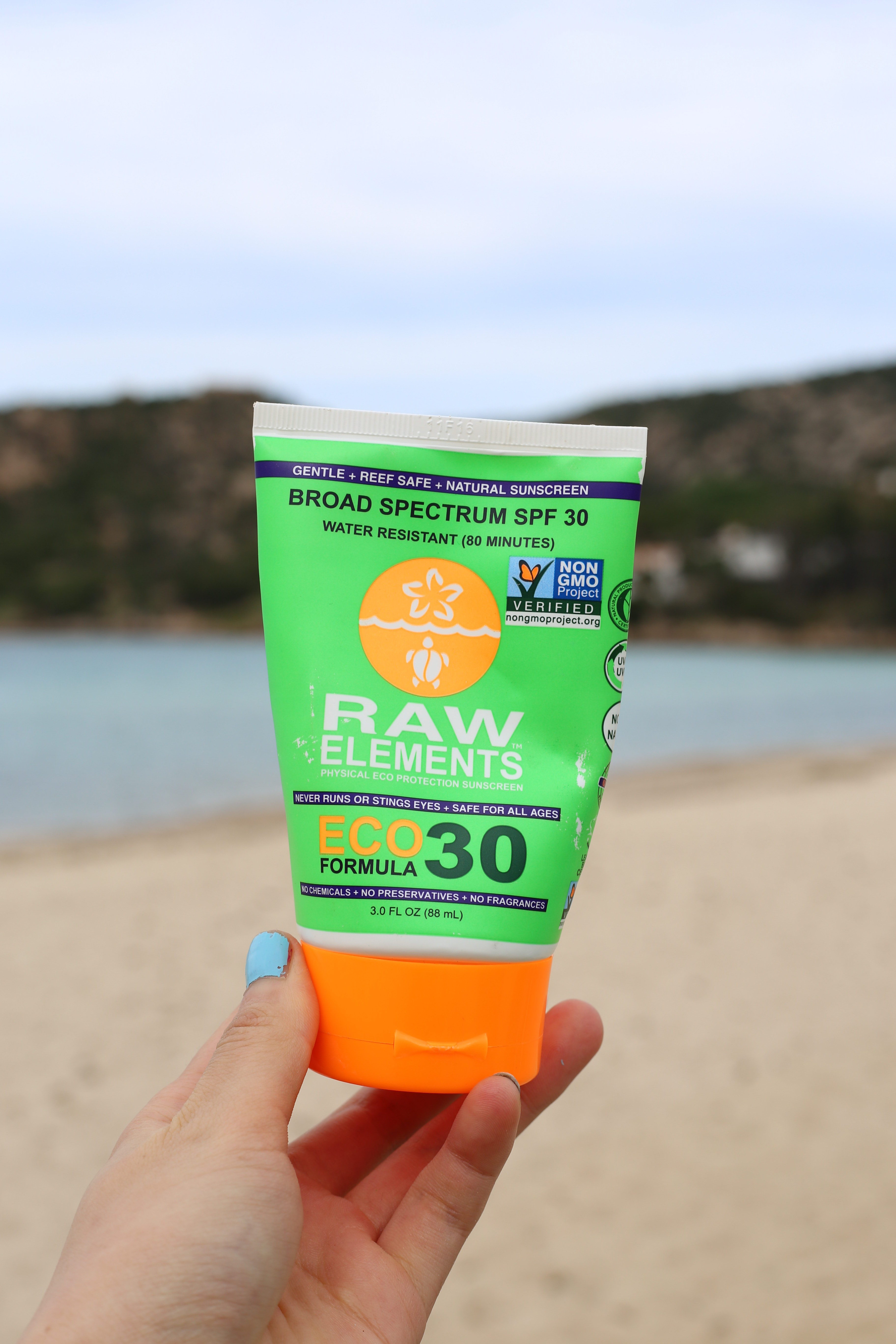 I've been using Raw Elements since the beginning of my nontoxic switch and have tried every product from their line. It's safe to say I'll be a fan for life and I even have my friends & family using their products as well. The ingredients lists are some of the cleanest you'll find on the market and products are made entirely of certified organic tea extracts, butters & oils and non-nano zinc oxide. I prefer the tins to the tubes but each have  their pros and cons. The sticks are great for hands-free application and comes in both a tinted and non-tinted version. You'll find that in the colder months they are more difficult to apply and can tug at your skin. The tins are emollient no matter what time of year it is, but the tinted version is perhaps too dark if you're fair skinned and the non-tinted may leave a white cast if you're tanner. The lip balms have a strong herbal scent that I'm not a big fan of but they provide spf to protect your lips. Note that due to the spf it will alter the color of your lips. All their products stay on well with re-application needed every few hours.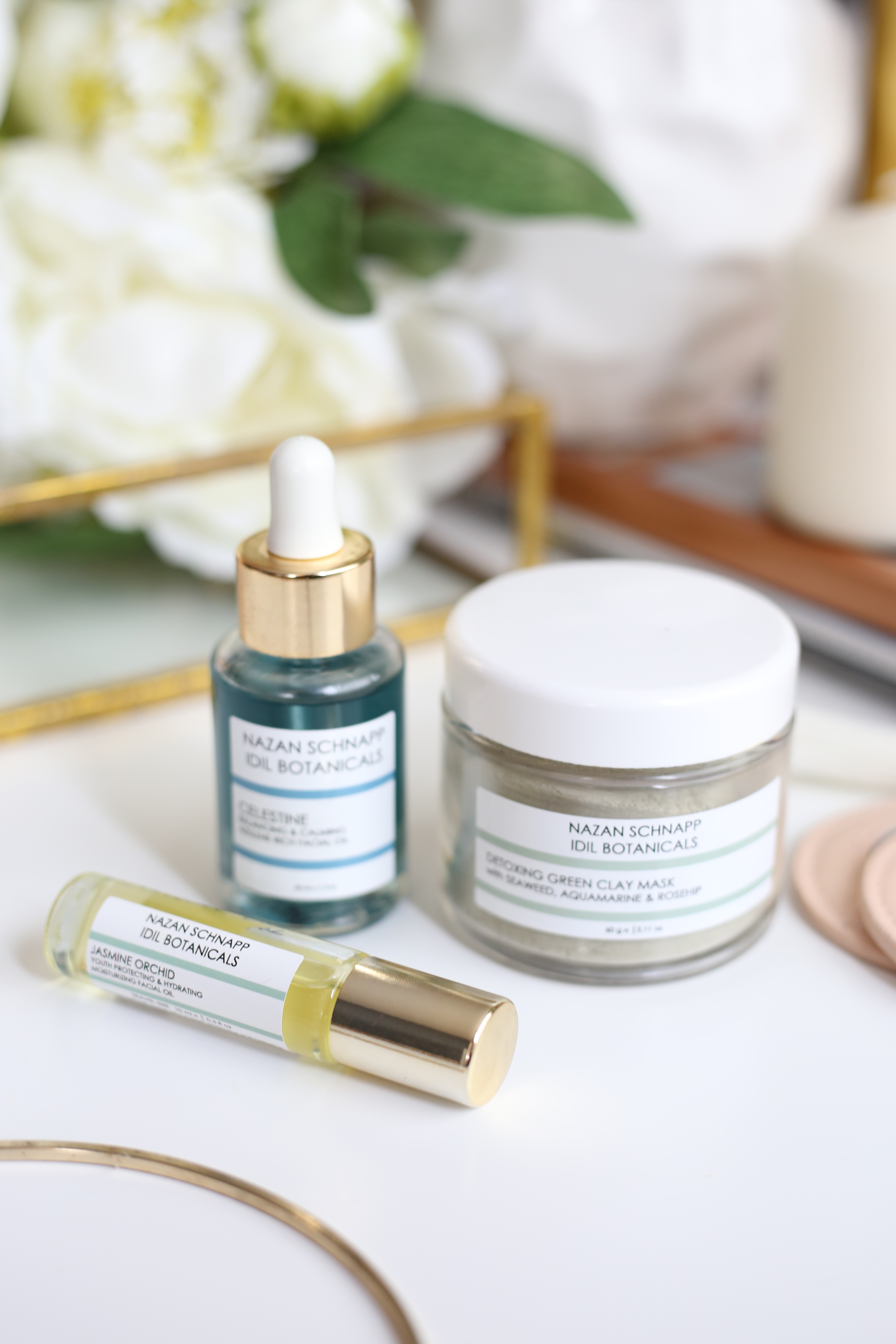 IDIL BOTANCALS Celestine Azulene Rich Facial Oil
First off, I love the sleek white, gold & glass packaging and light blue hue of the oil. For some reason I'm drawn to its blue-colored hue – I think it's a common phenomenon. This product is actually designed for acne-prone, oily and combination skin and it is indeed a very lightweight fast-absorbing oil. Even with my dry skin I still enjoy its moisturizing and calming properties. Blue tansy which comes from the Chamomile family is excellent at soothing inflammation & balancing sebum production. IDIL Botanicals is a Swiss brand that's also sold at Content Beauty which ships worldwide free.
Ingredients
Organic Camellia Oil*, virgin cold pressed Grape Seed Oil, organic Sweet Almond Oil*, Squalene Oil derived from Olive Oil, organic Vitamin E – derived from NON GMO organic Sunflower Oil*, organic and wild crafted Blue Yarrow Oil**, organic and wild crafted Blue Tansy Leaf Oil**, natural German Blue Chamomile Oil*, organic Rose Otto Oil* * Certified organically grown ** Organically wild-crafted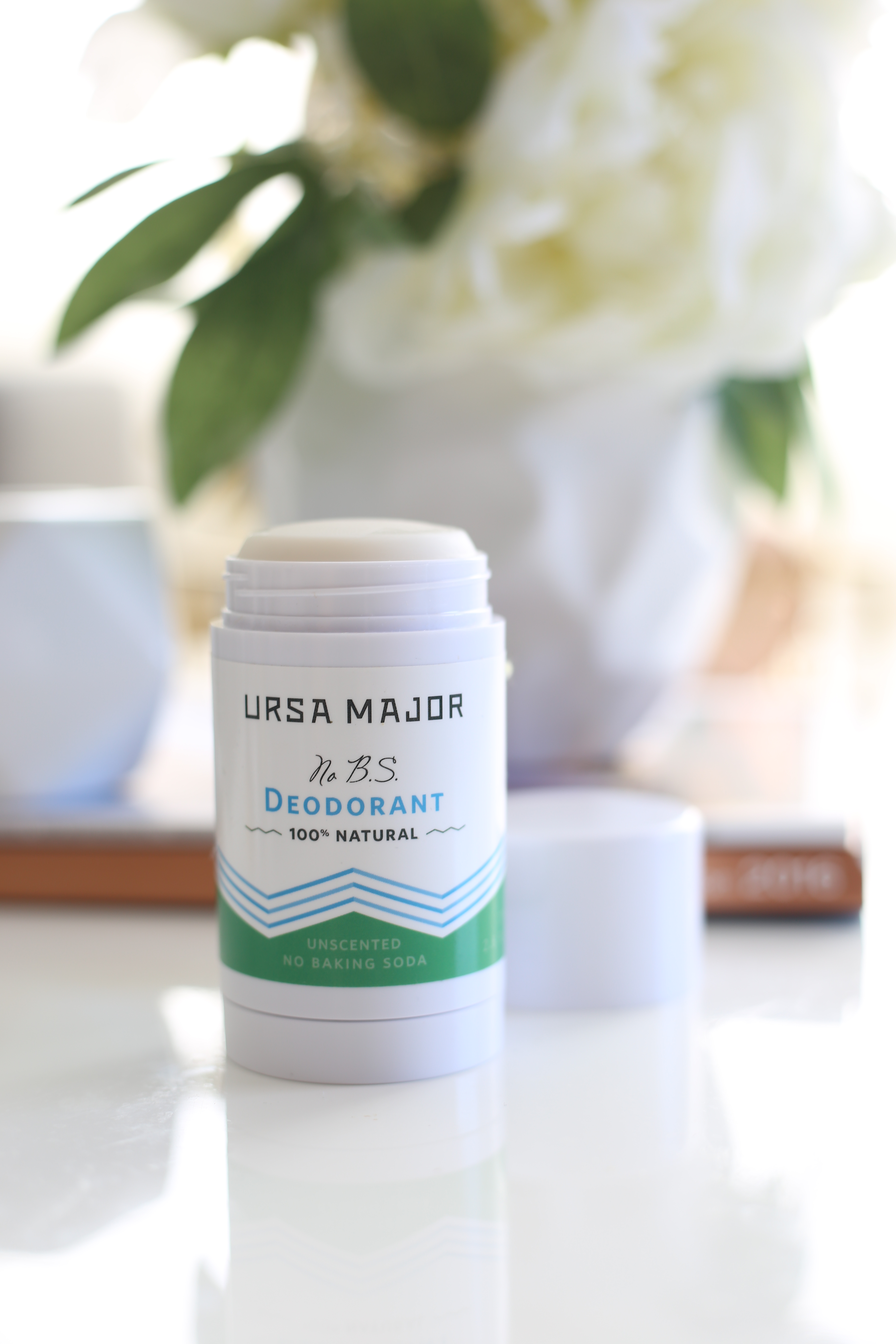 This deodorant is free of fragrance and baking soda, so perfect for those with sensitive armpits. I've never been afflicted with armpit rashes or sensitivity to natural deodorants so I can't say if this won't cause any reaction if you do. I did find the ingredients to be excellent and the performance on par with my standards.
Ingredients
organic aloe leaf juice, propanediol, sodium stearate, tapioca starch, saccharomyces ferment, silica, kaolin clay, glyceryl caprylate, micro-crystalline cellulose, glycerin, glyceryl undecylenate, shea butter, tocopheryl acetate, cellulose gum, hops extract, royal jelly extract, lemon peel extract, marigold flower extract, matricaria flower extract, ginseng root extract.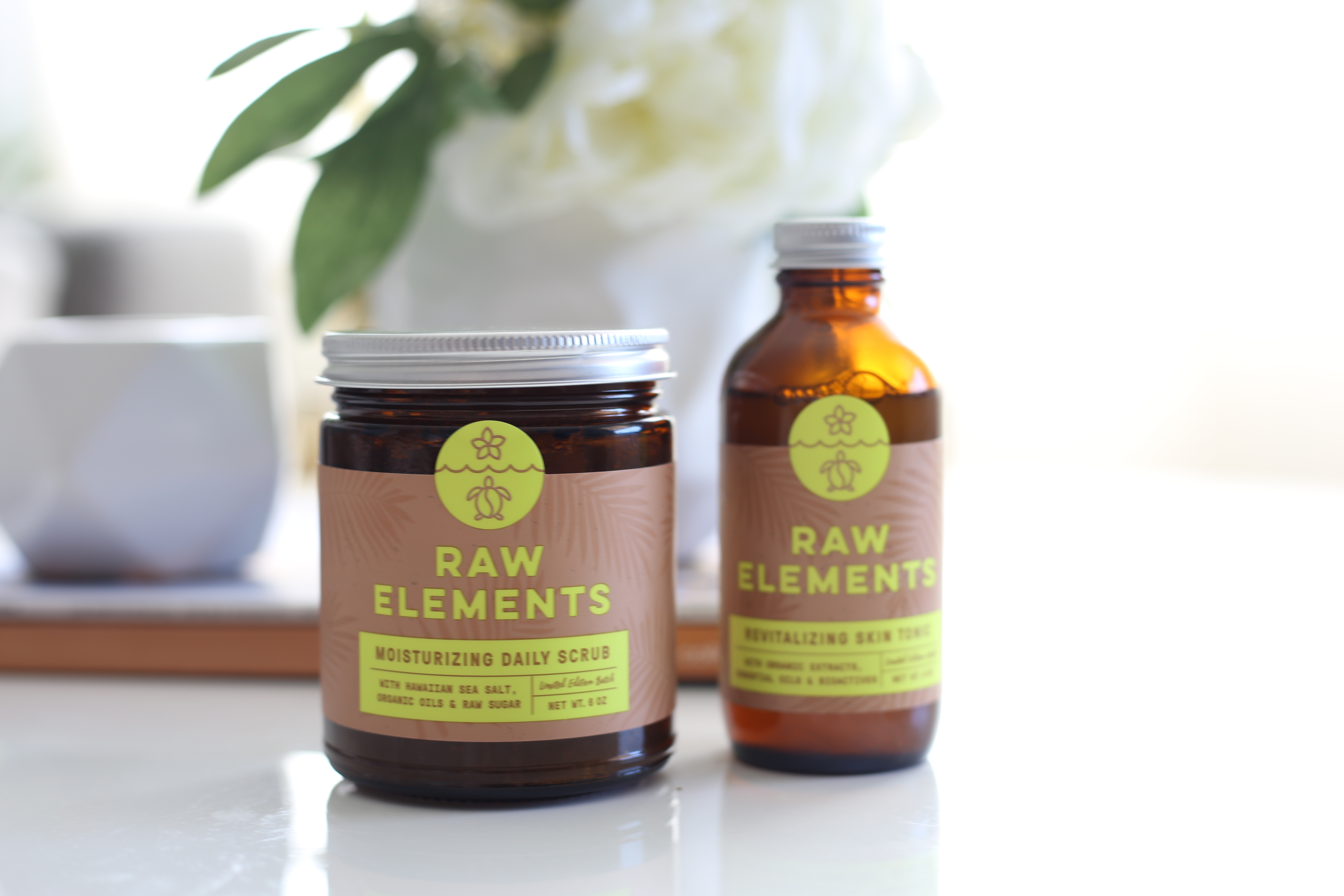 Raw Elements, which is a sunscreen brand, just came out with their newest skincare launches – a body scrub & face tonic. The scrub has Pacific Hawaiian sea salt & raw sugarcane and a lot of oil content so it's moisturizing as well as exfoliating. It also has a very strong tea tree smell which was surprising as I was hoping for a more tropical scent to match the brand's beachy vibes. The skin tonic also has a strong medicinal tea tree scent and is made of aloe, organic prickly pear cactus and arctic red algae as well as essential oils of bergamot, juniper, sage, tea tree and ylang ylang. I have to remember to cover my eyes with my hands when using this because it can seriously burn.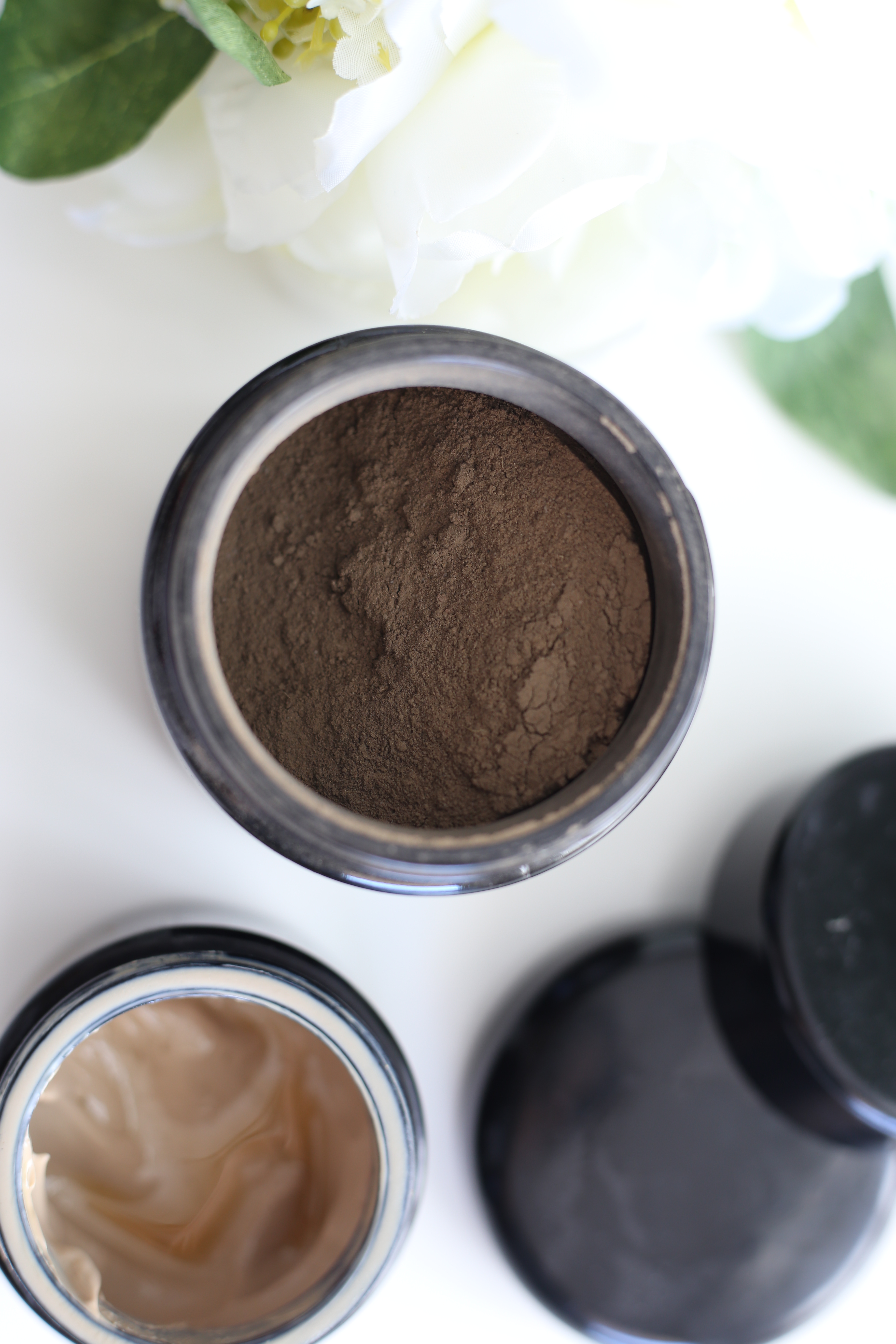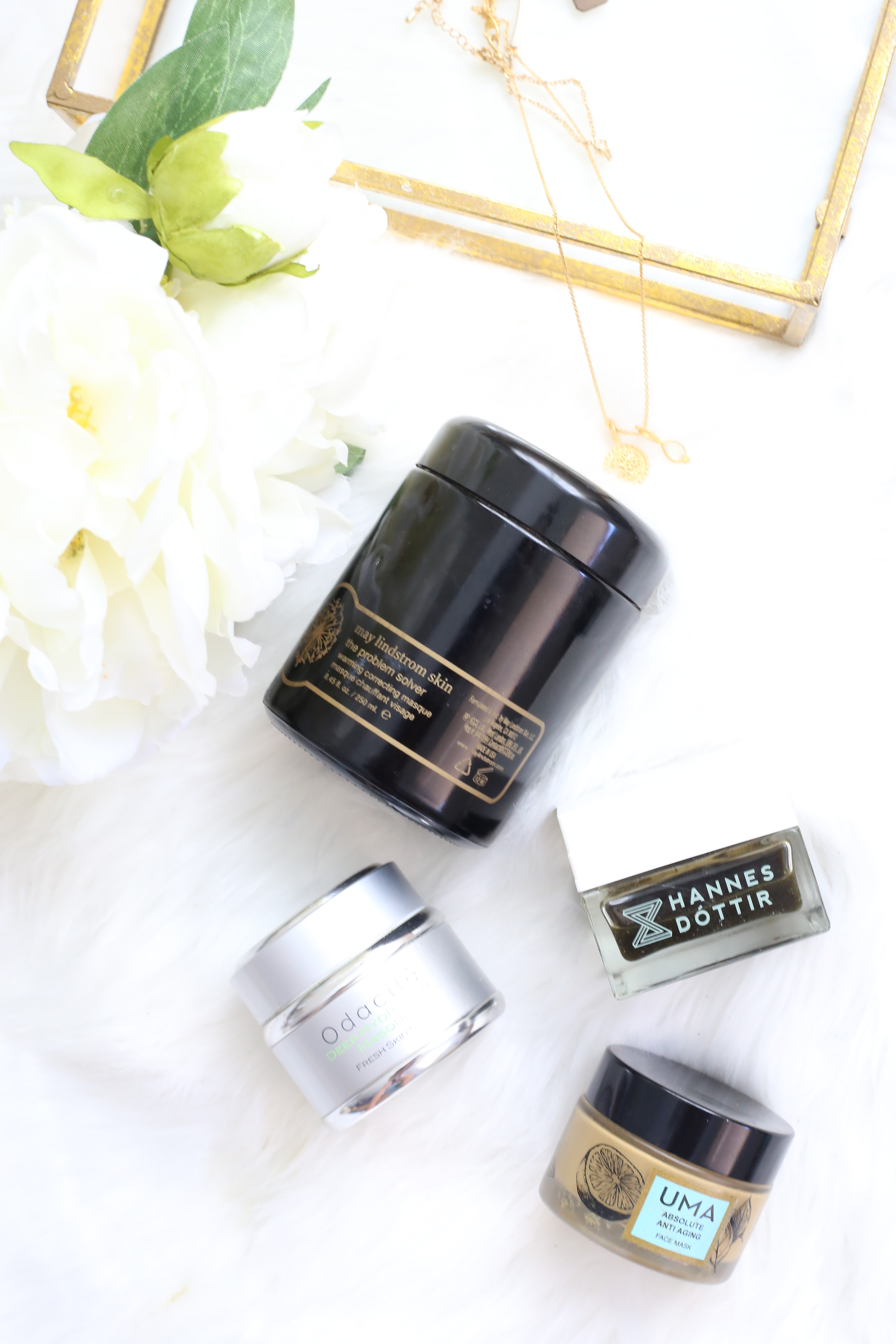 As always I'm enjoying my weekly skincare rituals of May Lindstrom's The Honey Mud & The Problem Solver. I'm now even mixing the 2 together to use as a single mask. I tried a sample of the Youth Dew and I didn't really find it to be as unique as the rest of the products from her line. The Clean Dirt I wanted very much to be able to use but it caused my skin to breakout immediately.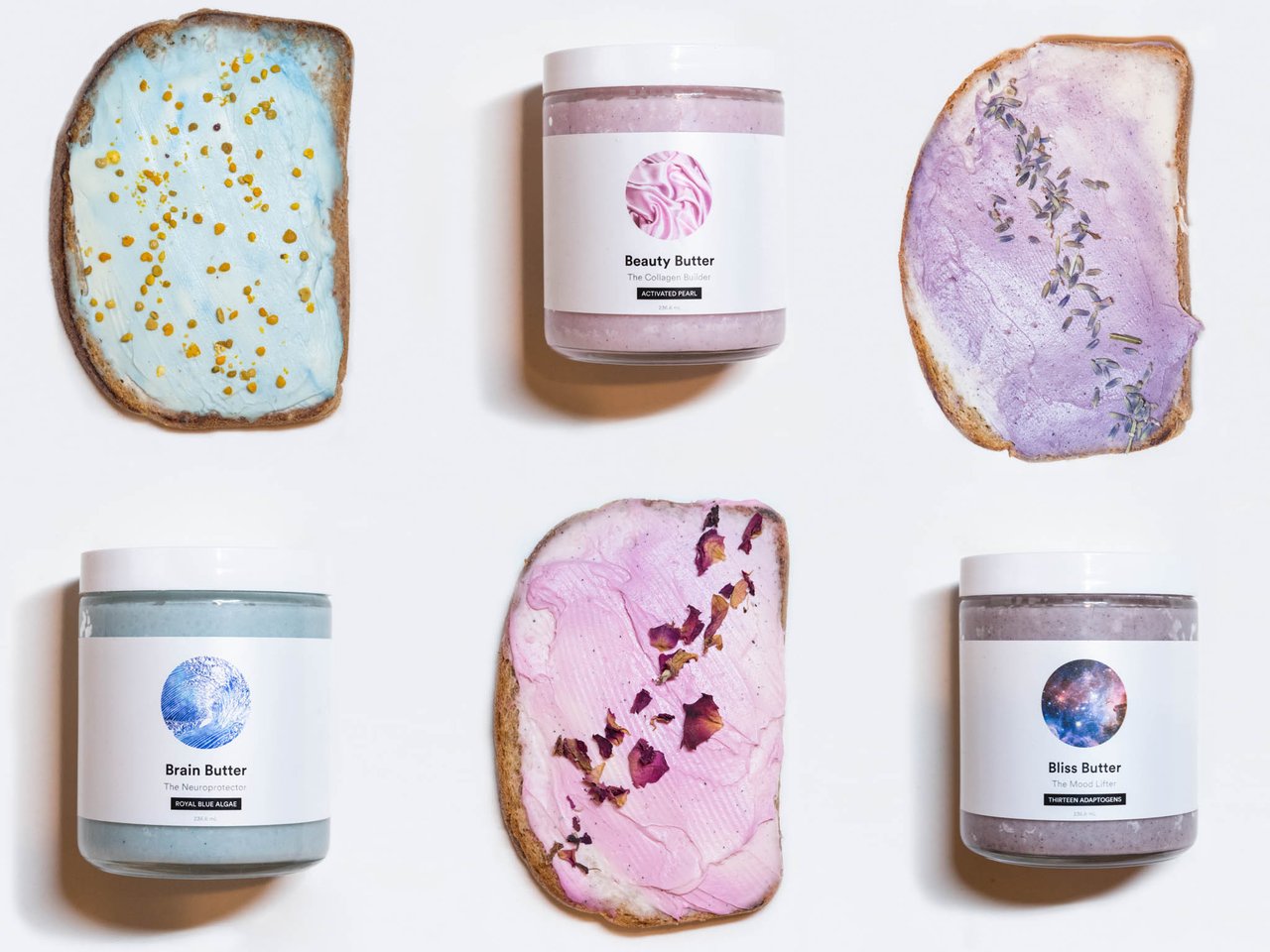 Have you heard of these adaptogenic coconut butters that are basically unicorn food in a jar yet?! If not you should definitely look into Pearl Butter! This doesn't really belong in my current favorites post since I'm eagerly waiting for my order to arrive in the mail, but I'm way too excited. You can take 15% off with code OBL15, an exclusive discount code the founder Katie gave me just for you guys! Pearl Butter website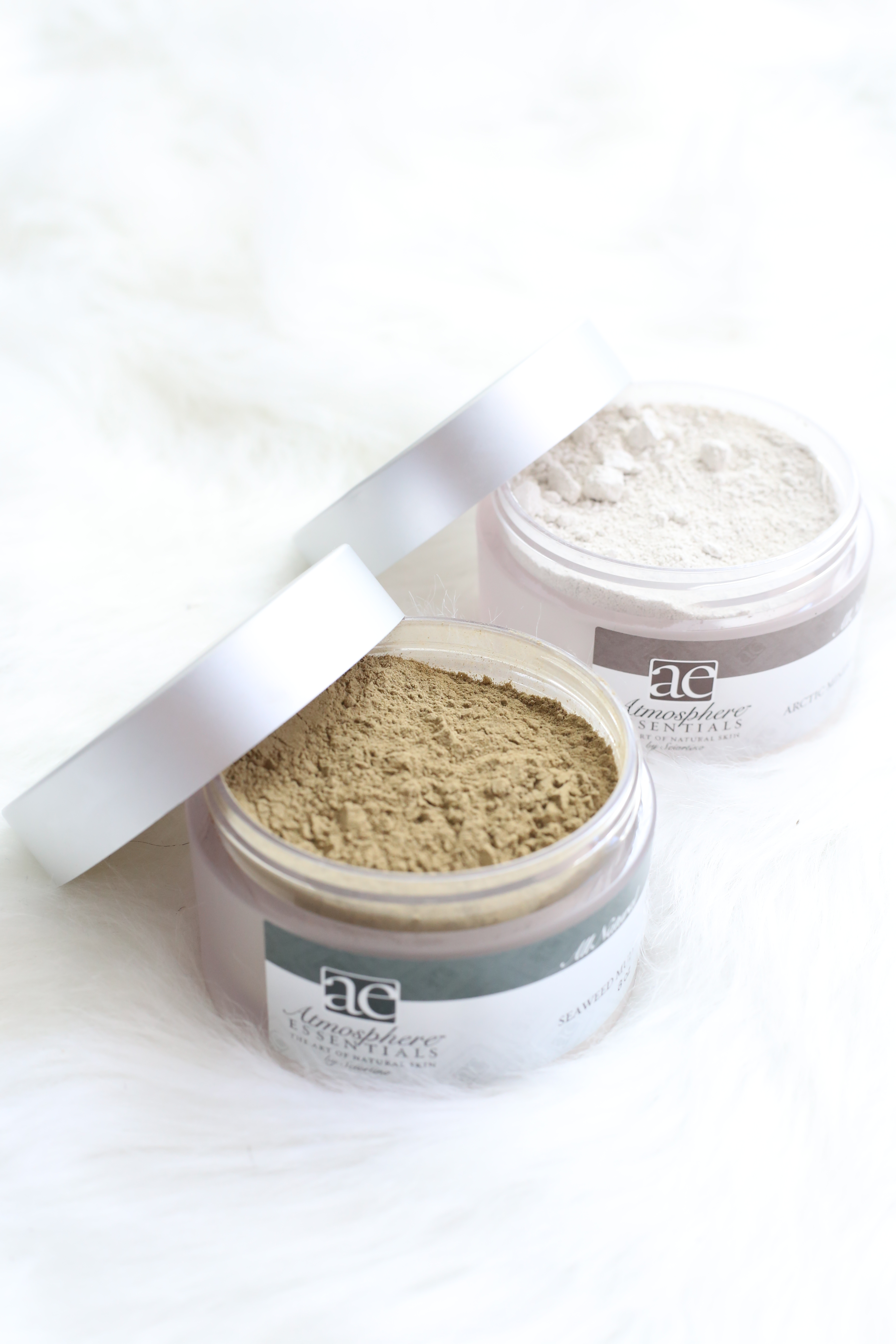 A few other products I've been using and enjoying are these mineral mud masks by Atmosphere Essentials (more on these on my Instagram in the near future) and I was also recently introduced to Ananda Soul, an ethically & sustainably produced jewelry line from Bali. Pictured below is their Inner Guidance necklace made of Prehnite & Gold Vermeil. Their pieces are made with 925 sterling silver (certified recycled), 22kt Gold vermeil & the finest quality precious gemstones. The line is inspired by the founder's current home Bali, her love for yoga & spirituality and her travels and seeks to empower women of all ages & backgrounds. 10% of proceeds goes to a charity that the founder personally runs workshops for training mothers of street children how to produce some her pieces, which allows them to place their kids in school. I'll be launching a giveaway with them the 2nd week of June so stay tuned on my Instagram.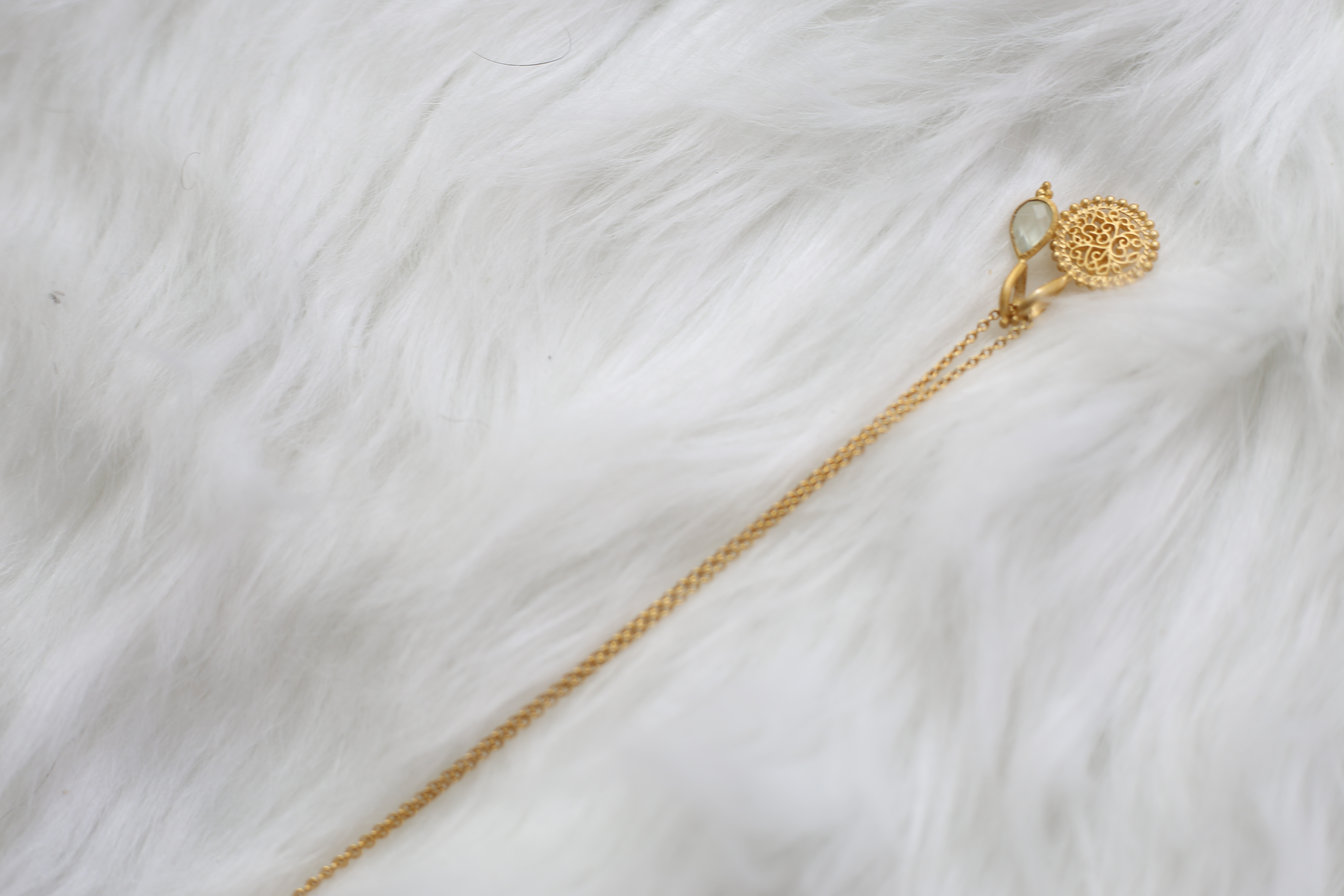 You can take 20% off on the Vital Proteins & Be Biotin featured in this blog post or anything carried at at online organic beauty shop Cotanova. Use discount code OBL at checkout (not an affiliate code).