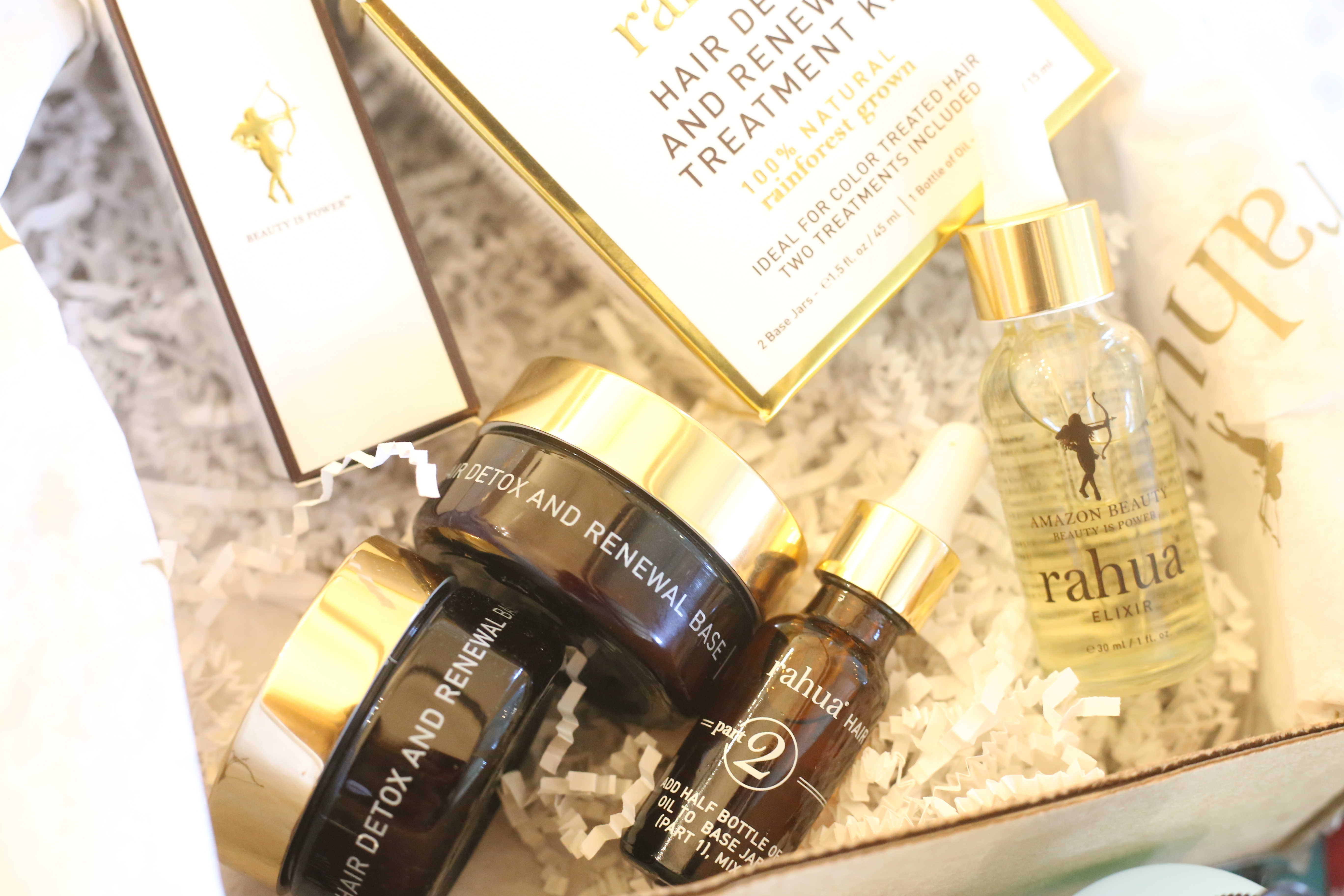 Beyond Rahua's shampoo and conditioner I had tried nothing else from the line until recently. They sent me a few of their highest priced items- the Hair Detox & Renewal Treatment Kit ($98) and Elixir ($175) and I was eager to see if they live up to the price tag.
THE STORY BEHIND THE BRAND
Fabian Lliguin, a renowned hairstylist and colorist in New York City was visiting the Amazon rainforest as an environmentalist, educating indigenous people about their land rights and human rights when he realized he was surrounded by women with fantastically long, lustrous hair that cascaded past their waists. For centuries the members of the tribe, who live deep within the rainforest, had relied on Rahua oil to nourish their hair and skin. He took a bottle that he was gifted back home to NYC and used it on his clients only to be amazed by the transformative results.  Rahua oil was -and is- produced by the Quechua-Shuar tribe in the same complex, ritualistic, and sustainable fashion it has been for generations. In 2008 Fabian and his wife launched Rahua together. Today, more than 500 families from the Quechua-Shuar, Achuar, and neighboring tribes work with Fabian and Anna to cultivate the rainforest grown ingredients used in the Rahua hair care and body care collections.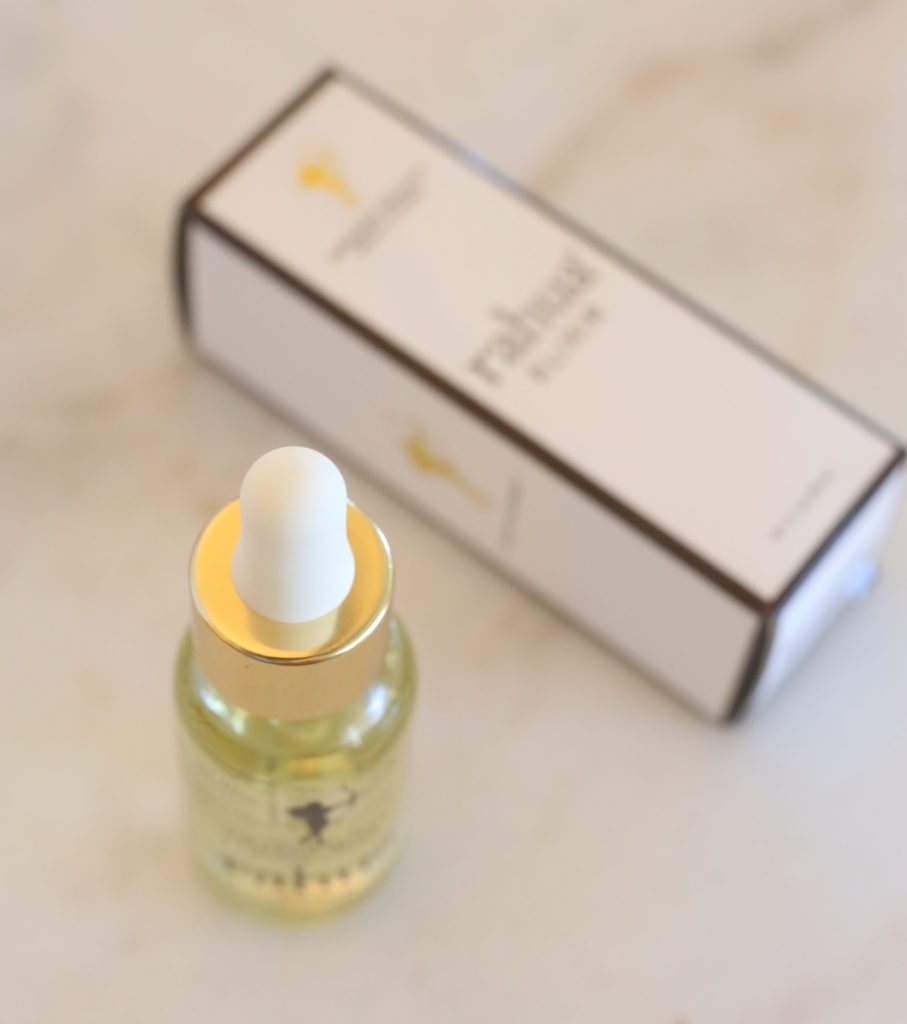 This bottle is made with one main ingredient –  100% pure handmade Rahua oil. It's a luxurious, concentrated hair and scalp treatment that delivers better results than your run-of-the-mill hair oil. Sustainably harvested in the Amazon rainforest, the oil is works to revitalize and strengthen weak, damaged strands and leave hair healthy with its infusion of active antioxidants, antibacterials, and microcirculatory properties working together to balance and restore the scalp. The super-fine molecules in the oil push color pigmentation deep into the hair shaft, greatly extending color endurance. It has a little bit of Palo Santo oil to give it its woodsy fragrance.
I've used this as both a leave-in treatment and defrizzer as well as a scalp treatment (both overnight and in for a few hours with steam). It impressed me across all uses. This is by far the driest hair oil I have tried, meaning that it does not weigh hair down or make it look greasy. Instead, it absorbs instantly and makes your hair shine as if you sprayed on the best conventional shine spray on the market. I used to be obsessed with the Frederic Fekkai shine spray- this oil is just as good if not better. My preferred method of using the Elixir is as a scalp treatment because this is where my hair needs the most nourishment to truly be healthy (rather than a fake glow) and because each drop of this oil is precious and pricey. As you all know by now I battle frizzy and tragically damaged hair from years of balayage and sometimes overfrying. I've always done regular oil treatments but this oil is on a different level. I would not be able to allow myself to purchase this unless during a major sale, but it is worth it and if you can make it go a long way, even more so.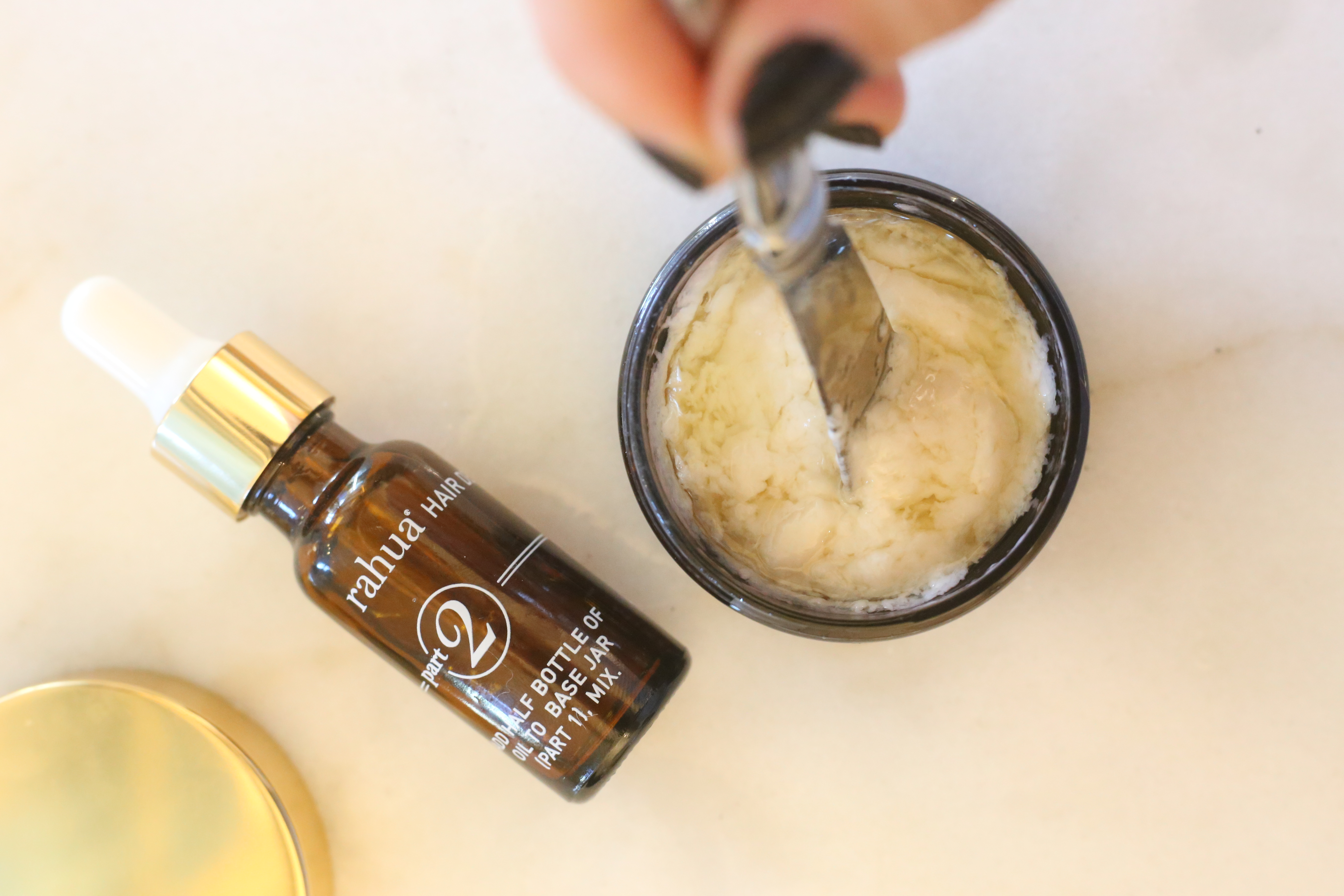 This kit helps to loosen and remove synthetic product build up and environmental residue while infusing hair and scalp with much healthier plant based molecules. It comes with enough product for 2 uses. There are 2 jars each of Step 1, which is a cream detoxifying base, and 2 vials of Step 2, an oil blend of: sunflower, rahua, jojoba, argan ,sacha inchi, buriti fruit and palo santo. You mix Step 1 and Step 2 together, apply to wet or dry hair (I did on dry both times) for 20 to 30 minutes, then shampoo and condition as usual. The detoxifying base is made of Aloe, Green Tea Leaf, Molasses, Colza oil, Rosemary Leaf, Raspberry Leaf, Rahua oil, and Shea Butter.
The cost of this product is nearly a hundred, making each use about $50. So you betcha I put in each use for well over the recommended time. The first time I left it in for 1 to 2 hours and also applied a warm towel continuously for about 20 minutes to let it seep into the hair follicles. Note that I applied most of the product to the scalp. The results from the first use was in a word, transformative. Not because these are the marketing words used on their website, but because I saw that it had visibly transformed my hair. My hair had dried naturally looking practically like it does after a major deep conditioning and blowout at a hair salon – incredibly light as feather, bouncy, soft and super shiny. Many of you saw these results in my stories, and if you missed it, they are saved under the Highlight "HAIR DETOX." For 100% natural and organic ingredients, I thought yes this is the holy grail treatment. And not only does it condition and renew, but it detoxes hair from all the environmental pollutants and synthetic buildup that I'm sure has been plaguing my hair since I was born.
BUT, and there is a but, the 2nd time I used it I wasn't impressed. It could be because I used it a different way- as an overnight mask. If I had done this both times I would definitely not be recommending this but the first time I near fell off my chair from the results. So moral of the story is, it's better to leave the Detox Kit in max a few hours with steaming than to leave it in overnight as the results are not compounded. But I believe this product is totally worth the purchase and have resolved to get it during Black Friday to use again when the seasons change.