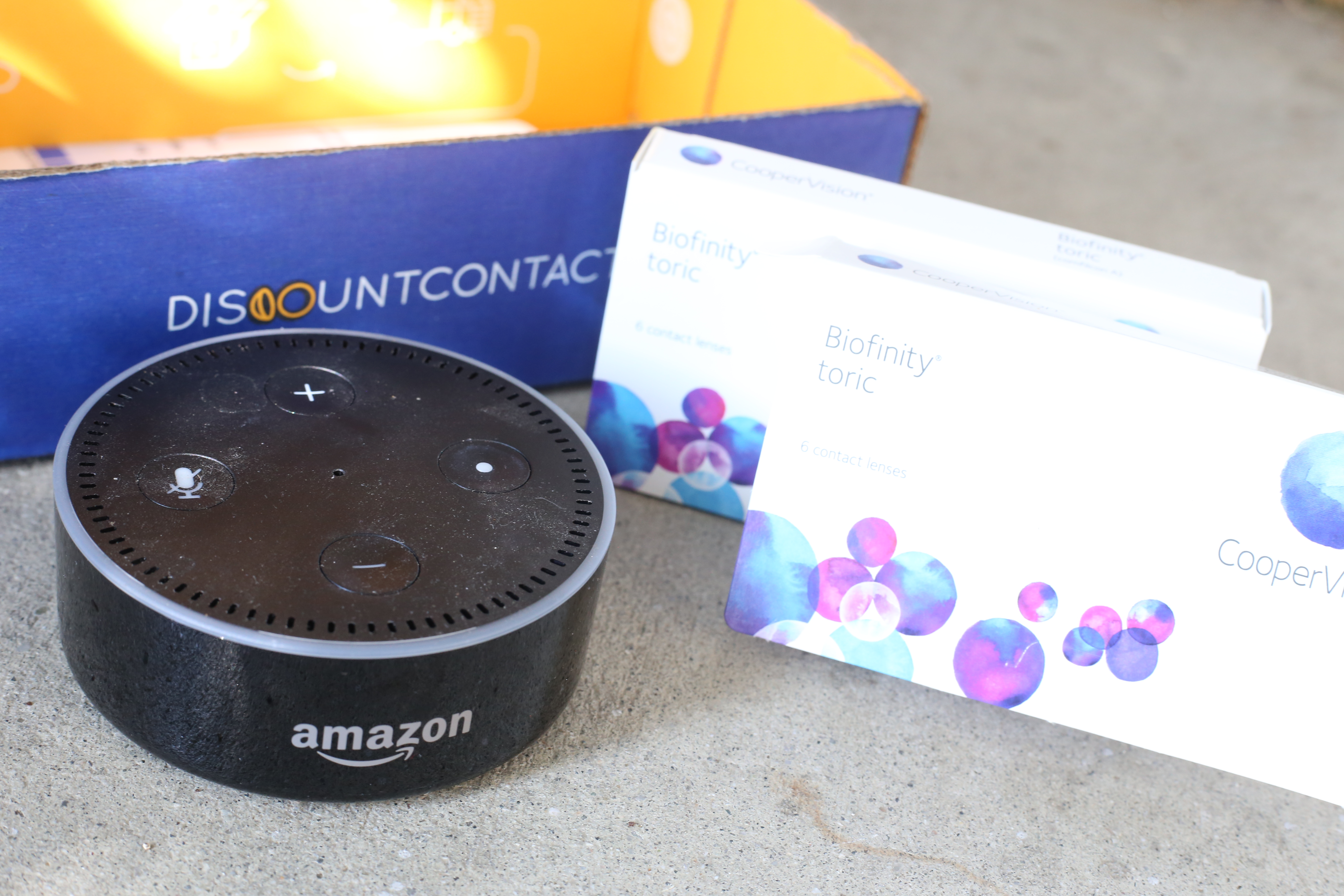 I needed to re-order contact lenses for the first time in the US, and the timing was perfect because Discount Contact Lenses contacted me to send me contacts via their Alexa Skill. I also own an Amazon Echo Dot so of course I said yes. I was beginning to wonder if I'd only ever use Alexa to play music and tell me jokes.
First, I placed a normal order online (this step is necessary so that Discount Contact Lenses creates an account and has your prescription and order info). This step was straightforward and easy- I just had to go to Walmart's Vision Center to get a new prescription (it cost me around $90 if I'm remembering correctly).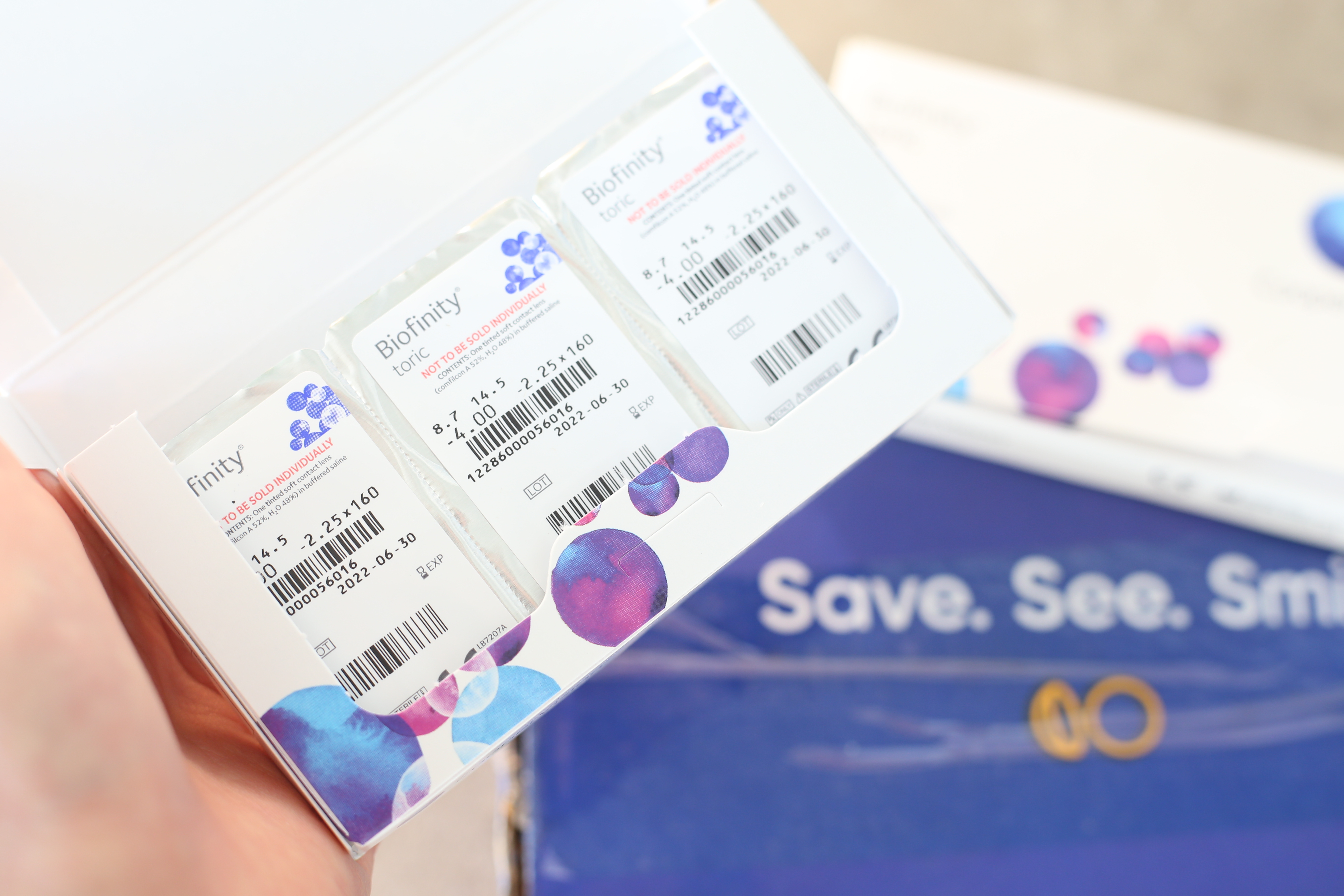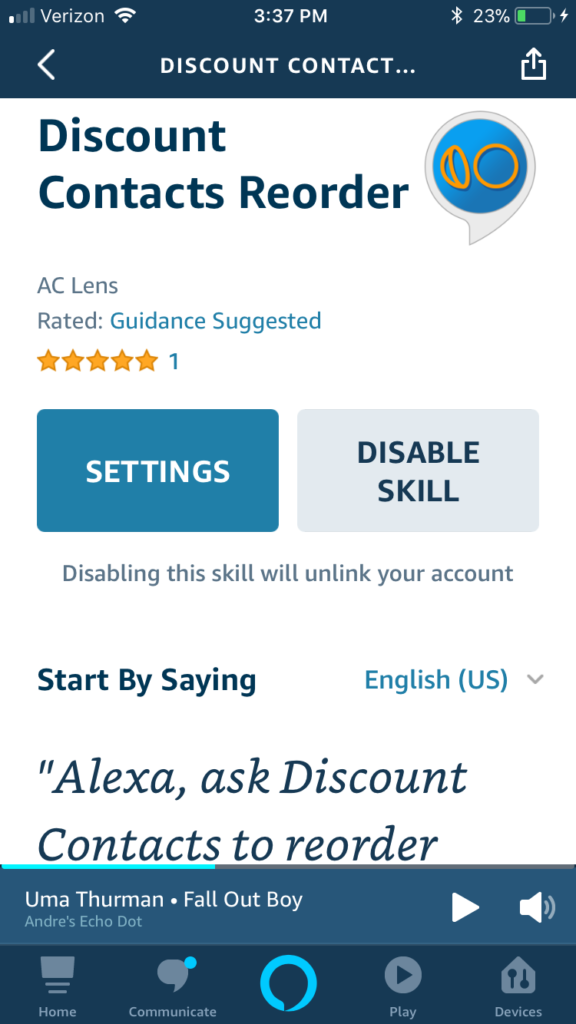 The 2nd step involves adding Discount Contact Lenses in Alexa Skills. You simply go to the main menu and tap on "Skill and Games" and keyword search Discount Contacts. Download it and link it to your account. Once that's done you can say any of the key phrases to re-order lenses and Alexa will ask you to confirm your order and go ahead and place it for you on the card that's on file. About a few minutes later I received the email confirmation. It was super fast and convenient with absolutely no typing and clicking involved.
The pros:
– You receive 10% off every order placed through Alexa
– New customers receive 20% off their first order
-Free shipping over $99 (most orders are for 2 boxes, 1 for the left and 1 for the right, and reach $99)
– 365-day returns
– Lowest prices guaranteed
– Wide selection of contacts from toric contact lenses, daily contacts, multifocal/presbyopia contact lenses, and more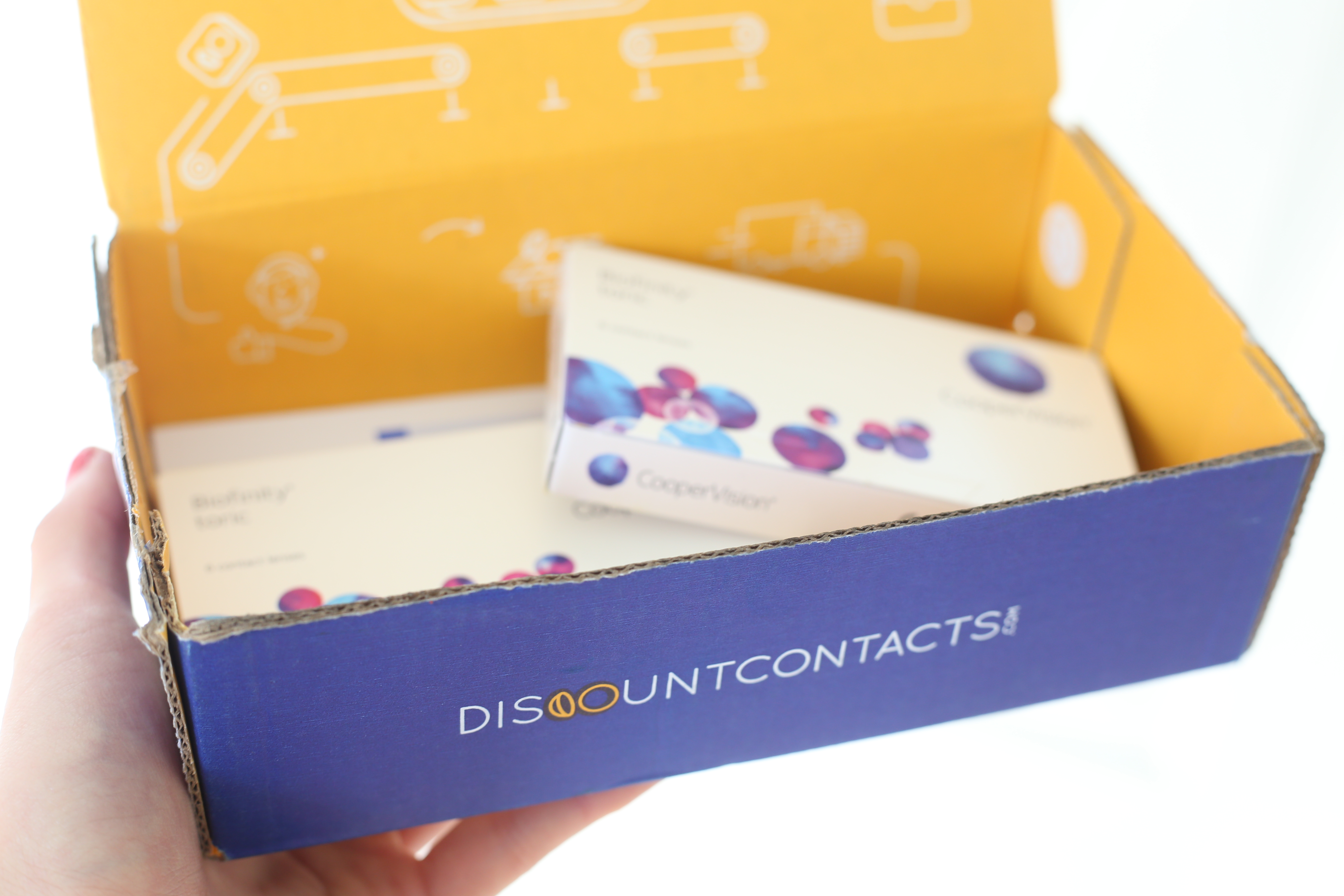 *While I was not paid for this post, I was gifted these products in exchange for my review. All thoughts are my own. #sponsored #DiscountContactsAlexa