I recently tried out a few products by Au Naturale which is one of the cleanest makeup brands out there along with Vapour, ILIA & Fitglow. They offer a very thorough range of foundation shades and I had the opportunity to swatch most if not all of them for you. Below are swatches of their Semi Matte Powder Foundations.
Formulated without gluten, parabens, fillers, animal by-products, synthetic preservatives or toxins
100% natural, cruelty-free, vegan and made in the USA.
Ingredients: Titanium Dioxide, Zinc Oxide, Iron Oxides, Micas, Silica, Copernica Cerifera (Carnuba) Wax May Contain: Ultramarine Blue, Chromium Oxide Green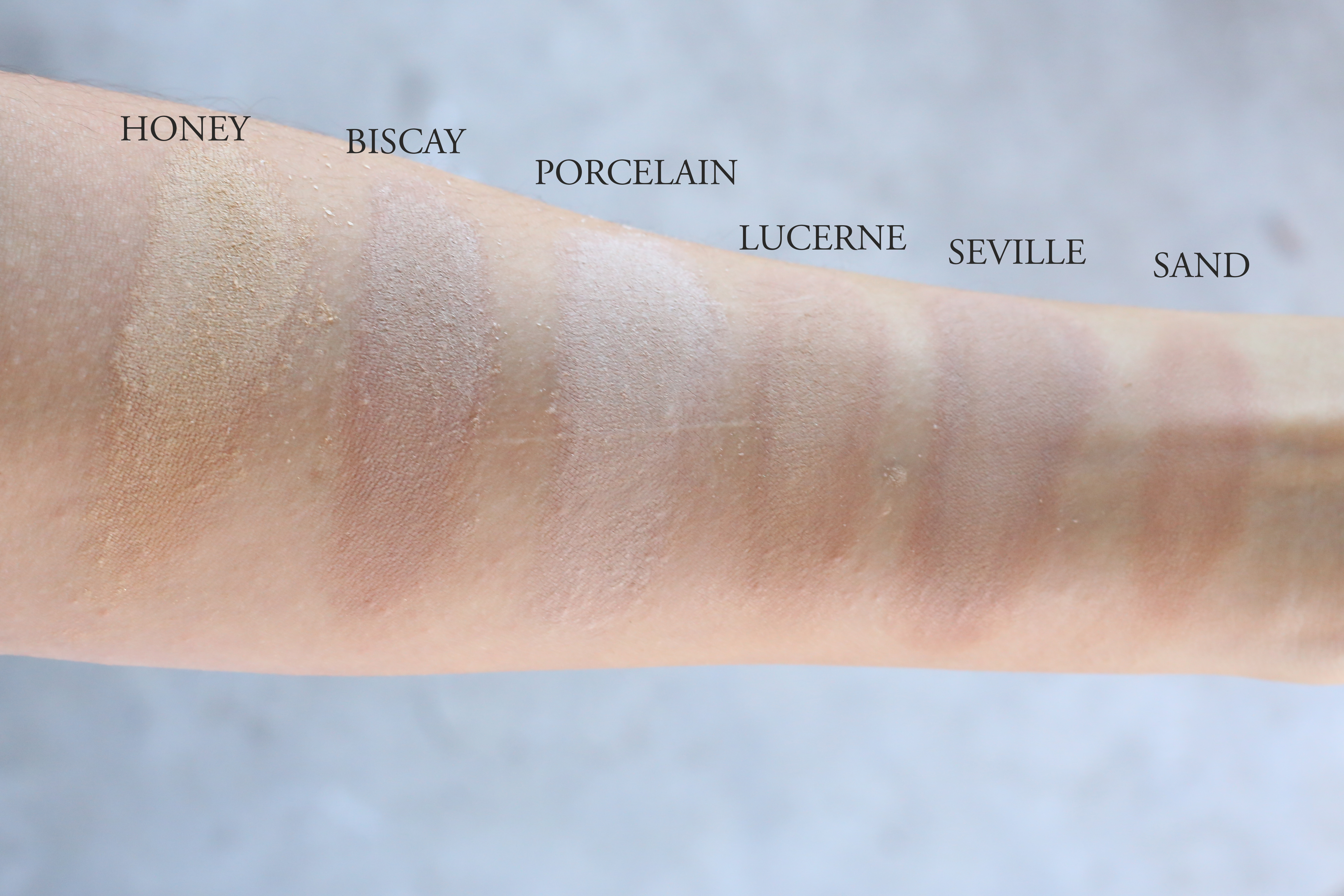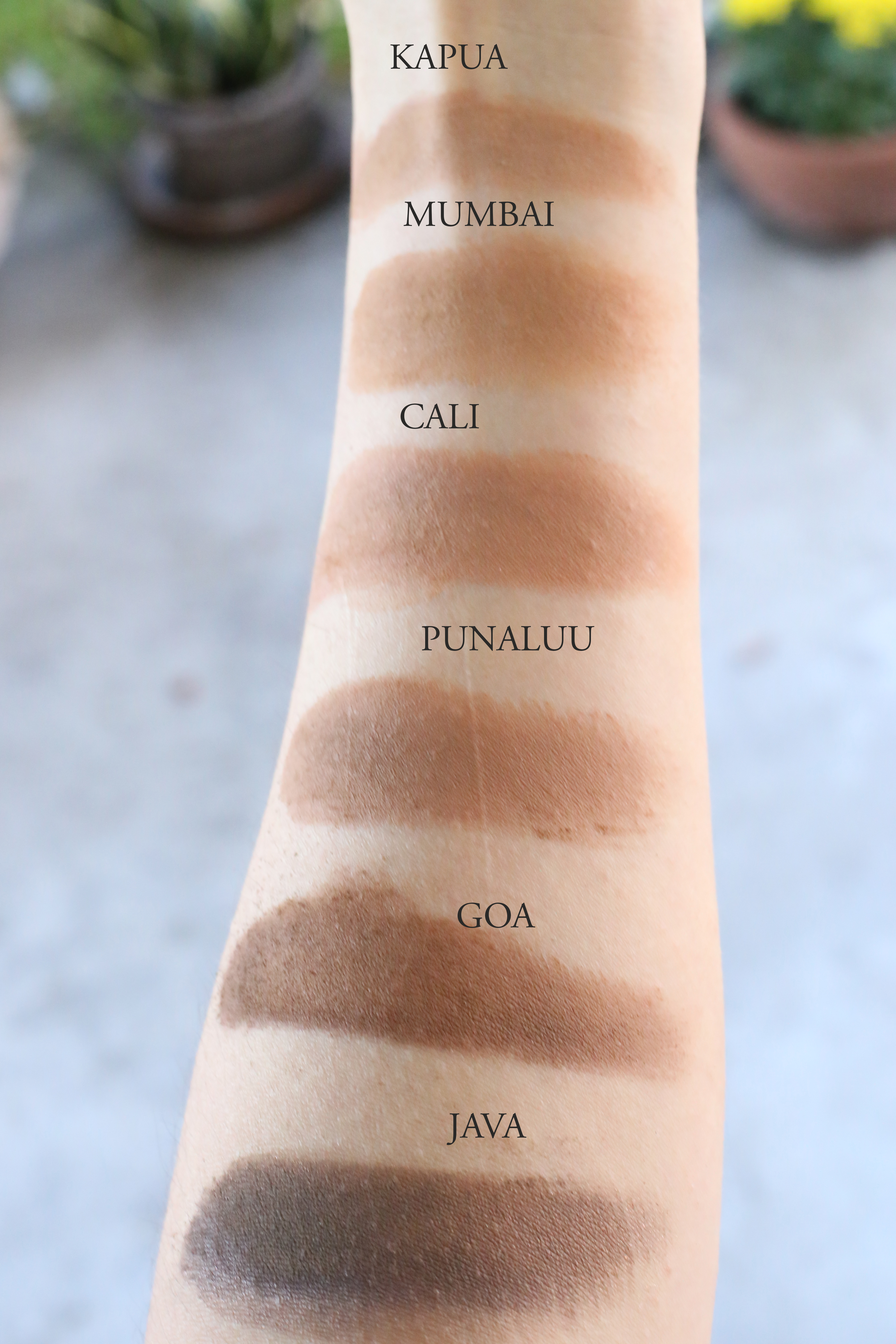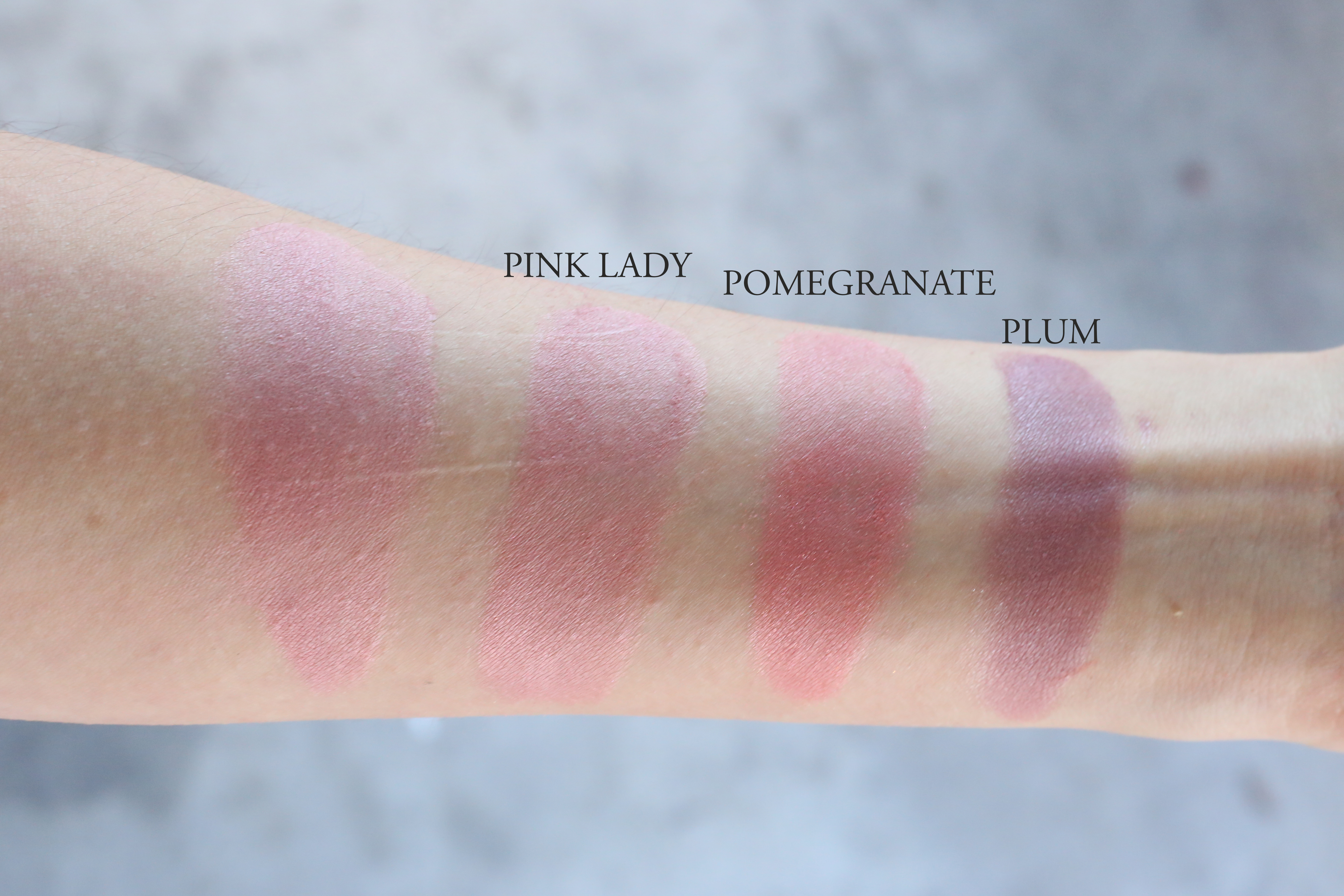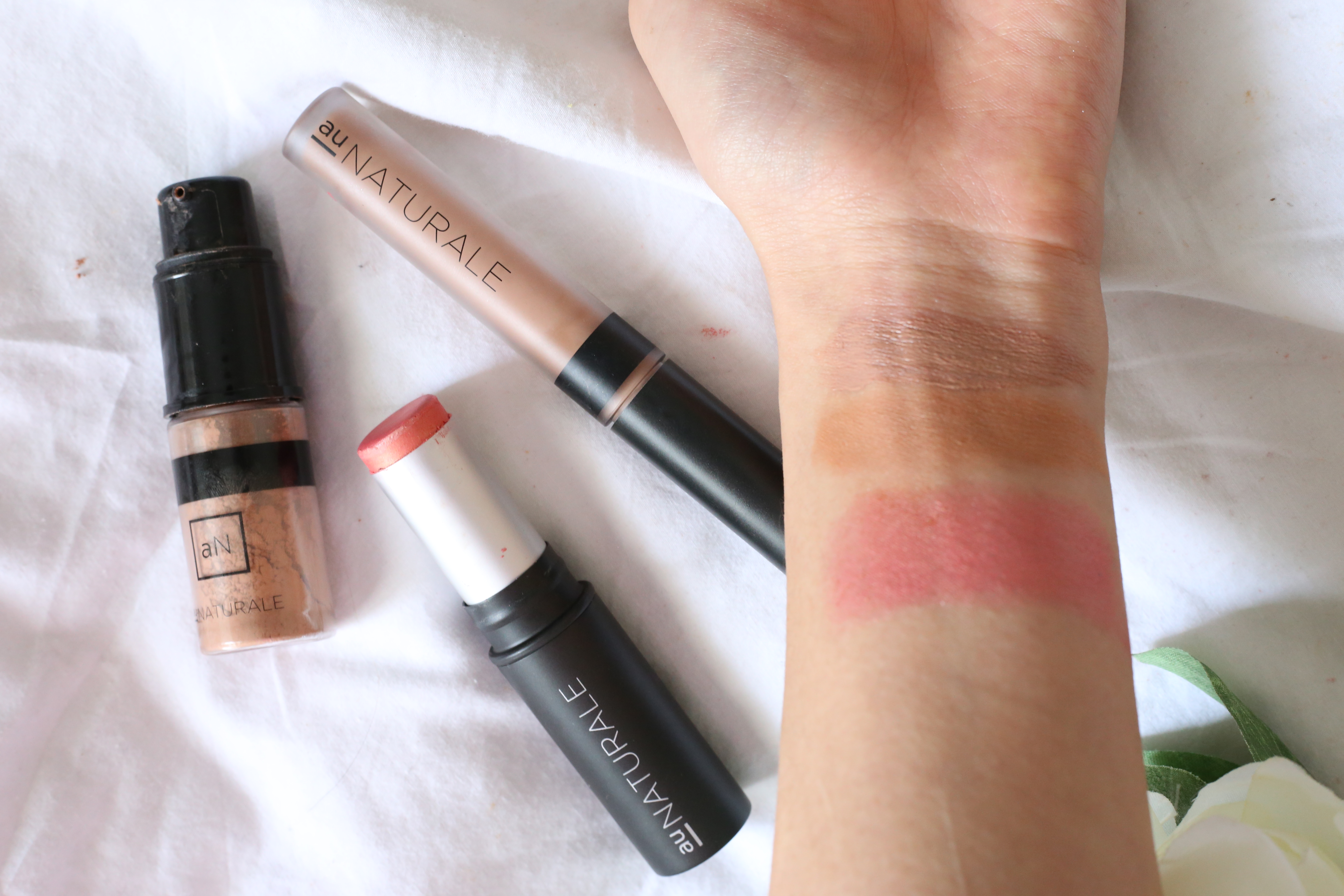 These are the 3 products that I own from Au Naturale besides a few of their older products before their recent rebranding.
The powder bronzer is a beautiful shade that is true to its name "sunkissed". I find bronzers to be too warm or too brown and this one is quite suitable to my taste. The pump and application is a little strange – what I do is basically pump a few times directly onto my makeup brush and apply and blend. It adds a subtle touch of warmth to my face.
The Lip Su/stain is a product I had been curious about for some time and it is VERY pigmented and opaque. I would consider this to be a true liquid lipstick rather than a stain. I got the camel thinking it would be more sheer applying just a slight "stain" to my lips but it literally turns them into the shade of my skin so my face and lips look like they're one and the same. It's moisturizing and doesn't accentuate the lines on my lips as much as liquid lipsticks do. This is why I prefer lip glosses over lipsticks, lip stains and liquid lipsticks. If you eat and drink it will fade so reapplication is needed.
The cream blush stick is nourishing, creamy and applies flawlessly. It does fade after a few hours so reapplication is needed. The shade Grapefruit pictured above was not what I thought it would be as it looks different online than in real life (see website image below). I was expecting more of a cool toned blush but as you can tell it's warm like that of a grapefruit.