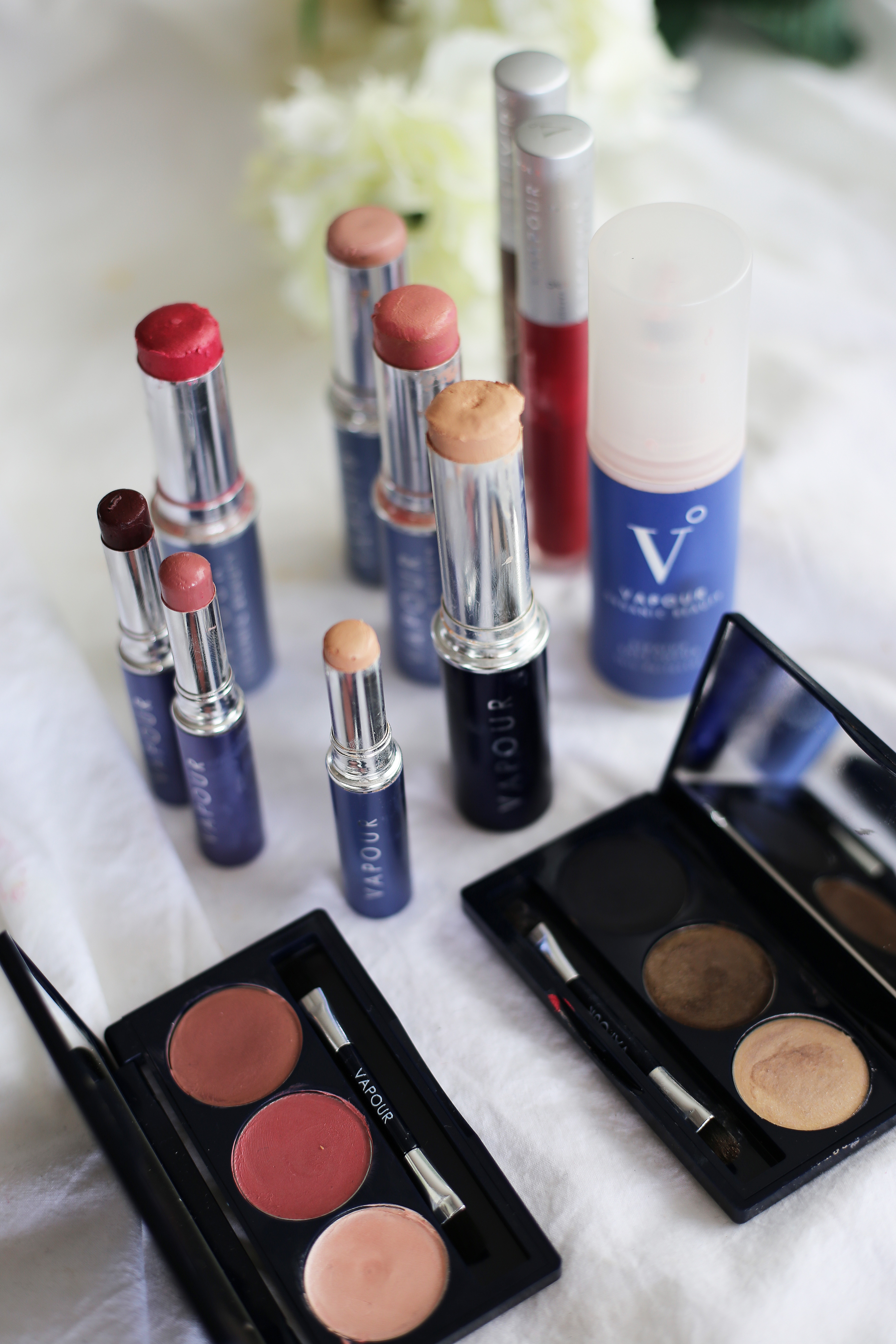 Vapour Beauty is an award-winning organic makeup line founded by Krysia Boinis and Kristine Keheley in New Mexico. Their products are made with pure active ingredients & Fine Art Infused Color resulting from Krysia's knowledge of healing botanicals & alchemical blending and Kristine's masterful blending of natural mineral pigments. Vapour Beauty products are infused with their Herbal Enlightenment Complex, which holds cultural & spritiual meaning along with skin nourishing benefits. I've had the pleasure of trying out a variety of products from their expansive line.
This is the first Vapour Beauty product I ever tried and I adored the hassle-free application with an twist-up applicator stick and the beautiful shades that make your skin glow. Whisper is a beautiful baby pink shade that gives you a subtle pink glow and looks totally natural. I love that this particular pink shade makes you look innocent and youthful. With just a few swipes of the applicator stick and a little blending I look like a have a natural flush that lasts throughout most of the work day. See swatches at the bottom of this post.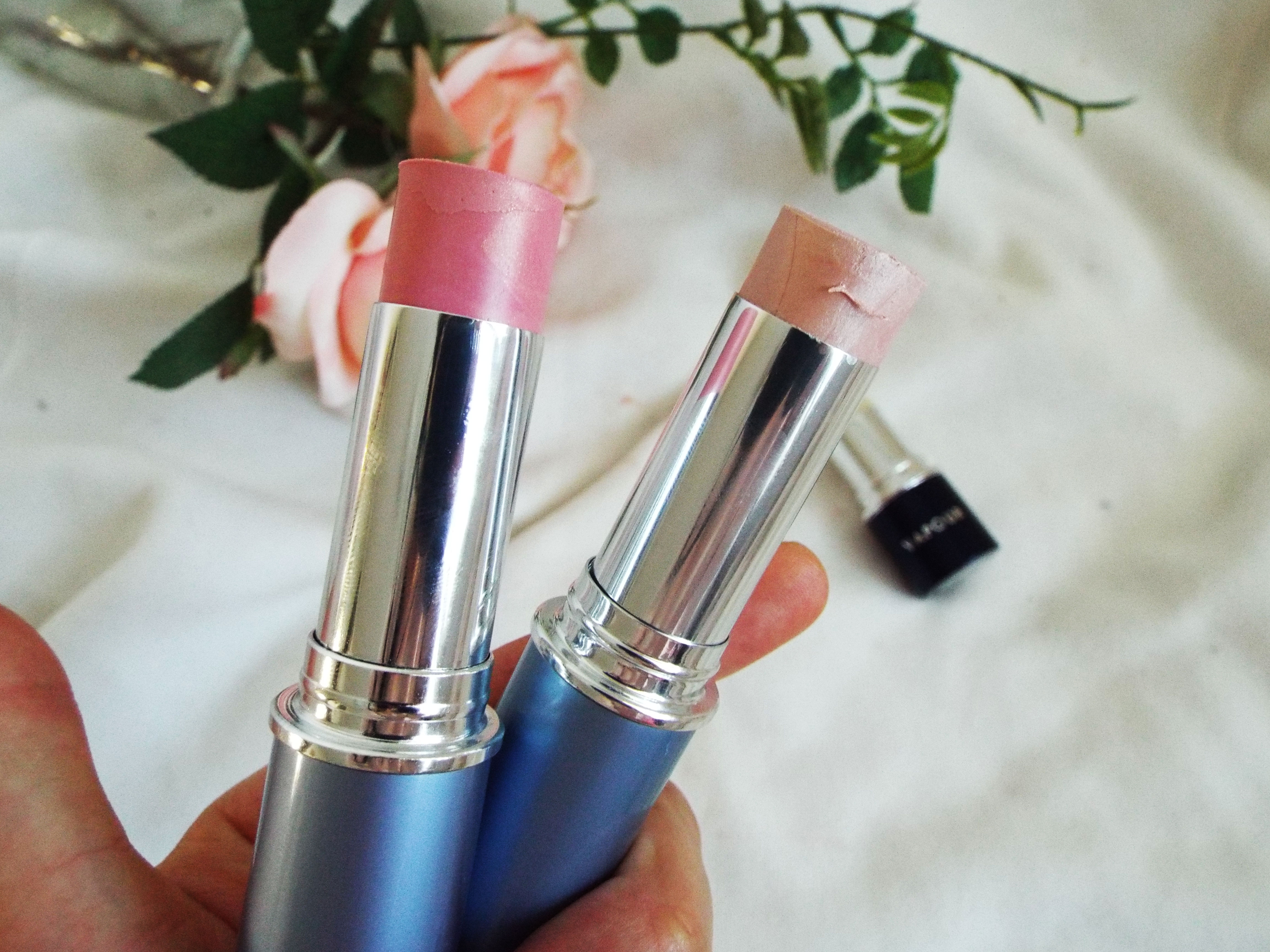 The Siren Lipstick comes in a similar stick as the Aura Multi-Use but with a smaller circumference which allows for precise application. Compared to the texture of the Aura Multi-Use the Siren Lipstick is creamier and feels more nourishing. The shade Possess Is a beautiful nude pink shade that's wearable everyday. The Torrid shade is a blue-toned deep dark red. These are well-pigmented lipsticks that have a creamy yet not overly creamy finish. They stay put with a touch up needed if you drink a lot throughout the day.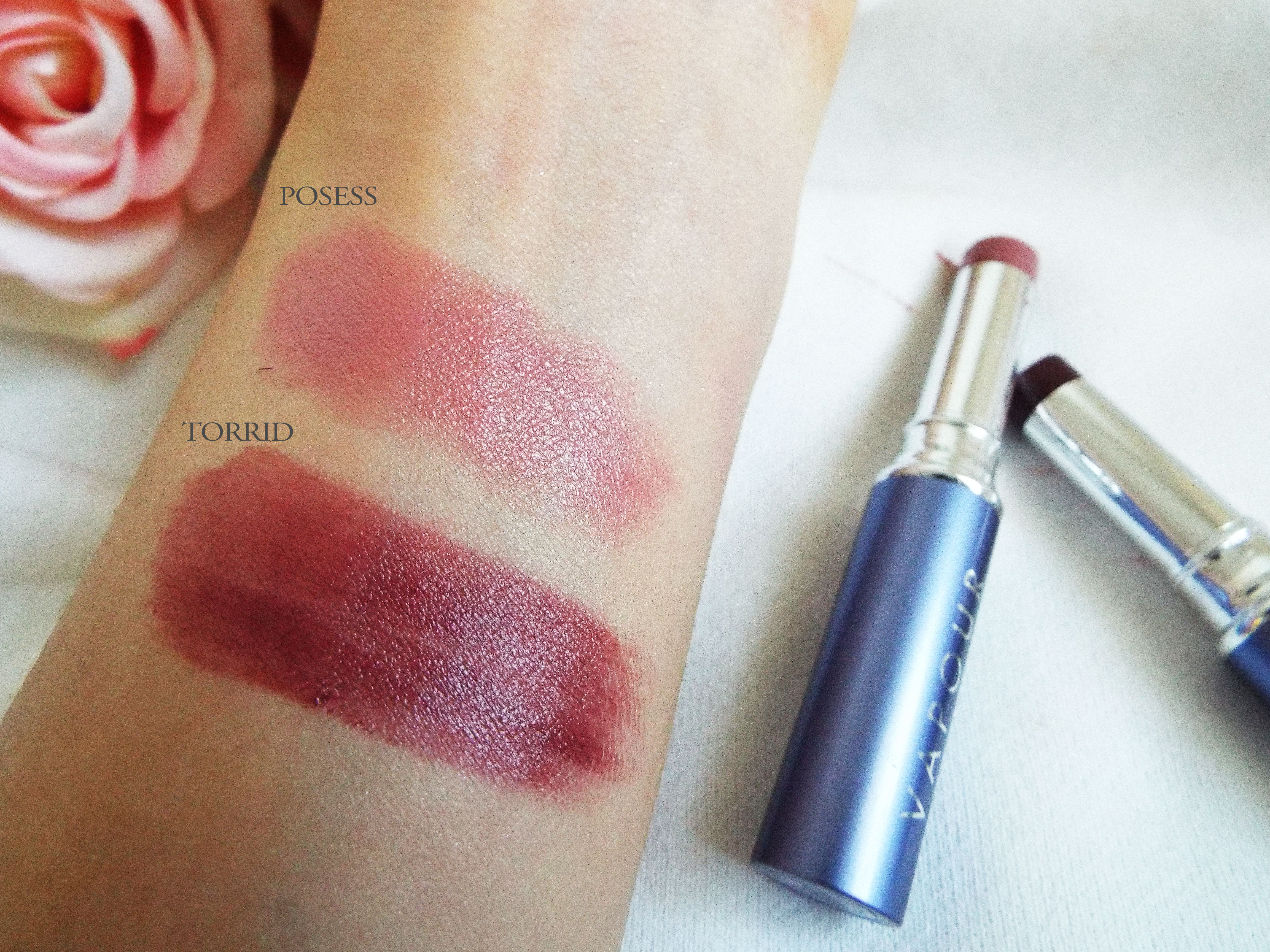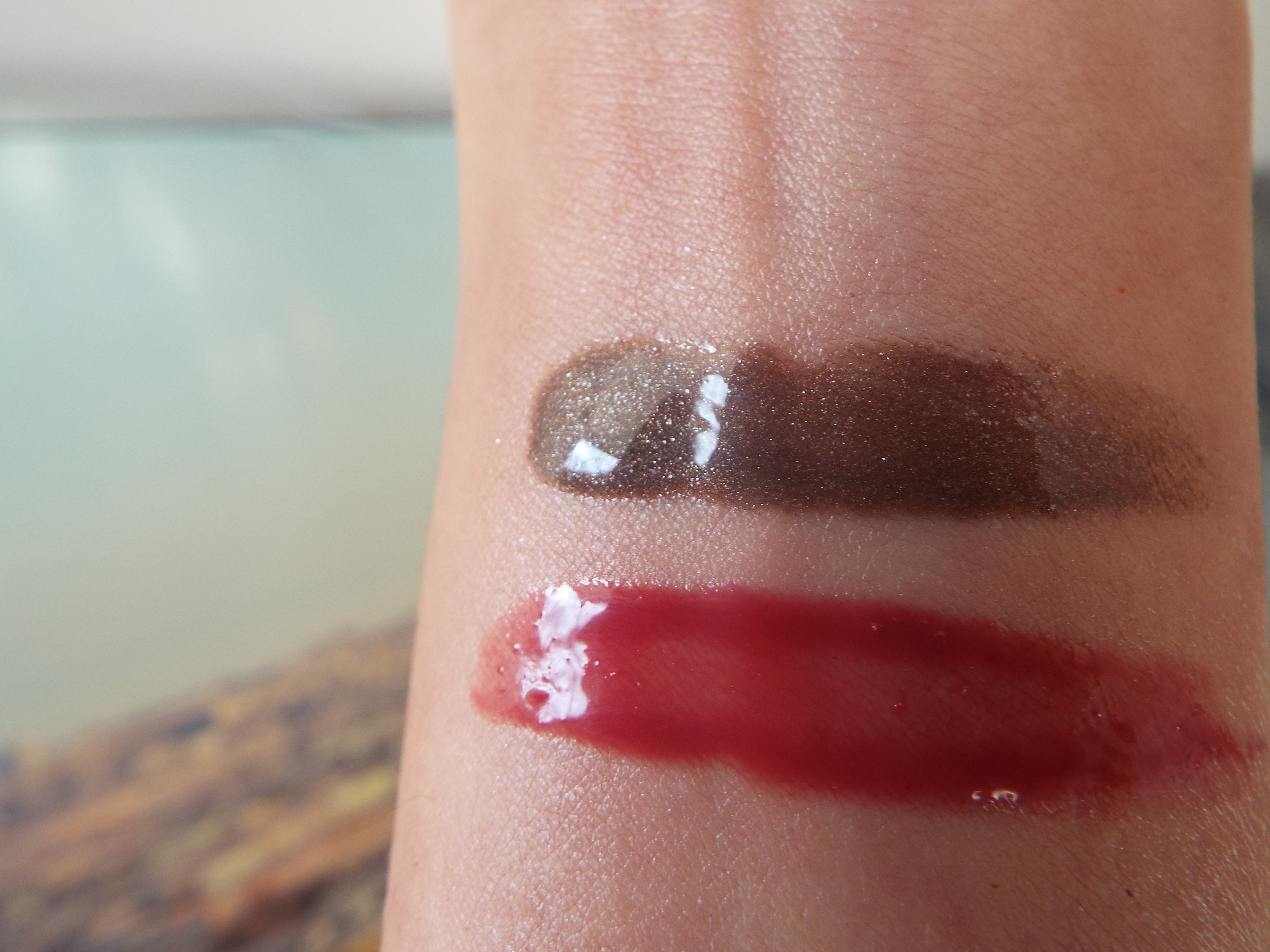 Elixir Plumping Lip Gloss
The Lip Glosses, which are made with Oils & Goji Berry, Green Tea and Açaí Berry, are most noticeably HIGH SHINE lip glosses and are super hydrating. They have a fragrant berry scent and feel very different from Fitglow's or NU Evolution's lip glosses. It's difficult to describe but comparing to other lip glosses is the best way I can give you some kind of idea. It has a thinner consistency, so doesn't feel as thick at Fitglow's, but feels slicker. I can also feel the ingredients nourishing my lips rather than just feeling like the product is sitting on top of them. In the swatch photo Bolt is a gunmetal mauve and Ripe is a warm cranberry red.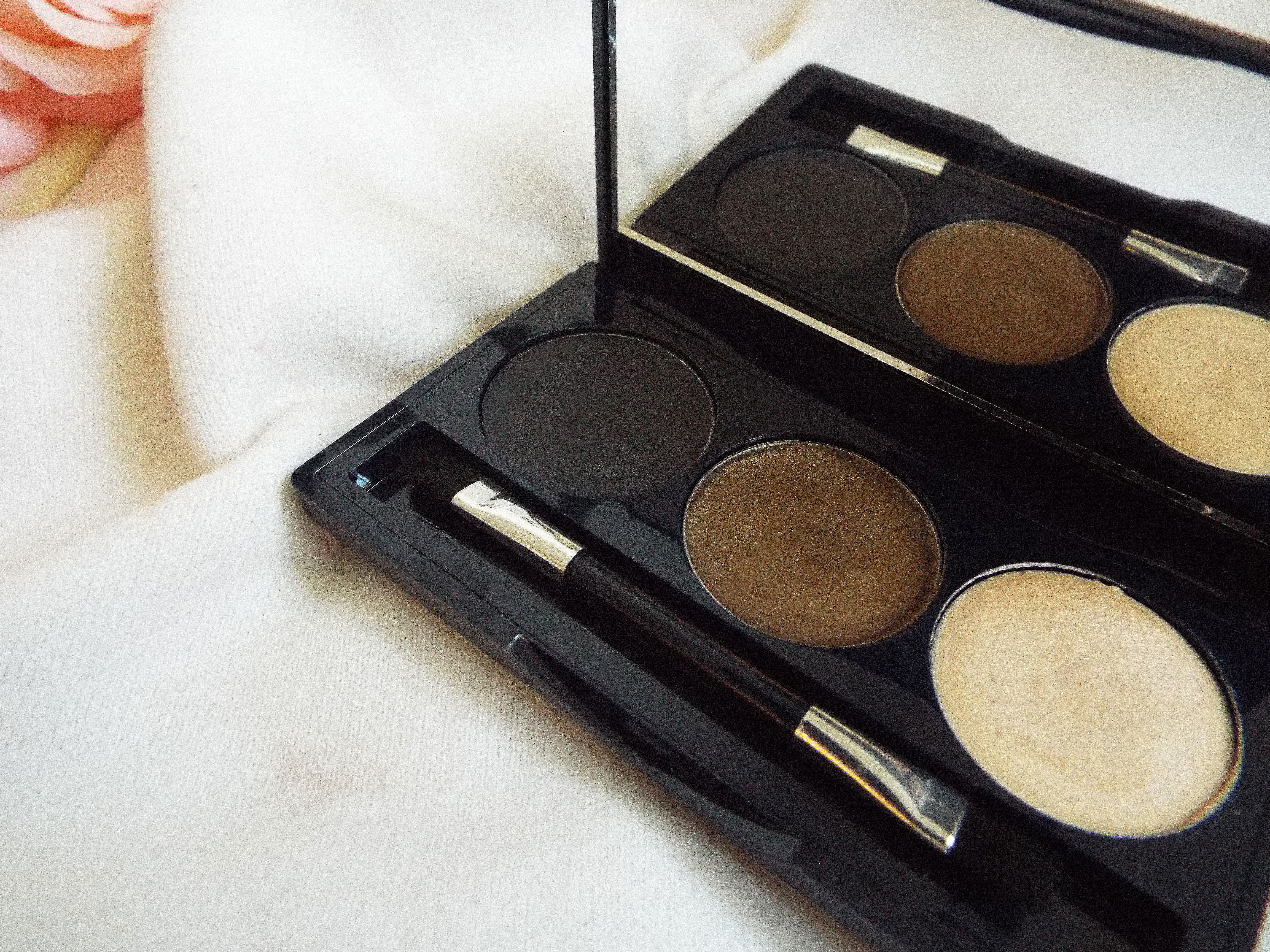 I was actually afraid to try this eye palette because I'm so used to powder eyeshadows and haven't tried a cream version before. It's made with sunflower oil, chrysanthemum extract, eyebright extract, horsetail extract and Vitamin E so it nourishes the sensitive eye area while also adding beautiful light-reflective color. Hypnotic, the golden bronze shade, is my favorite while Eclipse gives a dramatic smoky eye look and Eternal looks beautiful on the inner corners and middle of the eyelid. It also makes for a beautiful highlighter on its own.
The lip conditioner is USDA certified organic and made with Jojoba & Coconut Oils and Fig, Plum and Calendula. It's a soft, rich & emollient lip balm that's very nourishing. Unfortunately for me the product was too mushy and would get everywhere, but this hasn't been the case for everyone.