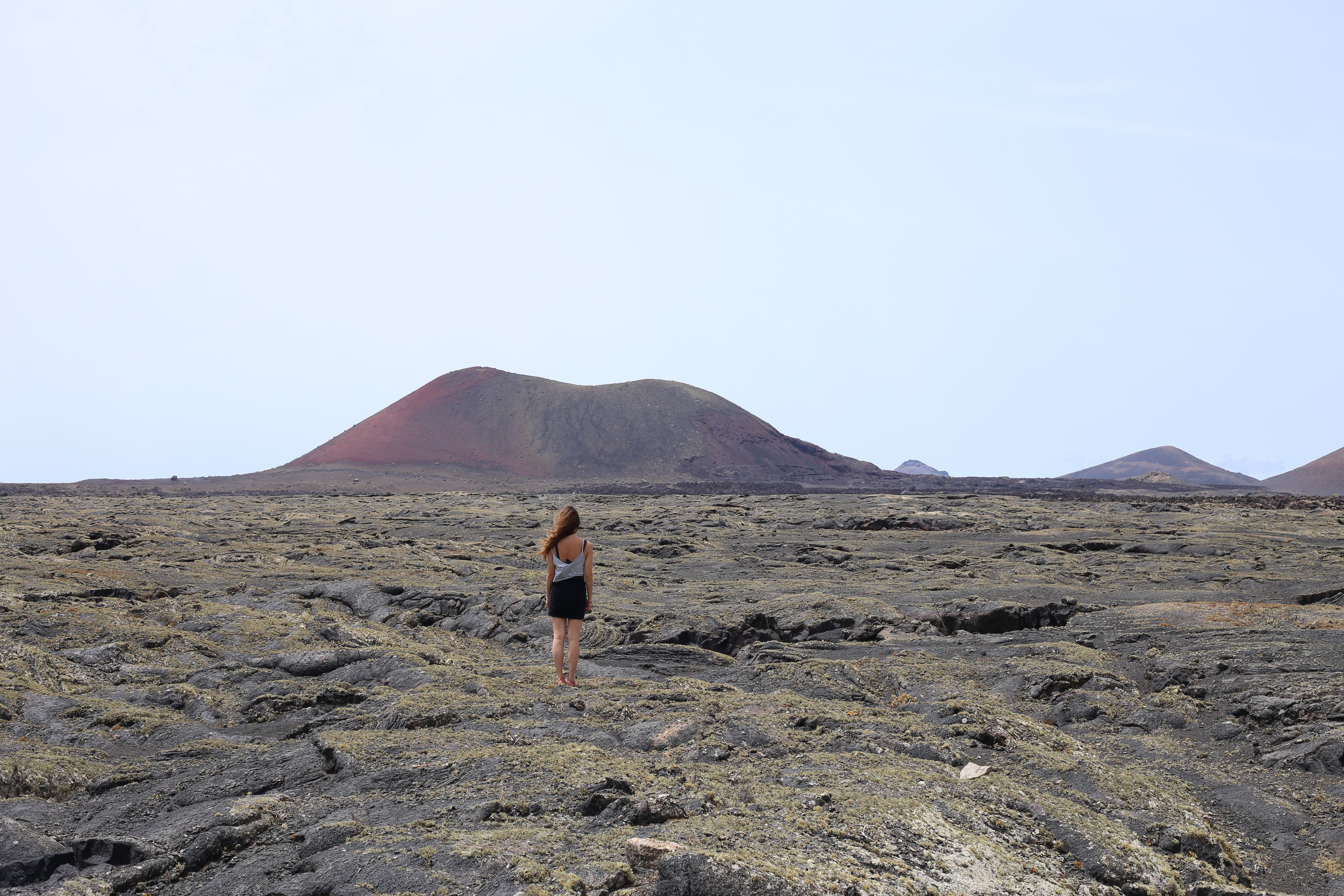 With volcanic landscapes of colored soils, craters, unusual rock formations and gently sloping mountain that evoke complete awe and fascination, Lanzarote may very well be the most interesting island I've been to.  I may never step foot on Mars in my lifetime, but I think Lanzarote comes pretty darn close to it.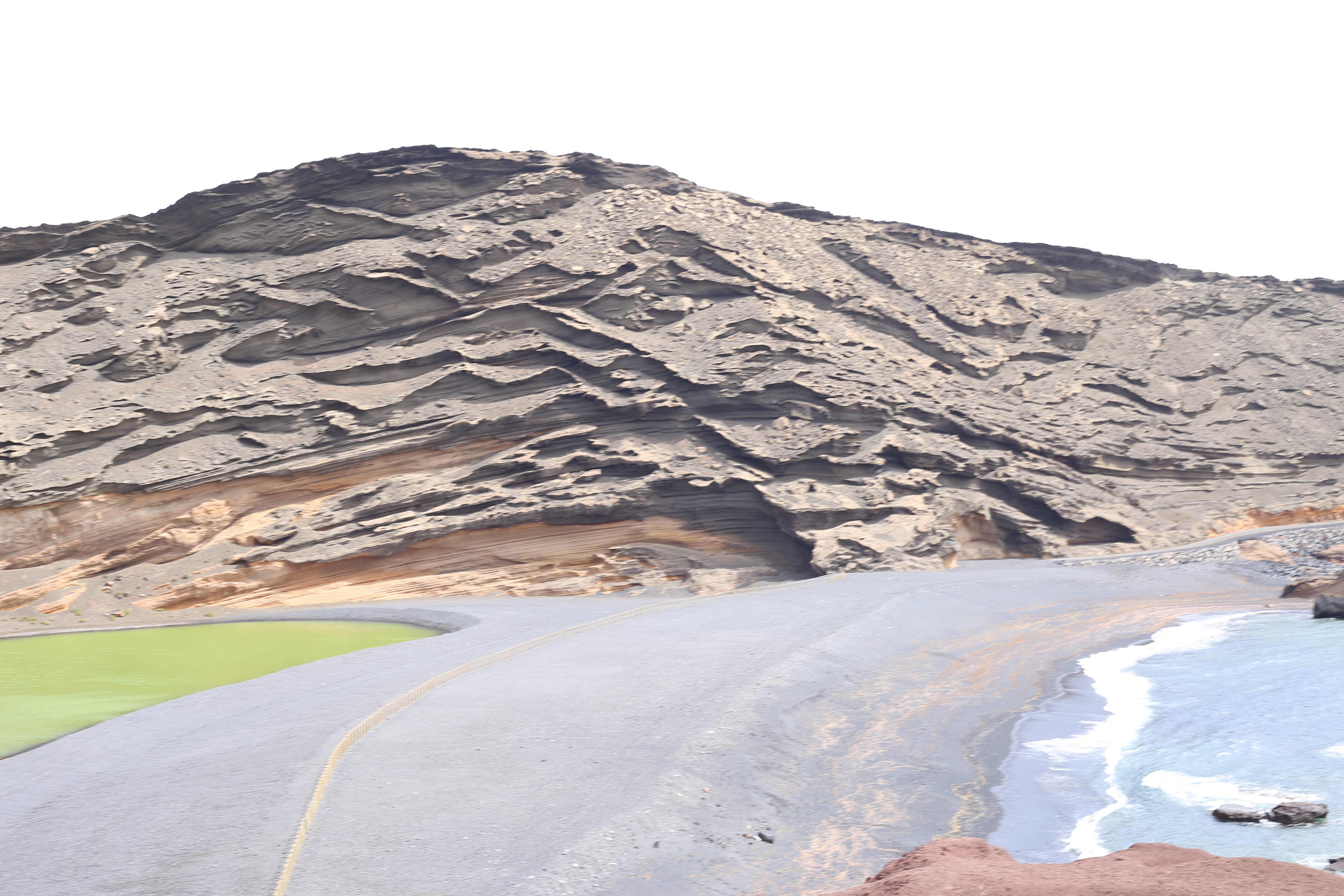 El Golfo – a green lagoon and the ocean separated by volcanic sand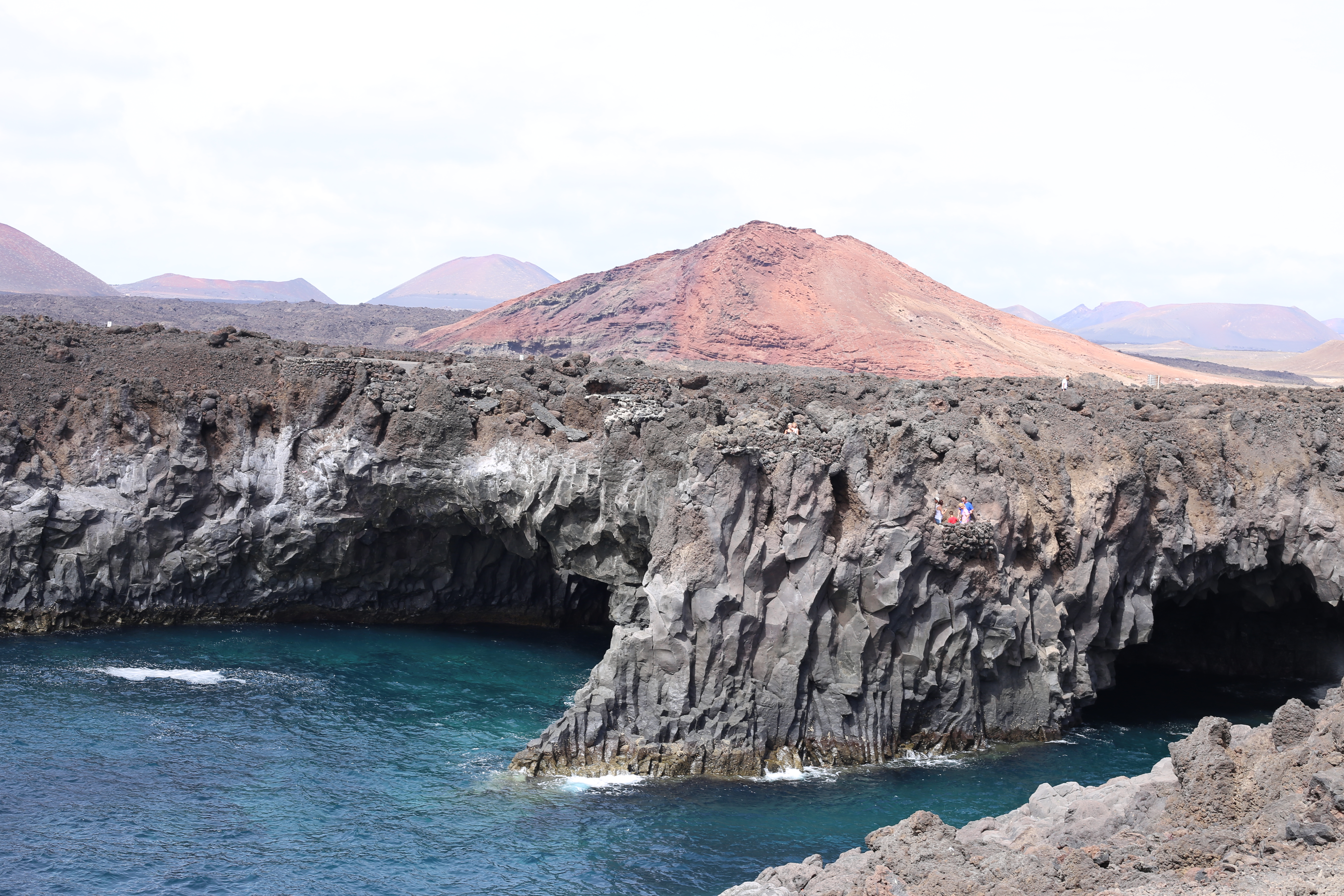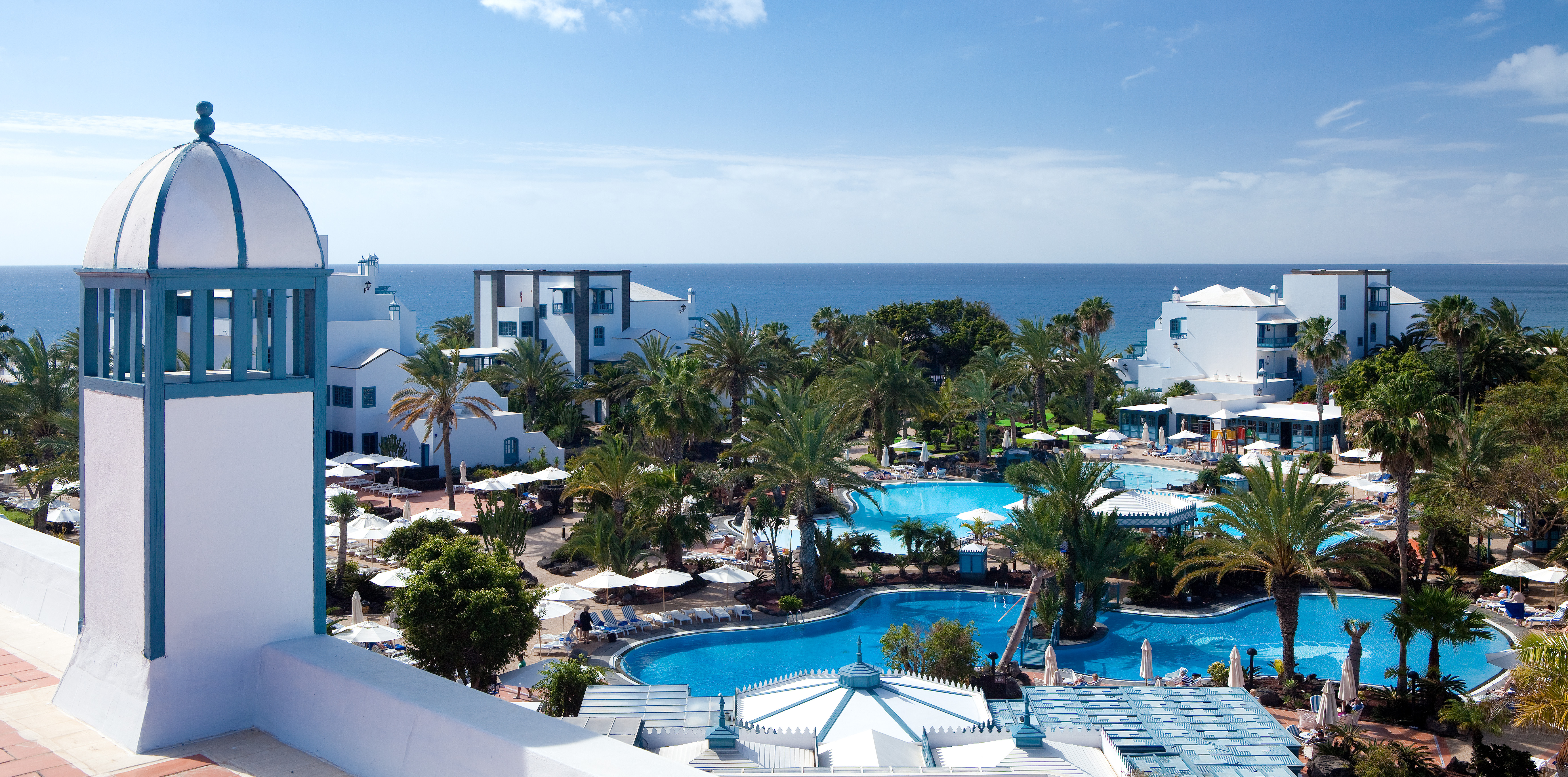 I stayed at the Seaside Los Jameos Playa, a resort conveniently located 5 minutes from the airport and considered among the best places to stay on the island. With so many different activities on site there's something to please everyone. When you walk into the lobby you'll notice the decor is inspired by Spanish and  Hispano-Arabic traditions which integrate Mudejar, Andalusian, Galician and Castilian influences. Step further into the resort and you'll find the pool and lush garden leading to even more activities like archery, petanque, mini golf and more.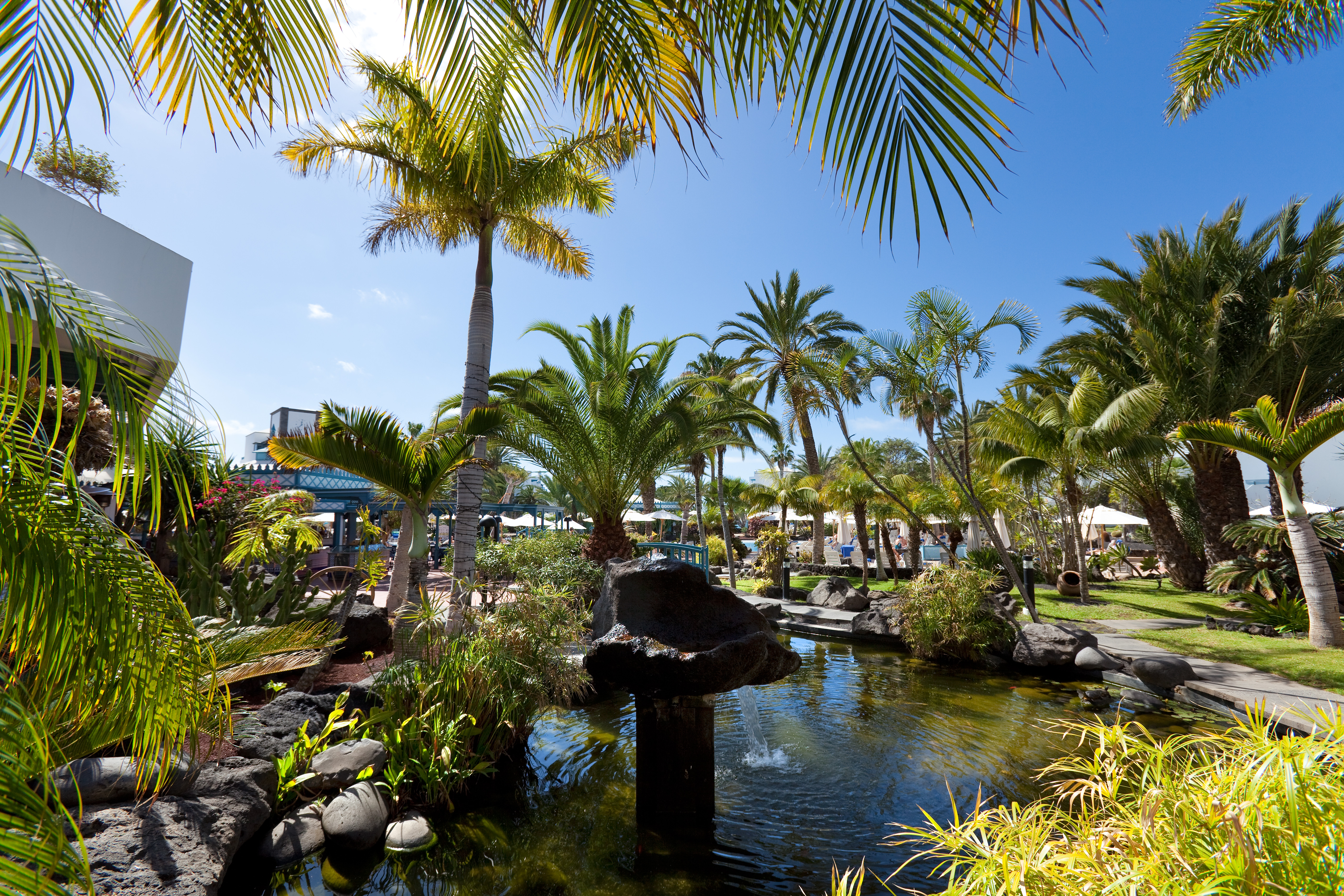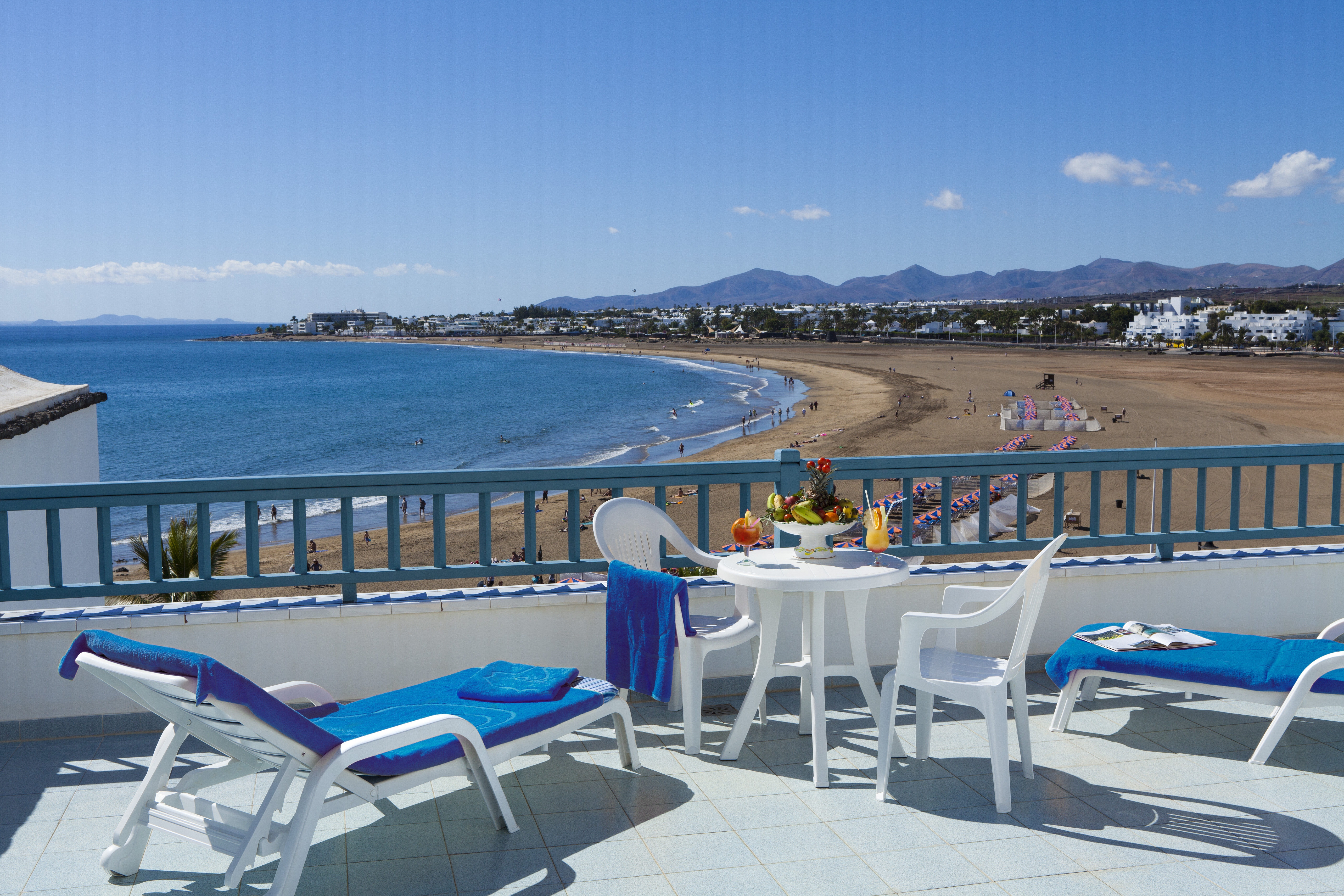 The view from the balcony over Los Pocillos beach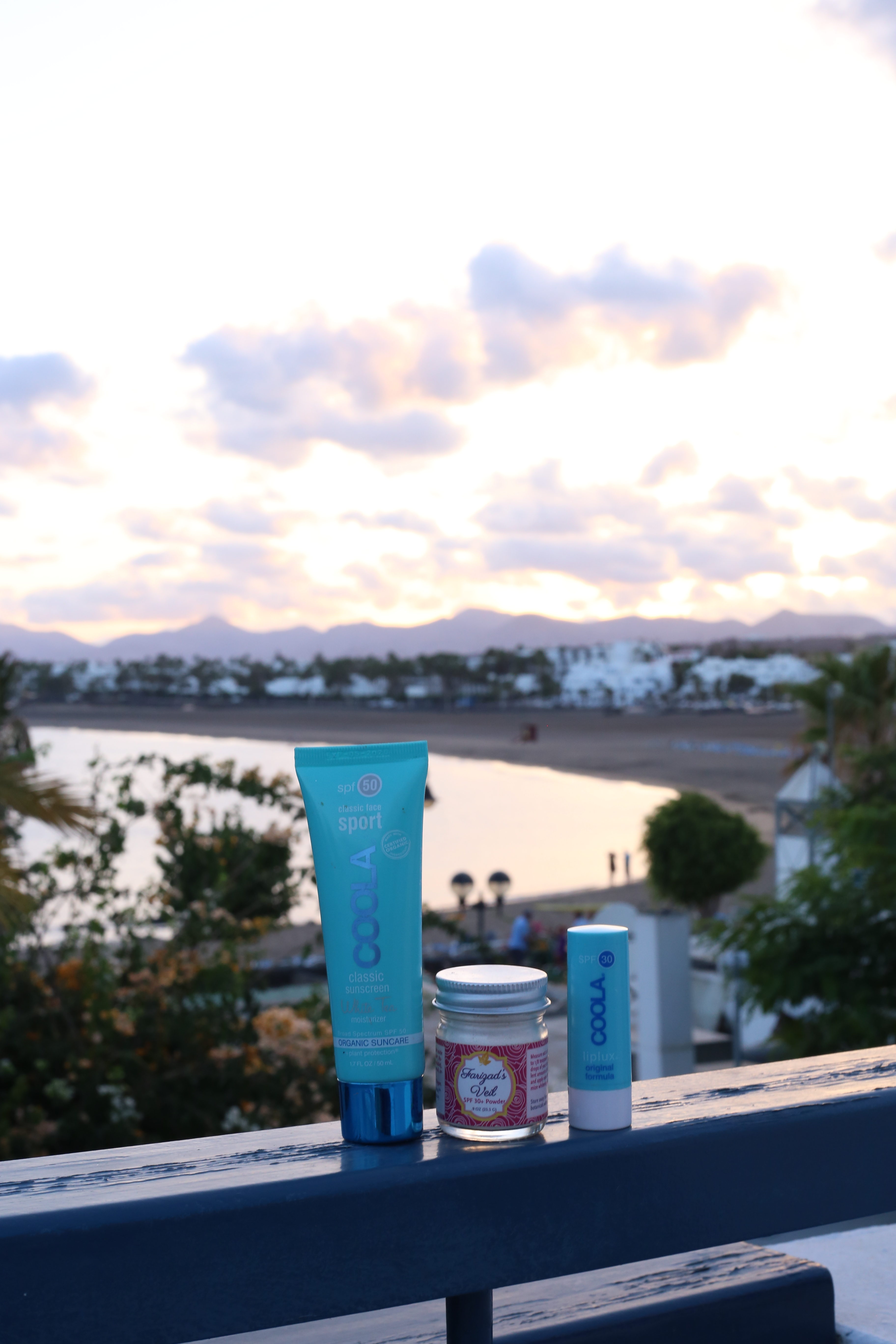 Sunset views with organic skincare by COOLA & Earthwise Beauty's Farizad's Veil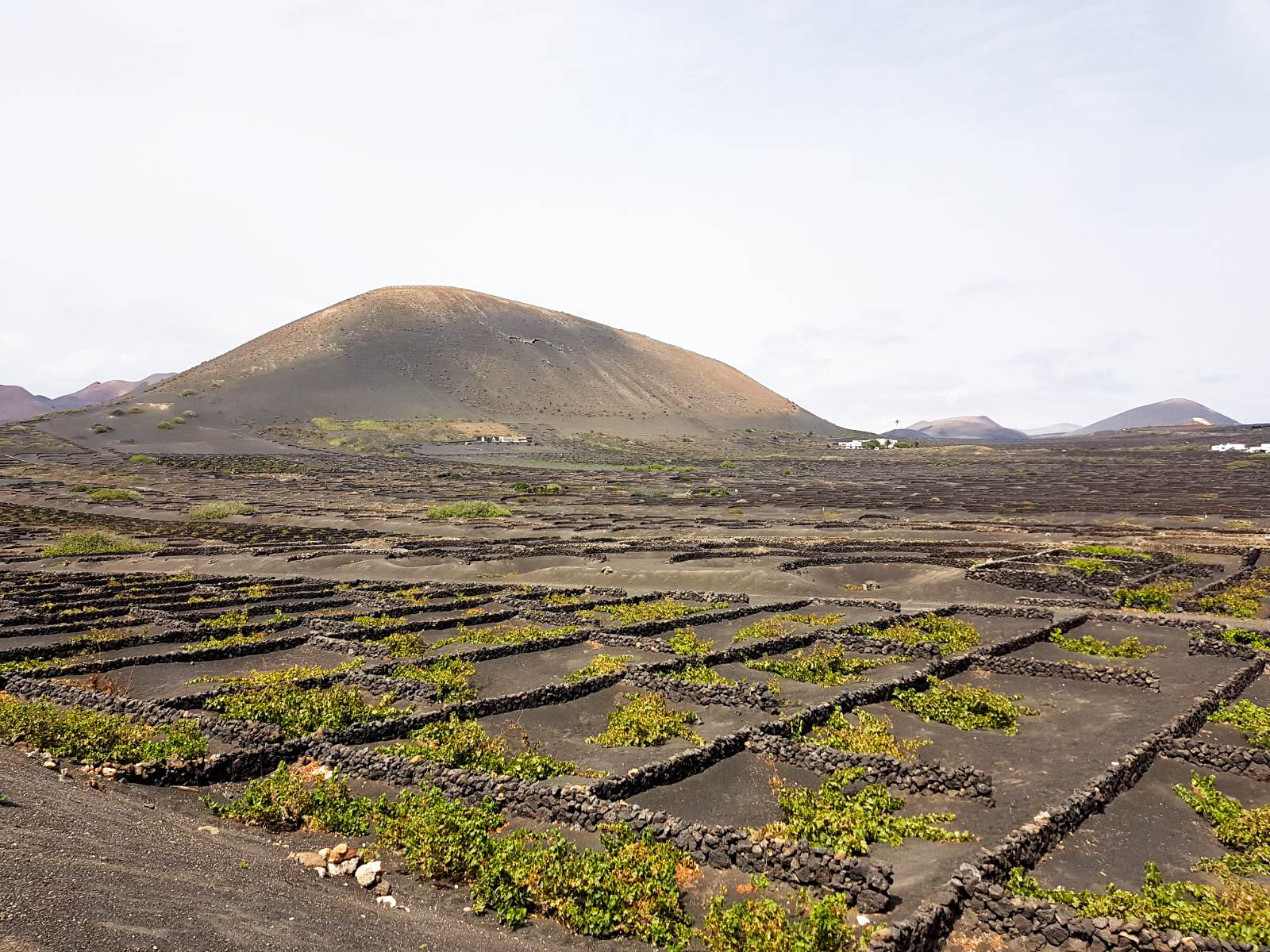 The wine here is very special and unlike any I've tasted before because it's grown in volcanic soil. They're placed in these human-made depressions that are shallow enough to capture sunlight and trapped water from the volcanic soil. The artisan wines are then sold in bodegas run by the vintners themselves. The best one I visited out of 3 was El Grifo which dates back to 1775 and is the oldest one on the island.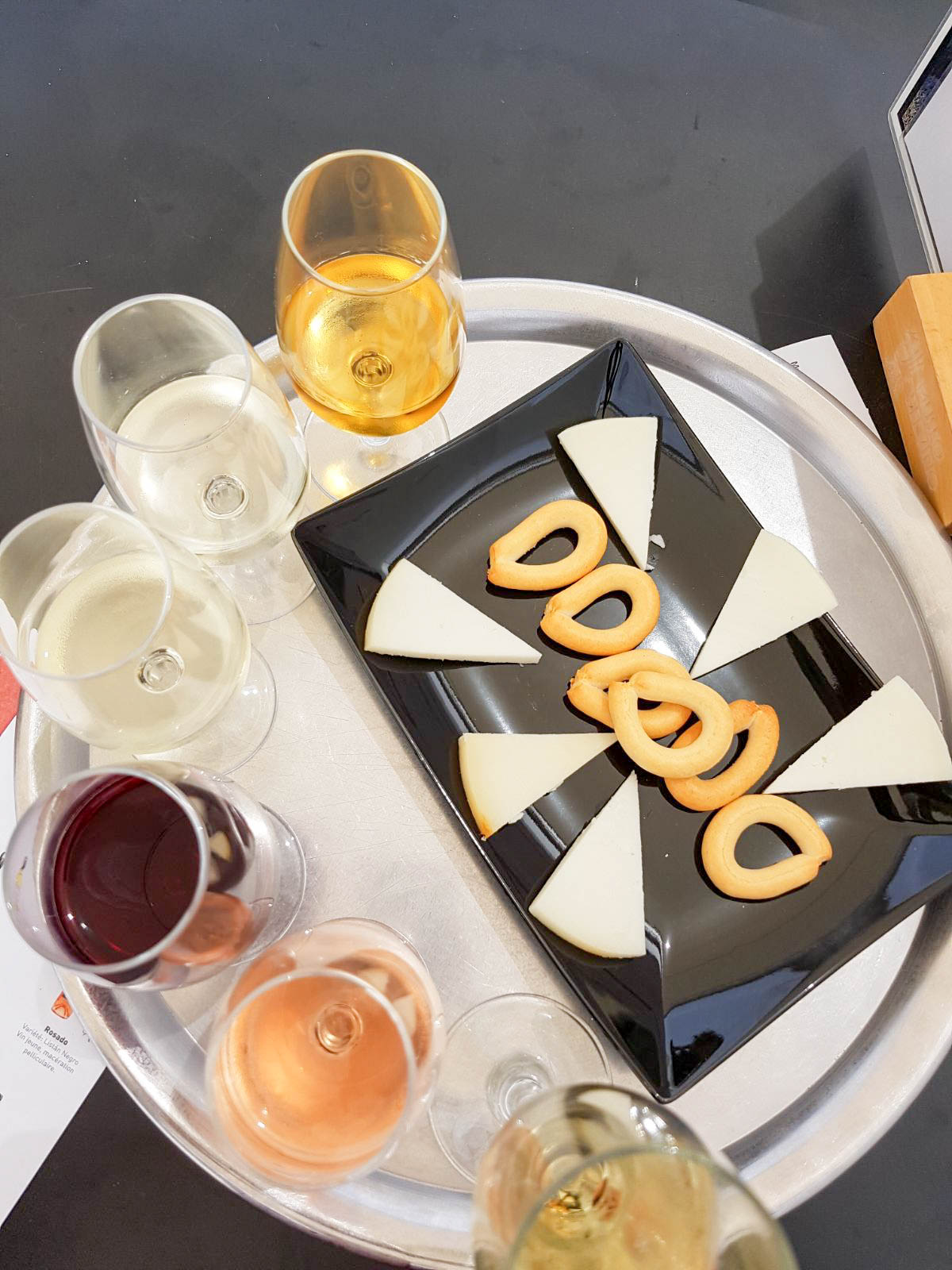 Wine tasting at El Grifo is a must even if you're not a wine lover.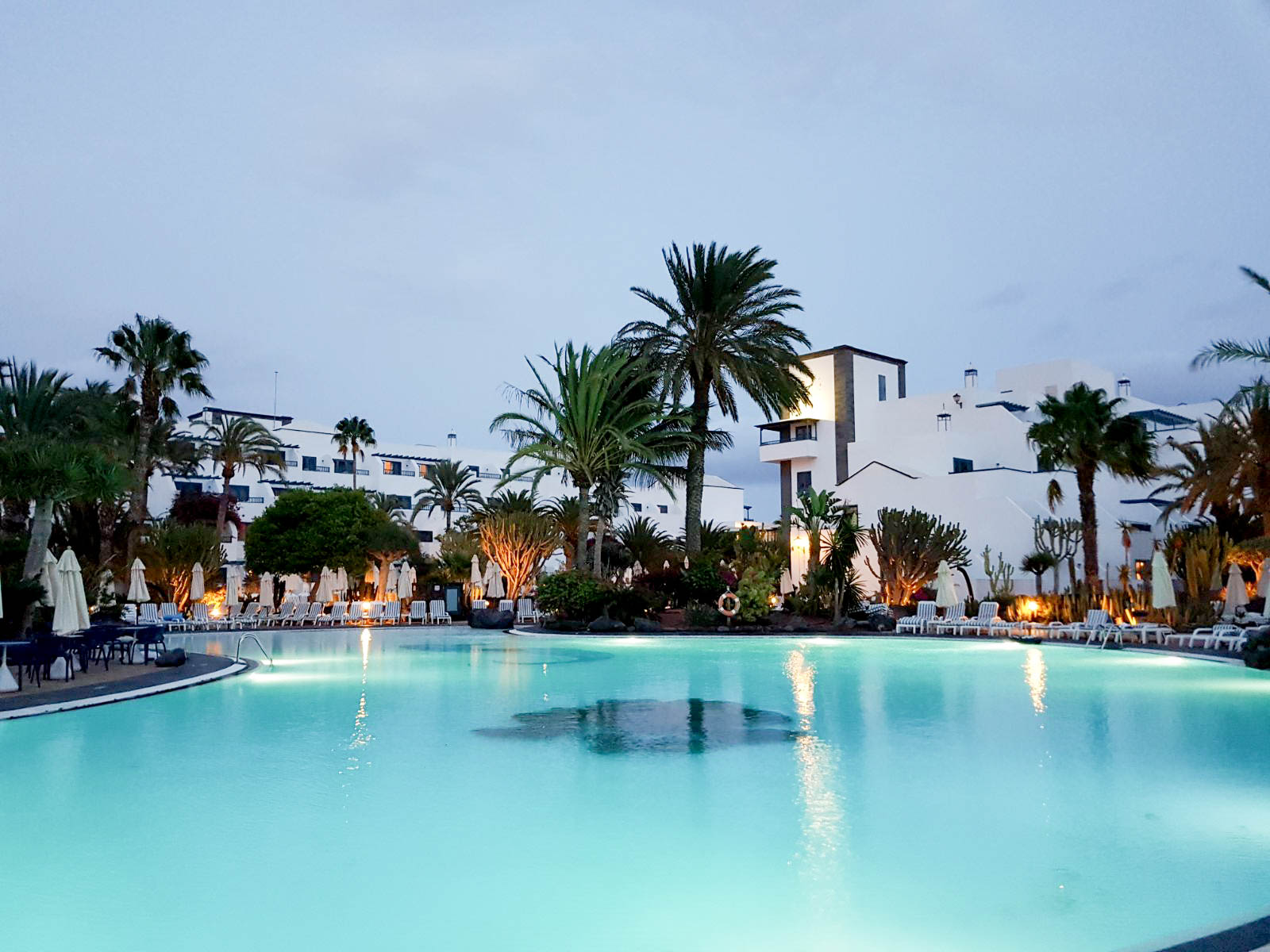 The pool while packed during the day is empty and romantic during the evenings. It's perfect for a quiet solo dip surrounded by the lush greenery and twinkling lights.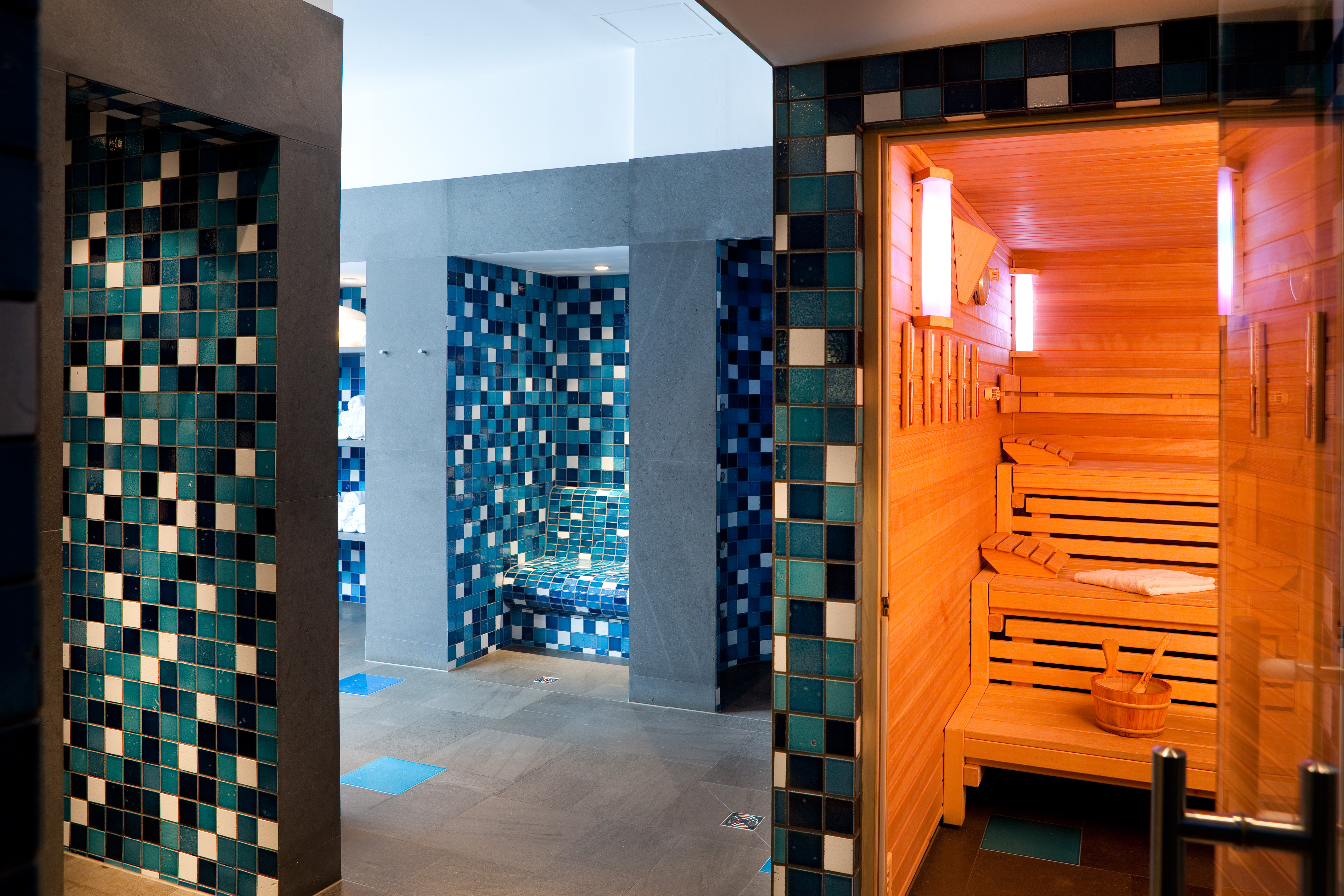 The spa has:
Finnish sauna, Steam bath, Biosauna & Unisex Sauna
Relaxation area with sun loungers
Multi-sensory showers
Scottish shower with light therapy
Plunge pool with flower petals
Foot baths with scented salts
The resort also has 3 bars: poolbar, piano bar and Bar Belingo. The lobby and piano bar had live music playing every evening which added immensely to the experience.
Overall I loved my stay Los Jameos. It's a super fun, activity-filled family-friendly hotel with so much to discover daily. The staff are warm and friendly and seem to genuinely enjoy their work despite the hotel being so large and filled to capacity. While the island of Lanzarote is rather small and quiet, the Los Jameos universe is vast and energetic.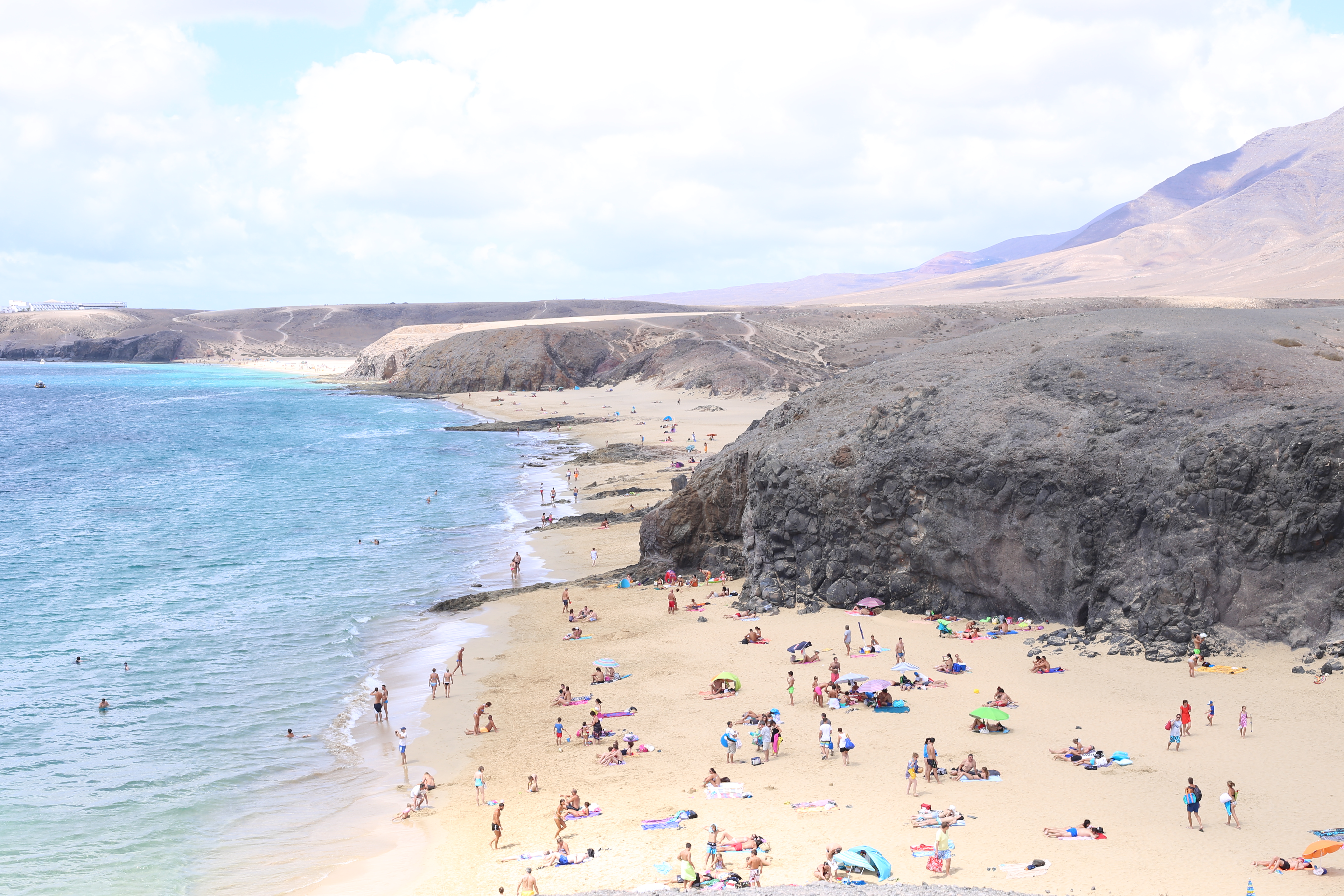 Papagayo beach on the right side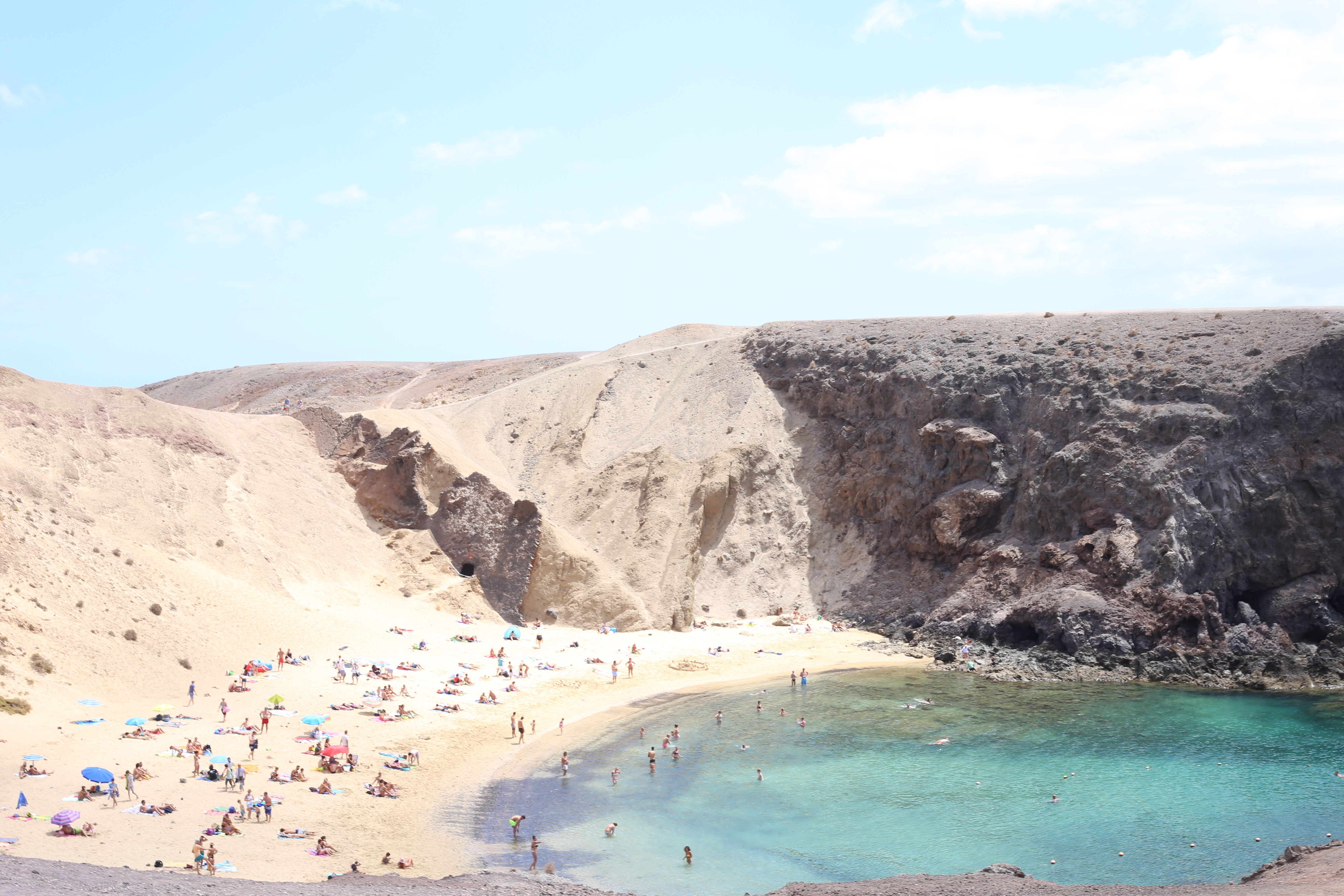 Papagayo beach on the left side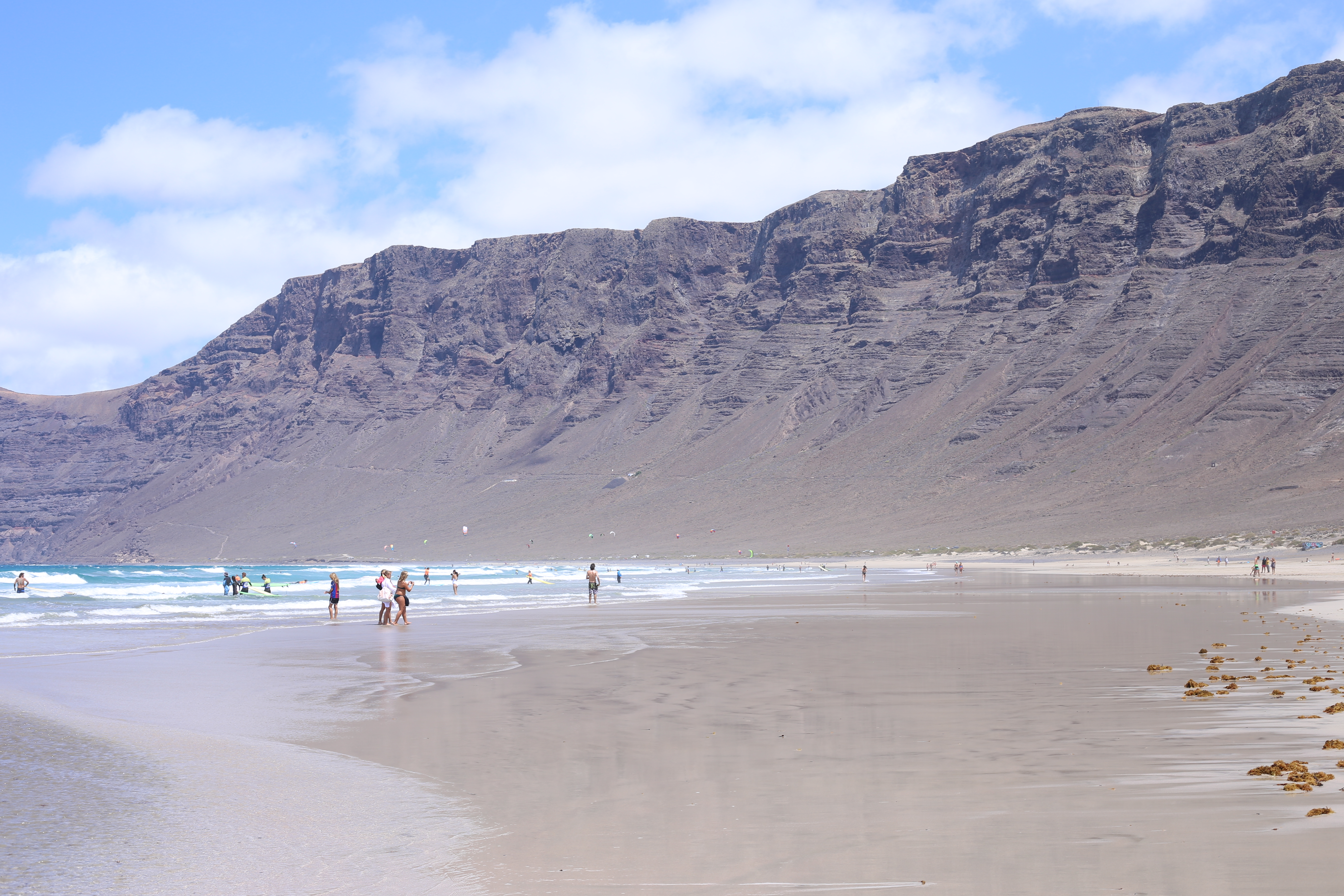 Playa Famara
Caleton blanco beach with clean white sand, volcanic rocks and shallow water