A clean perfume brand inspired by urban British women, Floral Street is a modern fragrance brand with sustainability at its core. Floral Street uses synthetics to perform like a fine fragrance and are vegan, cruelty free and sustainably sourced. The entire line of Floral Street perfumes are floral-focused and feminine. Some scents lean too young and some too mature, but I did find some favorites in the Floral Street line!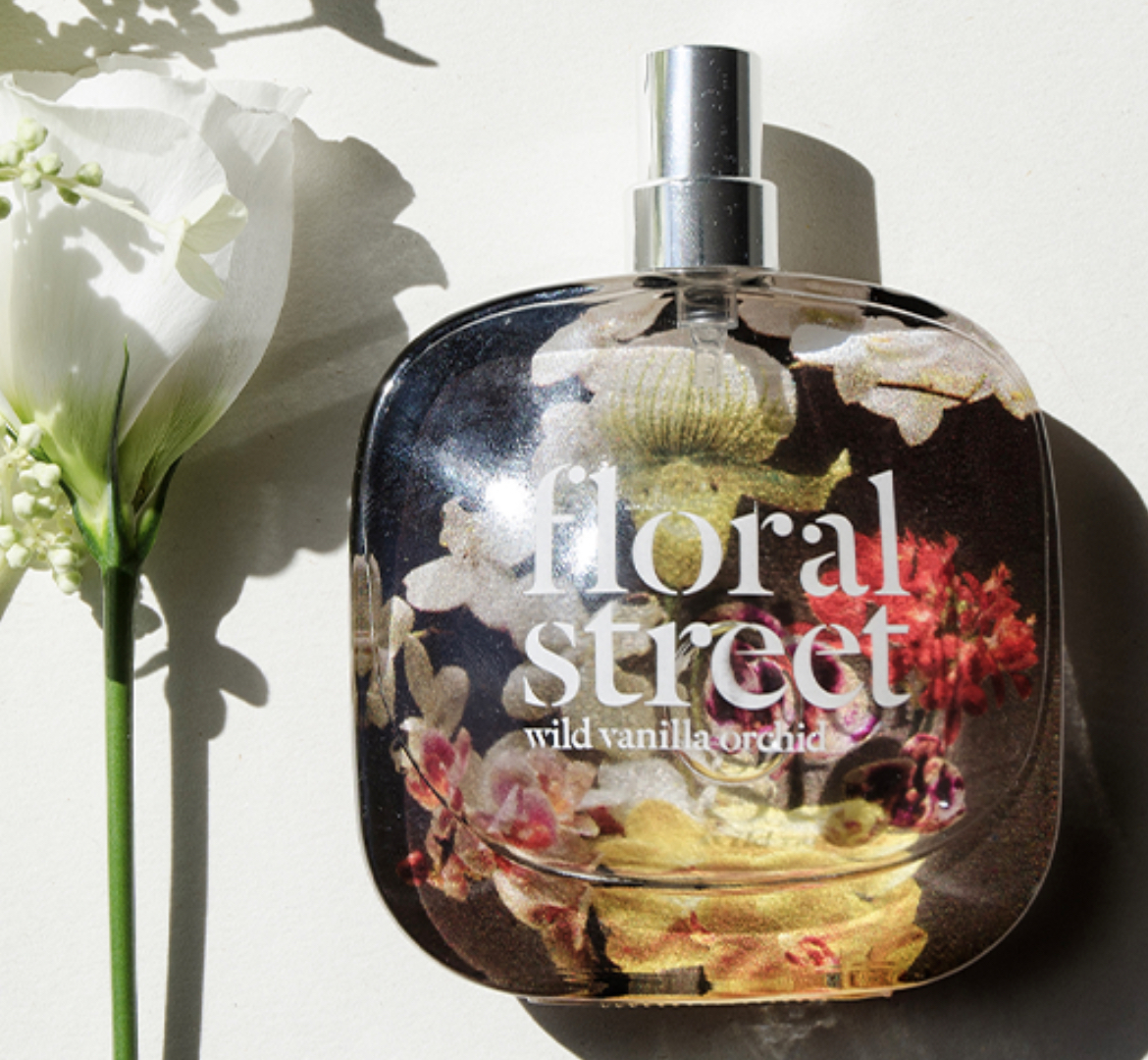 Wild Vanilla Orchid
Wild Vanilla Orchid is a sweet vanilla patchouli fragrance and my second favorite in the Floral Street line (the first being Arizona Bloom which is for the warmer months). It has notes of cassis, citrus and vanilla as the opening, heart notes of bamboo and jasmine and base notes of Sandalwood, patchouli, orchid and vanilla bean.
Notes: Vanilla Bean, Cashmeran, Ambroxan, Cassis, Lemon, Vanilla Blossom, Bamboo, Jasmine
Wonderland Peony
Wonderland Peony is a bit too young and sweet for my taste, but I can see why this perfume appeals to so many women. You've got bright and juice berry notes like Blackcurrant, Pink Berries and Pink Guava and the sweetness of violet combined with peony. The result, a very sweet and girly fruity floral scent. If you enjoy Skylar perfumes you'll probably enjoy Floral Street Wonderland Peony.
Notes: Blackcurrant, Pink Pepper, Sicilian Lemon, Pink Berries, Pink Guava, Violet, Peony Accord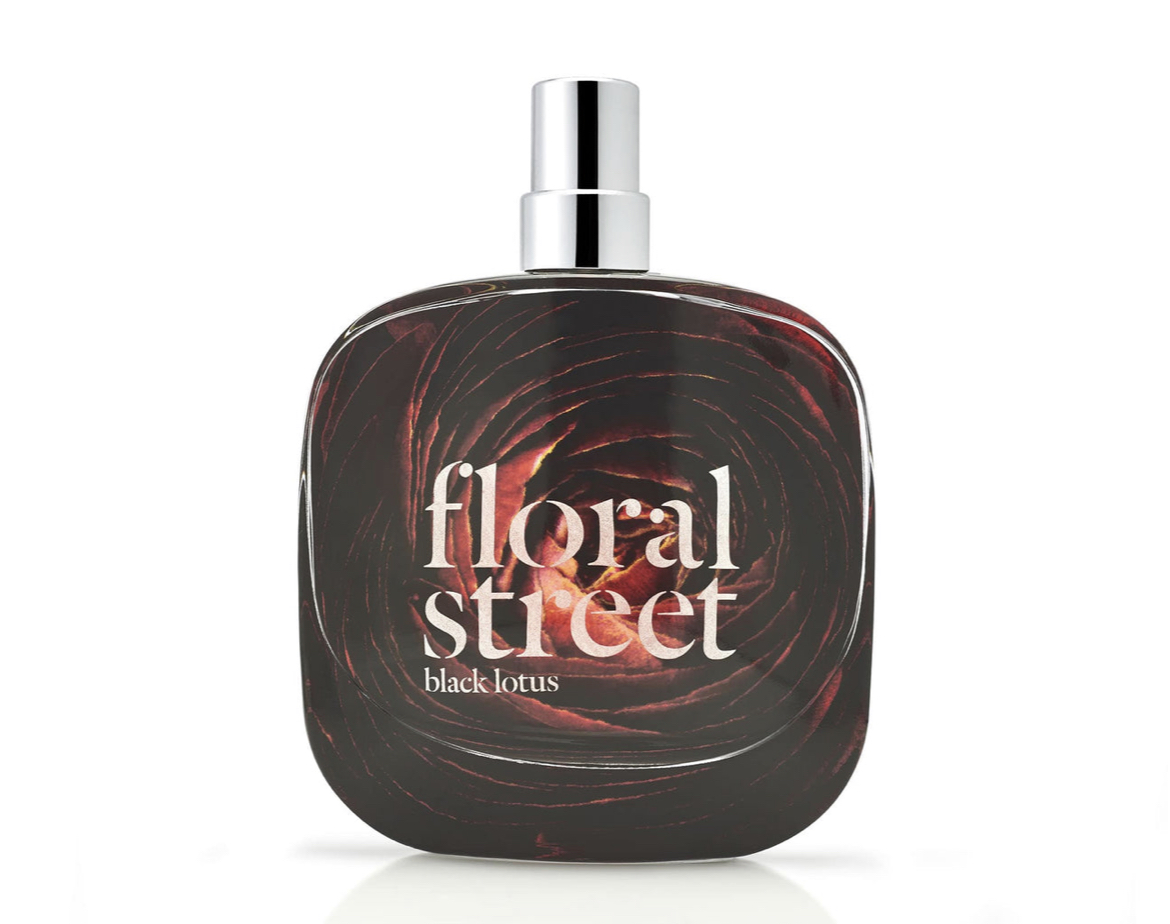 Black Lotus
Black Lotus is a polarizing scent because it's quite dark and leathery. The opening is spicy, juicy and bright with a strong hit of pepper and something berry-like. It dries down to a resinous rose. This is a dark and oriental rose perfume that might lean too masculine for some women and too mature for others. I didn't mind the masculine aspects of this perfume, but I did find it too mature for my taste.
Notes: Jasmine, Saffron, Papyrus, Black Cherry, Red Peppercorn, Saffron, Centifolia Rose, Black Violet Accord,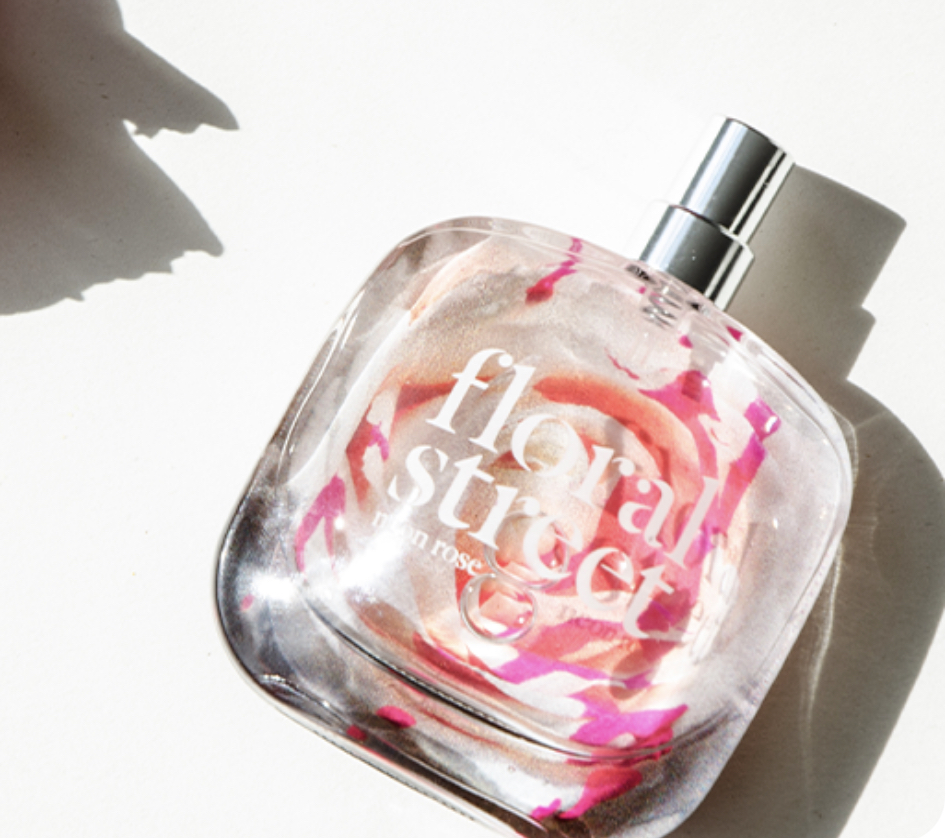 Neon Rose
Neon in the name is a bit misleading as there's loud or obnoxious about Neon Rose. The opening of the perfume is quite soapy and there's still a hint of soapiness in the dry down. Neon Rose is a girly and young fruity floral scent with a warm amber undercurrent. Pleasant perfume but doesn't particularly stand out to me.
Notes: Pear, Galbanum, Bergamot, Cassis Kir, Apple Blossom, Sichuan Pepper, Cyclamen, Juniper Berry, Jasmine
Electric Rhubarb
Electric Rhubarb didn't particularly stand out to me either. I smell fruity white floral with a tinge of spicy. There's a hint of saline but it doesn't remind me of an aquatic perfume.
Notes: English Rhubarb, Australian Sandalwood, Island Gardenia, Frangipani, Jasmine Sambac
Arizona Bloom
Arizona Bloom is a summer perfume and I cannot rave about it enough. If you want a really good, sophisticated island floral scent, it's Arizona Bloom. This is a fresh, clean, creamy and grown floral coconut scent that wears like a second skin.
Notes: Balinese Coconut, Madagascan Black Pepper, Oak Moss, Salted Musks, Jasmine Petals, Fig leaves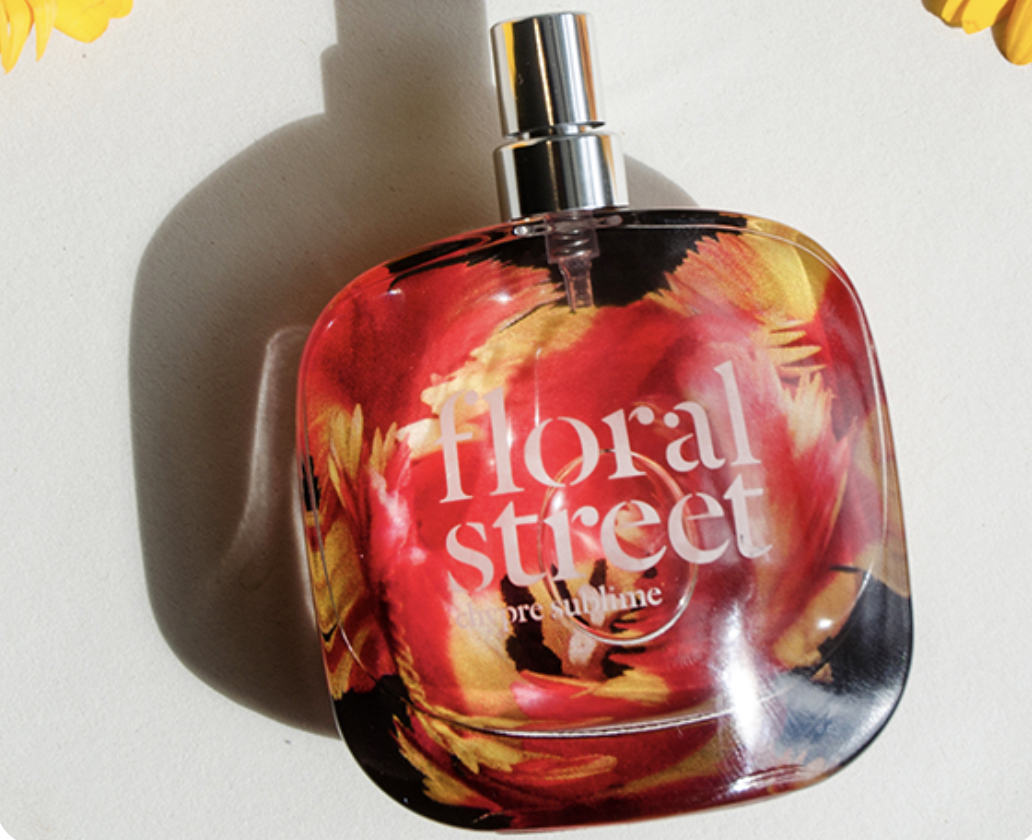 Chypre Sublime
Chypre Sublime is my least favorite Floral Street perfume. Chypres are one of the main perfume categories and are warm and dry scents usually with labdanum and oakmoss notes. Chypre Sublime is much too heady and old-fashioned for me. It reminds me of potpourri.
Notes: Pink Pepper, Wild geranium, Damask Rose Absolute, Midnight Violets, Patchouli, Labdanum, Benzoin, Olibanum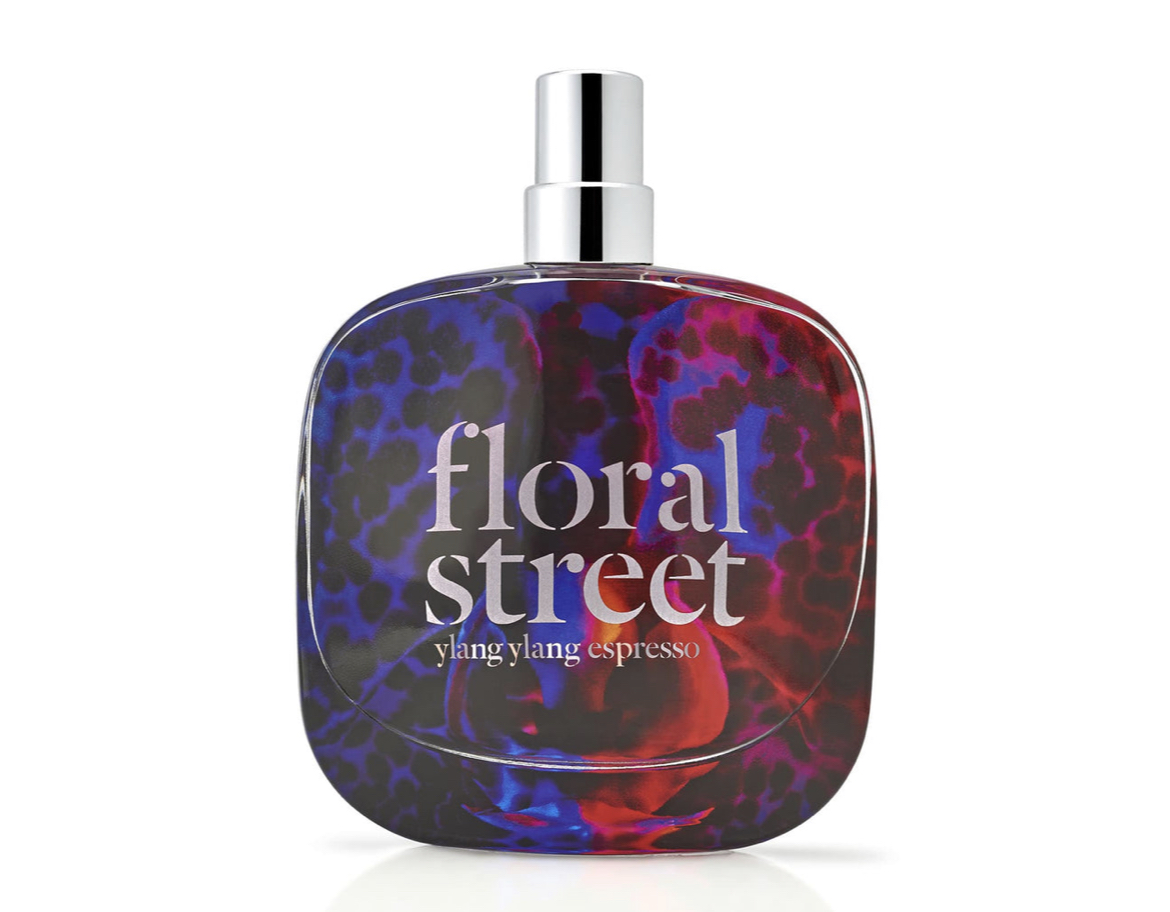 Ylang Ylang Espresso
I don't know whether to like or dislike Floral Street's floral coffee perfume Ylang Ylang Espresso. It's such an odd combination, a cup of coffee on a bed of flowers? I feel like I need to be in a particular mood to have this on me all day and can't see it as an everyday perfume.
Notes: Tangerine, Sichuan Pepper, Fresh Rose, Jasmine, Tiramisu Accord, Patchouli, Ylang