For shiny, healthy hair natural and organic hair oil treatments are an absolute must. The best clean hair oils act as deep treatments to help seal split ends, tame frizz, prevent breakage and grow longer, thicker hair. Everyone from ancient royalty to indigenous tribes have practiced the ritual of hair oiling using the finest ingredients from nature. In today's modern world there's no shortage of clean beauty brands making pre-blended, clinically researched organic hair oils for growth. Hair oils are crucial for shiny, healthy locks, and even help with hair loss and thinning concerns. While hair needs both hydration and moisturization, in this post we're focusing on products that provide intense moisturizing benefits. I've battled damaged, chemically-proceed hair for most of my life, during which I've been making DIY hair oils and using tons of clean hair oil products. I'm sharing the best clean and natural hair oils for dry, frizzy and damaged hair. Softer, healthier and shinier hair awaits.
Hair oils will always work better as deep conditioning treatments when used with STEAM. It allows your hair to actually absorb the oils along with all the vitamins, nutrients and antioxidants. If you don't have an at-home steam cap then try putting in your hair oil during a steamy bath.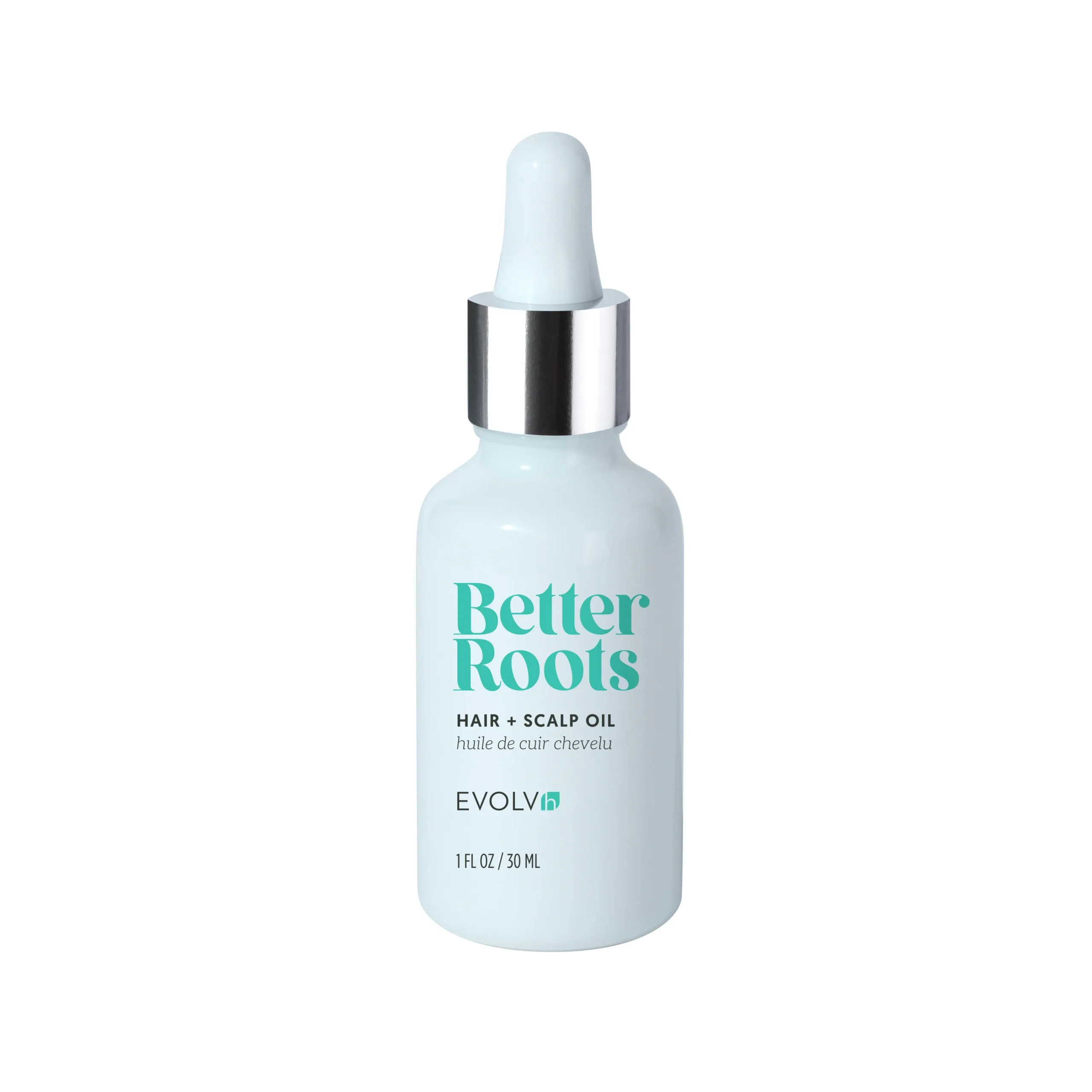 The newest innovation from EVOLVh is the organic hair care brand's first hair oil. EVOLVh's Better Roots Hair + Scalp Oil is both a scalp and hair oil and formulated with ceramides, follicin and a blend of extracts from basil root, bataua fruit, prickly pear, and alpine rose. It's highly research backed to awaken dormant hair follicles and deeply nourish scalp skin with these 6 clinically proven clean actives. You can apply Better Roots Hair + Scalp Oil every day to just your scalp or also your hair lengths.
Follicin, ceramides, basil root, bataua fruit, prickly pear, and alpine rose
$38
SAVE: Discount code OBLsaves 15% at EVOLVh
Strengthening, detangling, anti-hair fall oil serum
Follicusan™: a milk-based bioactive, containing active signaling molecules, which clinical studies have proven to stimulate the appearance of dermal papilla cells on the scalp
Capixyl™: a peptide (acetyl tetrapeptide-3) that is combined with a plant-based red clover extract
Beracare ARS Hair Serum™: a natural complex packed with properties that promote the look of hair follicle revitalization and hydration of the scalp
Redensyl™: targets the root causes of unhealthy hair
$89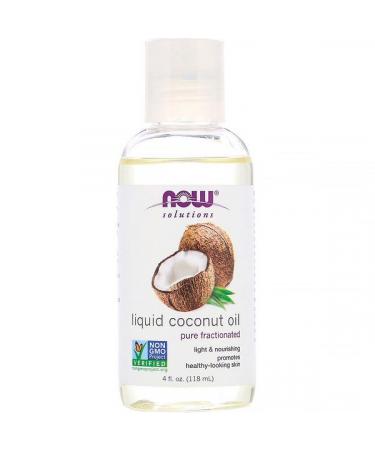 If you're in need of a simple coconut oil hair treatment, then always choose fractionated coconut oil. Fractionated coconut oil is going to be absorbed by your hair much better than regular coconut oil. NOW makes a highly affordable liquid fractionated coconut oil that can be customized for you to make your own DIY coconut oil mask at home.
The silicone-free and lightweight Briogeo Strengthening Treatment oil is densely packed with hair essential ingredients and a clinically-proven repair technology that works to repair damage and seal split ends. It's 97% naturally derived and made with macadamia nut oil, rose flower oil, seaweed, Hydrolyzed Hyaluronic Acid, ceramides, Strawberry Seed oil and more.
Silicone free
97% naturally derived
Macadamia nut oil, rose flower oil, seaweed, Hydrolyzed Hyaluronic Acid, ceramides, Strawberry Seed oil
$30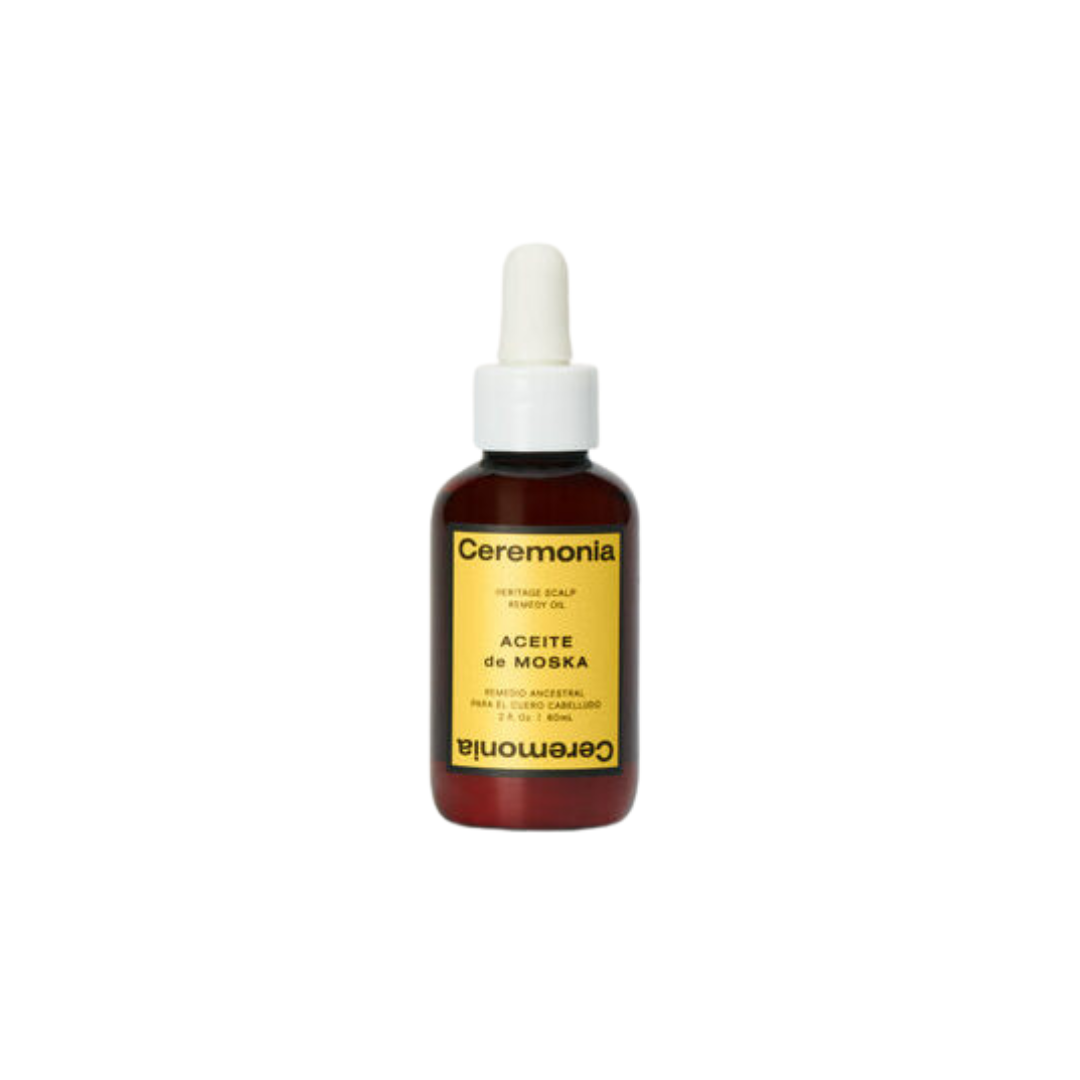 Cernonia is a new clean hair care brand Ceremonia rooted in Latinx traditions. Featuring Aceite de Moska derived from the Dominican Republic, the award-winning Ceremonia Aceite de Moska is a scalp remedy oil treatment that promotes both scalp and hair wellness. If you find that your hair lacks luster and product buildup could be the cause, Ceremonia's heritage oil helps prevent buildup from products as well as excess sebum.
For dry and congested scalps
Latin American heritage product with Aceite de Moska from the Dominican Republic
Brazilian Pataua oil, Babassu seed oil, maracujá oil, Acai oil, castor oil, rice bran extract and more
$25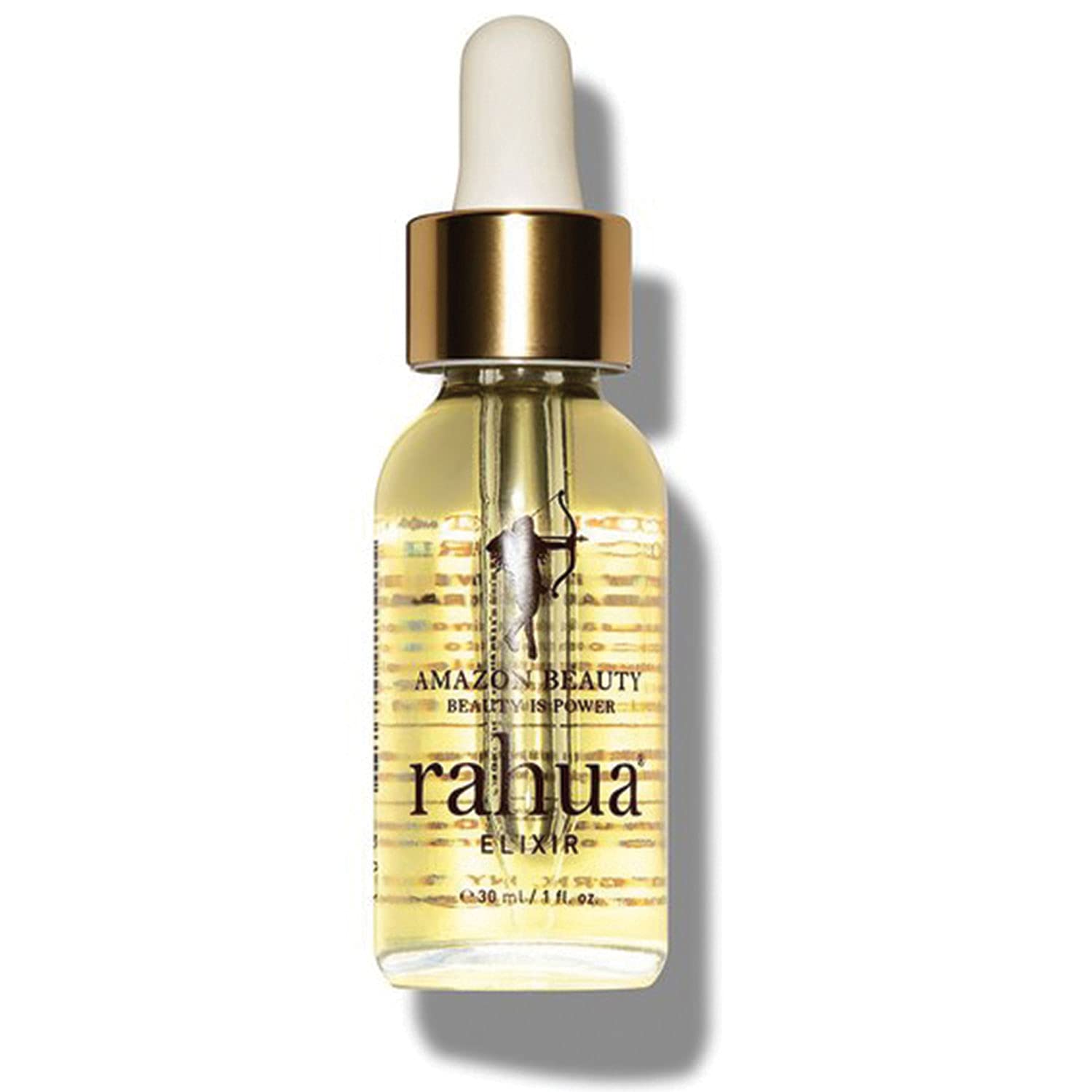 Rahua Elixir is a clean beauty cult favorite made 100% of pure handmade Rahua oil. It's a  luxurious, concentrated hair and scalp treatment harnessing the power of sustainably harvested Rahua oil from the Amazon rainforest. Rahua oil revitalizes and strengthens weak, damaged strands, leaving hair healthy thanks to it's active antioxidants, antibacterials, and microcirculatory properties. Rahua oil's super-fine molecules push color pigmentation deep into the hair shaft, extending your color. It has a grounding, woodsy natural scent from Palo Santo oil.
100% handmade Rahua oil
Intense scalp and hair treatment
$176

Budget friendly hair oil blend of 9 USDA Certified Organic ingredients
Repairs damaged hair, Smooths split ends and strengthens the hair cuticle
Protects hair from heat, chemicals, and UV damage
Can use as a hair oil treatment or daily leave-in
Organic Jojoba Oil, Organic Sunflower Oil, Organic Argan Oil, Organic Baobab Oil, Organic Orange Oil, Organic Bergamot Oil, Organic Sandalwood Oil, Organic Ylang Ylang Oil, and Sunflower Vitamin E
$19.99 for 2oz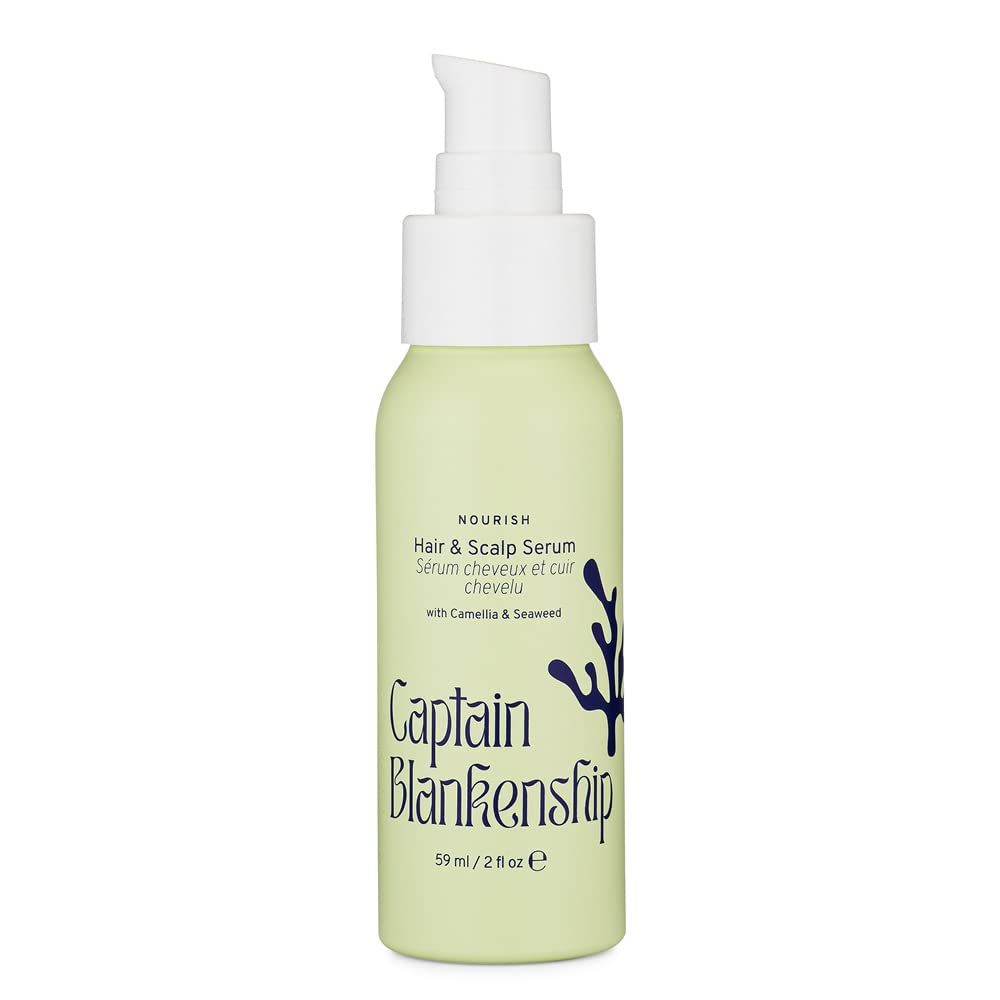 Formerly Captain Blankenship's cult favorite Mermaid Hair Oil, the Nourish Scalp and Hair Serum is made with nourishing organic plant oils like Camellia Seed Oil, Argan Oil, Jojoba Oil and Fir Needle Oil. Along with a blend of essential oils, the ingredients work together to restore damaged and dry hair and to promote a healthy scalp.
Oils of Argan, Camellia, Cedarwood, Fir, Jojoba, Sunflower
Uplifting herbal scent
$48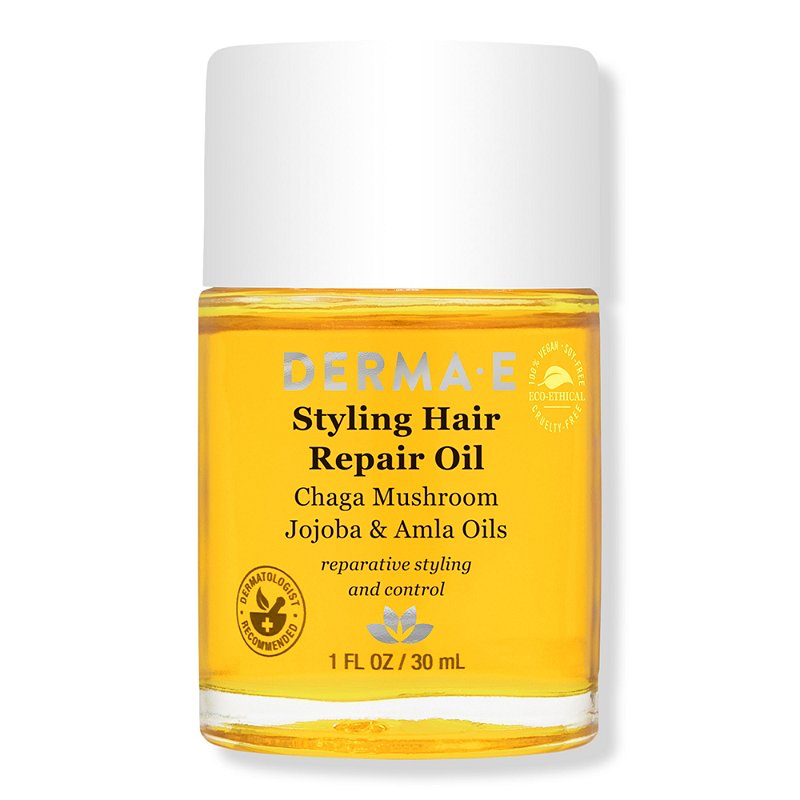 For an oil that's great for hair styling or if you find most hair oils weight your hair down, try Derma E's affordable Styling Hair Repair Oil. It's a clean, highly concentrated, weightless bonding oil strengthens, and boosts shine while repairing strands.
Ayurveda and adaptogenic ingredients like Amla, Chaga Mushroom, Coconut and Mongongo Oils
Light oil great for styling and doesn't wear hair down
$11.95

If you're in the market for a castor oil, I recommend not just any castor oil, but the SheaMoisture Jamaican Black Castor Oil. Castor oil is very thick and this Jamaican one is a black shade. Castor oil is widely used for hair growth, lash growth and even brow growth. It helps strengthen strands, promote hair growth, and nourish dry scalp.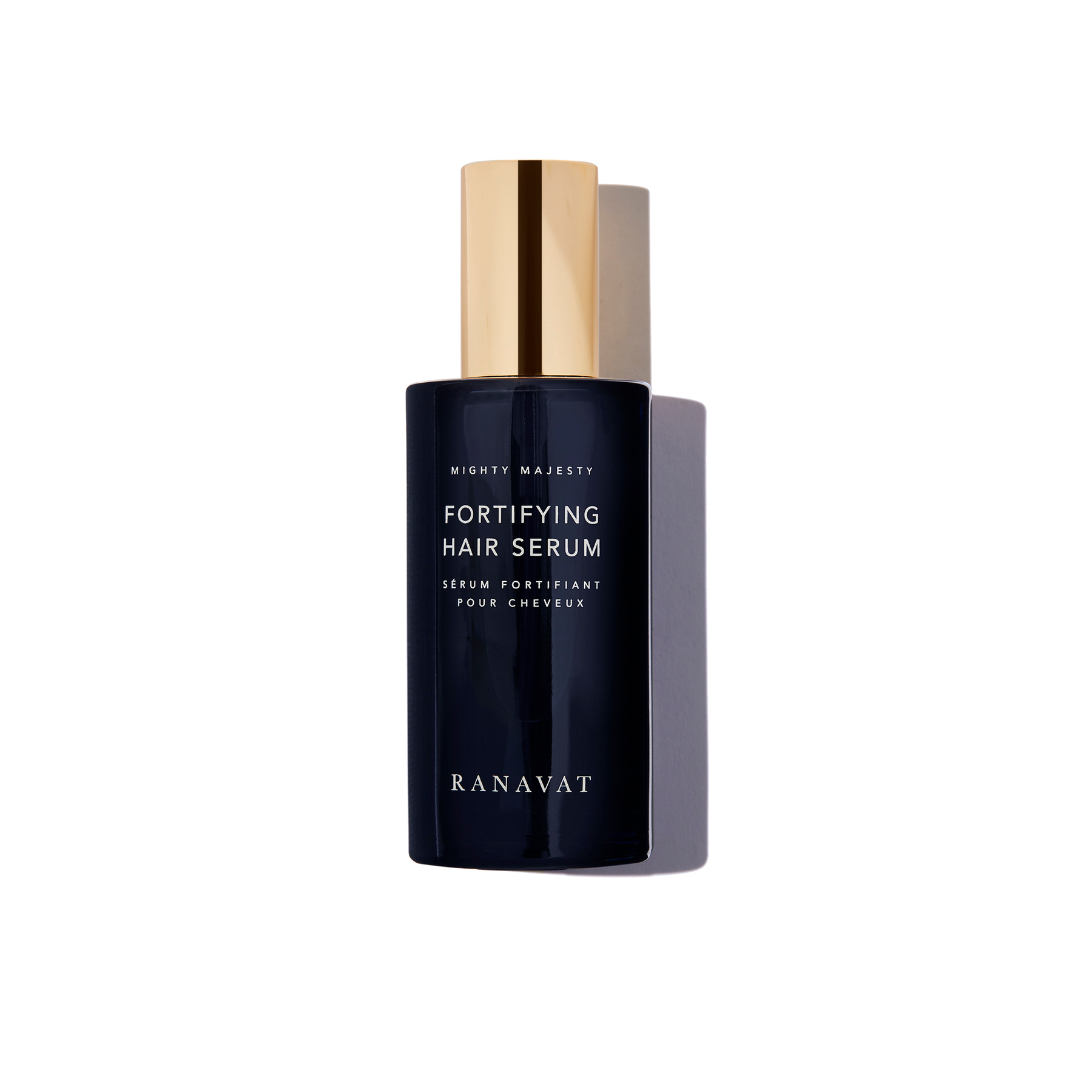 Luxury Ayurveda based clean beauty brand Ranavat's Fortifying Hair Serum helps to manage breakage, nourish the scalp, and protect against heat damage to leave hair stronger and softer. The formula is simply three organic ingredients: Sunflower oil, Jasmine Oil and Amla extract.

Properietary blend of organic Sunflower oil, Jasmine Oil and Amla extract
Floral Jasmine scent
$70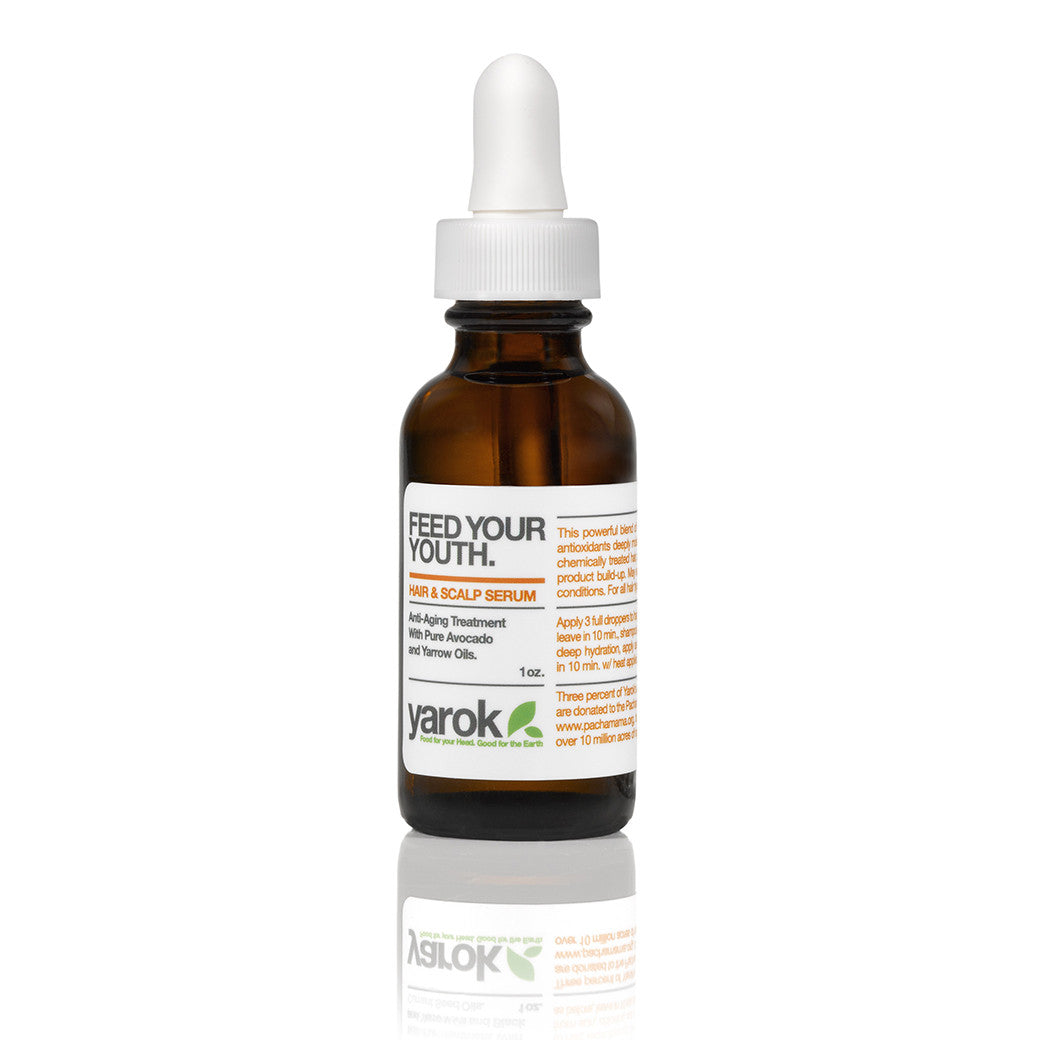 Yarok Feed Your Youth scalp and hair Serum is an anti-aging hair oil featuring Apricot Kernel oil, avocado oil, yarrow oil and other essential oils. It's packed with vitamins, minerals and anti-oxidants to help with itchy scalp, dandruff, and hair growth.
Apricot Kernel oil, avocado oil, yarrow oil
Longevity promoting hair oil
$32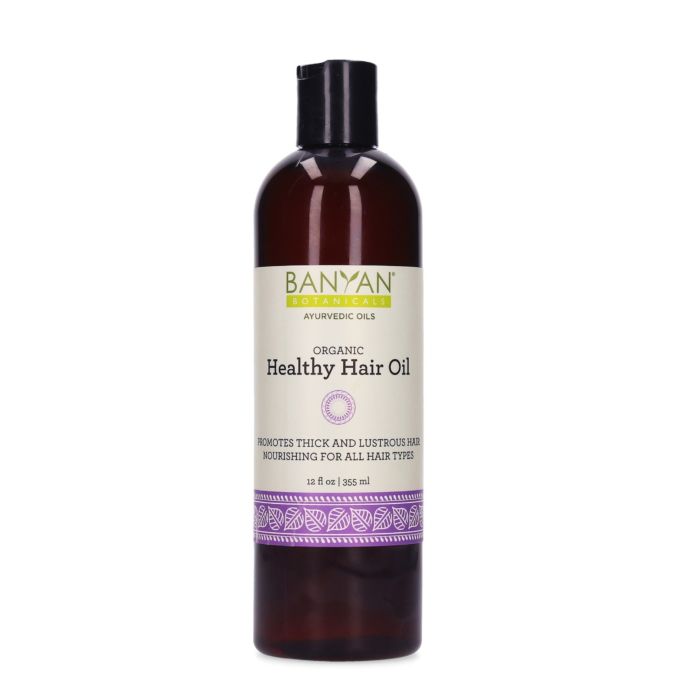 For budget friendly Ayurveda-focused hair oils, check out Banyan Botanicals. B Corp certified and operating for the last 25 years, Banyan Botanicals uses Ayurveda herbs that are organically grown, sustainably sourced, and fairly traded. Their organic Healthy Hair Oil harnesses the power of Certified Organic Amla, Bhringaraj, Hibiscus and Rose in a Sesame and Coconut Oil base. This is a thick oil meant to be used as a deep conditioning treatment for hair rejuvenation, growth and overall hair health.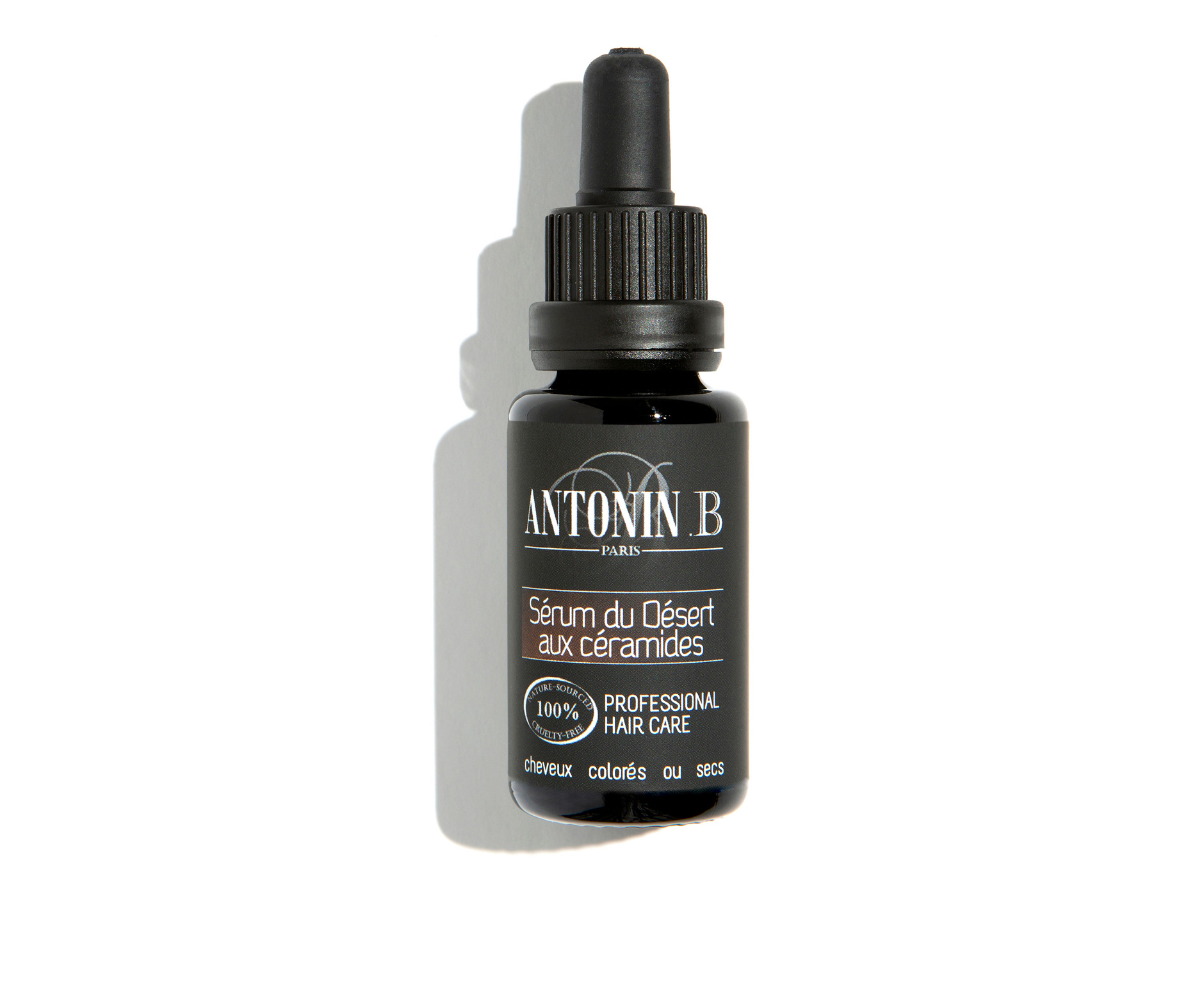 Created by a Parisian model and hairdresser, Beauty Shortlist Awards-winning Antonin B Désert Ceramides Hair oil is a lightweight blend of over a dozen plant oils and extracts. Ideal for dry, color treated or chemically processed hair, Desert Ceramides Hair Serum contains wheat-sourced ceramides that penetrate the hair shaft in order to fill in the holes left by chemical processing and heat styling. It also contains Desert date, kukui and hazelnut full of vitamins, essential fatty acids and antioxidants to build up your hair's resilience.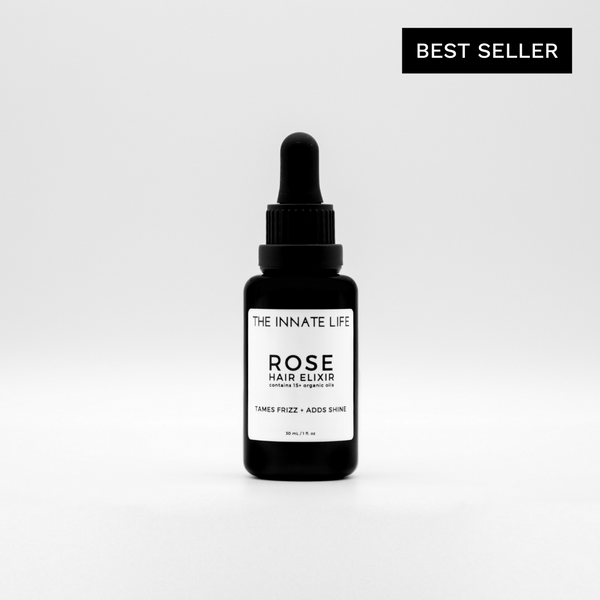 Canadian brand Innate Life is a clean and organic hair care brand creating hair and scalp wellness products. Their 95% organic Rose Hair Elixir is made of 15 organic oils to nourish split ends, tame frizzy hair, repair damaged hair and add shine. It contains Macadamia Nut Oil, Camellia Seed Oil, Evening Primrose Oil, Argan, Rosehip, Jojoba, Seabuckthorn along with Black Cumin Seed Oil and Rose Otto essential oil. Plus, the entire line is affordable and budget friendly.