Viori Shampoo Bar Review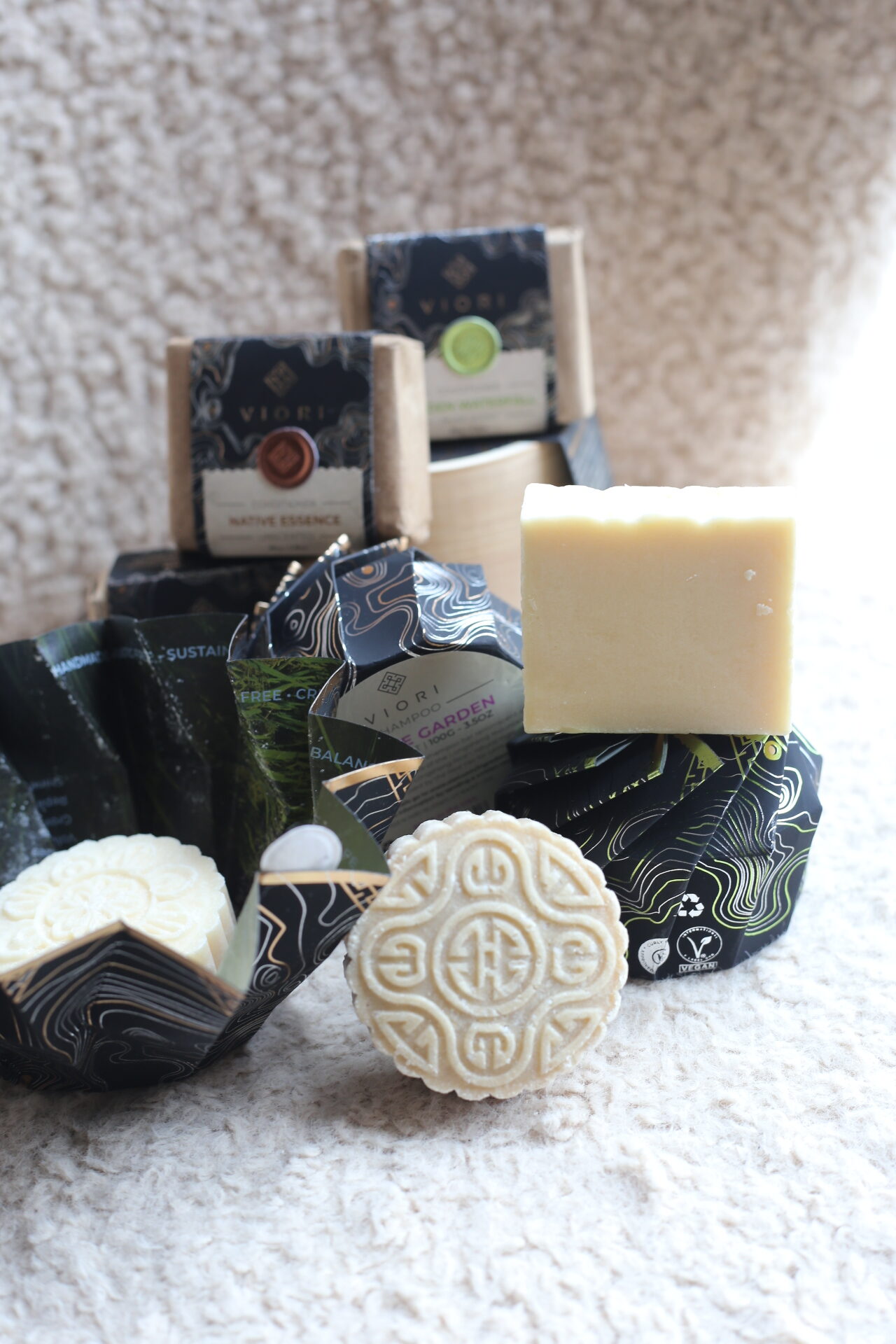 Viori shampoo bars use an ancient beauty secret given to them by the Red Yao women, Longsheng rice. Seriously, what doesn't rice do? It's amazing for skin, so it only makes sense rice would also be the key to healthy hair. Viori has proven so popular they're sold at Sephora and offer a wide range of shampoo bars, conditioner bars, body bars and more. I'm sharing my experience with the Viori bars and highlighting what Viori is doing to uplift the Red Yao community.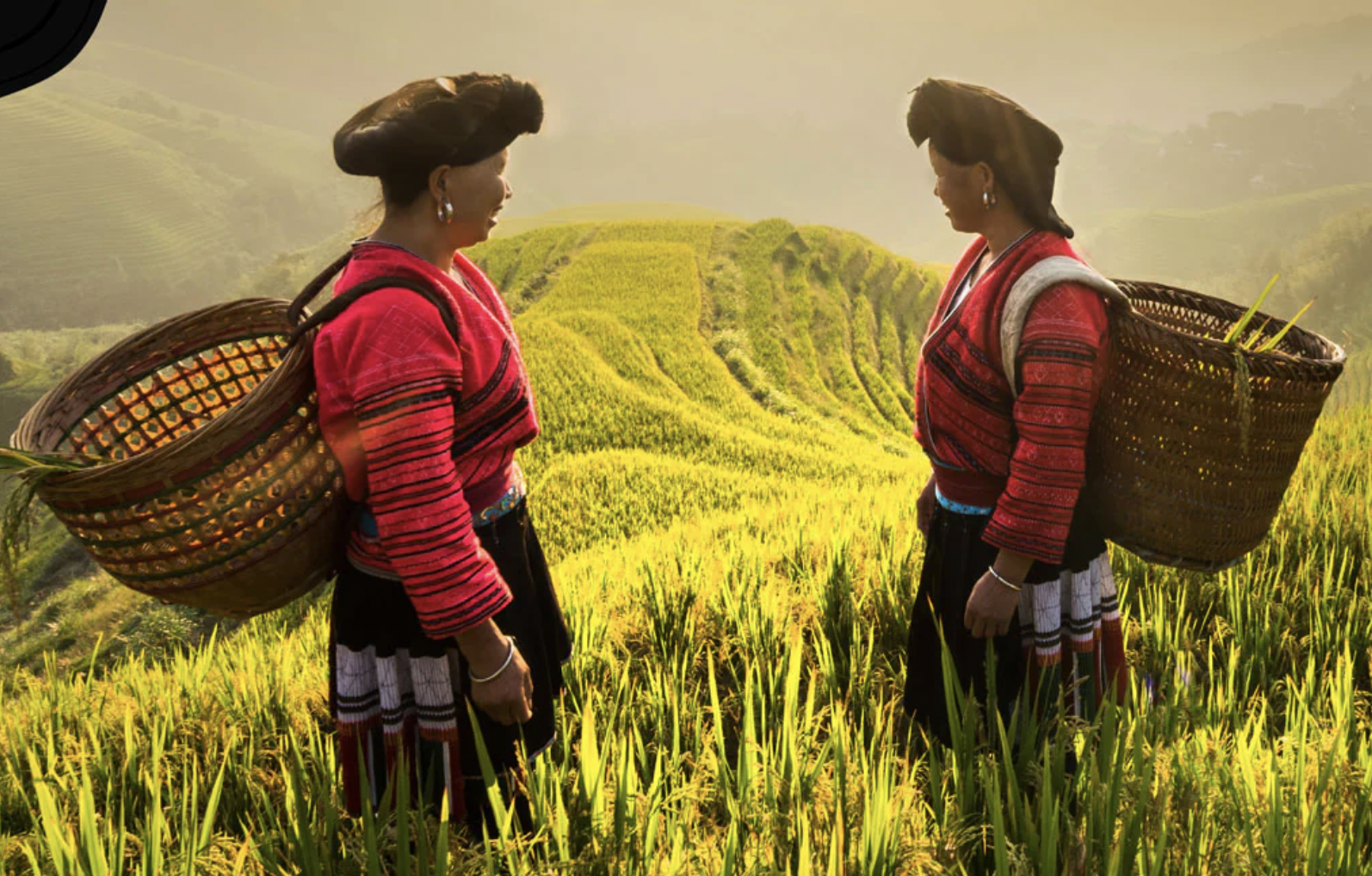 This post is kindly sponsored by Viori – all thoughts are my own.
About the Red Yao Women
The Yao are a Chinese ethnic group living mainly in the proxies of Hunan, Guangdong, Guangxi, Guizhou and Yunnan with 60% living in Guangxi. The Red Yao women live in a village nestled amid the Longji Rice Terraces, a mountainous and remote area that was nearly unreachable for the most part of history. Hair is the most prized possession and holds deep cultural significance. The tradition of growing hair has been passed down for generations from mother to daughter. Yao women wash their hair in the river water everyday and every few days use a special blend of fermented rice water boiled with pomelo skins and tea plant seed oil.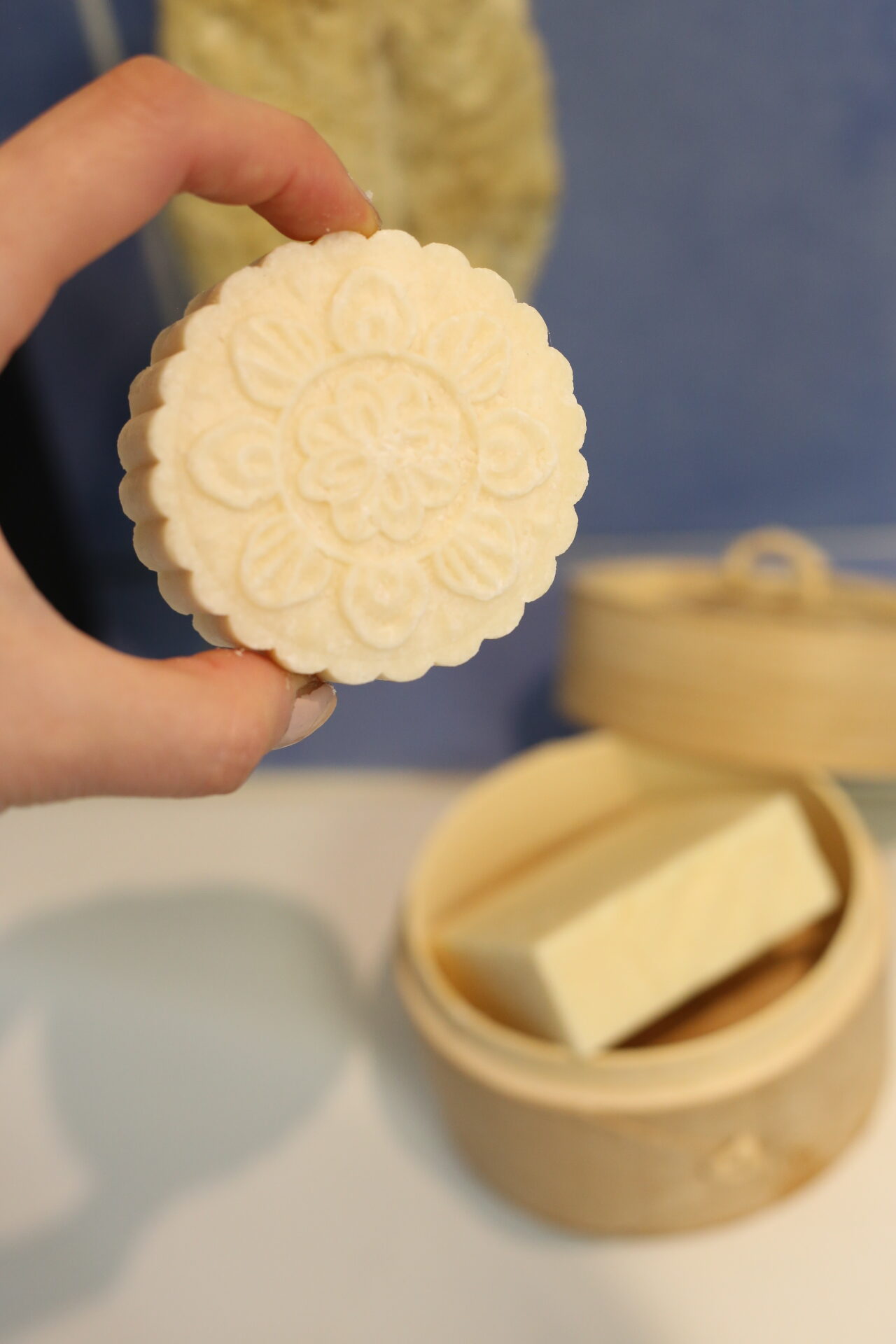 Viori X Red Yao
The Red Yao women are clearly the heart, soul and reason of the brand, and their faces and identity are used for all of Viori's marketing. This leaves potential customers wondering how much the Red Yao women are actually benefiting from this partnership. Viori ultimately leaves that decision up to each customer while being as transparent as possible.
Viori discloses how much they've spent on their social impact initiatives for the Red Yao women on their website:
Year 2021 = $100,000
Year 2022 = $150,000
*Year 2023 Planned = $200,000
The company shares their projects, monthly visits to the Red Yao women, how the money is used, and the impact these funds create in their blog.
There's a lot of concern over whether the individuals they use for their marketing images are being compensated fairly. Here's how they address it:
Any marketing content we've posted has been done through the consent of the person in question and with appropriate compensation given. Moreover, during our monthly visits to the village we also share relevant posts with them and sometimes even go over the comments. This often creates fun conversations and lots of laughter as they are thrilled to have outsiders know more about them. Important to understand is that we aren't engaged in a one-time transactional relationship with the villagers (ie model & agency type of relationship), but more of one which resembles one big family. This distinction matters as it means we are expected to treat each other as family which is a much deeper commitment than simply paying someone for a photo you took (see previous question).

Longsheng Rice: The Hero Ingredient
Let's dive deeper into Viori's hero ingredient, Longsheng Rice. The Red Yao farming method is a sustainable, organic, and natural form of agriculture that does not require the use of synthetic fertilizers or pesticides. It not only improves the quality of the soil and crops, but also helps to keep the crops healthy and free from pests and diseases. Thanks to the rich and fertile soil, the crops are able to thrive.

Red Yao women maintain their Guinness World Record locks using a simple traditional method of washing it in the river and making a special shampoo from Longsheng Rice. Each family has their own recipe, but the formula always uses tribe-grown Longsheng Rice.
Longsheng Rice Water is rich with nutrients,  including vitamins B and C, minerals like potassium, and amino acids. In the Red Yao tradition, it is thought to help with hair growth and improve hair shine.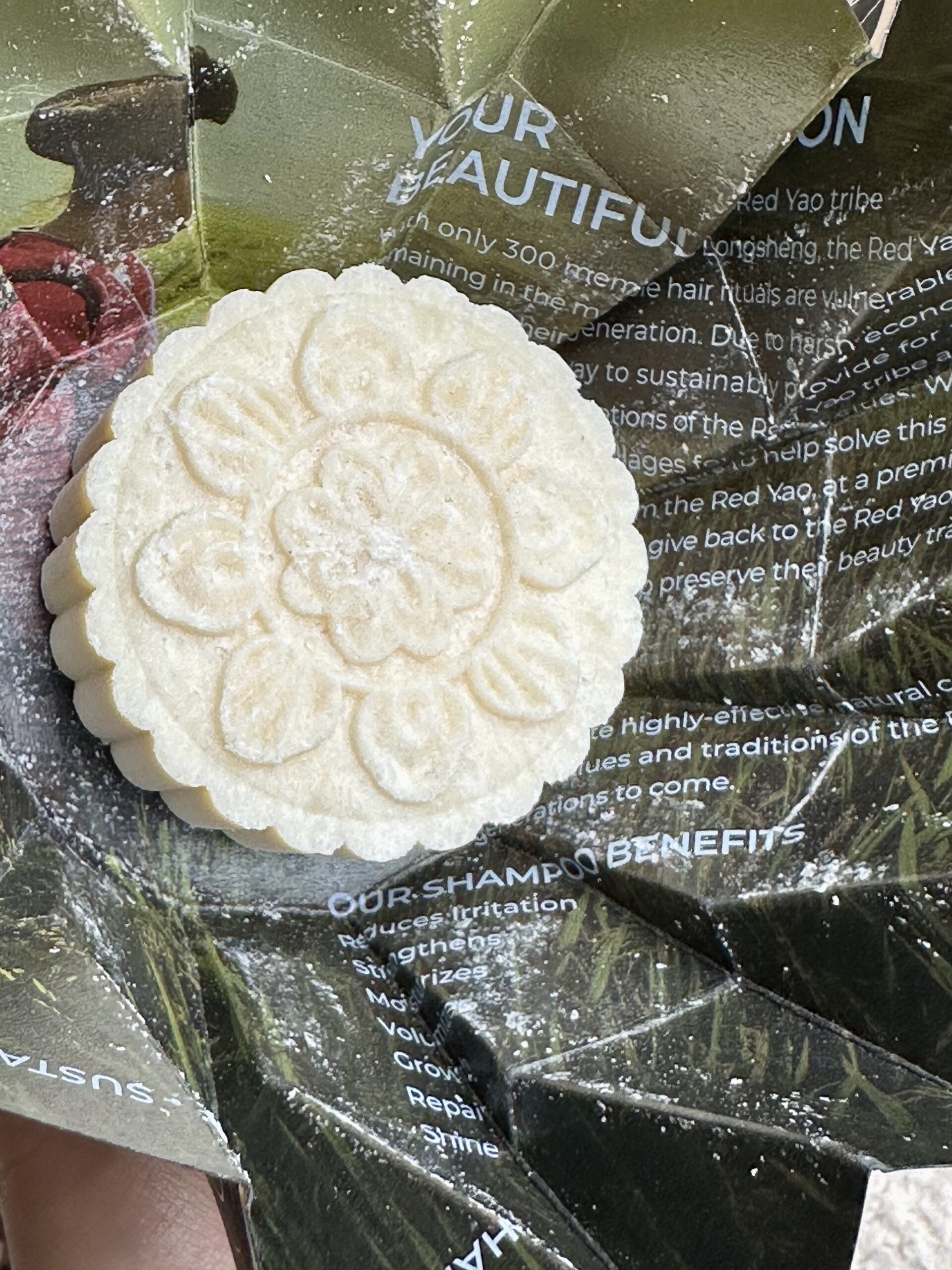 Shampoo bars are becoming increasingly popular because of how eco-friendly and effective they are. For someone like me who often goes on budget weekend flights with a carry-on allowance only, they're also hugely convenient since they don't count as a liquid. Shampoo bars are concentrated solid forms of shampoo, think liquid shampoo without the water. With water from your shower, they activate and lather to act just like any other shampoo. Instead of paying for water, you're paying for only the necessary and active ingredients – and they last forever!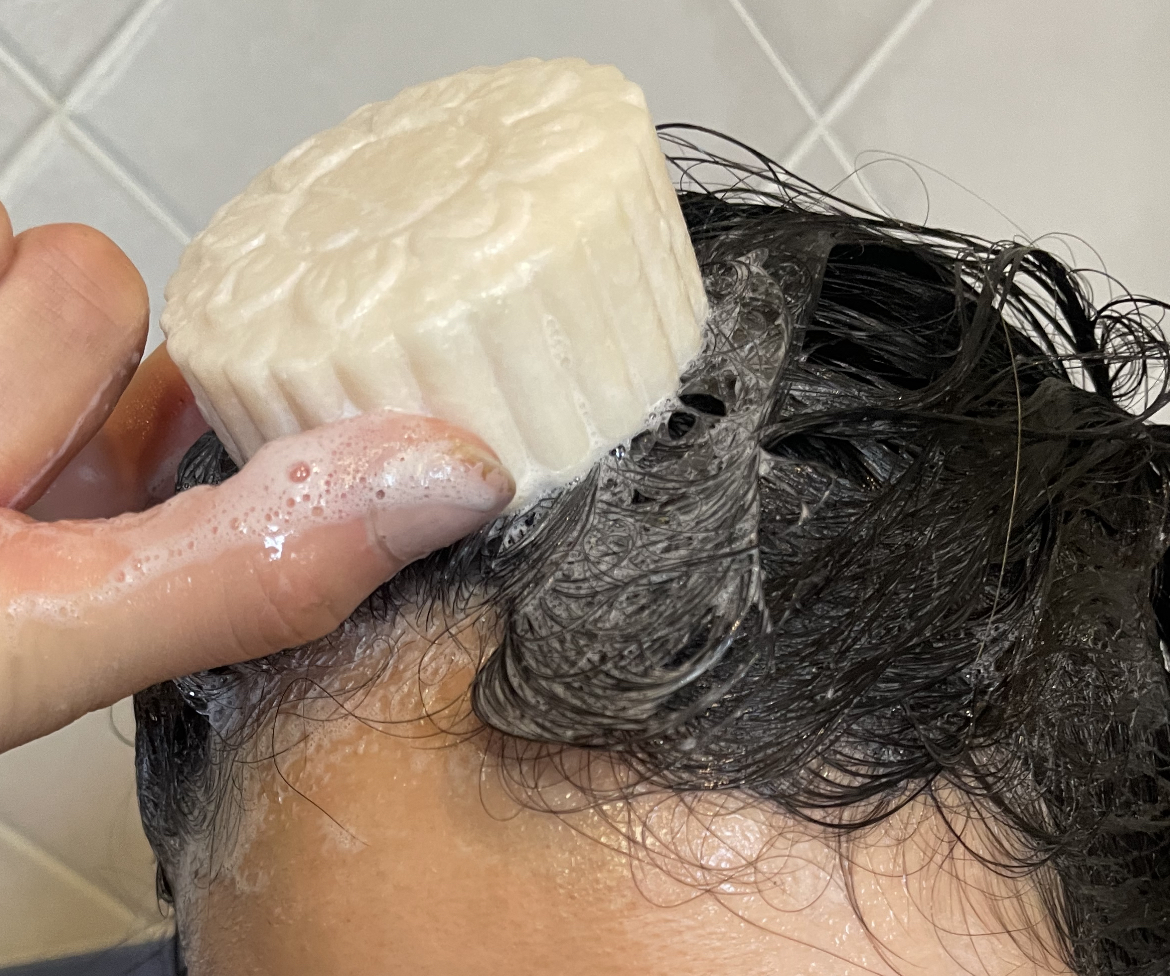 The Viori bars come in beautiful cutout paper packaging and four lush scents. They feel a bit grittier in texture but lather well. I like to take the bar and massage it directly into my scalp. It's just easier than lathering in my hands then applying the lather onto my hair.
The Citrus Yao bar is great if you have oily roots like me. I find that my roots, which always tend to get oily a day or 2 after shampooing, remained normal for much longer.
The formulation is simple with cleansing agents, Longsheng Rice Water, Shea Butter, Rice Bran Oil and Vitamin B & E, along with some other ingredients.
The Citrus Yao scent is natural with essential oils of grapefruit, orange, lemon, mandarin, peach, and vanilla and smells uplifting without overpowering the senses.
Ingredients: Sodium Cocoyl Isethionate, Behentrimonium Methosulfate, Longsheng Rice Water, Cocoa Butter, Cetyl Alcohol, Shea Butter, Stearic Acid, Rice Bran Oil, Hydrolyzed Rice Protein, Vitamin B8, Vitamin B5, Bamboo Extract, Broccoli Seed Oil, Vegetable Glycerin, Sodium Lactate, Aloe Vera, Vitamin E Acetate, Jojoba Oil, *Fragrance
*This fragrance oil is infused with natural essential oils, including grapefruit, orange, lemon, mandarin, peach, and vanilla.
There are two shampoo bars for normal to dry hair (Terrace Garden and Native Essence) and one for all hair types (Hidden Waterfall). Native Essence is unscented while Terrace Garden is floral and Hidden Waterfall musky.
These leave my hair not only clean, but also with weightless bounce. I feel like they also help alleviate any dandruff and irritation issues as I like to go as long as possible between washes.
Tip, if you love the mooncake designs then use the bar from the bottom side instead of the top!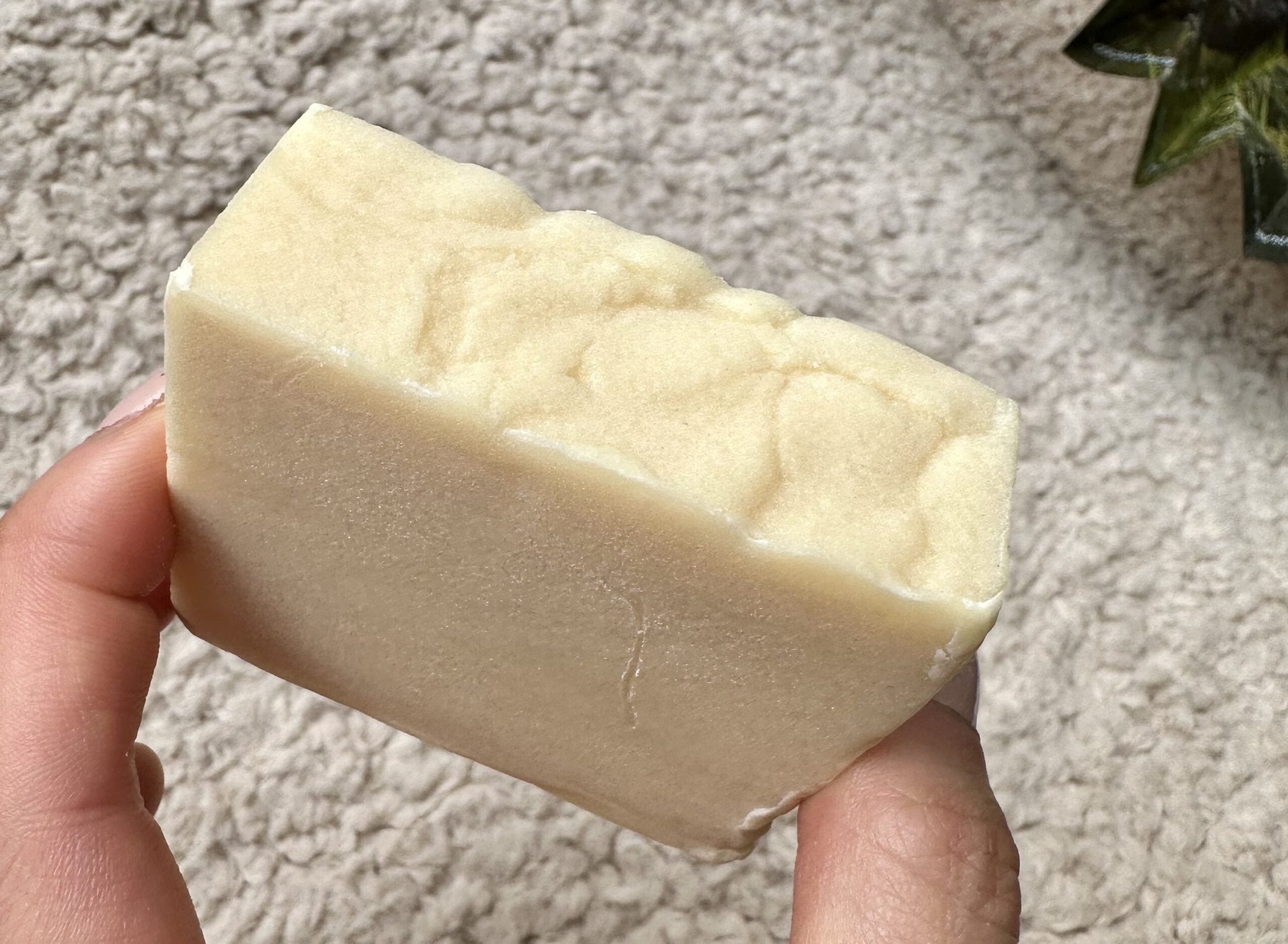 The Conditioner bar is quite soft and buttery compared to other conditioner bars I've used and this comes with its own pros and cons.
The issue with conditioner bars is the difficulty in transferring product to hair. They tend to be very dense, and even with hot shower water, take a lot of effort to get onto the hair strands.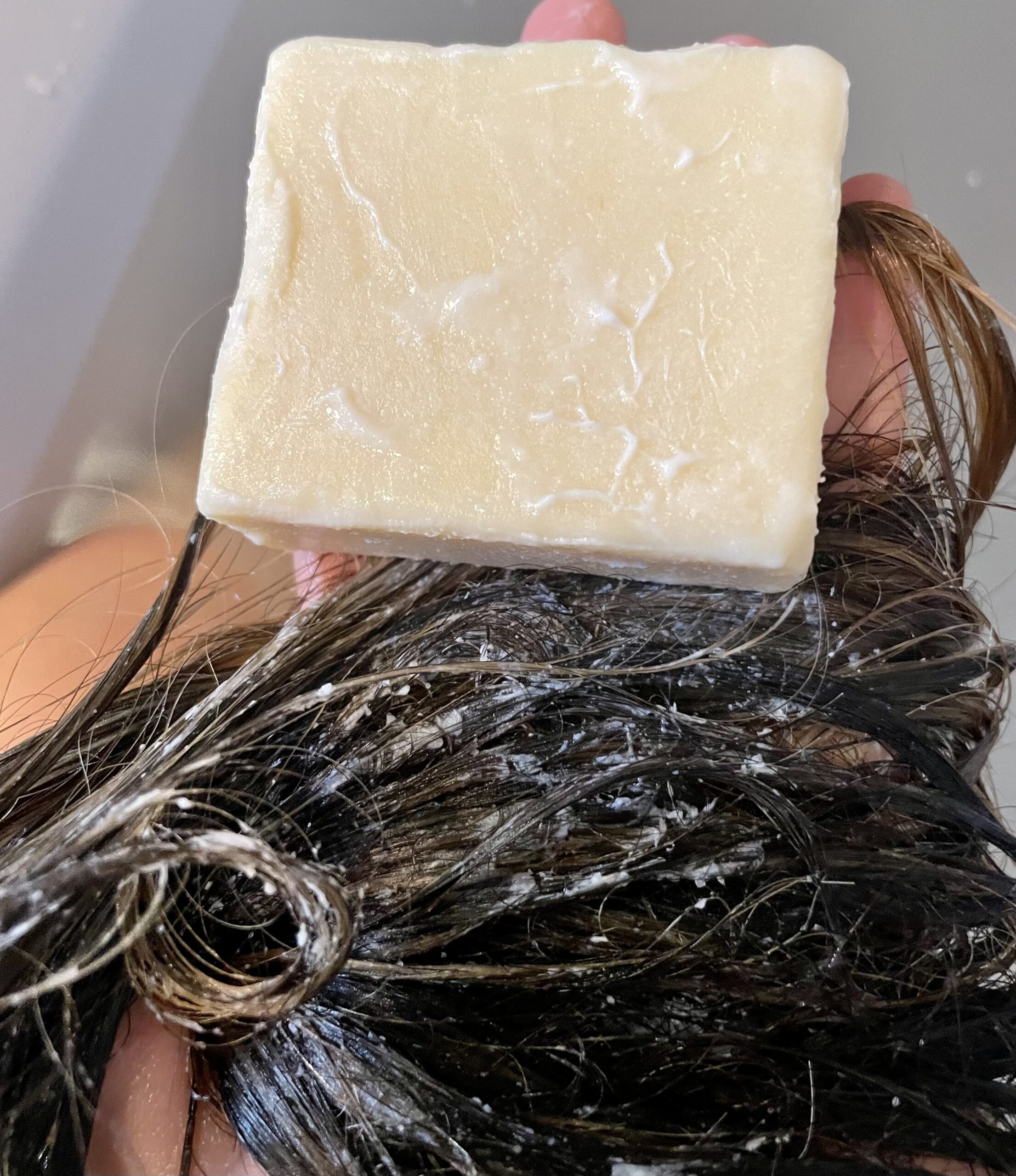 The Viori conditioner bars are crazier and softer and easily transfer onto my hair as you can tell from the shot above.
The downside to this is that as you go through the bar and use it up, it tends to break so you have two smaller bar pieces left. Not a huge inconvenience, but just something to be aware of.
I like to rub the bar directly against my hair, but you can also soften some of the product into your hands and then apply to strands. Some people soften their conditioner bar in a pot of boiling water before using, which seems like a lot of effort to me but I guess works best for some.
Conditioner bars are still not my fave eco-friendly product, but I'm slowly warming up to them. I have very long hair, so I couldn't ever rely on bars alone and need plenty of masks, but if you have short hair this would probably be a much easier experience for you than it is for me.
Ingredients: Cetyl Alcohol, Behentrimonium Methosulfate, Theobroma Cacao Seed Butter, Butyrospermum Parkii Butter, Oryza Sativa (Longsheng Rice) Water, Stearic Acid, Bambusa Arundinacea Stem Extract, Brassica Oleracea Italica Seed Oil, Calcium Pantothenate, Inositol, Oryza Sativa Bran Oil, Water/Aqua/Eau, Lavandula Angustifolia Oil, Fragrance/Parfum, Rosa Canina Fruit Oil, Hydrolyzed Vegetable Protein, Aloe Barbadensis Leaf Juice, Tocopheryl Acetate, Simmondsia Chinensis Seed Wax, Oryza Sativa Flour, Lactobacillus/Radish Root Ferment Filtrate.
Affiliate discount code OBL saves 10% sitewide.