Founded in 2009 Annmarie Skincare is one of the OG organic skincare brands creating pure and wildcrafted skincare since before clean beauty was ever a term. They're also an incredible resource for all things natural beauty and holistic living if you peruse their blog. Annmarie is focused on wildcrafted ingredients, meaning they're hand picked in the wild where they grow naturally and have not undergone commercial farming methods. I first used Annmarie products almost a decade ago and at various points in time since then (bummed they discontinued their essential oil blends!). I appreciate that they haven't entered any major retailers and have remained a high quality operation after all these years. Read on for my Annmarie skincare review. (Save 25% with code SAVE25 on $50 orders for Black Friday.)
Annmarie Handcrafted Skincare Process
Step 1: Select
Annmarie carefully selects organic and wildcrafted ingredients—including herbs and plant extracts. They carefully audit their sources to ensure that they continue to meet Annmarie's standards of purity and sustainability.
Step 2: Infuse
The selected herbs are then infused into aloe vera and into skin nutritive oils for up to 30 days at low heat (never over 95°). These infusions are used as the vibrant base for all Annmarie products.
Step 3: Craft
Then natural plant extracts, high antioxidant plant and seed oils, skin supporting nutrients and aromatherapy are added to create active and effective natural products. Finally, the products are packaged using Miron glass and sustainable materials.
Are Annmarie Products Vegan?
The Annmarie line is mostly vegan EXCEPT for the following products: Illuminating Pearl Mask, Coconut Honey Mask, Anti-Aging Eye Cream, Sun Love, & Antioxidant Lip Balm.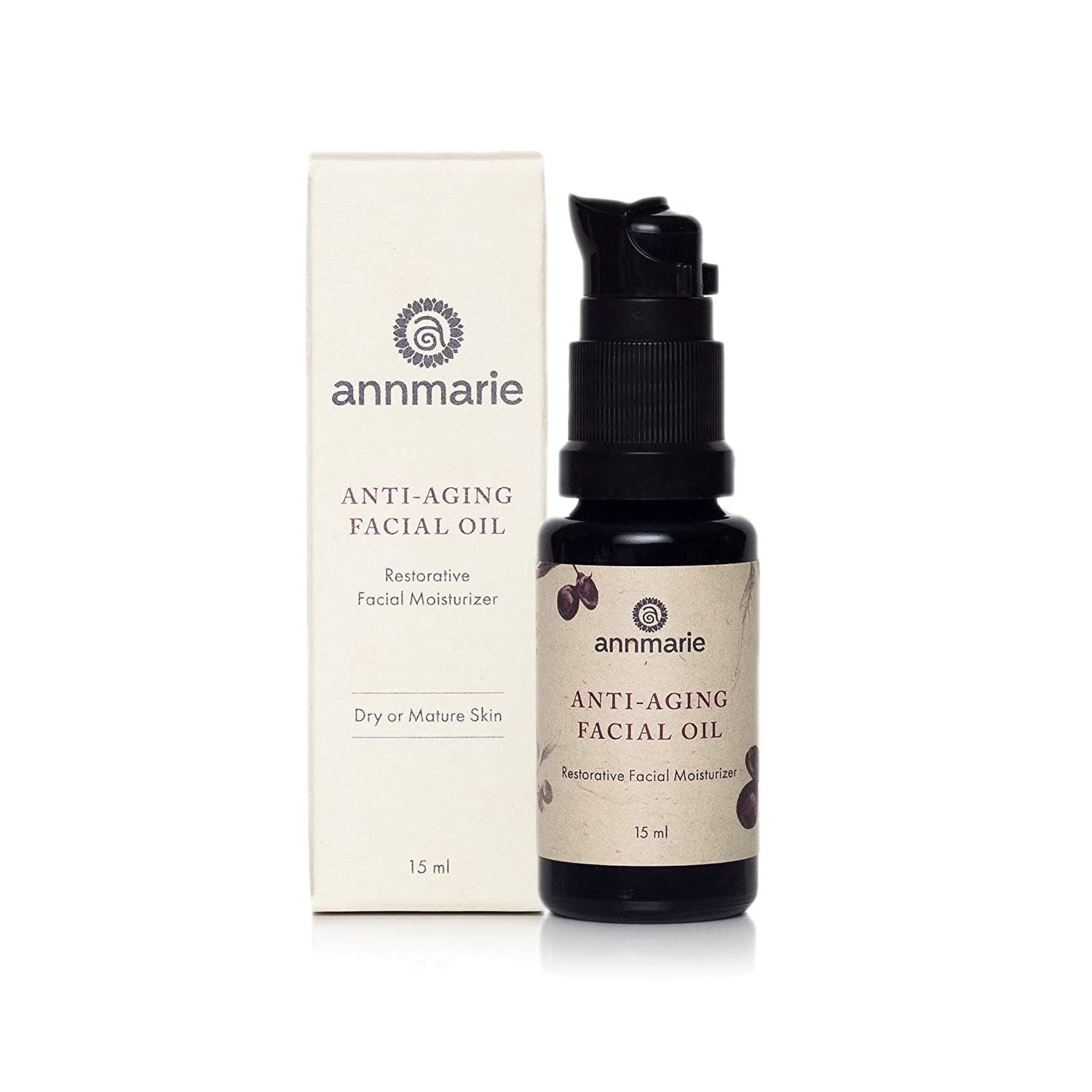 The Annmarie Anti Aging Facial Oil is one of my top favorite Annmarie products. If there's only one product you could buy from Annmarie, then this is the product I would suggest. It's great for dry and mature skin and is formulated with over 13 different seed oils and CO2 extracts.
What makes this face oil unique is that the base oils are herb-infused with echinacea, lotus, ginkgo leaf, life everlasting, rhodiola, green tea, lady's mantle, violet, plantain, sacred frankincense, lemon balm, and more.
It also contains chia, goji berry, and broccoli oil along with rosehip, seabuckthorn, pomegranate, buriti fruit, acai fruit and more.
It's lightweight and silky and doesn't feel greasy at all. The scent is highly sweet and herbal.

This incredibly thin and light serum is jam packed with organic and wildcrafted ingredients blended to help firm and revitalize skin. Instead of a water base, you have an organic aloe Vera base, Rose Hydrosoul and more aloe vera juice that's infused with amla fruit, calendula, comfrey, fennel seed, ginkgo leaf, life everlasting, milk thistle, gotu kola, nette leaf, plantain, horsetail, rhodiola root, rooibos, rosemary, and schisandra.
Then you have the star ingredients, believe it or not, of Buddleja davidii and Edelweiss to protect skin from external aggressors, hyaluronic acid to plump and hydrate and nourishing oils. Annmarie Anti Aging Serum has an earthy, grounding herbal scent thanks to the addition of vetiver.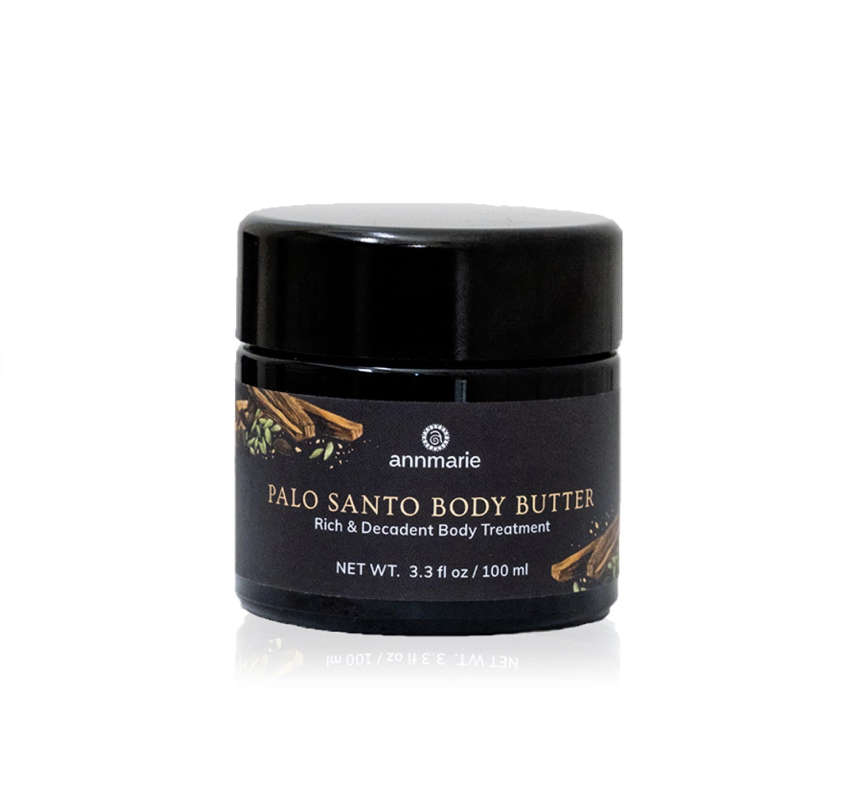 As a Palo Santo lover, I've never met a Palo Santo-centric beauty product I didn't like. There's a spiritual quality and distinct aroma to palo santo that makes it so special. The Annmarie Body Butter is more like a dense buttery balm and not a creamy butter. The palo santo is wildcrafted in Ecuador from a non-endangered species and sustainably harvested solely from fallen trees and branches.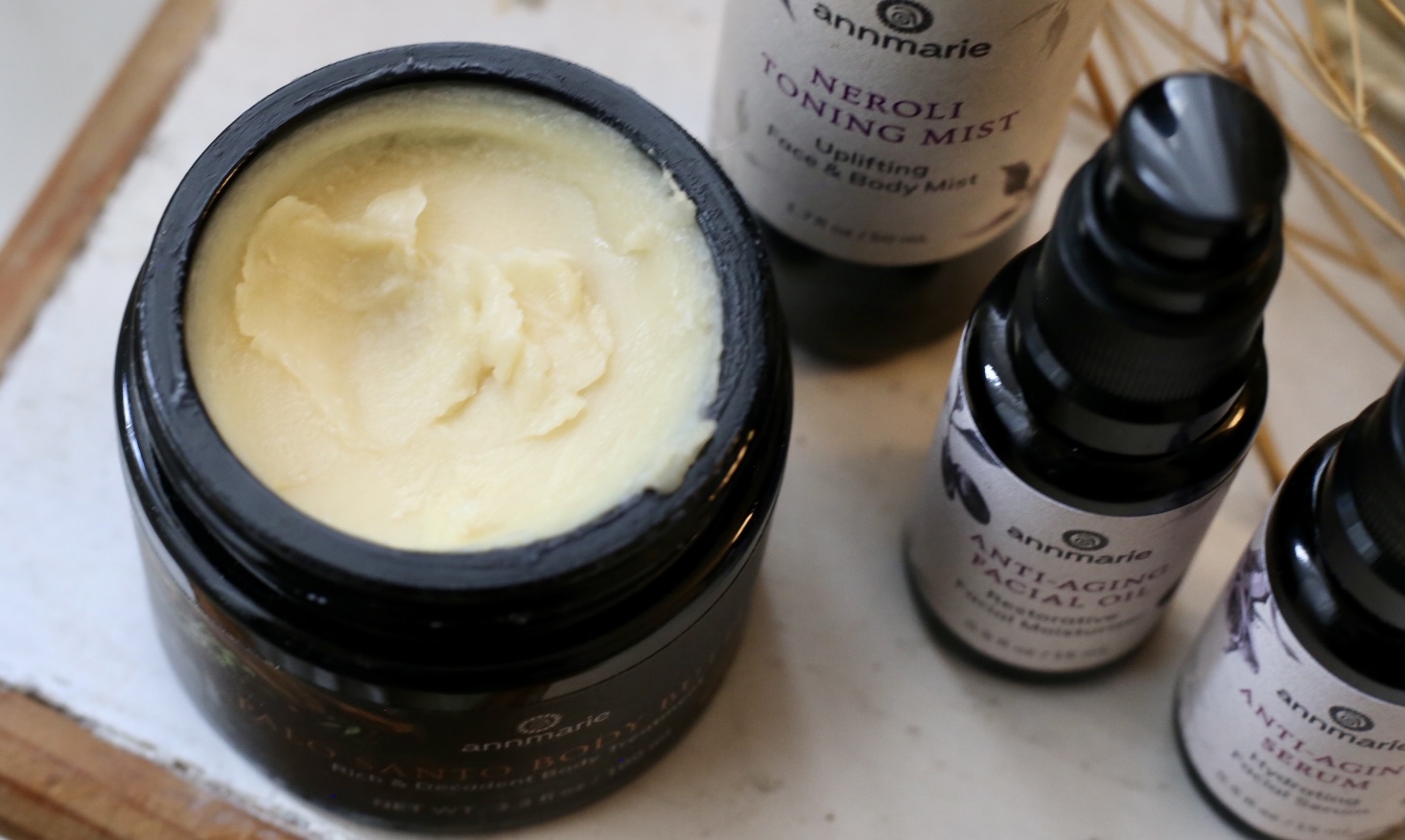 Palo Santo Body Butter is made purely from butters and oils like jojoba, kukui nut, cocoa, shea  and macadamia. I like that the palo santo scent is quite fragrant and not subtle – the stronger the palo santo the better for me. It's very rich and dense, perfect for the dry winter months to come.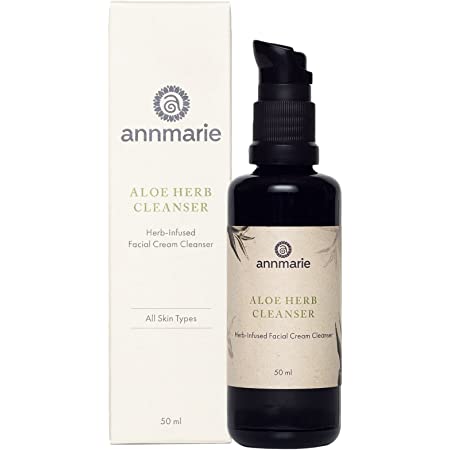 This is an interesting cleanser because it's a cream cleanser, and yet it's not exactly a cream, but more of silky oil-cream that feels similar to a creamy serum. The uplifting sweet citrus scent is phenomenal. Note that this cleanser does contain coconut oil.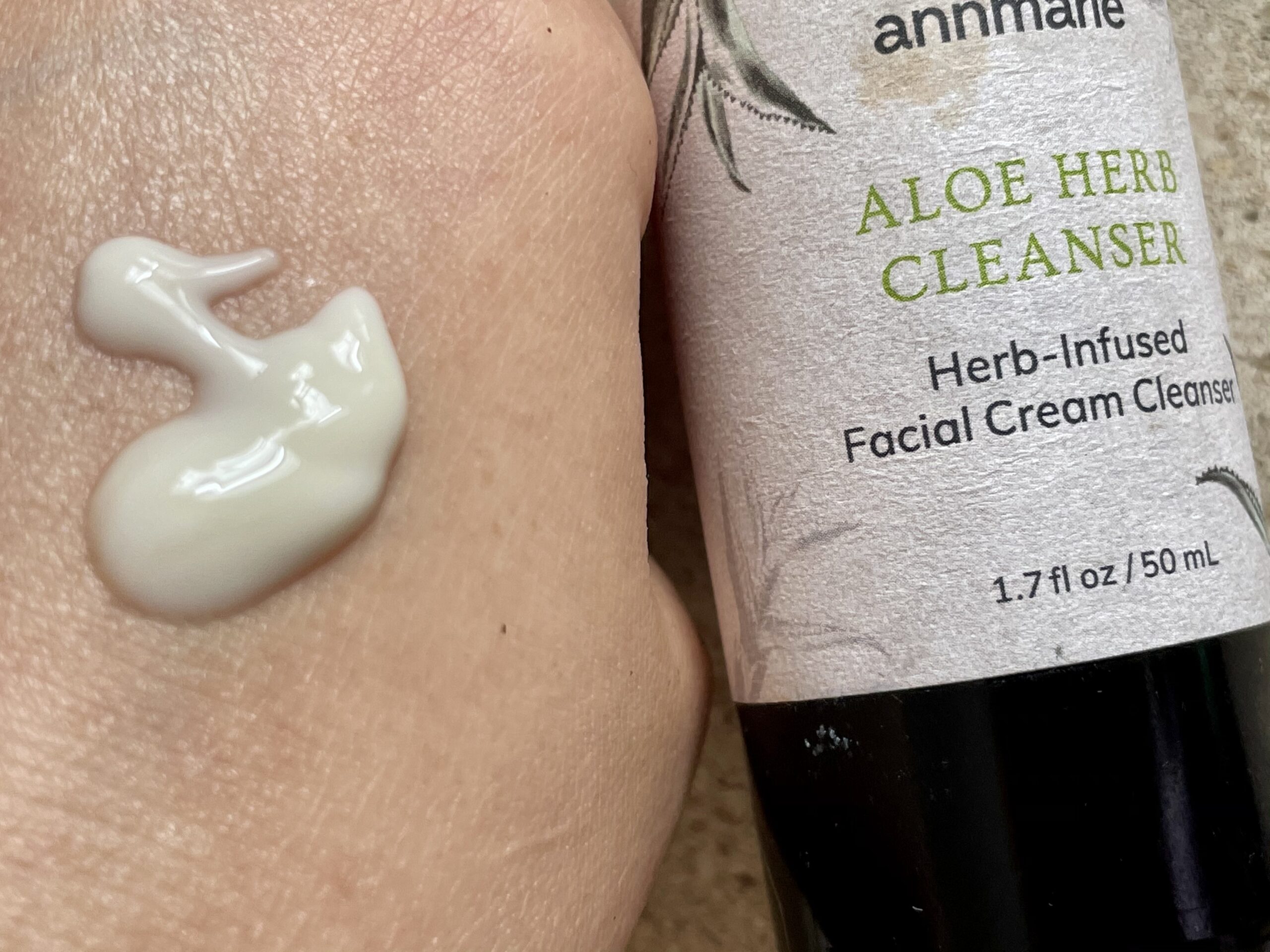 Like the name suggests, the Aloe Herb Cleanser contains an herbal infusion of hyssop, lemon balm, neem, lavender, calendula and more. Thanks to the oil content, this cleanser feels very nourishing and non-stripping. It doesn't sud but melts makeup and sunscreen off.
Save 25% with code SAVE25 on $50 orders for Black Friday.