If you're looking for the best budget-friendly natural hydrating serums with clean ingredients, I've rounded up 5 top affordable options that quench parched skin. These organic hydrating face serums for dry skin are perfect year round for an extra surge of moisture. The best part is they're ideal for all skin types – even if you're oily or acne-prone you need hydration! Read on for the best affordable hydrating serums in clean beauty!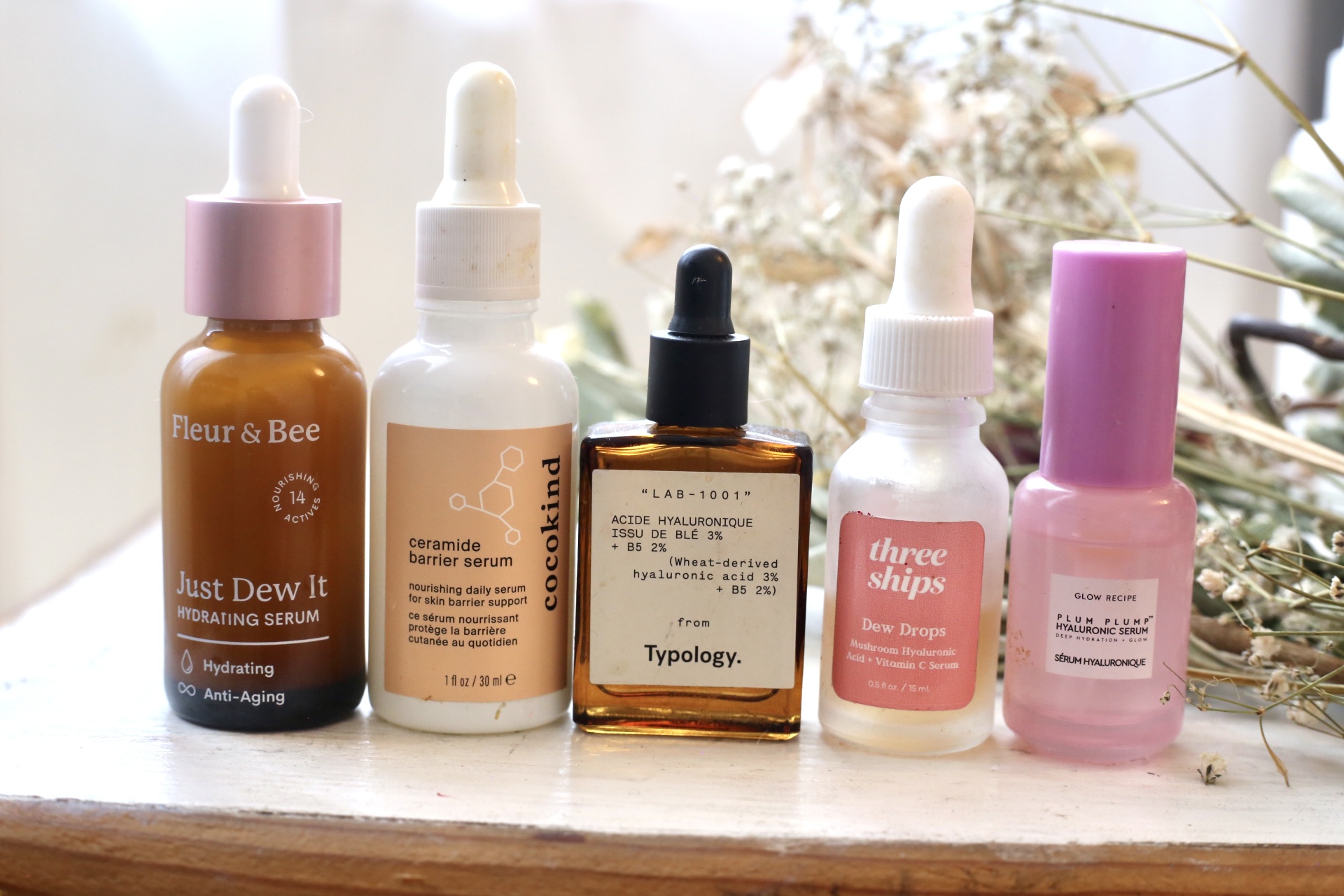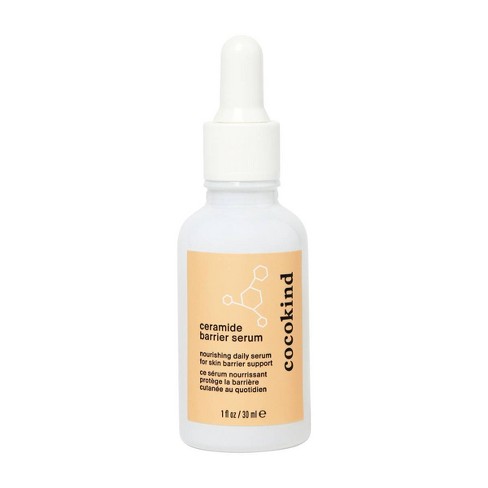 Cocokind's hydrating serum is made with five types of ceramides and lipids for ultimate skin barrier support.
It's a light yet slightly viscous serum with a cloudy white color and does a great job hydrating for only $20.
Its ceramides and lipids reduce moisture loss and protect against dehydration while a small % of lactic acid helps with ingredient delivery
contains Ceramide precursors, which are molecules that work to encourage ceramide production and receive new ceramides.
Price: $20 (SAVE: discount code OBL saves 15%)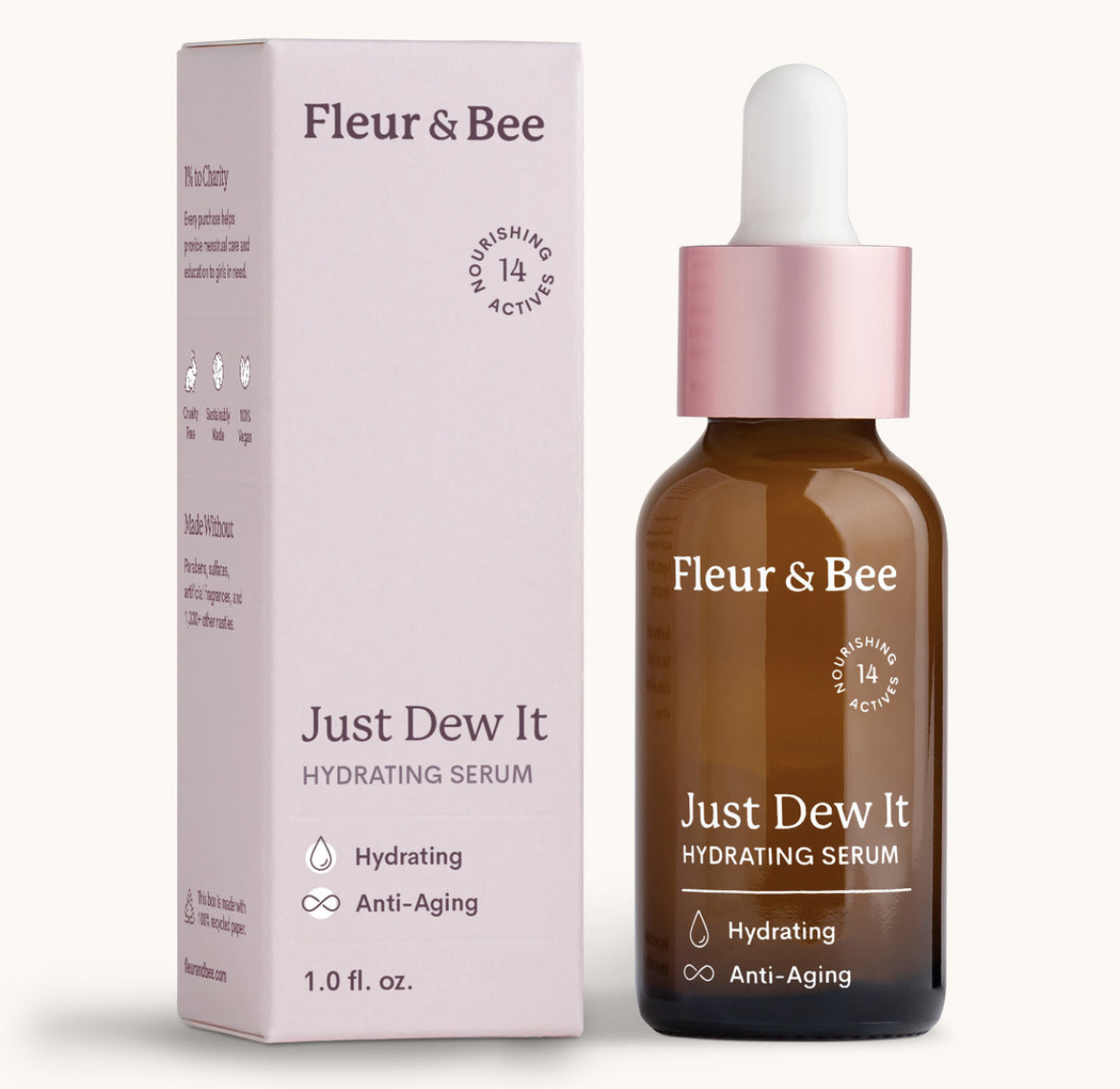 Fleur & Bee Just Dew it revitalizes dry, dehydrated skin and plumps the look of fine lines and wrinkles
14 nourishing actives
Contains Sodium Hyaluronate, Prickly Pear Seed Oil, Organic Seabuckthorn Oil, Squalane, MSM and more
Goopy viscous consistency with orange hue
Smells like oranges
Contains Phenoxyethanol
Price: $34 (or $24.99 on Amazon)
Hydration comes from natural Hyaluronic acid and brightening from natural Vitamin C.
Thick goopy serum that feels hydrating
Subtle scent from Kakadu Plum
SELF Magazine award winner
Price: $35 (SAVE: 20% with discount code OBL)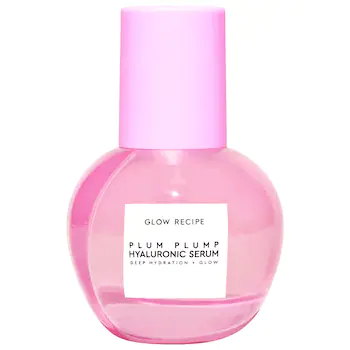 Contains five molecular weights of next-generation hyaluronic acid, Kakadu Plum which has the highest source of natural Vitamin C in the world, vegan collagen and vegan silk protein.

Multi HA has multiple molecular weights in one ingredient, and forms a 3-D sponge like film to hydrate each layer of your skin

Tremella HA is obtained from fermentation of Tremella mushroom and is super high molecular level to reduce moisture loss on your skin's surface
Flashfill HA is a next-gen of HA that improves the bioavailability of the Hyaluronic Acid in the skin and lasts longer in the skin
Bio HA is a powerful HA with moisturizing properties to help water retention
Subtle plum scent
Contains Phenoxyethanol
Price: $42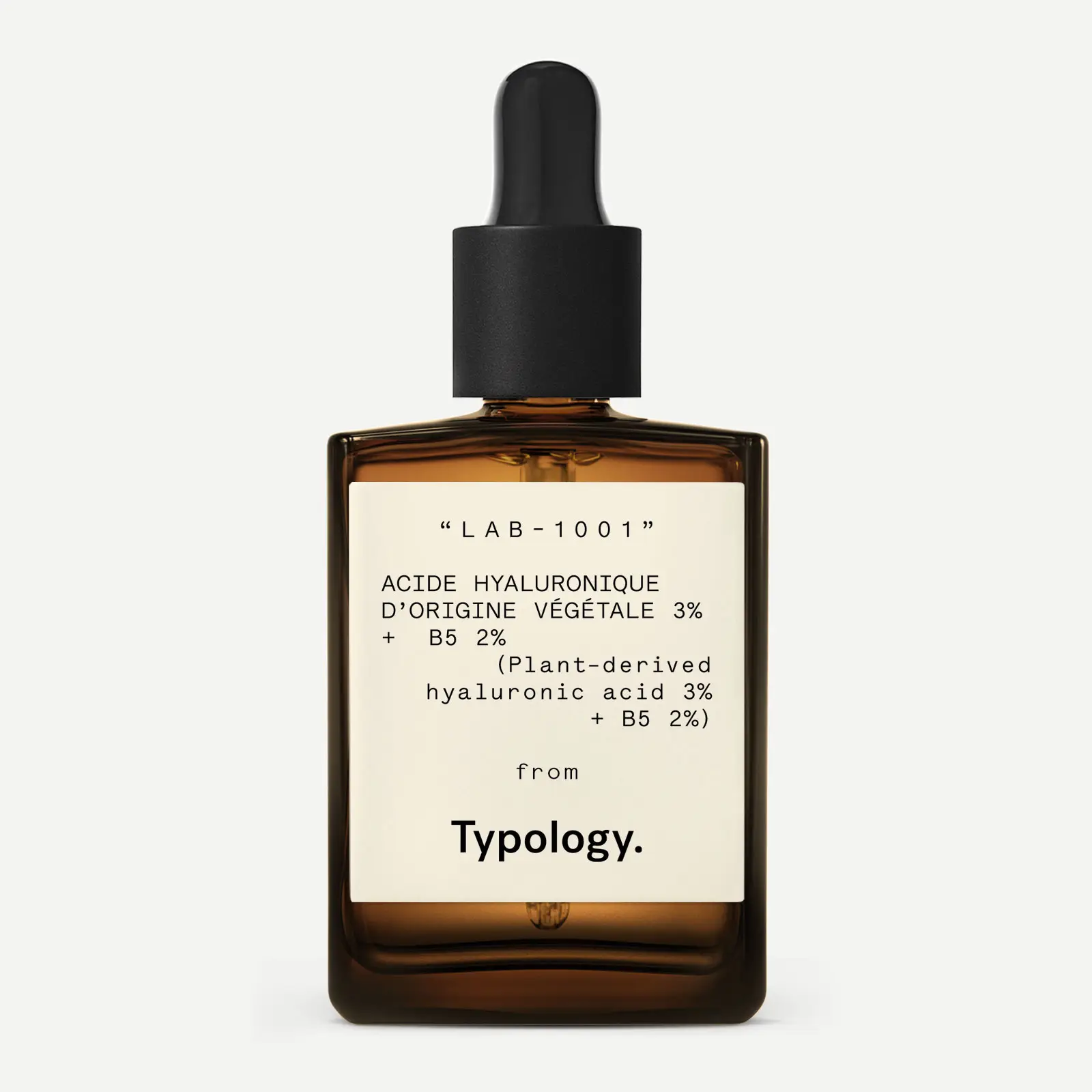 Combinations high molecular weight Hyaluronic Acid, meaning it remains on the surface of the epidermis, creating a protective film to keep water in the skin cells, and low molecular weight so that it can penetrate much deeper into the skin and stimulate the body's natural production of hyaluronic acid.
Pro-vitamin B5 stimulates the regeneration of dermal and epidermal cells
94% naturally derived
Made in France
Fragrance free
Very viscose consistency
Price: $33.90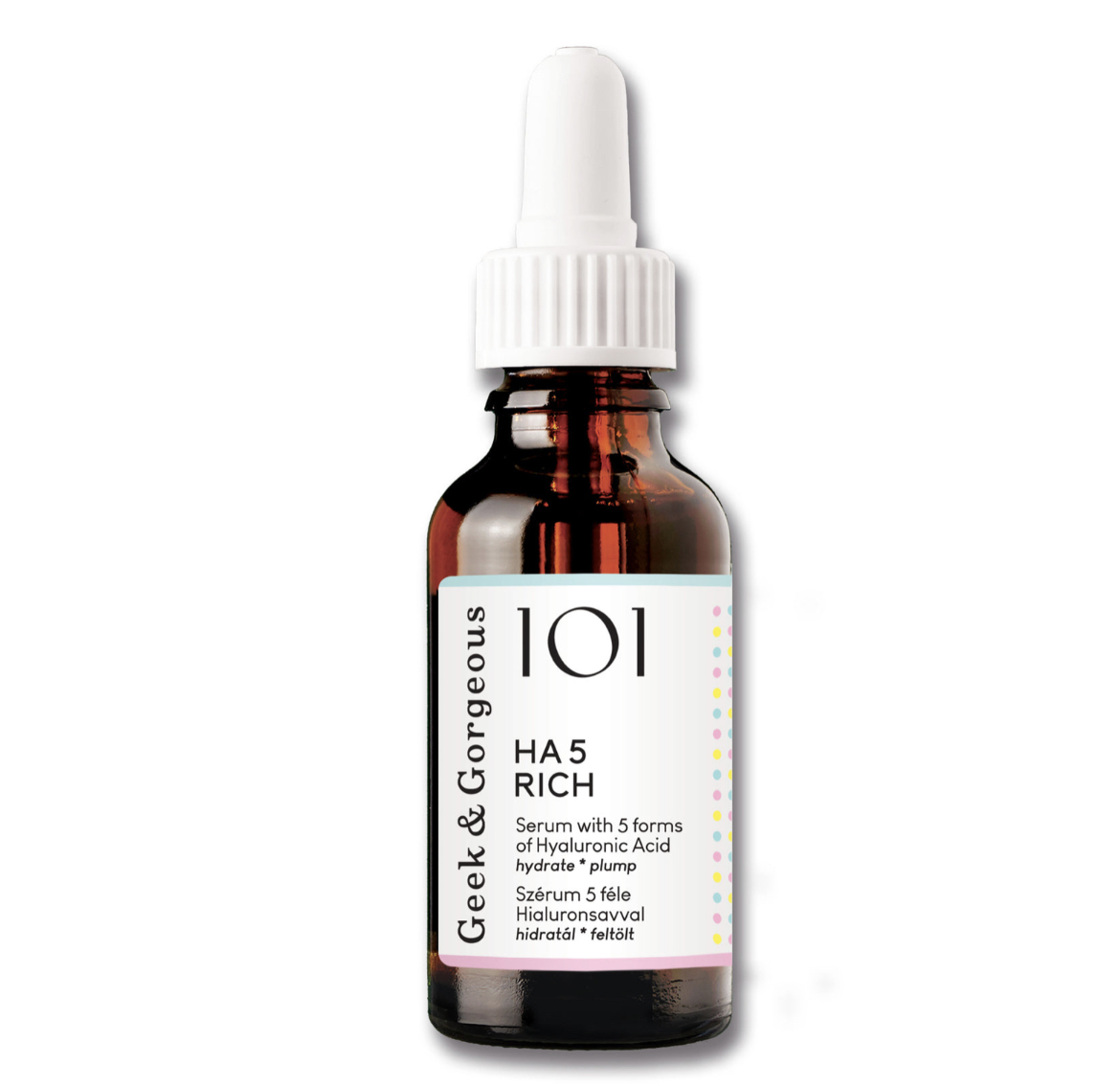 For anyone on an extreme budget, Geek & Gorgeous HA5 gets an honorable mention. Their HA5 is made of 5 forms of hyaluronic acid in varying molecular weight and structure, panthenol and betaine for ultimate hydration. It's offered in both a light version for oily skin types and rich version for normal to dry skin types. Geek & Gorgeous is not a clean beauty brand by marketing, but is focused on trim clinical formulas without the fluff. HA5 has a very thin and weightless consistency with no scent. It's also pregnancy safe! I recommend checking out Geek & Gorgeous HA5 and C-Glow.
Price: $9