The best natural and organic exfoliating masks slough dead skin cells away and reveal brighter, glowing skin using clean ingredients. Whether it's through potent resurfacing ingredients like AHA alpha hydroxy acids or physical exfoliants, the top clean beauty exfoliating masks will function as deep natural detox masks AND a mini at-home peel treatment. Besides the obvious exfoliation benefits, organic resurfacing masks also improve texture, decongest pores, skin prevent breakouts, fade pigmentation, and reduce fine lines. A total must if you're not able to get regular monthly or weekly facials!
Nontoxic exfoliating masks are powerful workers with concentrated formulas and actives like glycolic acid, mandelic acid and fruit enzymes to deliver results in a short twenty minutes. Check out my top clean exfoliating masks and natural resurfacing masks that actually work!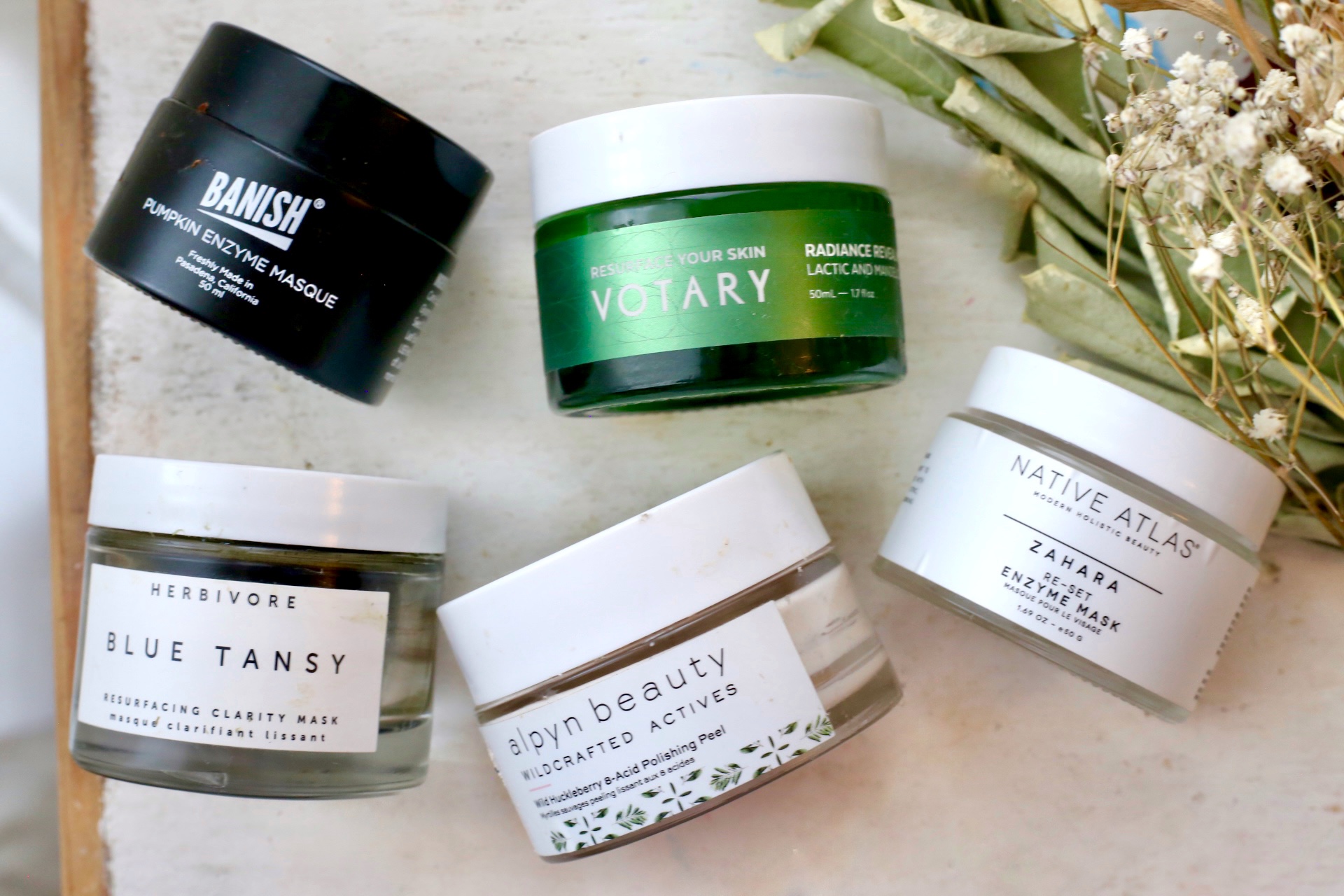 Use a natural exfoliating mask once a week (or more depending on your skin) for best results. Read on for clearer, brighter and glowier skin all summer long.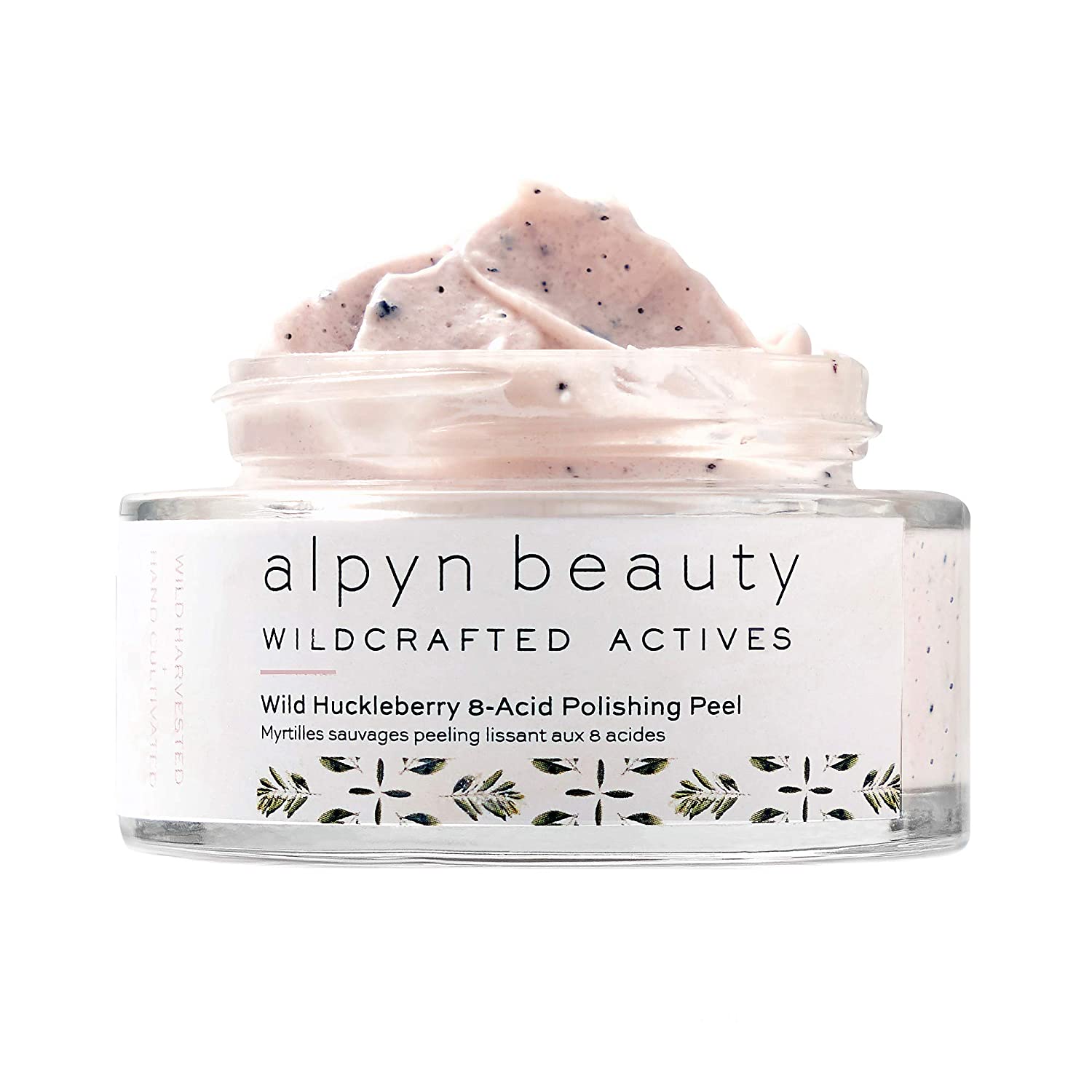 With eight different naturally derived acids in a creamy base, Alpyn Beauty Huckleberry 8-Acid Polishing Peel combines both chemical and physical exfoliation from bamboo powder and berry seed paste. It contains Salicylic acid, Citric acid, Malic Acid, Tartaric Acid, Glycolic Acid, Azelaic Acid, Ferulic Acid, Lactic Acid from natural sources like Chili Fruit Ferment Extract, Bilberry Fruit, Green Apple Fruit, Thorny Bamboo Stem and more. This creamy mask dries down as if it were a clay mask, and you can feel it tingling and working its magic until it's dry.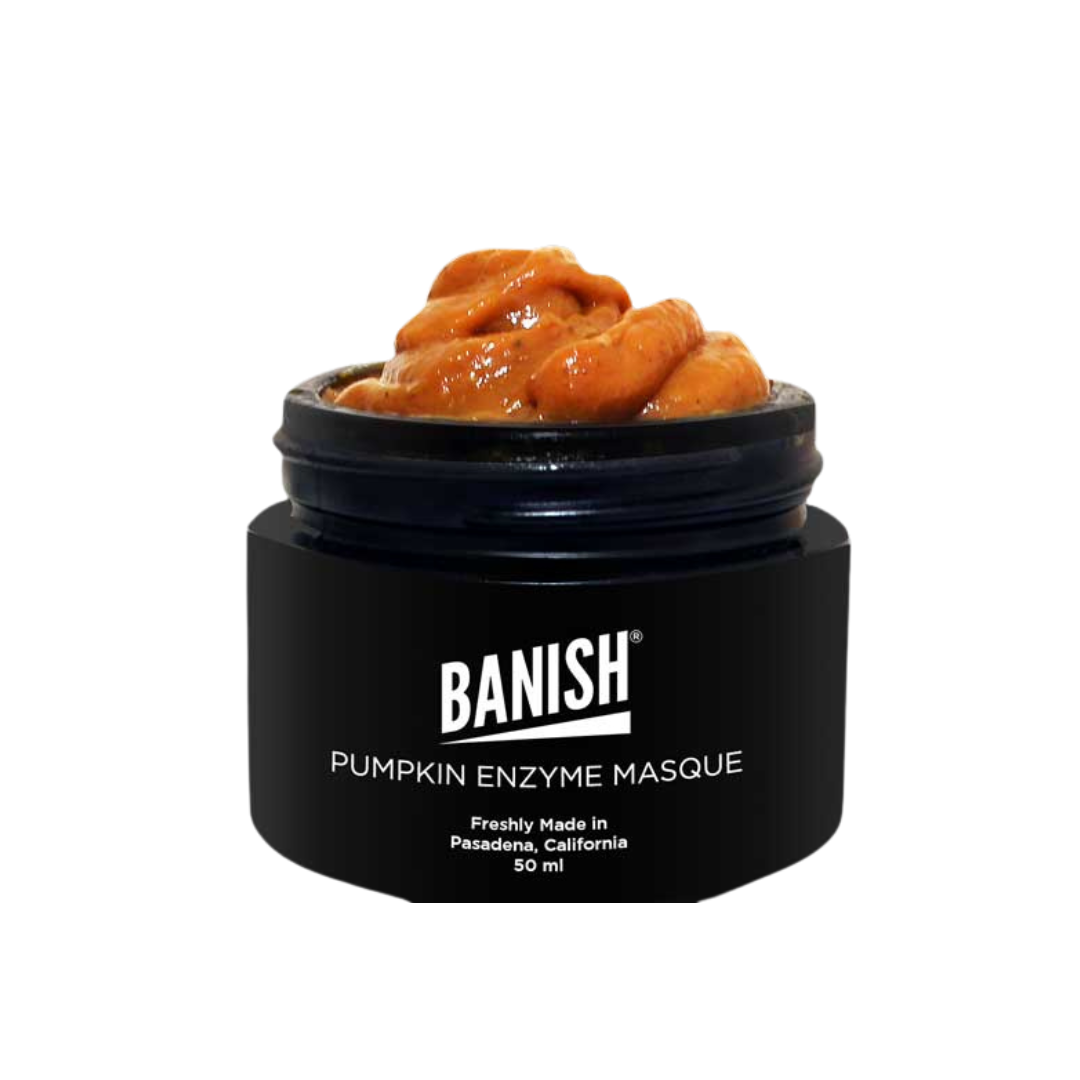 Banish Pumpkin Enzyme Mask
Banish Acne Scars Pumpkin Enzyme Mask is made fresh to order, meaning the ingredients are potent and it shows. I can feel the Pumpkin Enzyme Mask working immediately on my skin and it leaves my skin noticeably brighter and toned. The pulp-like concoction feels like it came straight from fresh pumpkins, smells exactly like Trader Joe's pumpkin pie and really works.
The Pumpkin Enzyme Mask is made in a base of raw pumpkin and contains lemon peel extract, orange peel extract, glycolic acid, bilberry fruit extract, and ginger root to help decongest skin and leave pores clear and clean. You can use it up to three times per week, but you'd run out of this mask very quickly if you did.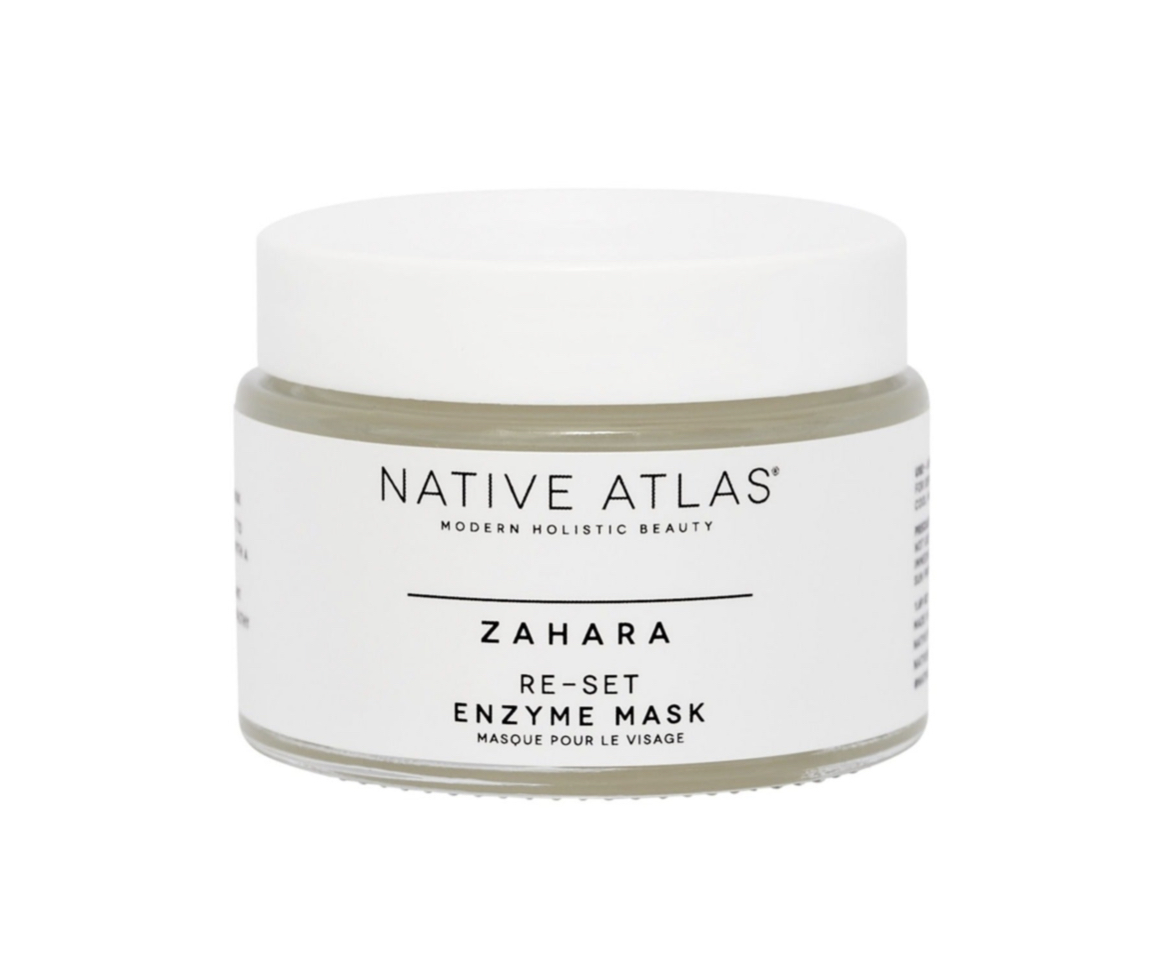 Native Atlas Zahara Enzyme Mask
Native Atlas is a modern holistic skincare line formulated by a veteran esthetician, so the products are stronger than your average clean beauty product. The Zahara Enzyme Mask is a gel resurfacing AHA mask formulated with a 10% organic fruit acid cocktail of Citric, Glycolic, Tartaric and Lactic acid working to digest cellular buildup while strengthening the stratum corneum. The botanical hyaluronic acid and AHA blend help support the skin's ability to restore healthy hydration levels.
Zahara is a VERY strong resurfacing and exfoliating mask so sensitive skin types should proceed with caution. There is a strong tingling sensation when applied and this gel mask should be left on the skin for just several minutes.
The Native Atlas Enzyme Mask leaves my skin visibly resurfaced and smooth. My skin texture looks instantly improved. As an esthetician formulated product that isn't mass produced, this mask is truly potent and delivers results.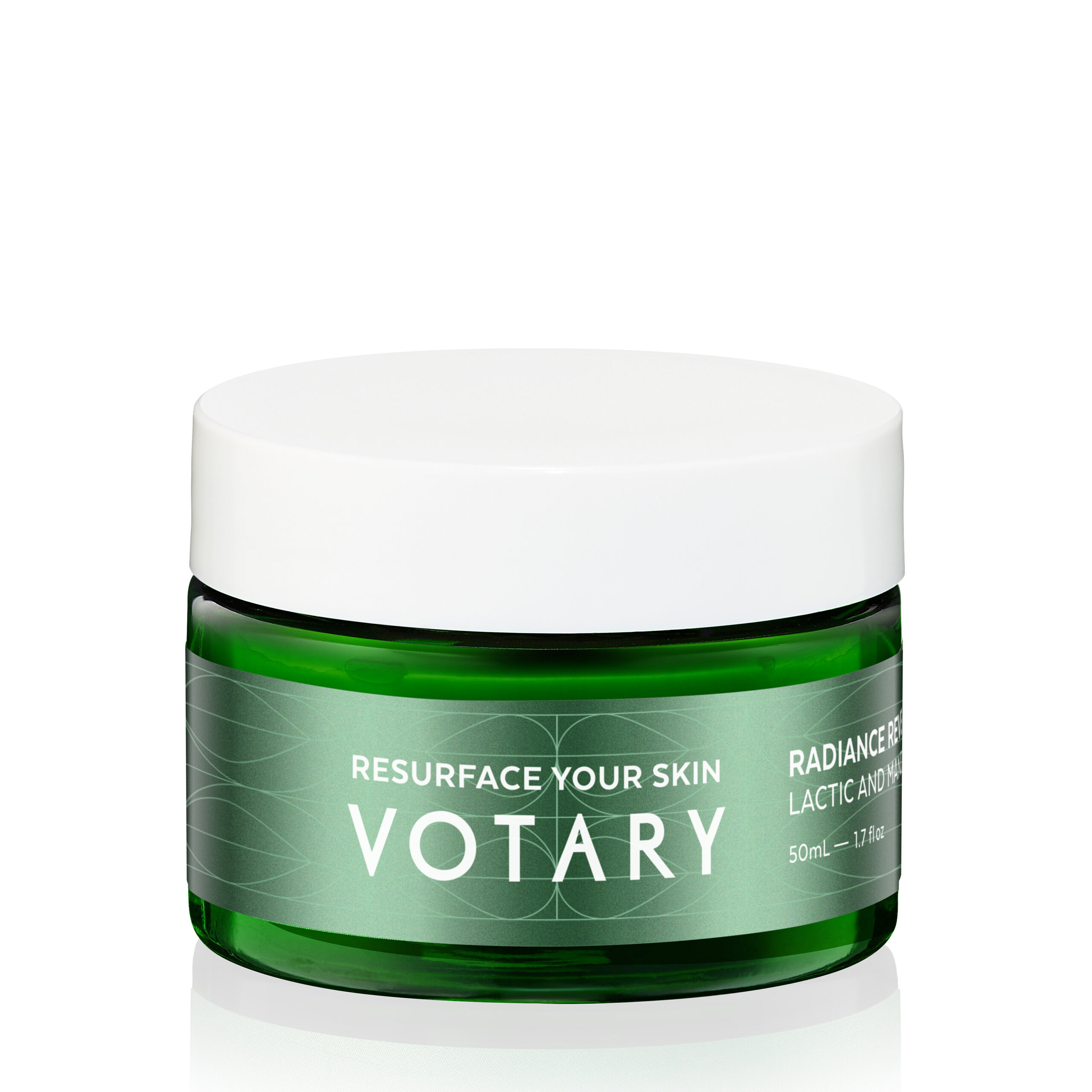 Votary Radiance Reveal Mask
The luxury green beauty brand Votary makes a very strong AHA resurfacing mask that improve textures and reduces the appearance of fine lines. Votary Radiance Reveal Mask resurfaces skin with a highly active powerhouse duo of mandelic acid and lactic acid to exfoliate dead skin cells and reveal new skin. Made in a base of aloe leaf juice and grape seed oil, the Votary Radiance Reveal Mask is creamy and moisturizing. Let it sink in and you'll start to feel it working. I find that leaving it on for 15 minutes makes it a gentle resurfacing mask, and that I can actually keep it on for hours to make it a very strong peel treatment. Don't try this though unless you think your skin can handle that.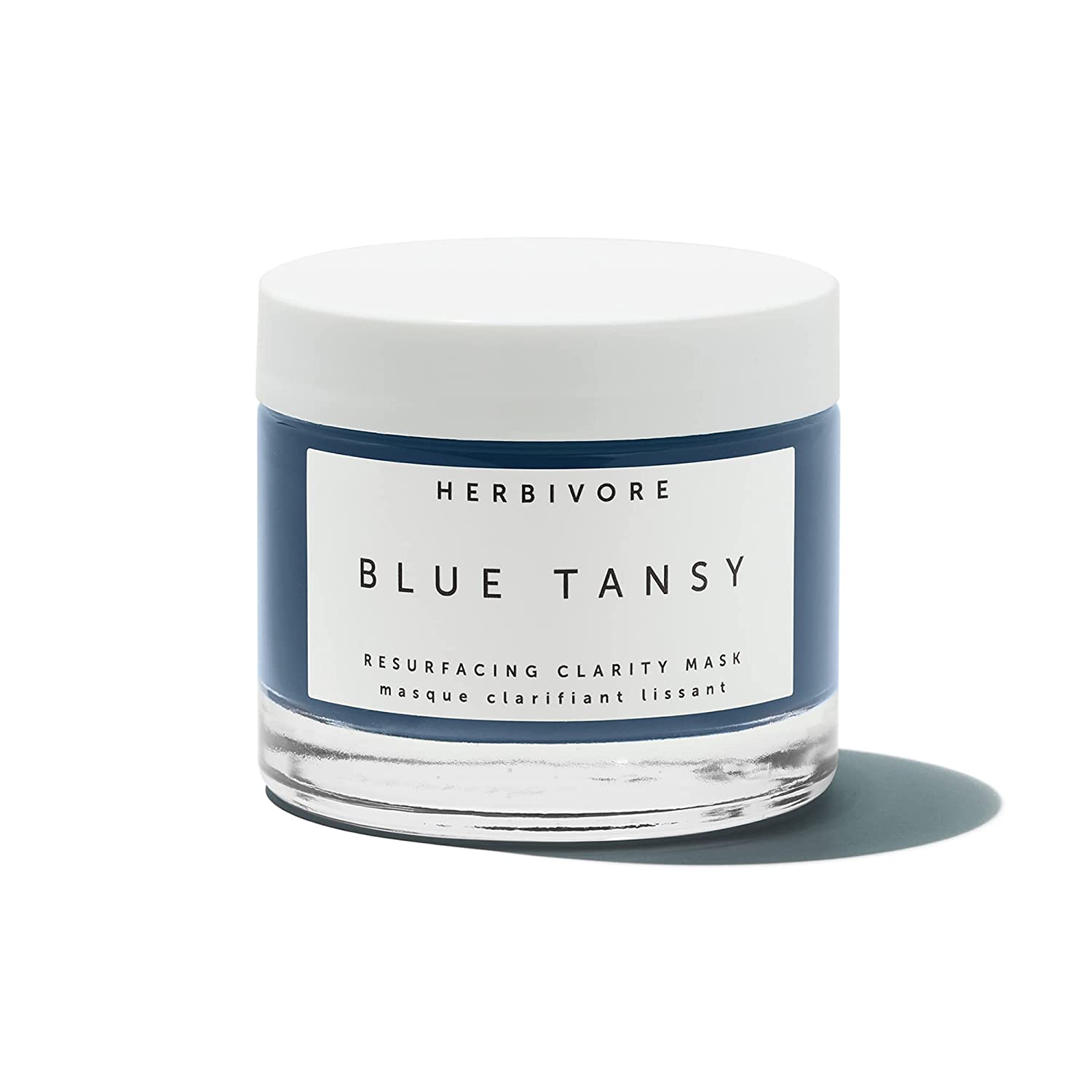 Herbivore Botanicals Blue Tansy Resurfacing Clarity Mask
The Herbivore Botanicals resurfacing mask is a gentle all natural mask that's great for beginners or very sensitive skin who can't handle stronger masks. It has a hydrating gel consistency that's highly soothing and a beautiful jasmine blue tansy scent. The Blue Tansy Mask contains Fruit Enzymes like Organic Pineapple and Organic Papaya, and Willow Bark and Blue Tansy Oil.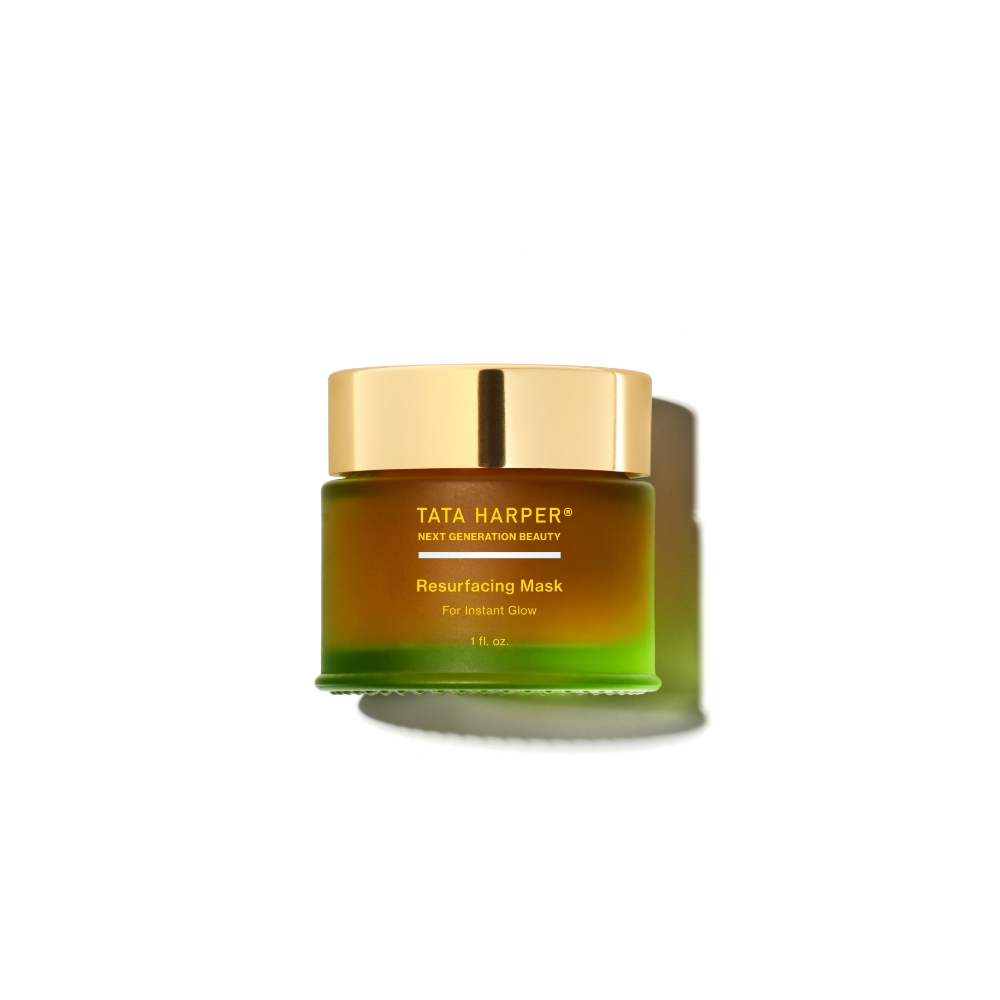 Tata Harper Resurfacing Mask
One of the OG green beauty resurfacing masks that actually works is Tata Harper Resurfacing Mask. It's an all natural BHA- and enzyme-powered mask that restores glow, softens skin and refines pores. It has a hydrating gel consistency, a rose scent and is gentle enough for the most sensitive skin yet remains effective. Pink Clay absorbs oil and buildup while Pomegranate Enzymes and BHA deeply detox skin.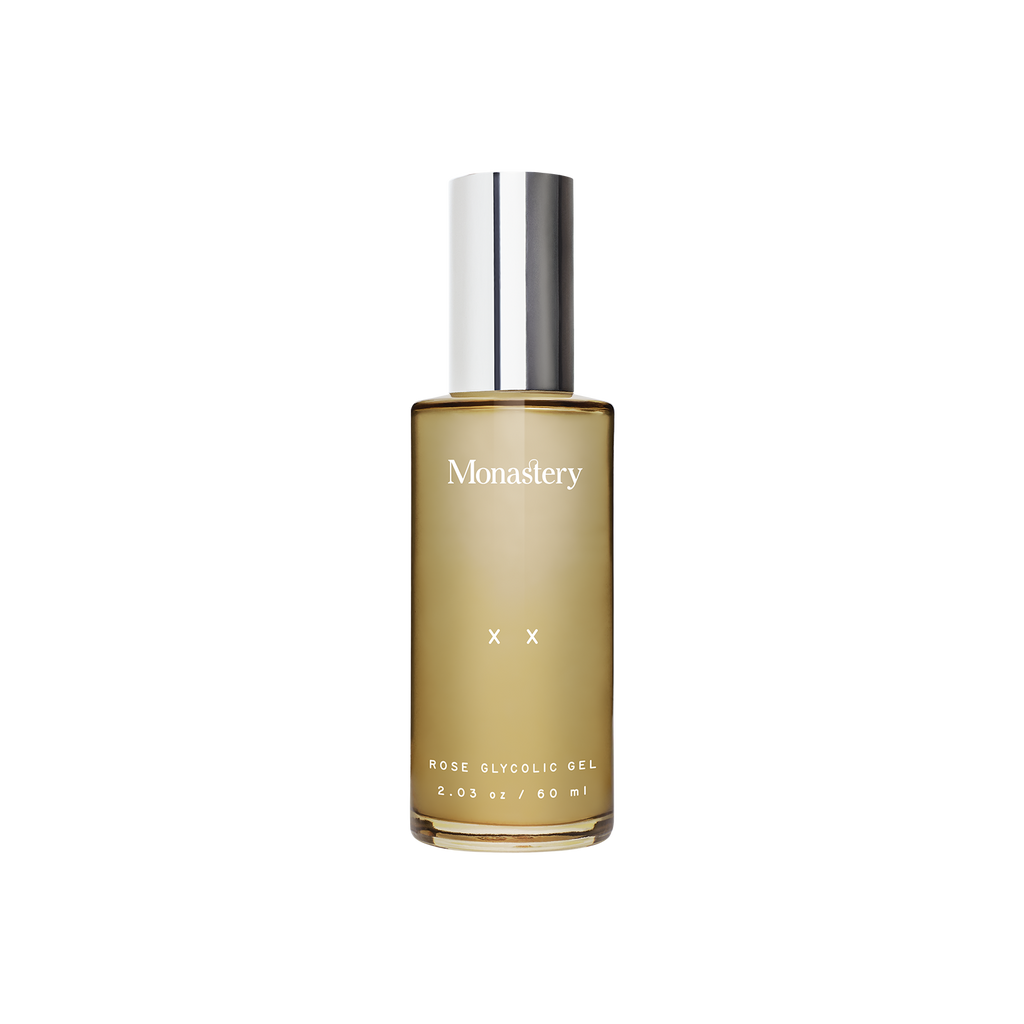 Monastery Rose Glycolic Gel
Luxury green beauty brand Monastery makes a powerful resurfacing gel mask with 10% glycolic acid. It's made in a base of heavenly Rose water and contains fruit derived glycolic exfoliant from papaya fruit and sugarcane. This is a simple, elegant and effective product that works for sensitive skin types but strong enough to function as a peel treatment with regular use.