The best natural face moisturizers are made with clean and organic ingredients, hydrate skin,  and protect and strengthen your skin barrier. There's no shortage of seriously amazing organic moisturizers on the luxury side of clean beauty, which can easily cost $100-$400. But if a $50 organic face cream is out of your budget, you're in luck, because I've rounded up the best budget natural face moisturizers for all skin types. These affordable natural face moisturizers won't break the bank but don't compromise on quality and performance. (All of these best natural face moisturizers are also on Amazon.) Check out the best natural face moisturizers on a budget.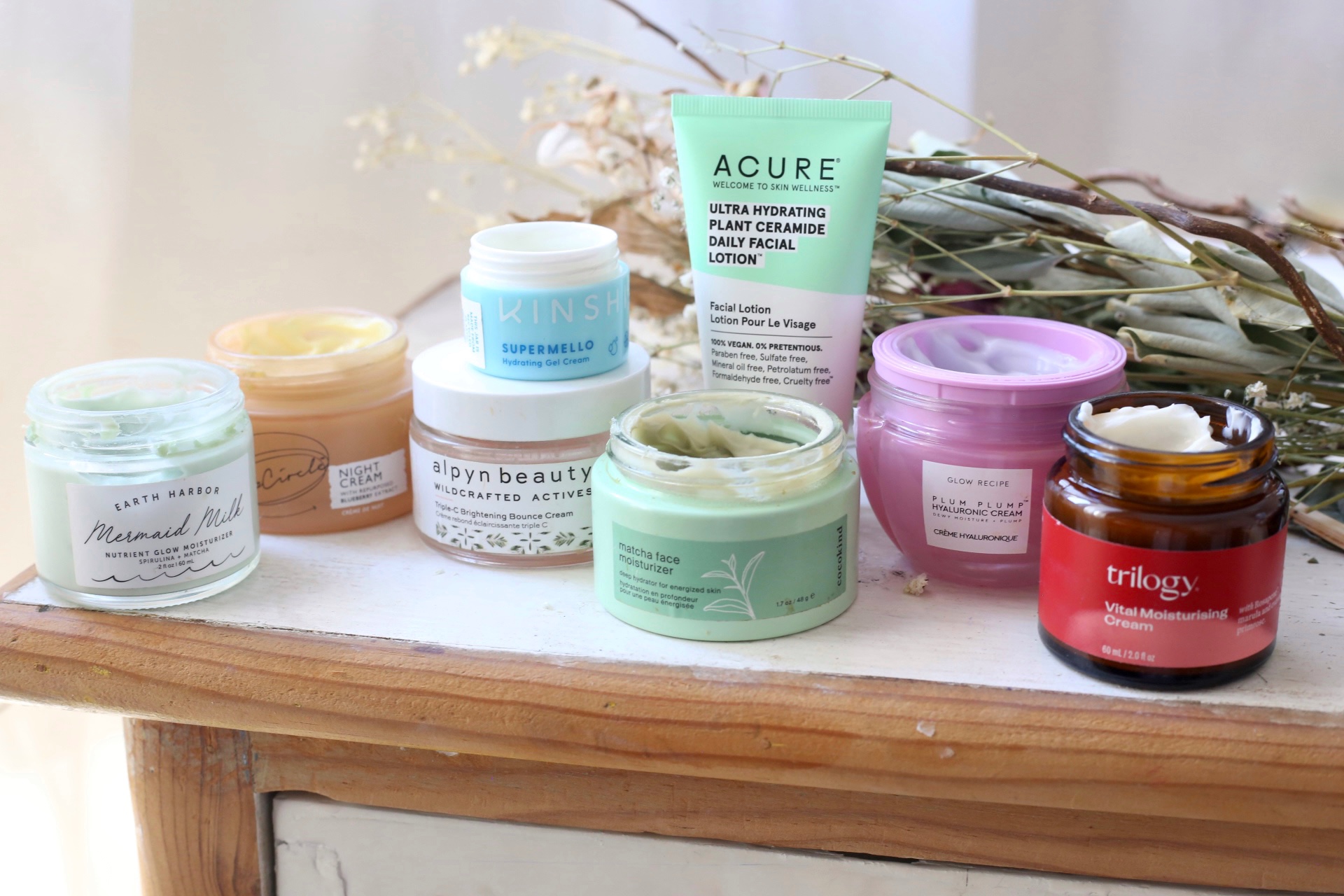 Plenty of natural face moisturizers that are budget-friendly didn't make the cut for this post. I'm really only sharing what I felt was the best out of everything I have tried over the years. As clean beauty evolves and grows, there's a lot of competition among brands to deliver the best, which means more goodness for us.
Remember that this is a budget-friendly focused post and doesn't include all the luxury face moisturizers that are the best in clean beauty. I may cover these in a separate post for the luxury lovers out there (edit: check out these best luxury face moisturizers here) but you should be investing the most in a quality face serum over any other product in your skincare routine.
Why Your Moisturizer Isn't Working
If you find that nothing is working for your skin despite trying all the moisturizers you can, remember that moisturizers are occlusive, meaning they trap moisture that's already there and prevent it from escaping. If there's no moisture to trap in the first place, your skin will remain dry. This is why adding hydration and serums are so important. Serums contain ingredients of a smaller molecular size that's designed to be able to penetrate the dermal layers of the skin. Moisturizers sit on top of your skin!
All the natural face creams included in the Best Of list are under $50 with some even costing under $30. Plus, almost all brands offer some kind of opt-in promotional offer for you to save even more.
I am also including close up texture shots of as many moisturizers as I can so you can get a better "feel."

Great for: Normal skin, Combination skin, oily skin
Kinship's Supermello hydrating gel cream is a clean face moisturizer but uses Phenoxyethanol as the chemical preservative Having said that, the Kinship Supermello contains:
Base of organic aloe leaf juice
Marshmallow root
hyaluronic acid
plant-based probiotics
coconut water
If you love sweet scents like vanilla, marshmallow, buttercream then Kinship Supermello is for you. Supermello hydrating gel cream is an ultra ultra lightweight and smooth gel that feels weightless on skin. It is the thinnest consistency of all the moisturizers in this post and feels like liquid on the skin once you apply
SAVE 20% on Kinship here (Ends Oct 23 , 2022. Discount automatically applied at checkout)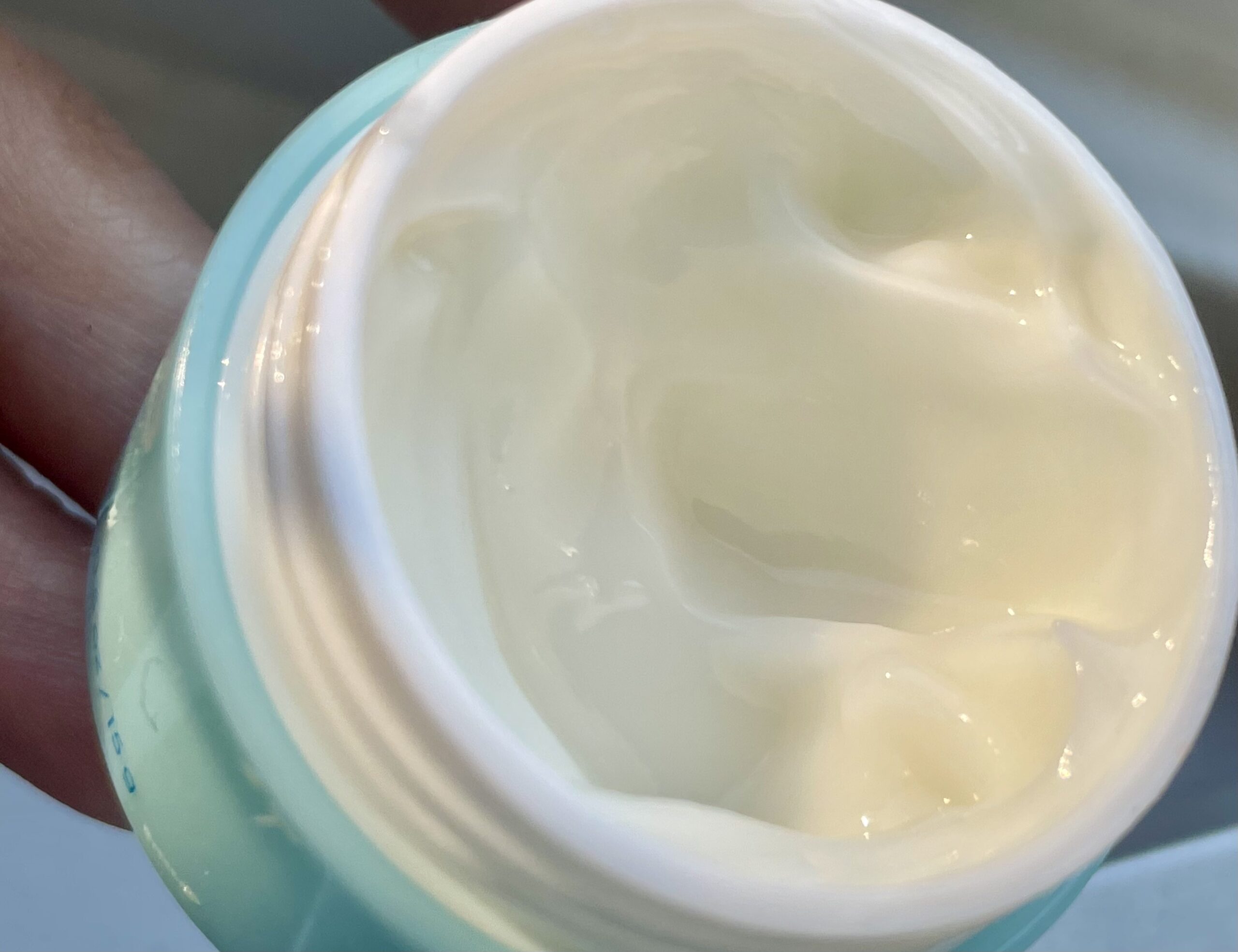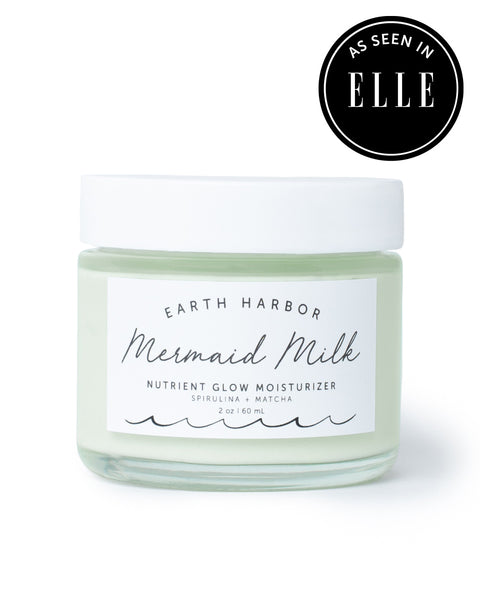 Great for: Dry and dehydrated skin, normal skin, combination skin, oily skin
The perfect lightweight daytime moisturizer, Earth Harbor mermaid milk nutrient glow moisturizer hydrates and balances skin with Superfoods Spirulina & Matcha, phytonutrients, antioxidants and even vegan Hyaluronic Acid. It's a breathable creamy formula that applies like a dream and instantly hydrates skin, while leaving a demi-matte finish. Mermaid Milk begins an an organic aloe base and has tons of spirulina plus seaweed extract, Neem, turmeric and blue tansy oil.
Earth Harbor is offering $10 off $20 orders, so the Mermaid Milk Moisturizer would cost $32.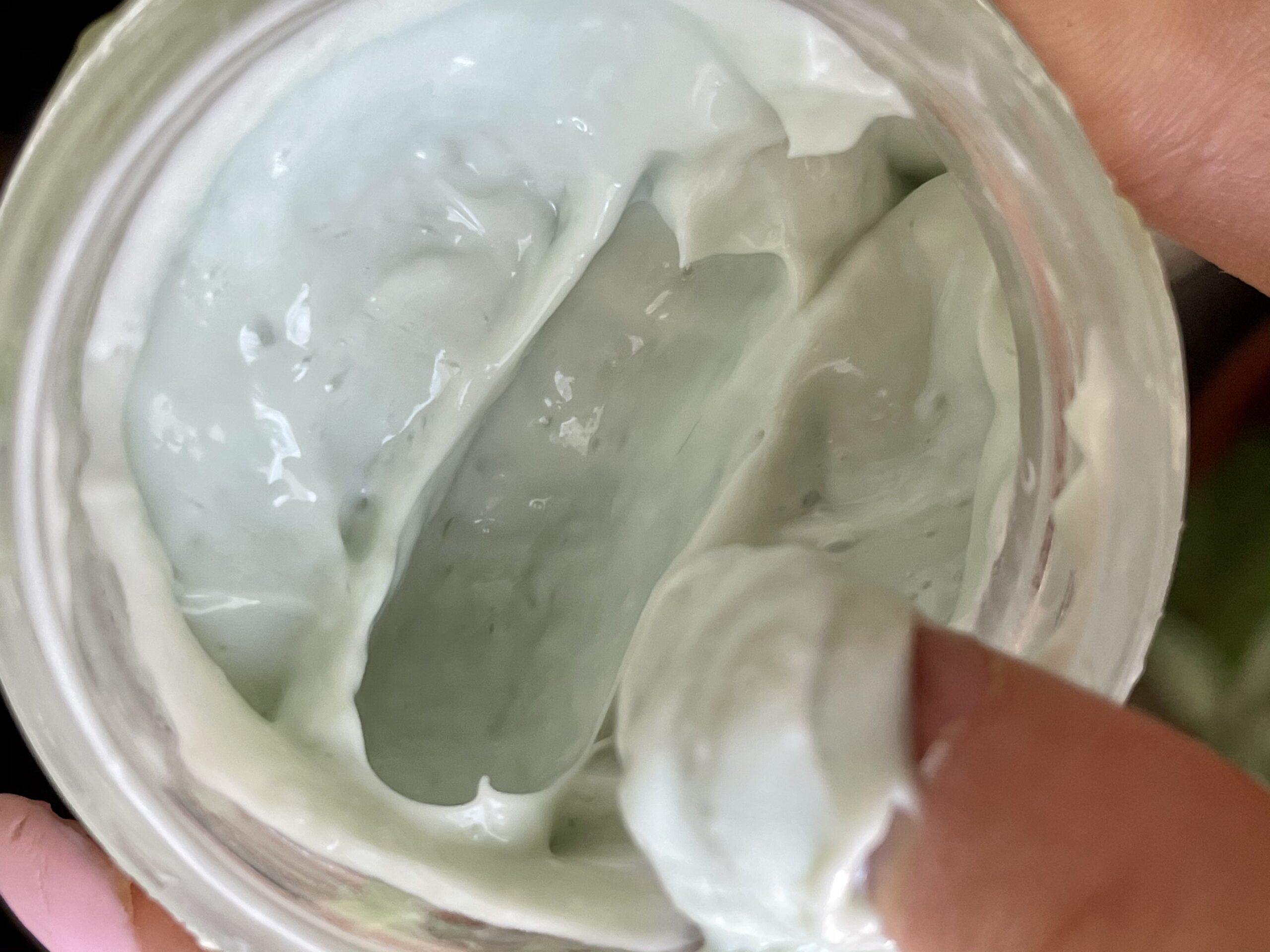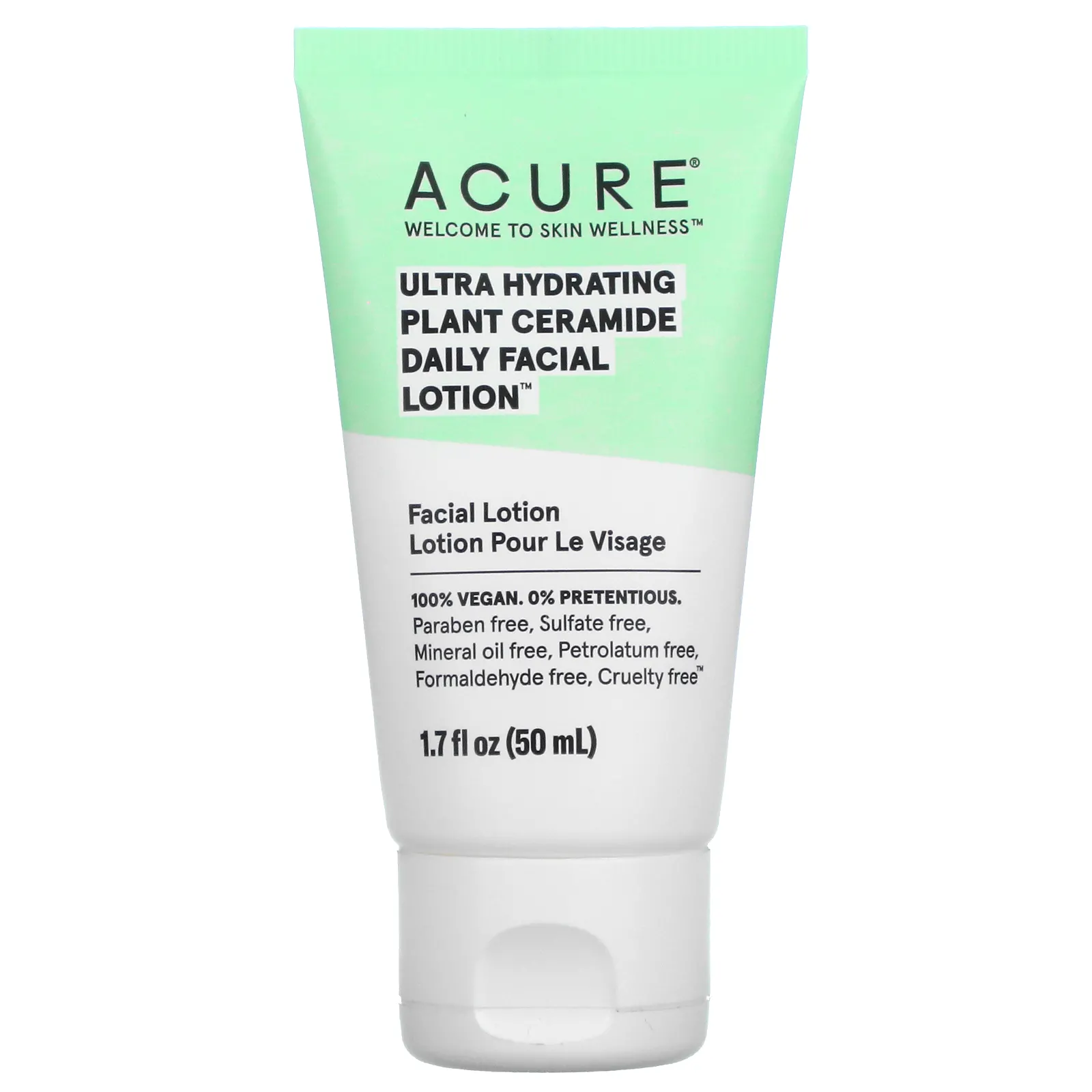 Great for: Normal skin, Combination skin, Oily skin
For a no frills, simple lotion the Acure Ultra Hydration Plant Ceramide Face Lotion costs $18 on Amazon ($19.99 at Acure) and is a lightweight gel moisturizer. The gel consistency feels hydrating and there is no scent. Acure's face lotion begins in a water base and contains Plant ceramides, niacinamide & rice bran oil along with soothing extracts of chamomile and calendula.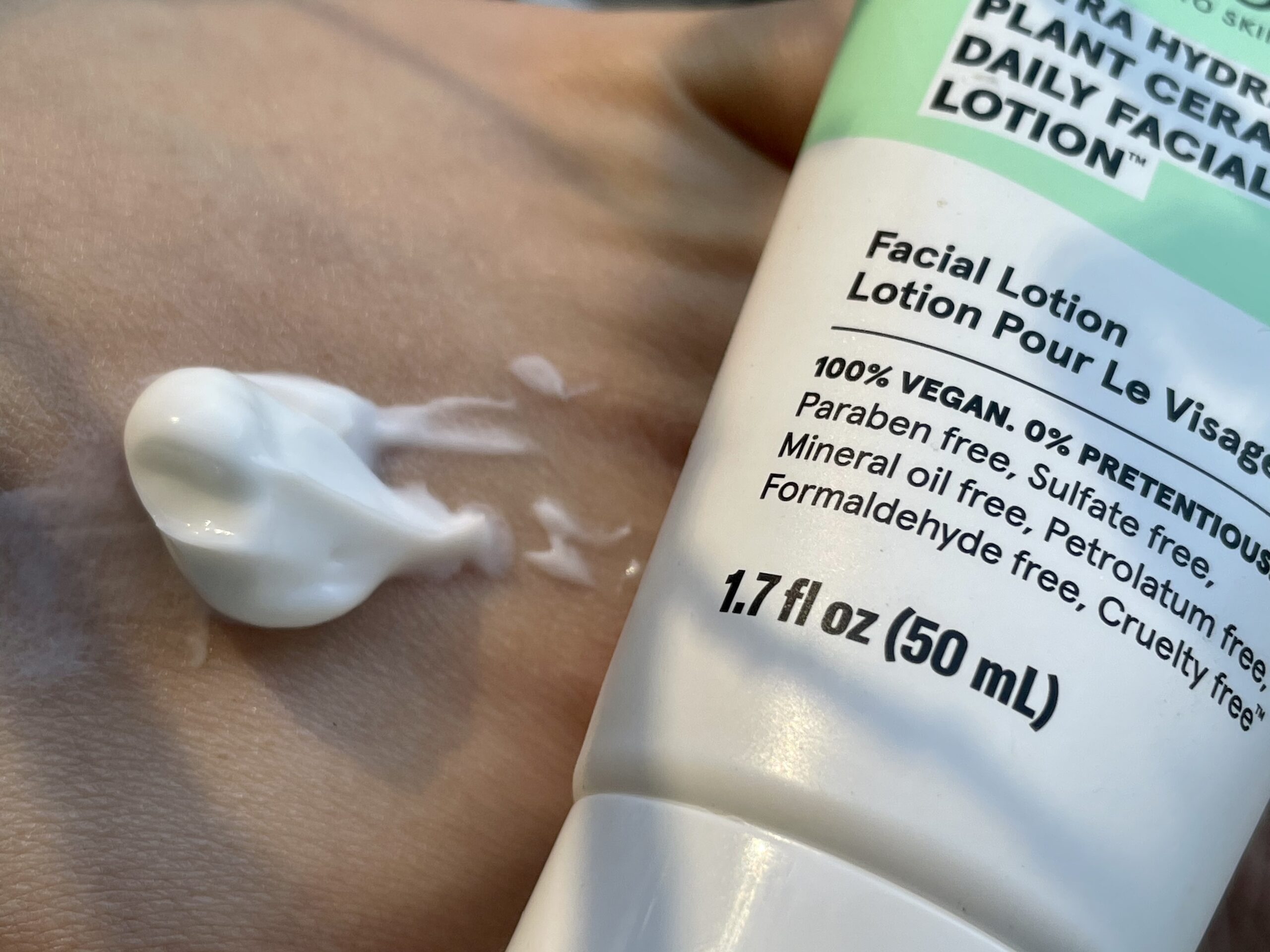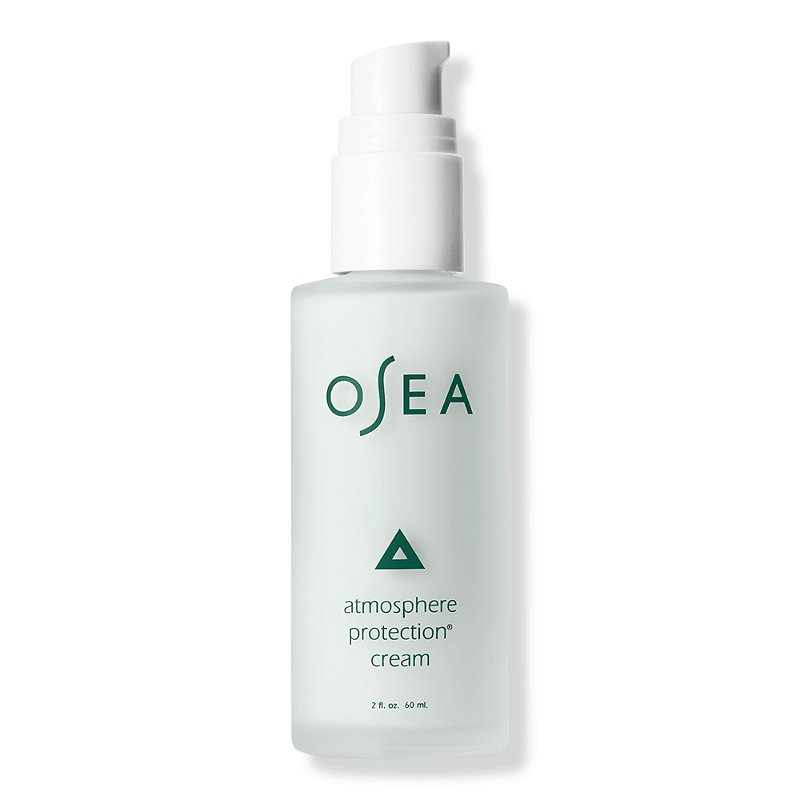 Great for: Dry skin, normal skin, combination skin, oily skin (Blemish Balm for acne-prone/oily skin)
OSEA Atmosphere Protection Cream is a medium weight cream that's neither ultra lightweight nor rich and heavy. It has a perfectly silky smooth cream texture and feels hydrating as well as moisturizing. Atmosphere Protection Cream is loaded with organic algae and helps fight environmental skin stressors such as the sun, pollution, and dry climates
Save 10% with OSEA discount code OBL.
Black Friday Offers (ends 11/28)
FREE full-size $88 Hyaluronic Sea Serum with $135 purchase
FREE full-size $136 Hyaluronic Sea Serum + Undaria Algae Body Butter with $250 purchase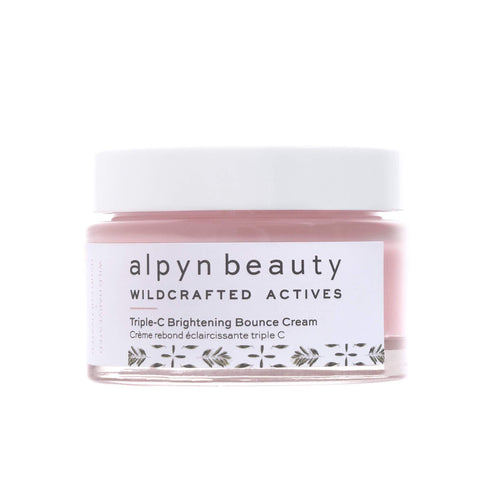 Great for: Dry skin, dull skin, normal skin, combination skin
Alpyn Beauty Triple C Bounce Cream is a bouncy, almost jelly-like medium weight cream with over 50% organic aloe juice, 3 forms of vitamin-C and the polyphenol power of wild chokecherry. The scent is sharply citrus and the shade is a fun shade of bright pink.
SAVE 20% on Alpyn Beauty here (Ends Oct 23, 2022. Discount automatically applied at checkout)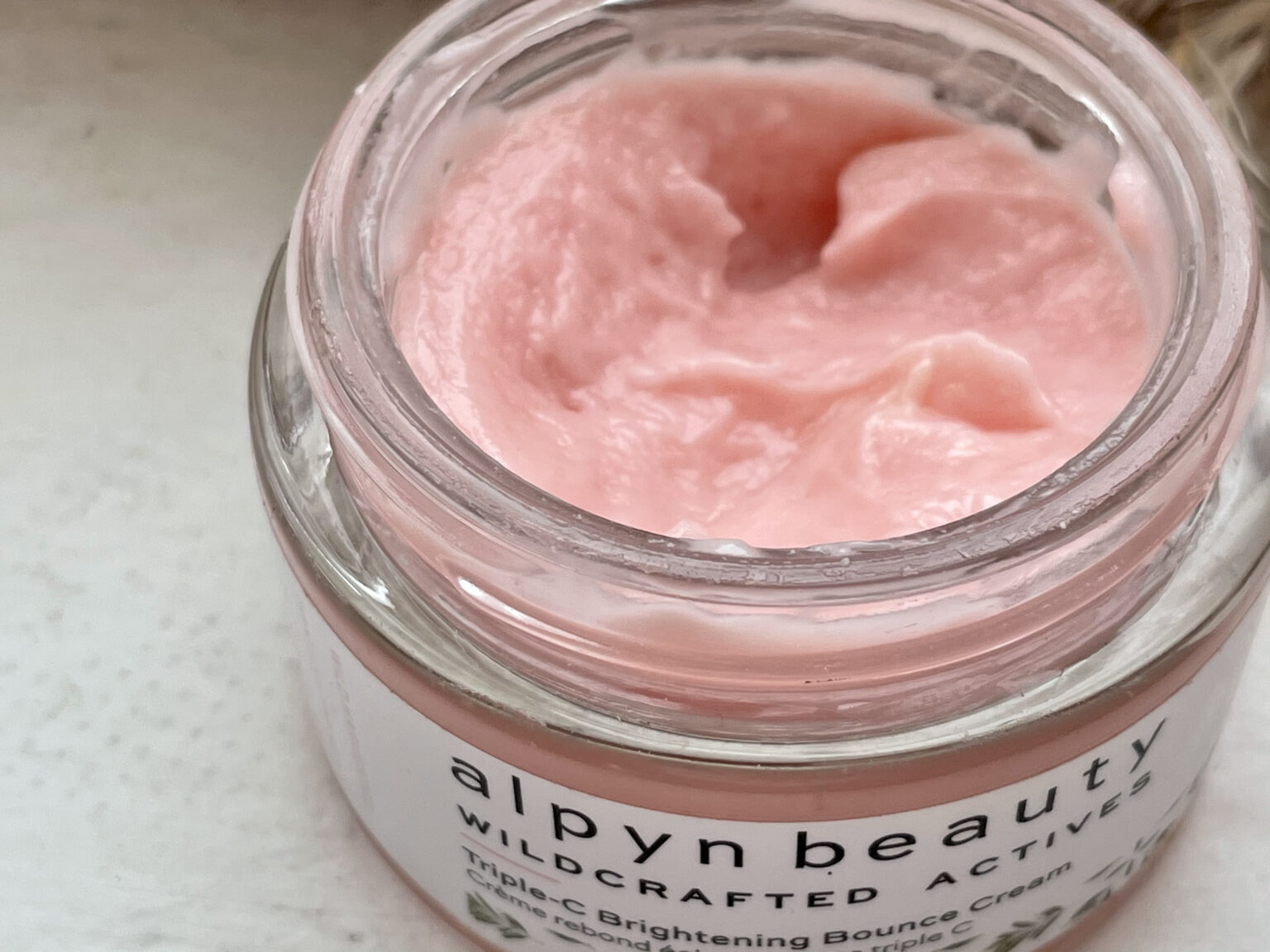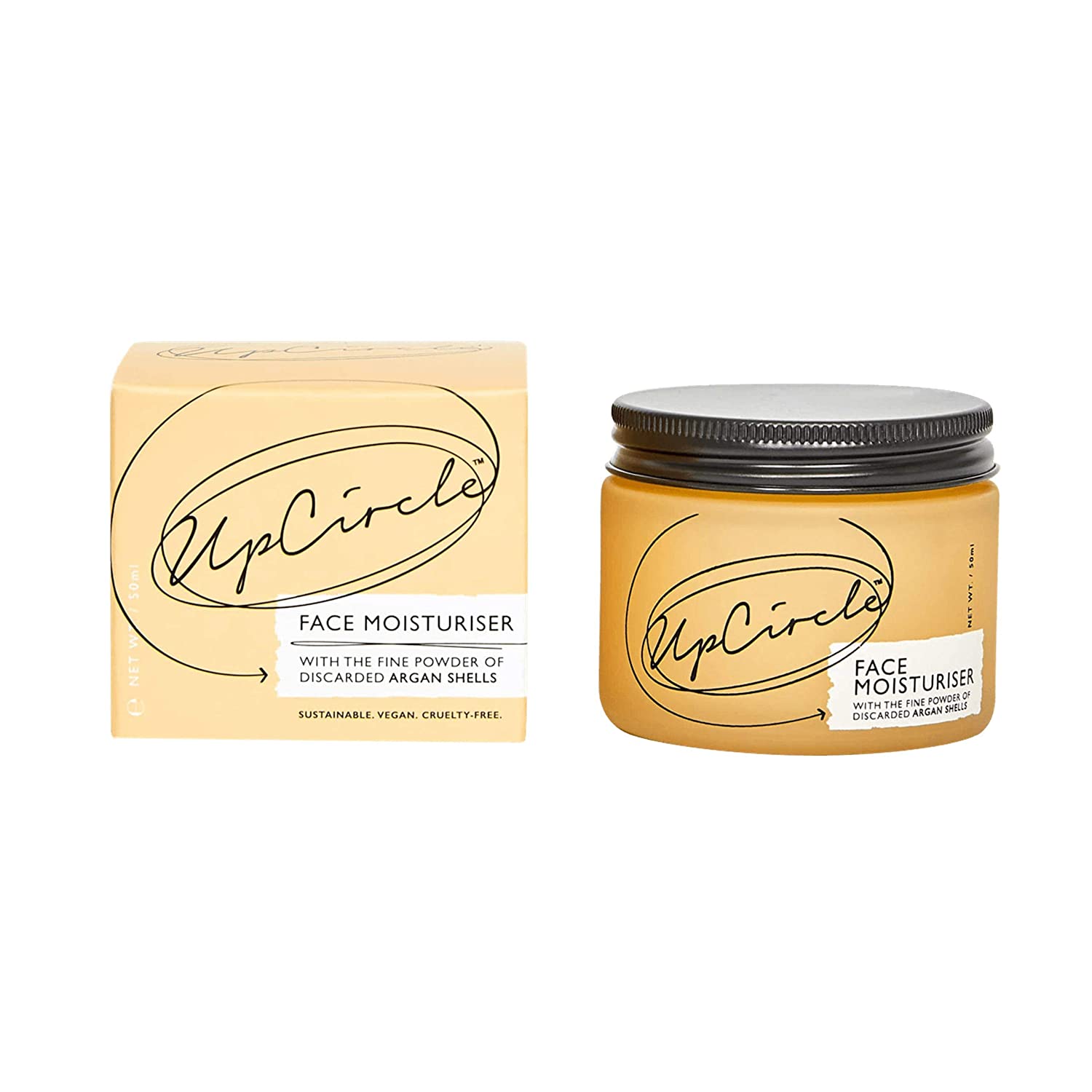 Great for: Dry skin, Normal skin, combination skin (Upcircle Face Moisturizer for oily skin)
One of the most affordable all-natural face moisturizers is made by sustainable skincare brand Upcircle Beauty. They focus on upcycled food waste ingredients like collecting discarded coffee beans from 100 artisan coffee shops and using them in their 100% natural skincare formulas. The Upcircle Beauty Night Cream (which features repurposed blueberries not coffee) has a luscious whipped, silky texture that's deeply nourishing yet still breathable. If you love sweet vanilla and buttercream scents this cream will smell like a dessert to you. The Upcircle Night Cream smells exactly like the cream filling of an eclair!
SAVE 20% on Upcircle here (Ends Oct 23, 2022. Discount automatically applied at checkout)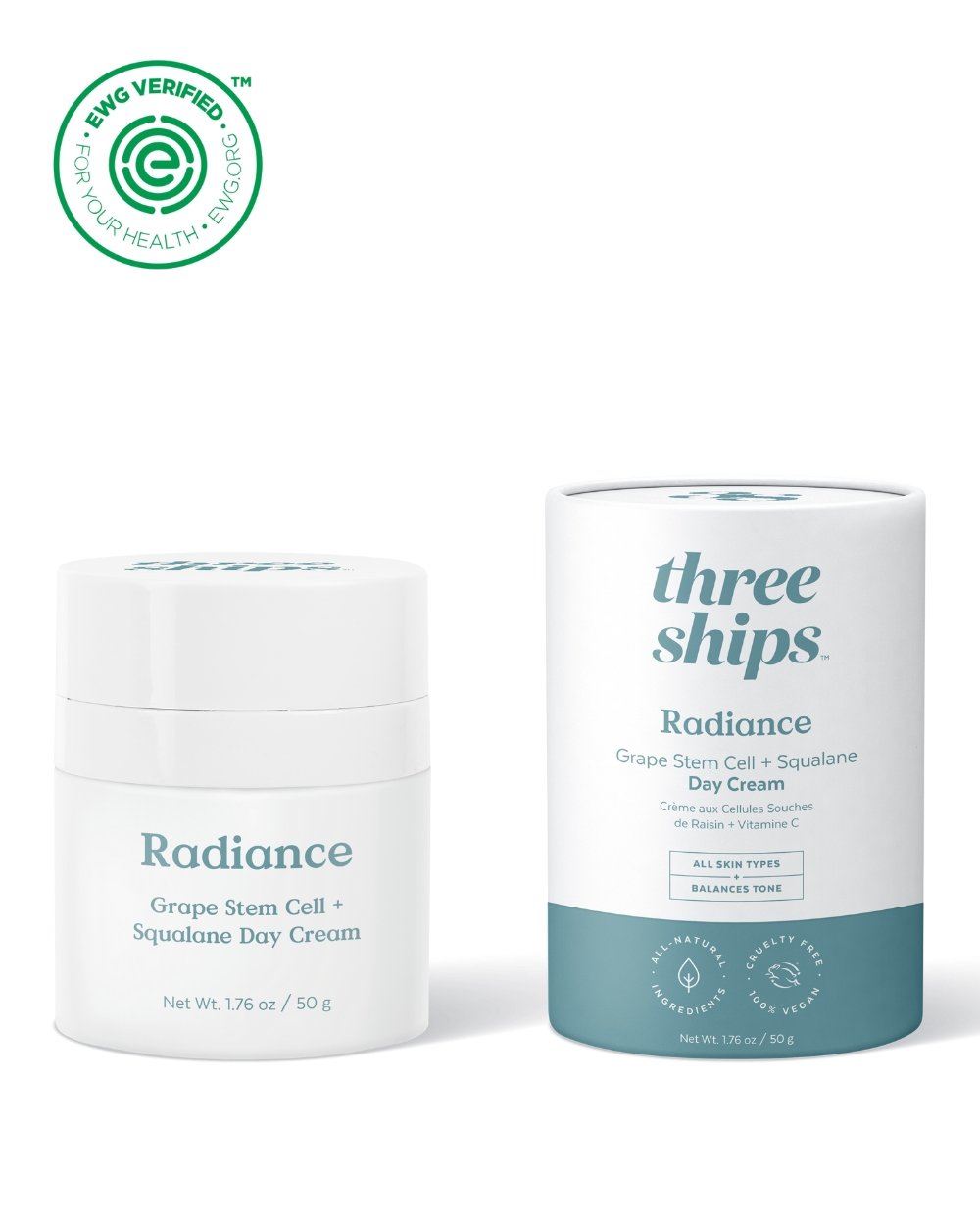 Great for: Dry skin, normal skin, combination skin
For a light silky cream, check out 100% natural skincare brand Three Ships Beauty's grape stem cell Squalane day cream. It comes in a sanitary airtight pump jar and smell faintly of grape. Lightweight, smooth and silky, the Three Ships Radiance Day Cream contains Grape Stem Cells, Bark extracts, Prickly Pear Seed Oil, and  natural Squalane derived from sugar cane.
Affiliate discount code OBL saves 20% at Three Ships Beauty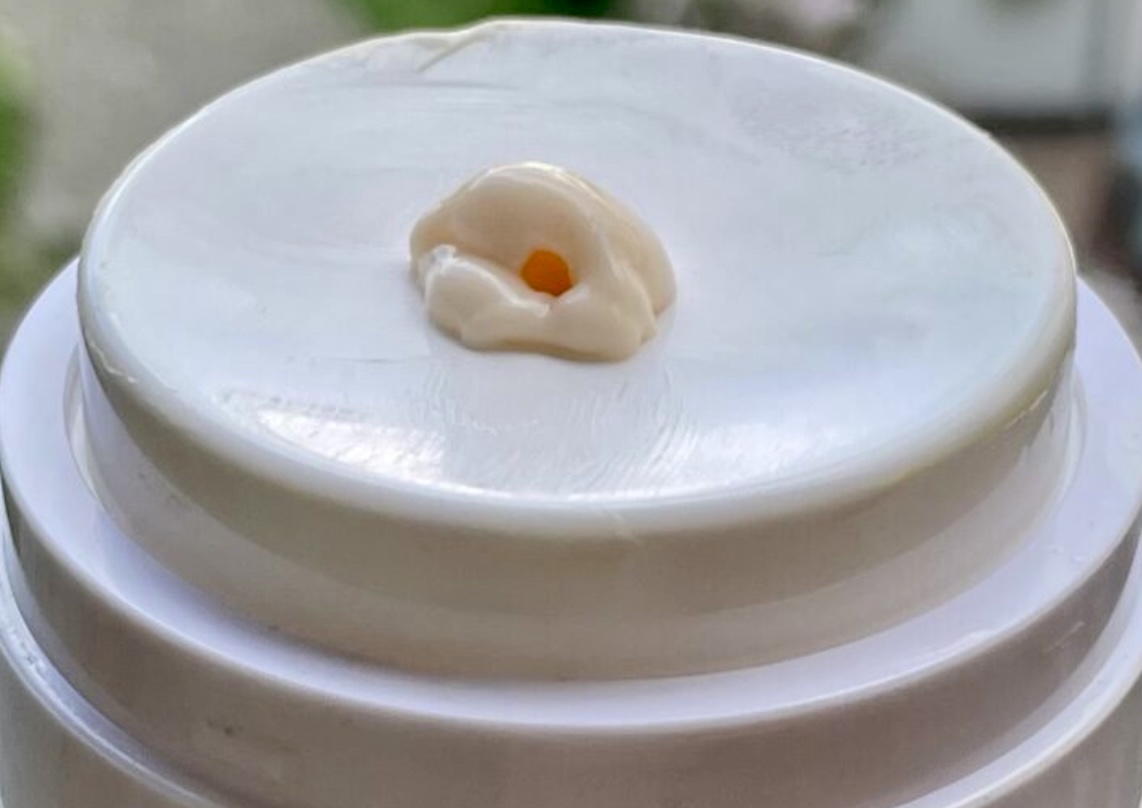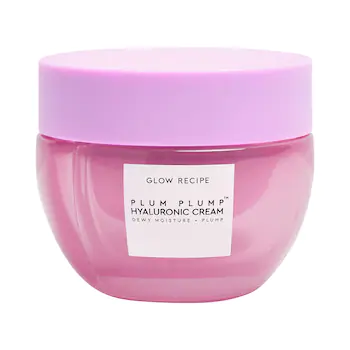 Great for: Dry skin, normal skin, combination skin, oily skin
Sephora aisle staple Glow Recipe makes a very hydrating Hyaluronic Cream that's a gel cream moisturizer. Glow Recipe is a clean beauty brand but uses Phenoxyethanol as the chemical preservative. Plum Plump Hyaluronic Cream is a bouncy, whipped gel cream hybrid that smells faintly of plum and is one of the few Glow Recipe products that doesn't have added synthetic fragrance. The Plum Plump Hyaluronic Cream feels hydrating and contains three antioxidant-rich plums, Kakadu, Illawarra, and Burdekin, along with hyaluronic acid, poly glutamic acid (hydrating peptide) and ice willow herb.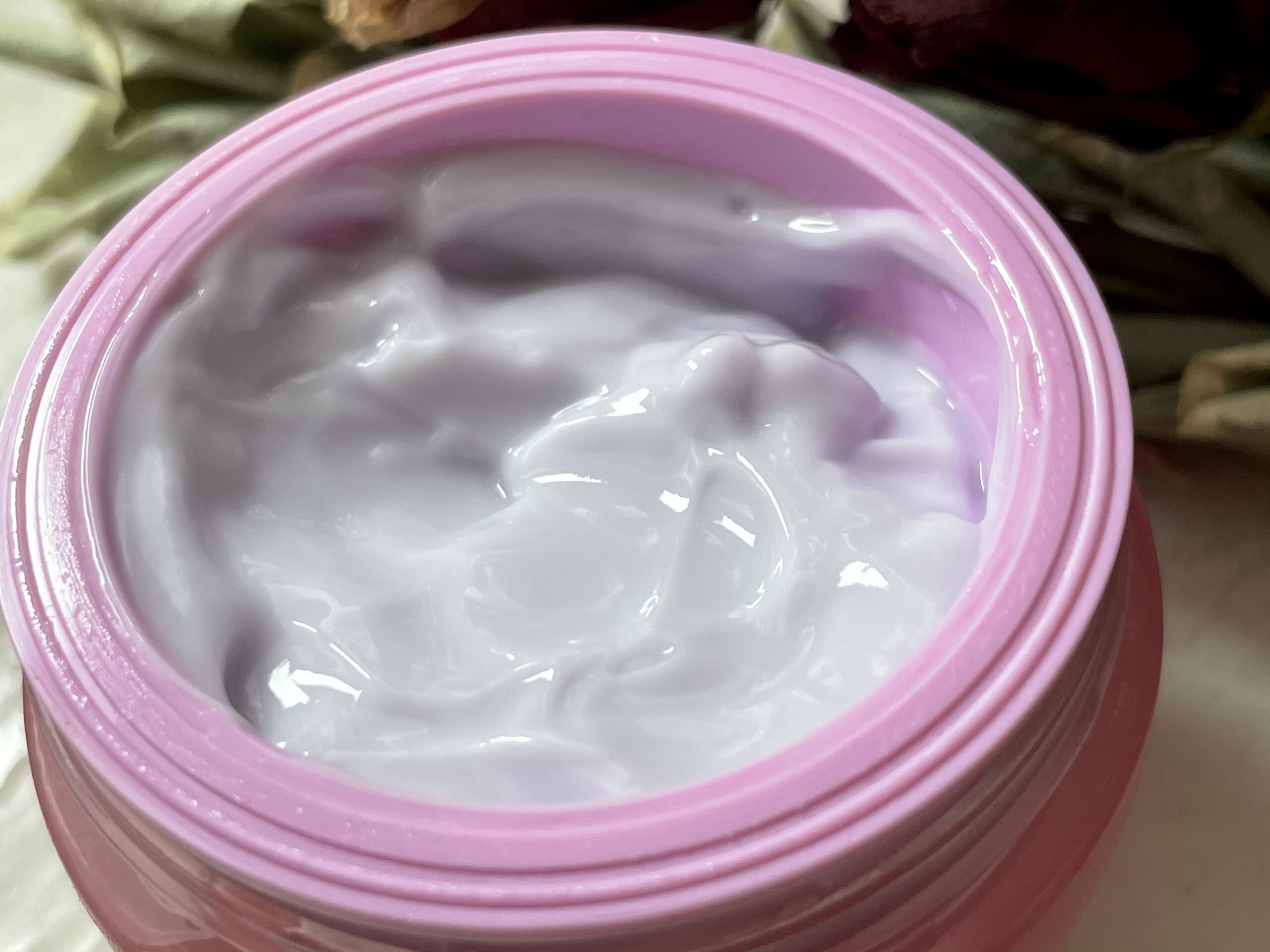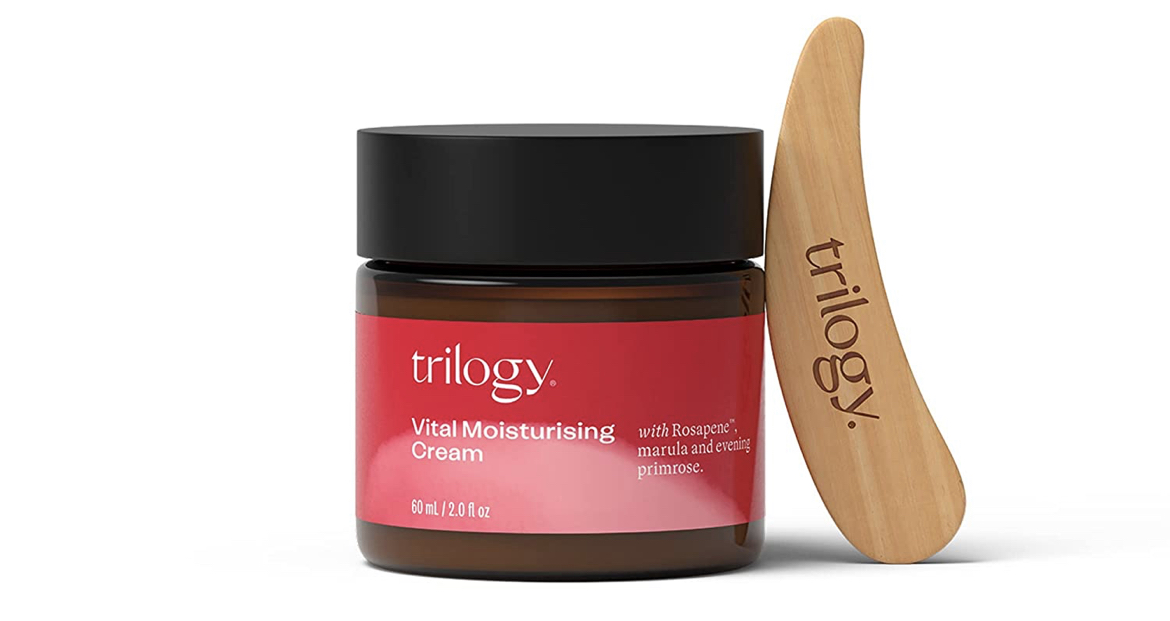 Great for: Normal skin, Dry skin
If you're looking for a thick and rich cream for dry skin, check out Trilogy Vital Moisturizing Cream. Popular natural New Zealand skincare brand Trilogy is widely available at Ulta and online. This is a non-scented rich cream with Rosapene™ (Trilogy's unique rosehip and super antioxidant complex), marula, orange flower and evening primrose oils plus tomato, cranberry seed and acai oils. It's the heaviest one out of all the moisturizers featured in this post.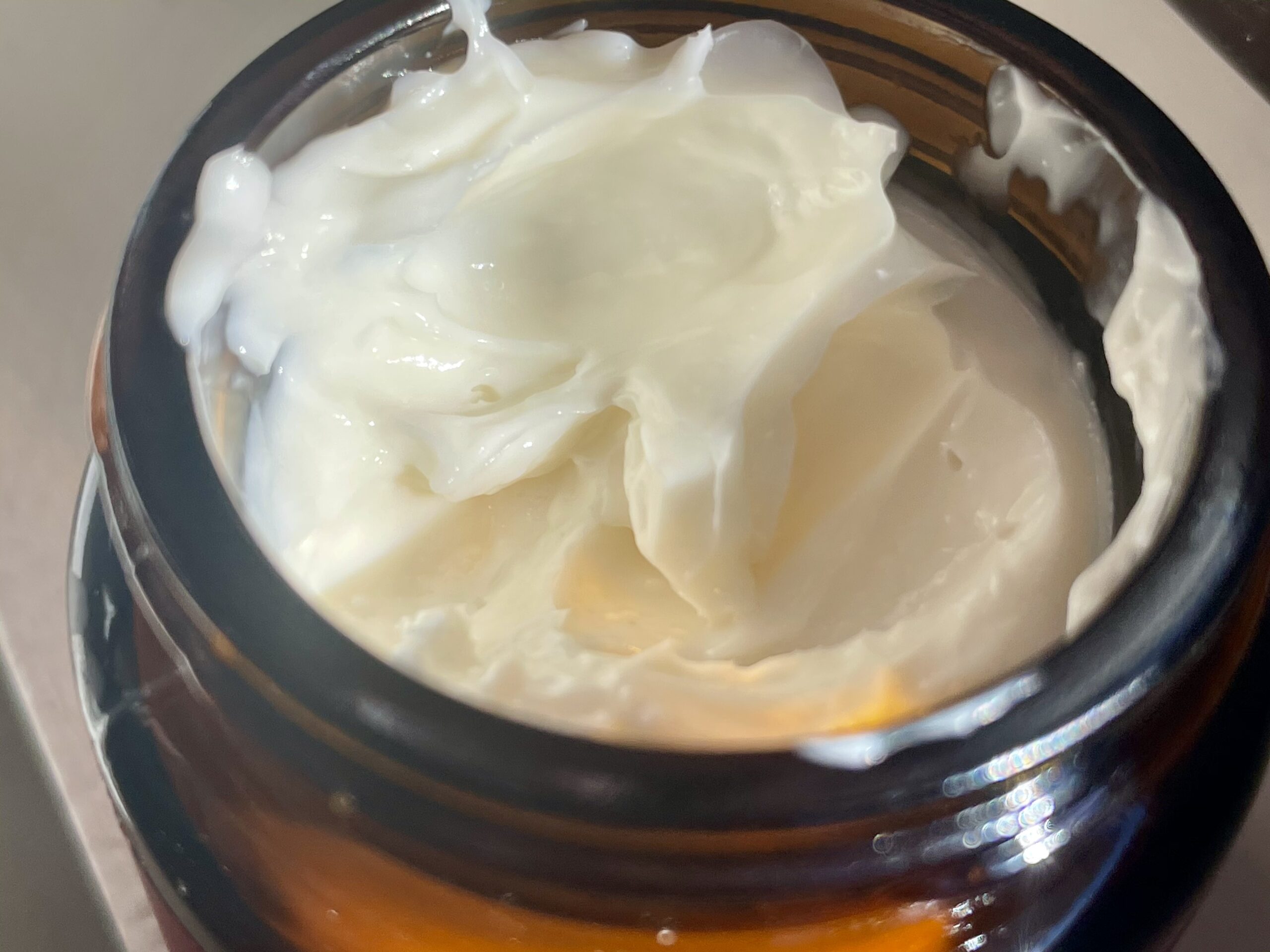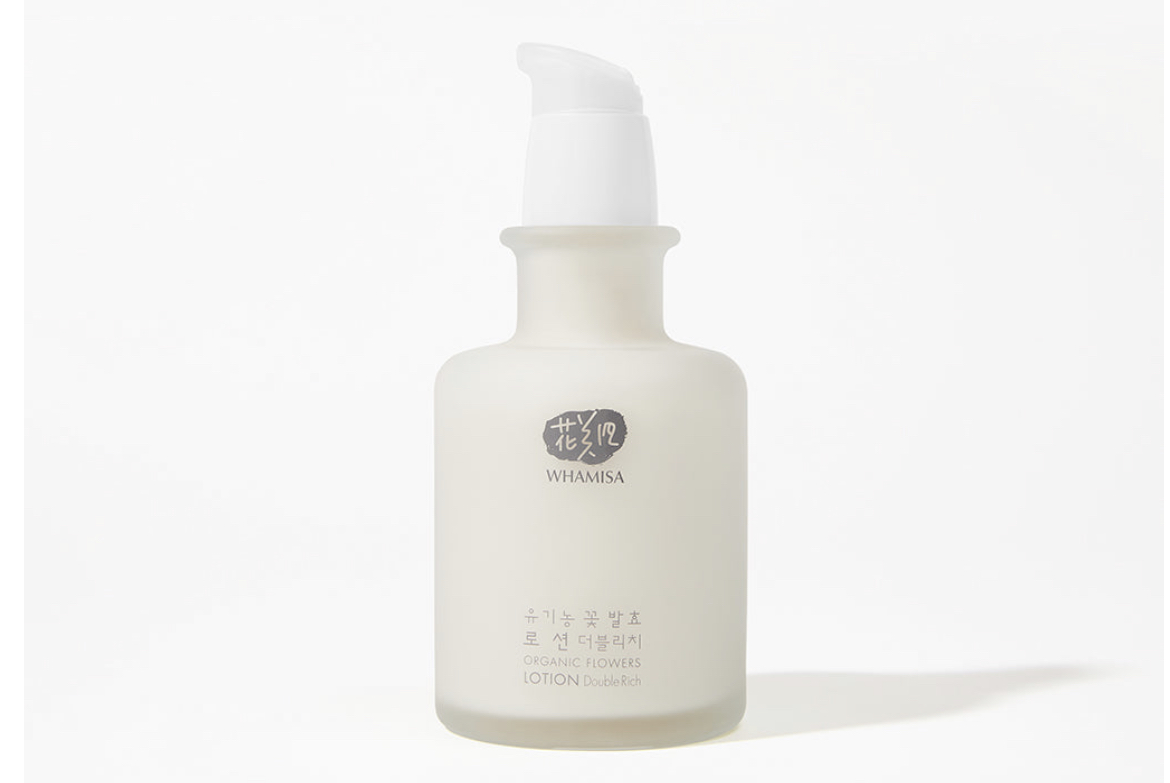 Whamisa Organic Flowers Lotion Double Rich $41
Great for: Dry skin, normal skin, combination skin
For those of you interested in an organic Korean face moisturizer (that is 95% organic), check out the Whamisa organic flowers lotion double rich. Extremely hydrating, Whamisa's face lotion is made in a base of certified organic aloe leaf extract (not aloe juice like most) and features Whamisa's signature fermentation technique using fermentation filtrates from three different flowers: chrysanthemum, lotus, and dandelion with Lacto-fermentation. The moisturizing factor comes from a blend of oils owns butters, including rare Pure Damask rose essential oil.
Discount code ORGANICBEAUTYLOVER  saves 20% bringing the price down to $32.

While not a personal top favorite, the Honest Beauty cream is a decent and affordable product that's more of a cross between a gel and a cream. I would characterize it as a heavy gel-cream hybrid. With a silky smooth texture and no detectable scent, the Honest Beauty cream is satisfyingly moisturizing, but there is something about the consistency that feels a bit tacky to me.
Jessica Alba describes Hydrogel Cream as "bouncy" but I've experienced bouncy creams (if you press your finger down on the cream in the jar, they bounce back), and Honest Beauty's doesn't do that. Honest Hydrogel Cream contains 2 sizes of Hyaluronic Acid, Squalane, and Jojoba Esters. While Honest Beauty says it works for all skin types, I find that this would work best for combination skin. It might not be moisturizing enough for truly dry skin and too heavy for oily skin.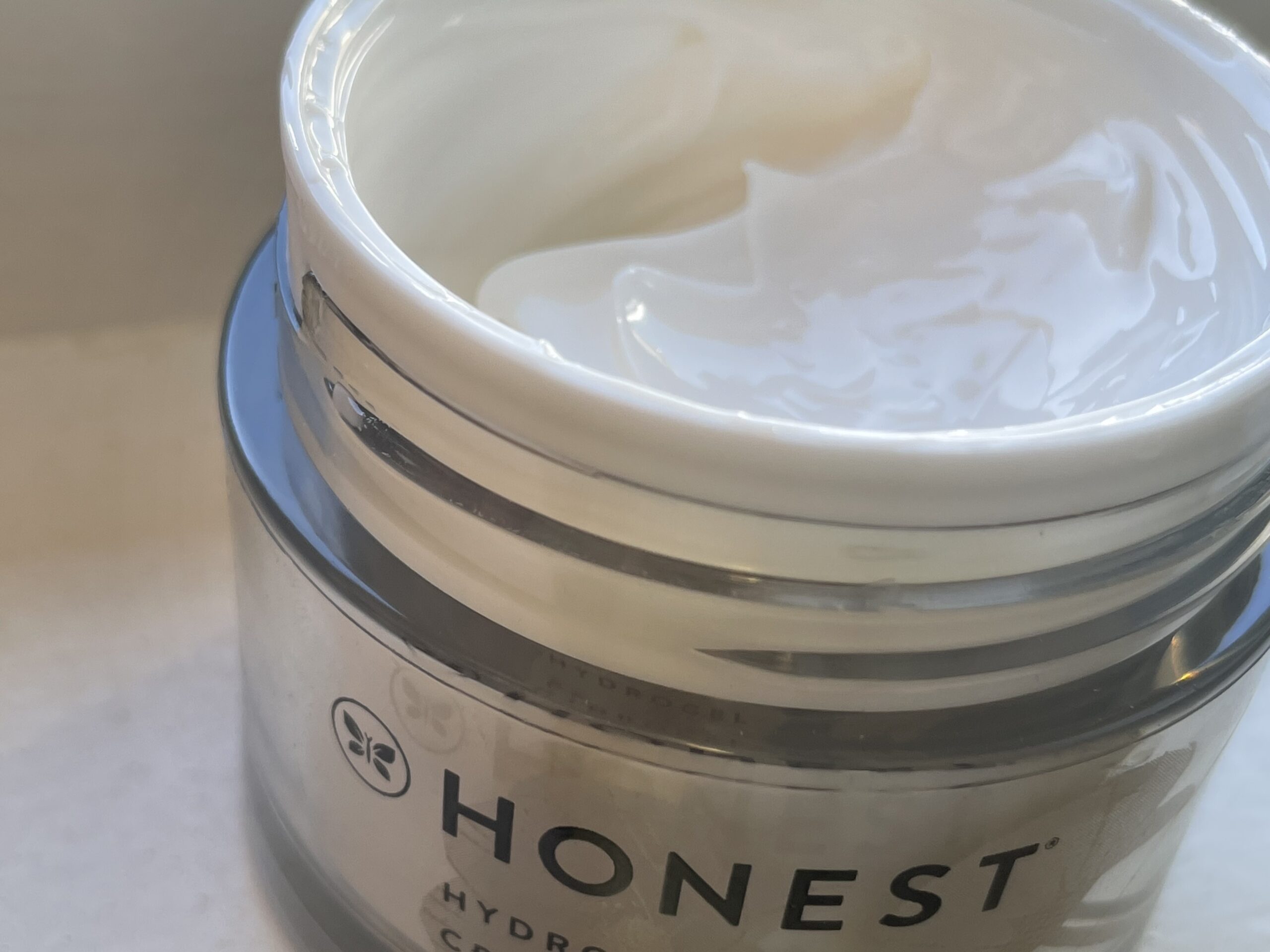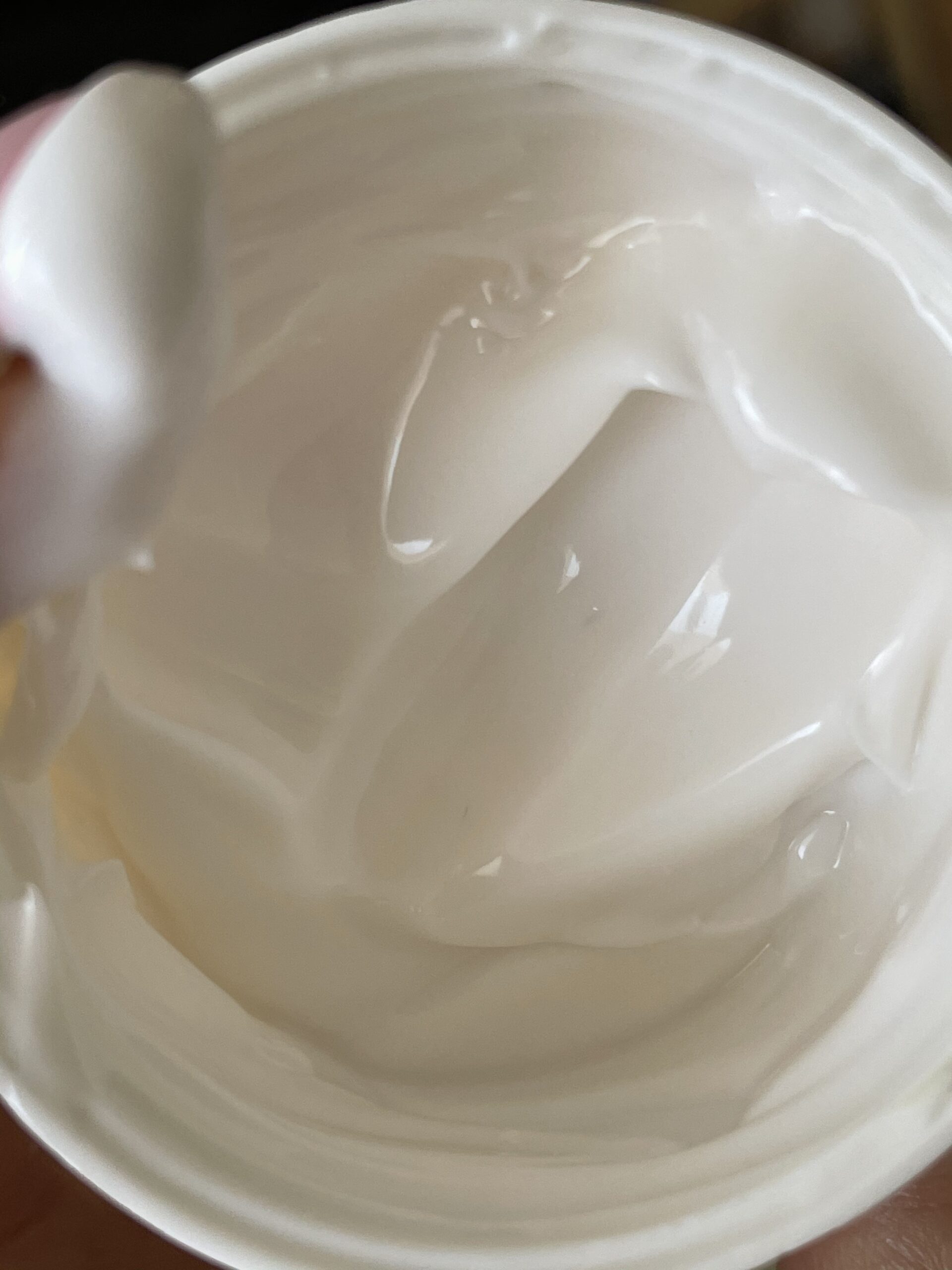 Budget Face Moisturizer for Men
While I haven't tried many male skincare brands (and many of the options above are unisex), I wanted to shout out to Jaxon Lane, an affordable clean skincare line specifically for men. And they happen to be K-beauty inspired.
The GQ Award winning Relax and Repair moisturizer is made with Centella Asiatica, Niacinamide, Ceramides, Hyaluronic Acid, and Squalane. and has no scent. It leans medium in consistency for me and leaves a matte finish, since men hate to look or feel the slightest bit greasy.
Be Sure to Pin if you Liked This!