10 Best Affordable Natural & Organic Face Washes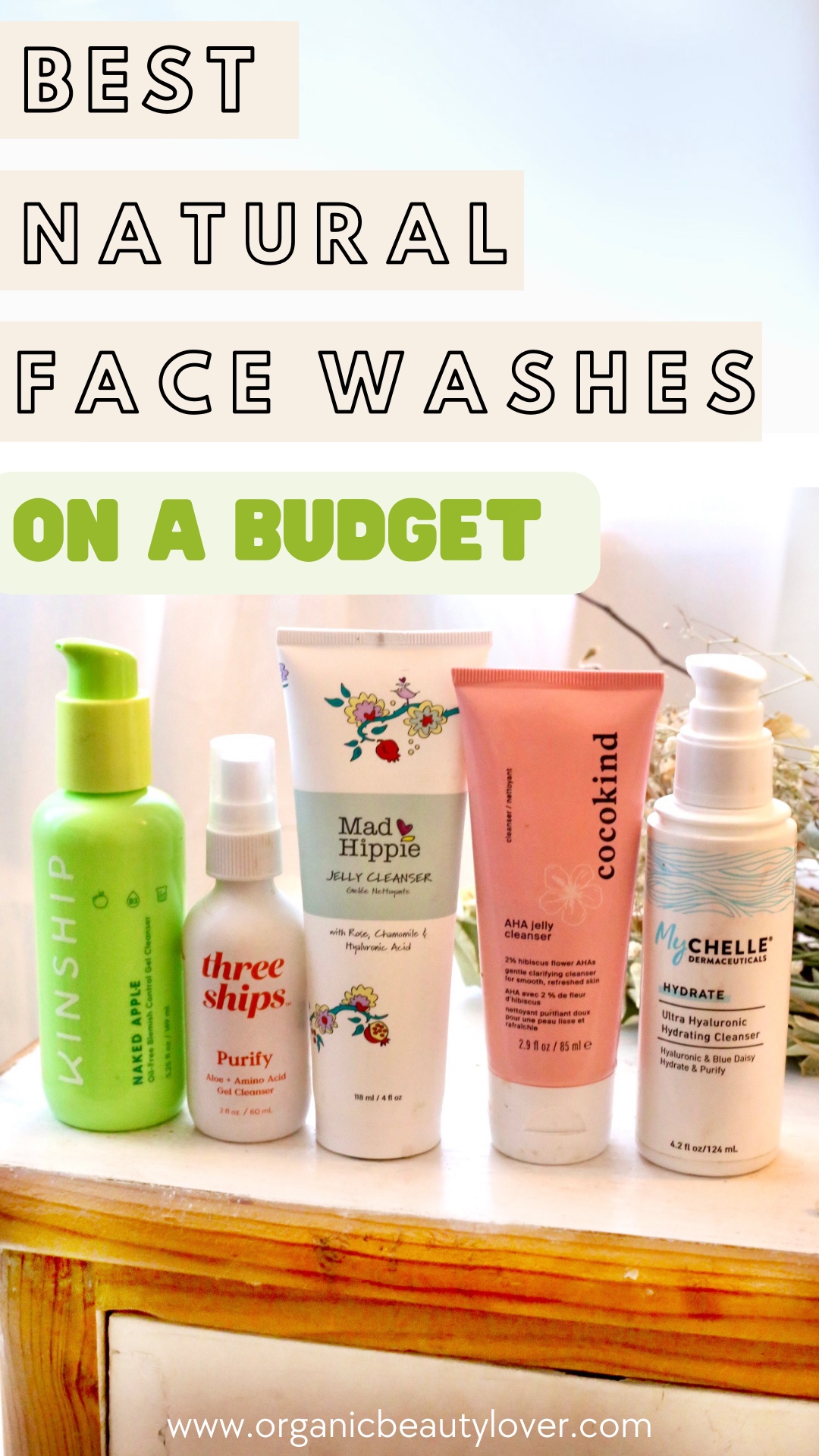 Looking for the best natural and organic face washes that are budget friendly? Organic face cleansers will spend the least amount of time on our skin (technically two minutes), so it makes sense to look for the most affordable option. But cleansing is the most important step in your skincare routine because leaving residue on your skin means all the products you use afterwards aren't going to work. Not to mention the pollution and bacteria remain in your pores and continue to wreak havoc and cause premature aging. So you want something budget friendly that still effectively removes makeup and grime. These clean beauty face cleansers won't break the bank and use pure, natural and organic ingredients without harsh surfactants.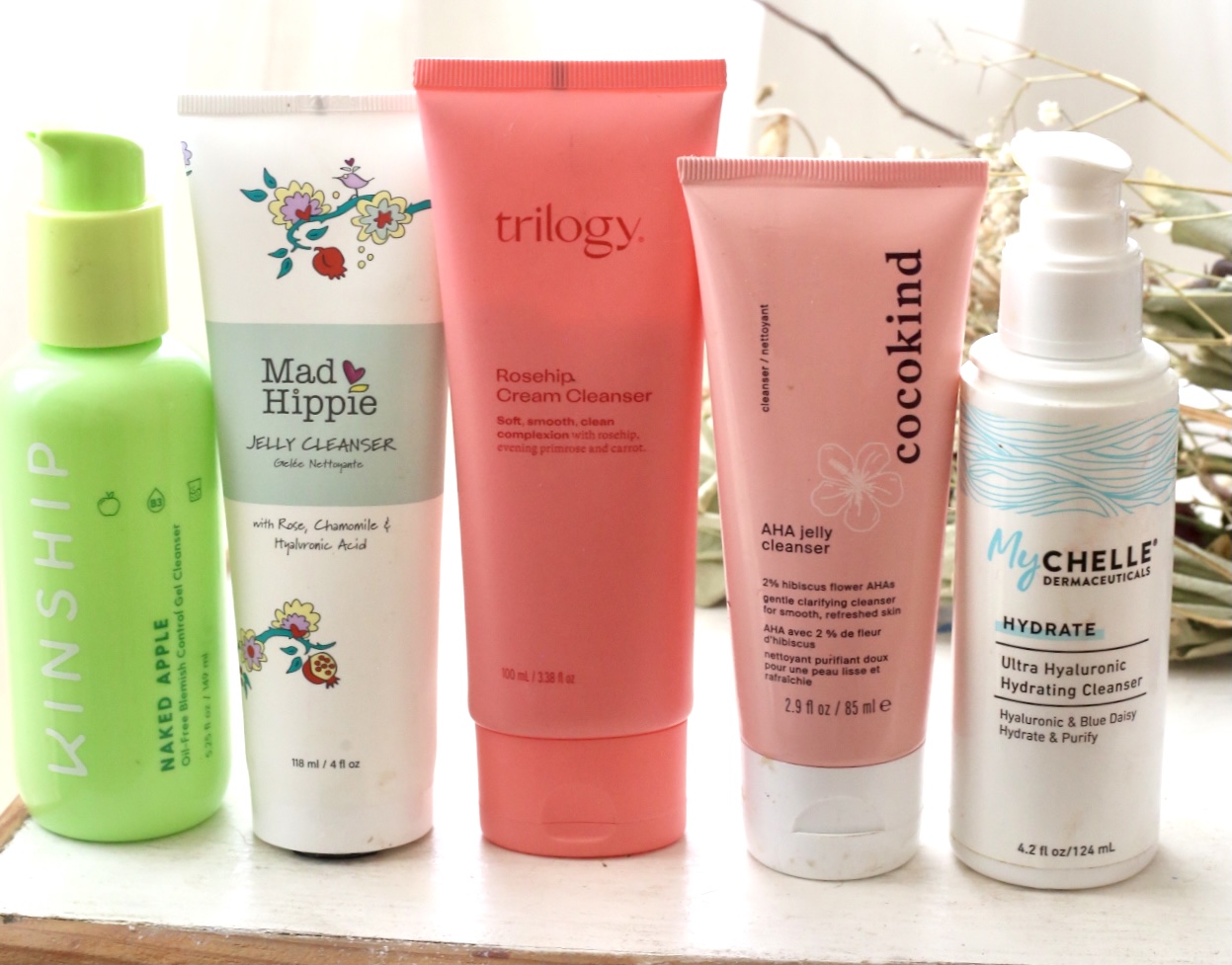 Check out the Newest Posts: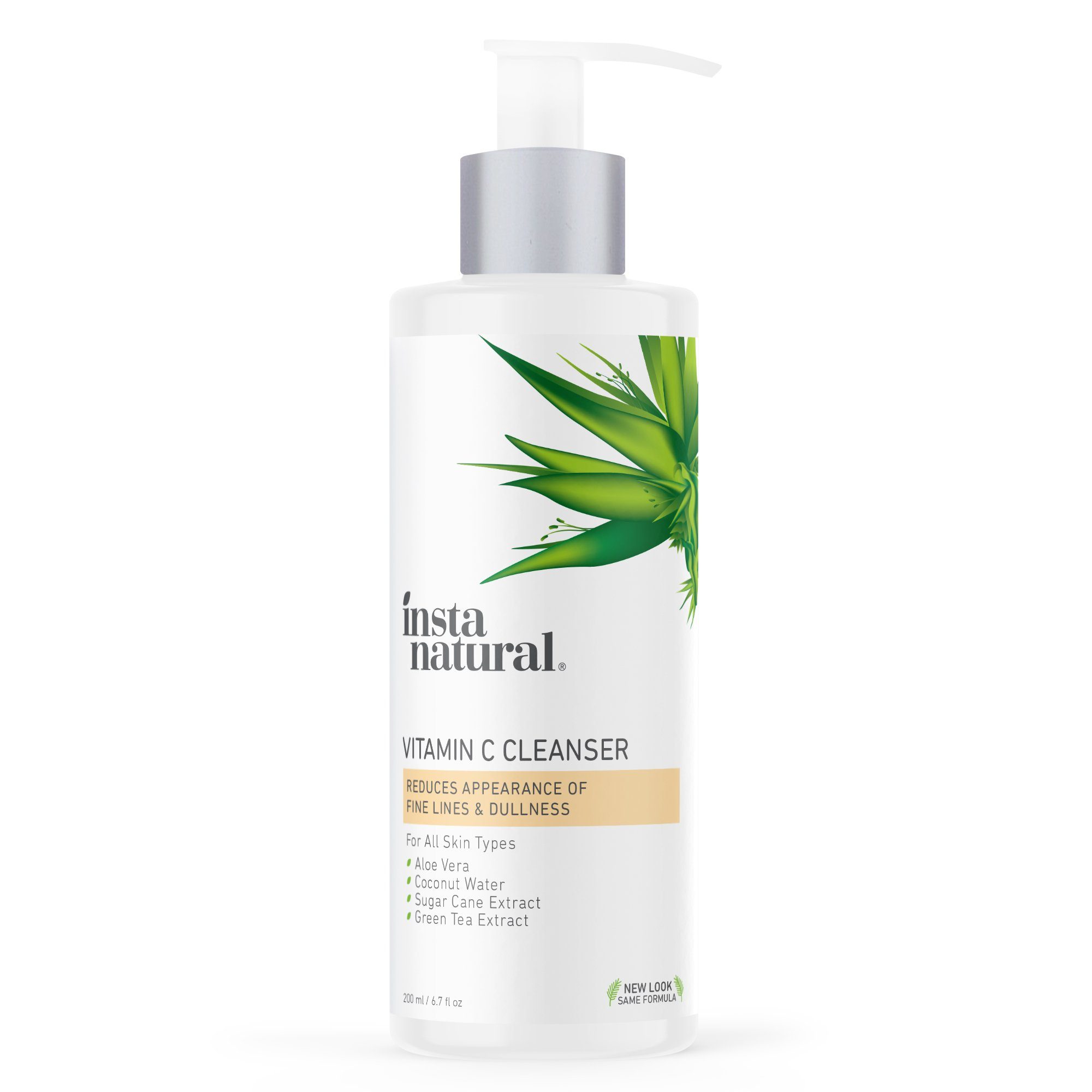 For Amazon Prime Day July 12-13, 2022 the InstaNatural Vitamin C Cleanser is only $11.99 from $17.99 making it super cheap! All natural and organic without any phenoxyethanol either, the Instanatural cleanser is made with natural Vitamin C and extracts like Green Tea, Chamomile and Sugar Cane, coconut water, aloe in a water base.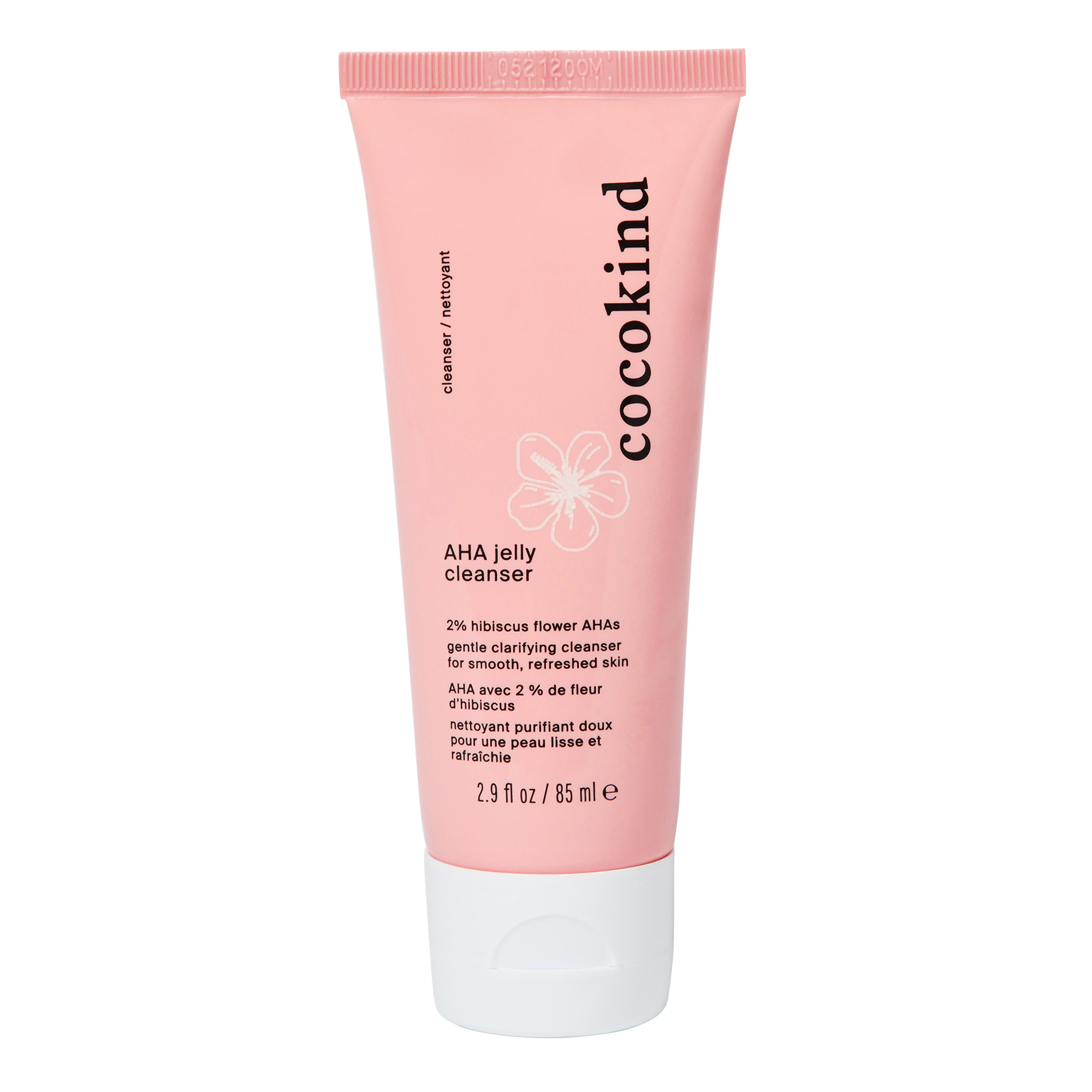 Perhaps my favorite newest product by Cocokind is their AHA Jelly Cleanser! It has a unique blend of 4% alpha-hydroxy acids (AHAs) from hibiscus flowers (2%) and fermented grape blend (2%). The Cocokind AHA Jelly Cleanser has a subtle floral scent and a thin goopy serum-like consistency that lightly emulsifies. Not a huge fan of the scent, but I do like the way this cleanser feels. It comes out runny and feels very light and hydrating on my skin. Plus it's only $18! Surprisingly, the AHA Jelly Cleanser can take off my full face of sunscreen and makeup well. Skin feels toned after and maybe a little bit tight for my dry skin, but that's quickly resolved with all the hydration I add back to my skin after anyways.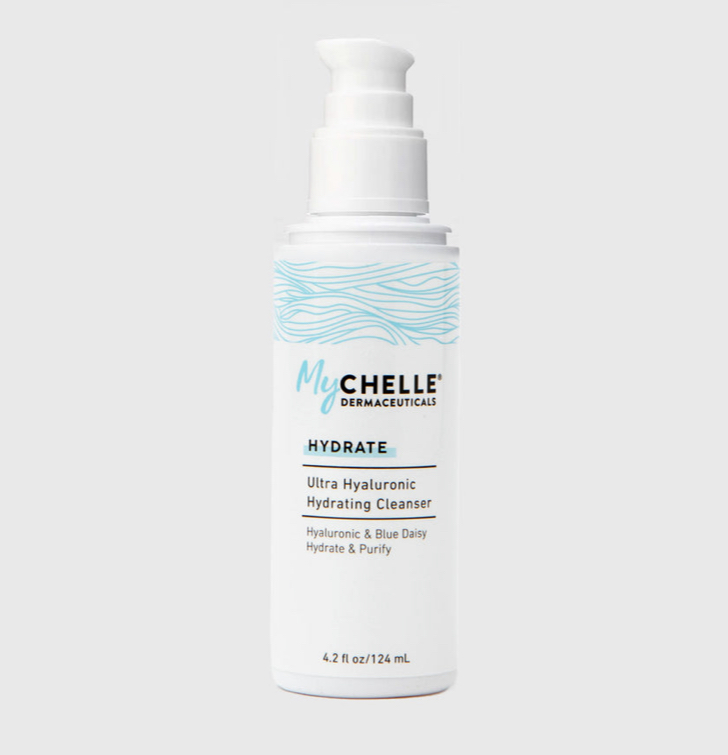 If you're looking for a super unctuous creamy cleanser the Mychelle Ultra Hyaluronic hydrating cleanser is a great affordable option. It's a hybrid Cream oil cleanser that feels like a creamy gel. I absolutely love the scent – it reminds me of marshmallow. The Mychelle cleanser is infused with Hyaluronic, Rose Flower Water and Blue Daisy Extract to soothe and help calm skin. It's also enriched with botanicals like Neem, French Oak and Aloe Extract. For under $18 this is a great formula with interesting ingredients. Please note the Mychelle Cleanser does include Phenoxyethanol as a preservative.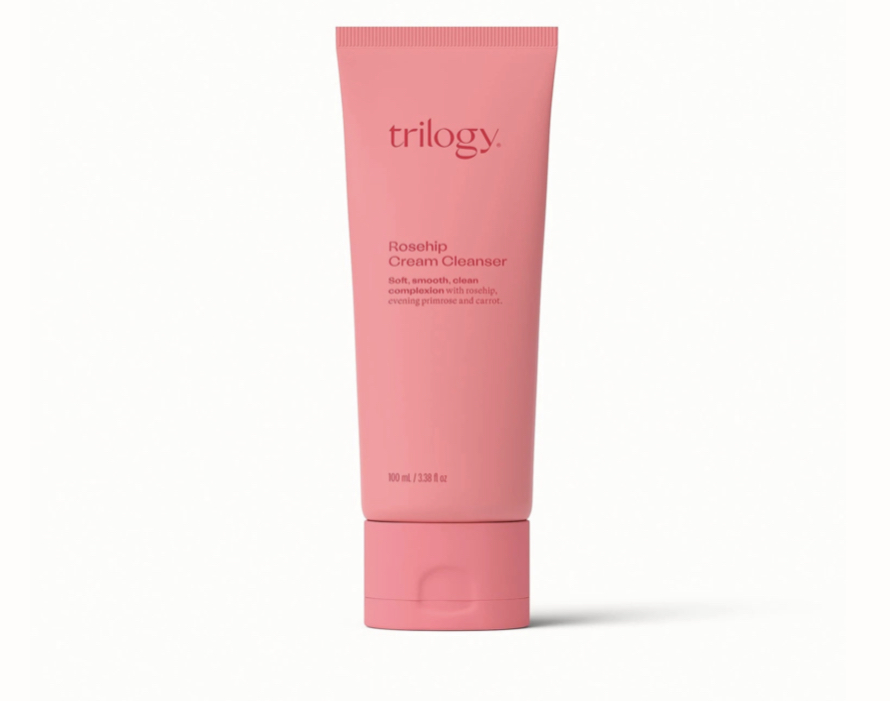 The Trilogy Rosehip Cream Cleanser is one of my favorites from the entire Trilogy line. They also offer a gel cleanser, but I think their cream cleanser is a standout. It comes in a beautiful pink tube and and is a silky oil-cream cleanser that melts makeup off. It has a subtle rose scent and contains nourishing plant oils like evening primrose, Rosehip, jojoba, sweet almond, carrot seed and more. Price: $23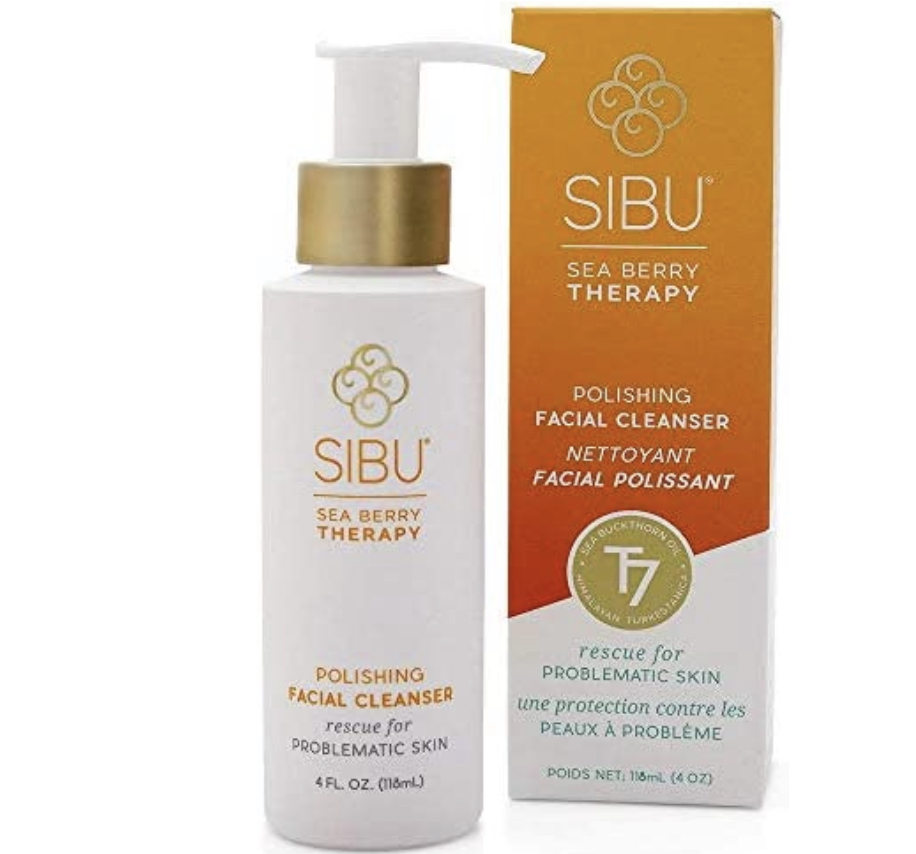 SIBU harnesses the power of Himalayan Sea Buckthorn Berries and their Polishing Cleanser is a gel cleanser with added exfoliation benefits. It has a thick gel-like consistency but also has biodegradable jojoba beads that provide mild exfoliation. This product is especially useful at night when you're exhausted and don't have the energy to use a separate cleanser and exfoliation product. It didn't leave my skin feeling stripped at all and has a fresh citrus scent. It's only $14.99 for 4 fl oz on Amazon.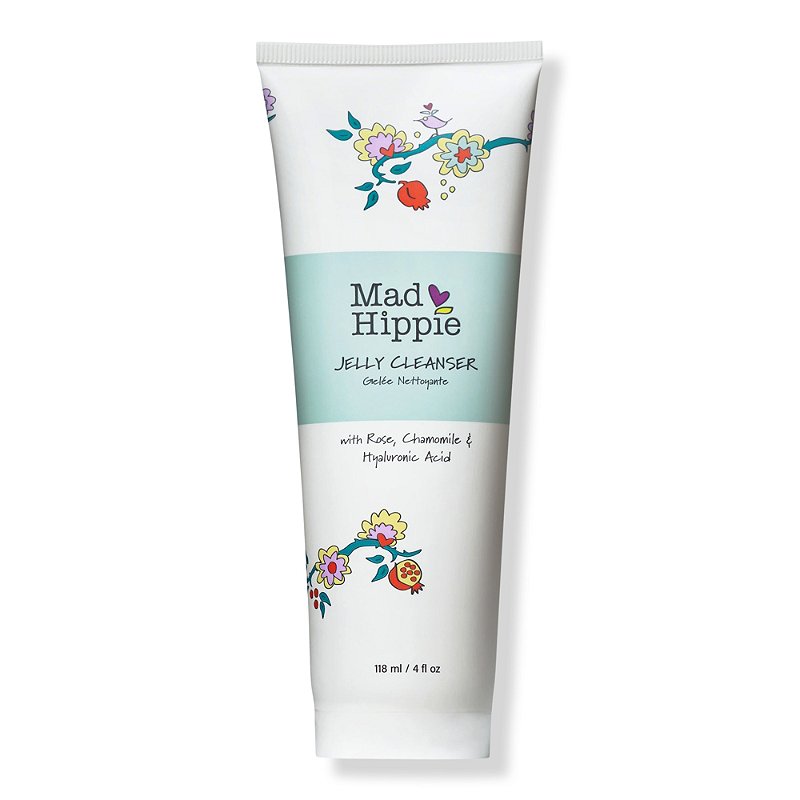 The Mad Hippie Jelly Cleanser is an interesting cleanser for those of you who dare to try something different and don't have sensitive skin. Practically a cleansing balm & face wash in one, this is a mildly acidic jelly-to-milk cleanser that removes makeup, pollution, excess oil and grime and gives skin a burst of antioxidants with Kakadu Plum Fruit Extract, Acai Fruit, Resveratrol, Sodium PCA, Sea Buckthorn Berry, Rose, White Tea, and Chamomile. While Mad Hippie named it a Jelly Cleanser, it's actually more of a petroleum jelly not a fluffy jelly that feels like you're applying a gel vaseline onto your face. Once dampened with water it emulsifies and turns milky. You'll feel a refreshing (or unenjoyable depending on your personal preference) tingle after drying your face. Mad Hippie Jelly Cleanser is $17.99.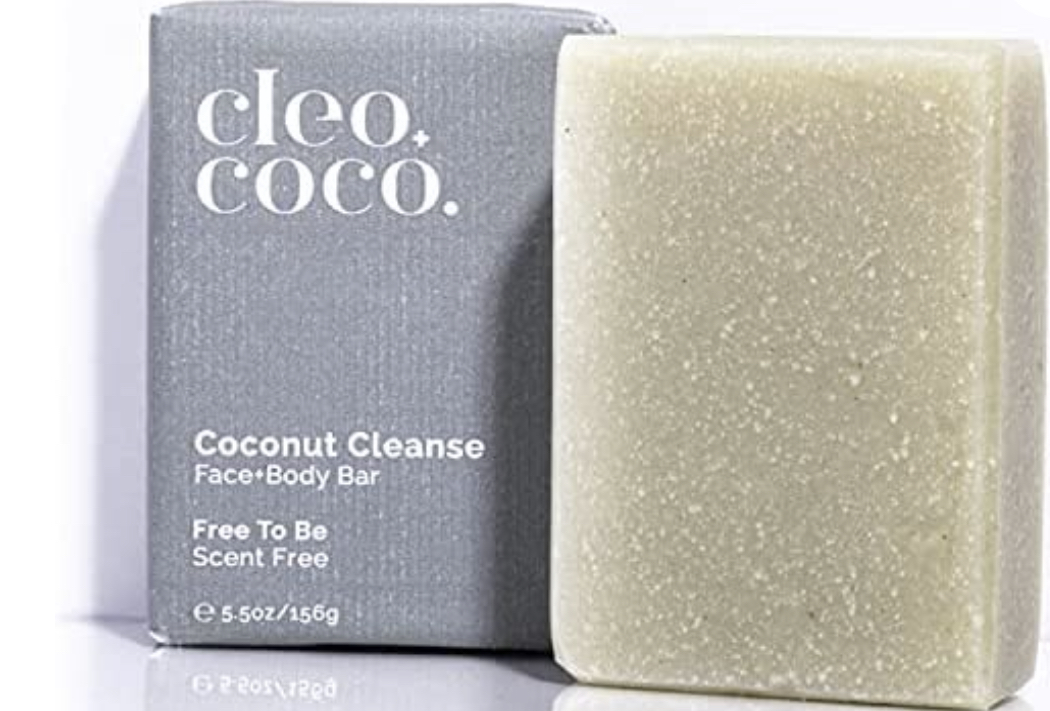 For a plastic-free face soap bar, Cleo & Coco has been my favorite. Cleo & Coco's Face + Body Bar soaps are all natural, cold-pressed, zero waste and aluminum free. They're just under $10 and contain nourishing Bentonite Clay, Saponified Oils of Sustainable Palm, Coconut Oil, Olive Oil, Coconut Milk Powder, Honey, and Shea Butter. If you don't like "dry" soap bars, the Cleo & Coco Coconut Cleanse feels so nourishing – and they're large. Cleo & Coco offers four different types of soap bars.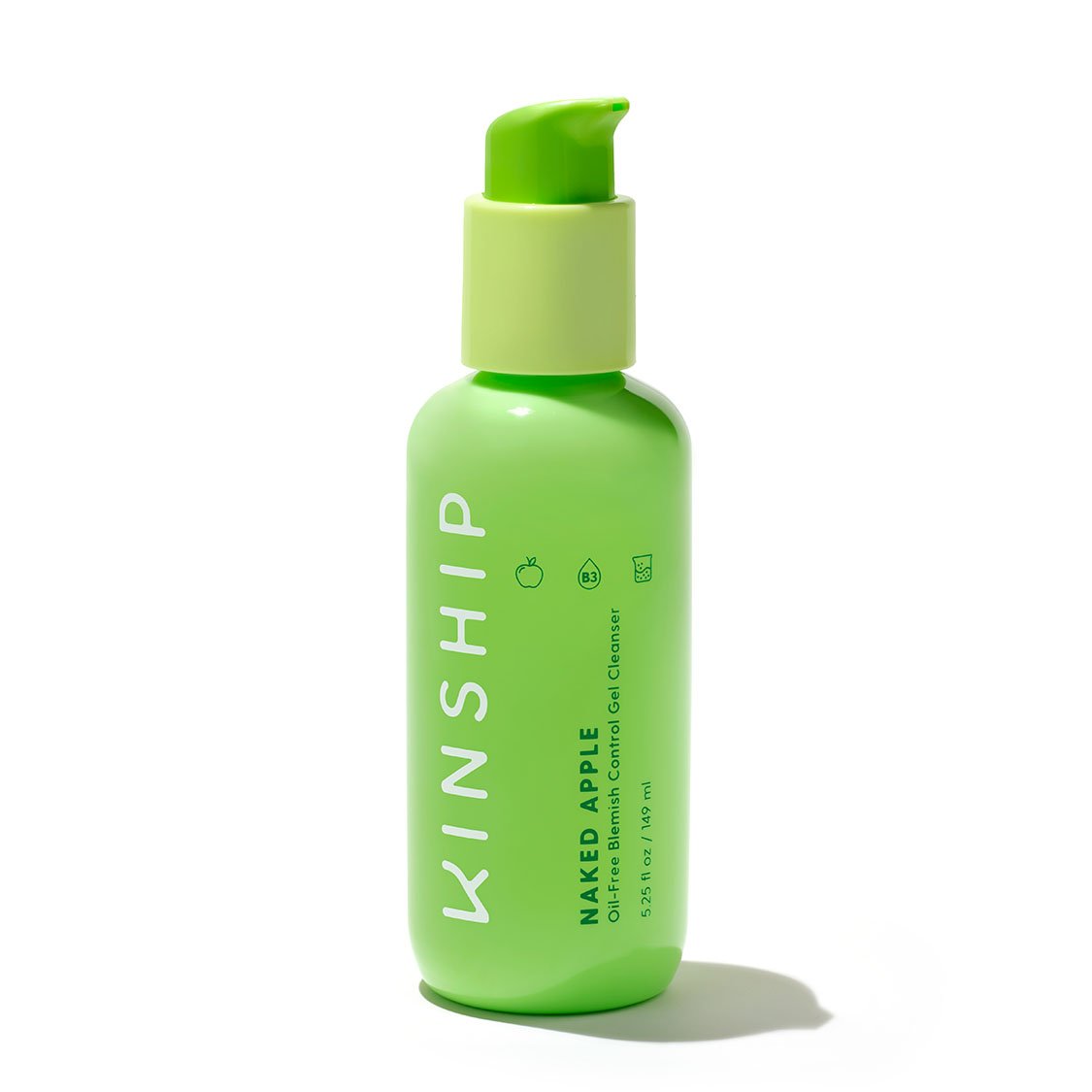 The Kinship Naked Apple Oil Free Blemish Control Gel Cleanser is a heavy duty gel cleanser that's thick and viscous with a loud scent. This is an effective gel cleanser whose only con, which is due to my personal taste, is that the green apple scent is too strong for me. I'm not talking about a subtle apple scent — it's reminiscent of a Green Apple jolly rancher. Kinship Green Apple Gel Cleanser contains:
Niacinamide
Lactic Acid
Kinbiome
Sustainably harvested green apple extract
Additional fruit extracts of: Pear, Banana, Raspberry and Eggplant
Save 20% on Kinship here until Oct 23, 2022 (Discount automatically applied at checkout).
Ok I know this costs $32 but hear me out – it's 8 fl oz while most of these cleansers are around 4 fl oz. So if it came in a smaller bottle Fantastic Face Wash would cost $16. This is a great unisex face cleanser that is a his and hers favorite. This clear gel cleanser has a refreshing scent and contains Aloe, lemon, white tea, rice seed and sugarcane. SAVE: Discount code OBL15 saves 15%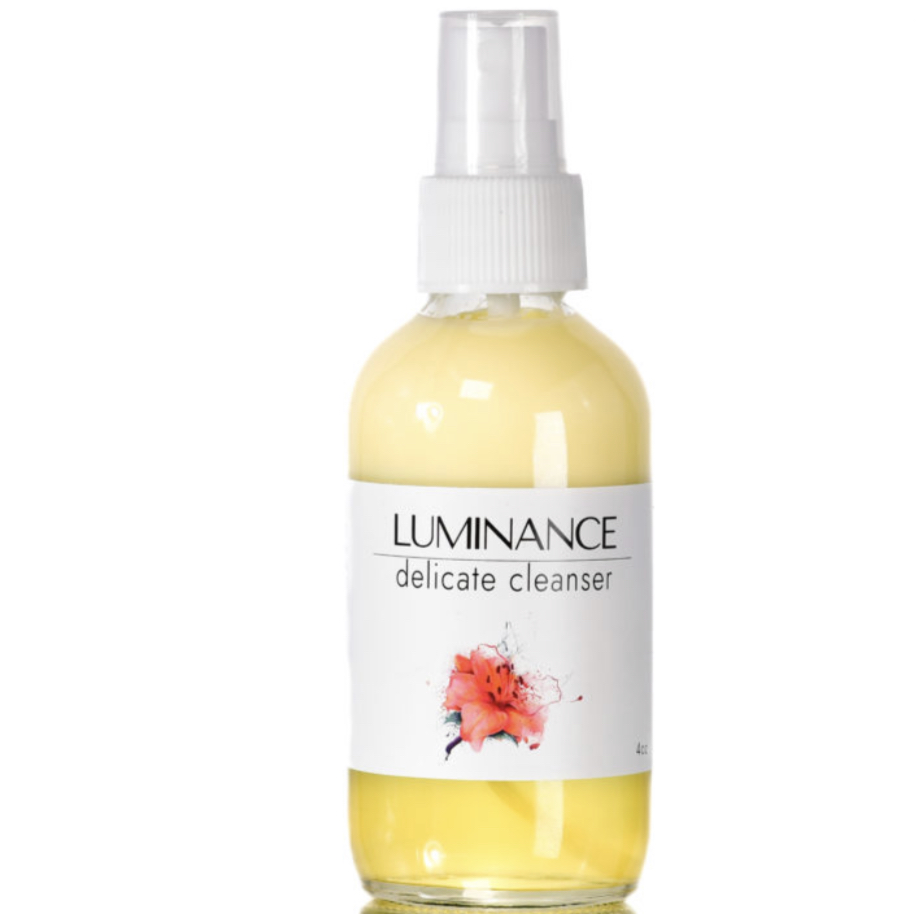 For an unctuous creamy and silky cleanser with saponifier oils, Luminance makes a great, totally underrated organic face cleanser. Luminance prides itself on pristine, organic and high quality ingredients in perfectly pH balanced formulas. Their Delicate Cleanser is ideal for oily, dry or unpredictable skin and takes everything off seamlessly. It's a great budget dupe that's similar to Earthwise Beauty Marshmallow Suds. Price: $21.75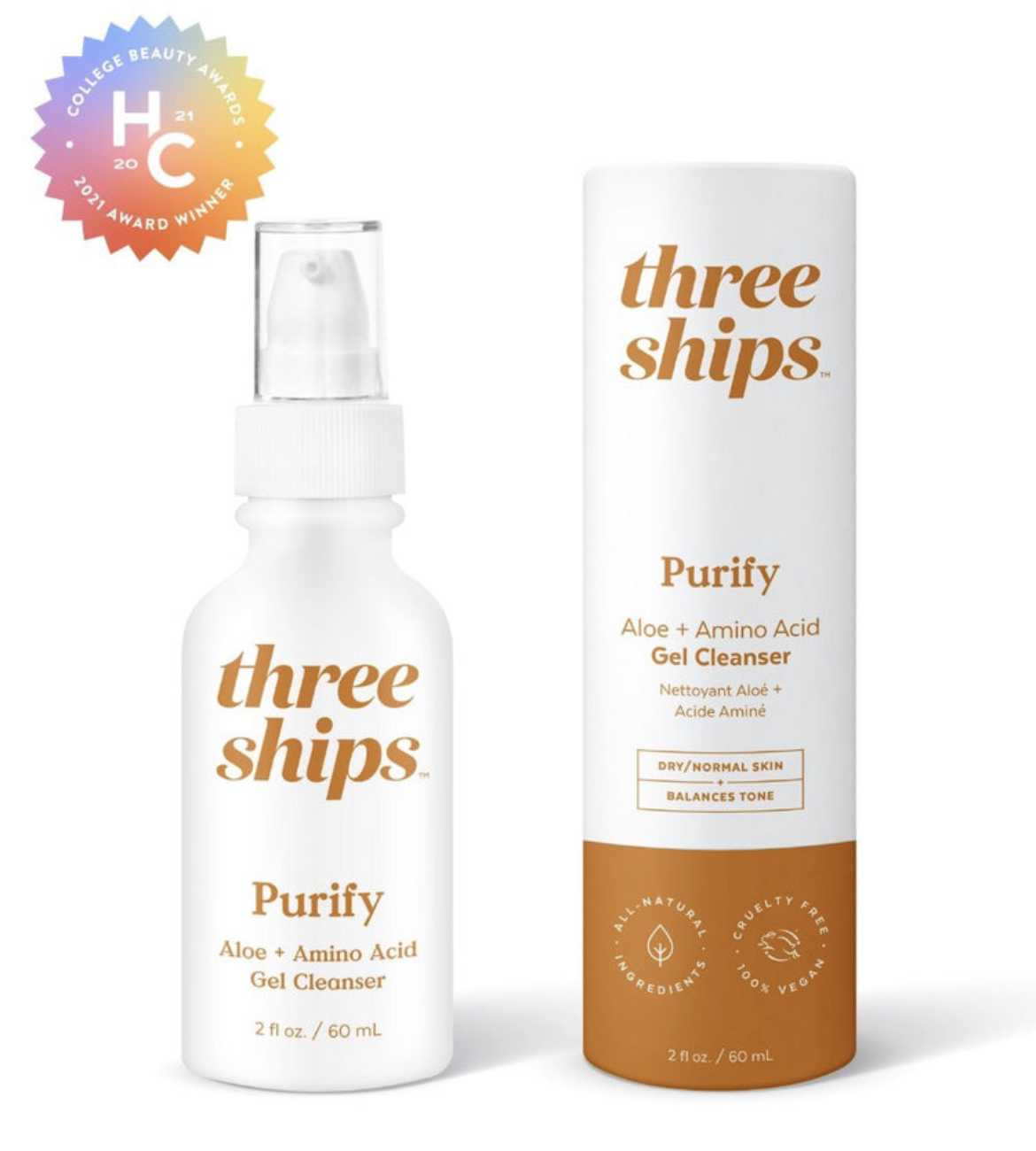 If you're looking for the most gentle, almost liquid-like gel cleanser, check out Three Ships Purify Aloe Amino Acid Gel Cleanser. This affordable sustainable cleanser feels very hydrating and has a super thin consistency. If you don't like thick gel cleansers, the Three Ships cleanser is a good alternative to try. Three Ships Purify Aloe Amino Acid Gel Cleanser contains:
Amino Acids (1%)
Aloe Vera (26%)
Yeast Extract (2%)
Three Ships' Aloe Vera is sourced from 40 independent, locally operated farms in El Progreso Guatemala. All suppliers participate in a fair-financing lending hub to ensure economic security and follow sustainable harvesting practices to preserve biodiversity. This is also the only budget natural face wash that comes in glass packaging. Purify costs $20 or $16 with discount code OBL. For oily and acneic skin, Three Ships Beauty has their Refresh Papaya + Salicylic Acid Cleanser. SAVE: Discount code OBL saves 20% at Three Ships Beauty
Budget Organic Cleansing Oils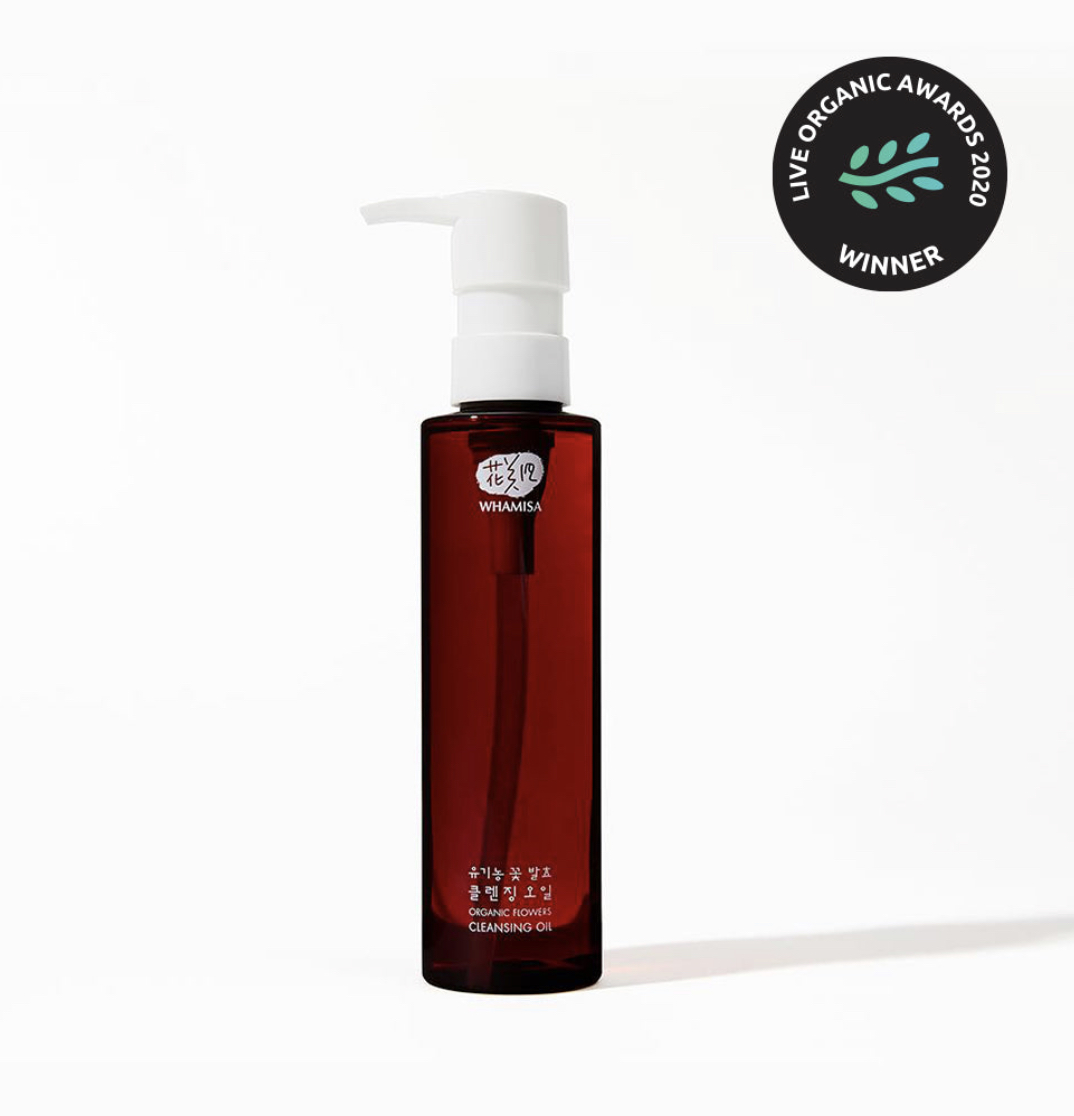 One of my all time favorite organic cleansing oils is the Whamisa Organic Flowers Cleansing Oil. The liquid like oil consistency and amazing, unique floral scent is obsession worthy. It has a 60% organic and all natural formula with Organic hazelnut, olive, and avocado, vitamin E, and skin-enriching minerals to leave skin plumped, soft, and soothed. SAVE: Discount code ORGANICBEAUTYLOVER  saves 20% making this product $24. (30% OFF SUMMER SALE)
Ceritifed Organic and made with 9 simple ingredients, the Badger Cleansing Oil lifts makeup and impurities with Castor and apricot oils along with olive, sunflower, and jojoba oils. It has a rose and lavender scent and a medium weight consistency. The Rose Cleansing Oil is $16.99 on Amazon.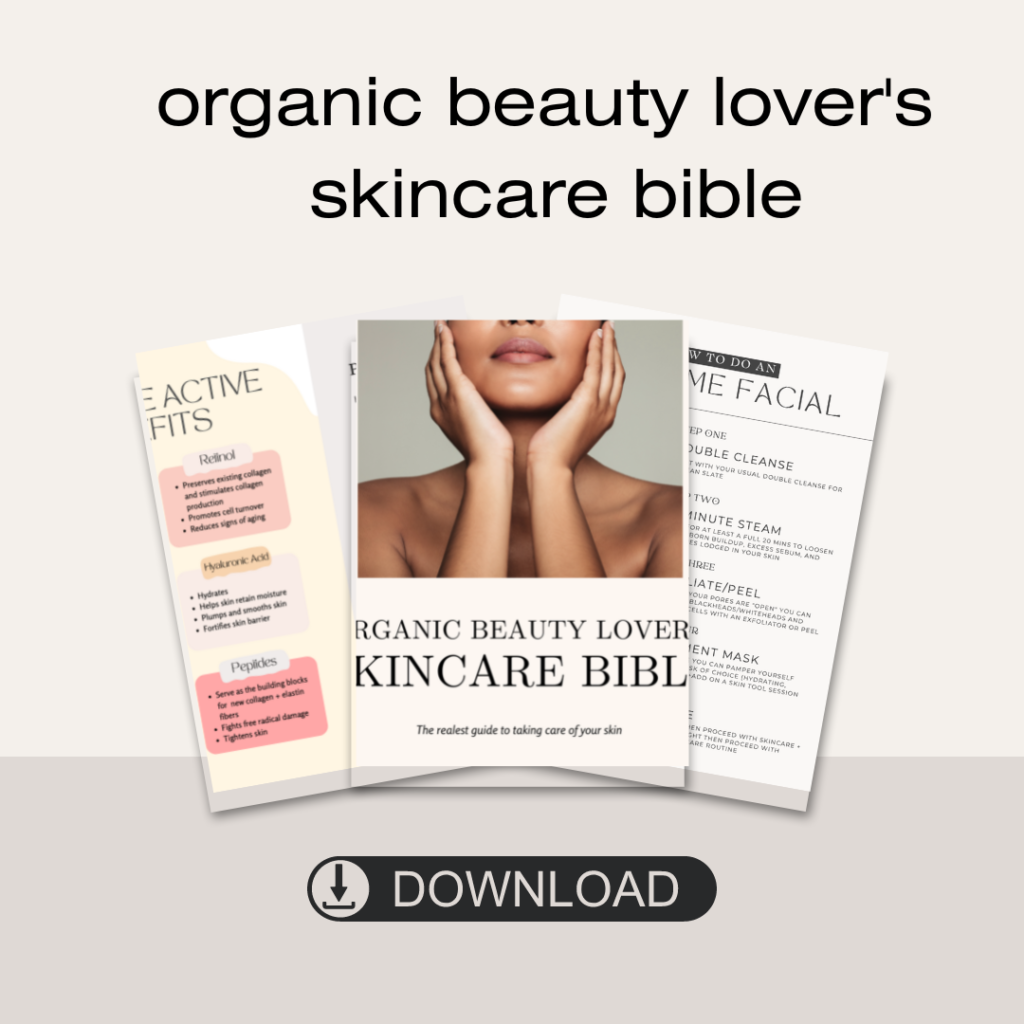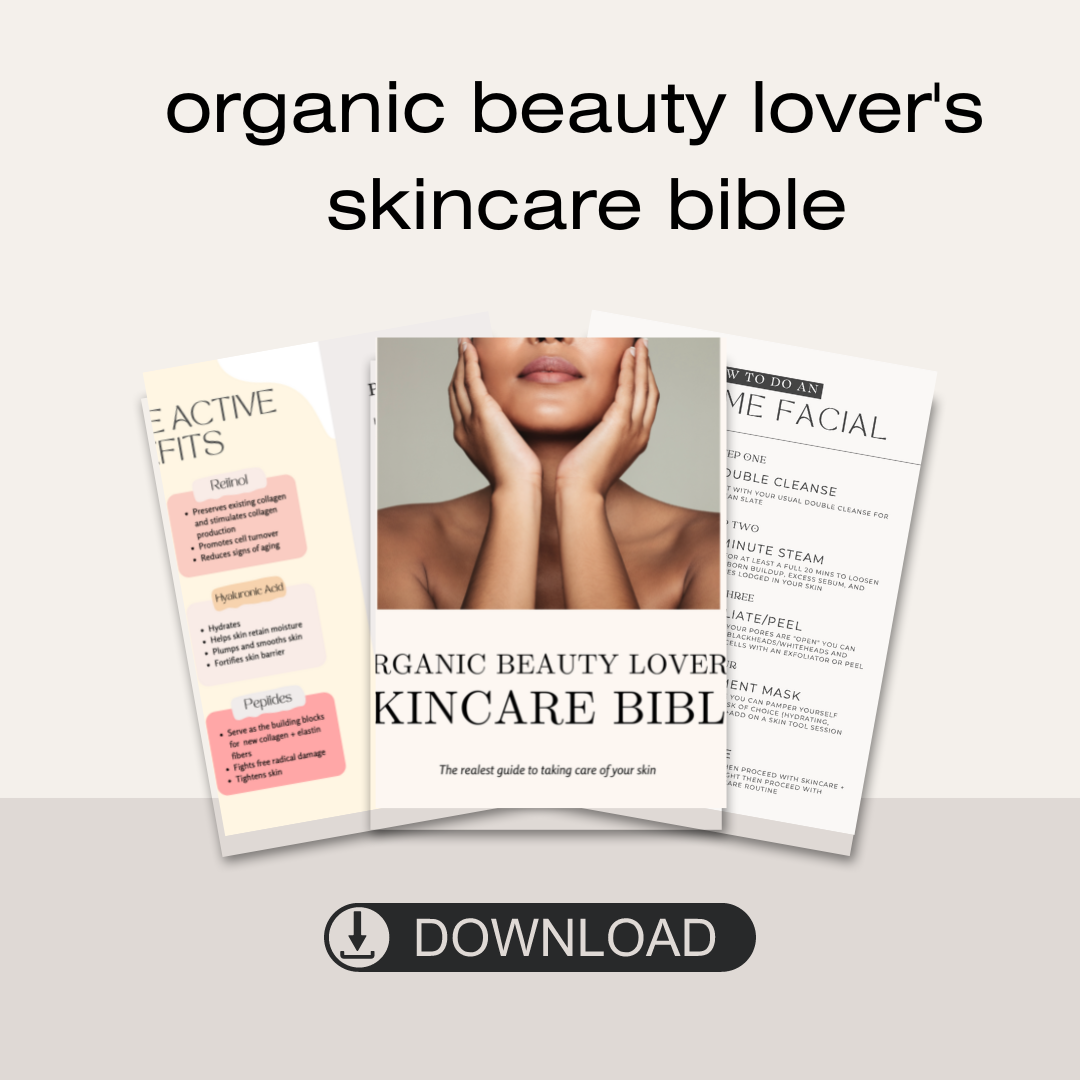 Be sure to Pin if you liked this!