If you're looking for THE VERY BEST natural and organic hydrating masks, look no further. After looking at what the internet deems as the best natural hydrating masks, I decided to finally share my piece because none of what I read satisfied me. There's a lot of outdated posts that haven't taken into account the more recent products that have launched, and even more that include brands that aren't clean beauty into posts titled Best Natural Hydrating Masks. The audacity! I've rounded up the best face masks for hydration that will revitalize dry skin. All of these hydrating masks are made with organic and natural ingredients, combining rare and special plants with science-backed actives and biotechnology for the most efficacious products possible. One of the best things you can do for your skin is provide it with continuous hydration, which is something a mask can accomplish more effectively than a moisturizer. For glowing, plump skin check out the best organic hydrating masks below.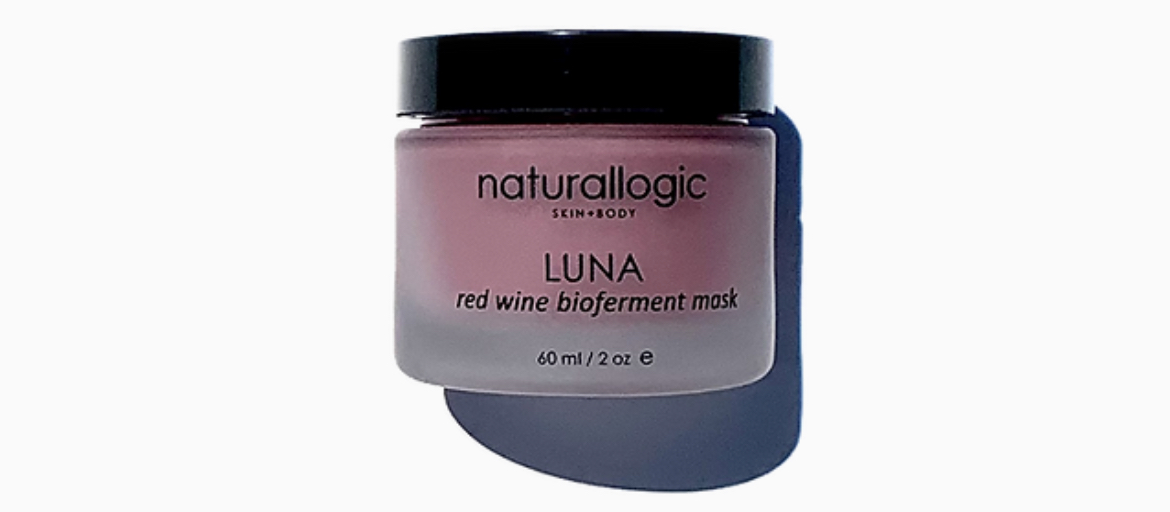 Naturollogic LUNA Red Wine Bioferment Mask is only available seasonally in the spring due to its labor-intensive and time-consuming production in micro batch quantities. Winner of Best Face Mask Innovation by the Beauty Shortlist Awards, Naturollogic LUNA usually sells out during its spring presale by devoted fans so you might end up on the waitlist if you're not fast enough. You rarely ever come across a natural hydrating mask like Naturollogic's LUNA.
It's formulated to provide intense hydration and antioxidant nourishment. LUNA contains purple-red wine ferment mixed with an equal amount of the final, organic Red Wine that is made in-house and takes half a year to produce and harvest. Over the course of several lunar cycles, the enzyme and probiotic-rich grapes ferment, settle beneath the wine, and are harvested at each new moon. This year's batch is crafted from Nebiolo, Barolo, and Montepulciano red wine grapes.
Red wine is rich in Polyphenols, Resveratrol, as well as Gluconic acid, and stimulates collagen & elastin restoration, and reduces free radical activity. Luna also contains Ellagic acid-rich Strawberry juice, Rosehip extract, gentle pink Kaolin clay, Raw honey, and much more.
The LUNA mask feels so hydrating with a side of creaminess. The texture and consistency is phenomenal.
Special Offer: Get the full-sized Naturallogic Eternal Milk + Luna Bioferment Mask in Boxwalla's Discovery Box here.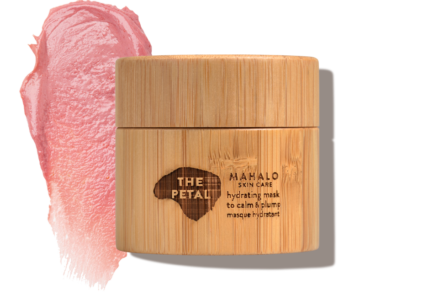 Packed with 28 active ingredients, Mahalo The Petal hydrating mask begins with a base of raw honey sourced from Hawaii with some from Mahalo's own beehive (they are accidental beekeepers!), rose & silver hydrosols and Amazonian white clay. The mask then continues with a blend of jasmine flowers, rose flowers and calendula petals, vanilla absolute, cacao absolute, davana oil, gromwell supercritical extract, and turmeric supercritical extract. This face mask is a ritual designed to deeply hydrate, stimulate cellular renewal, reduce fine lines and revitalize dull skin. This organic mask is made in the vibrant Hawaiian island of Kauai.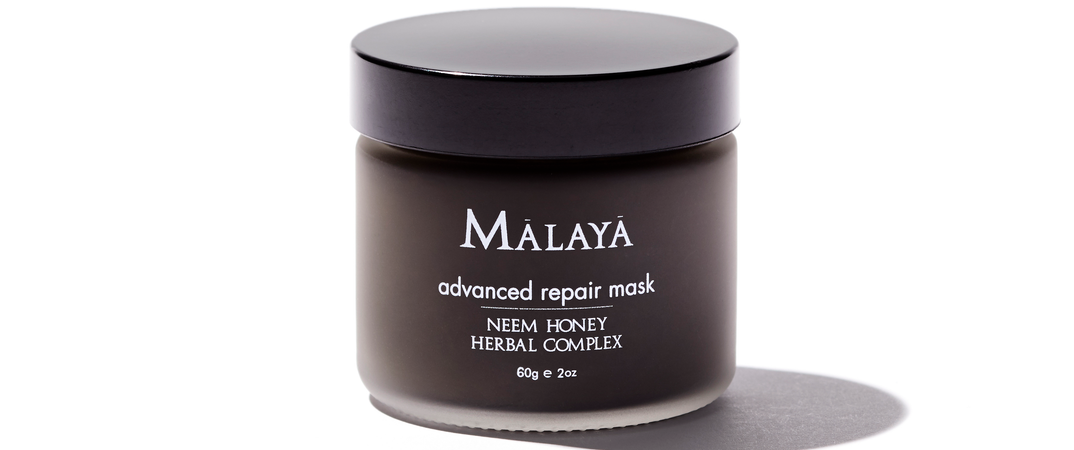 Malaya Advanced Repair Mask is another organic hydrating mask that blew me away. Their website description doesn't come close to doing it justice (they're so humble). I would describe the consistency as fluid honey and texture as smooth with a hint of grittiness.
Malaya Advanced Repair Mask begins in an incredible base of: rare Wild Neem Flower Honey, multiple hydrosols (lavender, calendula and violet leaf), colloidal silver, and clays. This unique base concoction is then enhanced with a proprietary complex of 9 potent herbs like yarrow leaf and flower, plantain lead, nettle leaf, alfalfa and more. It's powerfully soothing, nourishing and hydrating.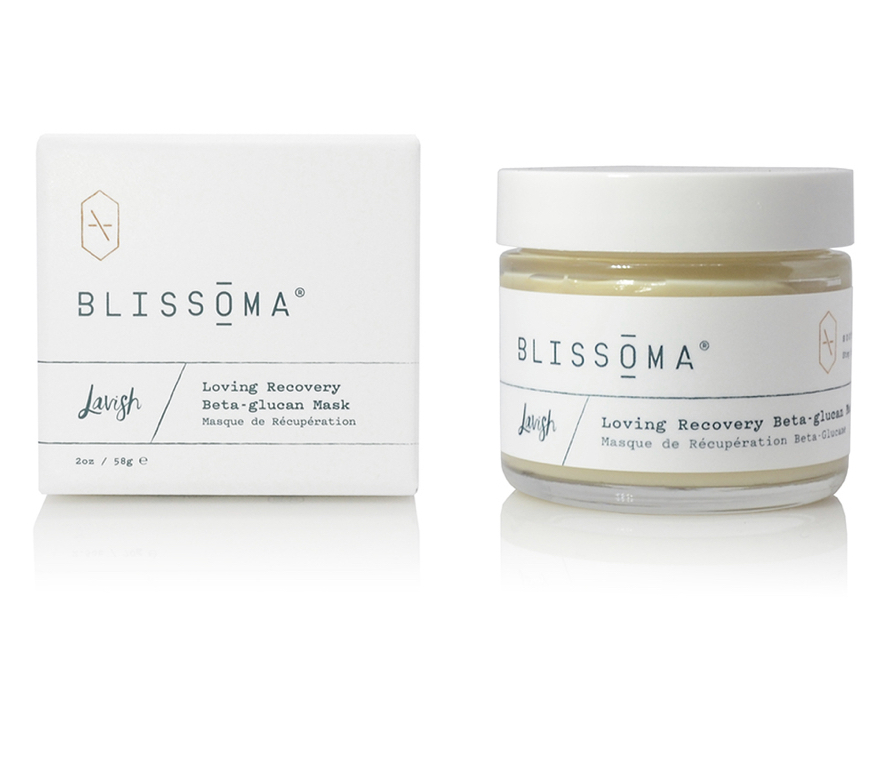 The Blissoma Loving Recovery Beta Glucan Mask is a skin savior mask formulated for dry, sensitive, stressed and inflamed skin. It begins in freshly infused organic oat kernal milk as the first ingredient and contains 18 active liquid herb extracts and healing oils. Thick and creamy yet filled with moisture, the mask feels freshly made with its slightly lumpy quirkiness. As its name suggests, Loving Recovery Mask focuses on Beta-glucans, which are a moisturizing powerhouse of special sugars from oats and mushrooms that are able to penetrate deeply into multiple layers of skin.
There's also a large does of Reishi and Maitake mushrooms added along with organic St. John's Wort, Astragalus, Self Heal, and Passionflower to help even the most troubled skin. Potent herbs aside, this mask is also infused with Amazonian butters and Organic oils of Baobab, Pomegranate, Perilla, and Pumpkin. The Blissoma mask can also easily double as a moisturizer as it can be left on overnight unlike the other masks mentioned above.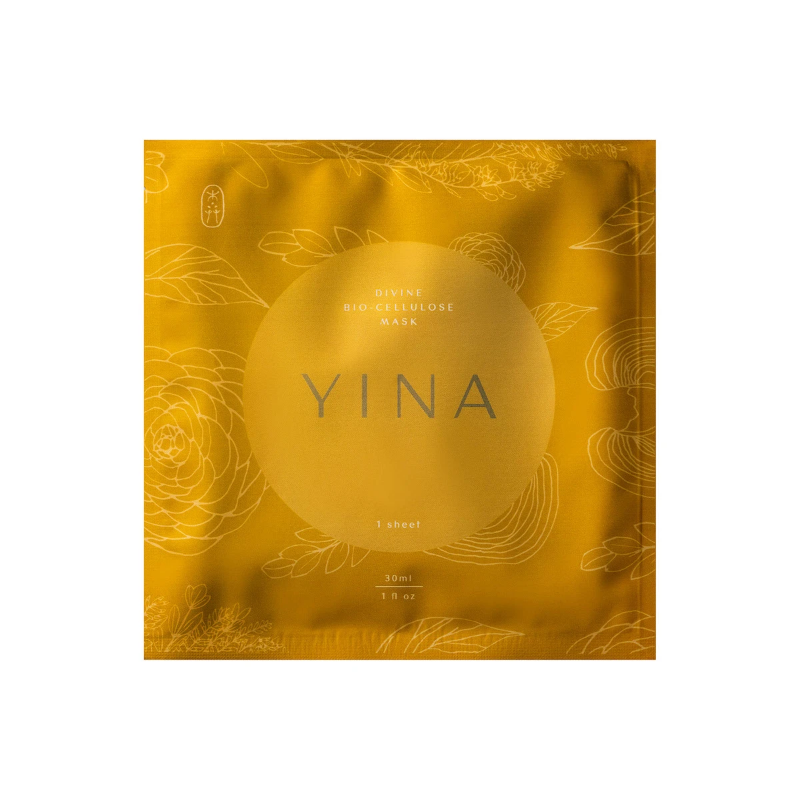 The VERY best organic sheet mask for hydration is made by YINA. Unlike any other natural sheet mask, it's made with the same material used for burn victims and is loaded with tons of Chinese Medicine herbs and skin plumping peptides. Each sheet goes through 21-days of fermentation and is infused with Chinese medicinal herbs like Ginseng, Centella, Jujube Fruit, Mung Bean, Chuan Xiong, Hyacinth Orchid Root, Chinese Cucumber Root, and Job's Tears to stimulate your skin's natural process of rejuvenation. No other organic sheet mask uses this combination of materials and ingredients and the hydration Divine Bio Cellulose Mask imparts is superior.
Hydrating Gel Masks
I wanted to give an honorable mention to natural and organic hydrating gel masks for those of you who are looking for a gel consistency.
While gel masks do feel super hydrating, they would not be my absolute top pick because they evaporate and dry up faster and don't provide continuous hydration that's as long lasting (important for dry skin). However, if you love a gel mask these would be my top choices that I would actually repurchase.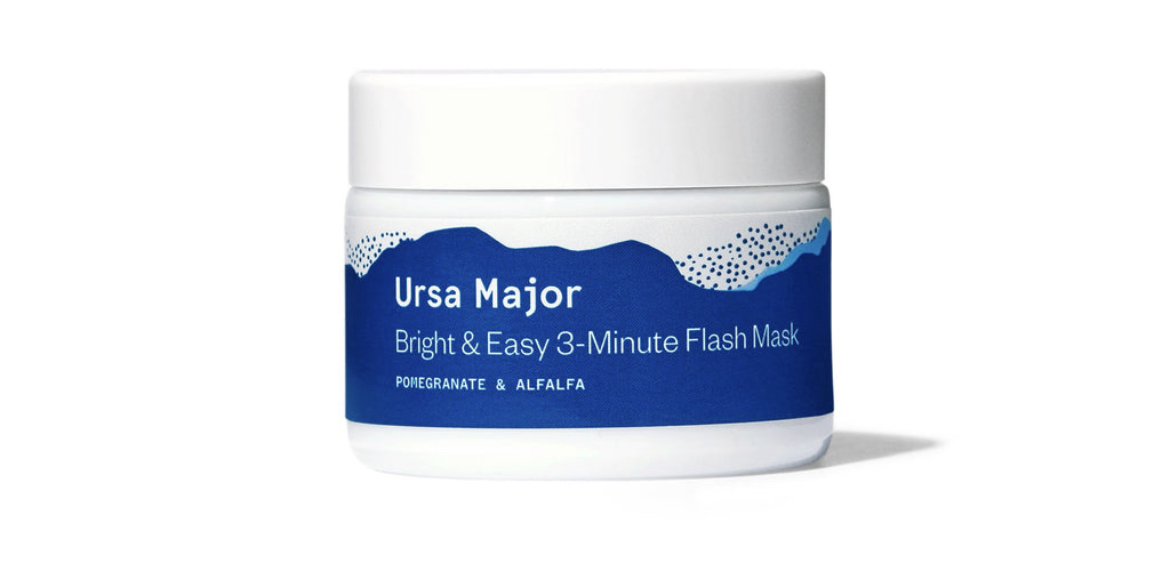 The Ursa Major 3 Minute Flash Mask is an enzyme facial treatment that helps improve skin tone, firmness and brightness. It's a gel consistency that begins in an organic aloe base and is infused with sodium hyaluronate, hibiscus, alfalfa, pineapple, coffee and pomegranate enzymes. Amazing for sensitive skin, this mask both hydrates and smoothes skin. Currently sold out on the Ursa Major website so only available in their Amazon store.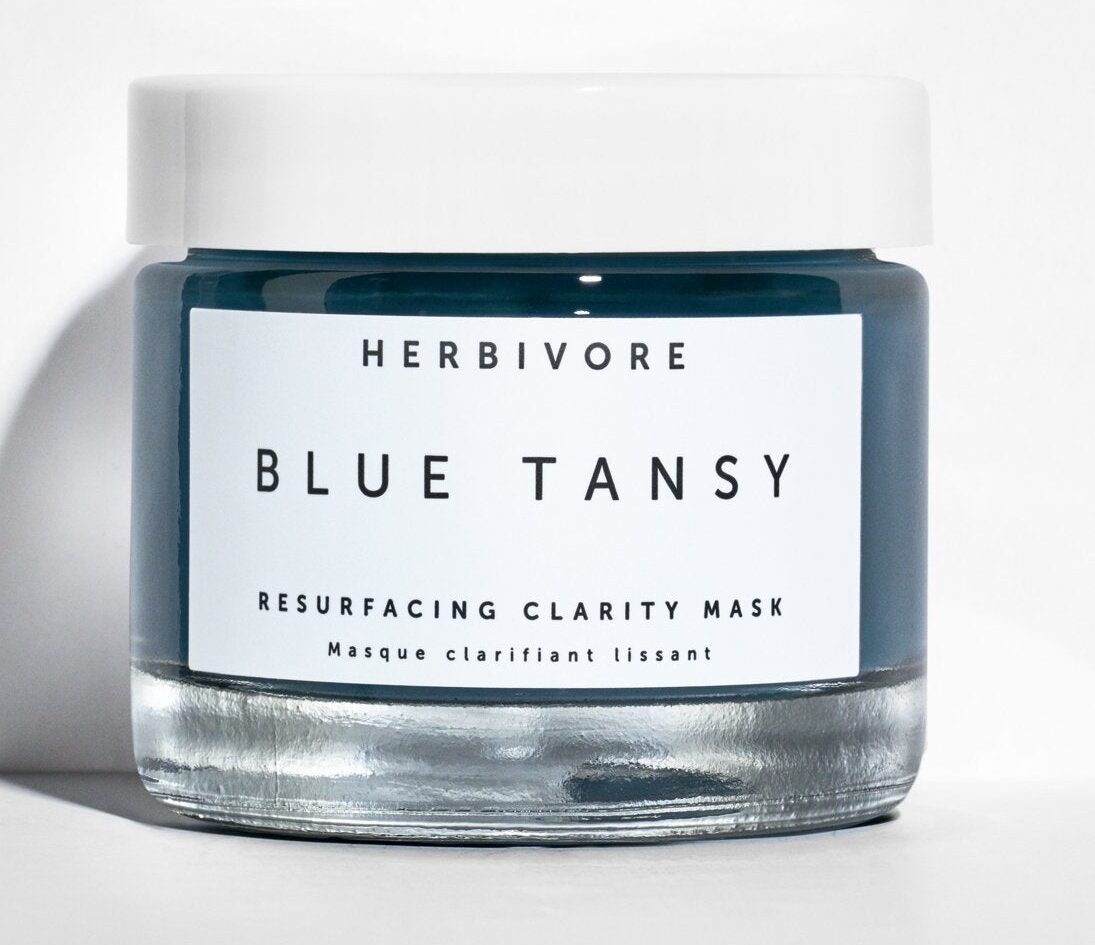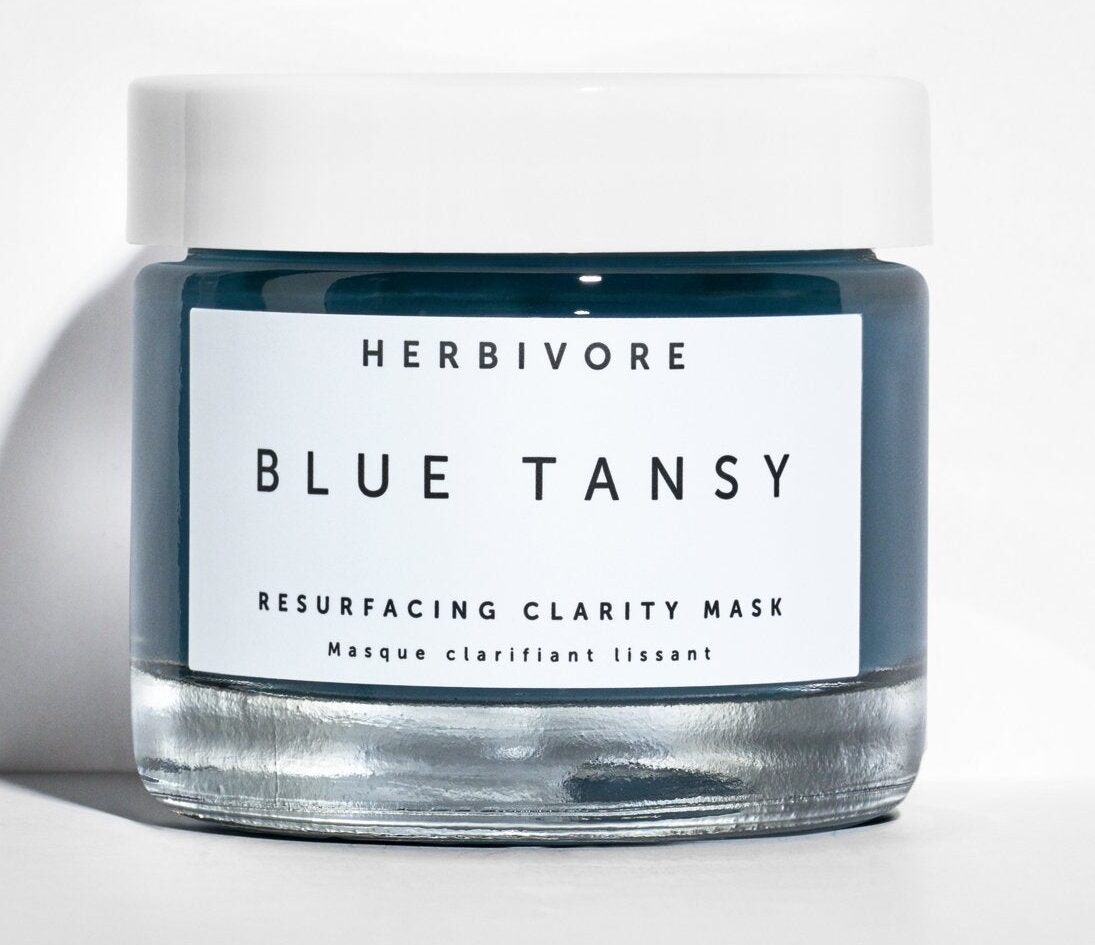 The Herbivore Blue Tansy Resurfacing Mask is a gel mask that exfoliates as it hydrates. It contains Fruit Enzymes like Organic Pineapple and Organic Papaya, and Willow Bark and Blue Tansy Oil.
Ingredients: caprylate, salix nigra (willow) bark extract, tanacetum annuum (blue tansy) flower oil, ananas sativus (organic pineapple) fruit extract, carica papaya (organic papaya) fruit extract, carica papaya (organic papaya) leaf extract, jasminum sambac (jasmine) flower oil, leucidal (radish root ferment)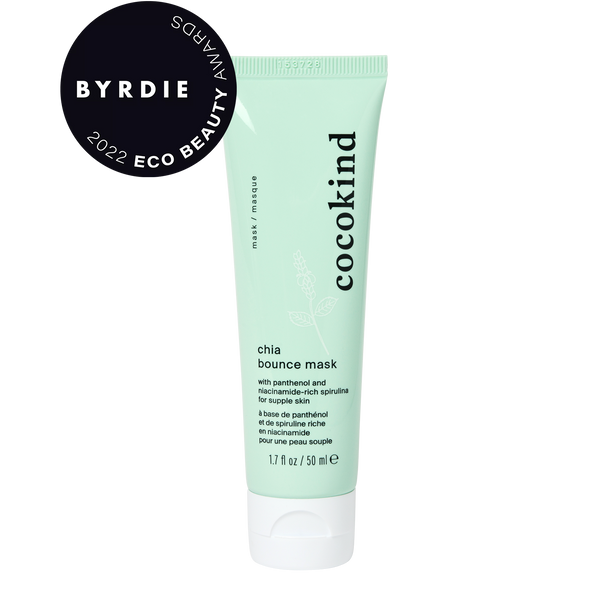 A budget option at $22, the Cocokind Chia Bounce Mask is a hydrating gel mask with chia seeds, spirulina, panthenol and hyaluronic acid. It feels incredibly refreshing and is a great pick me up for thirsty skin. While they suggest wearing it overnight, I don't see any added benefit in this because it dries into a film.
Ingredients: water, pentylene glycol, diglycerin, spirulina platensis extract, panthenol, fructooligosaccharides, coconut acid, beta vulgaris (beet) root extract, arginine, glycogen, salvia hispanica seed extract1,  dipotassium glycyrrhizinate, potassium sorbate, sodium hyaluronate2, carrageenan, lactobacillus ferment, leuconostoc/radish root ferment filtrate, glucomannan, linolenic acid.
Be sure to pin if you liked!