If you're looking for the best mineral sunscreen sprays for face and body, I've rounded up the top reef safe and non-toxic sunscreen sprays!
The importance of clean sunscreen has been in the spotlight with cancer-causing benzene found in numerous drugstore sunscreens. On July 14, 2021 Johnson & Johnson voluntarily recalled five Neutrogena and Aveeno brand aerosol sunscreens and advised consumers to stop using the products and discard them after internal testing found low levels of benzene in some sprays.
The recall is a result of a study done by online pharmacy Valisure two months earlier and their subsequent petition to the U.S. Food and Drug Administration (FDA). The Valisure study found levels of benzene that were higher than recommended in many sunscreens. The risks are greater with aerosol sunscreen sprays as the chances of inhaling these toxic ingredients are high.
Many clean living enthusiasts steer away from aerosol sunscreen sprays entirely, whether they're organic or chemical. But for active and outdoor days, sunscreen sprays are so convenient that many of us still need them. I've rounded up mineral sunscreens sprays for face and body made with zinc oxide (except Seaweed Bath Co) and natural ingredients that are perfect for the whole family.
Check out these other new sunscreen posts too: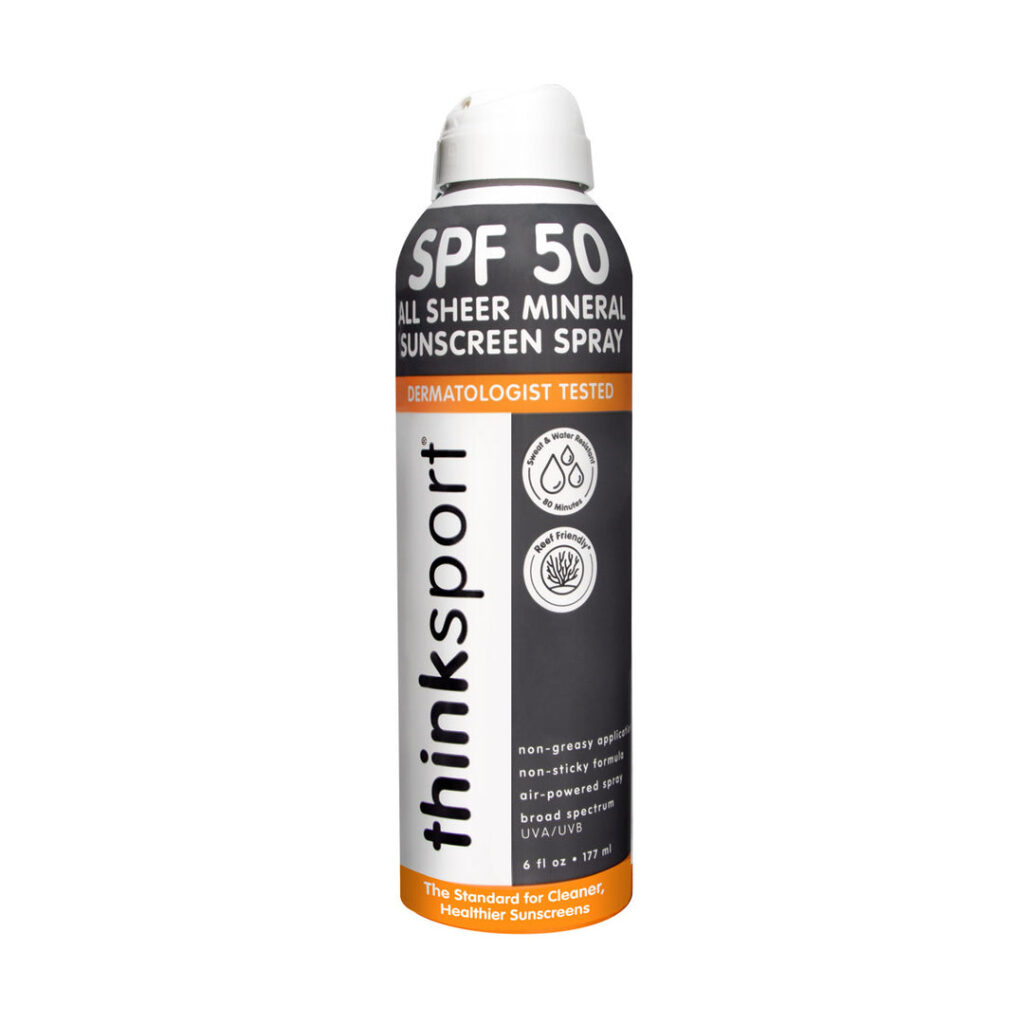 Non-greasy air powered spray

Titanium Dioxide – 3.4% 

 and non-nano 

Zinc Oxide – 15.7%

Aloe and Vitamin E to soothe skin
Sweat and water-resistant up to 80 minutes
Sport sunscreen and baby sunscreen spray options
$16.99 (take 20% off here)

New 6 ounce air-powered Spray
Homosalate (10.0%), Octisalate (5.0%), Zinc Oxide (5.0%)
Vegan, cruelty-free and Leaping Bunny Certified
Formulated with sustainably-harvested seaweed, cucumber extract and aloe
$19.99 on Amazon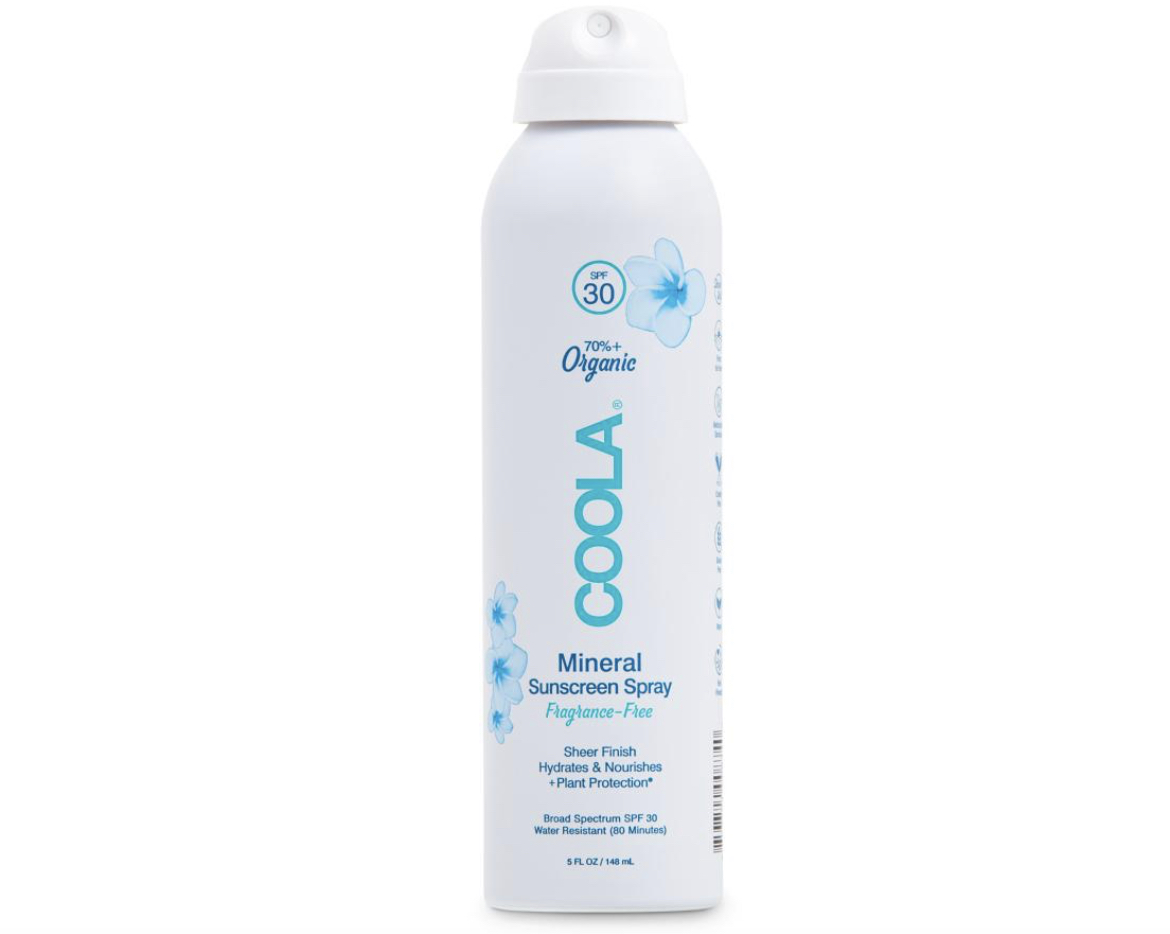 $28
Fragrance-free, water-resistant formula with non-nano zinc oxide sprays
Light, matte finish
Formulated with our antioxidant-rich Plant Protection Complex