Natural and organic Sunscreens have come a long way in recent years and brands have found clever ways to offset the dreaded white cast effect. The fact of the matter is Mineral Sunscreens with zinc oxide as the UV filter will always always always have some kind of a white cast effect. Don't blame me, blame science. To avoid this, clean sunscreen brands are using hybrid formulas of both chemical and mineral UV filters or adding a small amount of tint to counteract the zinc oxide whiteness. Many mineral sunscreens did not make this list, because this isn't a "Minimal White Cast Sunscreen" post. I'm not sure how Native sunscreen made it into The Cut's list of no white cast sunscreens. There's absolutely some white cast! From OG safe sunscreen brands to skincare brands launching their first sunscreen, no white cast sunscreens made of natural and organic ingredients are finally here.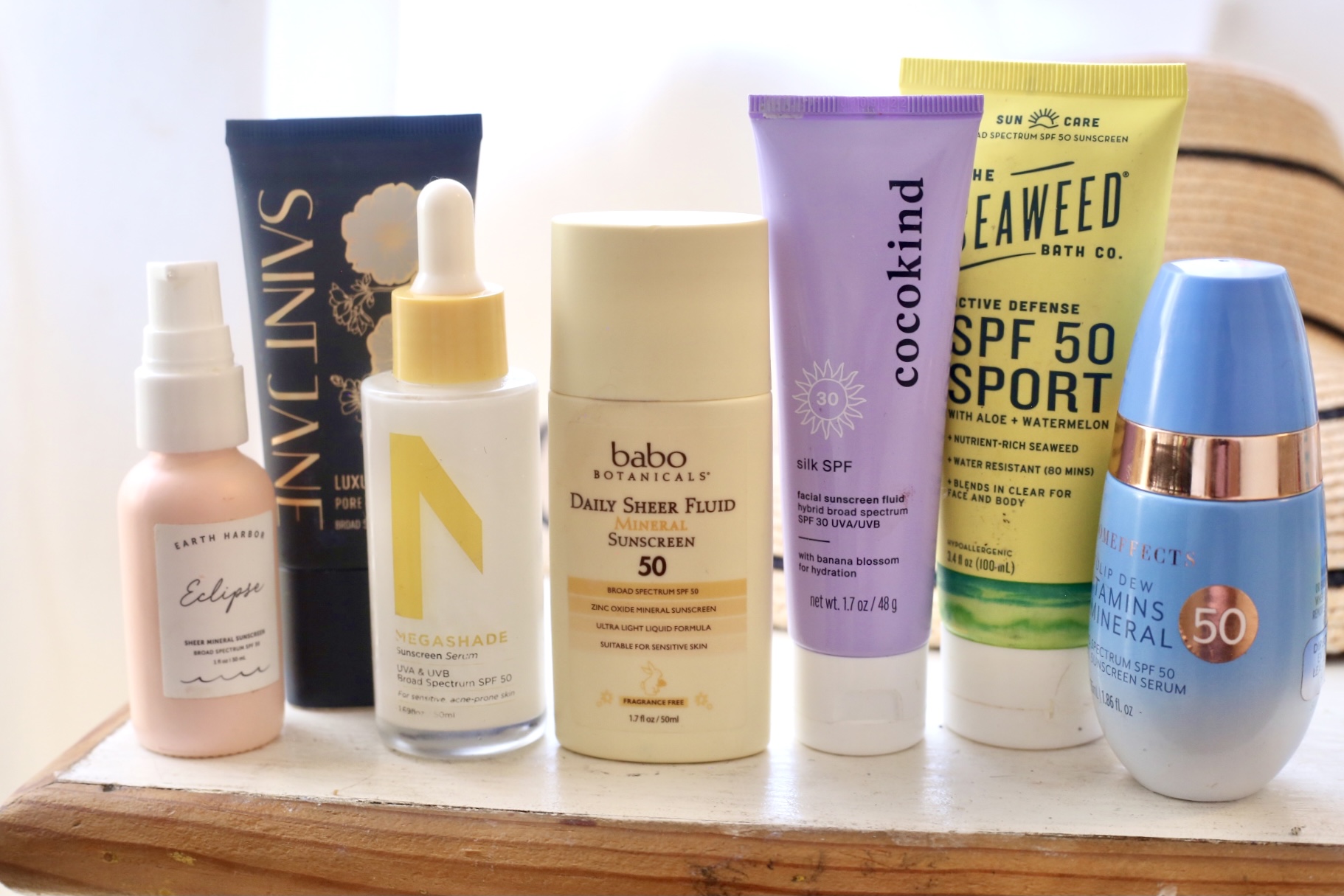 The US has not approved new UV filters in decades that other countries are already benefiting from, and we don't know when they ever will. So in the meantime American sunscreen brands will just have to do their best to deliver zero white cast sunscreens that the people demand. Thankfully, there are a handful of clean sunscreens without a white cast made by ethical and quality beauty brands.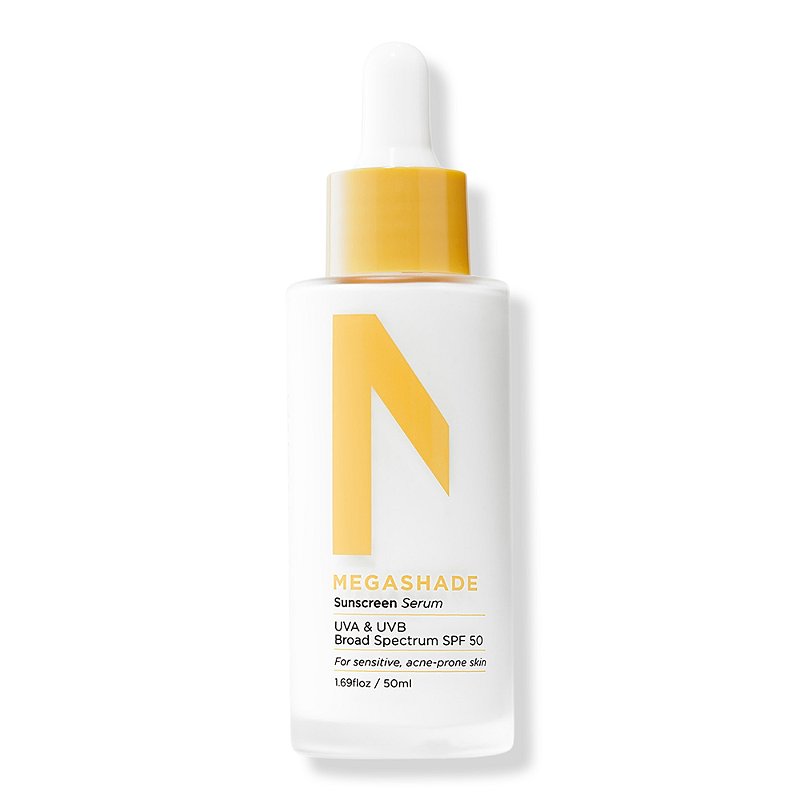 Launched only last year , Zitsticka Megashade is one of my favorite picks for a no white cast sunscreen that's as clean as can be while using a hybrid formula. Megashade has the thinnest serum consistency I've come across, making it feel totally weightless (and transparent) on skin. Love that it has a high SPF 50 rating.
White cast level: 0 for all skin tones even the deepest tones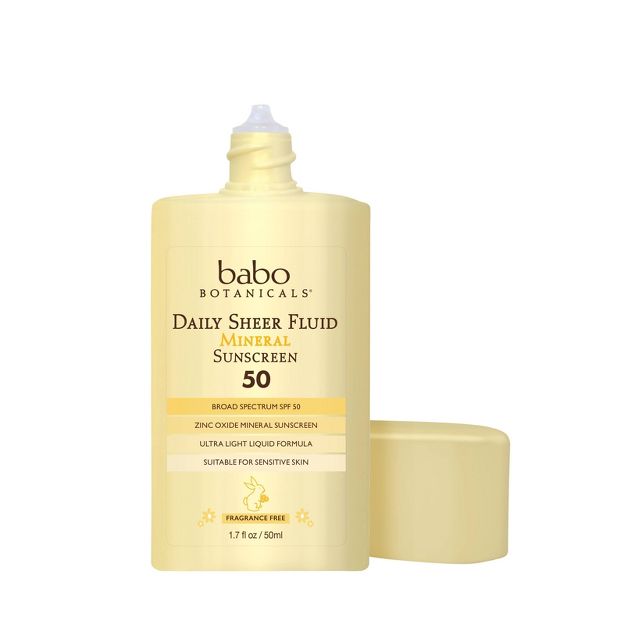 Launched in 2022, the Babo Botanicals Daily Sheer Fluid is a runny liquid serum like sunscreen that everyone I personally know who has tried it is obsessed with.
Ultra-light liquid formula blends in easily for a flawless finish without the greasy feel
Non-Nano Zinc Oxide mineral sunscreen combined with sweet white lupine for broad spectrum SPF50 protection against UVA, UVB, and blue light
Fragrance free & suitable all skin types, especially for sensitive skin
Contains 30-plant based ingredients, including Babo Botanicals' Exclusive Organic Nutri-Soothe™ Herbal Blend, rich in vitamins and antioxidants.
Available in tinted and non tinted version
$19.99
White cast level: 0 for light skin tones, may leave some kind of cast on dark skin tones (tinted version may work better)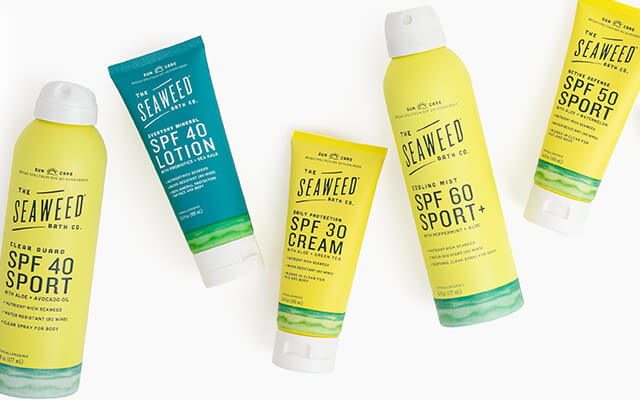 For strong tropical scent lovers:
Mineral and Hybrid chemical + mineral sunscreen options

Vegan, cruelty-free and Leaping Bunny Certified

Strong Tropical coconut scent featuring notes of melon, fresh grass and neroli

Organic, sustainably-harvested bladderwrack seaweed with 65+ vitamins and minerals
Seaweed Bath Co had the most options I this post that are hybrid formulas to choose from
White cast level: 0 for all skin tones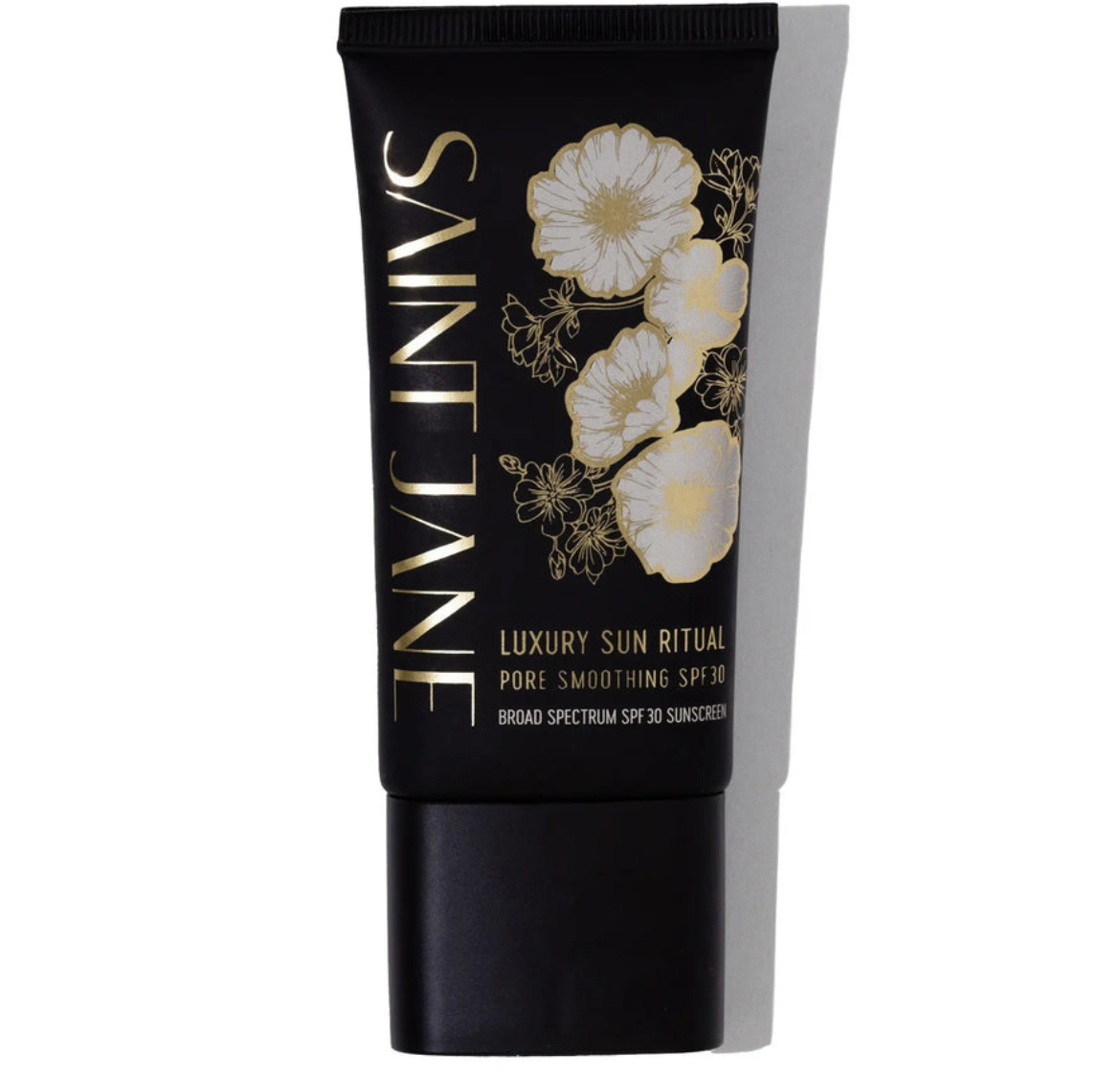 100% mineral formula with 10% zinc oxide
Has a small amount of beige tint to offset white cast
Acts as a primer, moisturizer and SPF
Contains Green Tea and Antioxidant-rich blooms like Desert Rose, Hibiscus, and Jasmine
A "drier" cream with a natural to matte finish
$38 (SAVE: discount code OBL saves 15% at Saint Jane Beauty)
White cast level: 0 for all skin tones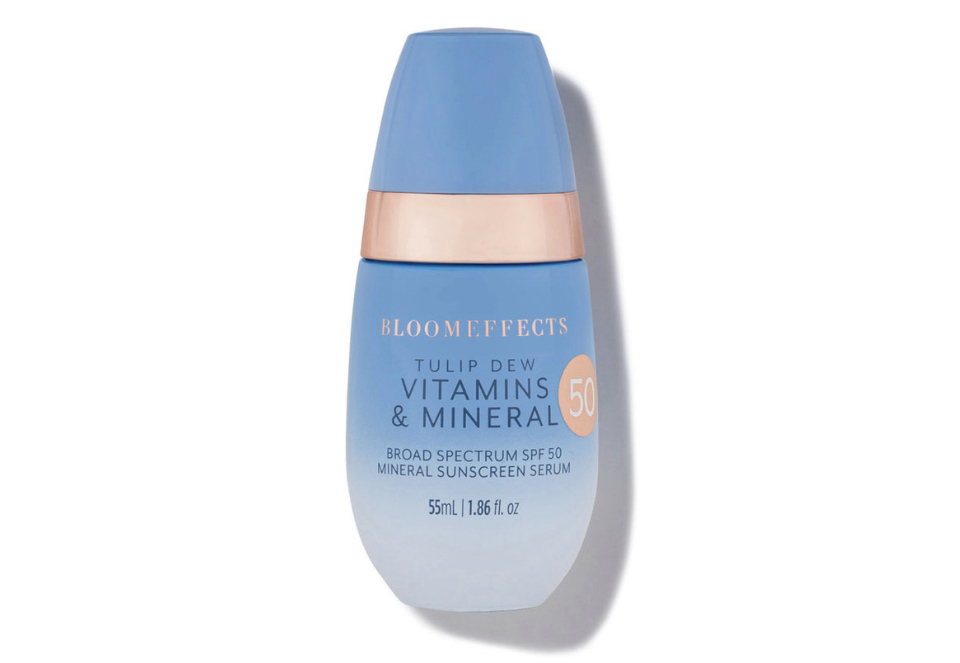 100% mineral sunscreen with zinc oxide
SPF 50
Contains Bloomeffects Proprietary Tulip Complex: rich in antioxidants, natural moisturizing factors, and amino acids
Uses tulips from founder's family tulip farm
$65
White cast level: 0 for all skin tones
Black Friday: 30% off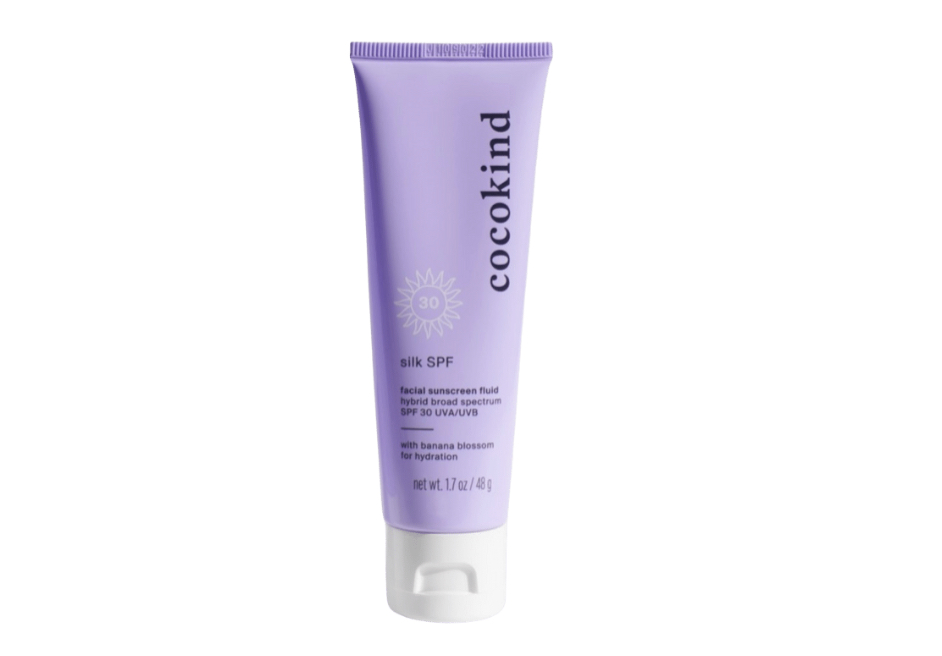 Hybrid Chemical and mineral Sunscreen with SPF 30
Homosalate at 10% and Zinc Oxide at 10.5%
Leaves a dewy but non-greasy or sticky finish
Love the satin look Cocokind's Silk SPF leaves without being overly dewy (I am sensitive aka picky over oily and dewy sunscreens because it's not my preferred finish)
Contains Banana blossom which is rich in polysaccharides to hydrate and help support the skin barrier's ability to retain moisture
SAVE: discount code OBL saves 15%
White cast level: 0 for light skin tones, May have some kind of white cast on dark skin tones
Black Friday: 25% off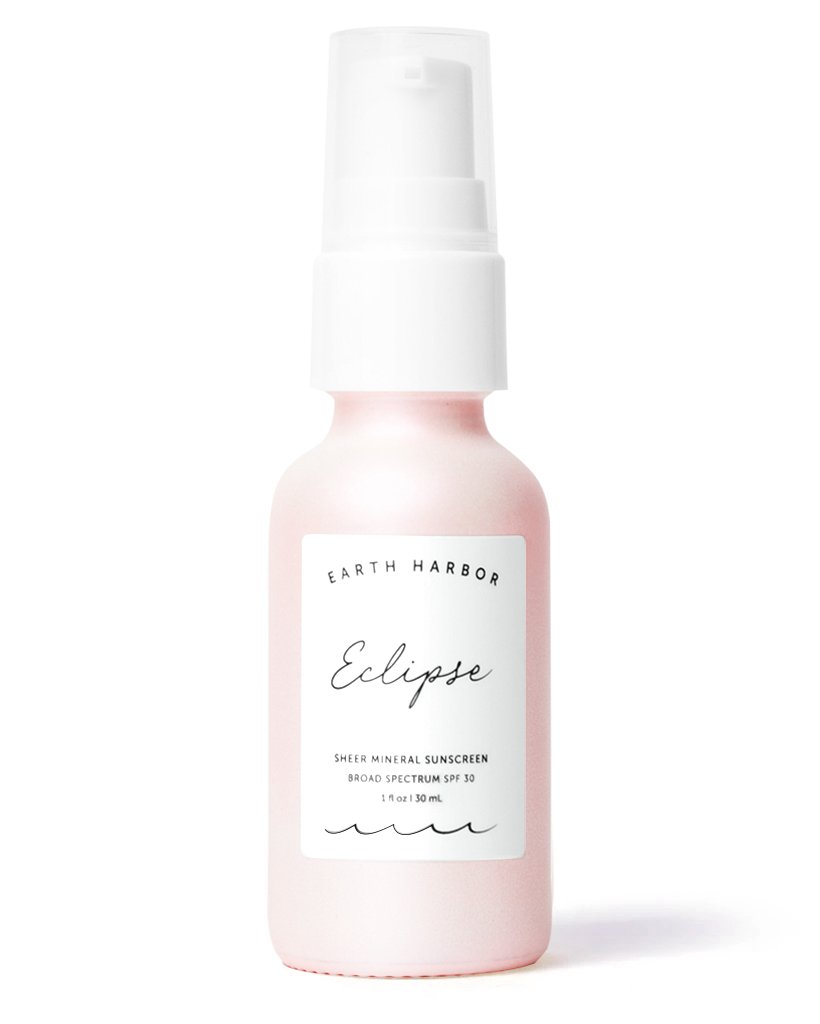 Reef-safe, non-nano, and 100% mineral-based with 18.9% Zinc Oxide
Macroalgae, and Green Tea Extract to protect skin against UVA and UVB rays, blue light, and pollution damage
A lightweight and gentle lotion that applies and blends in easily
Matte finish
White cast level: 0 for lighter skin tones, but may not be suitable for darker skin tones
Natural Indoor Sunscreens Without White Cast (or 2nd layer)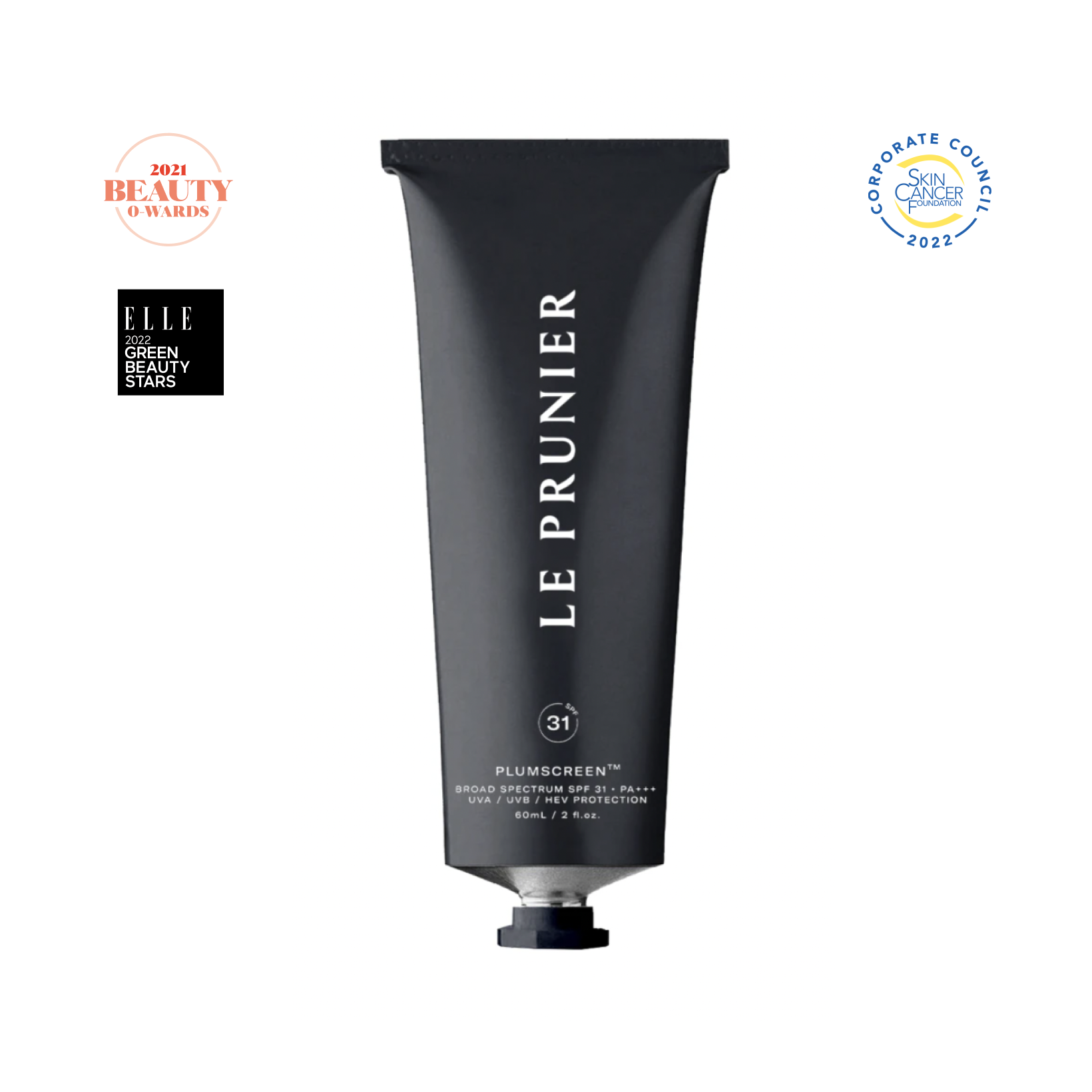 Le Prunier is an eco-luxe skincare line making luxury organic skincare out of upcycled plums from the founders' family California plum farm that goes back generations. Plumscreen is a lightweight creamy lotion formulated for sensitive skin and uses non-nano zinc oxide, plum and Zonaria tournefortii extract for UV, pollution and blue light protection. Plumscreen is as an ideal indoor sunscreen as the zinc oxide content is low.
Consistency: Light creamy

Scent: Subtle marzipan plum
Price: $78
Black Friday: 20% off Le Prunier here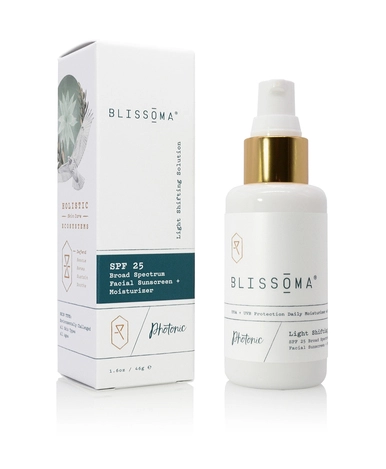 For an extra hydrating and light face lotion sunscreen that's feels like you're applying an aloe serum, Blissoma Photonic Light Shifting Solution provides skin with a burst of potent antioxidants along with SPF 25. A true face moisturizer and sunscreen in one, Photonic Light Shifting Solution contains Niacinamide at 3% Astaxanthin red algae extract, Black Tea, Gotu Kola, Hydrangea along with oils of Tamanu, Sesame, Argan, Blackberry and Raspberry.
It has a slight beige tint that's sheer to offset any unwanted white cast effect and has a light herbal scent that's smells so fresh and real it's as if you're smelling the herbs directly. If you're prone to sunscreen lotions feeling like they're sitting on top of your skin (some of us are more sensitive to that!), I can almost 100% guarantee this one will not feel like that.
Consistency: Light hydrating serum-lotion
Scent: uplifting herbaceous
Price: $58 (save 30% til Jun 19, 2022)
Be sure to Pin!