I've rounded up the top 15 organic Vitamin C serums for face made with natural ingredients and stabilized Vitamin C. Vitamin C is one of the best antioxidants to protect skin cells from free radical damage. Besides acting as a protective shield, Vitamin C also helps fight hyperpigmentation and sun damage, brighten skin tone, increases collagen production and reduces wrinkles. Simply put, it's an anti-aging powerhouse. For sensitive skin types, Vitamin C may cause irritation so proceed with caution. Read on for the best natural and organic Vitamin C serums in clean beauty (plus a discount code for several)!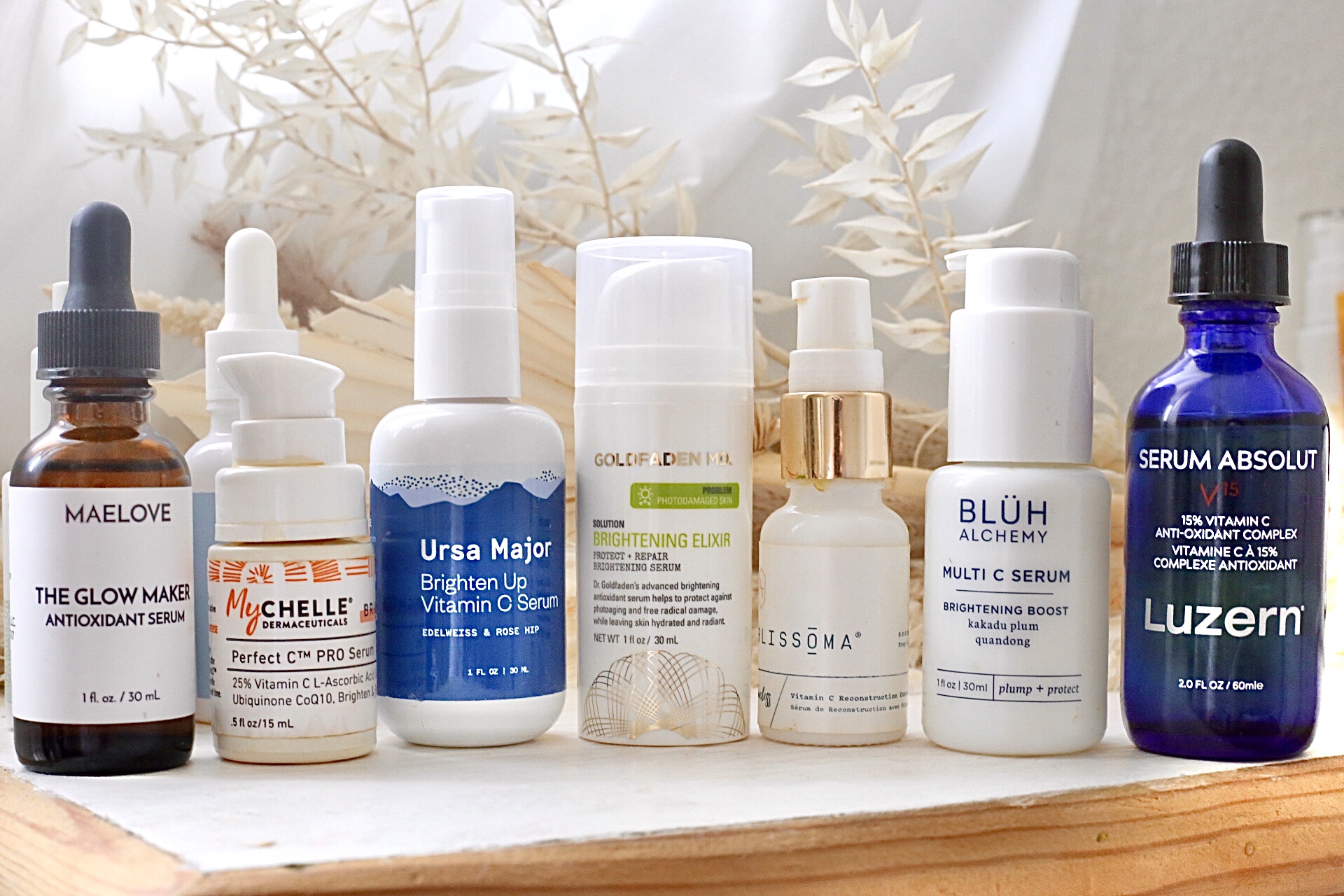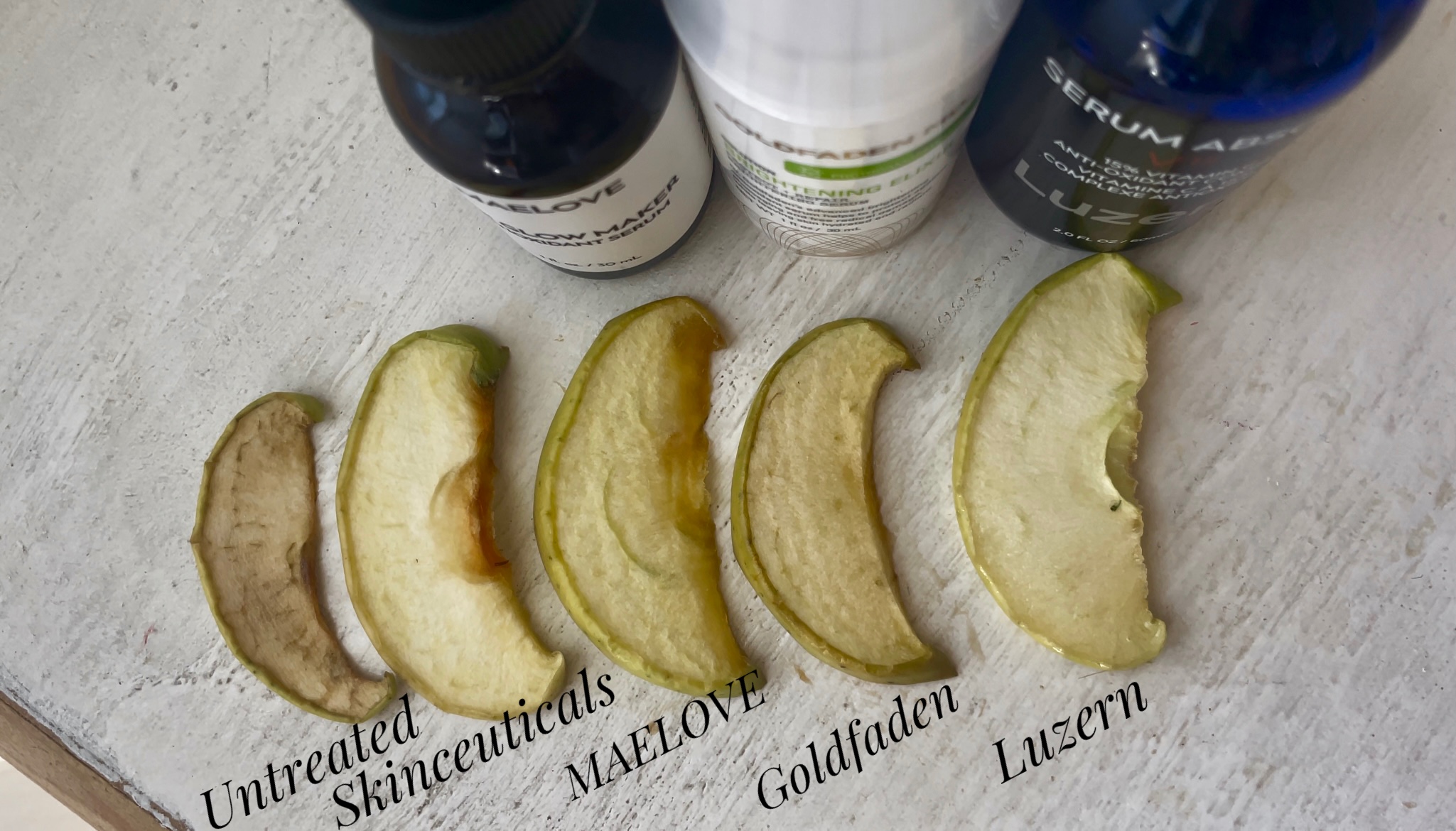 On my Instagram @organicbeautylover I did a Vitamin C test using apple slices to see how well clean beauty Vitamin C serums prevent oxidative damage compared to cult fave Skinceuticals C E Ferulic ($166). These are the results after 48 hours.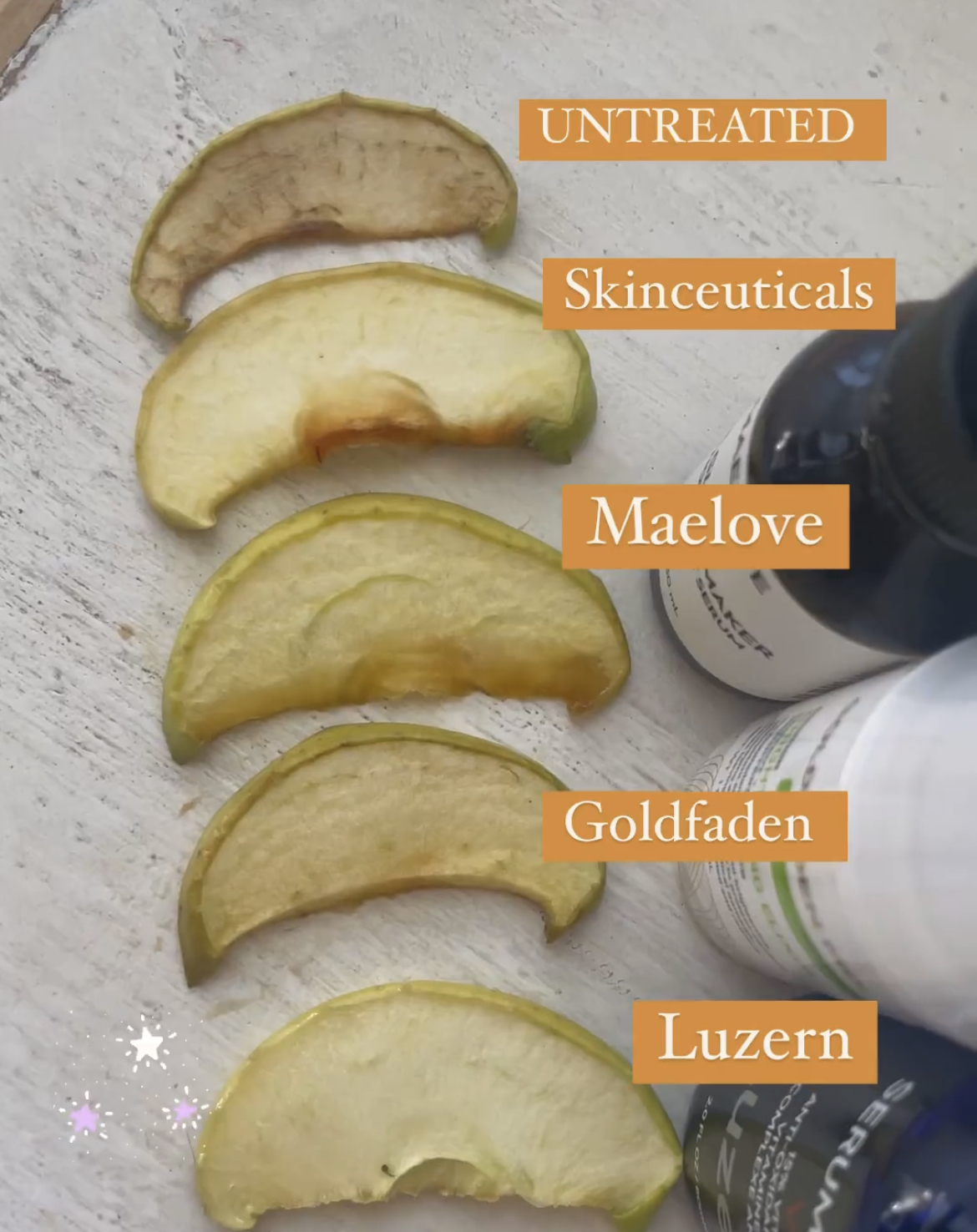 As you can see all the Vitamin C apples that had Vitamin C serum applied look much better than the untreated apple slice, which turned brown and shriveled looking after 2 days. Generally, expensive Vitamin C serums will give you the best results, but if you're on a budget and Vitamin C doesn't irritate your skin, a Vitamin C serum will still protect your skin more than not.

Awarded "Best Clean Vitamin C Serum" of 2021

A base of green tea leaf infusion with 

TETRAHEXYLDECYL ASCORBATE,

an oil-soluble C derivative that converts to ascorbic acid and penetrates to the cell.
Contains astaxanthin, a very powerful antioxidant from the carotenoid family that protects against long-wave radiation damage
Contains 11% Sodium Ascorbyl Phosphate
99% Naturally derived formula
Features Albizia Julibrissin extract to bring vitality back to fatigued-looking skin caused by glycation and glycoxidation.
0.5 oz $19.50 / 1 oz $36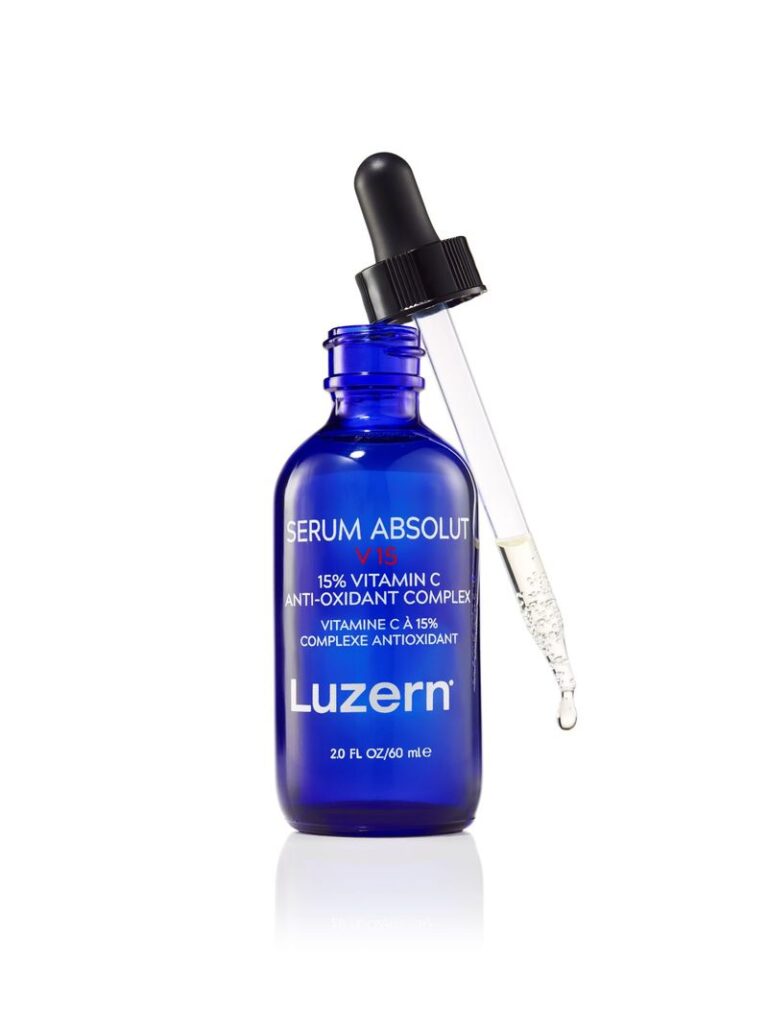 15% Pure Vitamin C, in combination with Multi-vitamins and minerals to maximize the activity of Vitamin C
Formulated at a pH of 3.2 to achieve maximum skin penetration
Large 2oz bottle, twice the industry standard
PURE VITAMIN C (L-ASCORBIC ACID), ZINC, COPPER, CALCIUMI, IRON, SILICON, VITAMIN E,ORGANIC EDELWEISS EXTRACT, ORGANIC BUDDLEJA DAVIDII EXTRACT, ORGANIC THYME) EXTRACT, HYALURONIC ACID, PANTHENOL
$215 (SAVE: discount code OBL saves 15%)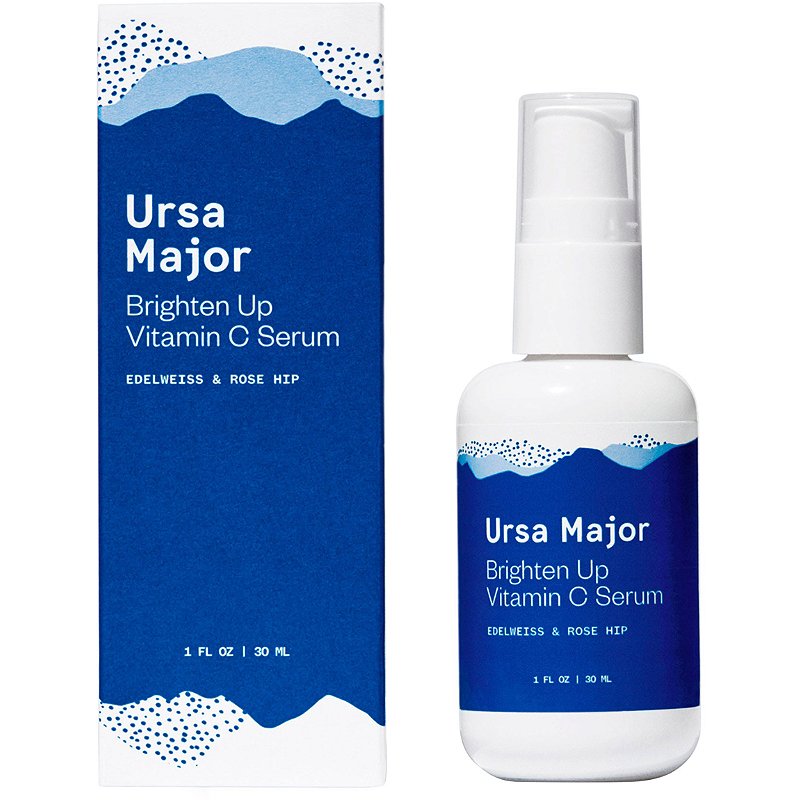 100% naturally-derived and 84.7% organic Vitamin C serum
Uses ascorbic acid polypeptide, a relatively stable, water-soluble form of Vitamin C
Lightweight and silky
Works for sensitive skin types
$54 (SAVE 15% with code OBL15 at Ursa Major)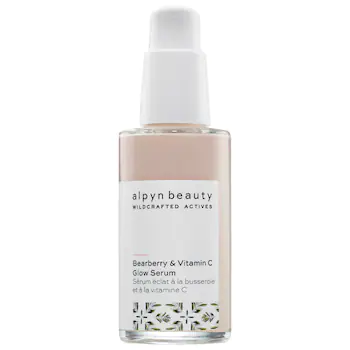 Multiple Actives including Ascorbic Acid, Sodium Hyaluronate, Azelaic Acid, Glycolic Acid, Lactic Acid, Tripeptide-29, Hydrolyzed Lupine Protein and even Bakuchiol
Creamy milky color with an airy mousse-like consistency
Bearberry Leaf, Licorice Root and Vitamin C help with hyperpigmentation and dark spots
Airy, weightless formula has no pilling  issues and works well under makeup and sunscreen
Resinous yet citrus scent
Comes in a generous 2 oz bottle instead of the industry standard 1 oz
$59

Maelove The Glow Maker Serum
15% Vitamin C + Vitamin E + Ferulic Acid
L-Ascorbic Acid
Does contain Disodium EDTA and Phenoxyethanol
$28 (or $23 on Amazon)

Uses a highly stable, non-irritating form of Vitamin C combined with plant-based antioxidants
Peony, skin-renewing 23K Rose Gold, Vitamin C-rich Amla, and antioxidant Spirulina boosts the appearance of firmness, clarity, and smoothness
Tonka Bean Pre and Probiotic infusion and Magnolia Bark Extract
Specially formulated to not cause irritation
$188 (SAVE: Discount code OBL saves at Amala)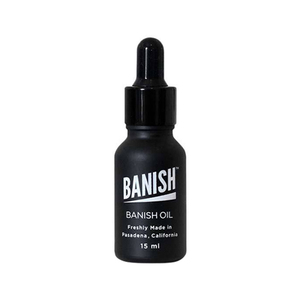 An oil serum with Vitamin C, Vitamin E and Ferulic Acid
99.9% Pure Grade L-Ascorbic
Lightweight oil serum
$49 (save $5 on orders $50+ with code OBL)

One of the only companies in the world using the world's first cellular extracted botanicals, a "cutting-edge extraction process works to rapidly harness a plant's complete phytoactive profile, pure, stable and unadulterated as it exists in nature."
Ferulic acid from Kangaroo paw flower and Tetra C penetrate deeply
Age defying peptides and the world's highest known source of vitamin C from cellular extracted Kakadu plum
$140 (ships worldwide at Boxwalla)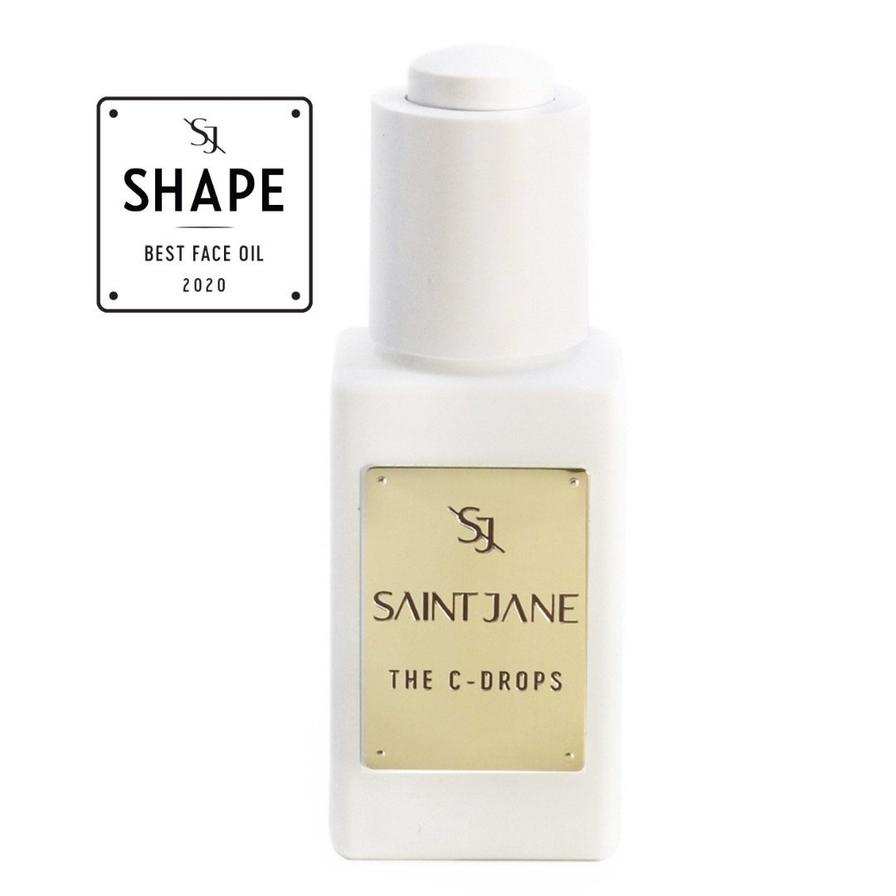 $90 (SAVE: discount code OBL saves 15%)

Glycerin-encapsulated Vitamin C ensures visibly brighter, resurfaced skin

Packed with 20% Vitamin C and citrus botanicals

Packed with clean actives to transform dull skin.

$139 (save 15% with code OBL15 at Fitglow Beauty)
5-in-1 Vitamin C serum with 20% Dual Vitamin C Complex
Contains 3 Vegan Humectants and 13 Plant Antioxidants

Uses Sodium Ascorbyl Phosphate (SAP) is used as the vitamin C ester due to its acne preventing and treating properties
Dua Shi Gao or Gypsum (widely used inTraditional Chinese Medicine) for tissue regeneration and wound healing
Has a grainy consistency due to gypsum
$65 (ships worldwide at Boxwalla)

Potent, bioavailable fruit seed oil base with an effective level of stabilized Vitamin C in the form of Ascorbyl Palmitate
Timeless is not suitable for acneic skin. Aura is a lightweight water-based serum for all skin types
Should be used once daily
Timeless ingredients include Chia seed Oil, Rubus, blackberry seed Oil, baobab Oil, sesame seed Oil, Ascorbyl Palmitate, Soy Lecithin and Vitamin E
Aura ingredients include fermented Wasabi extract, Sodium Ascorbyl Phosphate at 3%, COQ10, patented Pomella extract, Licorice root, Gentian, and Uva Ursi
Timeless $59 / Aura $75

Vitamins C, E, B and Ferulic Acid formula
Liquid consistency
Brightens dull skin
$80

Formulated with a stabilized form of Vitamin C, Stay C-50®
Lightweight and gent
$24.50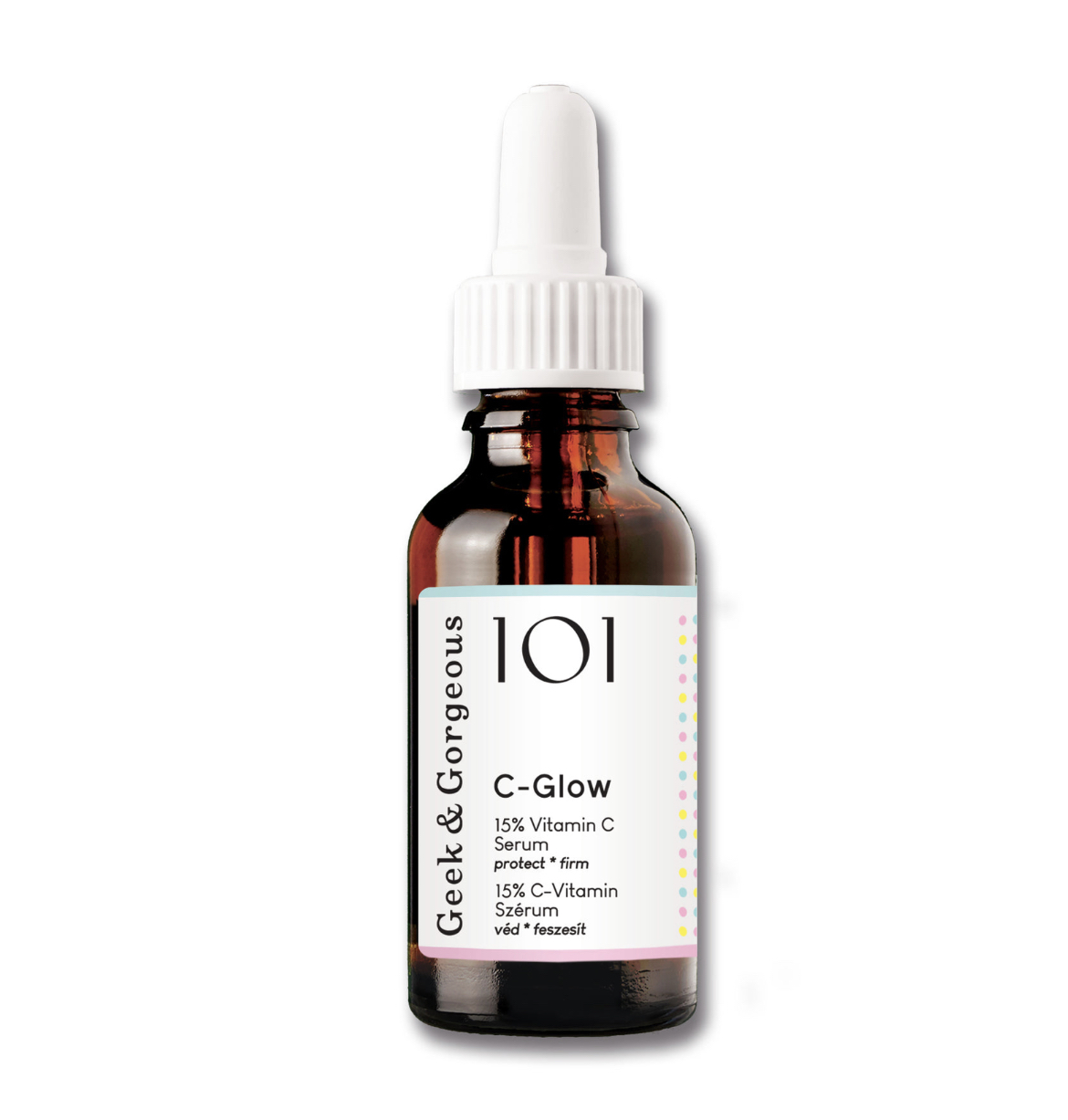 Geek & Gorgeous C-Glow is not a natural organic brand but its simplified clinical formulas are extra potent. The $12 C-Glow is the most identical dupe to Skinceuticals C E Ferulic Acid that I've come across while testing dozens of dupes.
To ensure maximum freshness, Geek & Gorgeous creates C-Glow in small batches once a week (on average, by the time a C-Glow reaches customers it is about 2-3 weeks old. It's highly recommended to be stored it in the fridge, where it keeps fresh at least for 3 months. If you don't, it will only be potent for 6 weeks.
Water, (L-)Ascorbic Acid, Dimethyl Isosorbide, Butylene Glycol, Peg/Ppg/Polybutylene Glycol-8/5/3 Glycerin, Ferulic Acid, Tocopherol, Phenoxyethanol, Ethylhexylglycerin, Sodium Hydroxide
Price: $12
Best Organic Vitamin C Boosters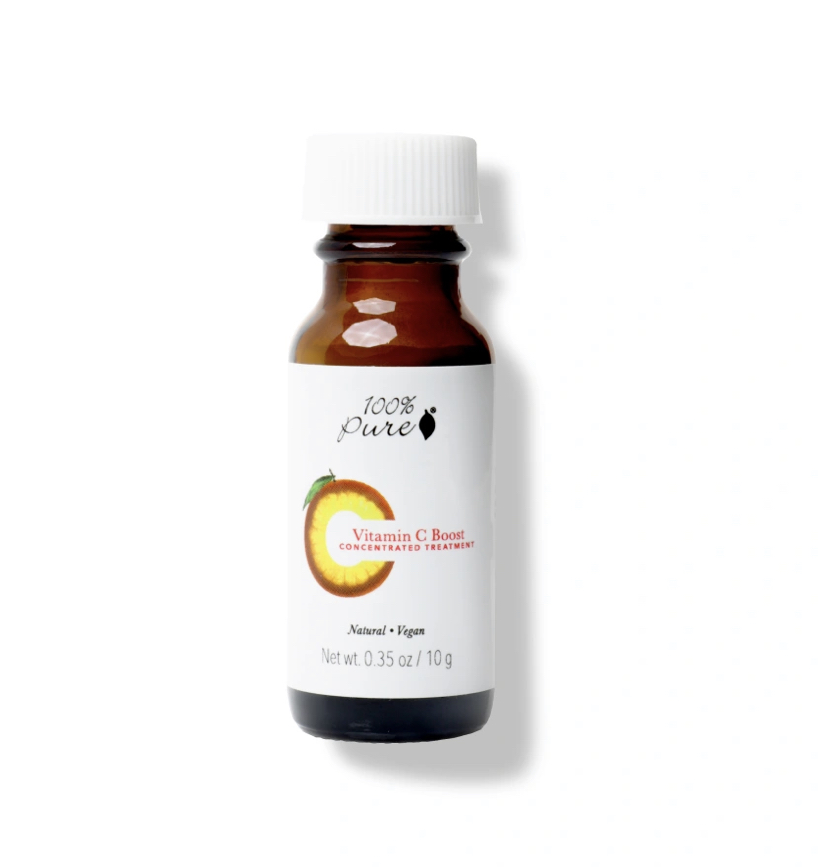 100% Pure Vitamin C Boost Concentrated Treatment
$29 (save 20% with code OBL)
Water-activated powder made with just two ingredients: stable vitamin C and hyaluronic acid
Designed to brighten, lighten dark spots and promote firmer, more supple skin
Ingredients: Sodium Ascorbate (Vitamin C), Ascorbic Acid (Vitamin C), Calcium Ascorbate (Vitamin C), Hyaluronic Acid

$44 (save 25% with code OBL here)
Intense natural two-week glow booster treatment
Helps even the dullest complexions glow
6% freshly activated vitamin C and hyaluronic acid concentrate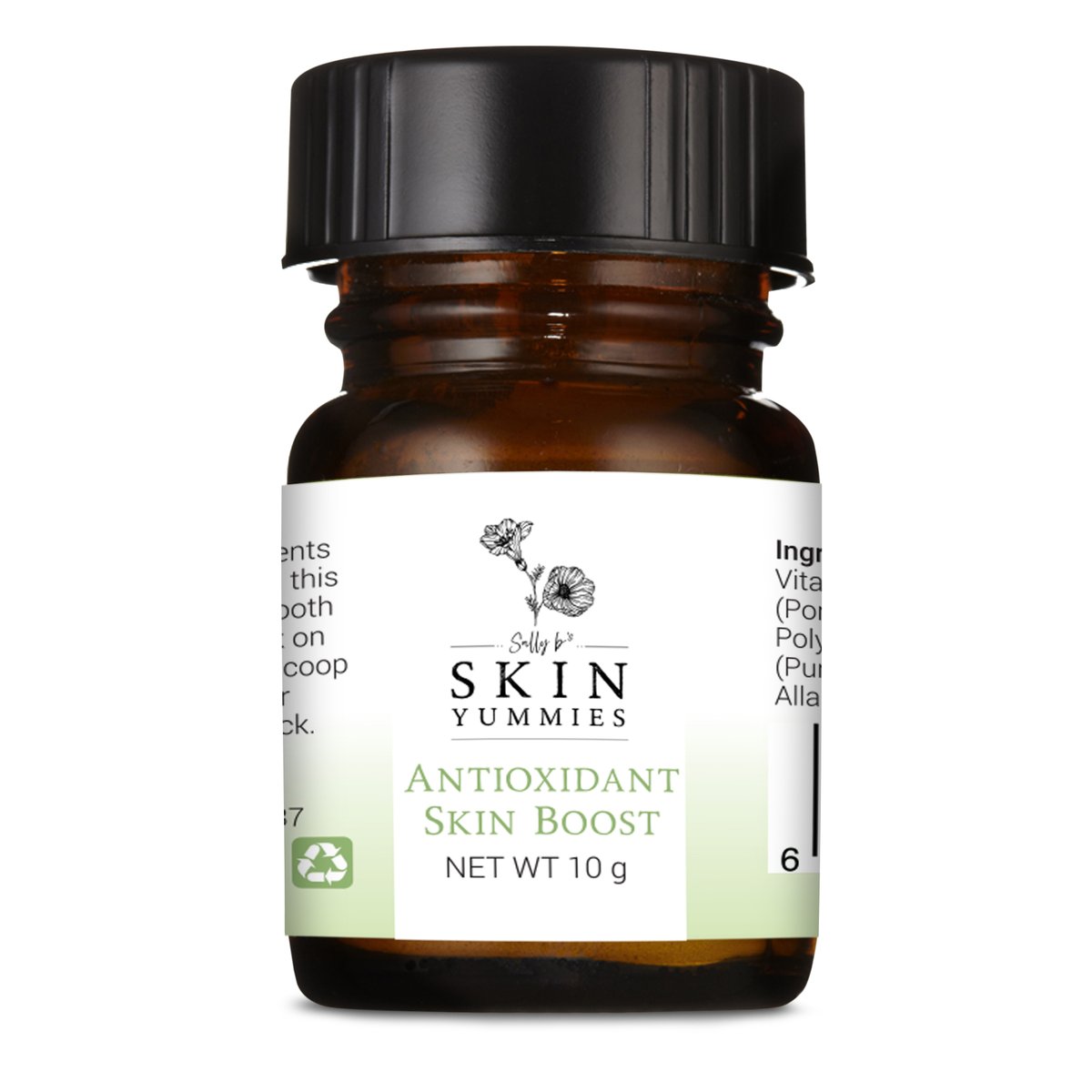 $41
Vitamin C powder formula to mix with skincare
Made with 100% pure vitamins and minerals
Contains over 65% Vitamin C (L-Ascorbic Acid)
Prevents wrinkles and other signs of aging
Brightens skin and improves overall skin health