Caldera + Lab The Good Face Serum is a multi correctional face oil for men that contains 27 active botanicals wild-harvested from the Teton Mountain Range. The team at Caldera + Lab worked with renowned scientists to create a skincare products based on extensive research and clinical trials. As it turns out, a lot of men aren't against using face oils! There aren't many clean and organic skincare lines specifically for men, so Caldera + Lab is a welcome addition for  guys who want luxury products that are pure. Besides Caldera + Lab's The Good Multifunctional Serum, the brand has added The Base Layer moisturizer and The Clean Slate cleanser for a simply and easy skincare routine. The Caldera Lab Face Serum comes in a beautiful dark brown bottle with a cap that mimics the look of real wood. Read on for my Caldera Lab review!
Caldera + Lab has an impressive number of certifications, which is not  not an easy task for brands to obtain.
Certified B Corporation doing "business as a force for good
MADE SAFE® and Ecocert COSMOS Natural certified
Cruelty-free certified by PETA™ & Leaping Bunny
Clinically-verified custom formulas
Pharmaceutical-grade manufacturing
Green scientists pushing beyond conventional skincare boundaries
Hand-harvested wild and organic botanicals with high antioxidant scores and nutrient profiles
Traceable and audited supply chains
100% ingredient certification audits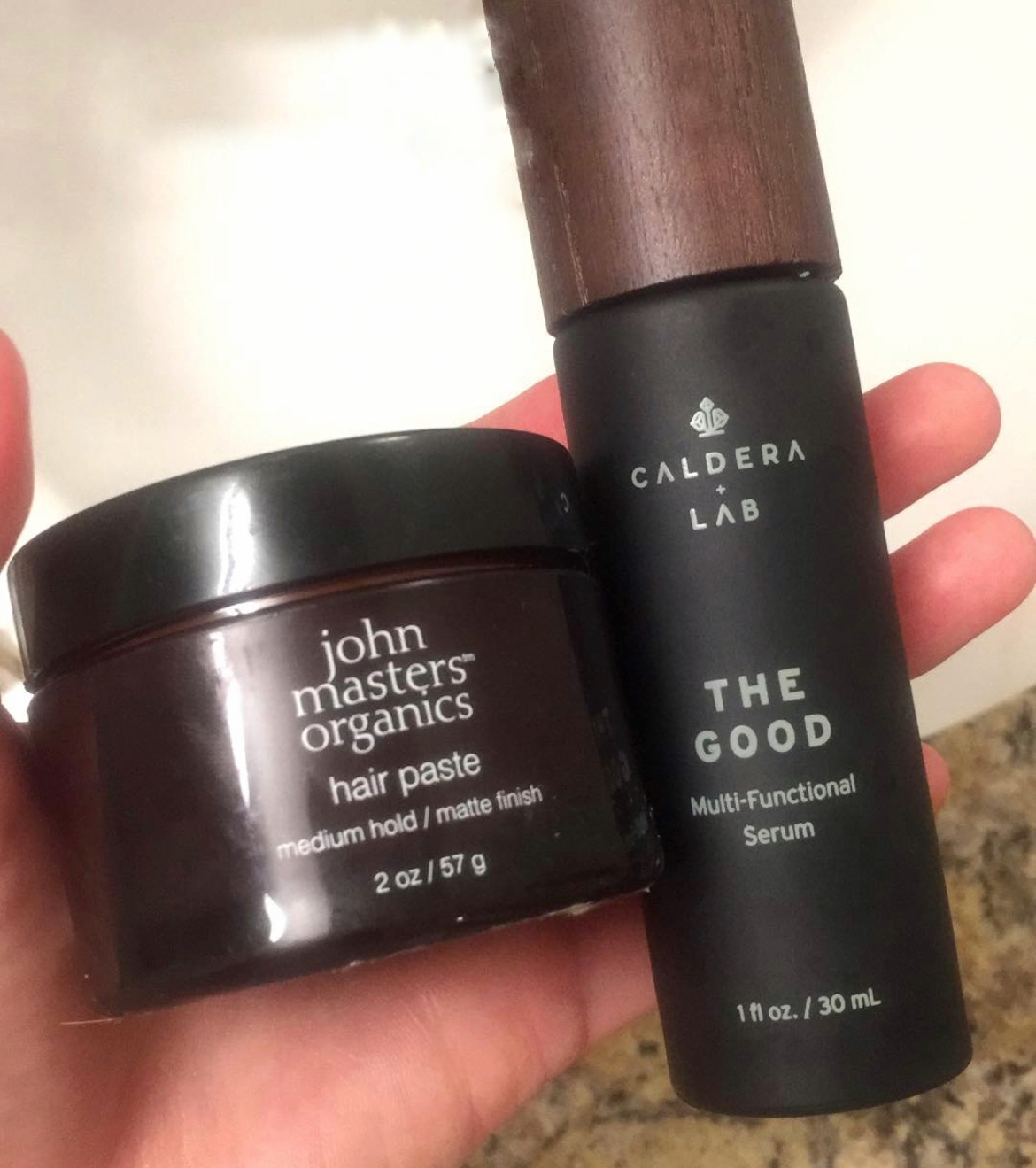 Caldera Lab The Good Face Serum is made ONLY of organic and wild-harvested ingredients. To make this serum, which is technically a face oil, they take 27 active botanicals and infuse them over the course of 4 weeks in an ECOCERT COSMOS-certified facility.
The Good Face Serum contains interesting botanicals that I don't often see in face oils like:
Fireweed: Caldera Lab uses fireweed harvested at high elevations in the Teton Mountain Range. Fireweed contains bioflavonoids and antioxidants that can help combat environmental stressors.
Spilanthes Whole Plant Extract: Spilanthes enriches the skin with moisturizers, reducing the appearance of fine lines and wrinkles. Spilanthes also has natural cleansing properties that improve the appearance of pores and balance natural oils.
Huang Chi: helps tighten and firm skin
The Good Serum also contains potent skincare ingredients we all know and love like Prickly Pear Seed Oil, COQ10, Meadowfoam Seed, Jojoba and Apricot Kernel Oil.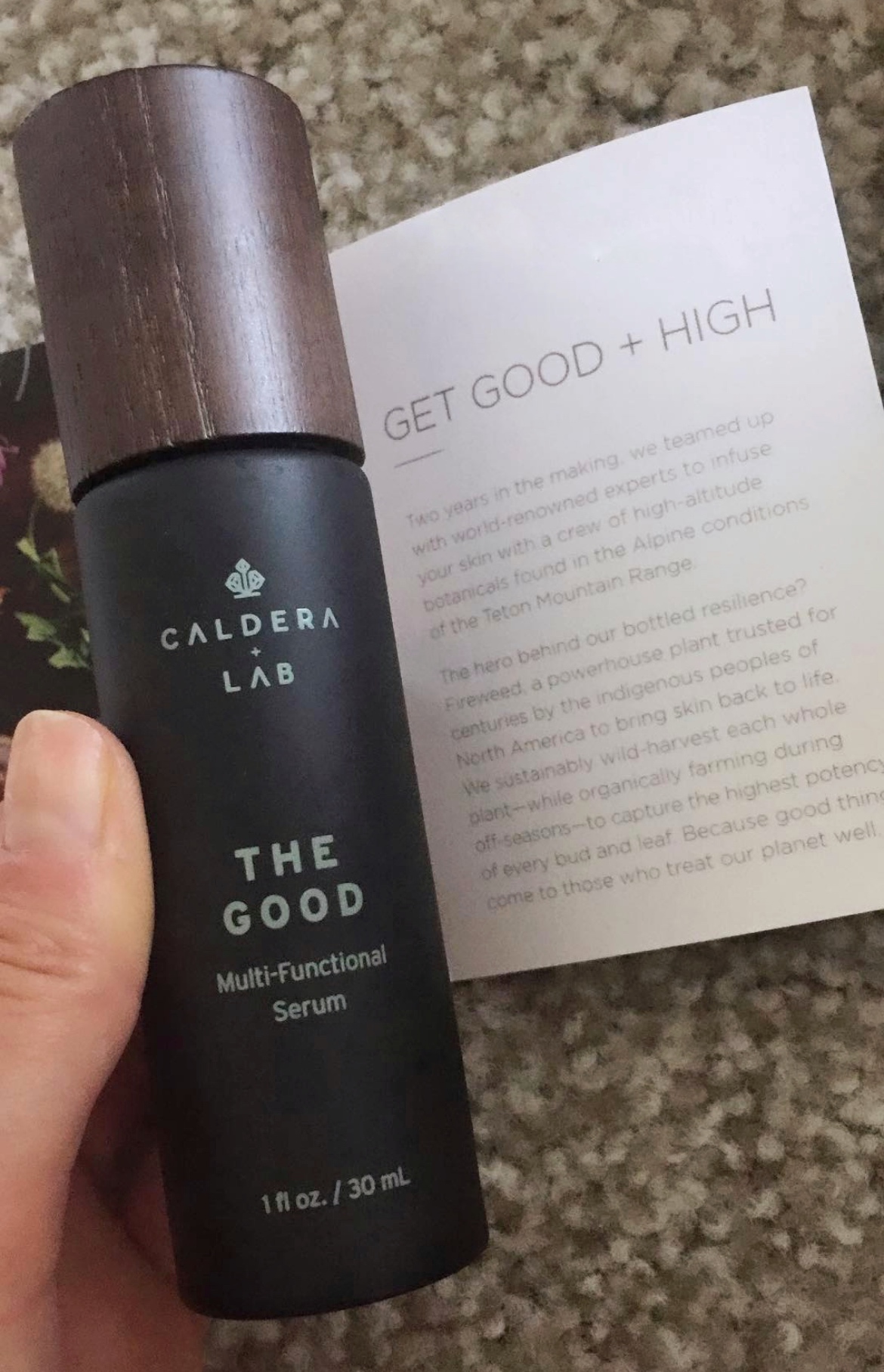 I would describe
Caldera Lab The Good
as a medium weight face oil with an herbal scent (that your man may or may not like if he's picky with scents). A few drops is all you need otherwise the oil may feel heavy if you're a dude. The dropper automatically does a good job of that because it holds and dispenses a small amount with each use. If you enjoy slathering on a lot of face oil, the dropper might be frustrating for you to use.
Caldera Lab Final Thoughts
Overall, it's evident that
Caldera Lab
is committed to delivering the best skincare possible for men with discerning taste. While the branding and packaging may be too masculine for my girly taste, the product itself is top notch and skin is skin. For men who aren't too familiar with the organic skincare industry, a hundred dollars for a face Caldera + Lab seems excessive. But what they don't know is that this price is normal for skincare that's organic and green. Organic ingredients and certifications to back them up won't cost what a mass manufactured Olay cream full of synthetics and fillers at the supermarket would.
Caldera + Lab has a generous 60 day return policy so you can try their product risk free. Caldera + Lab Special Intro Offer: Get younger looking skin in 60 days.