Chasin Unicorns is a clean bath & body brand with a focus on crystals and self-care. They're most known for their monthly self-care subscription box through which you can try out a variety of their bath & body products along with products from other brands they've collaborated with — for a fraction of the regular value. Shoutout to my follower Cynth for putting me onto this brand! They are wildly affordable, so anyone regardless of budget can enjoy clean self-care products. Read on for my Chasin Unicorns review, plus save with discount code OBL at the Chasin Unicorns website.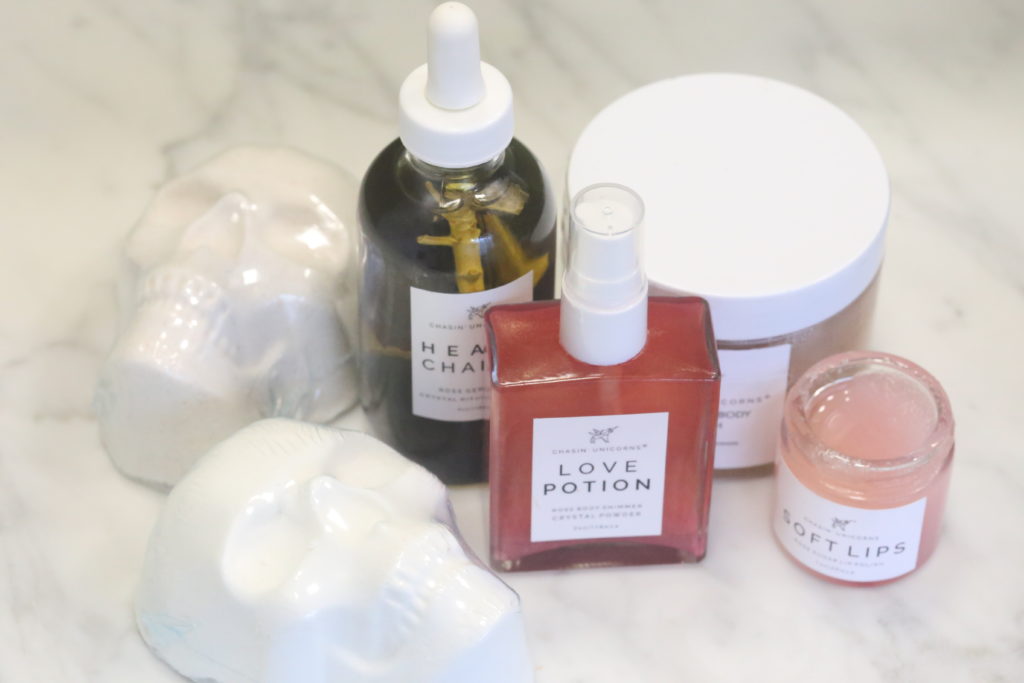 Chasin Unicorns is:
100% certified organic
Vegan
Cruelty-free
Crystal-infused
Ethically sourced
One of the products did leak a bit in transit, but thankfully it was just the small lip Polish jar and not any of the larger body care items.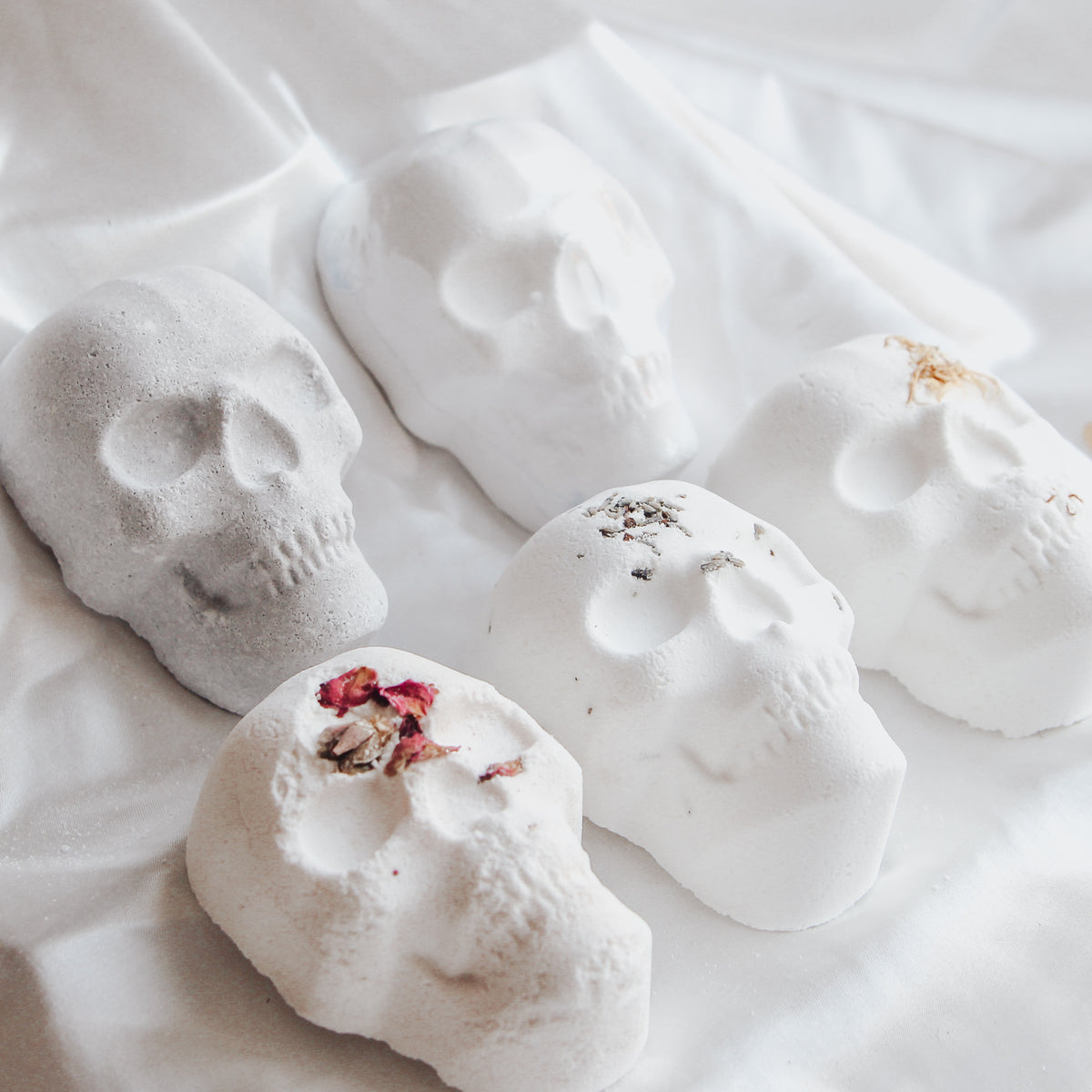 The Chasin Unicorns organic bath bombs were my favorite. Because these are affordable products, the body oil packaging wasn't my favorite as it was lower in quality than many other I use. Love that they're in glass though. Chasin Unicorns sells their organic bath bombs in bundles as well as individually and they're often sold out.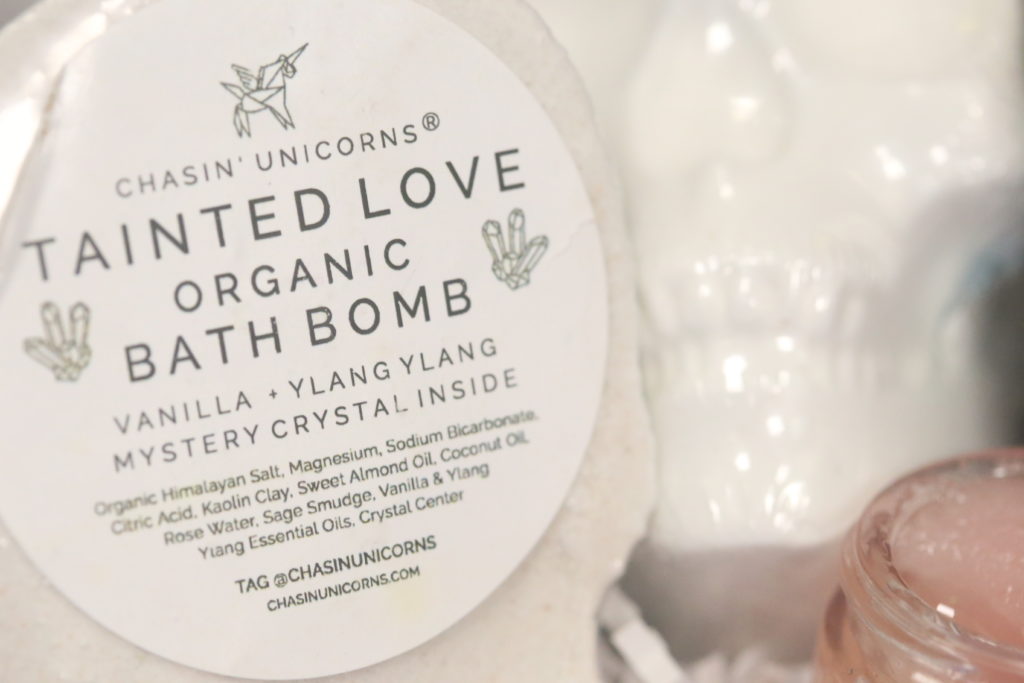 The bath bombs are all natural with Organic Himalayan Salt, Magnesium (hallelujah!), oils, Rose water, sage smudge and essential oils. They make it fun by adding an actual small crystal in the center, so you have a surprise at the end plus an extra crystal to add to your collection.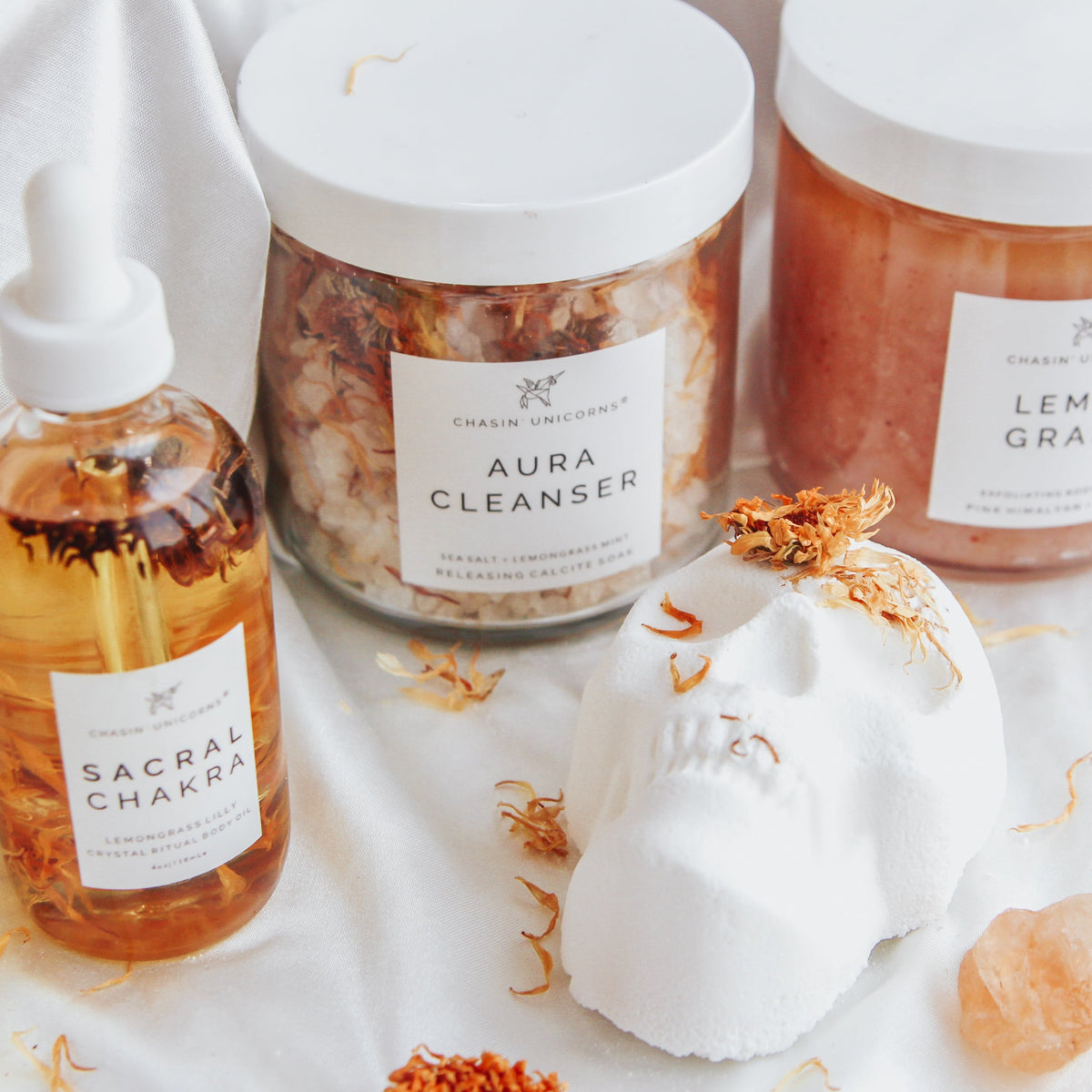 The Chasin Unicorns Body Oil is made with only organic oils along with crystals, including Apricot Kernel, Macadamia, Olive, Sweet Almond and more. There's also the additional touch of real organic dried rose petals placed in the jar. Heart Chakra Body Oil is a rich oil with a rose geranium scent that's slightly herbal.
Ingredients: Organic Safflower Oil, Organic Apricot Kernel Oil, Organic Olive Oil, Organic Macadamia Nut Oil, Organic Jojoba Oil, Organic Sweet Almond Oil, Cocos Nucifera (Coconut) Oil, Organic Fractionated Coconut (MCT) Oil, Organic Vitamin E Oil, Organic Rosemary Antioxidant, Organic Rose Absolute & Geranium Essential Oils, Organic Dried Rose Florals, Rose Quartz Crystals.
Affiliate discount code saves 10% at Chasin Unicorns.