Dermalux Flex MD Review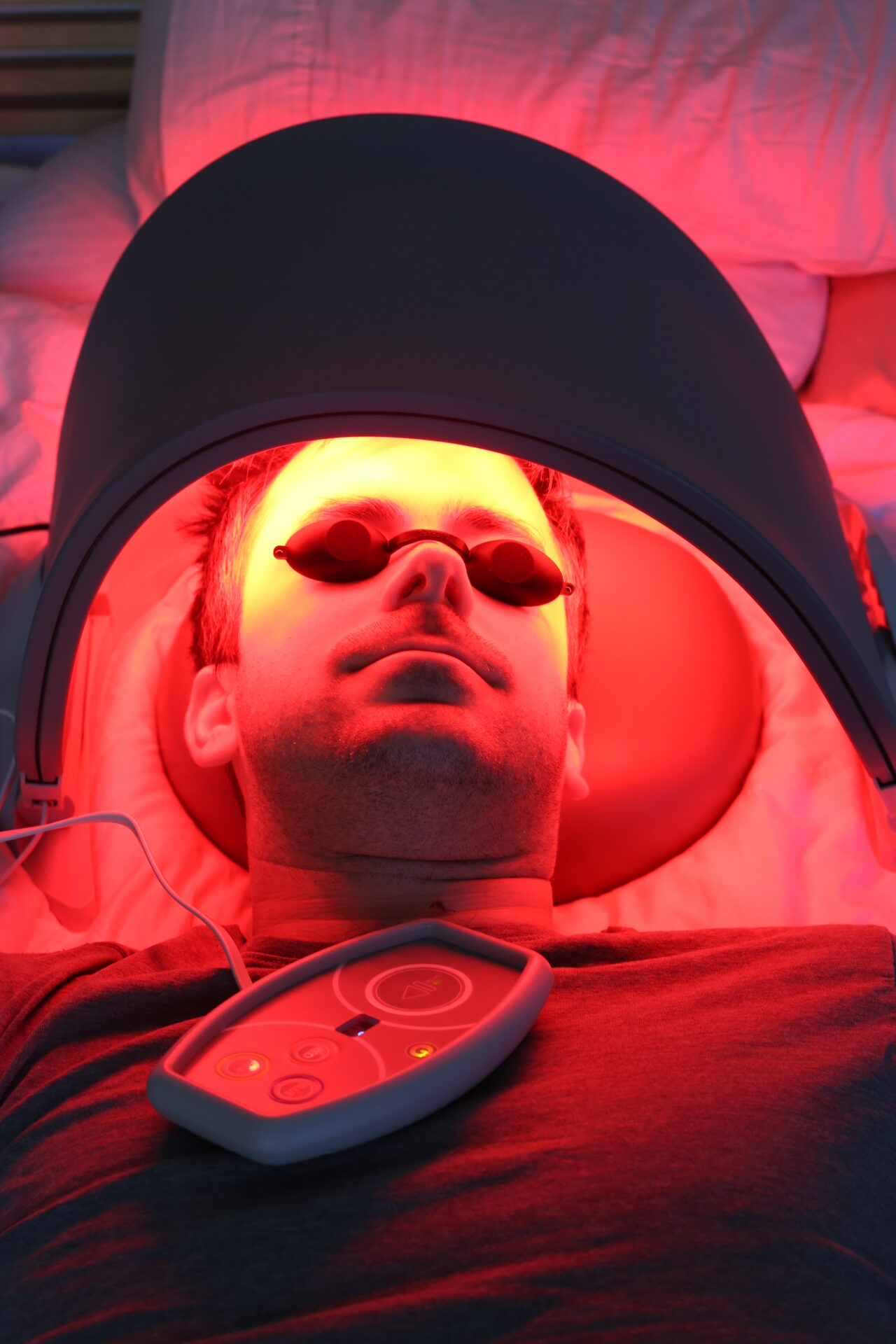 If you've ever wondered what the most powerful LED system for at-home use is, it's the Dermalux Flex MD. It's medically CE certified for psoriasis, wound healing, acne and pain relief and is powered by Tri-Wave MD technology. The more precise the wavelength the more effective the man and the Flex delivers clinically proven Blue 415nm, Red 633nm and Near Infrared 830nm via single wavelength LED's to ensure precision and optimum optical power.
Use Dermalux discount code OBLFLEX to save $125 here.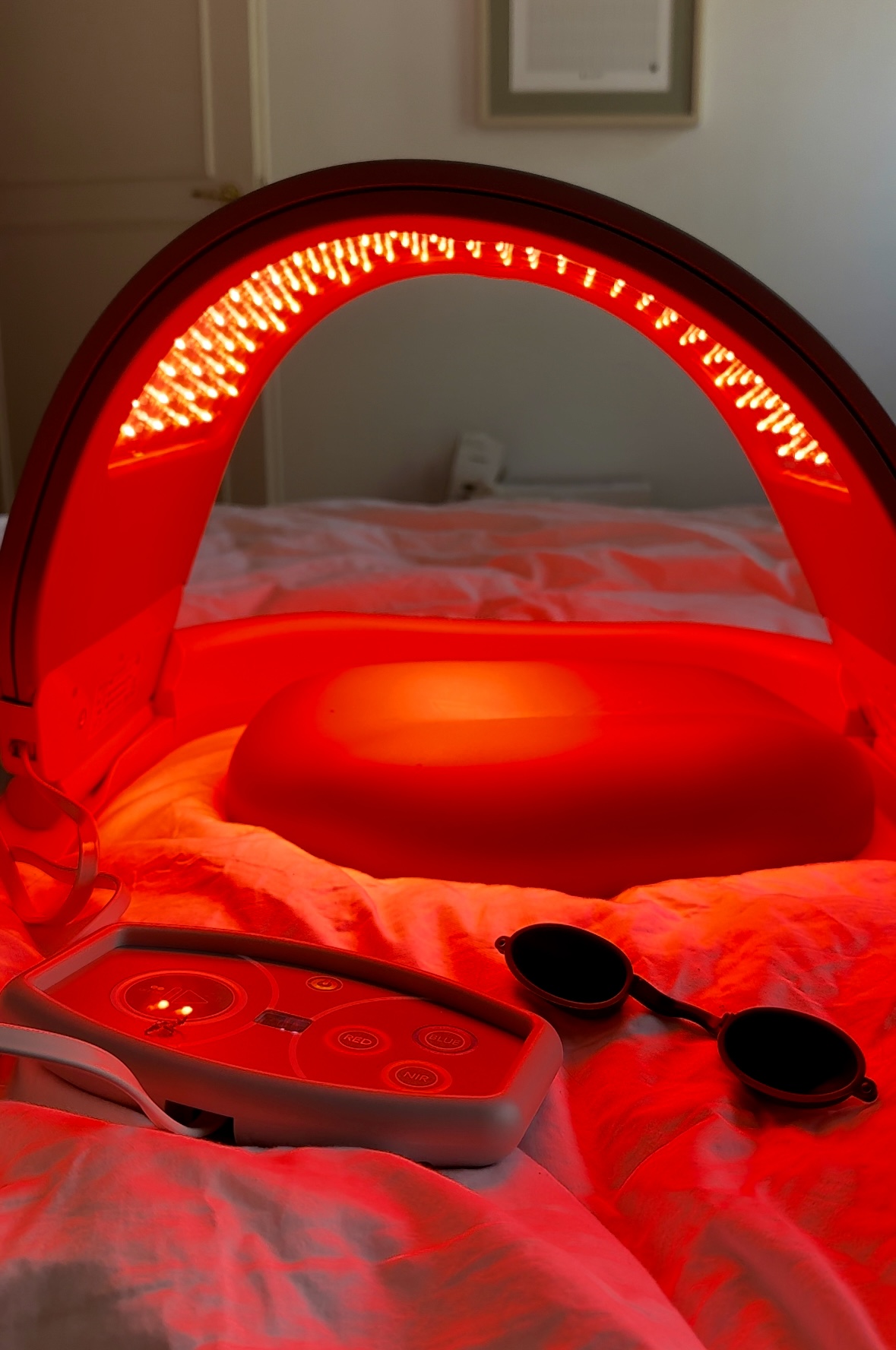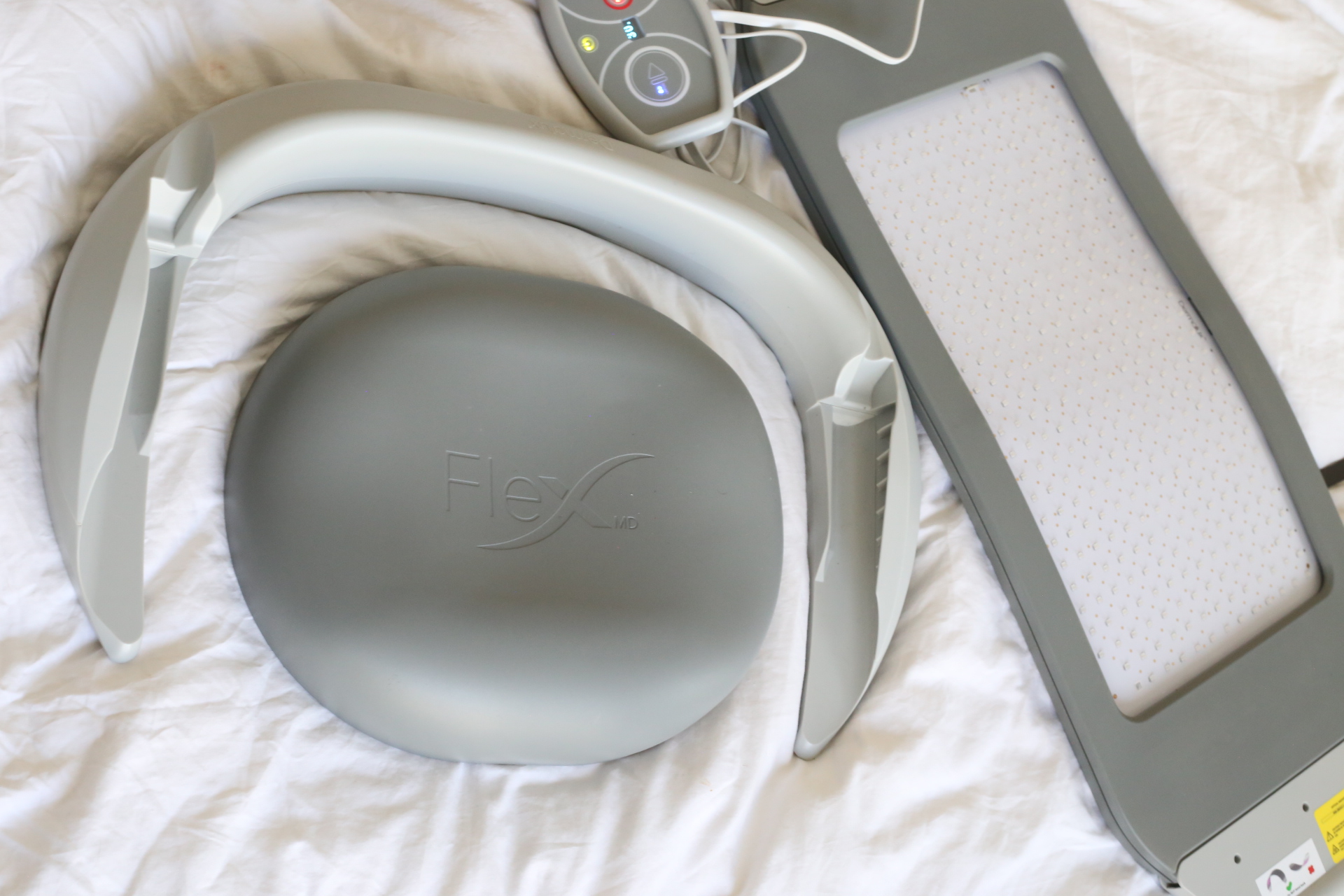 This is by far the most expensive LED light therapy device I own and I own at least five. It goes without saying, a $2500 product is not going to make sense for most of my readers. This is a device used professionally at aesthetic clinics and even rented out to clients.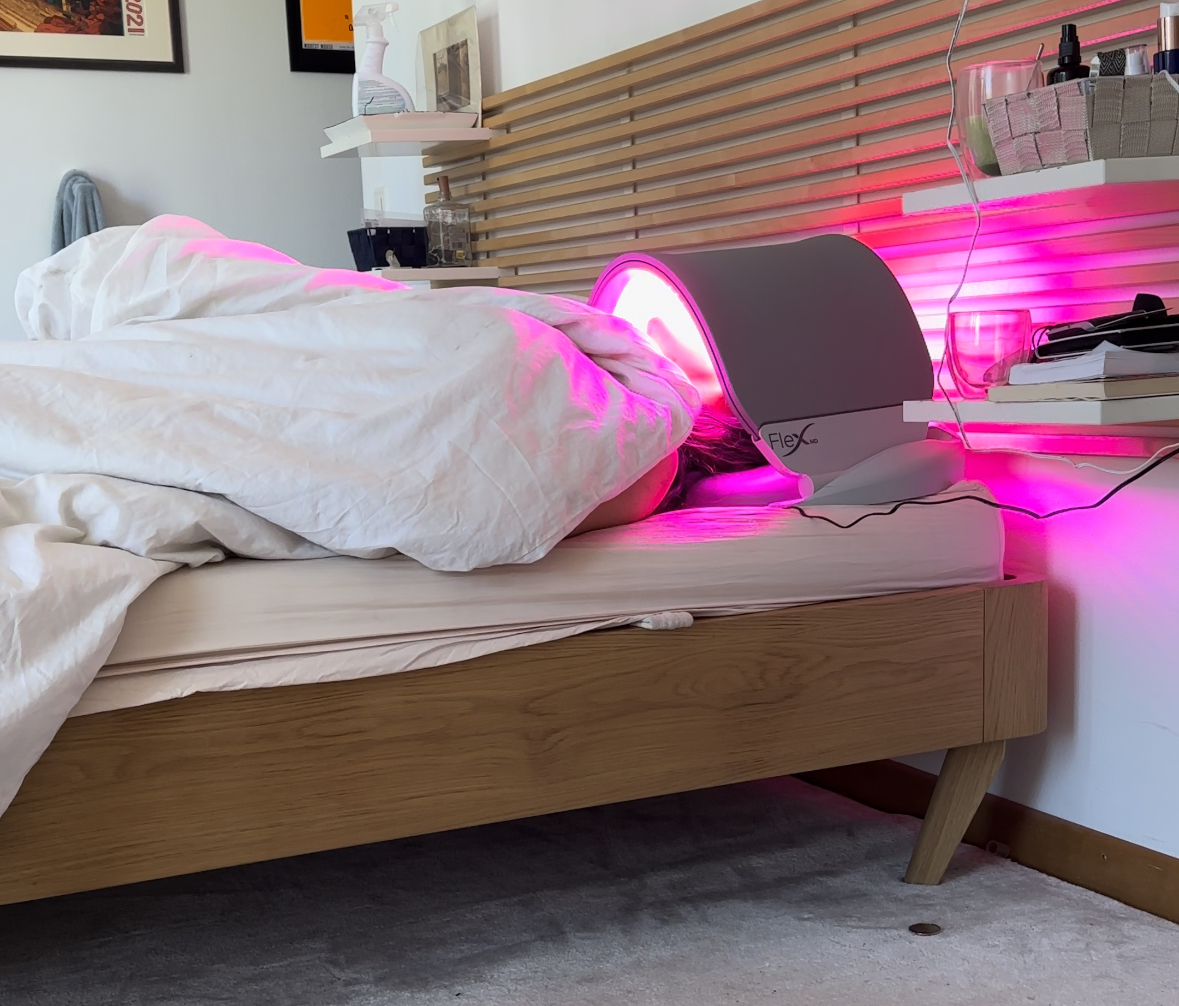 Results from independent testing demonstrated the Flex MD to be at least 3 times more powerful. The other main difference between Demalux and other facial LED masks is the Dermalux is versatile for both body and face. The panel can be laid flat against any other part of the body to treat other areas besides the face.
Dermalux does not use "off the shelf" LED's and has developed their own bespoke LED's that are configured to deliver more photons to the treatment area than any other LED device available. They have +/- 2nm peak emission tolerance, which ensures targeted energy is only delivered at the intended wavelength for optimum absorption of light. Many competitor LED devices have a peak emission tolerance ranging up to +/- 50nm so much of the light energy is wasted.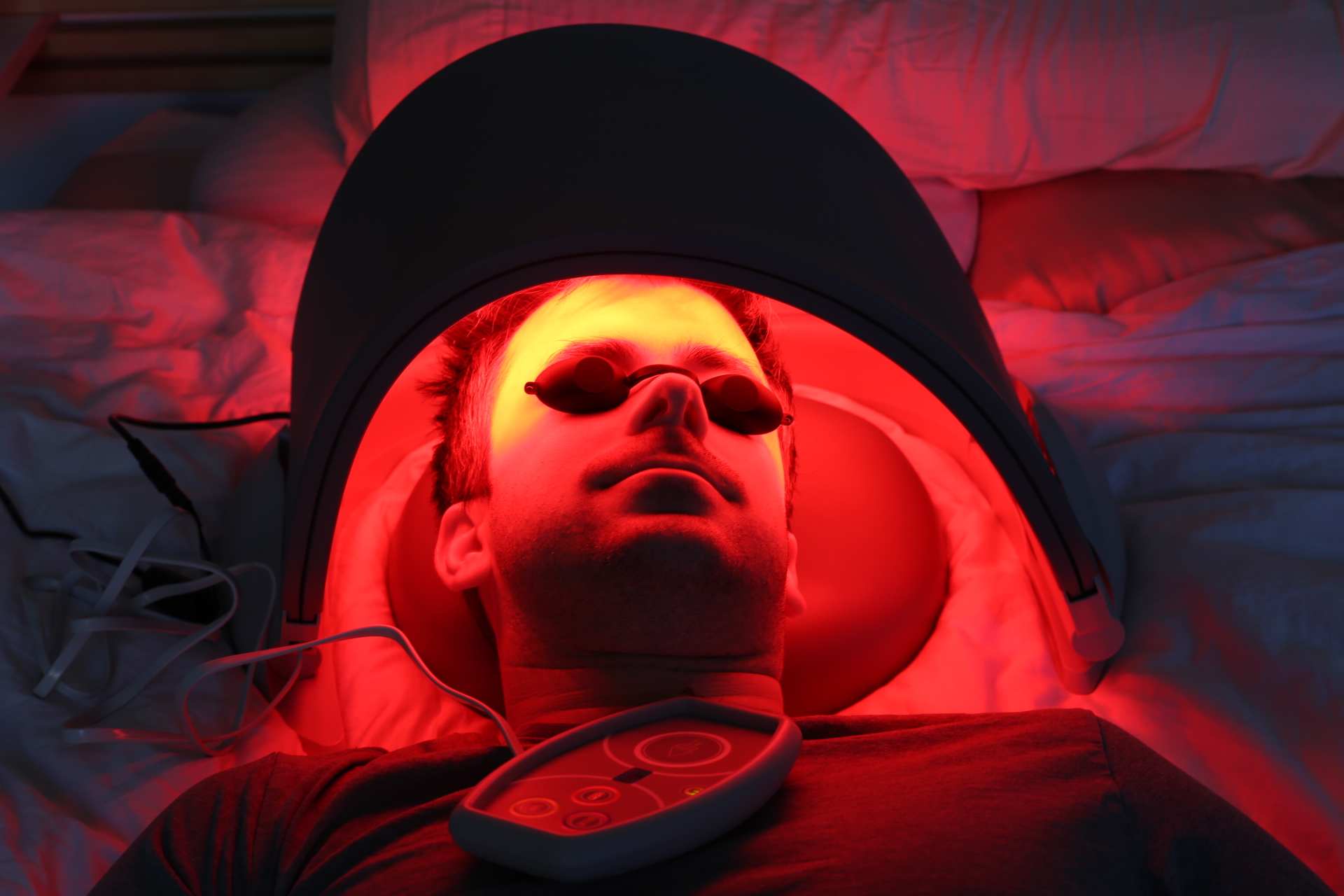 Dermalux was also voted Treatment of The Year for five consecutive years at the UK Aesthetic Awards.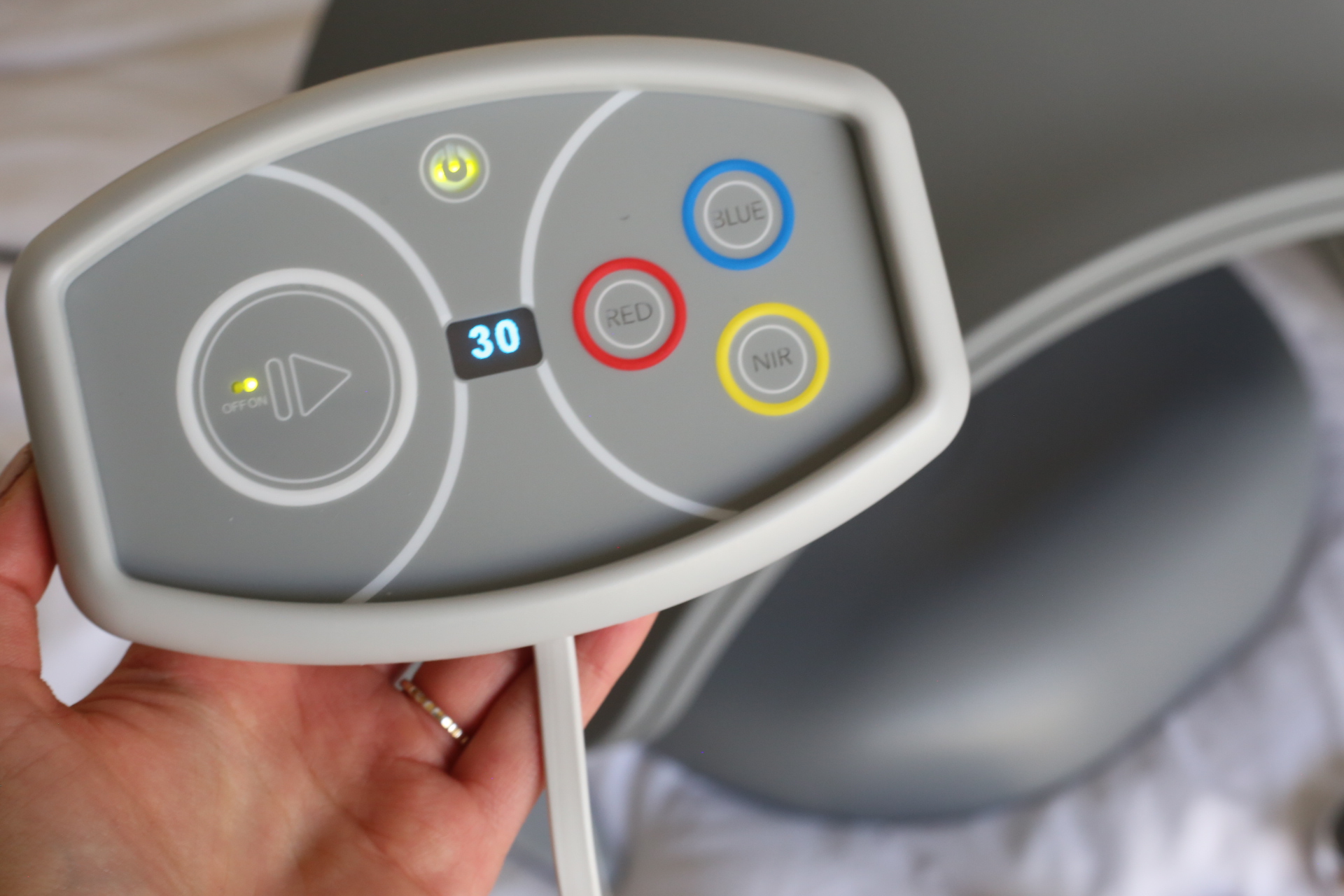 How To Use Dermalux Flex
You must be lying down for the 30 minute treatment, so it doesn't offer the multi-tasking ability of silicone masks but functions exactly like an in-office treatment. It comes with the head cushion for optimal comfort and goggle to protect your eyes. I find the control panel outdated looking, but it works just fine.
My Thoughts
This is definitely the most powerful device I've used and my skin really does look more vibrant and radiant after a 30 minute treatment. I like to use all 3 wavelengths even though you can use them individually. I love that I don't have to pay for an entire facial and can do my favorite portion of a facial anytime I like in the comfort of my home. But, this isn't something I would recommend unless the price tag doesn't faze you as there's plenty of more affordable devices albeit not as powerful.
Discount code OBLFLEX saves $125 on the Dermalux Flex at skincare device store CurrentBody.