Ember Wellness Review + Discount Code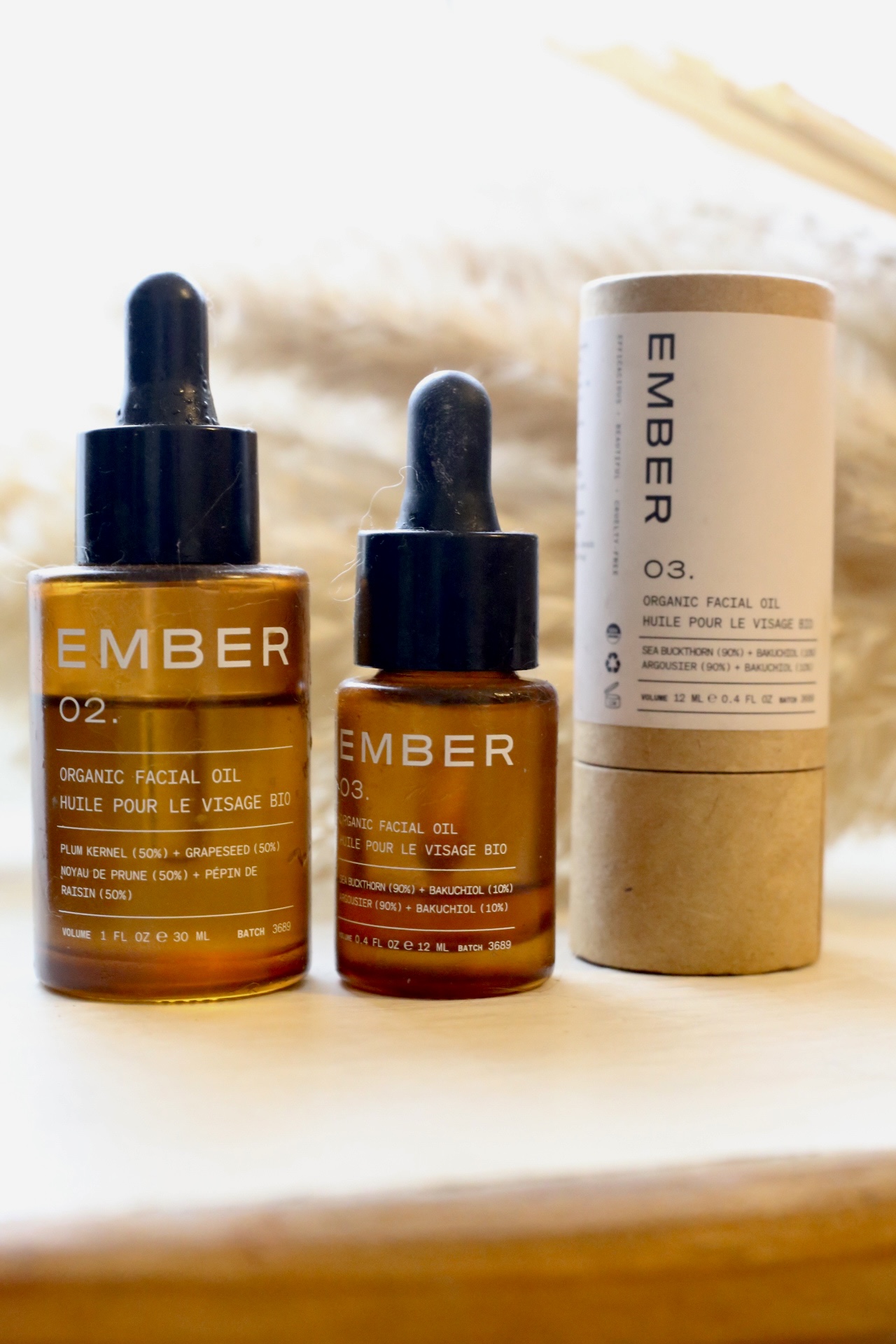 Canadian brand Ember Wellness creates organic, vegan and ethically-sourced skincare with a focus on "skinimalism." This minimalistic approach to skincare shines through their single or duo-ingredient face oils and hydrosols. Ember also focuses on skin wellness with their own LED light therapy mask and luxurious gua sha tools. The newest Ember product showcases the brand's commitment to innovation and sustainability, which I'll share more about further down. Keep reading for my thoughts on Ember Wellness and use discount code ANDREA10 to save 10%.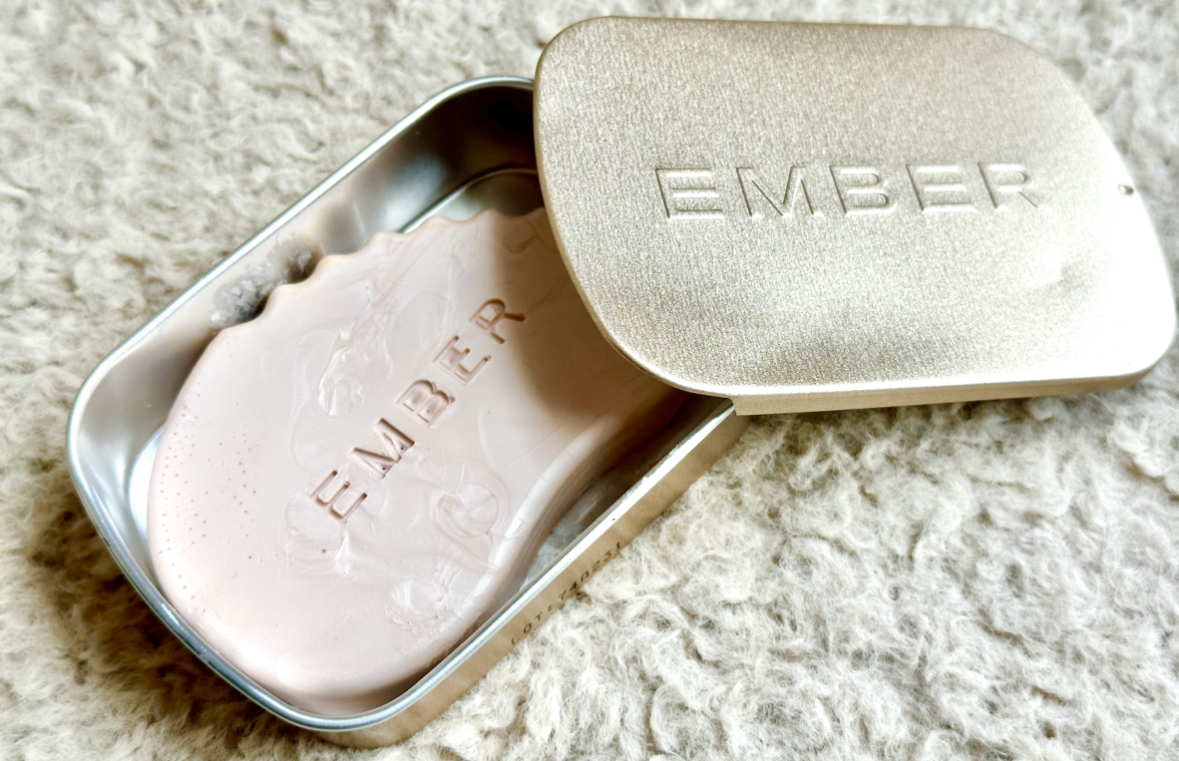 I've always wished that my shampoo bar were shaped like a gua sha scalp comb but had never thought about it for my skincare. Zero waste skincare has been gaining more momentum with water-activated tablets and solid serums, but Ember Wellness took it a step further with their Sculpt & Glow Bar. This is a solid face moisturizer made from twelve organic ingredients – and it's shaped like a GUA SHA! It's water-free, vegan, and refillable (replaceable). Before using this I have to make sure my serums and hydrators have dried. It has some mica to give a subtle luminous effect, so I would not use this as a nighttime moisturizer.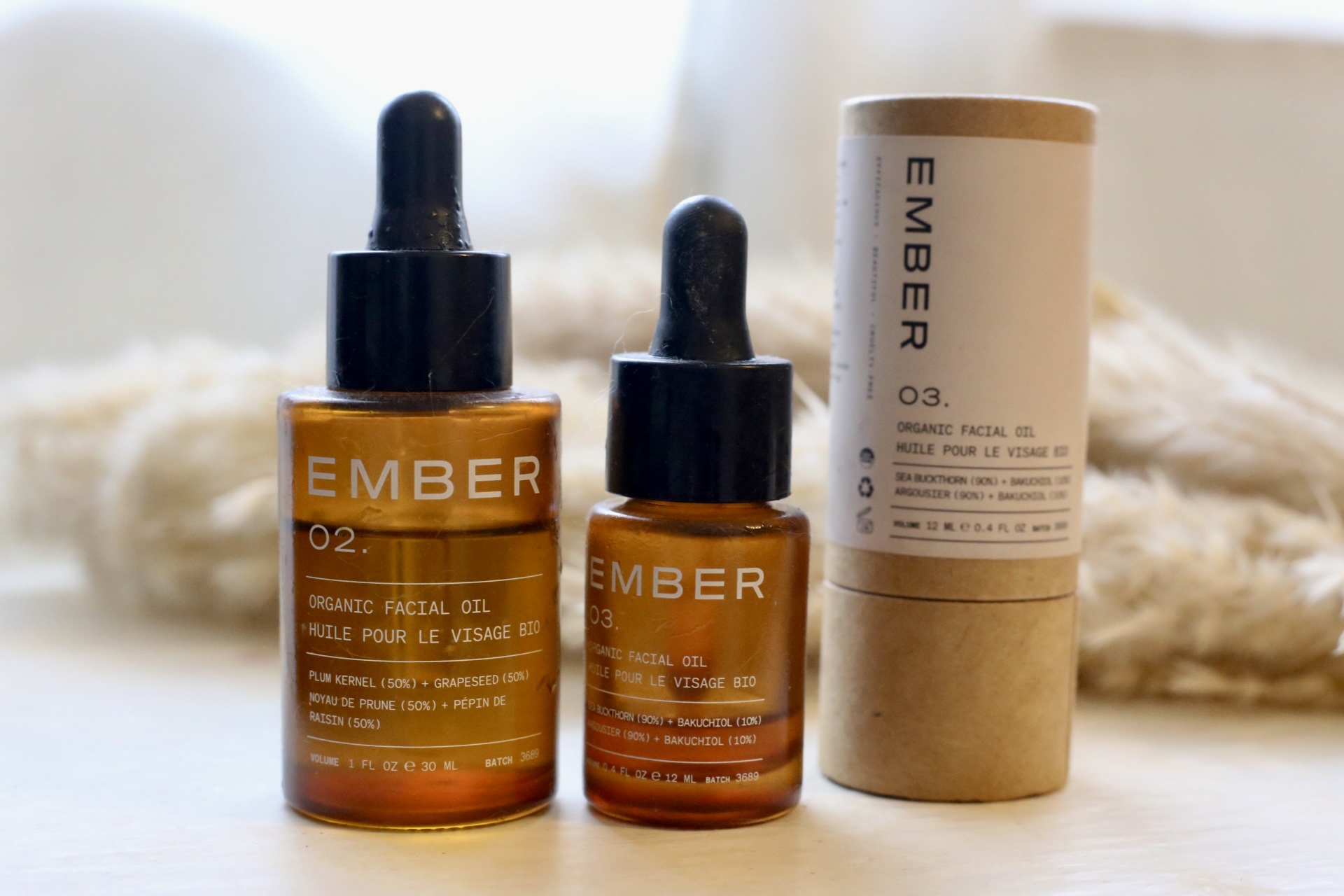 Designed like they come from a modern apothecary, the Ember facial oils are made of two pure, super-critically extracted, organic plant oils that work synergistically. They have a grapeseed + plum kernel face oil, sea buckhorn + bakuchiol face oil and jojoba + argan face oil, each numbered one through five.
The 02 plum kernel grapeseed face oil and sea buckhorn bakuchiol face oil are my favorites. The plum kernel face oils is made of 50% plum kernel and 50% grapeseed while the 03 face oil is 90% sea buckhorn and 10% bakuchiol. The plum kernel face oil is an affordable alternative to Le Prunier Plum Beauty Oil which is made of the same organic prunus domestica seed oil. Ember's organic plum kernel oil is sourced from Turkey. All Ember face oils are ISO 17025 Laboratory Tested and certified organic by Pro-Cert.
The sea buckthorn bakuchiol is a great anti-aging facial oil for mature skin. The version I used was very thick in consistency (which I enjoyed) but I believe they have reformulated it to be a lighter consistency. The sea buckthorn oil is sustainably sourced from Canada and the bakuchiol is sustainably sourced in India from the babchi seeds of the Psoraleo Corylifolia plant.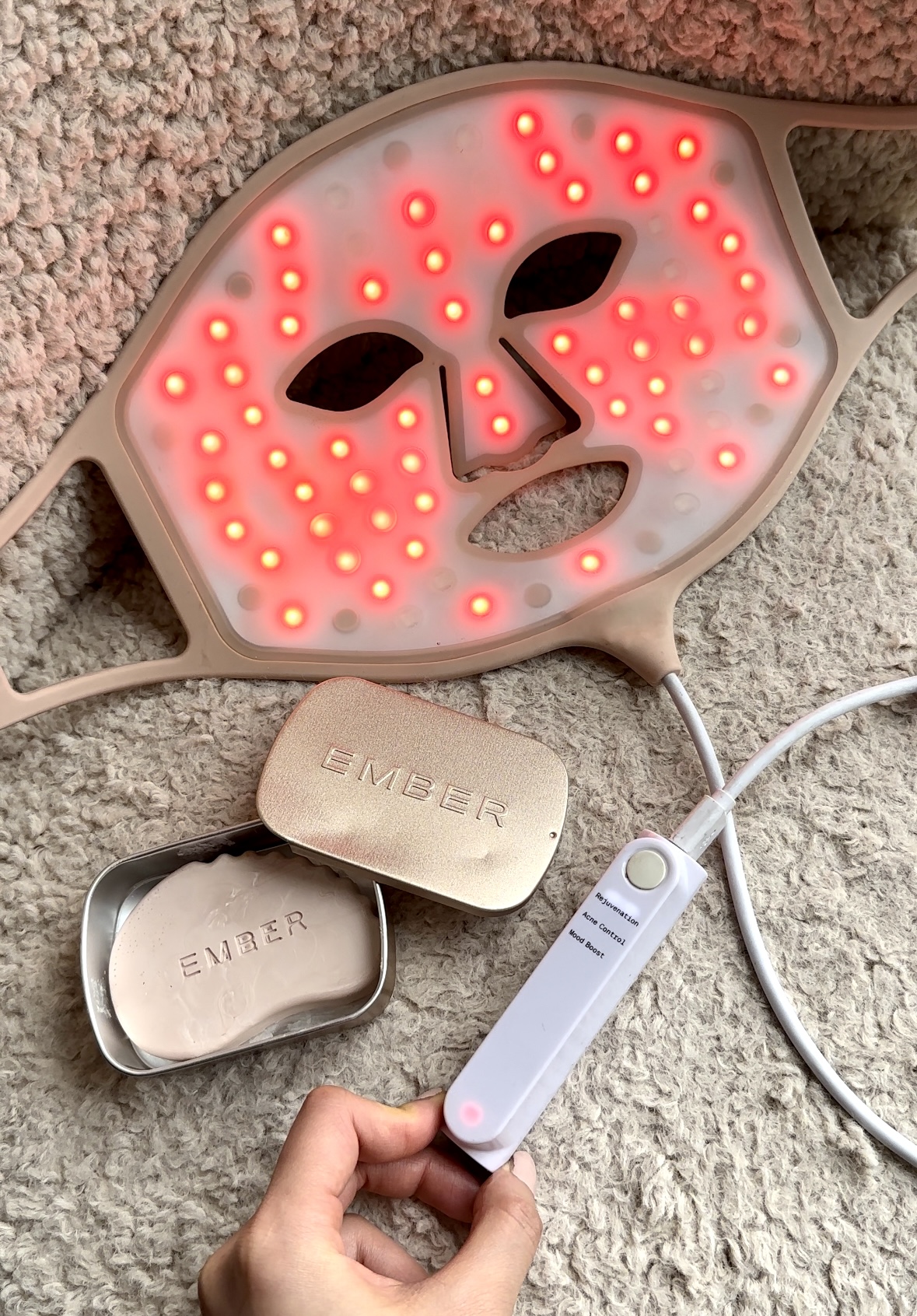 The Ember Rejuvenating Light Therapy Mask is unique in that it has 3 modes:
Rejuvenation mode (red light therapy)
Acne Mode
Mood Boost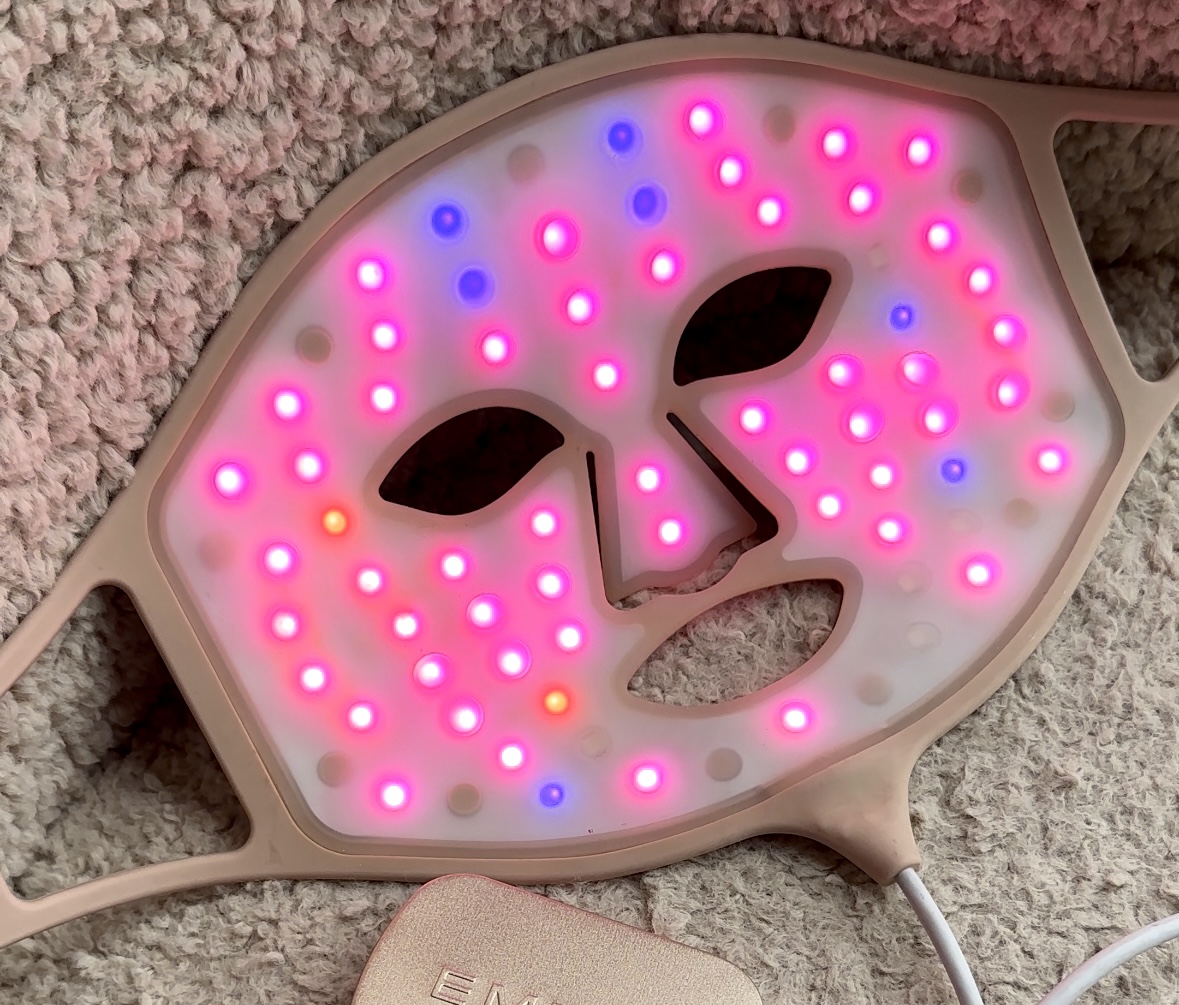 The mask has 264 LEDs encased in 66 bulbs. Below are the technical specifications:
Rejuvenate (Red light 630 nm + Infrared 830 nm)
Stimulates collagen production
Regenerates + boosts oxygen to your skin cells
Increases the speed of skin cell turnover
Evens skin tone
Minimizes fine lines
Acne Control (Red light 630 nm + Blue 415 nm)
Minimizes acne bacteria
Calms redness
Stimulates collagen production
Evens skin tone
Regenerates + boosts oxygen to your skin cells
Mood Boost (Red 630 nm + Blue 415 nm + Green 525 nm)
Boosts overall mood
Helps with SAD (Seasonal Affective Disorder)
Positively impacts brain chemicals linked to mood and sleep
This is the perfect trifecta if you also deal with regular breakouts and acne and you live in a cold climate country and are affected by seasons. The flexible silicone design makes it easy and hassle-free to wear while multi-tasking.
Use affiliate discount code ANDREA10 to save at Ember Wellness.