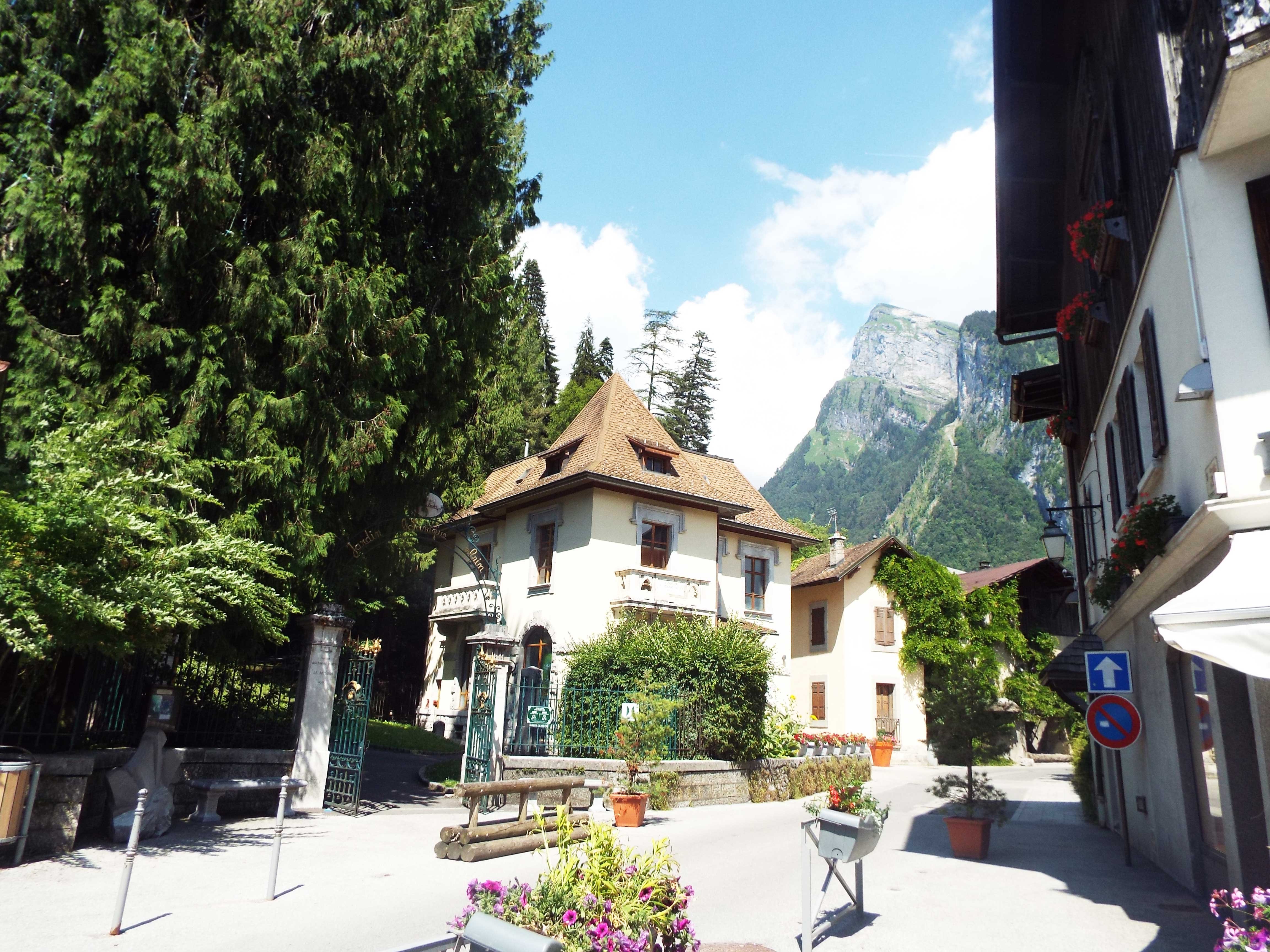 Just an hour from Geneva, Samoens is a village in the French Alps in the southeastern region of France. It's known for being a popular ski resort, but during the summer Samoens becomes a different kind of pristine paradise with its epic mountains and floral displays. A bit of history, this village was famous for its talented stone masons who were even called upon by Napoleon to work for him. Below is part what I did, where I stayed and what (organic beauty) products I used: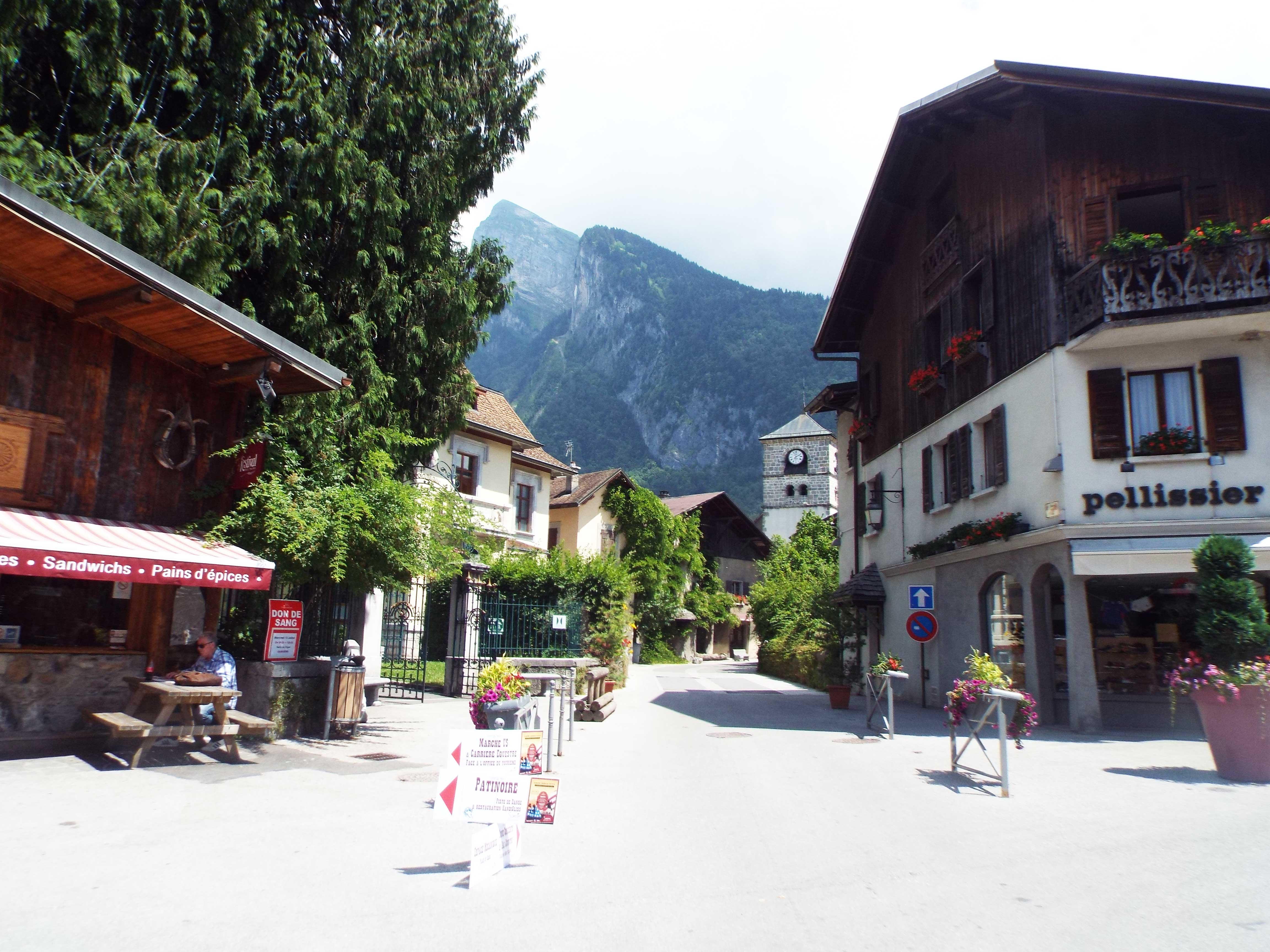 Walk through the charming village streets and you'll see quaint homes & shops juxtaposed against soaring mountains.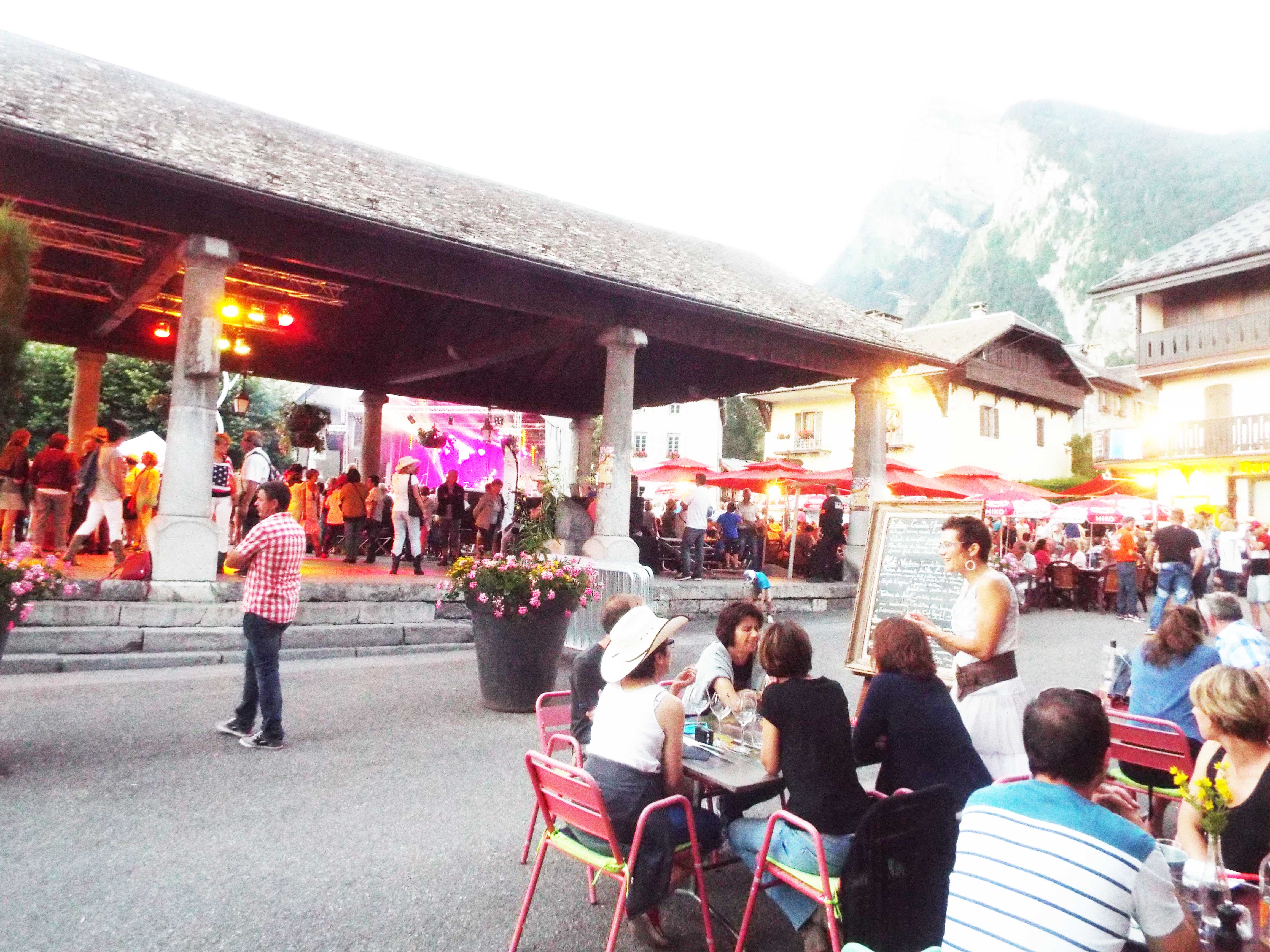 The center was super lively because of the American festival and concerts happening and everyone was out enjoying dinner and drinks on the terraces.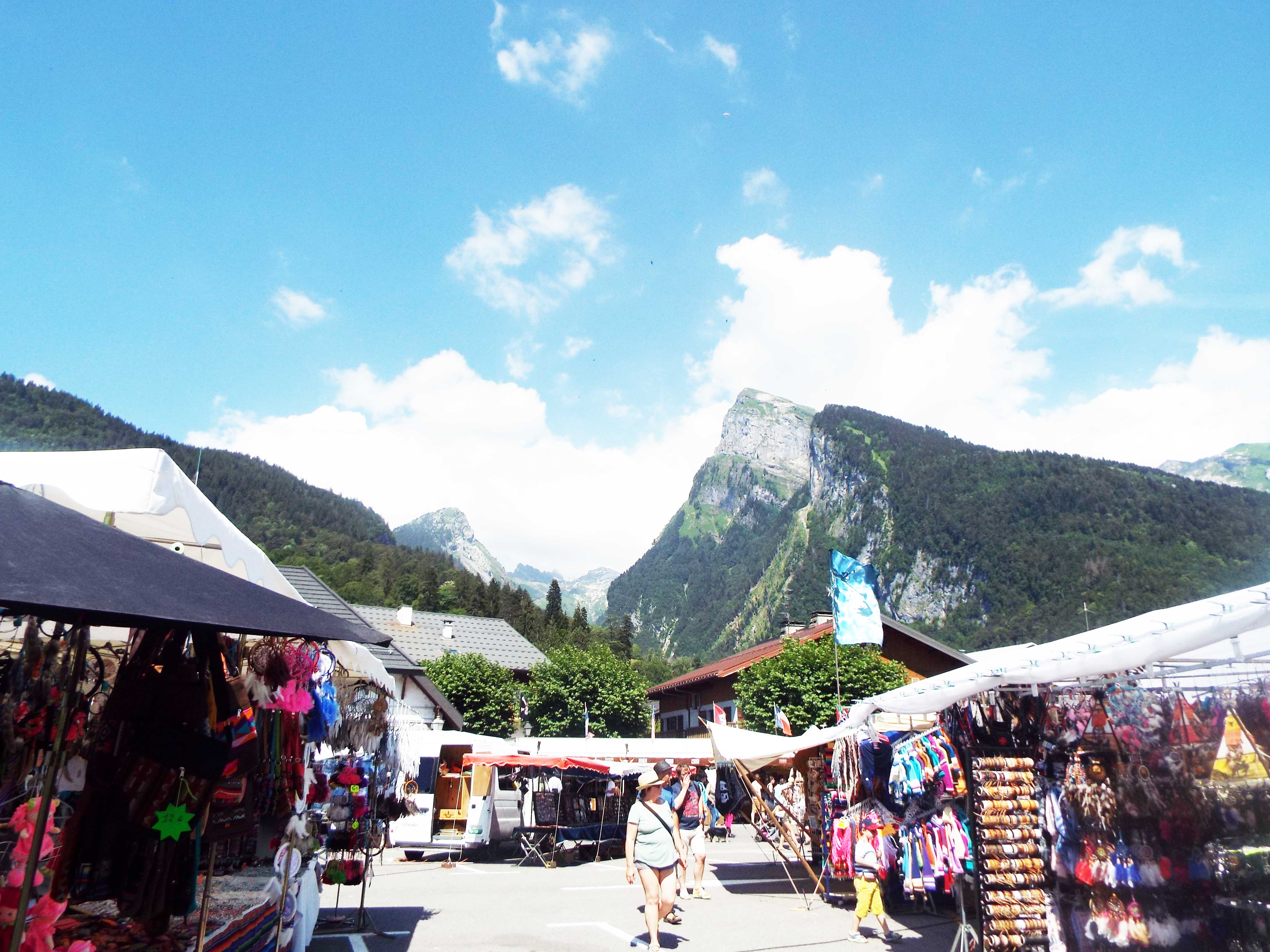 It was nearly 90 degrees F and the sun was beating down on us.  We walked down roads lined with pop-up stalls selling American-themed items with mountain views from every angle.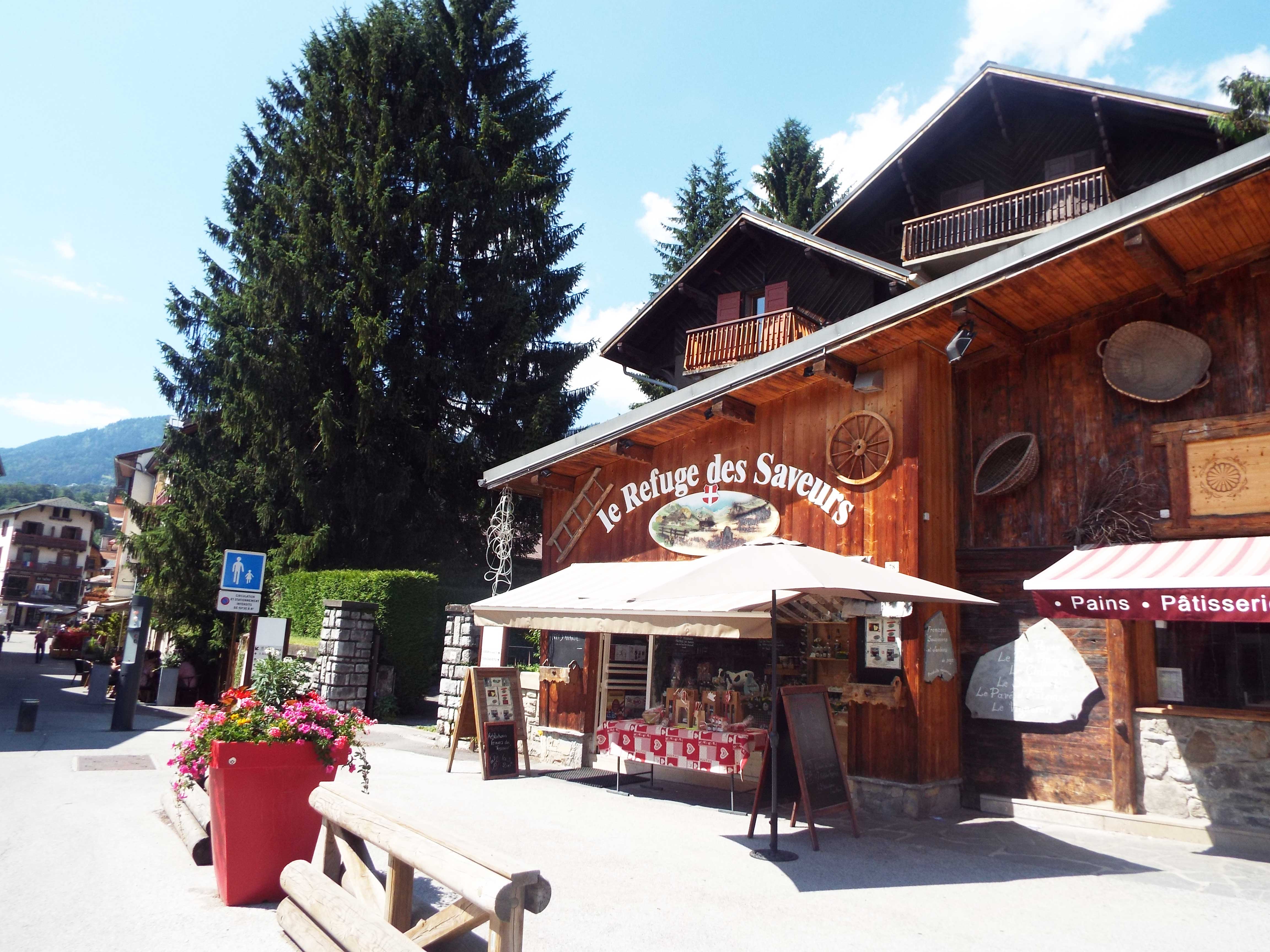 Almost all the restaurants specialize in fondue, a melted cheese and bread meal typical to the region.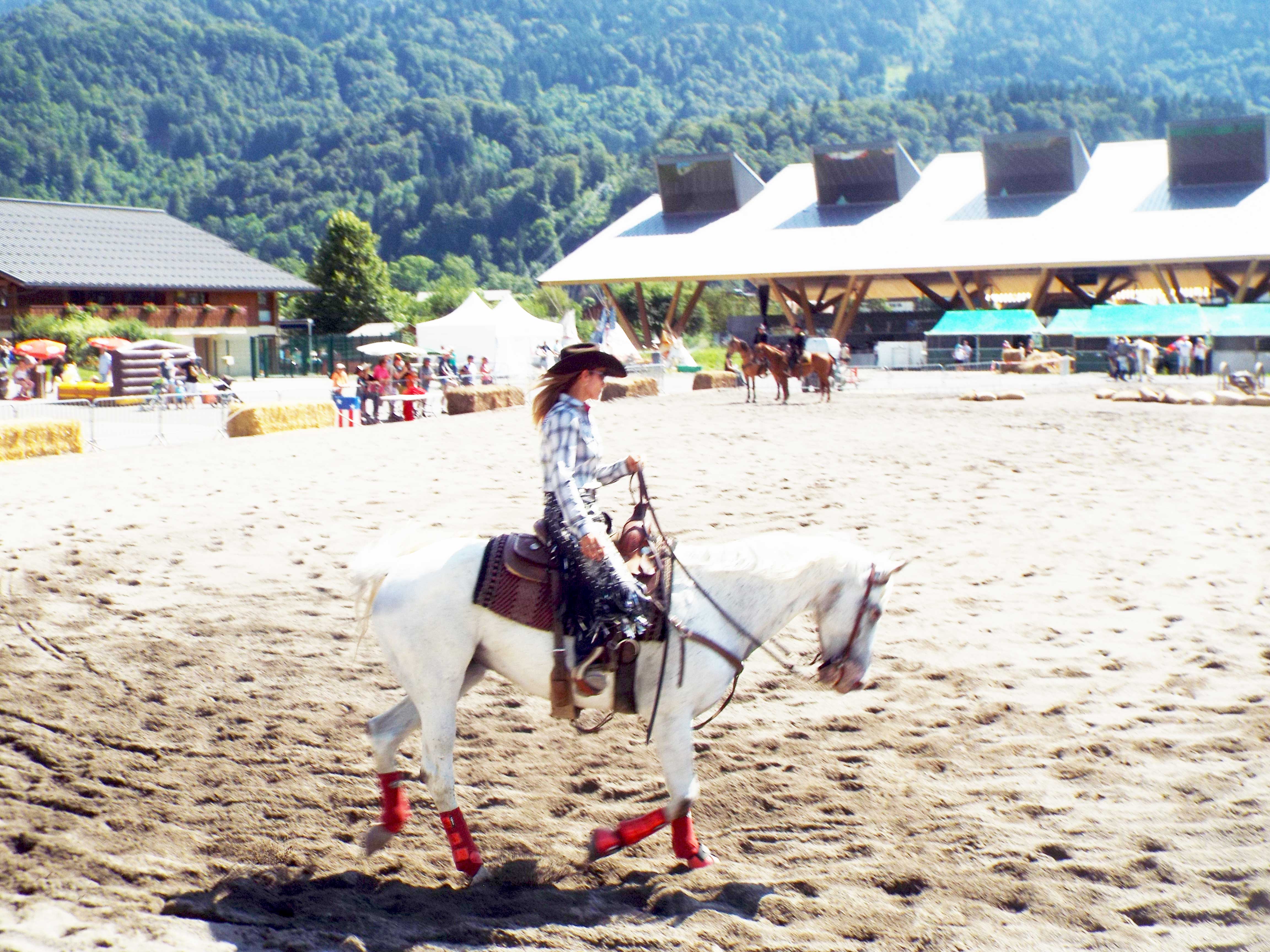 We watched cowgirls and cowboys show off their riding skills during the American Festival.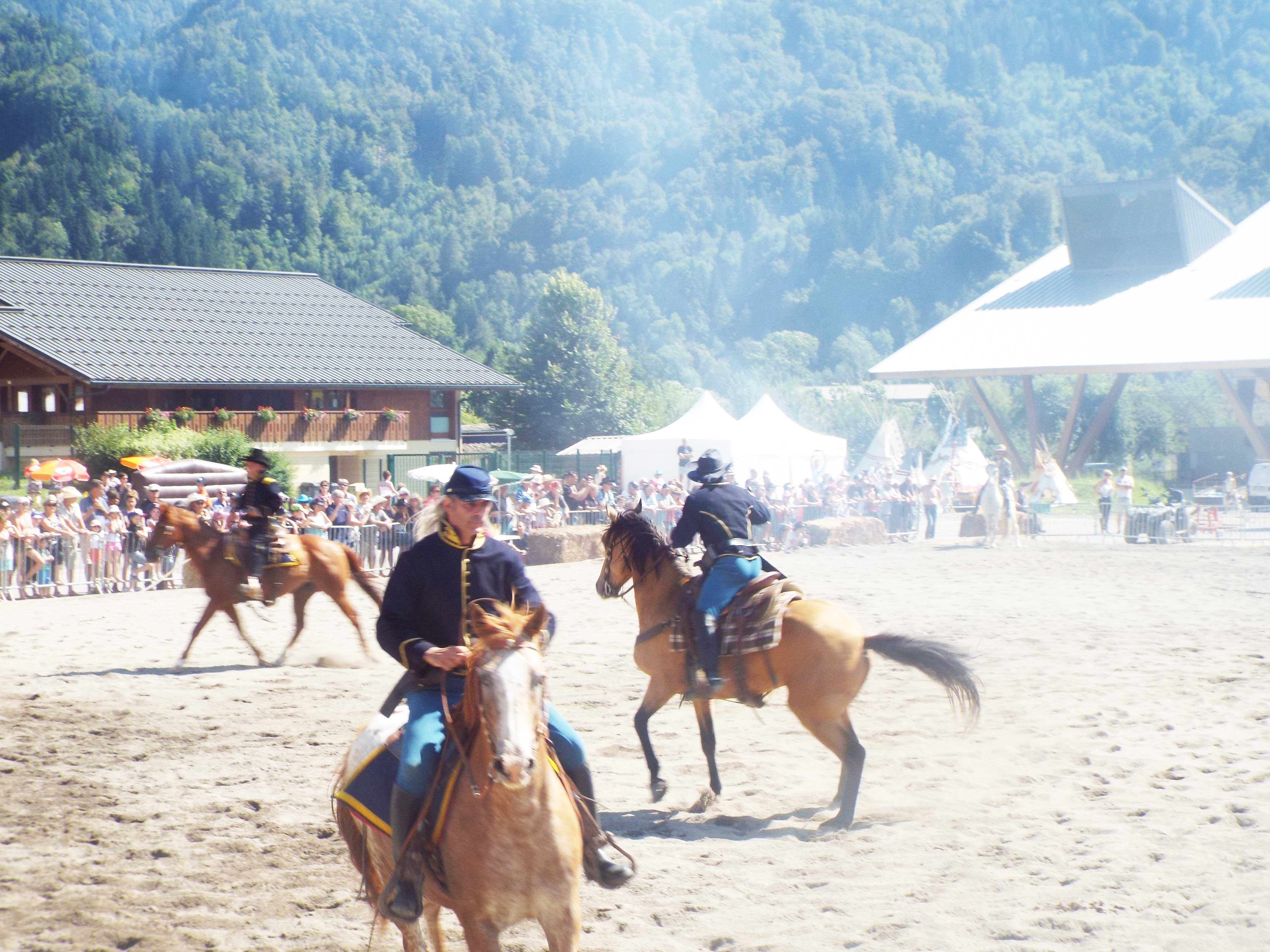 The entire town seemed to have come out to see a reenactment scene of the American Civil War.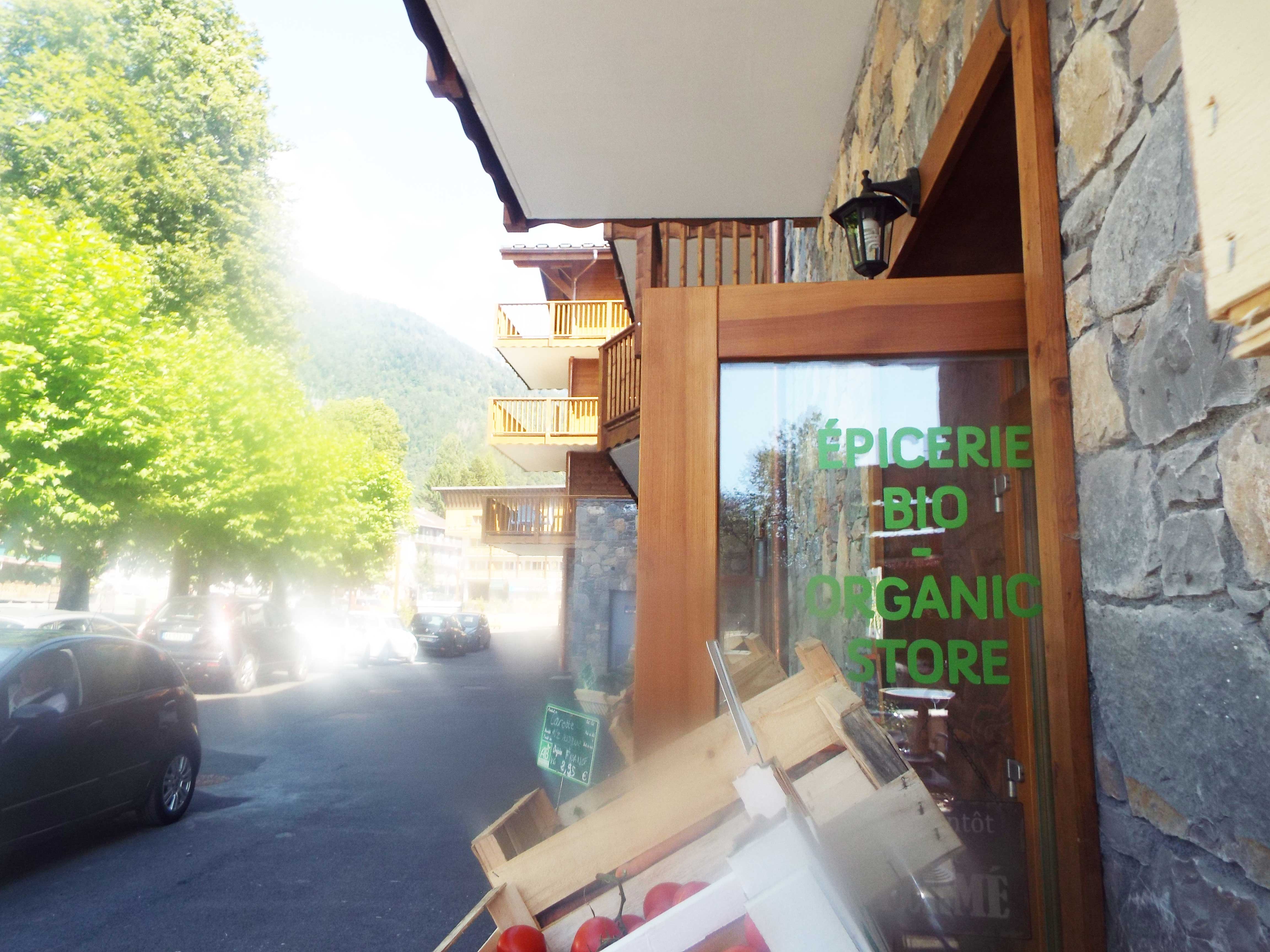 I had to enter this Epicerie Bio, an organic store with a large selection of organic drinks, food and beauty products!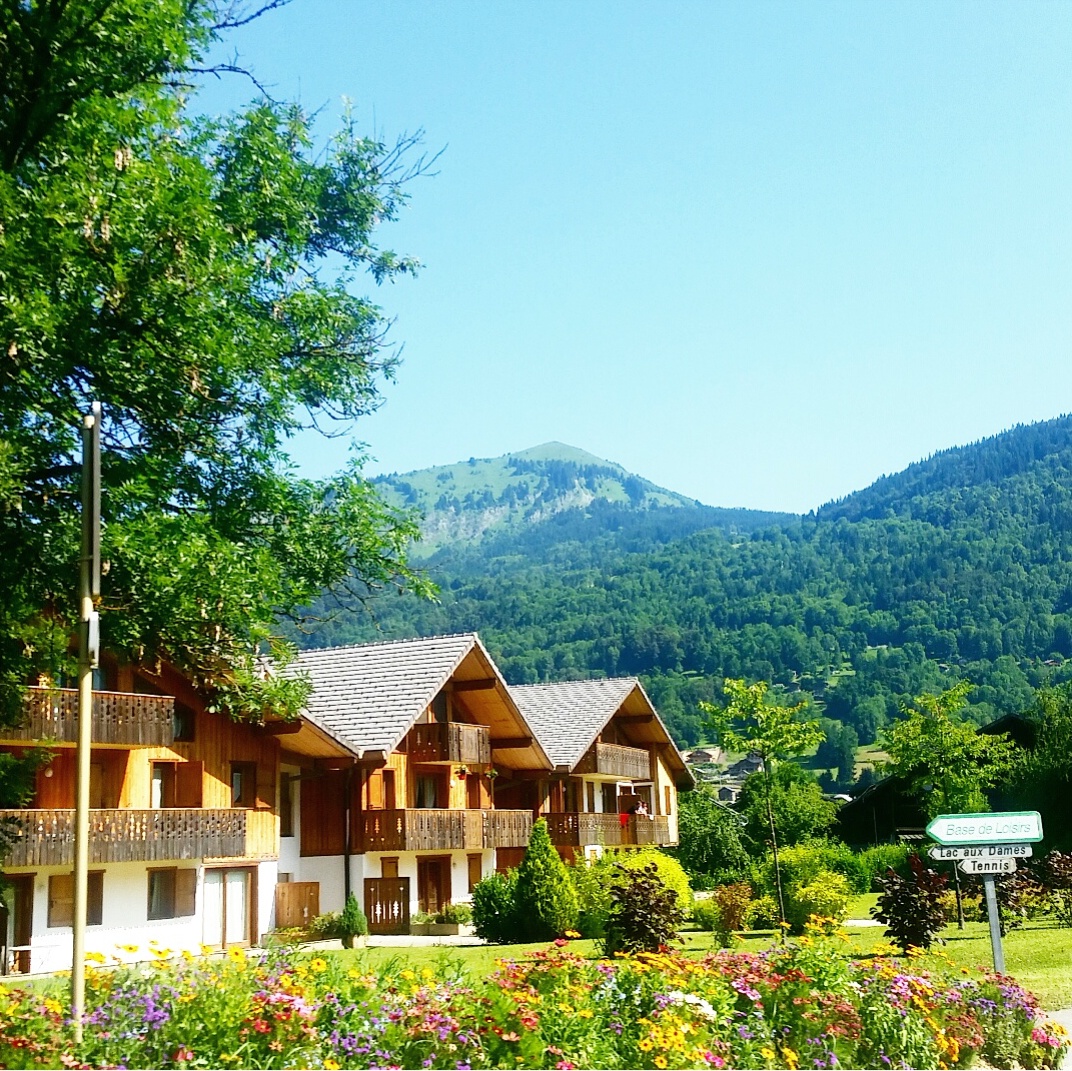 Villa Rose Samoens
I stayed at Villa Rose Samoens, a luxury boutique hotel & catered villa in the heart of Samoens. The Belle-Epoque decor & stylish rooms and living areas made for a luxurious mountain getaway. This was a unique experience as I've never vacationed in the mountains during the summer nor stayed in a luxury villa before. Villa Rose has a homey feel with a cozy communal living room, large communal kitchen & dining area, and winding stairs, yet it operates much in the same way as a hotel does. My travel partner was nursing a physical injury & unable to do physical activities, so we took it as an opportunity to enjoy the hotel to the max.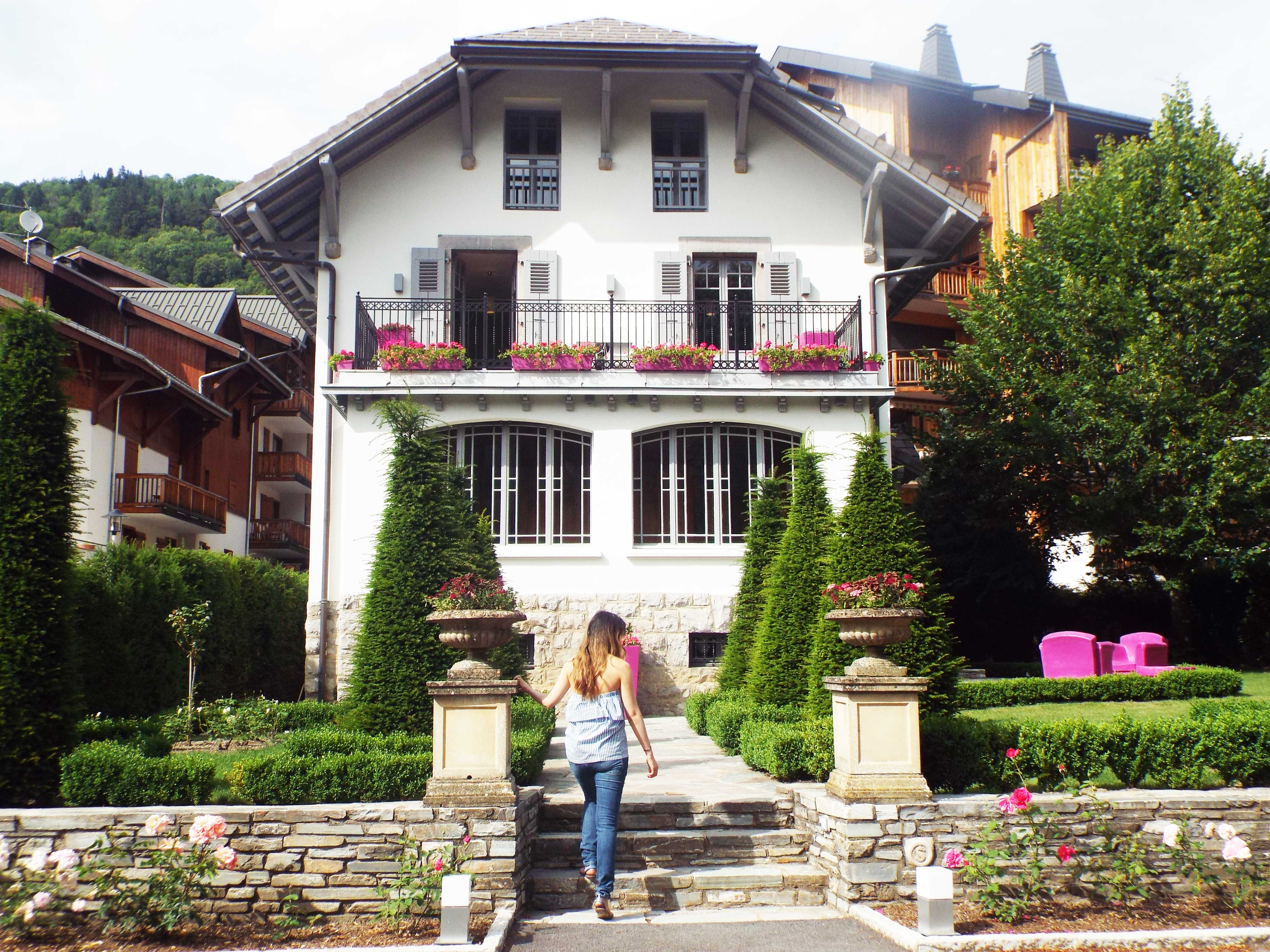 The front of the hotel
The beautiful Alps views from the 2nd floor balcony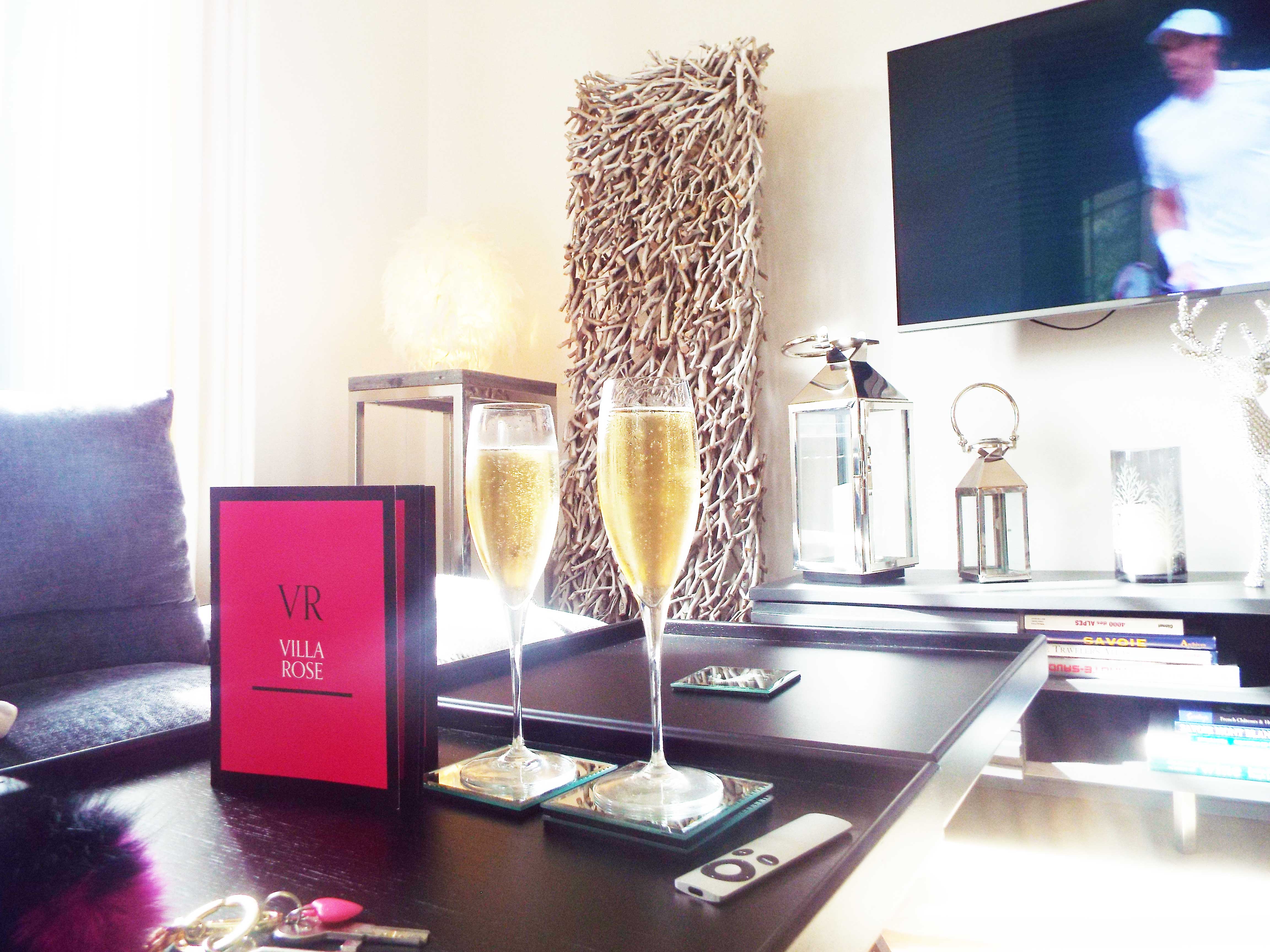 We were offered a glass of champagne on arrival by the kind host- a welcome in style.  The living room area felt like being in a home away from home – but super chic. Service here was like that of a 5-star hotel but more warm and friendly.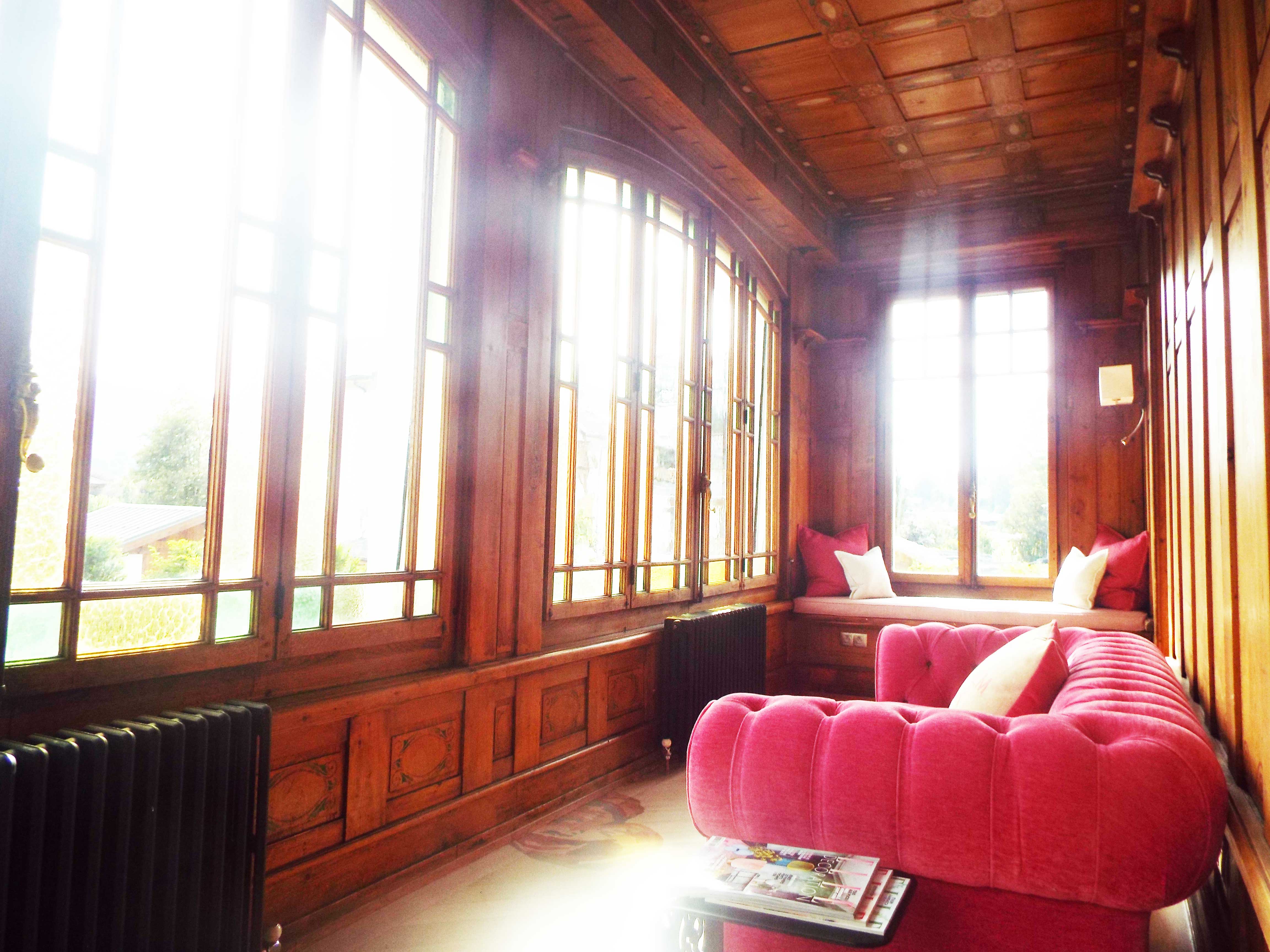 The sunroom is just gorgeous with its regal wooden windows and giant watermelon pink couch.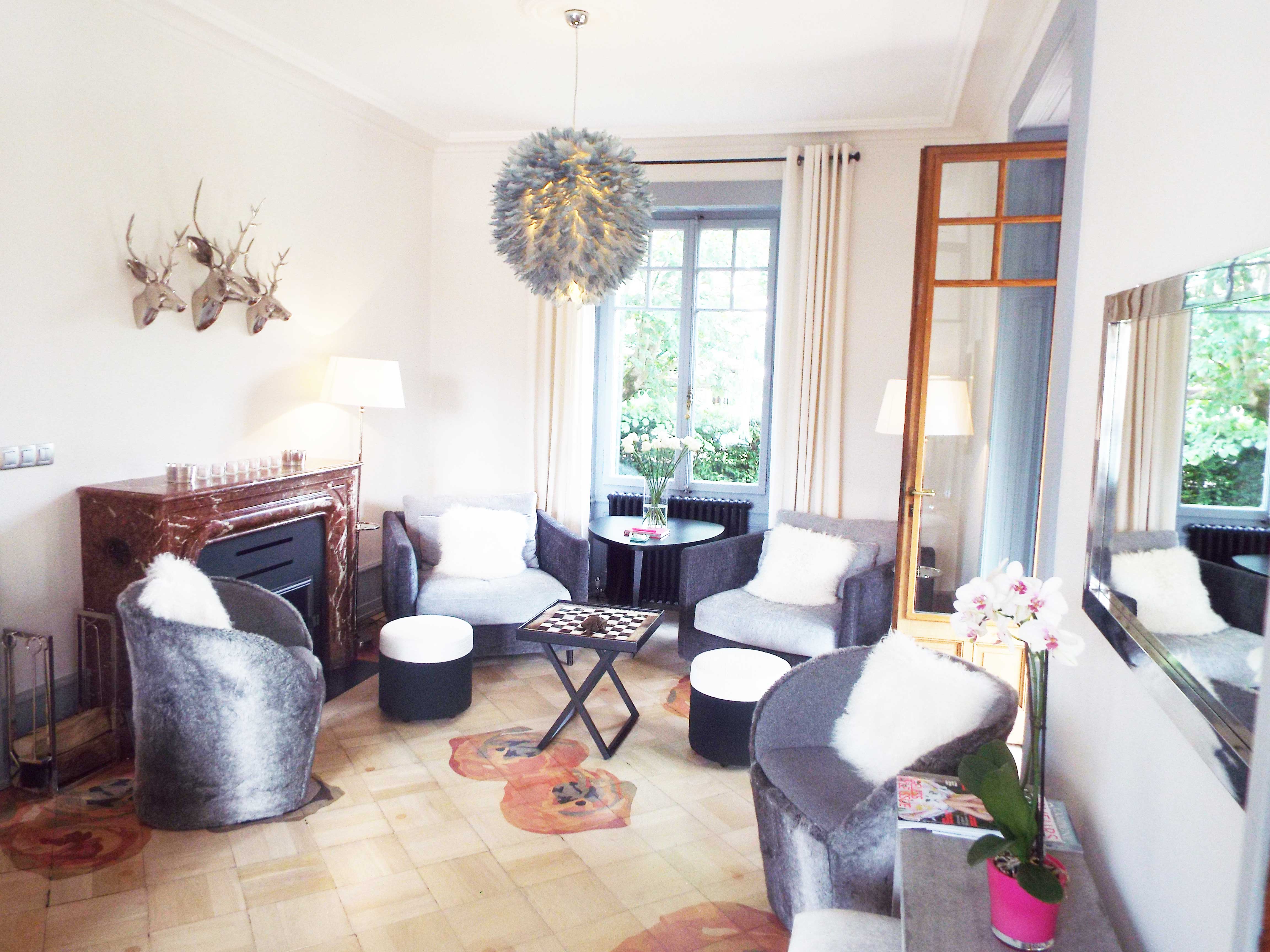 There was so much detail in the decor from the haindpainted floors to the fresh flowers. The villa has just 4 rooms and a family suite with each room having its own unique decor. I stayed in the Chambre Rose and it was vibrant, fun and totally girly glam. It had all the amenities you could need and a fan was provided due to the incredible heat that weekend. I also adored the Chambre Caviar bathroom with its stunning wallpaper and French bathtub. There were no other guests in the villa on our first night and it felt like the entire place was our home.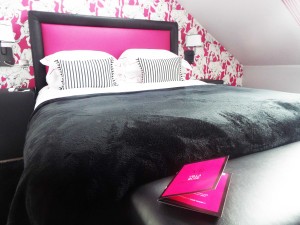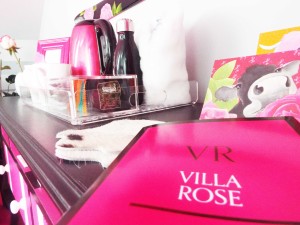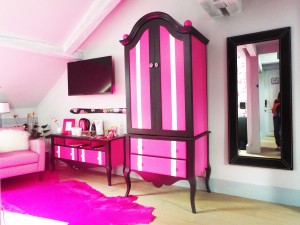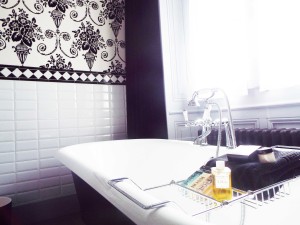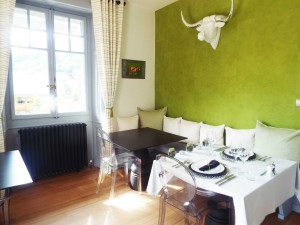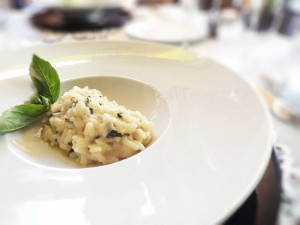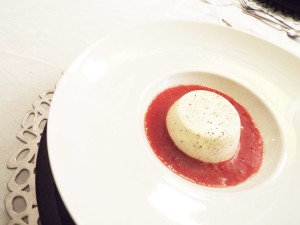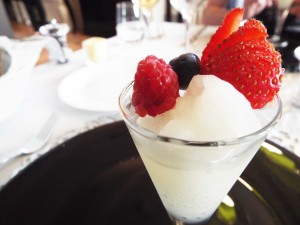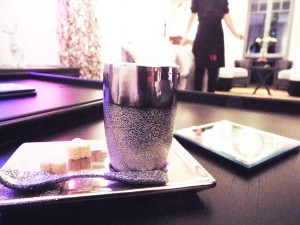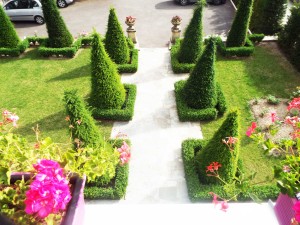 Our stay here felt like a bespoke vacation with everything tailored to us. Chef Dan cooked breakfast and dinner just a few feet away from us and his gourmet dishes were elegant & sumptuous. We had a 4-course gastronomic dinner with wine continuously being poured into our glasses and we tasted flavor combinations for the first time like cucumber infused panacotta and lemon risotto.
Organic Beauty Products I Used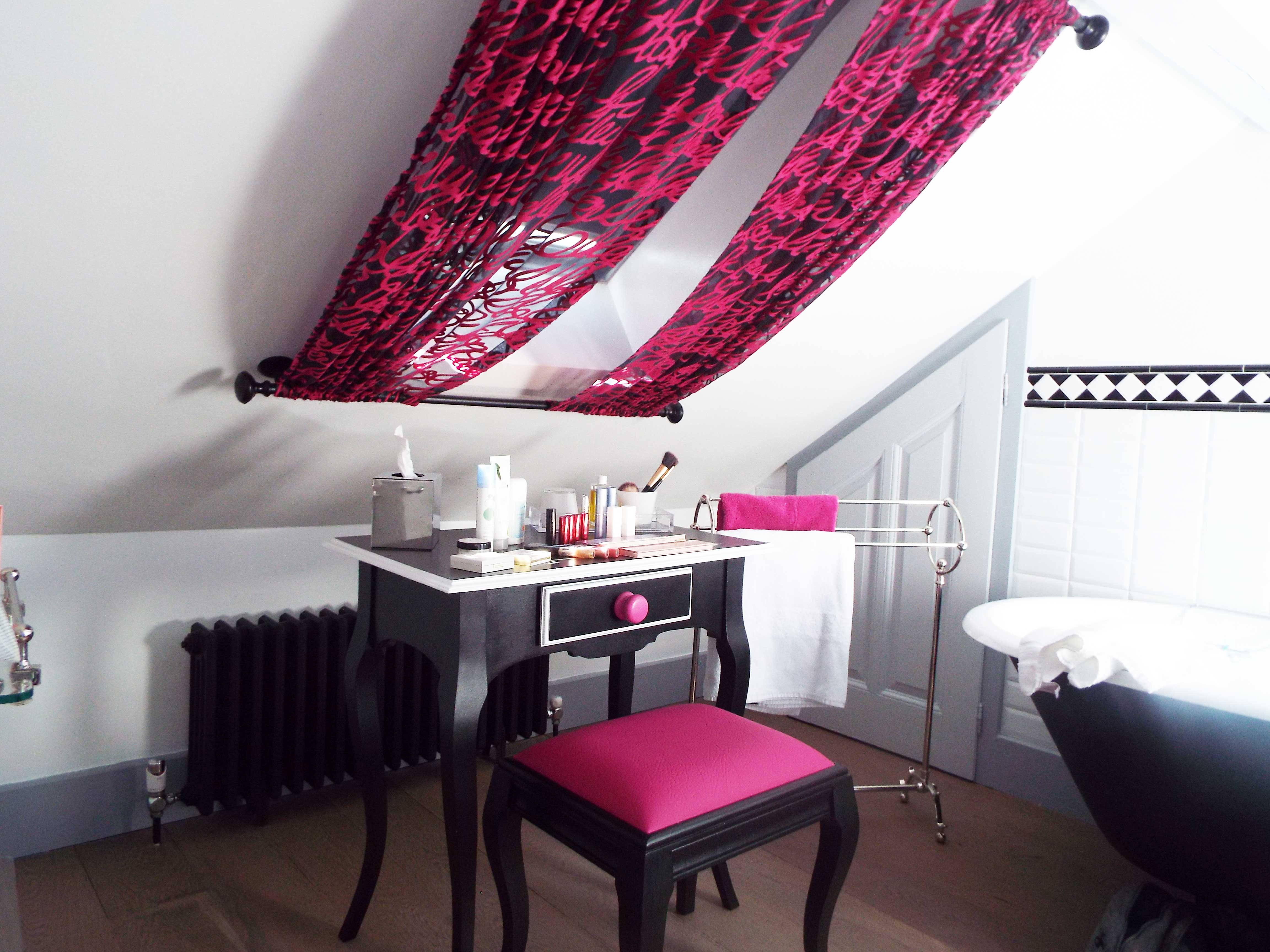 On this adorable hot pink & black vanity table I set up all the organic beauty products I had brought with me. Normally I keep them in my makeup travel bag but they were just begging to be displayed with this vanity set.
FitGlow Beauty Organic Good Glosses & Leaves of Trees Lavender Tangerine Deodorant
100% Pure Aqua Boost Hydrating Mask & Makeup Palettes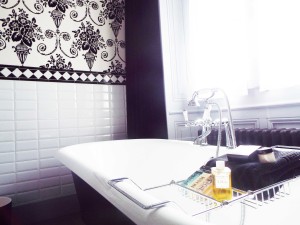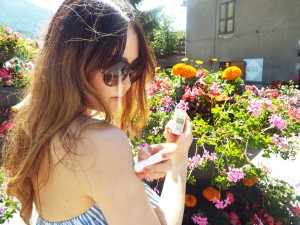 Jordan Seban Hair's L'Huile which I used as a hair defrizzer, body oil and bath oil. It's a super versatile product that can be used in a number of different ways.
I also used Kosmatology's Organic Bug Repellant Skin Balm to help ward off bugs.
Of course I slathered on sunscreen and reapplied if I was out. I used 100% Pure Yerba Mate SPF 30 Mist and Stick along with Cyberderm's SPF 30 Sun Whip sunscreens.