Living Libations is an organic and wildcrafted botanical skincare line, but I would also describe it as "skincare for the high-end hippie." You'll find everything from breast massage oil to tooth and gum care and hair masks to yoni serums, plus everything in between. Did I mention they make their own chocolate? Living Libations was founded by Nadine Artemis who is described as a beauty philosopher, aromacologist, and botanical muse, and she seems to be the heart of Living Libations. The brand's most iconic product is undoubtedly the Best Skin Ever Seabuckthorn Facial Oil. Living Libations is rooted in holistic practices and focuses on pure, highly concentrated essential oils. Read on for my Living Libations review.
The Living Libations Chocolate Karat Serum is a silky oil made in a jojoba oil base and enriched with carrot seed oil, cacao butter, Rose Otto and Sweet Thyme. A delicious floral chocolate scent is the end result. The beauty of Living Libations products doesn't necessarily lie in the complexity of their ingredients, but in their quality. There is a vibrant quality to the oils and you can somehow feel that they are high quality. All I need is a few drops of the Living Libations Serum for glowing skin. This face oil is neither too lightweight nor rich and doesn't feel like it simply sits on top of the skin.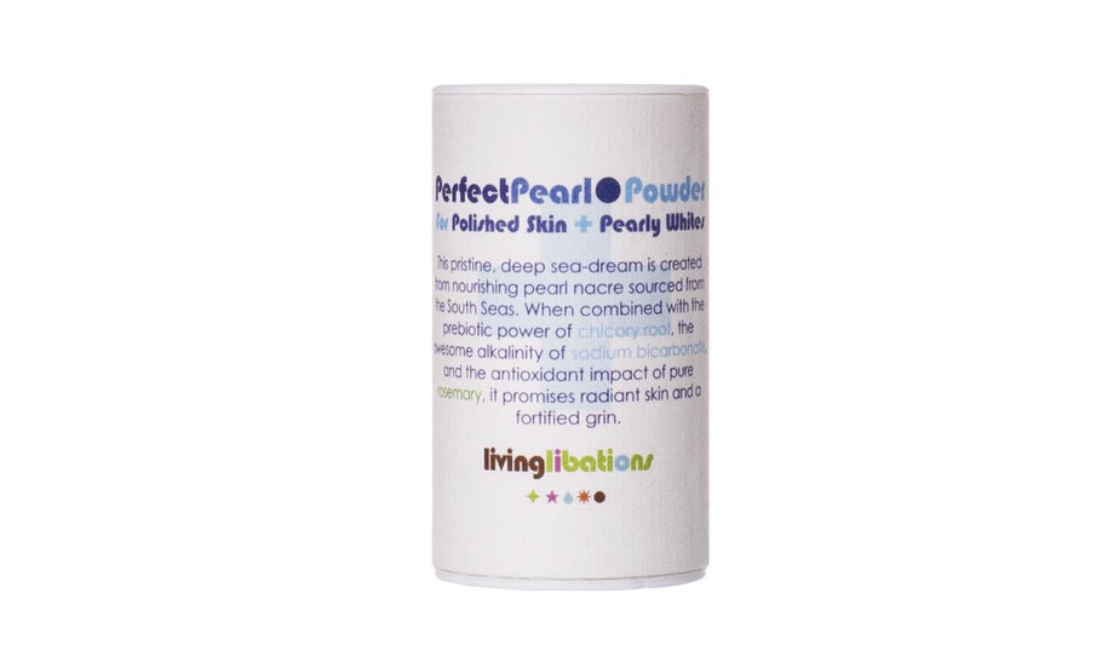 Living Libations Perfect Pearl Powder
Living Libations Perfect Pearl powder can be used as either a face exfoliator or teeth exfoliator. Inspired by ancient beauty rituals of Cleopatra and China's only female emperor Wu Zeitan, the Perfect Pearl Powder is made of powder from Mother of Pearl sourced from the South Seas. Pearl nacre contains the same nutrients and compounds as the Pearl itself, making it a more affordable alternative to crushed pearls with exactly the same benefits. It's said to help revitalize and even out skin tone for more radiant skin.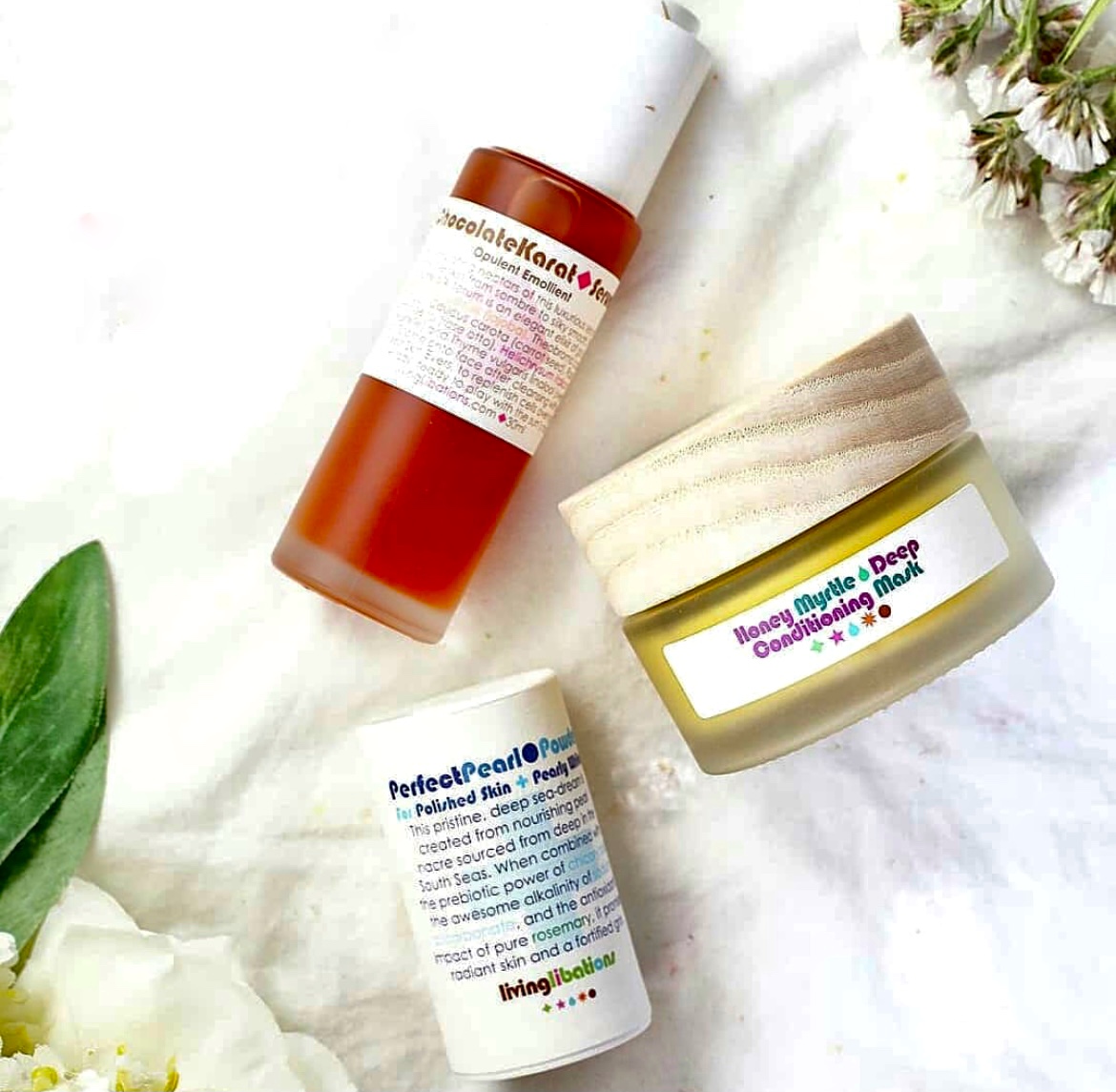 Living Libations Perfect Pearl powder is exactly that – a white powder that also contains chicory root, sodium bicarbonate and rosemary. This is a versatile product meant to be used in various ways:
Add to a face mask for exfoliation benefits
Simply add water to use as an exfoliator on its own
Add to the top of your toothpaste before brushing your teeth
My only complaint with this product is that the paper packaging is flimsy and you need to be careful not to get it wet.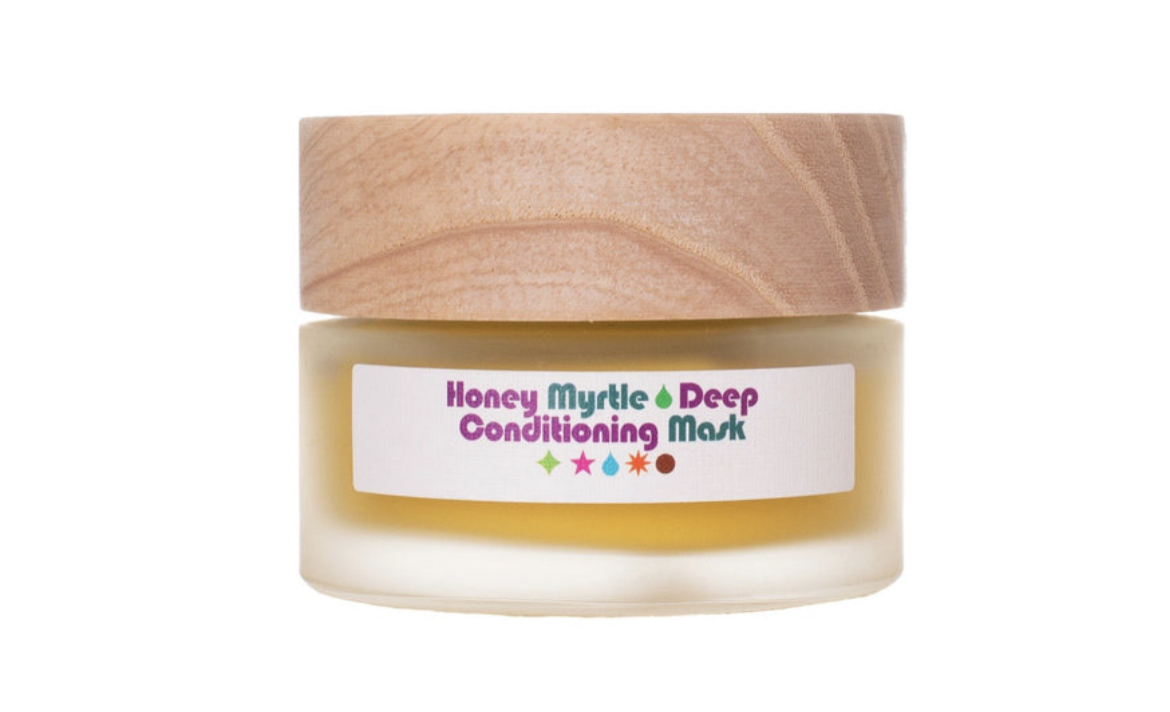 Believe it or not, Living Libations makes great herbal hair care products. I tried the Living Libations Honey Myrtle Deep Conditioner Mask and immediately noticed how fresh the ingredients seemed to be. It's teeming with organic, wild-harvested herbs, essential oils, aloe, and nourishing oils, and almost feels like I blended the ingredients in my own kitchen.
The Living Libations hair mask is for dry and damaged hair and scalp and the formula begins in a base of virgin coconut oil, jojoba oil and aloe  vera. It's then enriched with hair strengthening herbs like Horsetail, Stinging Nettle, Coltsfoot, Horse Chestnut, Honey Myrtle and Wild Rosehips. The scent comes from the addition of ylang ylang, jasmine, sandalwood, sage and rosemary.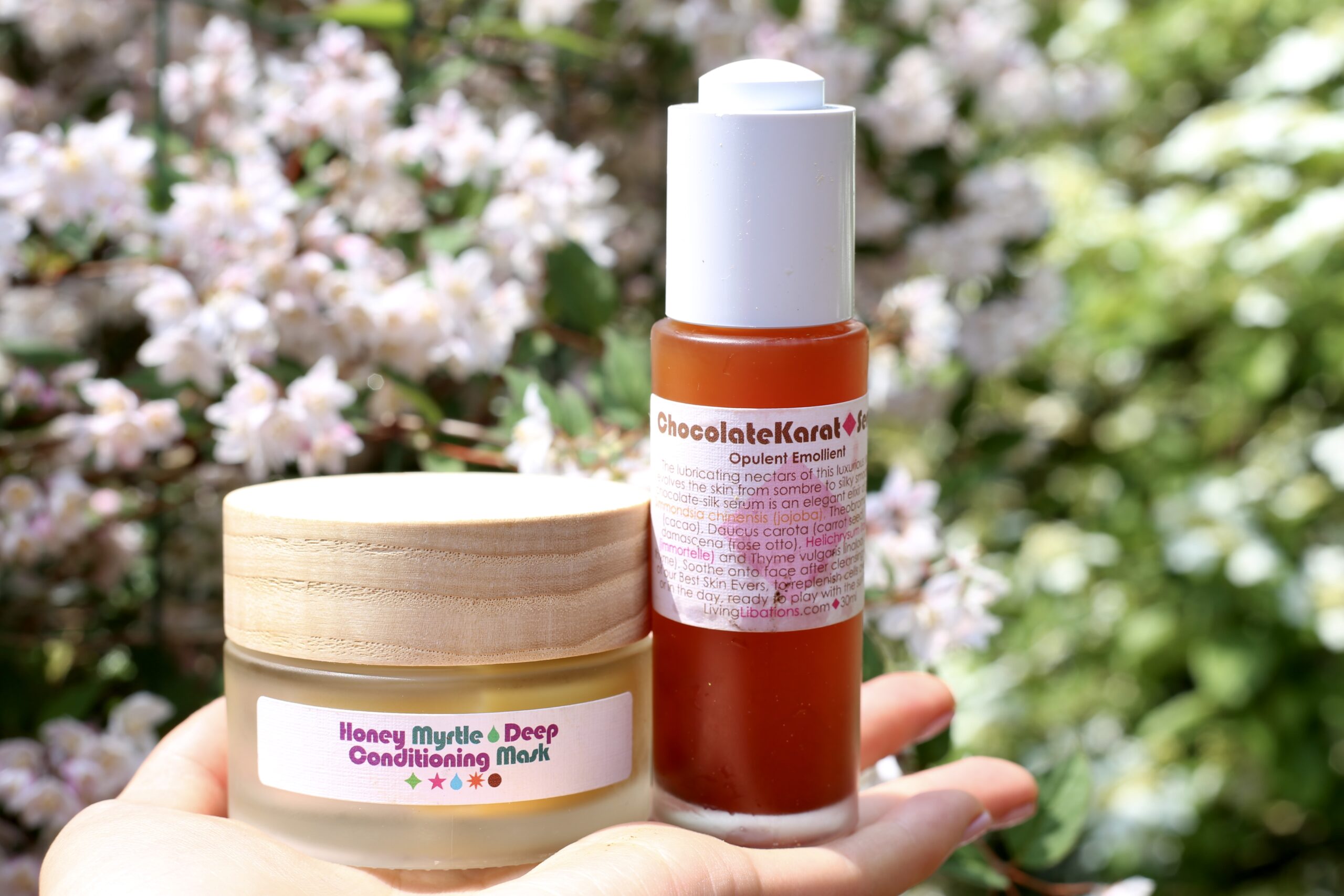 Living Libations Honey Myrtle Deep Conditioner Mask is more of a lightweight deep conditioning mask because it contains no rich butters. Because I have long hair and I want to maximize the product as much as possible, I applied it to my scalp and the first part of my lengths only. With a good steam session, this mask left my scalp soothed and hair looking healthier and shinier.
I'm not so sure how I feel about the glass packaging though. I prefer not to keep glass in my shower because it can easily fall and break in the tub.
Pictures from when I met Living Libations in person at Indie Beauty Expo 2020!