Luzern is an advanced cosmeceuticals, clean skincare line that cold mixes the latest advanced cosmeceuticals and organic Swiss Alpine extracts for highly potent and effective products that have earned them a cult following. Luzern launched their Force de Vie Crème back in 1999 in a small Madison Avenue spa, and it's now THE world's most iconic clean beauty crème that counts the likes of Kourtney Kardashian and Emma Watson as fans. Impossibly luxurious and undeniably effective, Luzern is a cult favorite among those who need results but value clean formulations. I've used Luzern for the last couple of years and am sharing my thoughts on all ten products I've tried. Read on for my Luzern Skincare review and use Luzern discount code OBL to save 15%.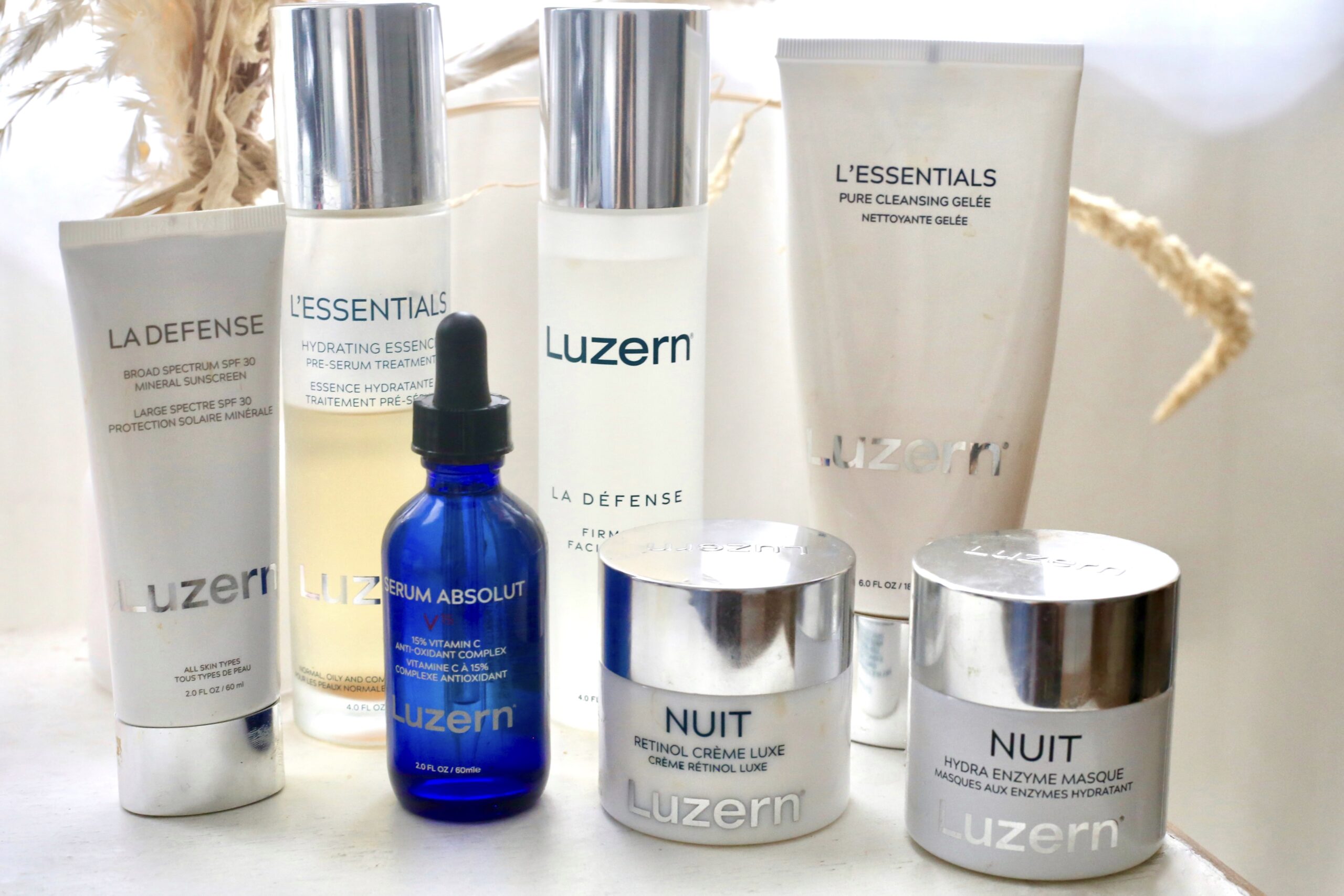 Luzern is a clean skincare line that uses innovative cosmeceutical actives from ongoing research and development. Some of their most effective cosmeceuticals are:
AP-TR2 Multi-Fermentation Complex
Fermentation / Pro and Postbiotics
Naturally Vegan Collagen and Plant Stem Cells
Retinoids
Polyphenols and Antioxidants
Natural Moisture Factors
Peptides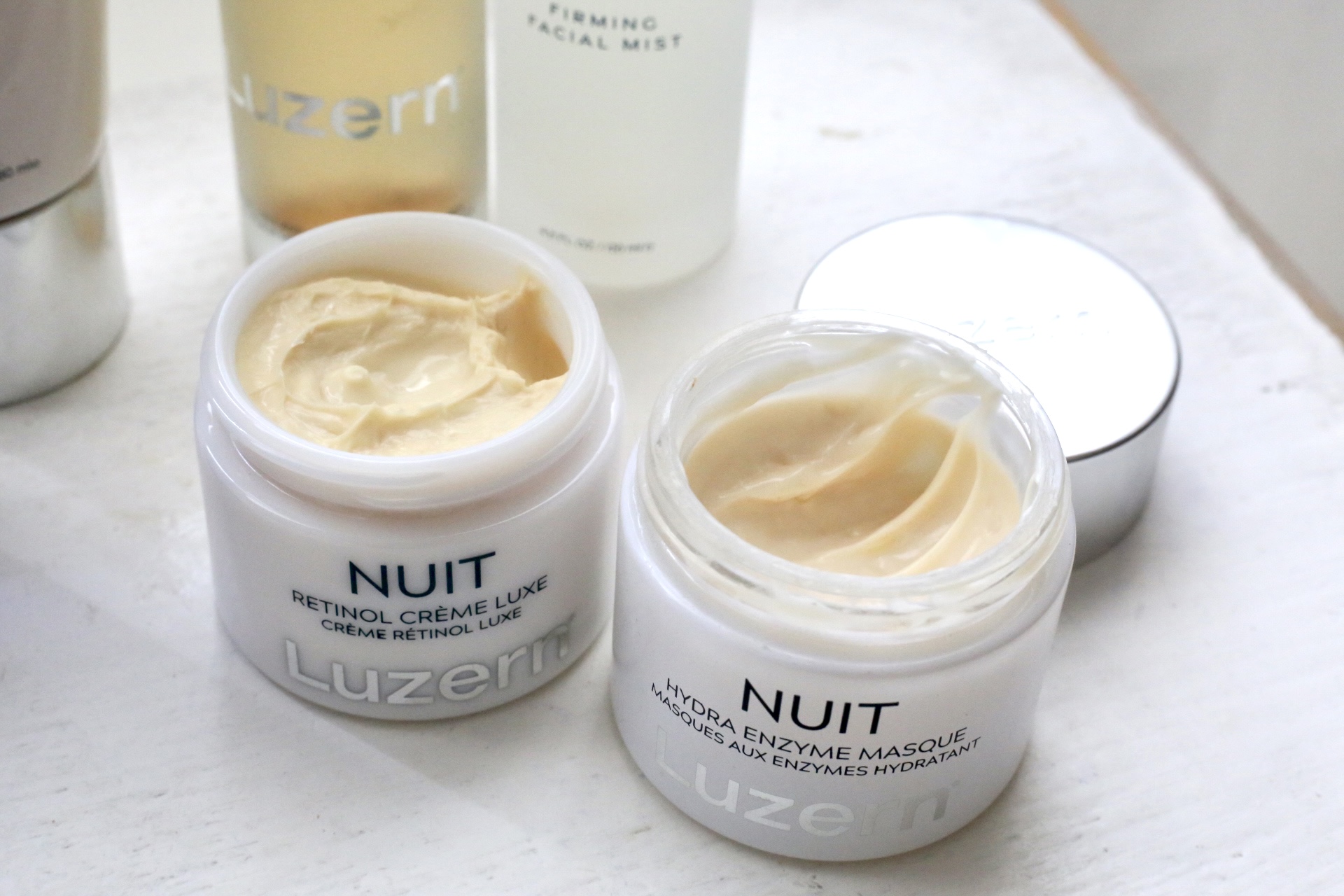 These cosmeceuticals work synergistically with their sustainably-harvested organic Swiss Alpine extracts from the canton of Valais, which happens to be right next to me:
Edelweiss Flower
Buddleja Davidii Leaf Extract
Primula Veris Flower Extract
Artemisia Umbelliformis Flower Extract
Veronica Officinalis Flower/Leaf/Stem Extract
Malva Sylvestris (Mallow) Flower/Leaf/Stem Extract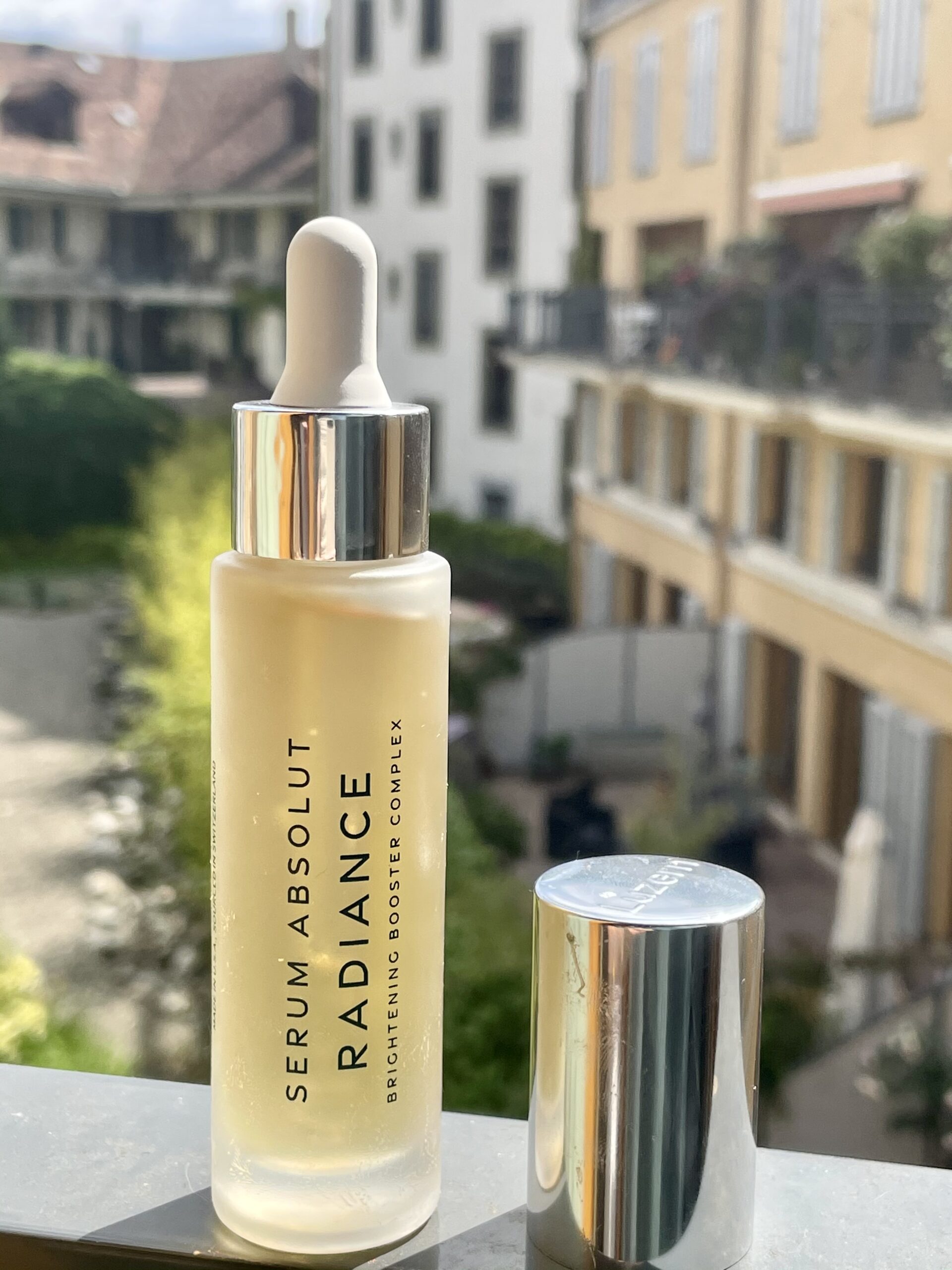 Luzern skincare can be very pricey, similar to the Skinceuticals line or a clinical-grade line. This is a brand for those who are interested in investing in their skin as their bestseller Force de Vie Cream alone is $235 and nothing is under $60. If there is one single product I'd recommend above everything else in the Luzern line, it would hands down be the Serum Absolut V15 Vitamin C serum.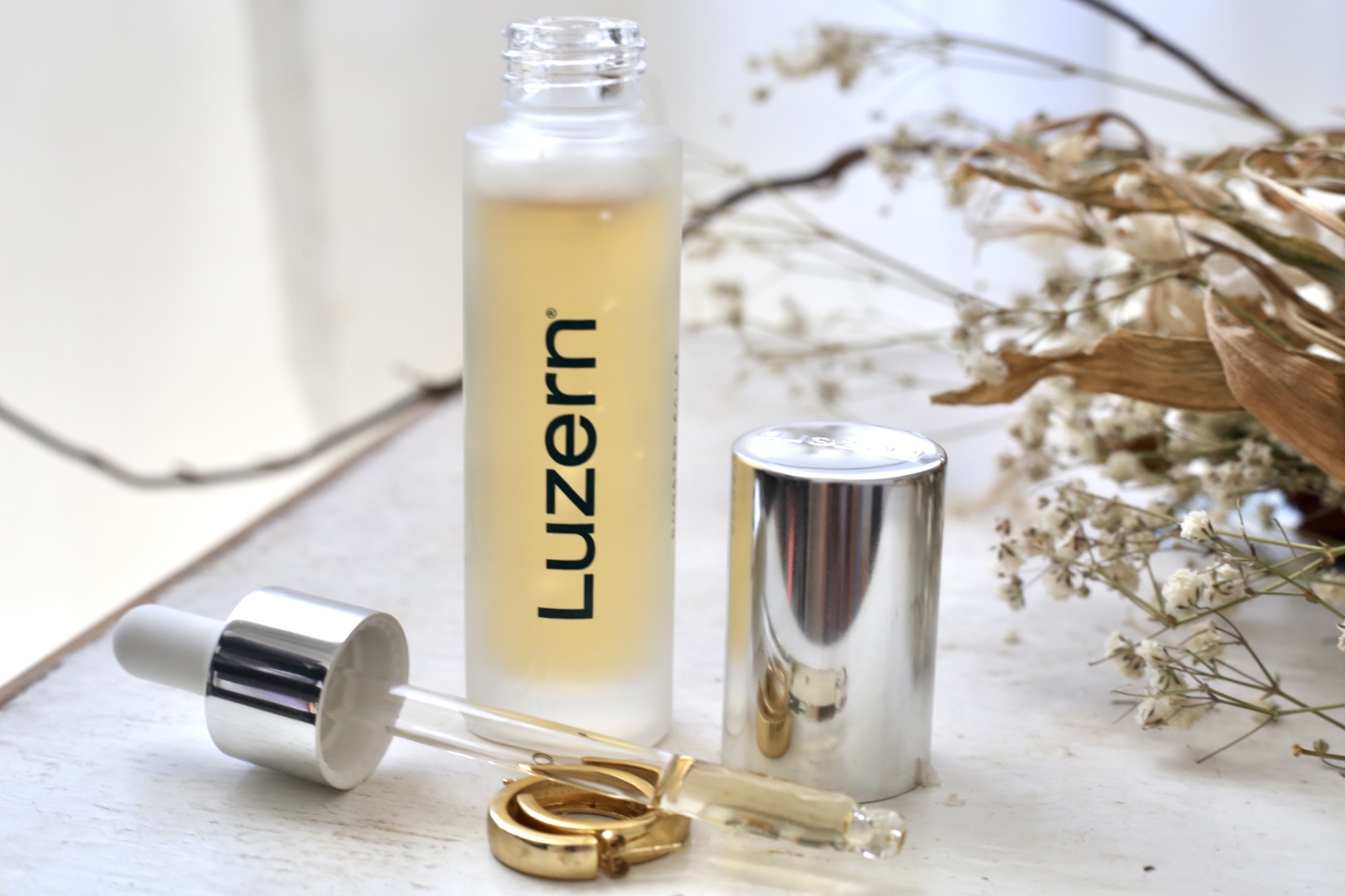 Luzern is an American skincare company and their website ships only to the US, but global customers can purchase Luzern at Naturisimo with free global shipping.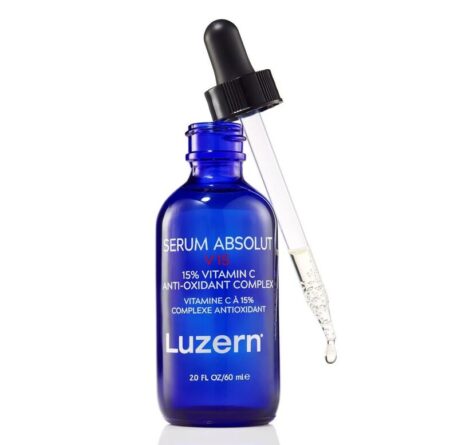 For a hyper luxurious line, Luzern has got a very wide selection of products, so if there is just one product I had to pick to recommend it would be Luzern's Vitamin C serum. The Luzern Serum Absolut V15 15% Vitamin C Antioxidant Complex is a great clean beauty Skinceuticals C E Ferulic dupe, but Luzern's bottle actually offers twice the amount of product when you do the calculations.
This Vitamin C serum is incredibly and undeniably effective. But beware if you have sensitive skin or skin that does not tolerate Vitamin C well, because this would likely be too strong for you. As with all skincare, I can only share my personal experience and everyone's individual results will vary since we don't have the same skin.
The Luzern Vitamin C Serum is a liquid serum that feels like water and is packed with 15% Vitamin C combined with zinc, copper, calcium, iron, and silicon co-factors. This product is fermented to intensify the nutrients of its ingredients and is at a pH level of 3.2 for maximum absorption (Vitamin C needs to be a pH of 3.5 to properly absorb).
I prefer to use Luzern V15 Vitamin C serum at night so my skin can reap the most benefits from it while it regenerates during my sleep. During the day I'll use one of my budget Vitamin C serums to protect my skin.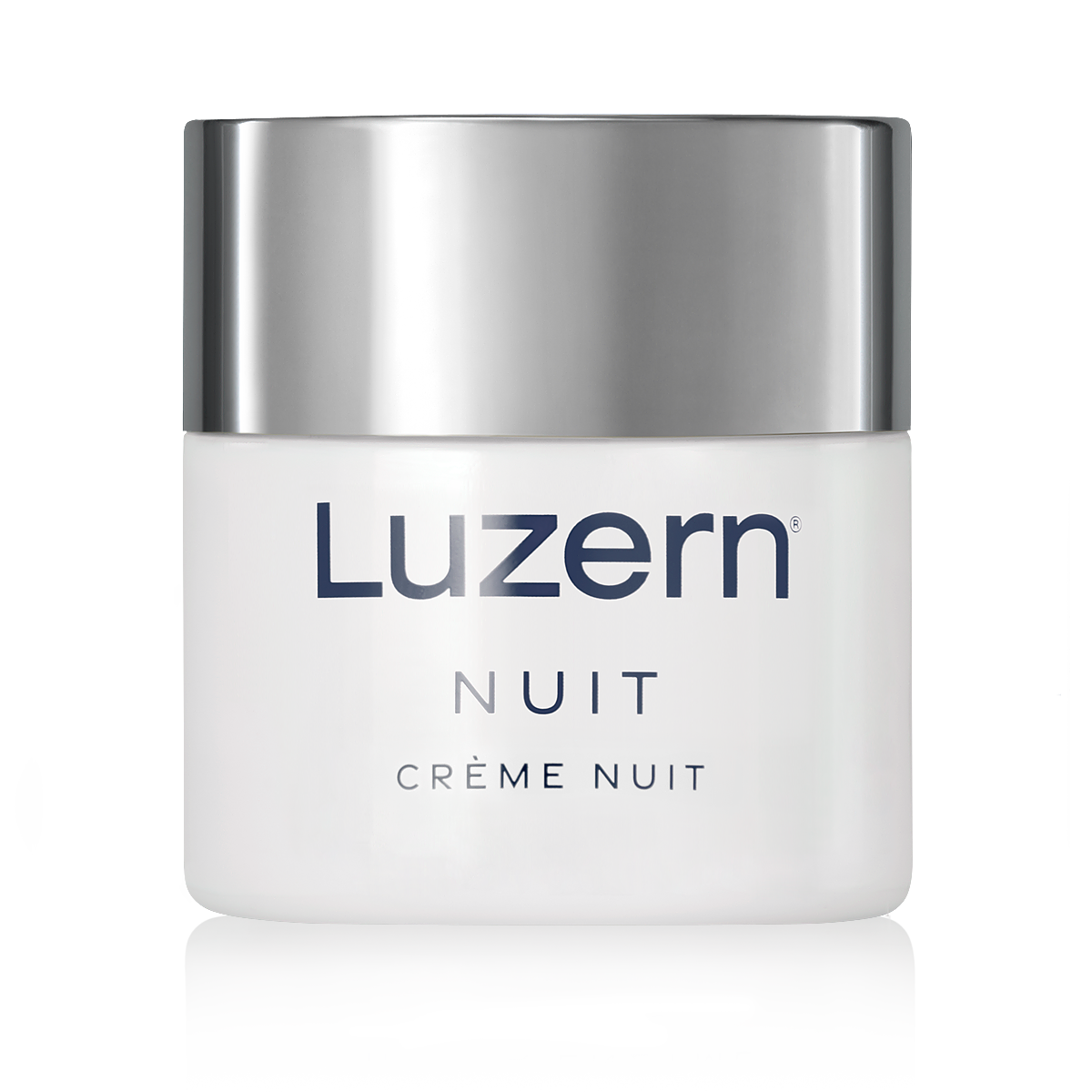 The ultimate luxury anti-aging cream if there ever was one, the Luzern Nuit Creme Nuit is a blend of:
Retinol
Peptides
Bakuchiol
proprietary MFC ™ Multi-Fermentation Complex (oxygen, peptides, enzymes, hyaluronic acid, probiotics, and vitamins)
The Luzern Nuit anti-aging cream is ultra rich but not in a heavy or greasy way. It still feels incredibly hydrating and the quality is immediately detectable. My skin feels baby soft and hydrated after using Luzern Nuit. I much prefer this cream over the more popular Force de Vie cream. At $325 this cream is only accessible to a small minority of people but if you can afford it, the Luzern Nuit delivers.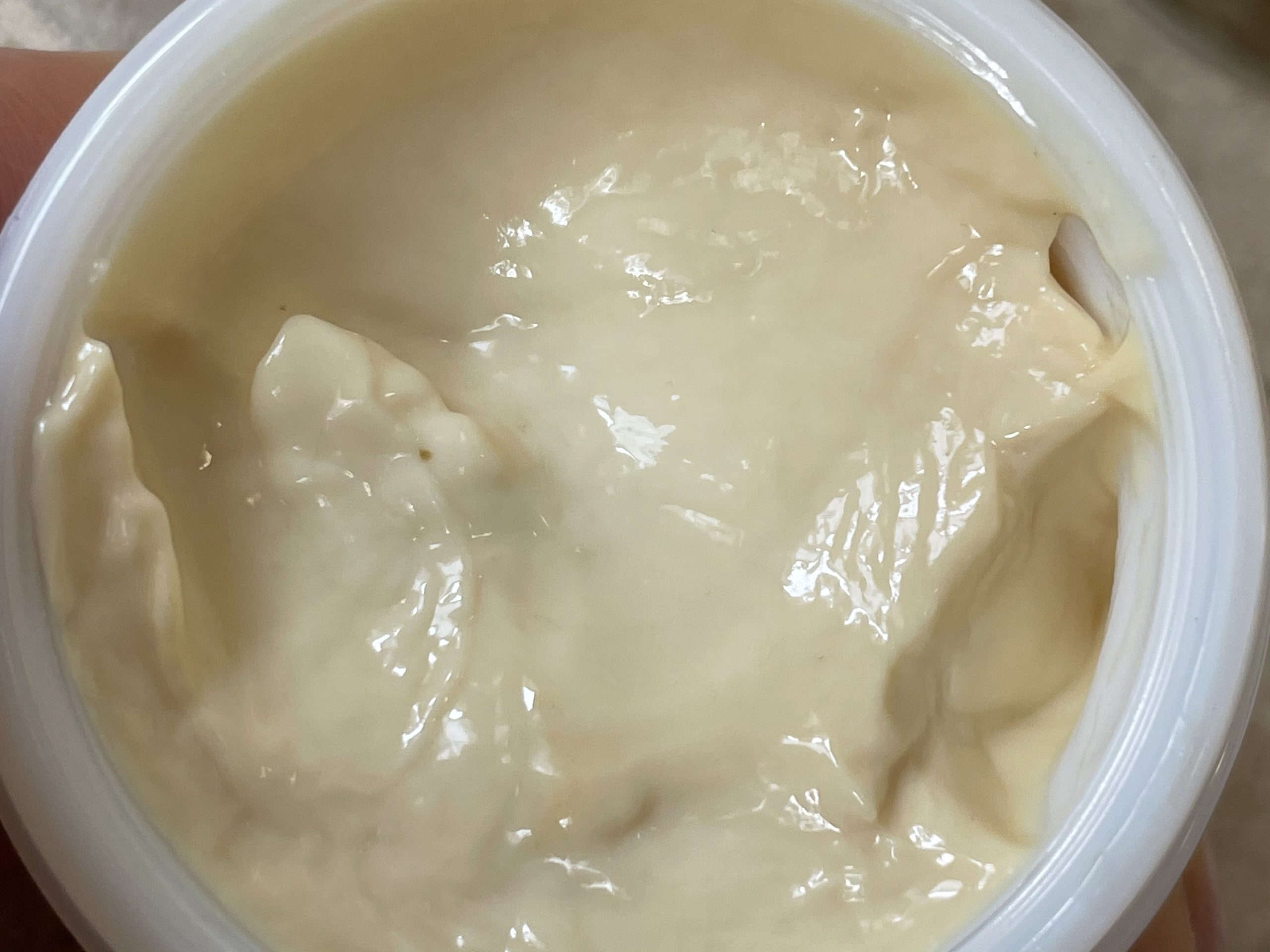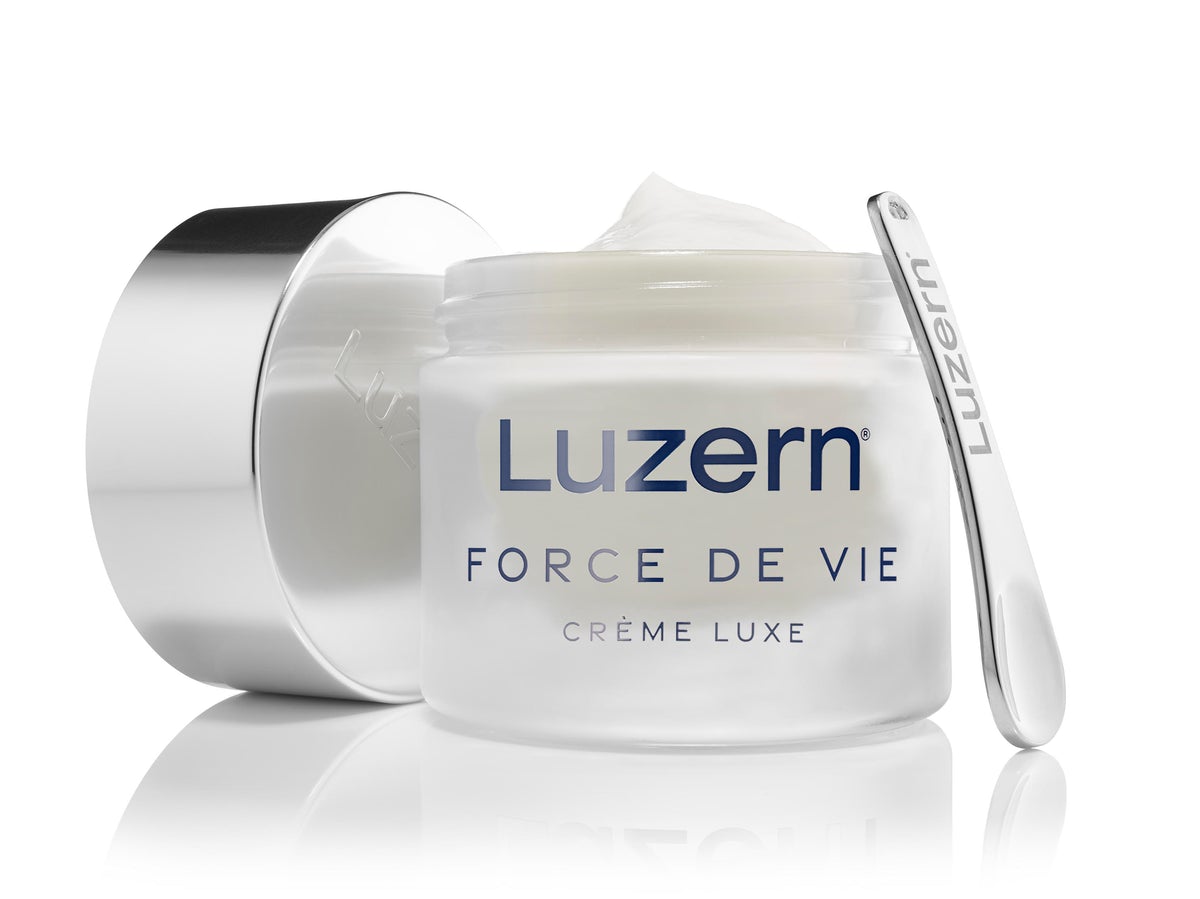 The most iconic and popular product in the entire Luzern line is the Force de Vie Pure Oxygen Creme Luxe. At $235 this cream is extremely pricey, and yes, you can definitely tell upon first use that this isn't your average moisturizing cream. The Force De Vie cream is weightlessly silky and feels hydrating in this luxurious way that I can't quite describe.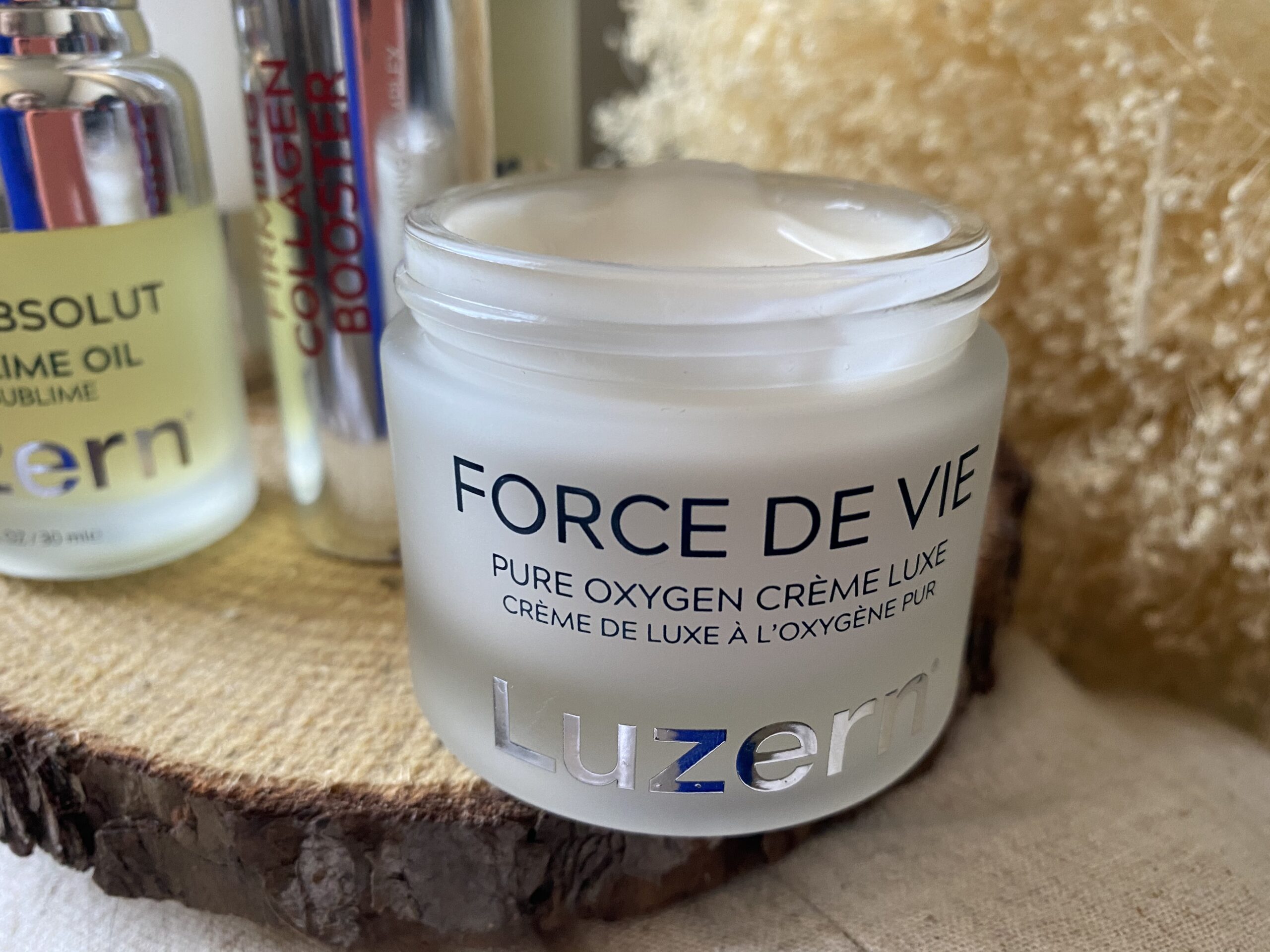 It's packed with Swiss Alpine Organics extracted in Alpine Mountain Water and Luzern's proprietary Multi-Fermentation Complex, a fast-penetrating, powerful blend of naturally occurring peptides, enzymes, hyaluronic acid, probiotics, and vitamins.
Though I personally would not splurge on this, I can understand why those who covet the best of the best would purchase the Force De Vie cream on repeat.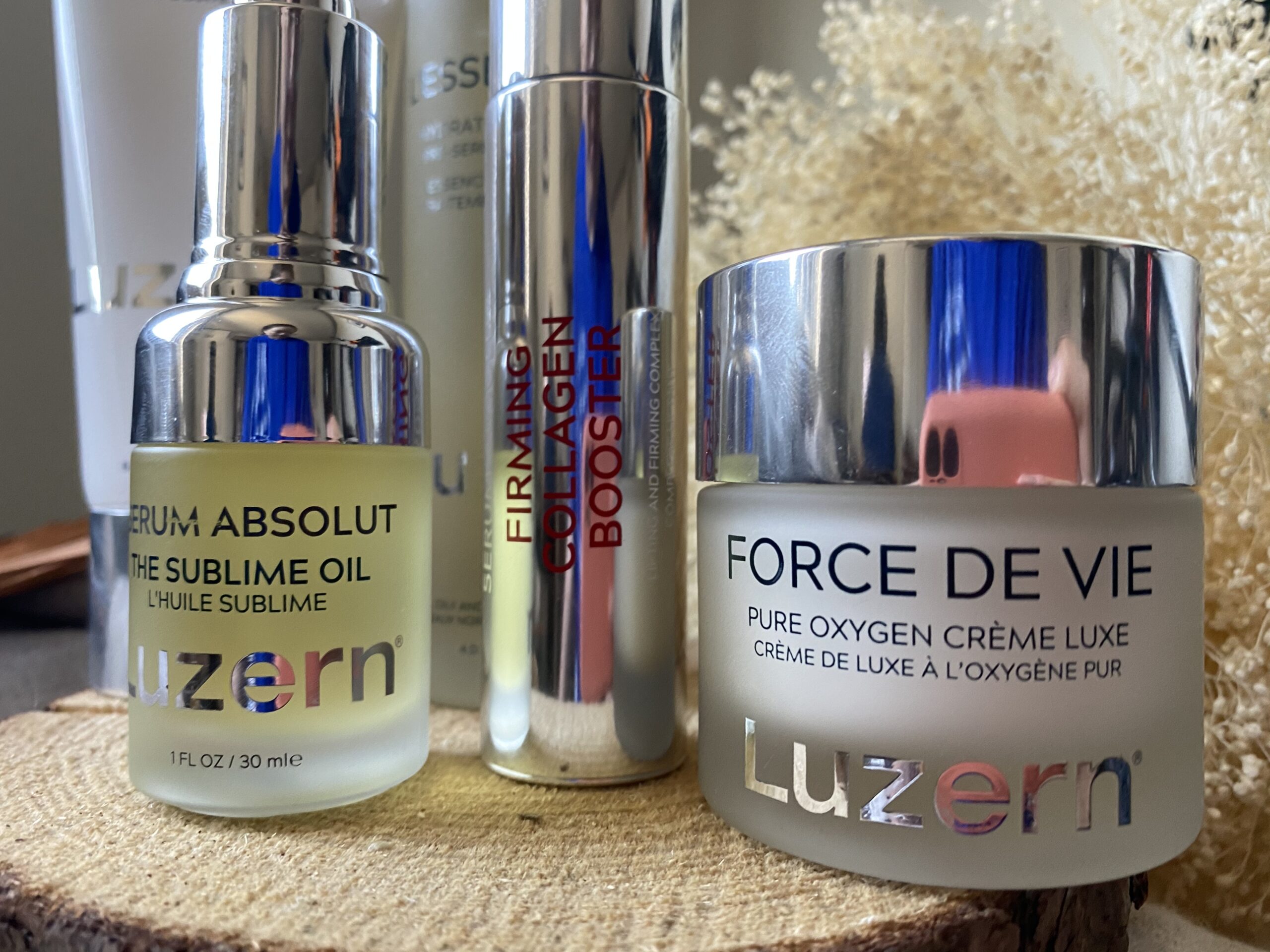 This liquid-like serum is a high-density complex of Peptides and Plant-derived Stem Cells that helps form skin and refine pore appearance for smoother looking skin. The impressive Serum Absolute boasts:
• CALANTHE DISCOLOR EXTRACTS (Orchid Stem Cell): acts to restores the look of skin firmness and elasticity by creating a visibly "lifting" effect on facial contours and revives your complexion with a youthful glow.
• HEXAPEPTIDE-10: this pro-firmness peptide mimics the protein sequence of laminin to help achieve the appearance of remodeling and firming the skin.
• TRIPEPTIDE-29: a unique tripeptide found naturally in our collagen structure, with a low molecular weight to offer excellent bioavailability.
• PALMITOYL DIPEPTIDE-5: designed to increases in skin suppleness, tonicity and firmness to even the complexion's appearance and reduce the look of surface imperfections.
• VEGAN COLLAGEN: plant-based alternative mimics the amino acid composition of animal collagen to immediately increase skin hydration and helps fortify the moisture barrier for smoother and more rejuvenated looking skin.
• AVENA SATIVA KERNEL EXTRACT a natural polyose obtained from oats, it perfectly fits the skin microrelief for an instant smoothing and lifting effect.
• SWISS ALPINE ORGANICS (Thyme Extracts, Butterfly Bush Extract): rich in phenolic acids, tannins and flavonoids and is therefore a great natural, sustainable bioactive for anti-oxidative
• MFC MULTI-FERMENTATION COMPLEX: Proprietary complex of Oxygen, Co-enzyme Q10 and Hyaluronic Acid derived via advanced fermentation helps transform the beauty of your skin.
• MSM: boost the penetration of active ingredients to improve results
The Luzern Serum Absoluts are my favorite collection in Luzern's line for their performance, cutting-edge ingredients and sophisticated formulas. After the Serum Absolut V15 this one is my second favorite.
While the Luzern The Sublime Oil is luxuriously packaged and is a pleasantly lightweight, liquid-like oil, I would pass on this particular Luzern product. At over $200, I believe there are much more interestingly formulated face oils by green beauty brands who excel at making face oils – and they don't cost as much.
The Luzern Sublime Oil begins with a pretty standard base of Squalane and Jojoba Oil and is enhanced with Swiss Alpine extracts.
INGREDIENTS: SQUALANE*†, SIMMONDSIA CHINENSIS (JOJOBA) SEED OIL**†, ROSA AFFINIS RUBIGINOSA (ROSE HIP OIL**†, ROSMARINUS OFFICINALIS (ROSEMARY) LEAF EXTRACT*†, BUDDLEJA DAVIDII EXTRACT**†, LEONTOPDOIUM ALPINUM (EDELWEISS) EXTRACT**†, THYMUS VULGARIS (THYME) EXTRACT**†, LAVANDULA ANGUSTIFOLIA (LAVENDER) OIL*†, CITRUS AURANTIUM DULCIS (ORANGE) OIL**†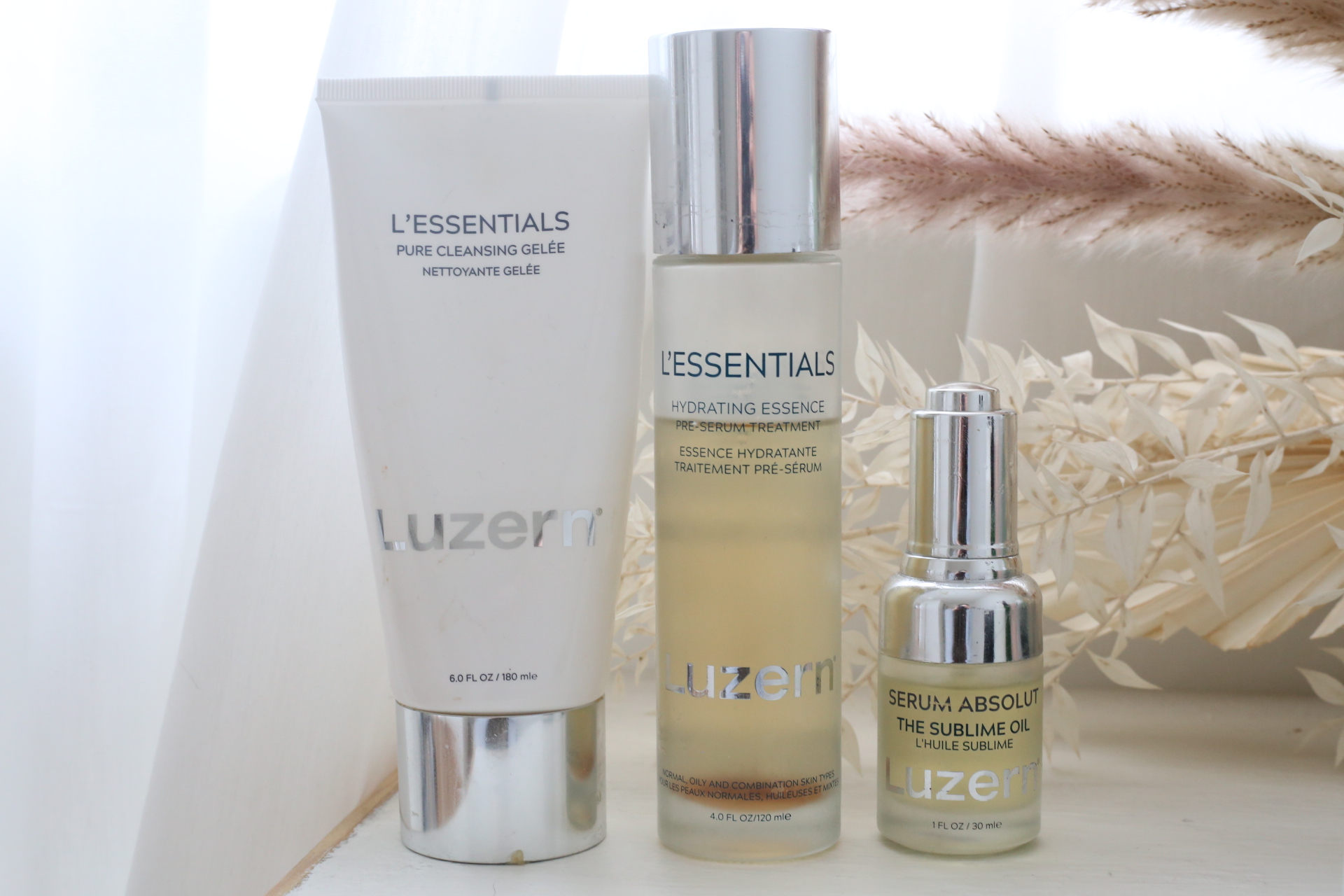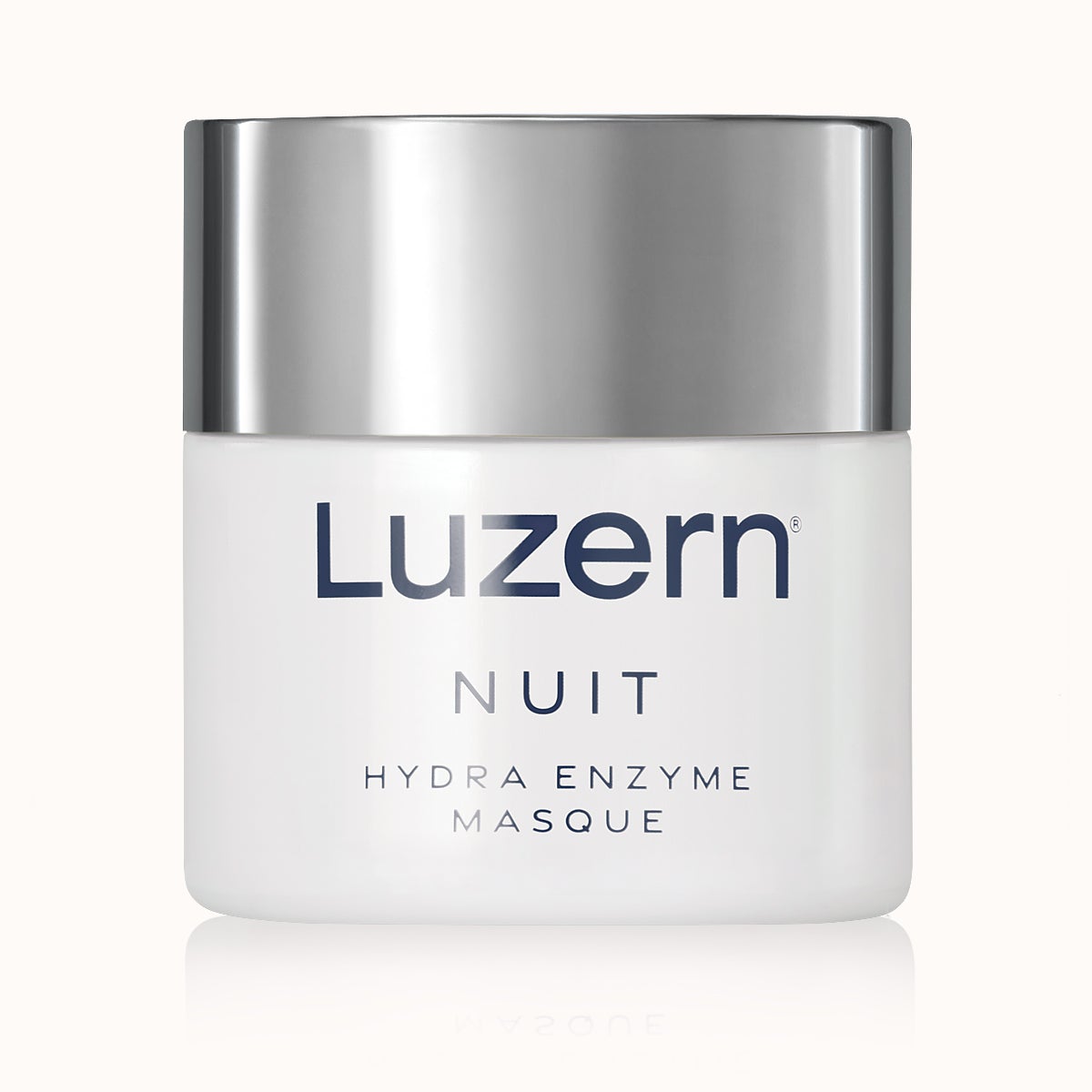 The Luzern Nuit Hydra Enzyme Mask is a super rich and thick mask that not only deeply moisturizes but also exfoliates and refines skin. It's a blend of Bio-fermentation-derived peptides and enzymes combined with Bio-Suisse Extracts, Vitamins and Organic Oils.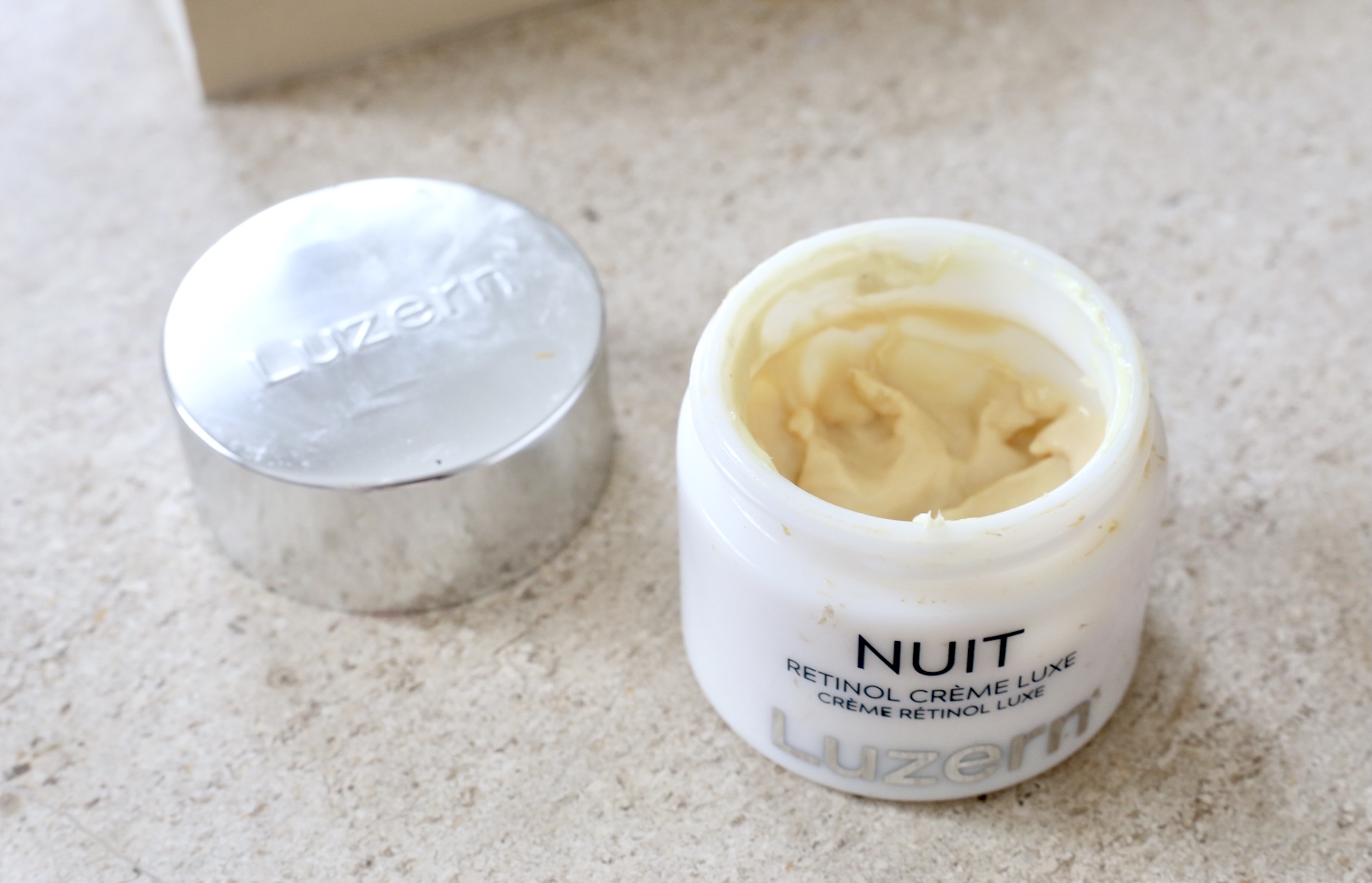 For a product so luxurious I can't imagine not using it as anything other than an overnight mask. I like to use this in place of my moisturizer at night when my skin is in need of serious revitalization.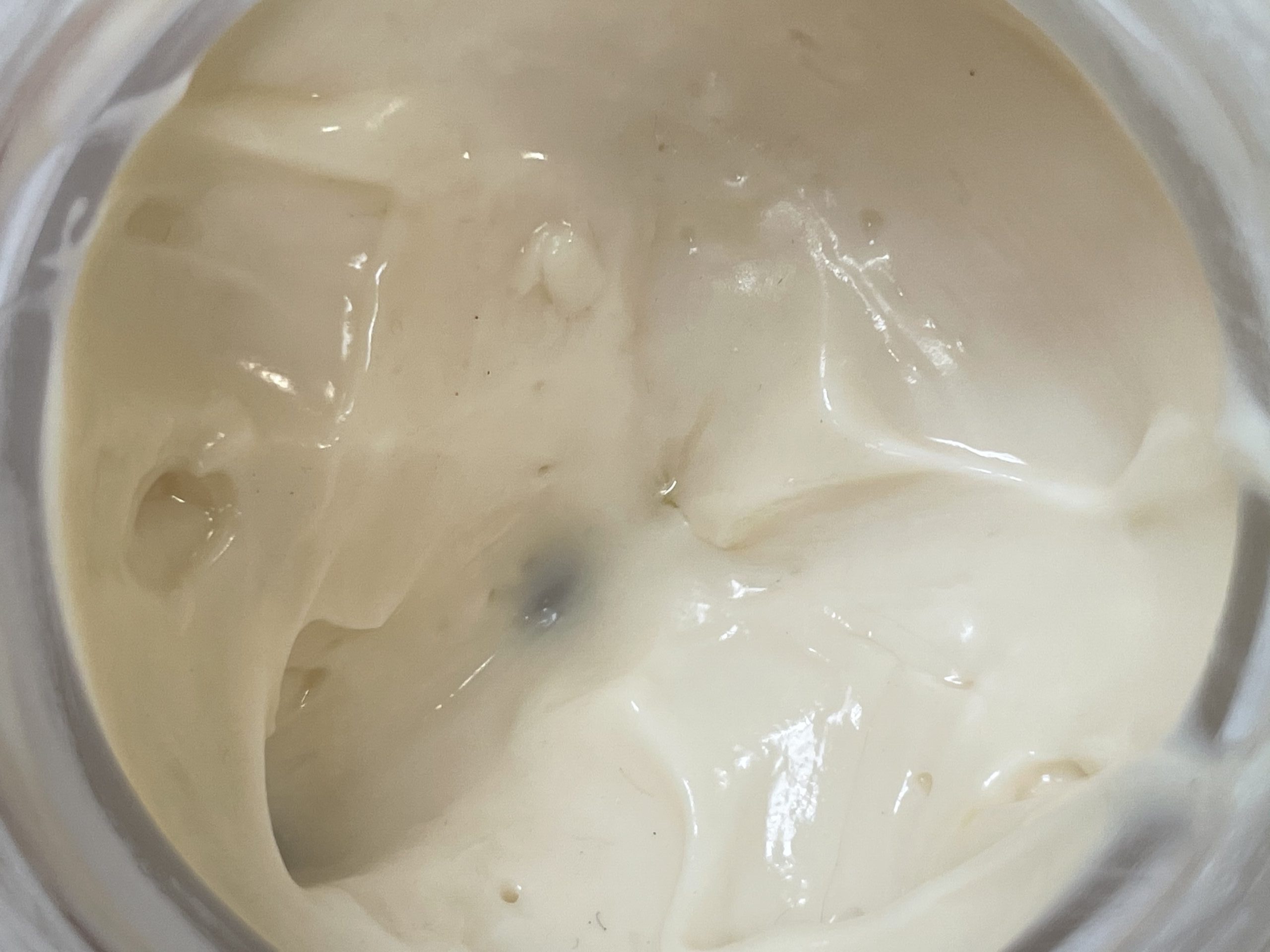 The Hydra Enzyme's star ingredients are:
BIOFERMENTATION PUMPKIN ENZYME
BIOFERMENTATION OLIGOPEPTIDE:
SODIUM ASCORBYL PHOSPHATE (VITAMIN C)
ORGANIC SWISS ALPINE EXTRACTS
ORGANIC LICORICE ROOT EXTRACT
SQUALANE (SUGAR-DERIVED)
HYALURONIC ACID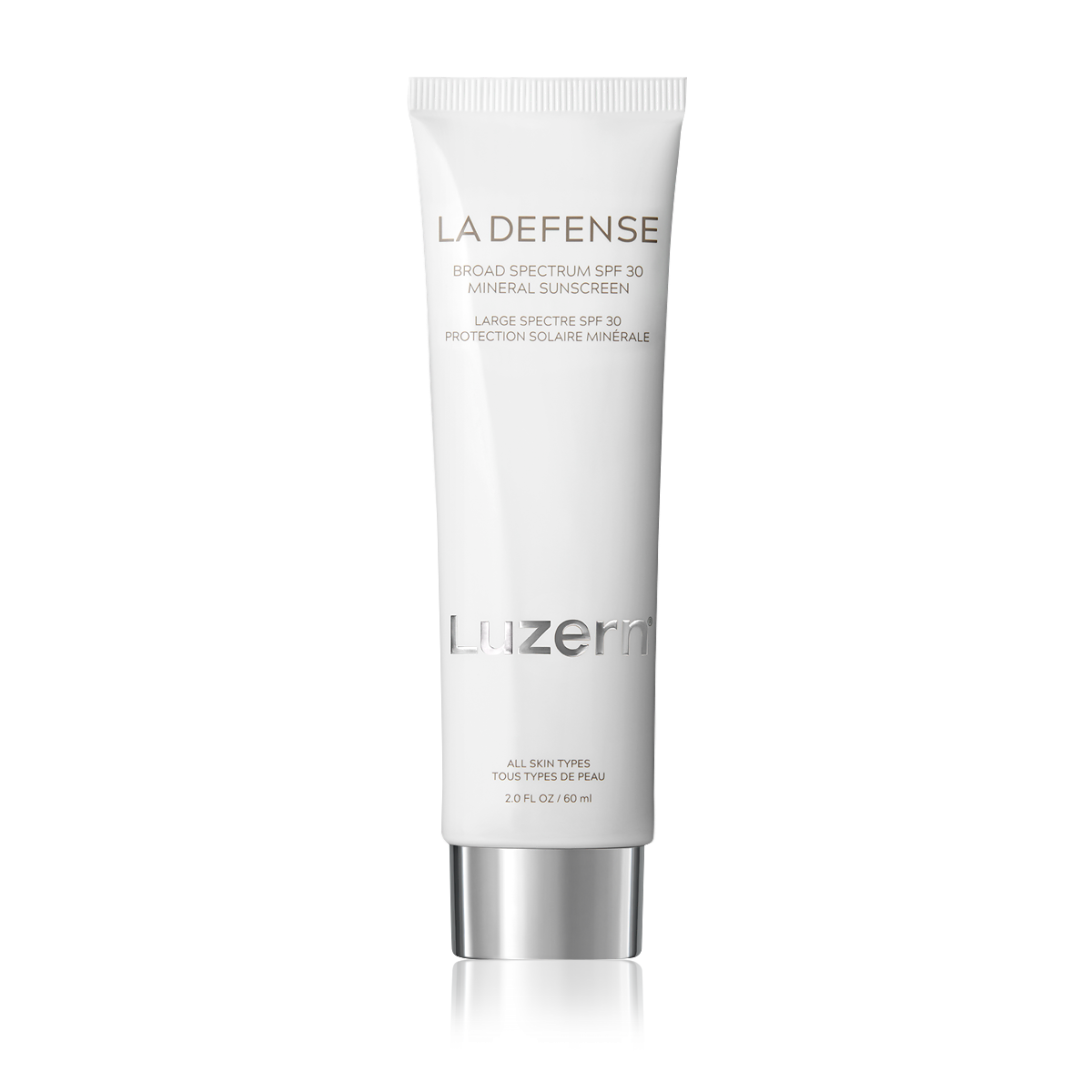 The Luzern Mineral Sunscreen is a highly sophisticated, almost zero white cast clean sunscreen that feels silky smooth, non-greasy and lightweight. Its only downside for me, that might be a plus for others, is that it leaves a dewy shiny finish and the scent reminds me of bubble gum. This sunscreen comes out as a greyish beige tinged product but absorbs leaving almost no white cast.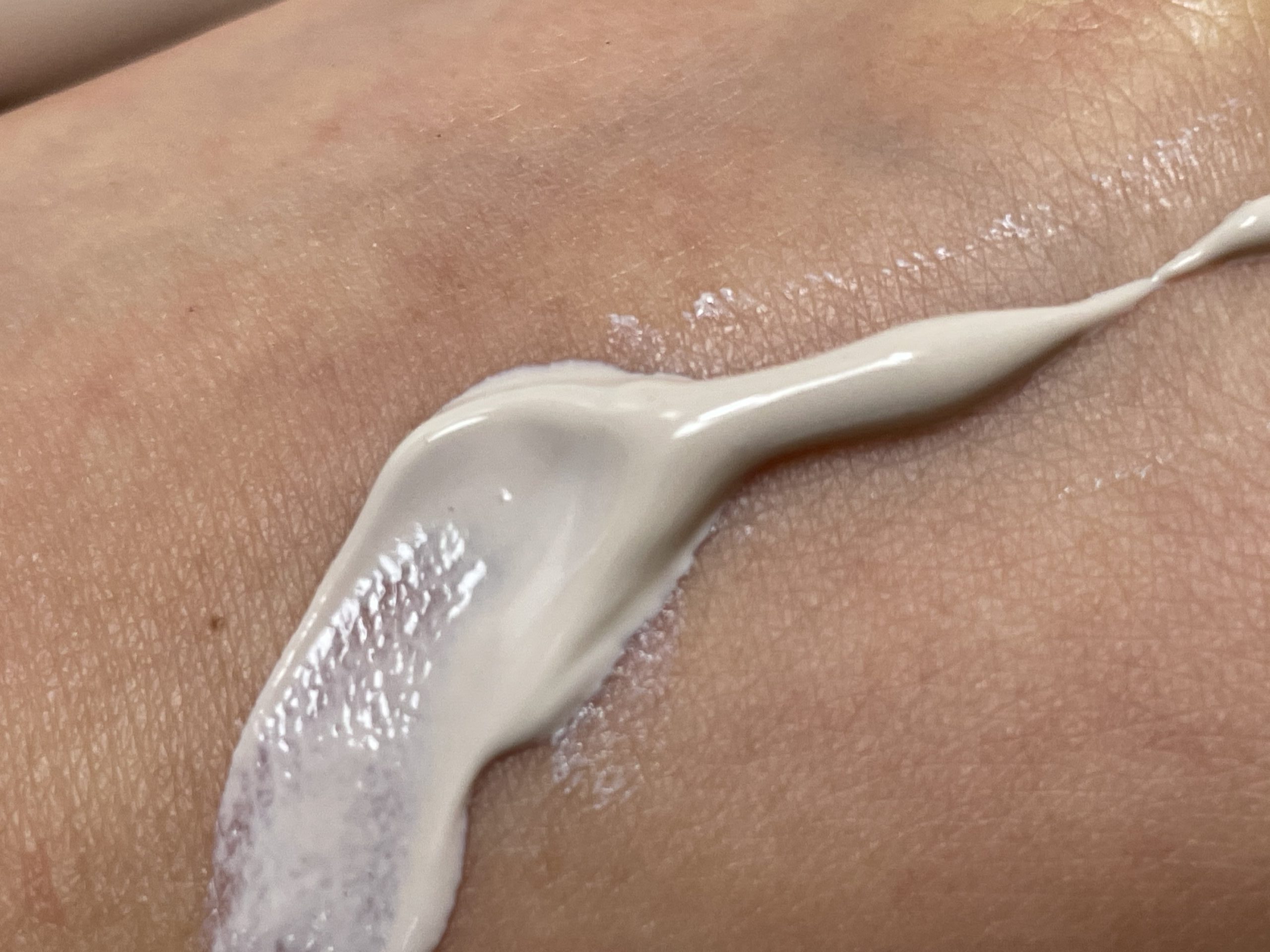 Luzern La Defense is a 100% mineral sunscreen with 15% zinc oxide and 3.57% titanium dioxide for broad spectrum protection. It's also enriched with Vitamin C, polyphenols and Swiss Alpine Organics and helps fight against environmental pollution and blue light damage from computer and cell phone screens.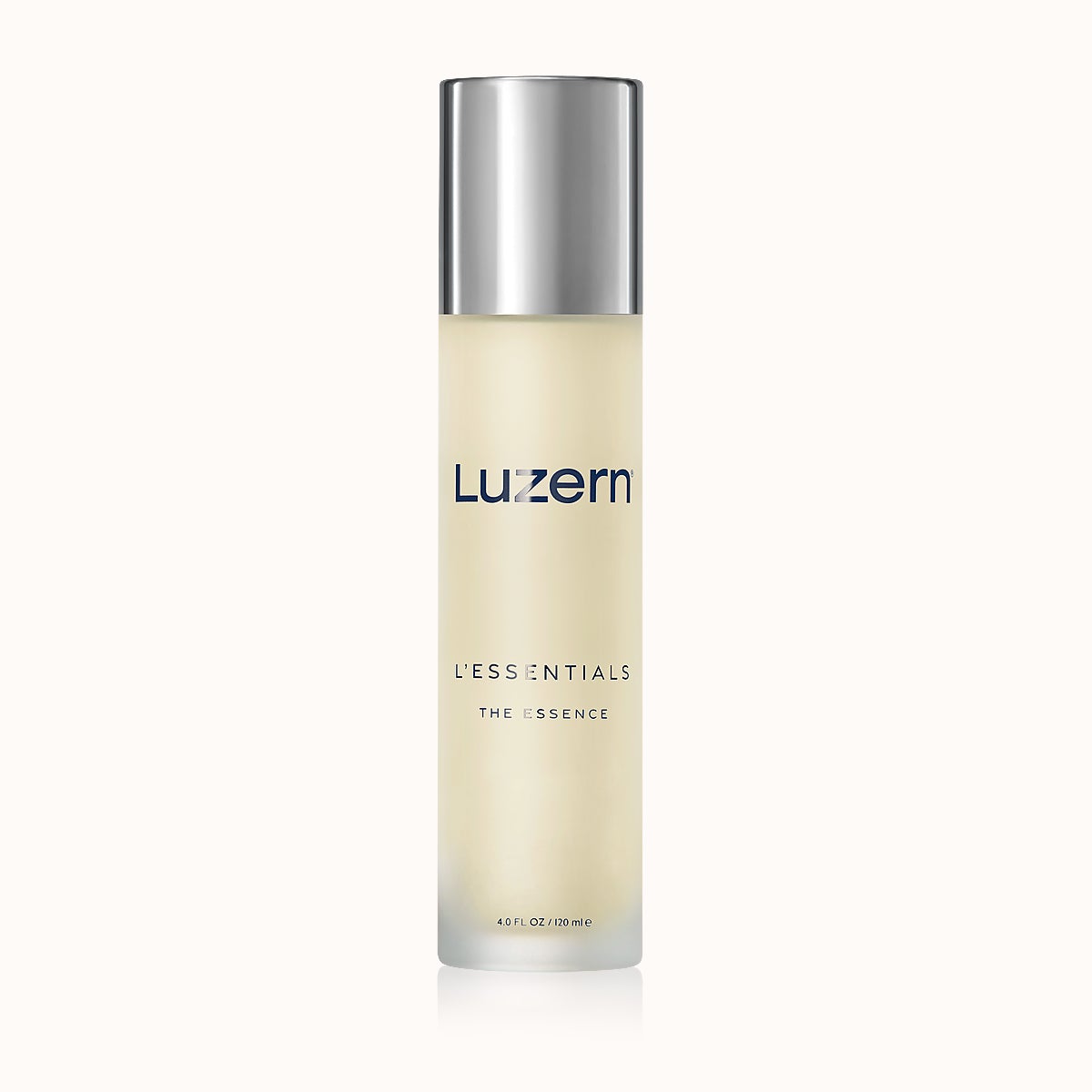 The Luzern Hydrating Essence is a rich toner packed with Alpine Organics extracted in Swiss mountain water, Ceramides, and Luzern's proprietary MFC Multi-Fermentation Complex™ (oxygen, peptides, co-enzyme Q10, hyaluronic acid, probiotics, and vitamins). 
This Essence is intensely hydrating and has an incredible combination of advanced and natural ingredients to be a treatment in and of itself. For example Malva Extract is rich in polysaccharides and tannins to provide moisturize and sooth the look of sensitive skin and Rheum Rhaponticum Extract, which is an active fraction of rhubarb root, helps skin recover its smooth and luminous texture.
One thing to note is that the Luzern Essence is not a spray bottle and must be dispensed onto a cotton pad.
The new Luzern Firming Mist does come as a spray bottle unlike the Essence and focuses on ingredients that help with firmness, elasticity and blue light protection.
The Firming Mist's key ingredients are:
SAPONARIA STEM CELLS: derived from a rare Alpine flower that survived ice-age conditions. Helps to protect skin against environmental stressors that can leave it dry and damaged.• LINGONBERRY STEM CELLS: designed to help protect skin against free radicals caused by Blue-Light and IR.• POLYOSE: from oats and designed to perfectly fit the skin's micro-relief to provide an immediate visible "lifting" and firming effect.• HYALURONIC ACID + AMINO ACID ARGININE: instantly hydrate while boosting visible elasticity.• SWISS ALPINE ORGAINS (Edelweiss Extract, Thyme Extract, Butterfly Bush Extract) powerful antioxidants selected for their capacity to fight against skin damaging pollutants.
While I love the ingredients, the one thing I don't like about the Firming Mist is the scent.
A true gel cleanser, the Luzern Pure Cleansing Gelee is a lightweight cleanser that feels SO refreshing and hydrating on skin while it gentle cleanses. The jelly-gel texture is one of the best feelings in a cleanser I've experienced and you can still feel a tingle once washed off. This is one product my boyfriend says he'd actually buy on his own.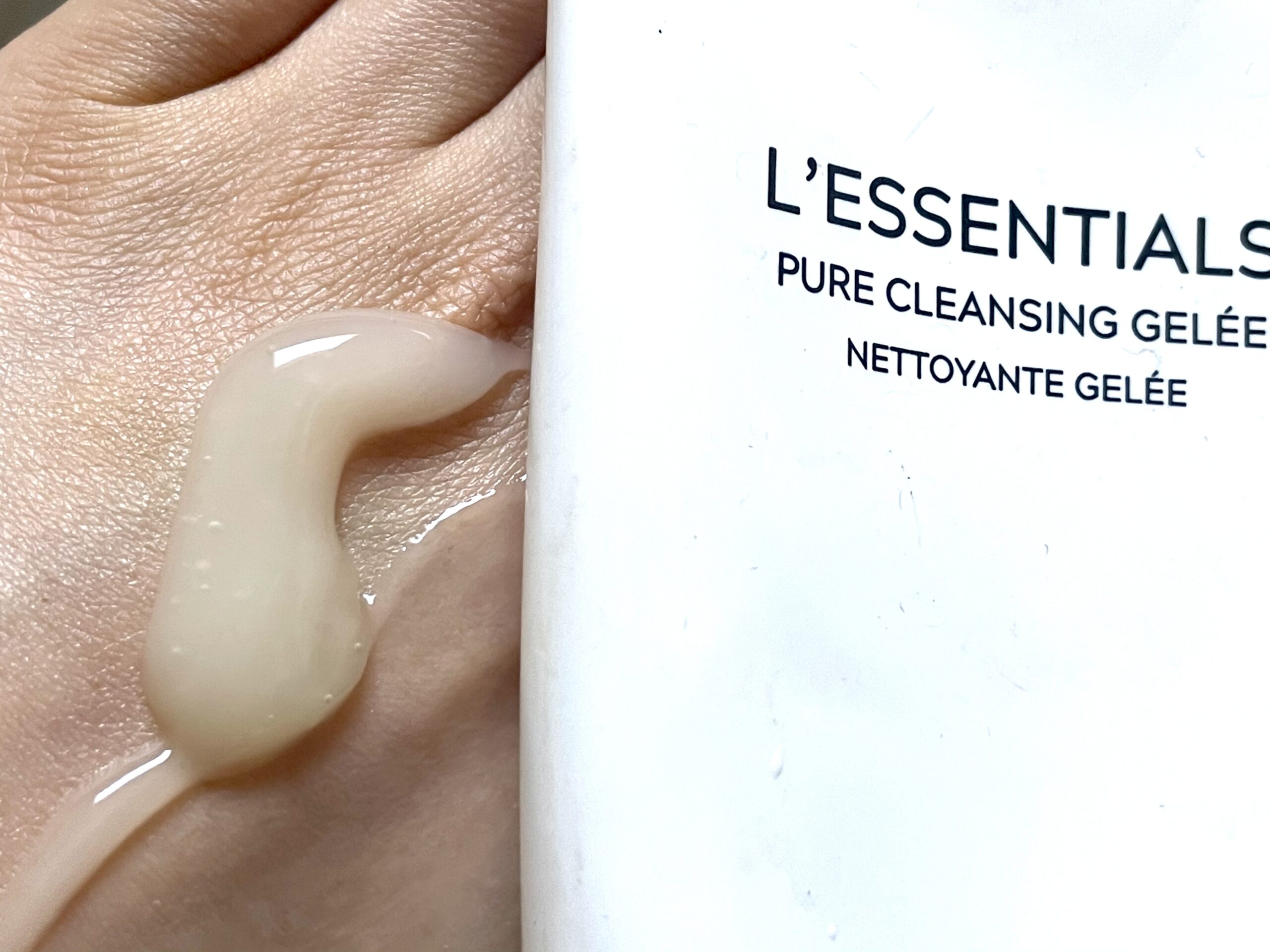 This cleanser does not foam and works great only as a second cleansing step for me. Perfect for sensitive skin types, the Pure Cleansing Gelee is a very gentle cleanser with cucumber, witch hazel, hyssopus and citrus leaf extract that leaves my skin feeling refreshed. It has a scent that reminds me of licorice. Based off community feedback I received, you have dry skin, you may find that your skin feels tight after use.
Luzern discount code OBL saves 15% sitewide. This is not affiliated to me.