If you're looking for the best organic CBD skincare products, look no further. It happens to be National CBD Day (August 8, 2022) and these days you'll find CBD and Hemp oil used in everything —serums, creams, masks, and body and face oils. I've rounded up the best CBD beauty brands that utilize the buzzy, powerful antioxidant in their clean, organic CBD skincare. Known for its ability to reduce inflammation (the root cause of all skin havoc) and neutralize free radical damage, CBD skincare has numerous studies pointing to its health, wellness and skin benefits. So pop a CBD gummy or drink and read on for the best organic CBD skincare and beauty products of 2022.

What is CBD?
CBD is a naturally-occurring chemical compound found in cannabis plants and is a potent antioxidant and anti-inflammatory. It has been shown in multiple studies to reduce overproduction of sebum. One study even found that CBD could prevent acne in multiple ways.
Hemp Seed Oil vs CBD
Hemp Seed Oil isn't the same thing as CBD. Actual CBD in the formula will be written as any of the following: CBD, hemp CBD, full-spectrum hemp extract, phytocannabinoid-rich hemp oil, and hemp extract oil.
Benefits of CBD for Skin
Treat Inflammatory Acne: can help reduce redness, pain, and swelling associated with inflammatory acne.
Regulate Oil Production: helps regulate hormones involved in oil production, reducing excess sebum.
Reduce Breakouts
Calm Rosacea 
Neutralize Free Radical Damage
Soothe Eczema: fights irritation and inflammation caused by eczema + chronic skin conditions such as psoriasis and dermatitis
Decrease Hormonal Conditions: CBD is considered an adaptogen and can decrease the effects of hormones from stress
Hydration: has moisturizing properties to fight dryness
Best Organic CBD Skincare & Beauty Products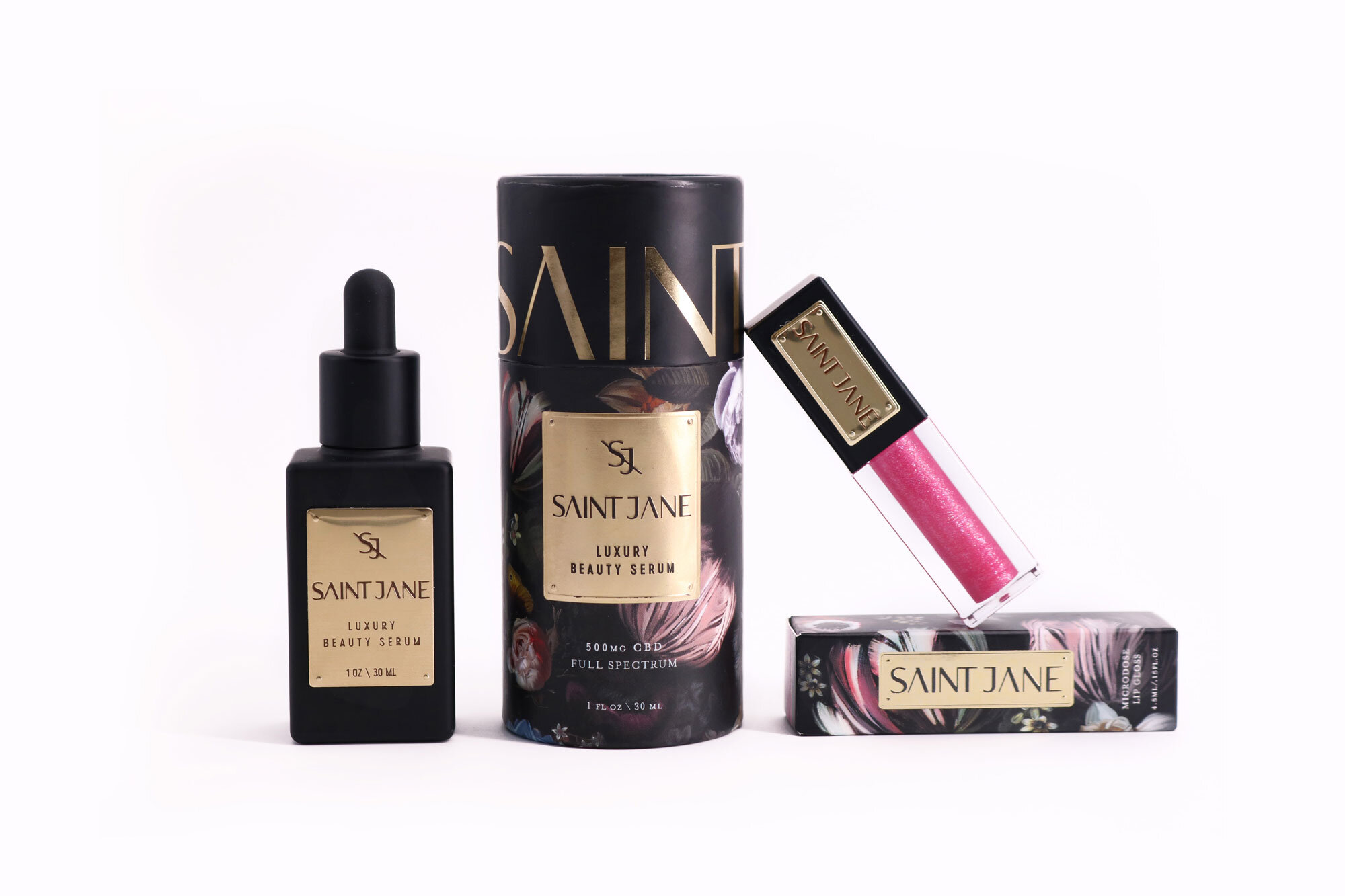 Saint Jane Beauty is luxury CBD skincare and makeup brand started by a beauty industry veteran who helped create iconic brands like Marc Jacobs Beauty. Besides using CBD from hemp, their star ingredients are the special blend of floral actives they include in every Saint Jane Beauty product. Saint Jane Beauty products are formulated to soothe and calm skin by harnessing the properties of full flower hemp extract. What started with just their Luxury Beauty Serum, Saint Jane Beauty has expanded to offer potent corrective products like a Vitamin C serum, retinol cream and eye cream with 10% Vitamin C.
SAVE: Use discount code OBL to save 15% at Saint Jane Beauty.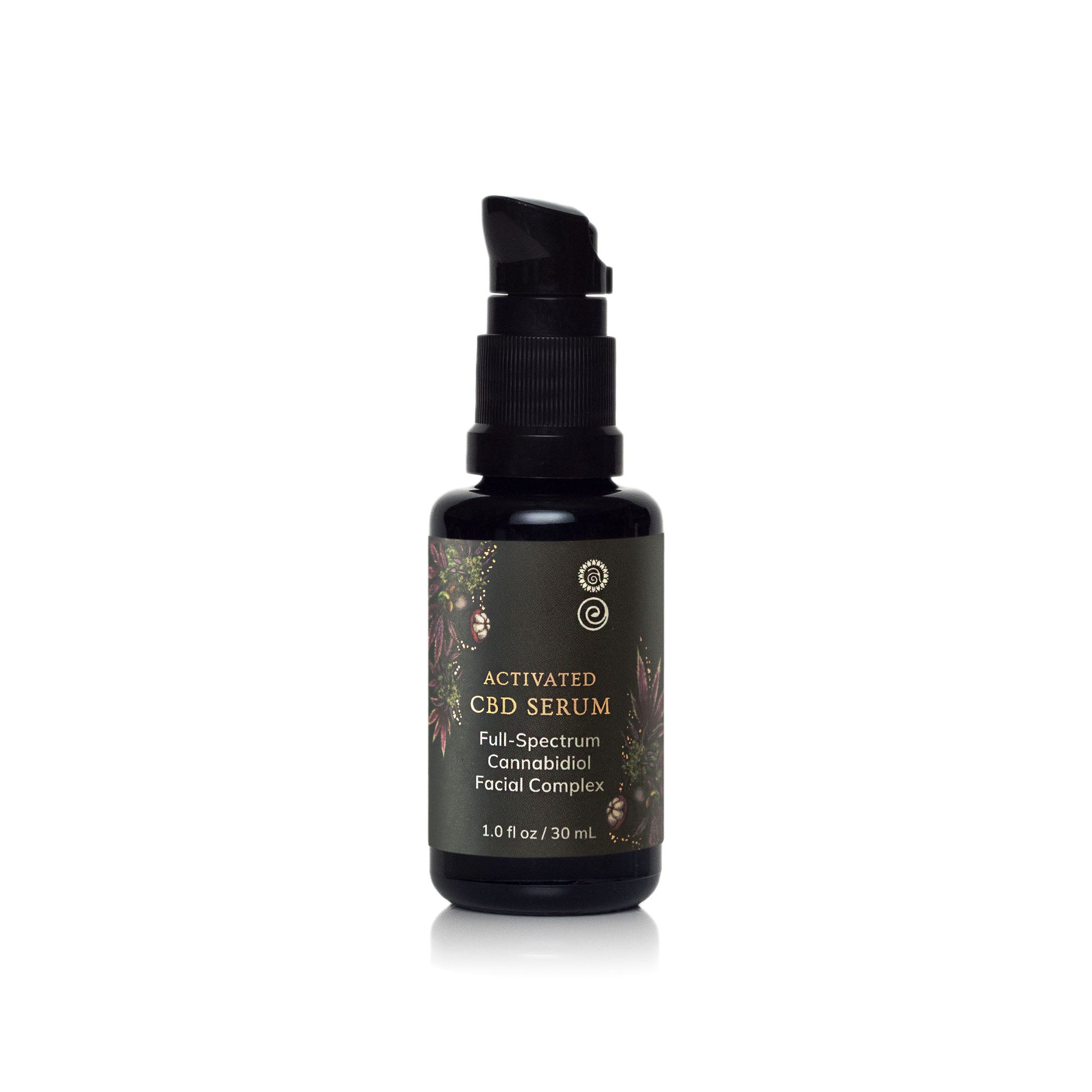 The latest product launch by Annmarie Gianni is also their first co-branded product with Ojai Energetics. Their CBD face serum contains both water-soluble (100 mg) and fat-soluble (50 mg) hemp-derived full spectrum CBD, along with a colloidal method delivery system that allows for increased absorption and bioavailability of CBD to the skin. It's made with a ton of wildcrafted and organic ingredients like antioxidant-rich superoxide dismutase (SOD) and astaxanthin, Abyssinian, mangosteen, copaiba and black cumin seed oils, hyauronic acid and tremella extract to plump, all in an an aloe-herb infusion base.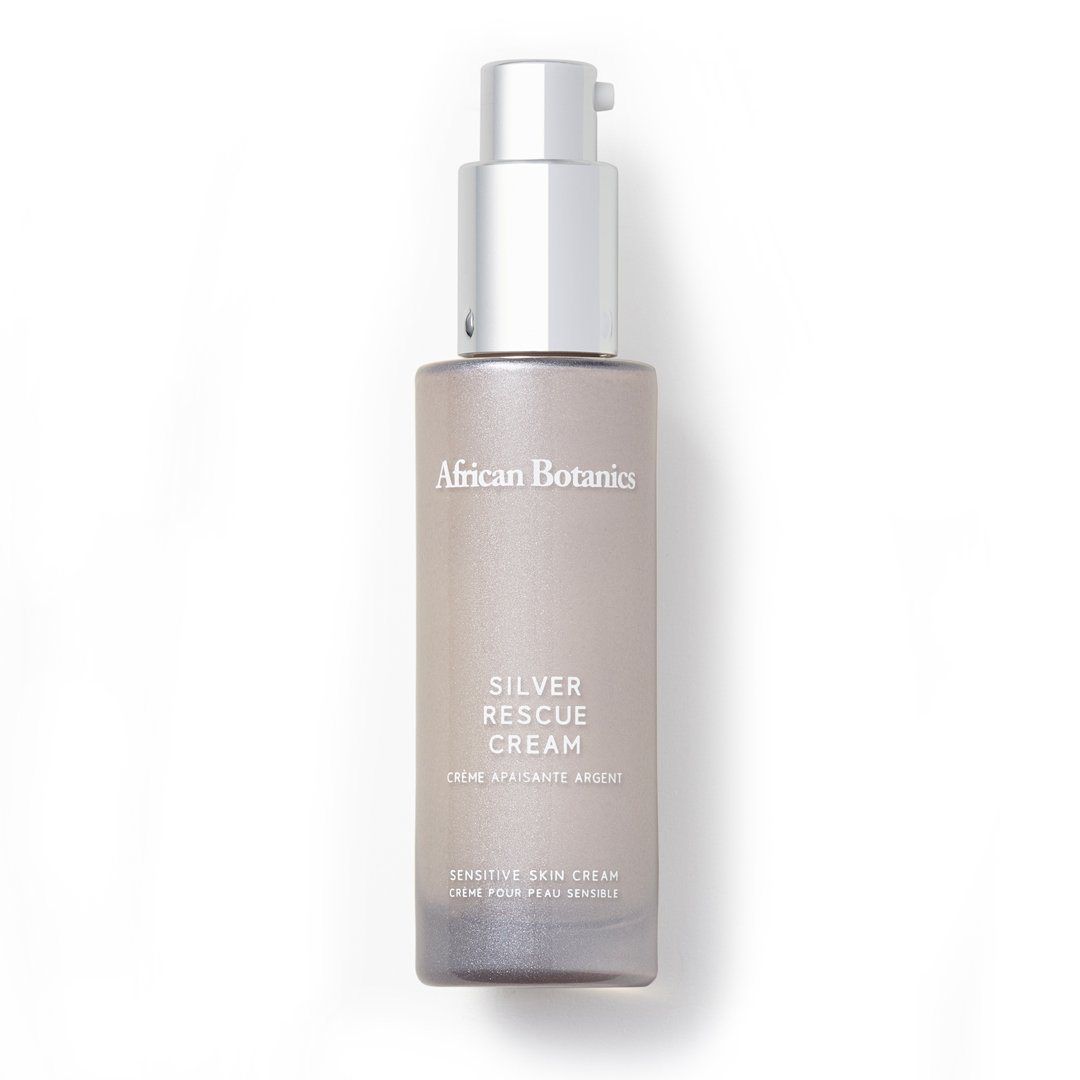 African Botanics Silver Rescue is one of the most luxurious natural face moisturizers for sensitive skin. It contains full spectrum CBD, Resurrection plant and Devil's Claw (rich in glycosides, Phytosterols, Flavonoids, Trehalose sugar, polysaccharides and arbutin), Colloidal Silver, Rooibos Tea, Marigold Flower Extract, Marula, Rosehip, Squalane, Baobab Fruit and Bulbine frutescens, a unique plant with incredible healing, soothing and moisturizing qualities. This silky moisturizing lotion has no scent.
Price: $140 (you can grab it for $80 with Boxwalla's discovery box + receive a full size Eye Contour Gel-Serum of value $170)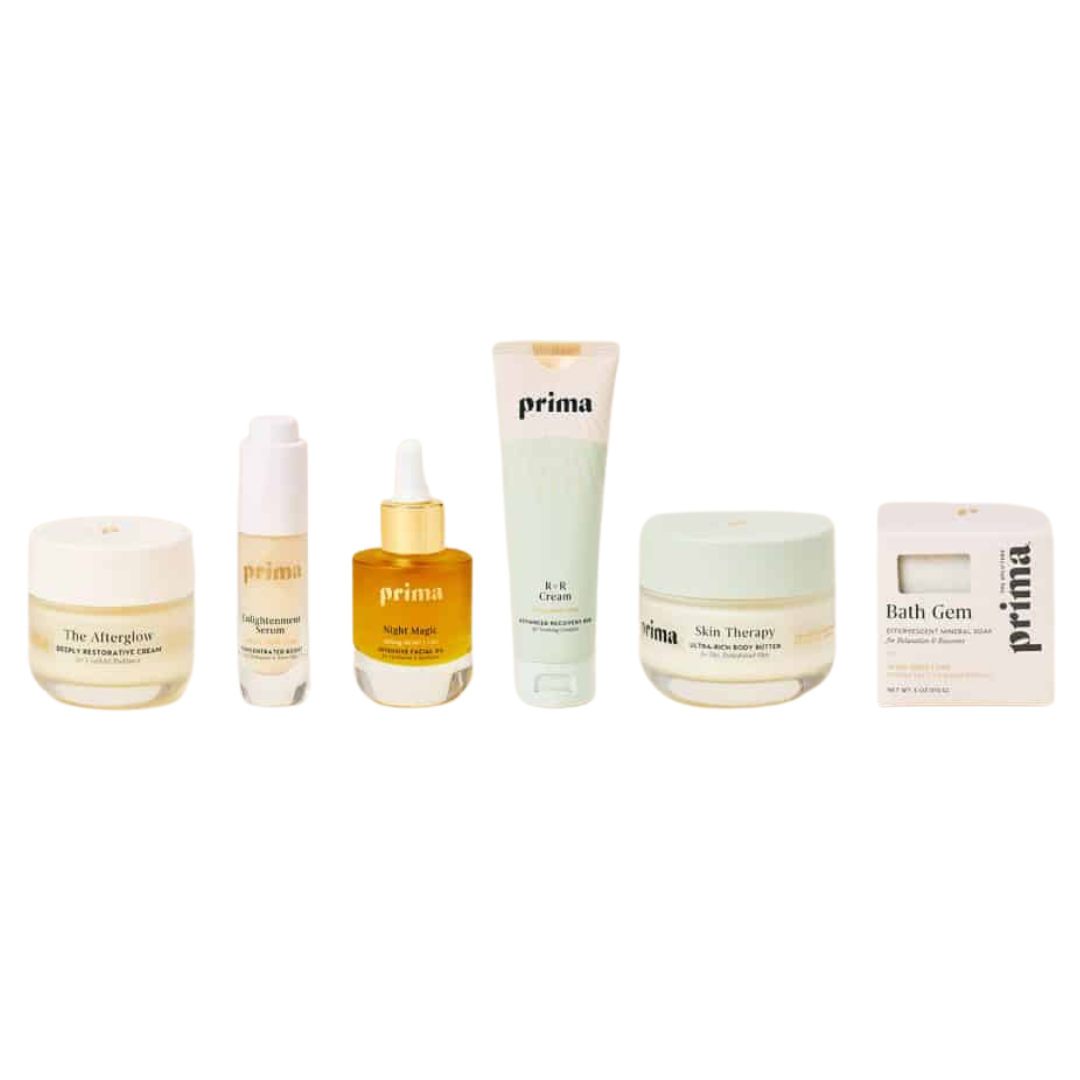 Prima creates premium hemp products for wellness and skincare using pure and potent plant therapeutics to heal skin, body and mind. Prima offers everything from face creams to body oils and supplement gummies to bath bombs. You'll find a wide range of high quality and luxurious products to suit your skincare and wellness needs.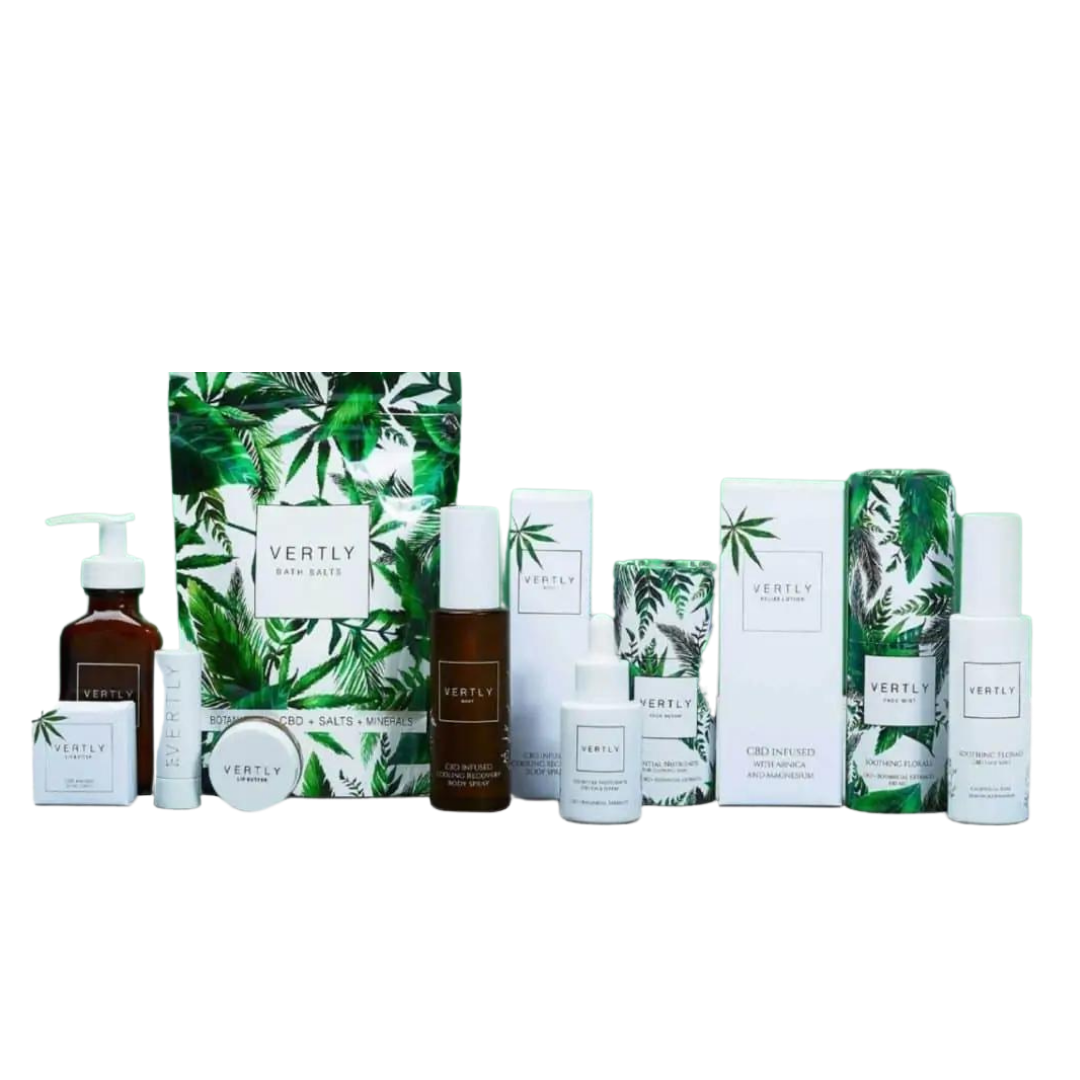 If you're looking for fresh, small-batch CBD skincare from California that's both luxurious and therapeutic, read on for my Vertly skincare review. Vertly is Garden-to-Bottle Skincare, made fresh each week to ensure the nutrient-rich extractions provide maximum benefits. The Vertly facility utilizes in-house, slow-extraction three week process with herbs like Arnica Flower, Comfrey Root, Yarrow, Marjoram and Rosemary. They combine this with non psychoactive hemp for superbly therapeutic products.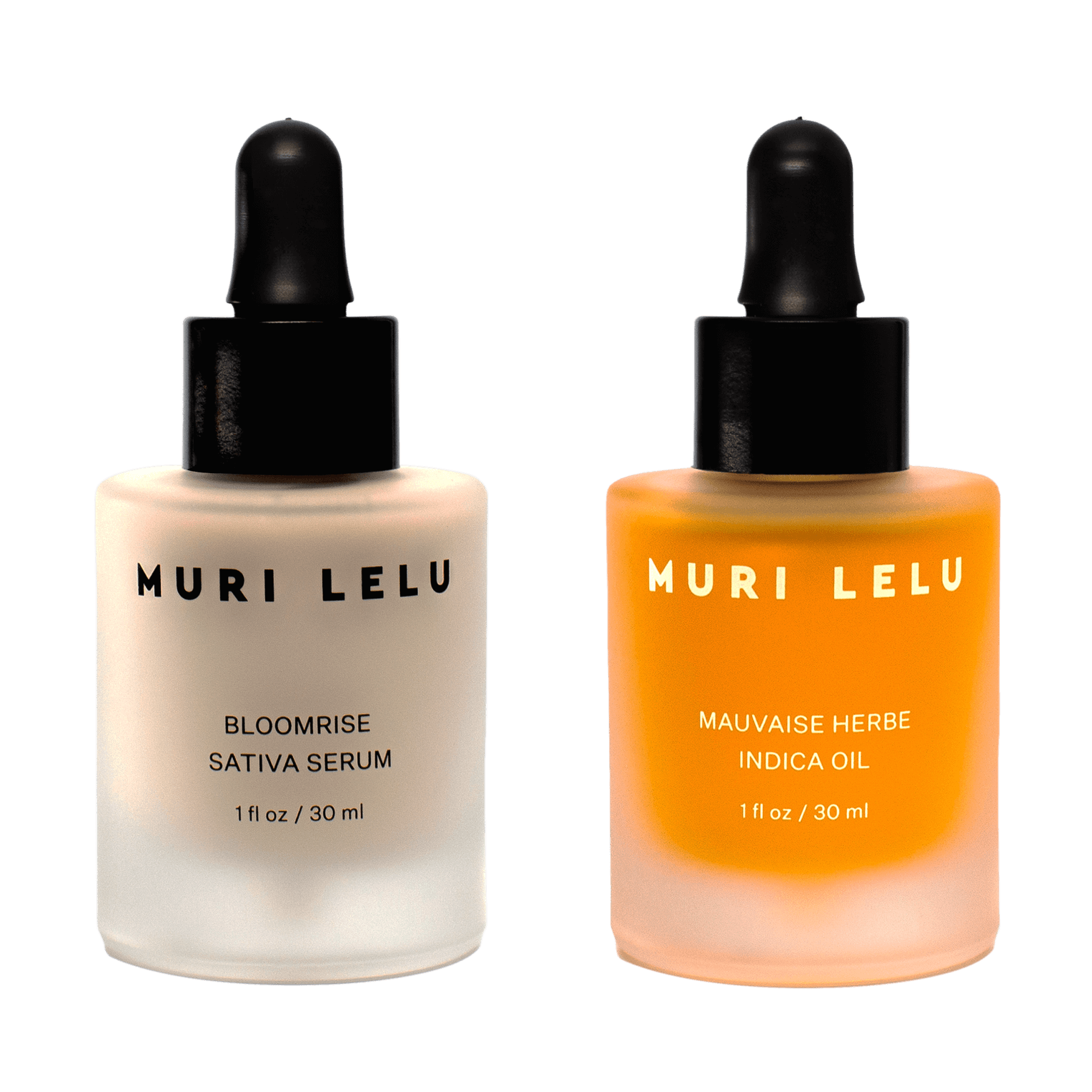 The luxurious Muri Lelu Bloomrise Sativa Serum is a high-performance facial treatment crafted with potent full flower hemp extract and 13 active botanicals formulated for healing, hydration and strengthening. Muri Lelu uses organic, full spectrum hemp extracted in a proprietary solvent free process with oil thats sourced from the stalk, seeds and stem of the plant. The end result is a potent treatment serum with an earthy pleasant aroma. Bloomrise Sativa Serum is ultra thin and lightweight and great for both daytime and evening use. All Muri Lelu products are nontoxic, vegan and triple-tested for harmful metals, chemicals and pesticides.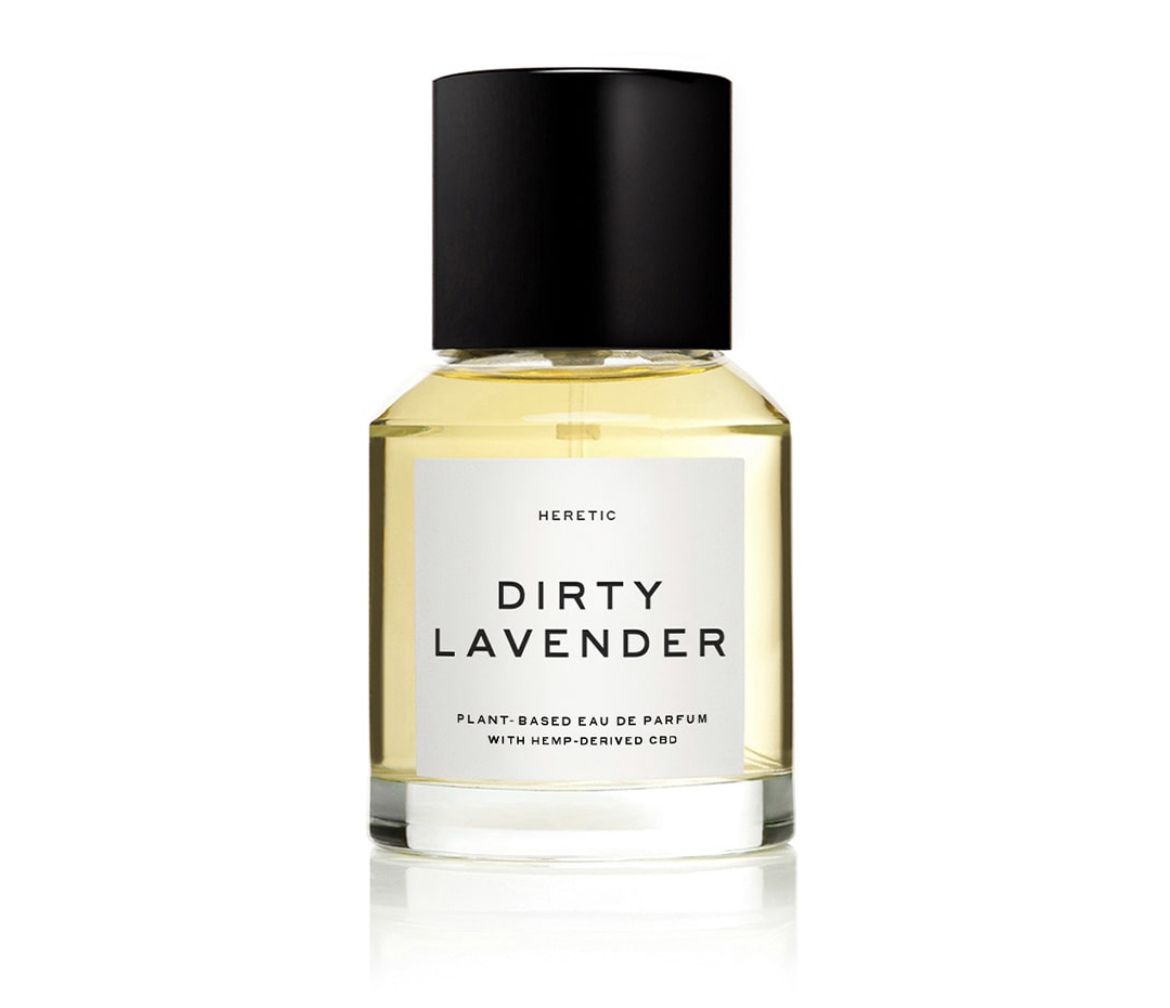 Natural perfume brand Heretic Parfum has a handful of scents that include CBD: Dirty Grass, Dirty Lavender, Bourbon Parchouli and The Herbalist.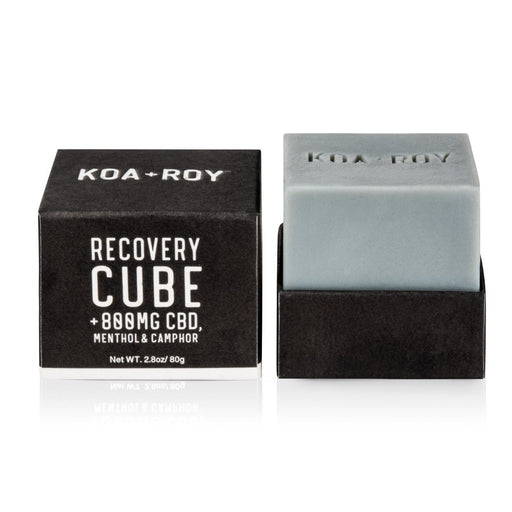 These zero waste massage cubes are packaged in hemp paper and made with high quality, entirely safe, plant based ingredients. Each cube is infused with 800 mg of CBD for a truly therapeutic experience. These are great as a solid body lotion to moisturize skin. Once you the product reaches the edge of the bottom packaging though, you need to take out the rest of the cube in order to use it.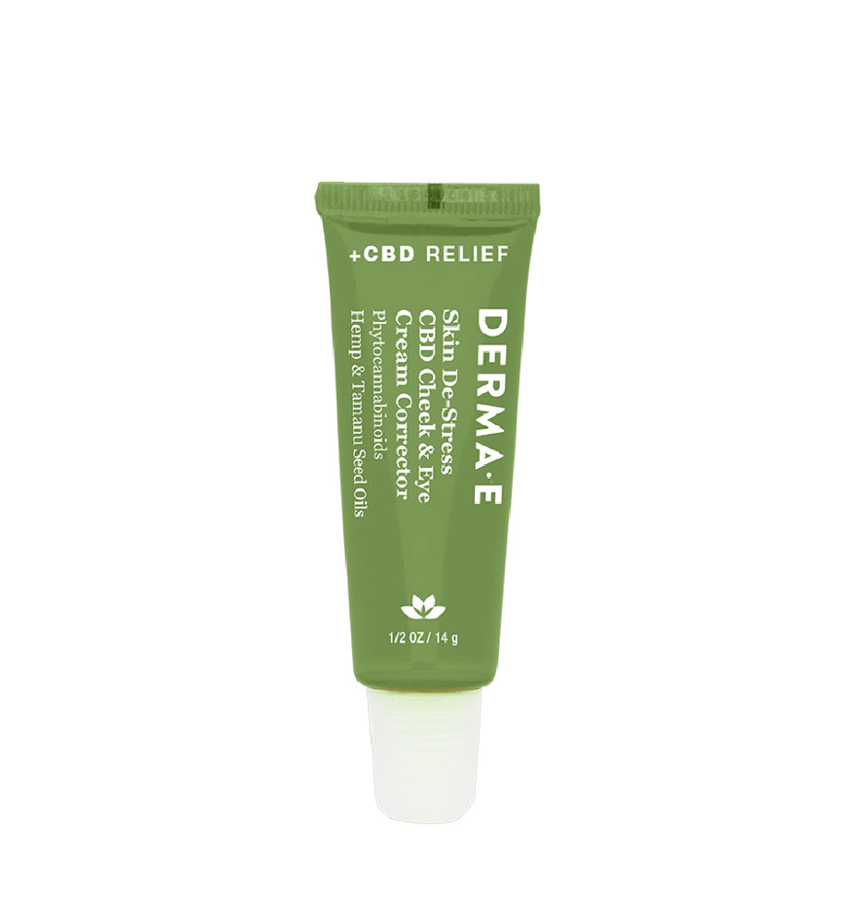 A color correcting skincare product with CBD, Tammany seed oil and Hemp Seed Oil, the green tinted Derma E Cheek & Eye Cream Corrector reduces puffiness and redness. It also contains skin-strengthening Pycnogenol, perfect for the delicate skin around eyes. While not organic, Derma E is a clean beauty brand with budget friendly products.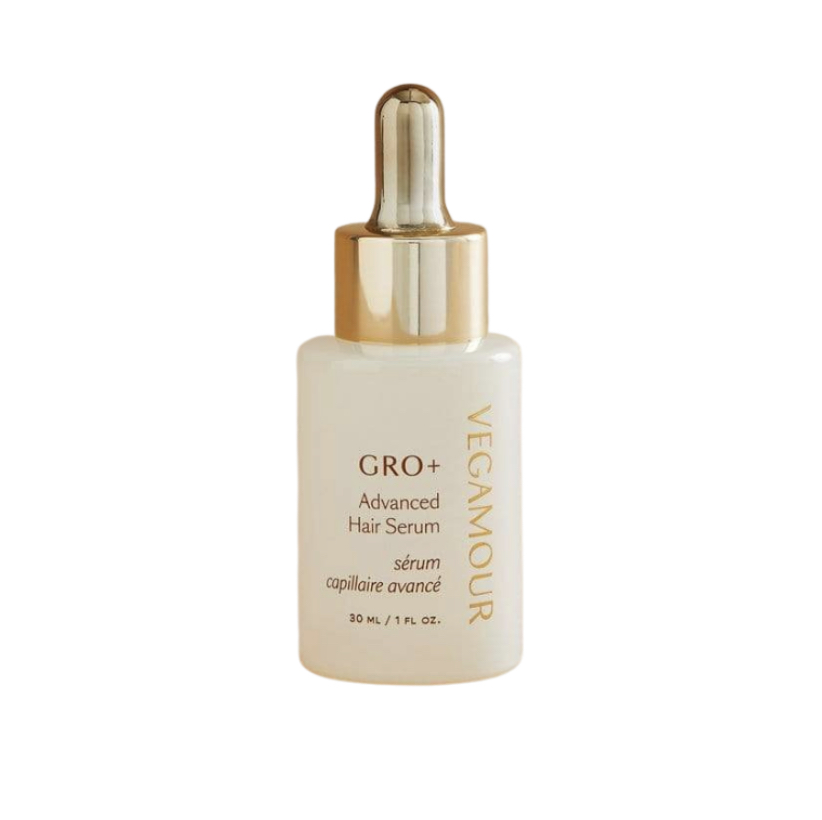 A CBD infused hair growth serum by Sephora aisle brand Vegamour. It's made with the same powerful phyto-actives found in VEGAMOUR's best-selling GRO Hair Serum with the added benefit of micro-encapsulated, broad-spectrum CBD. By reducing the size of the cannabidiol molecule from 2,000 nanometers to 150 nanometers, the beneficial CBD terpenes are able to penetrate through to the upper layer of the dermis, reaching hair follicles at the root level. This allows Vegamour's proprietary blend of concentrated mung bean, red clover, curcumin and nicotiana benthamiana extracts to circulate more effectively into problem areas to strengthen roots and increase the appearance of hair density, thickness and volume.
SAVE: Use code OBL to save 20%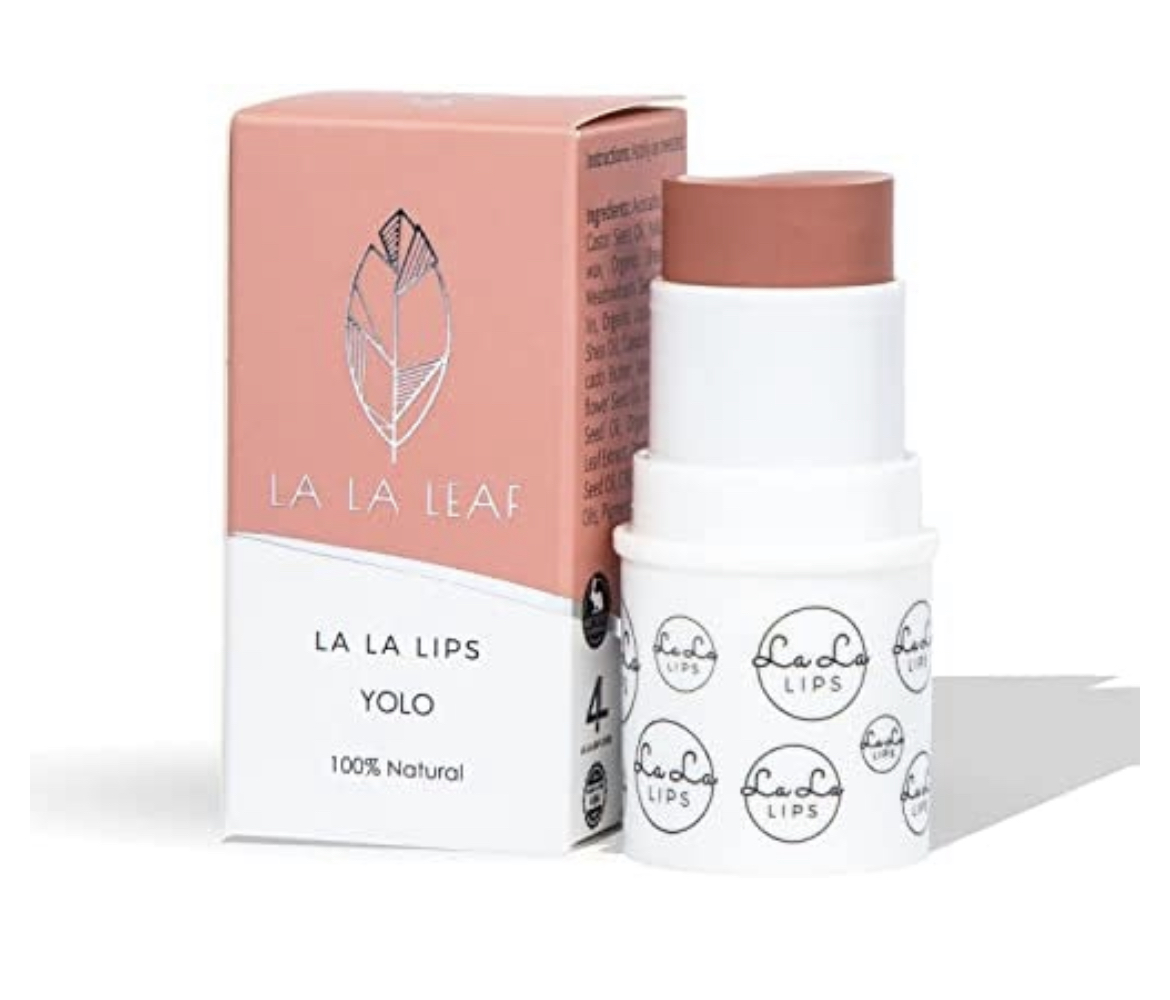 Infused with 50mg of CBD, these moisturizing lip balms contain organic ingredients like Avocado Fruit Oil, Castor Seed Oil, Yellow Wax, Organic Shea Butter, Meadowfoam Seed Oil, Lanolin, Organic Jojoba Seed Oil, Shea Oil, Candelilla Wax, Avocado Butter, Vitamin E, Sunflower Seed Oil, Organic Neem Seed Oil, Organic Rosemary Leaf Extract, Organic Sunflower Seed Oil. And they come in a variety of fun colors! I got to try them at Indie Beauty Expo, where they won an award for Best In Show.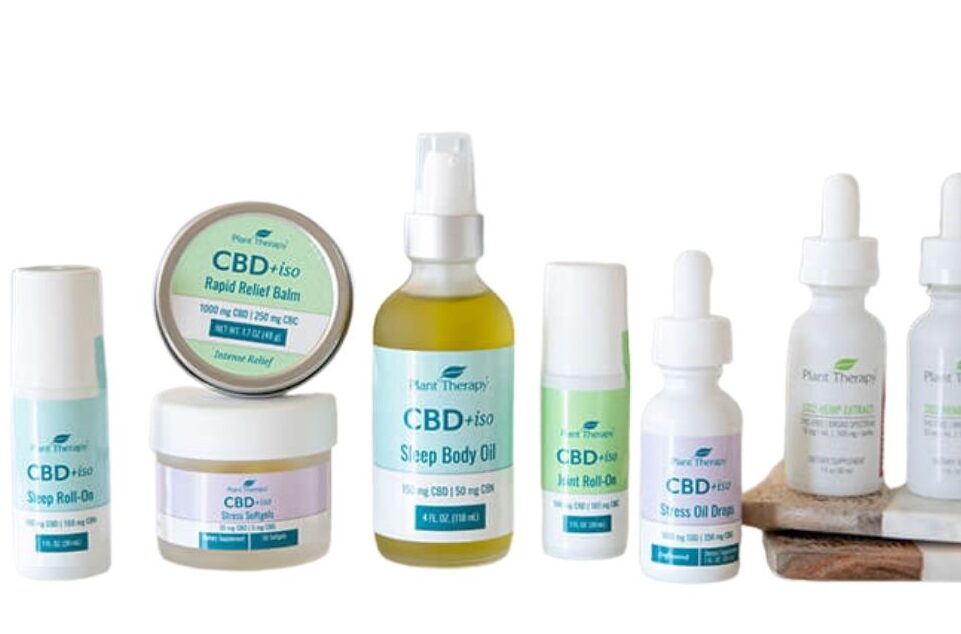 Plant Therapy is most known as an essential oil company using natural and organic ingredients, but they also have an extensive range of household, body and wellness products — including an extensive range of CBD products. They strive to bring the best quality products possible to families at affordable prices.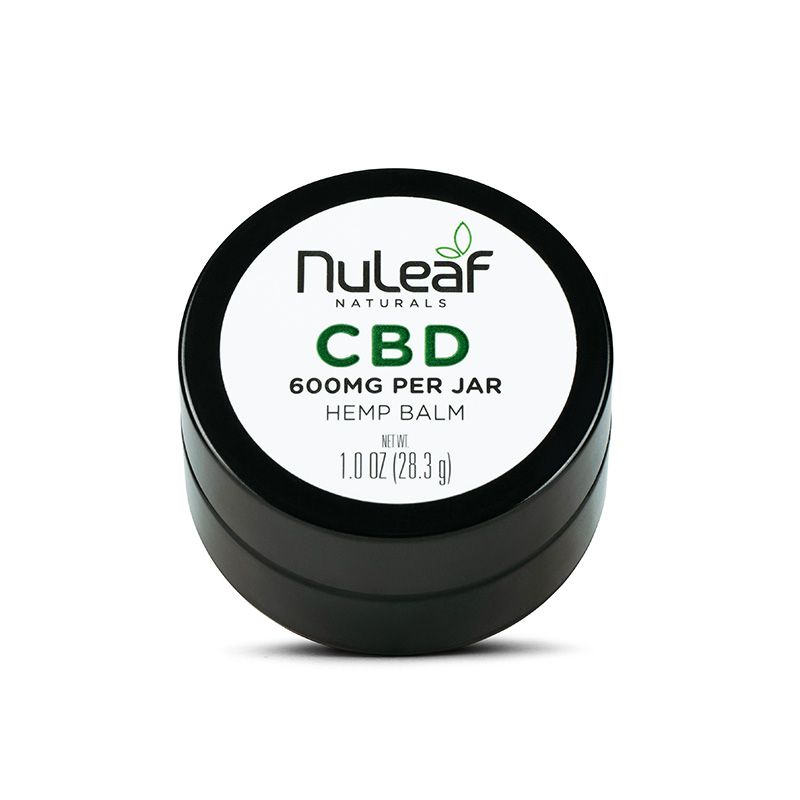 NuLeaf has been making CBD products since 2014, and uses CO2 extraction without any harsh chemical solvents to retain a complete range of cannabinoids, terpenes, essential oils, and other beneficial phytonutrients. This method of clean extraction ensures no toxins are left behind. NuLeaf is free of pesticides, herbicides, mold, fungi, heavy metals, and mycotoxins. Their independent testing also guarantees products contain the optimal amount of cannabinoids and terpenes.
SAVE: Use code OBL to save 20%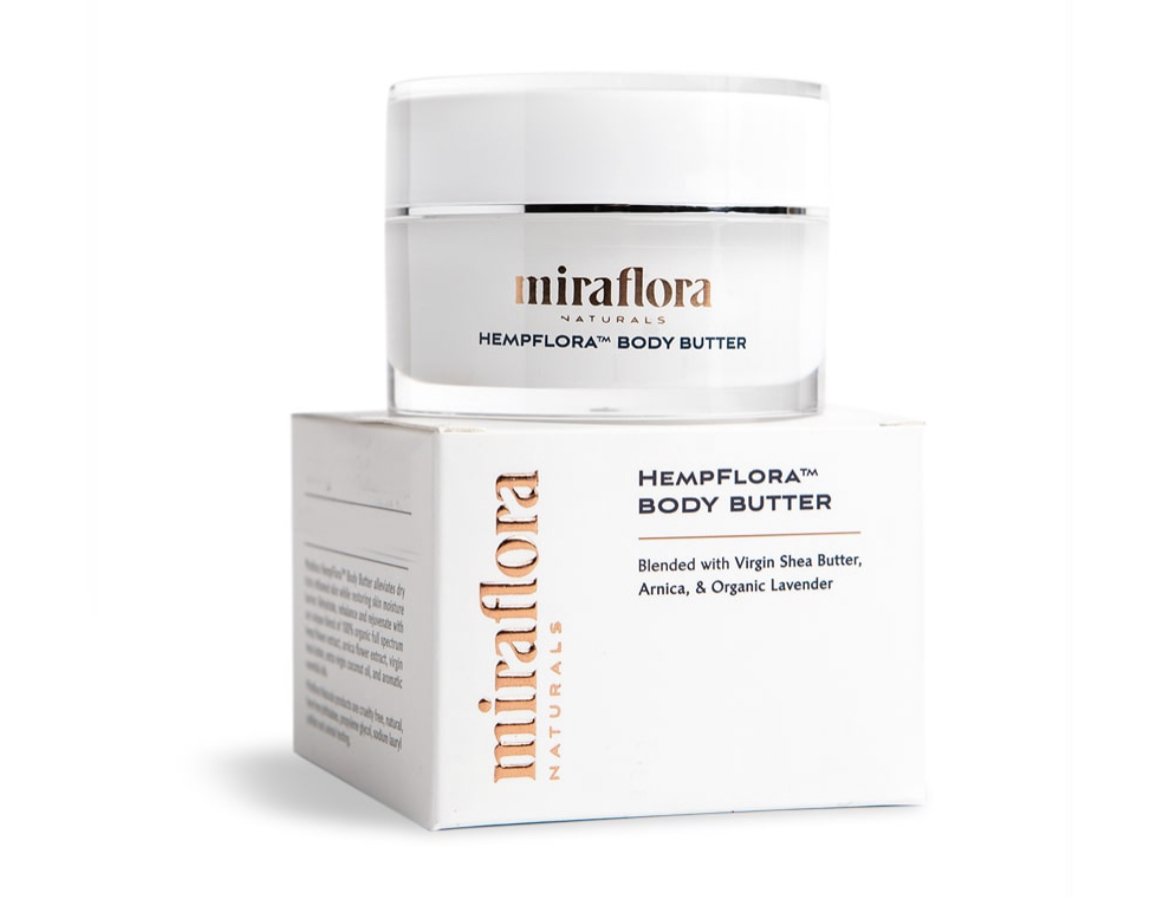 Miraflora offers Colorado-grown, full-spectrum CBD oil, gel, balm, tincture, beverages and other CBD products thanks to their 160 acre certified organic family farm. They even feed their hemp with pure snowmelt from the Rocky Mountains and nutrient-rich fertilizer from the farm's alpaca herd. Yes you read that right, alpaca poop.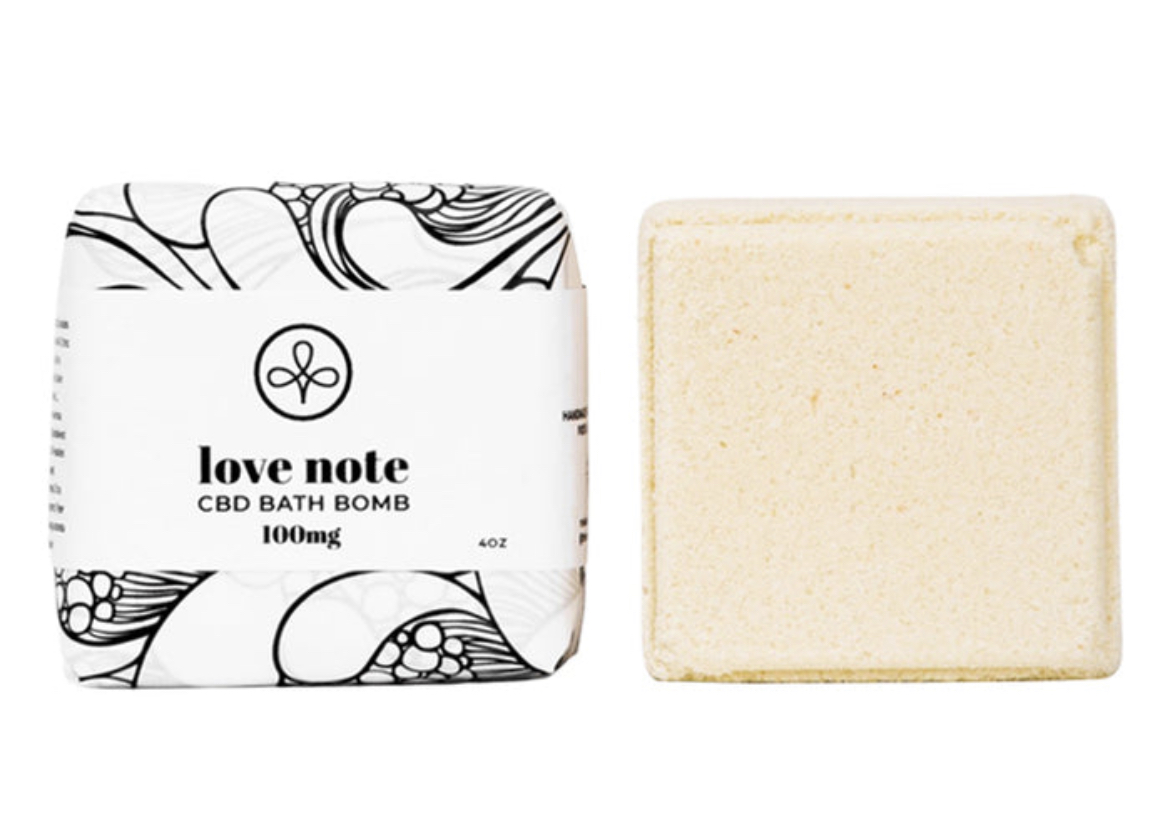 I had the chance to meet Make & Mary in 2020 at Indie Beauty Expo. They're a mother daughter duo from Portland making full-spectrum, hemp-infused botanical blends for whole-body wellness. Make & Mary combines aromatherapy with CBD goodness for grounding self care rituals. They source their organic hemp from a third generation family farm in the Willamette Valley just 35 mile north of their HQ.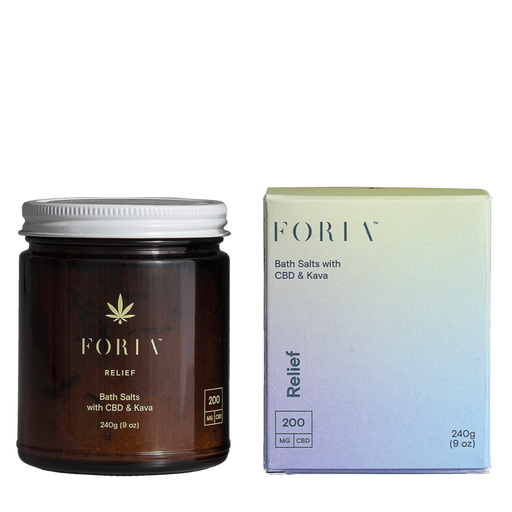 Foria was one of the first organic CBD brands I tried and they're most known for their sexual wellness products. In fact, Awaken was the first arousal oil formulated with broad-spectrum CBD and kava. They carry a range of healing products like Relief Melts, Intimacy Oils, CBD bath salts and more.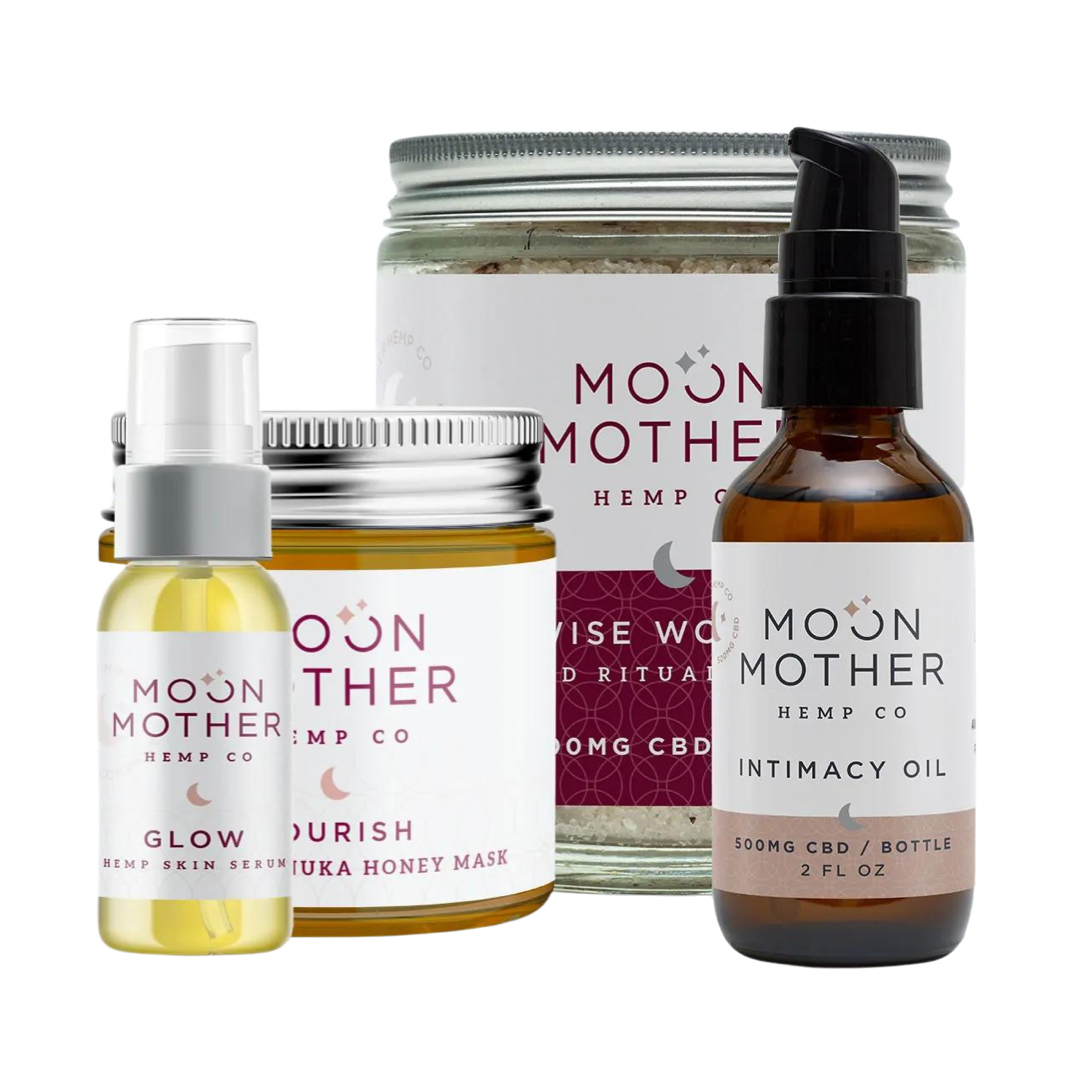 Moon Mother Hemp Co
Moon Mother Hemp Company is a woman owned business with a passion for environmentally responsible hemp farming and clean, safe hemp supplements. Their full spectrum hemp oil supplements and botanicals are made from USDA-certified organic hemp, grown on their partner farm in Boulder, Colorado. Each ingredient used in Moon Mother Hemp Co is organic and carefully selected to support healing and wellbeing for body and mind.