Pacifica Beauty Review 2023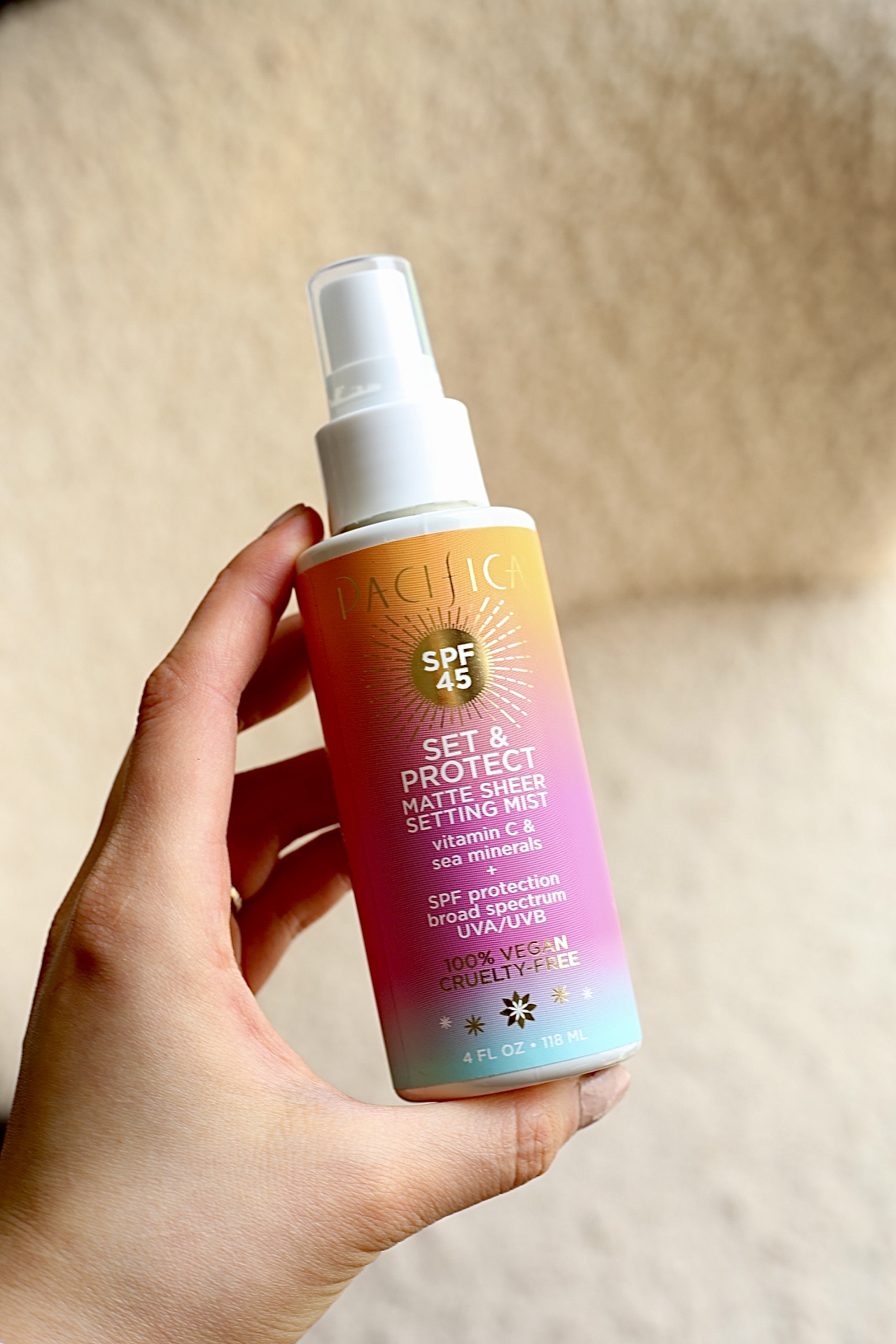 Founded 25 years ago Pacifica Beauty has been making vegan and cruelty-free beauty products since 1996.
They're based in California and owned by Brook Harvey-Taylor who founded Pacifica Beauty with her husband.
Today, you can't step into a Target or ULTA store without seeing Pacifica Beauty lining the shelves in the skincare, hair care, makeup and body section.
Pacifica Beauty identifies, first and foremost, as a vegan beauty brand, and while their formulas do contain synthetics, their formulas are cleaner than conventional brands. Keep reading for my Pacifica Beauty review.
Pacifica Beauty has an ENDLESS number of products and they are constantly launching new and trendy products on the reg.
This is very much a brand for pre-teens and teens, but that's not to say that adults can't enjoy their whimsical packaging and affordable prices too.
I'm not drawn to their mass produced skincare or body care, but I simply can't help myself with trying out their sunscreen.
Their super bright, colorful packaging says summer is here and the front & center placement in Target stores makes Pacifica Beauty hard to miss.
So naturally, over the years I've tried out Pacifica's sunscreen products here and there. They're a hit or miss for me.
Is Pacifica Beauty clean beauty?
Just like many clean beauty brands today, I would consider Pacifica Beauty low on the spectrum of clean beauty.
They identify as a clean beauty company, but much of their marketing focuses on being vegan.
They do use synthetics in their formulas but not to the extent of conventional brands.
Remember, it's your personal definition of clean beauty that trumps all – use what you feel comfortable with.
Is the fragrance used in Pacifica Beauty products natural?
Pacifica Beauty has an FAQ section where they state that they use all natural fragrances free of synthetics.
I honestly find this pretty hard to believe as someone who is immersed in the word of clean fragrance and perfumes.
I know when something is 100% natural versus a fragrance oil versus chemical fragrance.
Resins, extraits and essences from botanicals along with essential oils are considered all natural and that is not what Pacifica Beauty's fragrance smells like.
What I feel they should be saying is they use clean fragrance which includes the use of synthetics  – but not that they are all natural.
If Pacifica Beauty wants to reach out to me and prove otherwise I would be delighted, but until then, I'm unable to believe they use all natural fragrance.
Check out my clean perfume guide here if you're interested.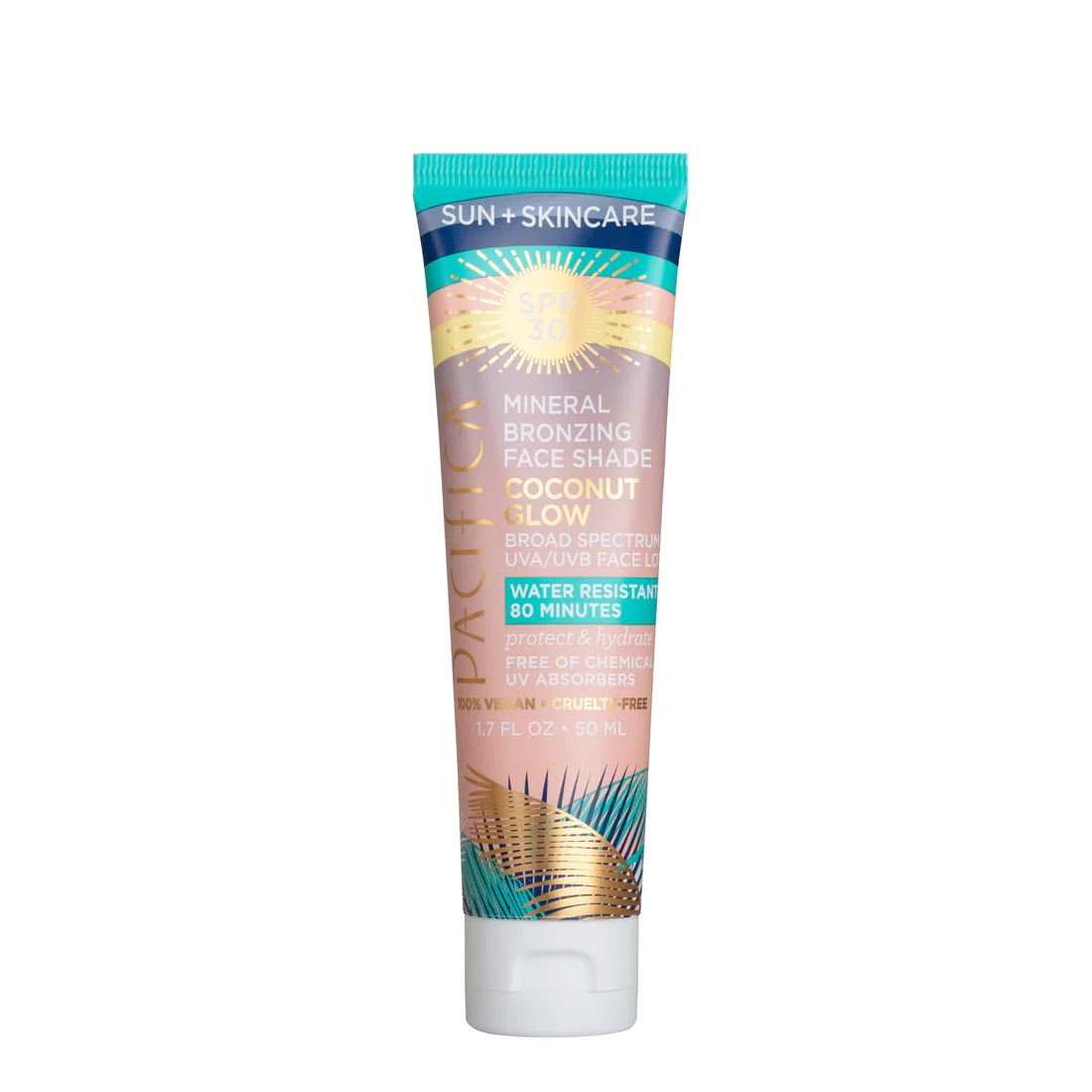 Unfortunately, the Pacifica Beauty Mineral Bronzing Face Shade was a total miss for me.
I was excited to buy it because it was an actual 100% mineral sunscreen with 20% zinc oxide and no chemical UV filters.
It even had an Aloe Leaf base, which I thought was impressive for a $16 budget product.
Sadly the shade was too dark for me and it didn't blend evenly into my skin.
Note that it contains coconut oil if you're prone to breakouts.
The shade just wasn't my cup of tea and it just didn't look natural.
It made me look like I gave myself a fake tan at the salon.
And when it's not the right tint you end up not using as much as product as you normally would, thereby not protecting your skin adequately.
Active Ingredients: Zinc Oxide 20%
Inactive Ingredients: Aloe Barbadensis Leaf, Arachidyl Alcohol, Arachidyl Glucoside, Behenyl Alcohol, Bisabolol, Butyloctyl Salicylate, Butyrospermum Parkii (Shea Butter), Caffeine, Caprylhydroxamic Acid , Capryloyl Glycerin/Sebacic Acid Copolymer, Caprylyl Glycol, Cellulose Gum, Cetearyl Alcohol, Cetyl Alcohol, Citric Acid, Coco-Glucoside, Cocos Nucifera (Coconut) Oil, Diheptyl Succinate, Glycerin, Iron Oxides, Lactococcus Ferment Lysate, Methyl Dihydroabietate, Mica, Microcrystalline Cellulose, Octyldodecyl Oleate, Parfum (Natural), Polyhydroxystearic Acid, Sodium Gluconate, Sodium Hyaluronate, Sodium Stearoyl Glutamate, Theobroma Cacao (Cocoa) Seed Butter, Titanium Dioxide, Tocopherol, Water.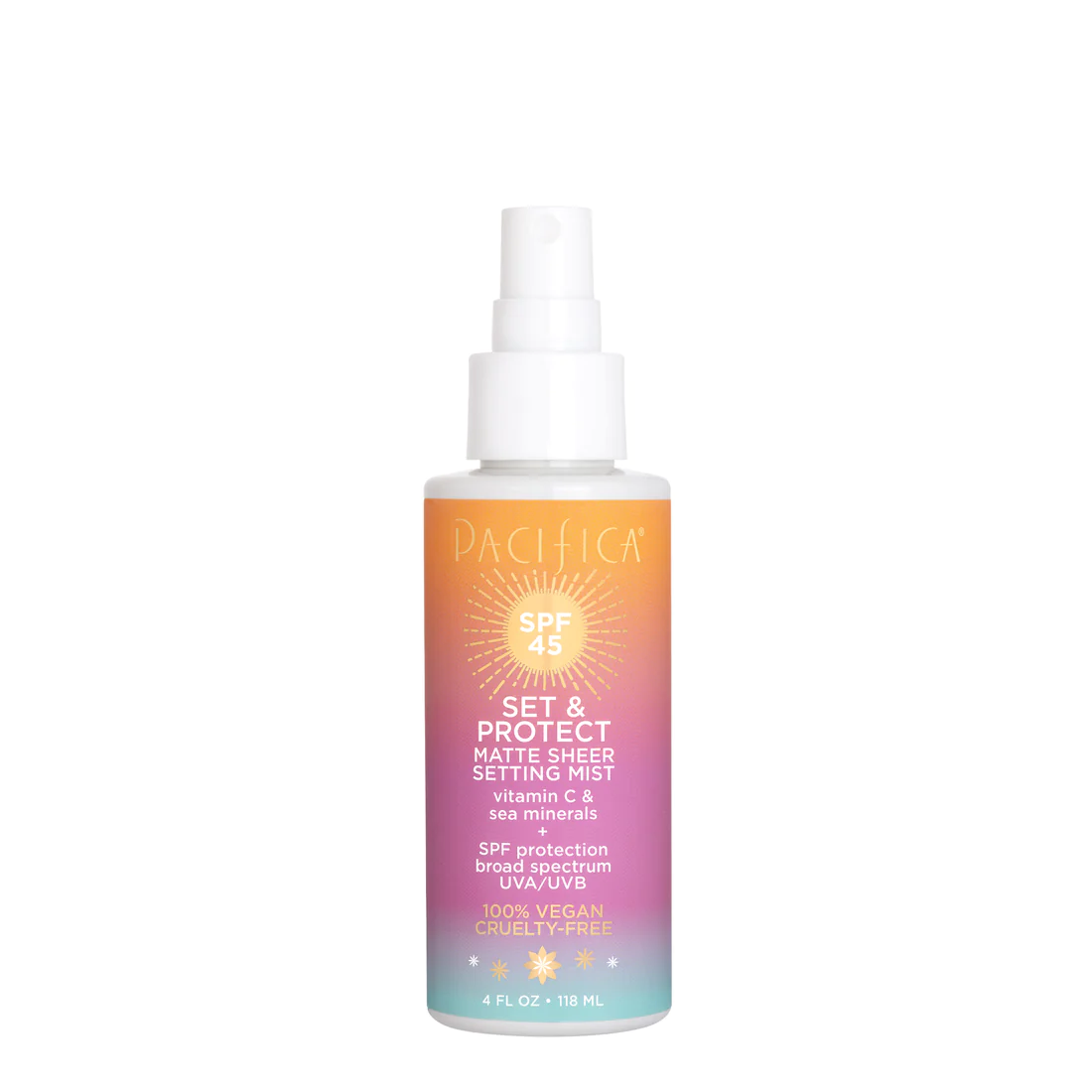 I normally avoid chemical sunscreens entirely with one exception – face mist.
Unfortunately there has yet to be a zinc oxide face mist that you can spray on your face and will come out invisible.
It can be difficult to constantly re-apply sunscreen on your face every hour when you're in direct sunlight, even though SPF brush-on powders are convenient too.
In those cases, I find an SPF face mist is the most convenient and my highest priority will always be to keep my skin protected.
I used to use the $50 COOLA makeup setting mist, but I like the Pacifica Beauty one for a number of reasons:
Super affordable at $16
High UV protection with SPF 45
Doesn't cause my eyes to burn
Normally I have no choice but to avoid chemical sunscreens because they cause my eyes to burn and sting, but for some reason I can get away with using this mist.
It has the signature tropical Pacifica Beauty sunscreen smell.