Rhode Skin, the new skincare line from Hailey Bieber, launched in summer 2022 with three skincare essentials that focus on skin barrier and health. The clean girl aesthetic has taken over social media and Bieber seems to reign queen with her signature glazed donut look and slicked back hair. Her adherence to minimalism shows through the small number of products launched by Rhode – the Barrier Restore Cream, Peptide Glaze Fluid, and Peptide Lip Treatment. So really, two actual skin care products and one lip balm. Rhode Skin and The Outset by Scarlett Johansson stuck out to me this year, and I'll be covering Rhode Skin first. Is Rhode the actual secret to Hailey Bieber's signature glazed donut look? Is Rhode Skin worth buying? Here's why it's not.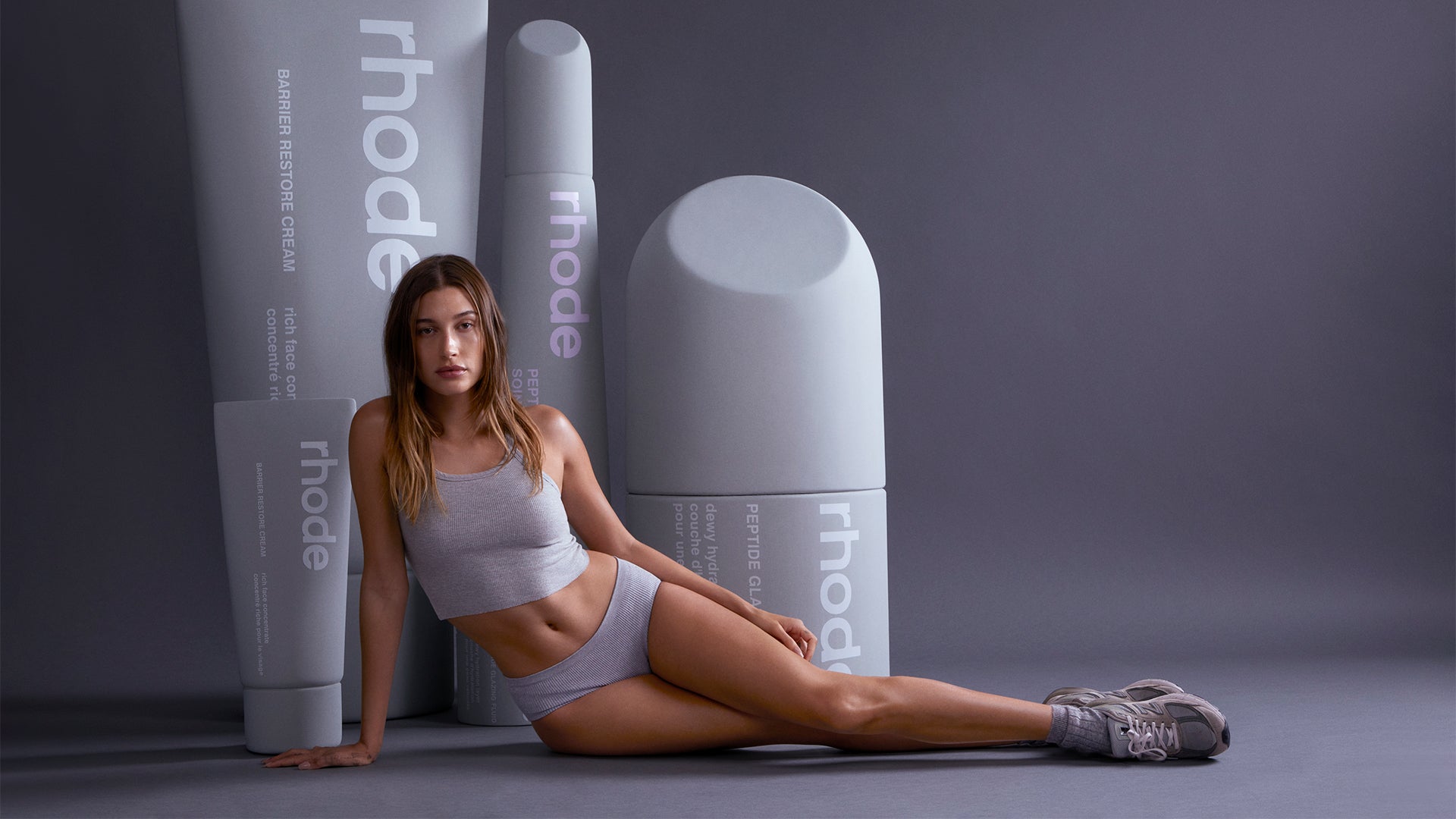 Currently, Rhode is being sued by another company with the same name. The already existing Rhode is a women and minority-owned fashion brand founded by Purna Khatau and Phoebe Vickers in 2014. The growing global brand was painstakingly built over the course of years and can't compete with Bieber's immense fame (plus husband Justin Bieber promoting Rhode to his 250 million followers). Depending on how the lawsuit goes, Hailey Bieber's Rhode may have to change their name.
Where to Buy Rhode Skincare
Rhode skincare is only available on their site. It is currently sold out. (A marketing tactic to increase hype)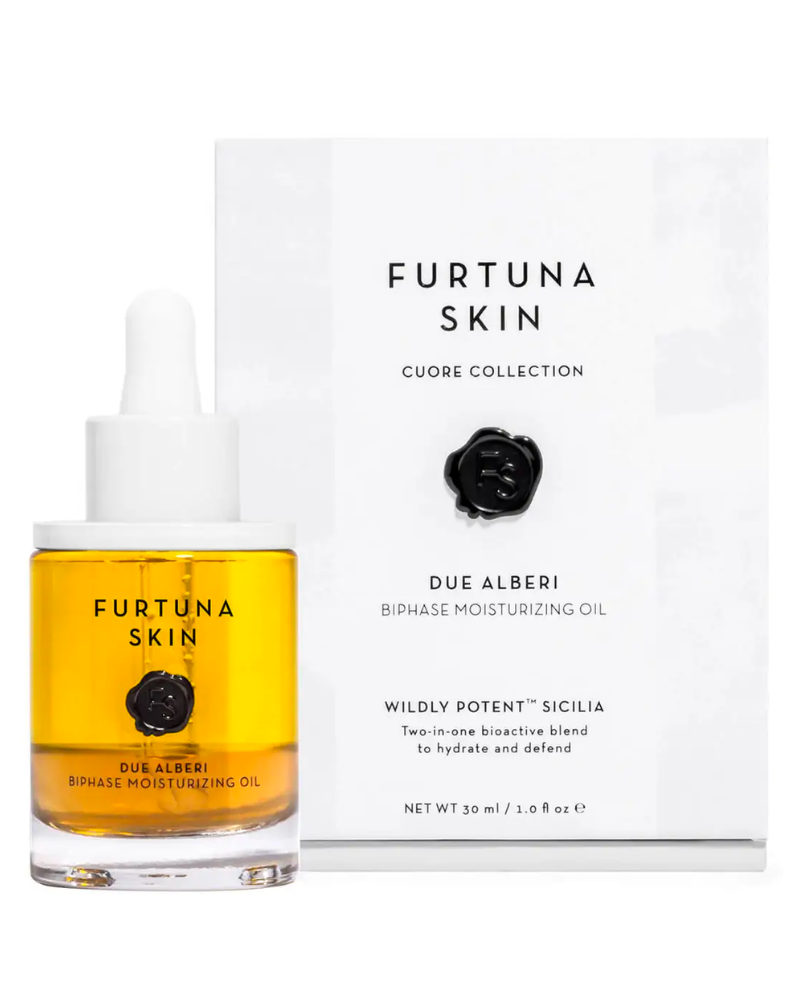 What Does Hailey Bieber Use on Her Skin?
First let's discuss each Rhode Skin product.
Rhode Barrier Restore Cream
The Barrier Restore Cream is for those in need of intense hydration or looking to soothe inflamed skin. It contains shea butter, squalane, peptides, and niacinamide to hydrate, plump, and reduce the appearance of fine lines. Rhode Barrier Restore Cream functions as both a day and night moisturizer.
Rhode Barrier Restore Cream comes in a pale grey tube made of recycled materials. The packaging is very unisex and sporty. It looks so similar to Kosas Sport, I could easily mistake Rhode for Kosas. With Kosas' wild success in recent years. I wouldn't be surprised if Bieber's team used Kosas Sport as their inspiration.
Rhode Barrier Restore Cream Ingredients:
Water/Aqua/Eau, Glycerin, Caprylic/Capric Triglyceride, Butyrospermum Parkii (Shea) Butter, Behenyl Alcohol, Xylitylglucoside, Niacinamide, Squalane, Sodium Acrylates Copolymer, Acetyl Tetrapeptide-2, Palmitoyl Heptapeptide-27, Palmitoyl Oligopeptide-78, Palmitoyl Octapeptide-24, Phenoxyethanol, Anhydroxylitol, 1,2-Hexanediol, Hydroxyethyl Acrylate/Sodium Acryloyldimethyl Taurate Copolymer, Xylitol, Lecithin, Ethylhexylglycerin, Glucose, Bisabolol, Sodium Hyaluronate, Teprenone, Polysorbate 60, Sorbitan Isostearate, Caprylyl Glycol, Euterpe Oleracea Fruit Extract, Potassium Sorbate, Citric Acid, Sorbic Acid, Lactic Acid/Glycolic Acid Copolymer, Tocopherol, Polyvinyl Alcohol, Sodium Hydroxide.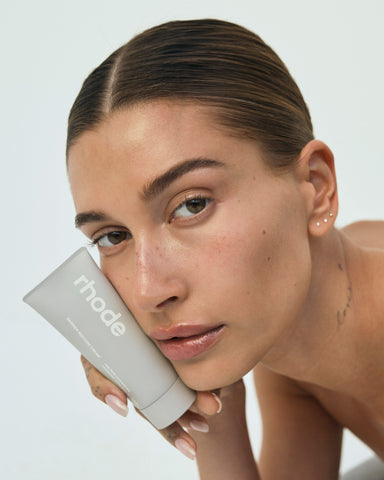 My Thoughts on Rhode Moisture Barrier Cream
The ingredients matter most to me when it comes to taking care of my skin. Rhode Barrier Restore Cream does include some great skin care ingredients, like a variety of peptides and a few other actives like Niacinamide. But besides that, this is a very standard water, glycerin, coconut oil (Caprylic/Capric Triglyceride) base. And these first ingredients make up 90% of the formula if not more.
So yet another boring moisturizer that is not exciting, innovative or interesting at all.
Moisturizers serve as an occlusive barrier to prevent moisture from escaping, and it's your serum that will do all of the hard work of actually penetrating into the layers of the skin to work at a cellular level. If a moisturizer looks like every other moisturizer on the market, I don't care for it. I'd rather slug with my face oils and face balms.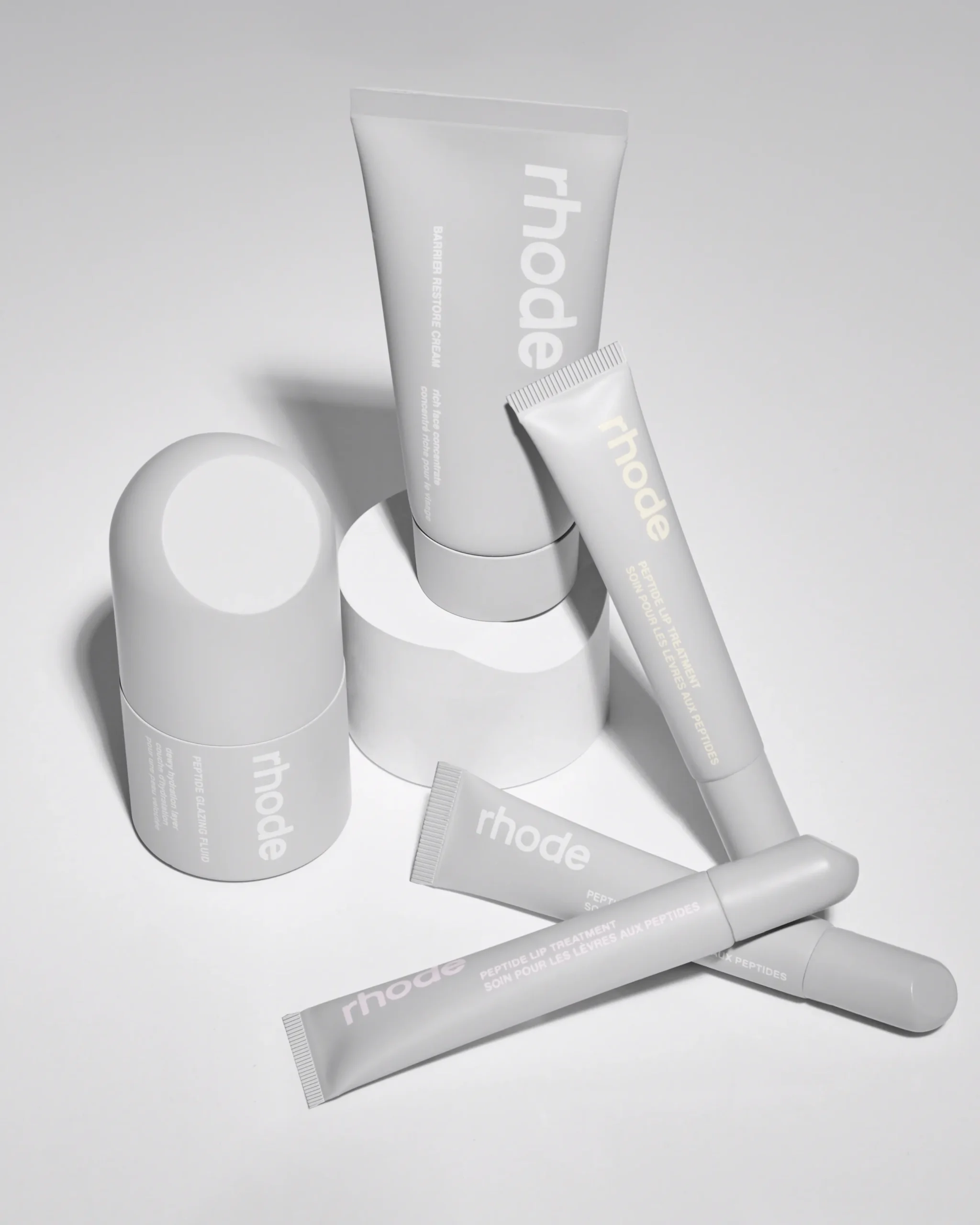 Rhode Skin also says that they didn't put in anything that wasn't useful into the formula, but I see a number of eyebrow-raising ingredients.
Polyvinyl Alcohol stuck out to me as I don't often see that used as an ingredient. Polyvinyl Alcohol (PVA) is a synthetic plastic polymer that is often used to make thin layers of plastic wrapping and lining, like the wrapping of dishwasher and laundry pacs. It's a plastic.
Polyvinyl Alcohol can also can cause skin irritation unless it is combined with other ingredients that protect the skin, such as emollients or skin-repairing ingredients. A strange ingredient to want to use.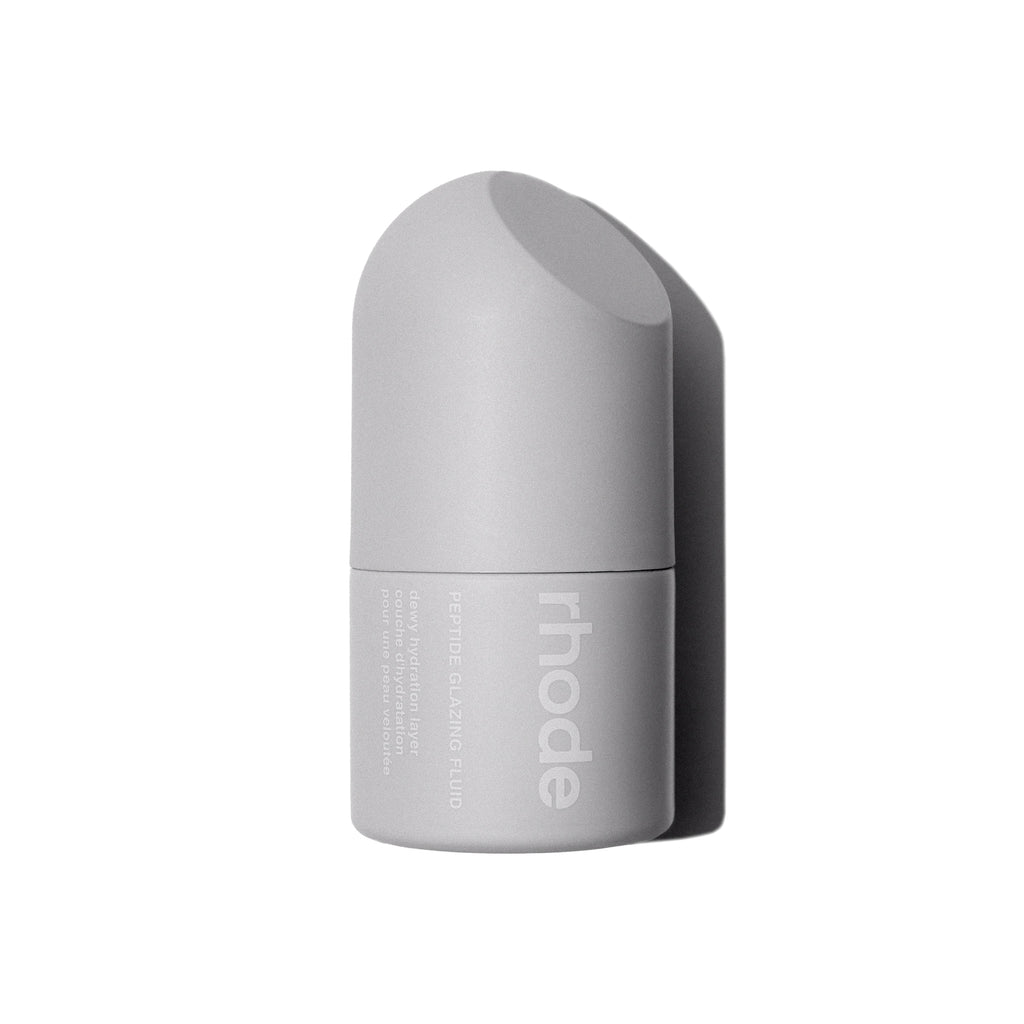 Rhode Peptide Glazing Fluid
The product purported to be Hailey's secret to glazed skin, the Rhode Peptide Glazing Fluid. This is a lightweight, gel serum that plumps and hydrates to support a healthy skin barrier. It contains similar actives to the Barrier Restore Cream like niacinamide, peptides, and hyaluronic acid. But is this actually glazed donut in a bottle?
Let's take a look at Rhode Peptide Glazing Fluid's ingredients.
Water/Aqua/Eau, Butylene Glycol, Glycerin, Sclerocarya Birrea Seed Oil, Niacinamide, Tetradecane, Capryloyl Glycerin/Sebacic Acid Copolymer, Diheptyl Succinate, Acetyl Hexapeptide-8, Benzyl Alcohol, Glyceryl Oleate, Sucrose Palmitate, Hydroxyacetophenone, Carbomer, Acrylates/C10-30 Alkyl Acrylate Crosspolymer, Caprylyl Glycol, Sodium Hydroxide, Disodium Phosphate, Sodium Phosphate, Sodium Hyaluronate, Dilauryl Thiodipropionate.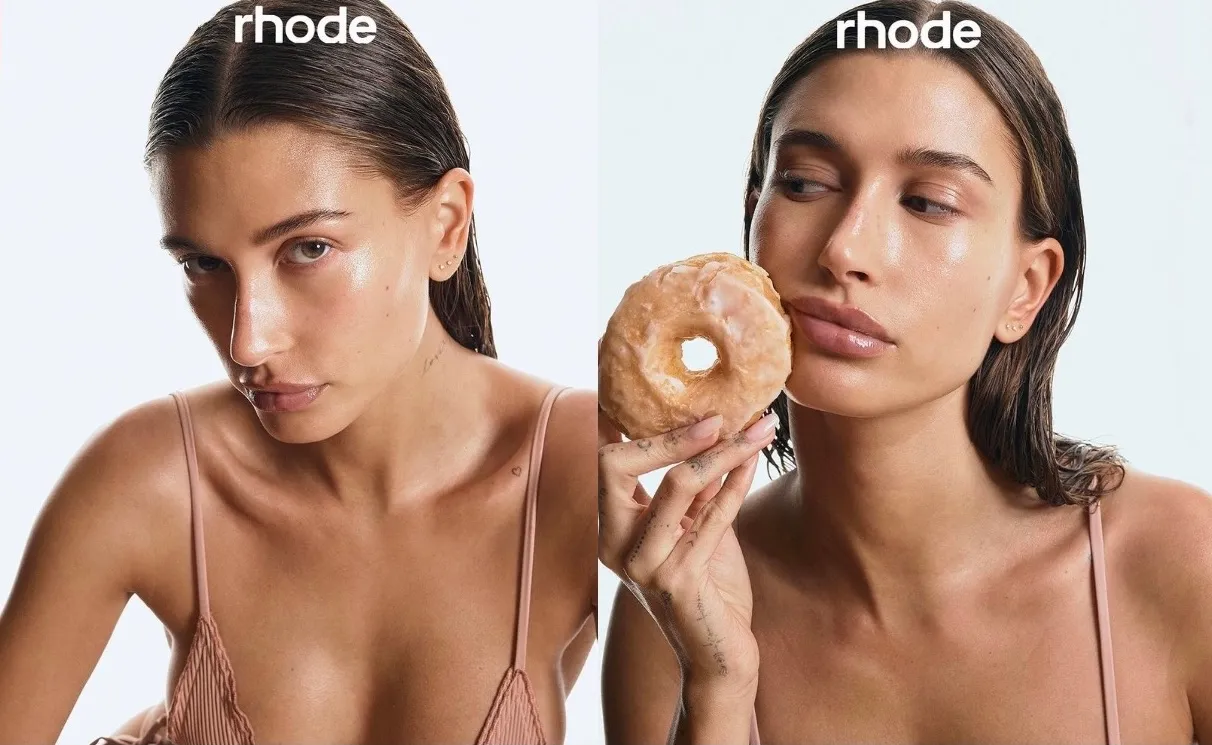 My Thoughts on Rhode Peptide Glazing Fluid
The first two ingredients are water and Butylene Glycol, which again, probably make up at least 90% of the total product. Butylene Glycol is a preservative commonly found in cosmetic products — and it's made from petroleum. While it's a better alternative to Propylene Glycol, I prefer my products to be without petroleum byproducts.
The trendy name "glazing fluid" is pretty genius marketing for a product that is very basic. I have the same gripe with Glow Recipe's Niacinamide Dew Drops. These two products are very similar to each other, even at first glance from their names.
If you want a hydrated, glowy "glazed donut" look it's really quite simple. Layer multiple hydrating serums and use face oil.
The beauty industry loves to overcomplicate things, so they can confuse you first then present the magic solution. They want to make you think you need to have a certain product to accomplish a certain "look" invented by social media (but has actually existed since the age of civilization), so they can capitalize off you.
I'm certain Rhode Peptide Glazing Fluid is not the secret to Hailey Bieber's glazed donut skin. So all these years, she's achieved her signature look with a product that didn't even exist until recently from a line she created this year? The beauty industry really thinks we're all obtuse.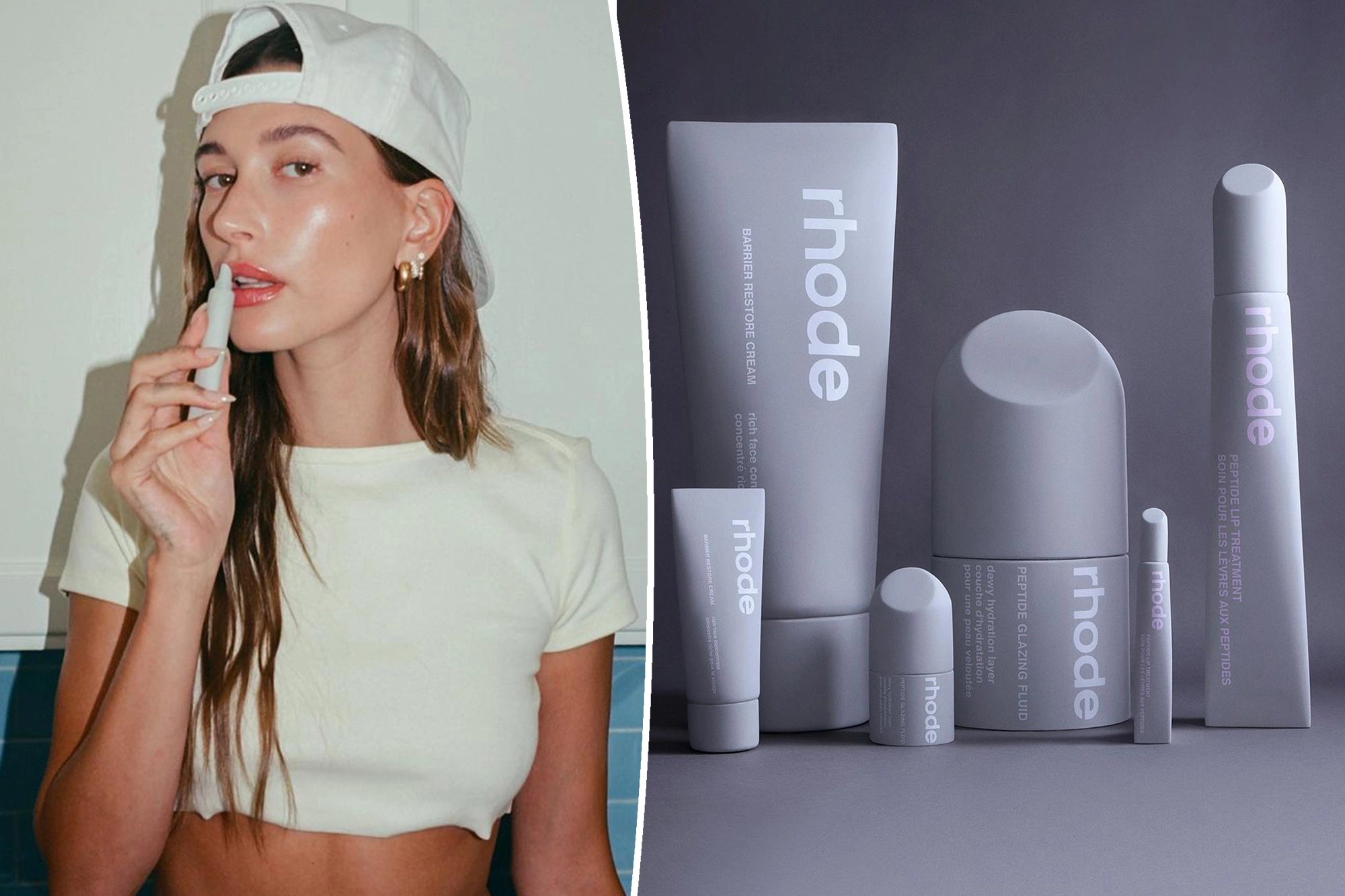 More Thoughts on Celebrity Skincare
2022 seems to be the year that every celebrity, big and small, has been launching their beauty brand. From Selena Gomez's Rare Beauty makeup line to Brad Pitt's outrageously priced skin care brand and Scarlett Johansson's The Outset to Hailey Bieber's Rhode, there is no end in sight to the slew of celebrity launches.
And there is no better example of the rich getting richer. While small artisans in the green beauty space pour their hearts and souls into their creations, which are sometimes the culmination of a lifetime of learning, celebrities are able to slap their name on any product created by a team they hired and make it impossible for smaller business owners without capital and star power to thrive, let alone, survive.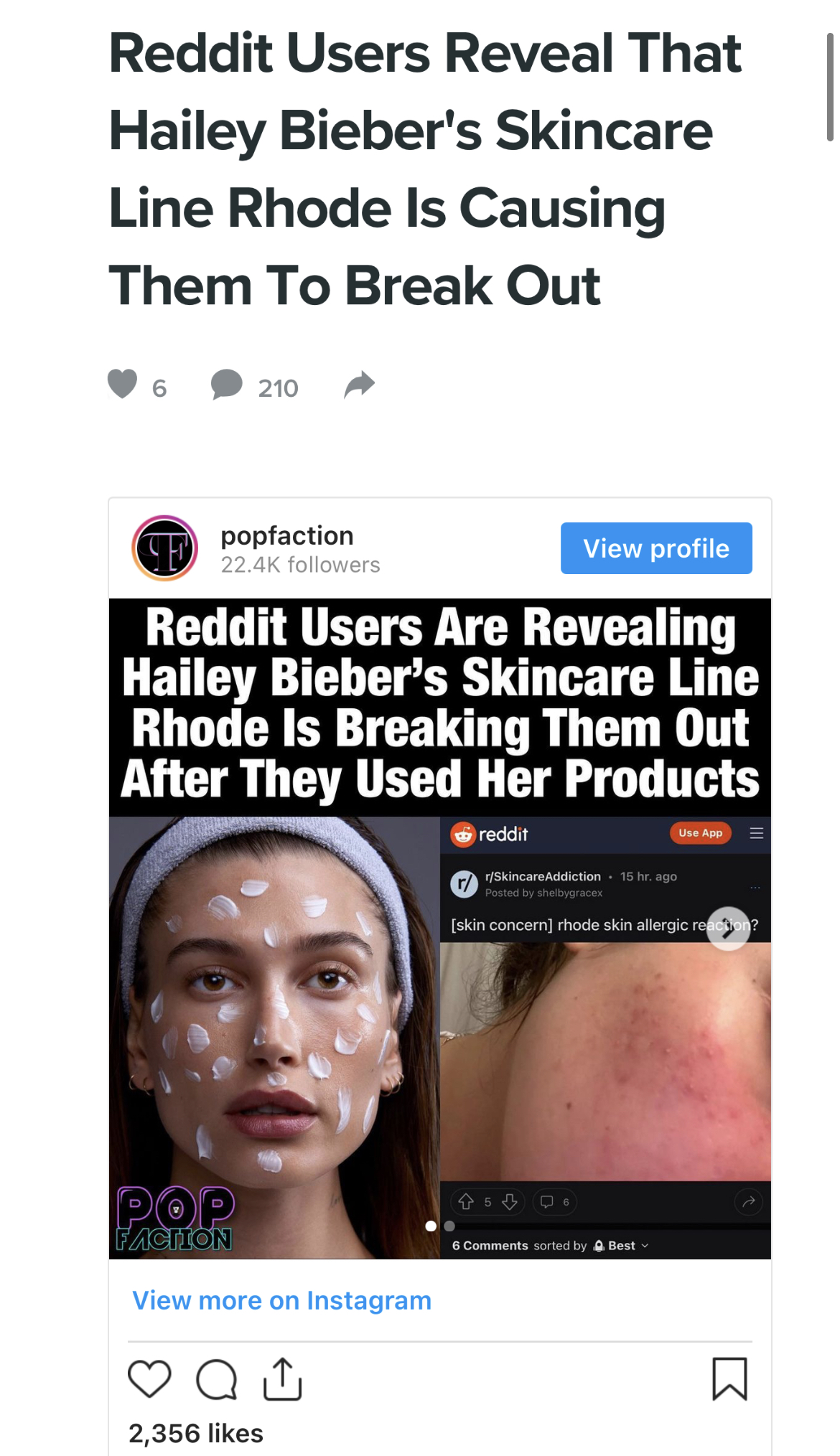 These celebrities create "poor people products" for the masses while they're able to use elite products and services you could never even dream of affording. It's the easiest cash grab of the century. Do celebs with hundreds of millions of dollars to their net worth already really need MORE while the world crumbles around them?
Without true artisans, the organic and green beauty world would be so dismal. I will always be rooting for the true pioneers and believers of clean beauty, not the mega rich seeking to capitalize off it.
Thanks for coming to my TED Talk. Time for me to check out Jared Leto's new skincare line Twentynine Palms.