My Honest Review of Sleep & Glow Pillow + Discount Code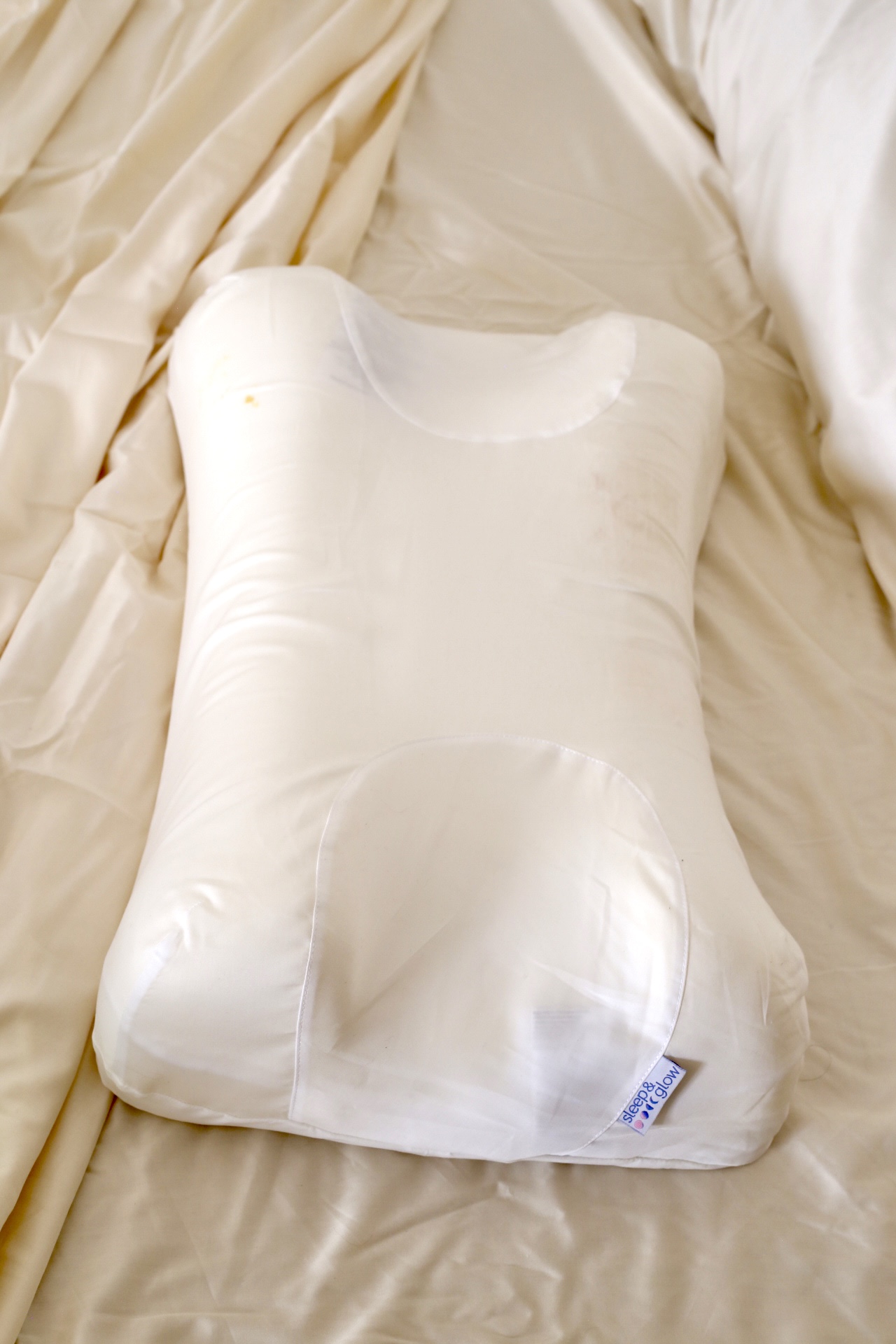 Who knew a beauty sleep pillow existed that's specifically designed to prevent sleep wrinkles and morning puffiness? I didn't, but I'm in no way surprised. What I AM surprised about is that said pillow has been bought by 100,000 people around the world — and it costs $200. So, like any good beauty blog would do I got my hands on it to see what Sleep & Glow's The Omnia pillow is all about. This post has also been updated with the Aula Pillow, which is a back training sleep pillow. Read on for my honest thoughts in this Sleep & Glow pillow review. Use discount code OBL to save sitewide + worldwide shipping.
Mother's Day promotion: Use code OBL13 to save 13% until May 19, 2023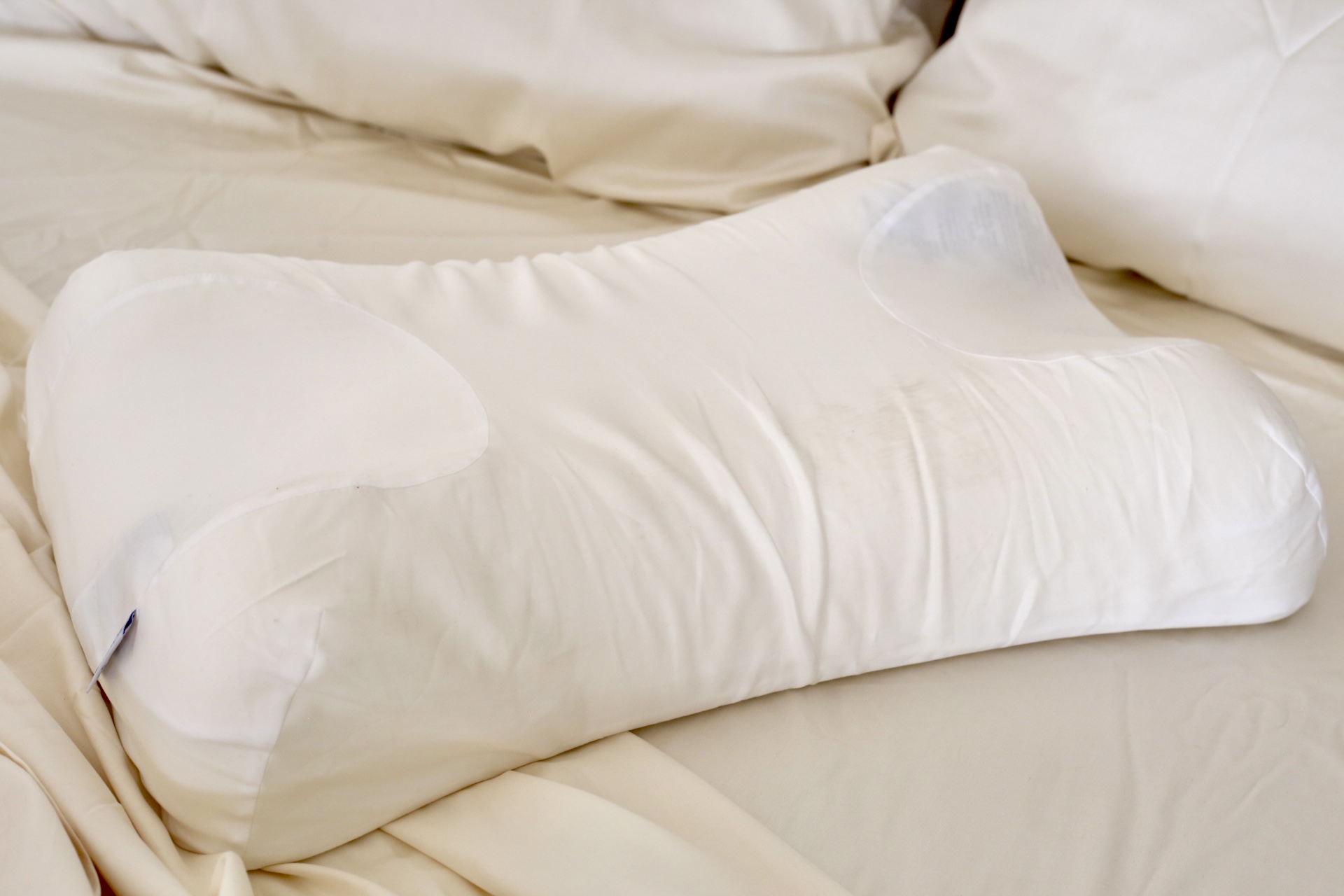 About Sleep & Glow
Designed with orthopedics and sleep specialists
Engineered zones and dimensions
Helps reduce morning puffiness thanks to the slight incline in the pillow's design
Uses memory foam and OEKO-TEX certified materials
Designed AND made in Europe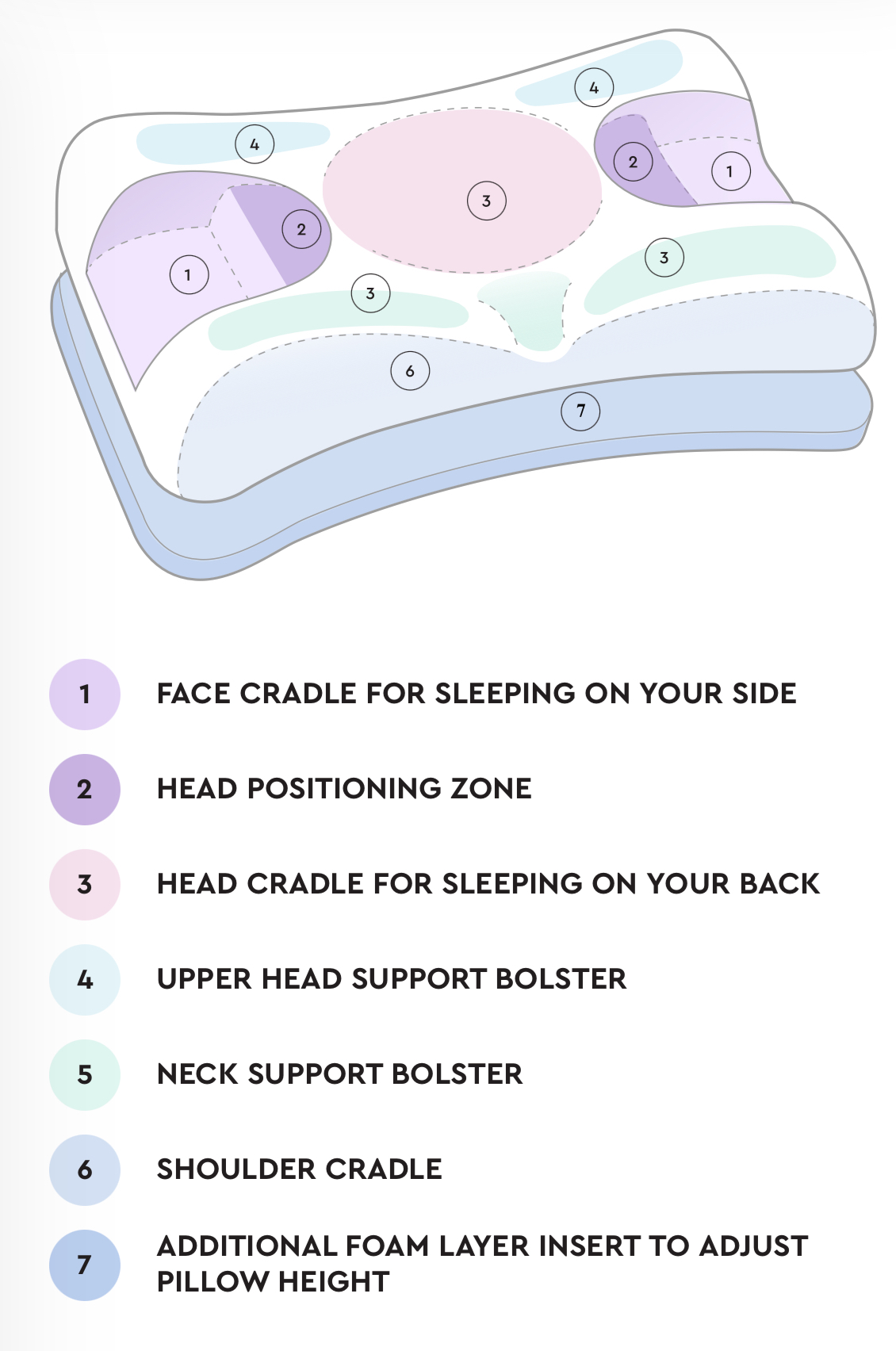 You can tell from the diagram above explaining each part of the pillow that quite a bit of planning and thought went into the design of the Sleep & Glow pillow. Since they're charging $200 for a standard sized pillow, I would expect no less than the best quality possible.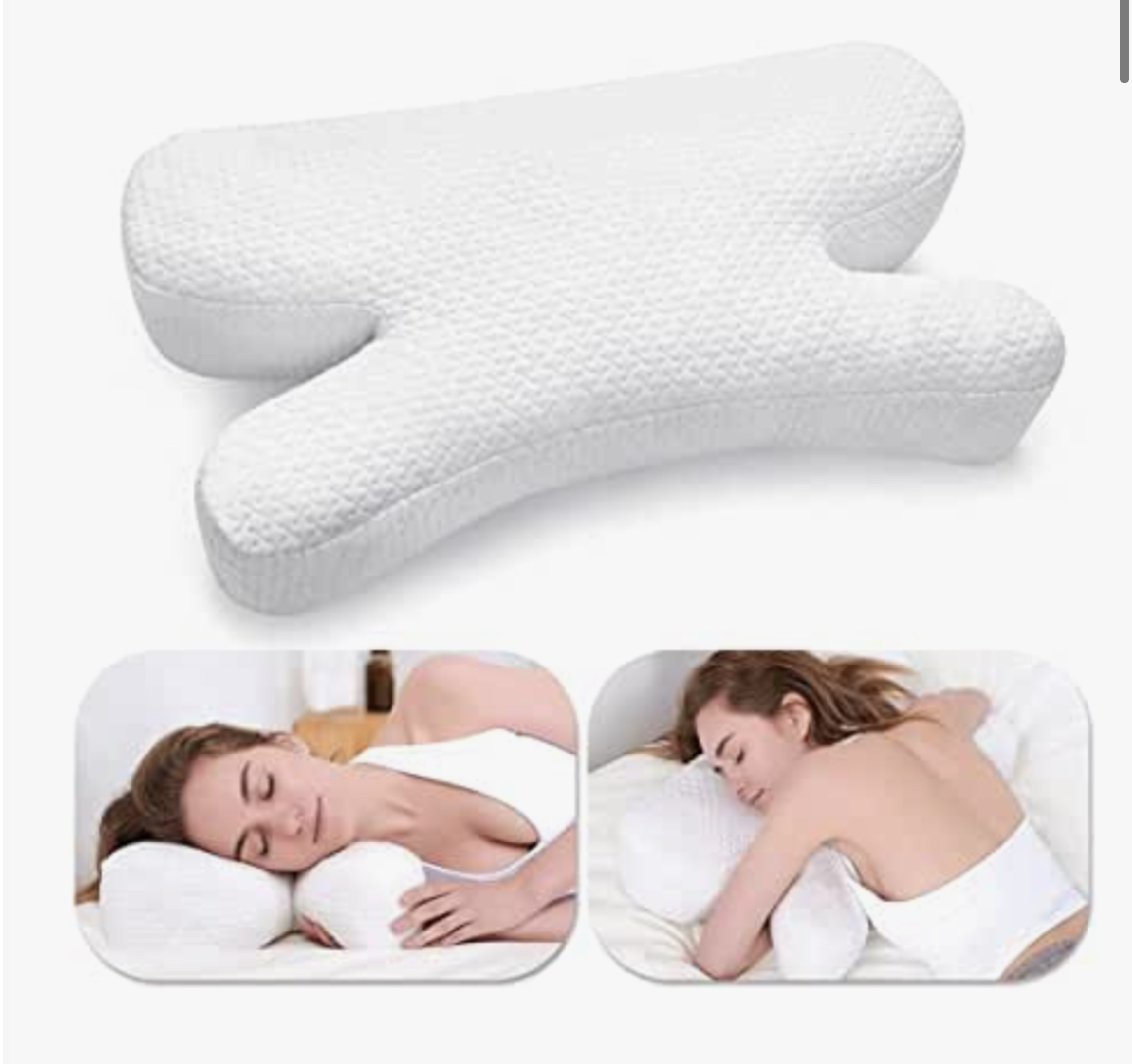 Here's what a cheaper $40 version of an anti wrinkle pillow looks like.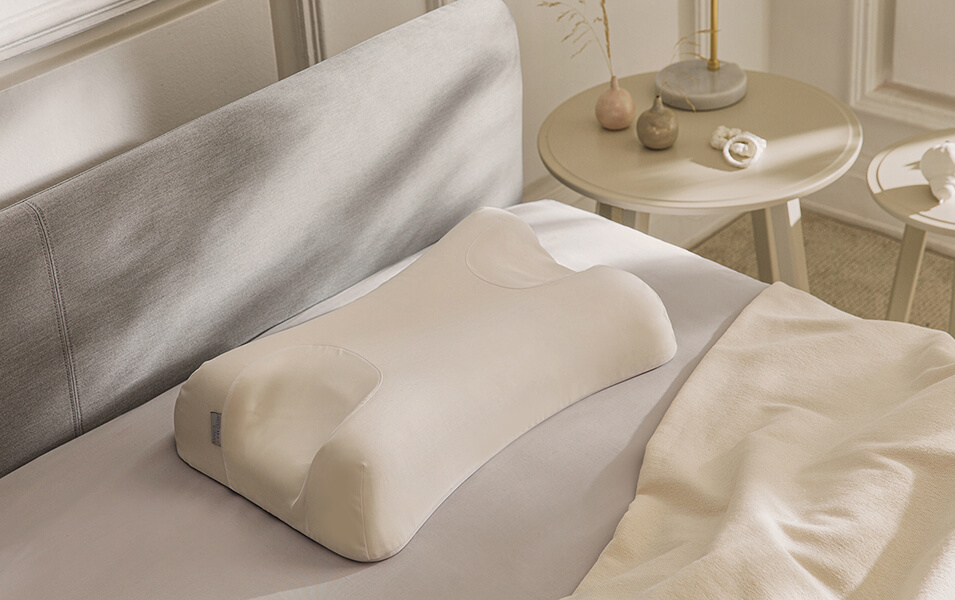 Both the left and right side of the Sleep & Glow The Omnia pillow has a crevice so there's no pressure or friction happening against your cheek and eye area.
The top cradles your head while the bottom touches your jaw and chin. The middle area is slightly concave to cradle your head.
Thanks to the memory foam material, the pillow has a firm yet very comfortable cushion feel. The Omnia is a standard size pillow and much smaller than the rest of my king pillows on my bed.
If you're a back sleeper then you don't need to worry about sleep wrinkles, but side and stomach sleepers might want to consider an anti wrinkle pillow if their budget allows for it.
There are many products with a similar purpose — silk pillowcases, overnight wrinkle patches, etc. I would consider the Sleep & Glow pillow the most luxurious option out of all.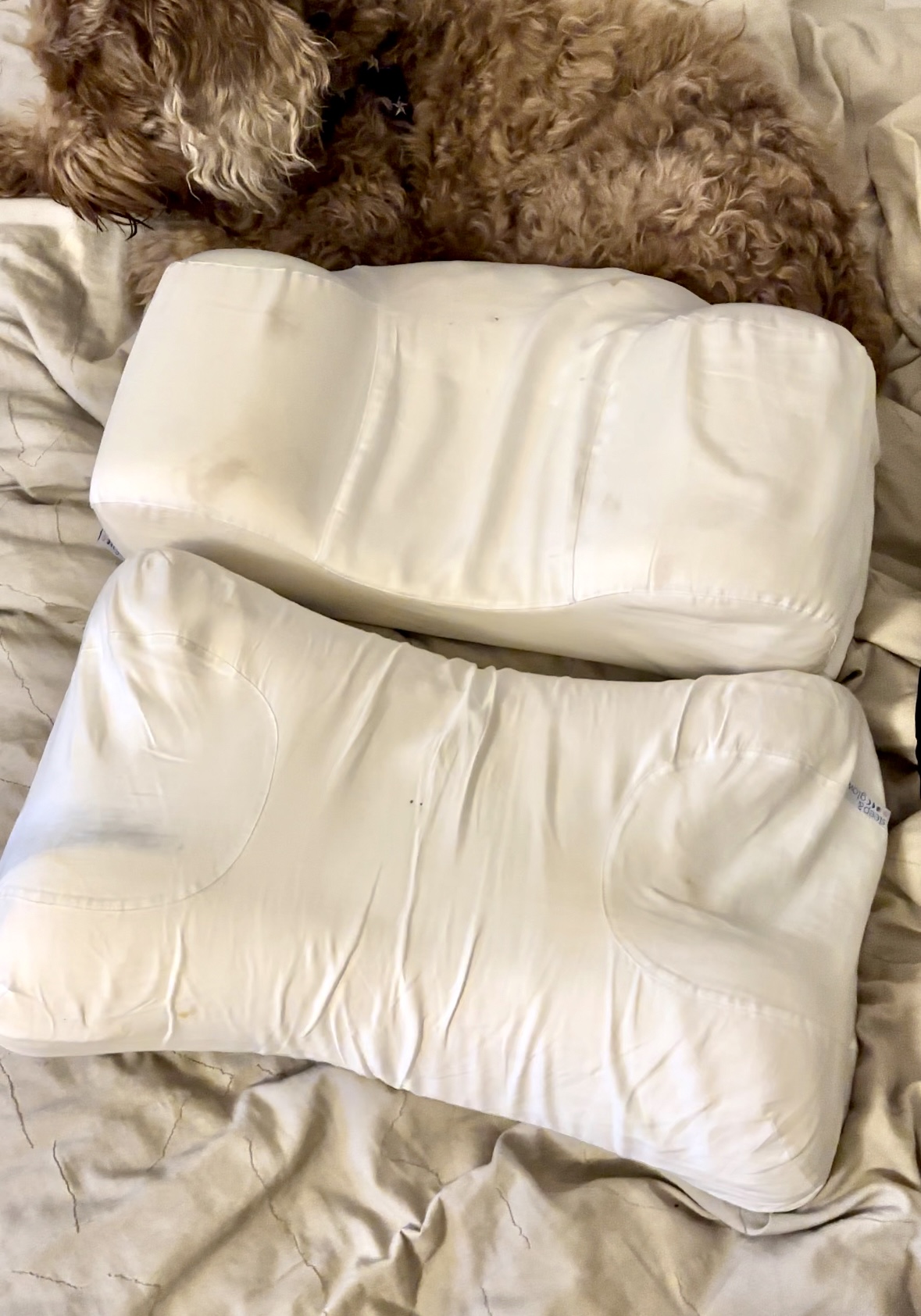 Aula Pillow (Back Sleep Training)
If you're looking to re-train the way you sleep in the name of beauty, then the Aula Pillow is designed to train you to sleep on your back.
Back sleeping is the most surefire way to avoid pillow wrinkles from sleeping on your side or belly.
It has these side head bolsters on each side to prevent your head from moving to its side and causing deep neck wrinkles on whatever side your head leans.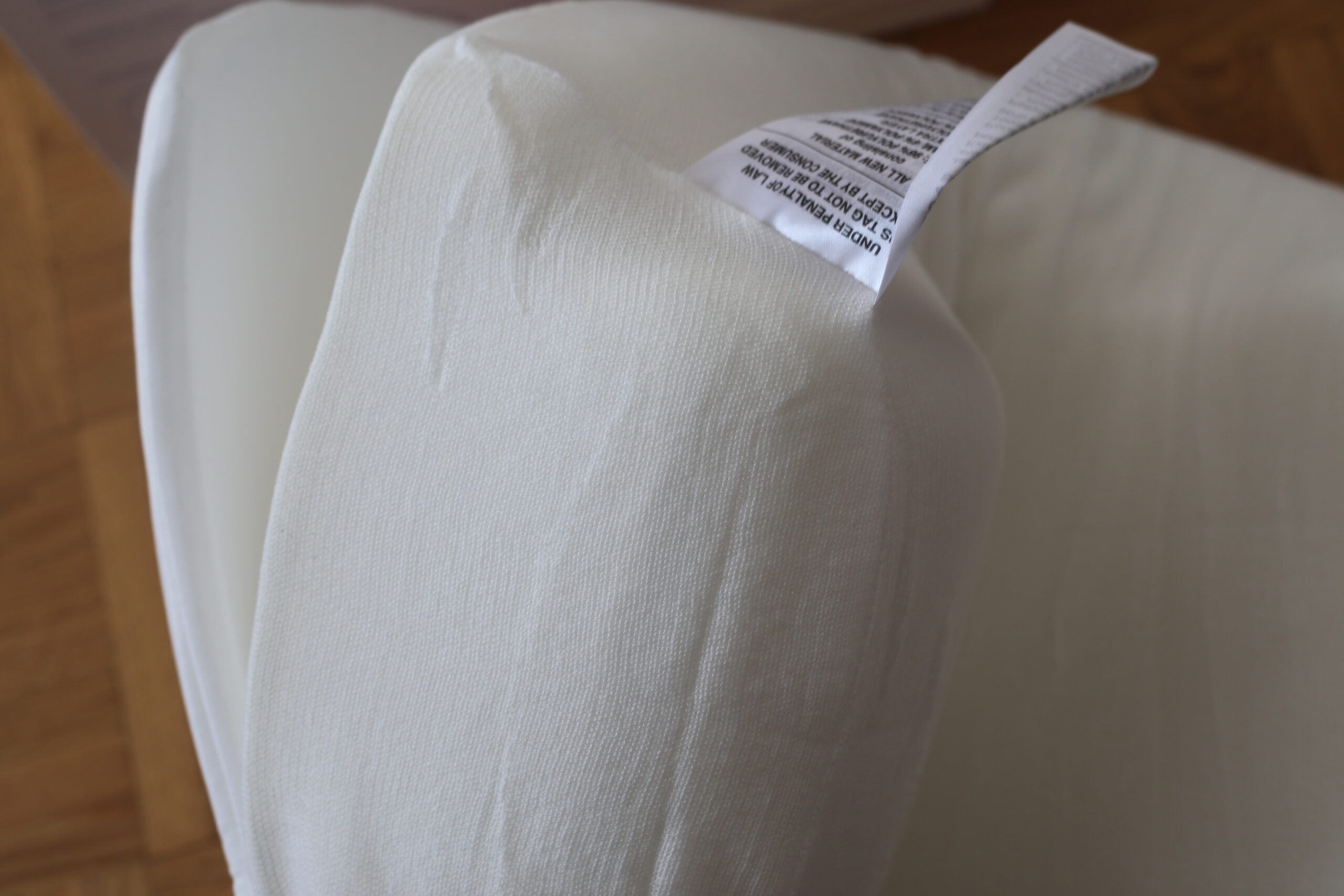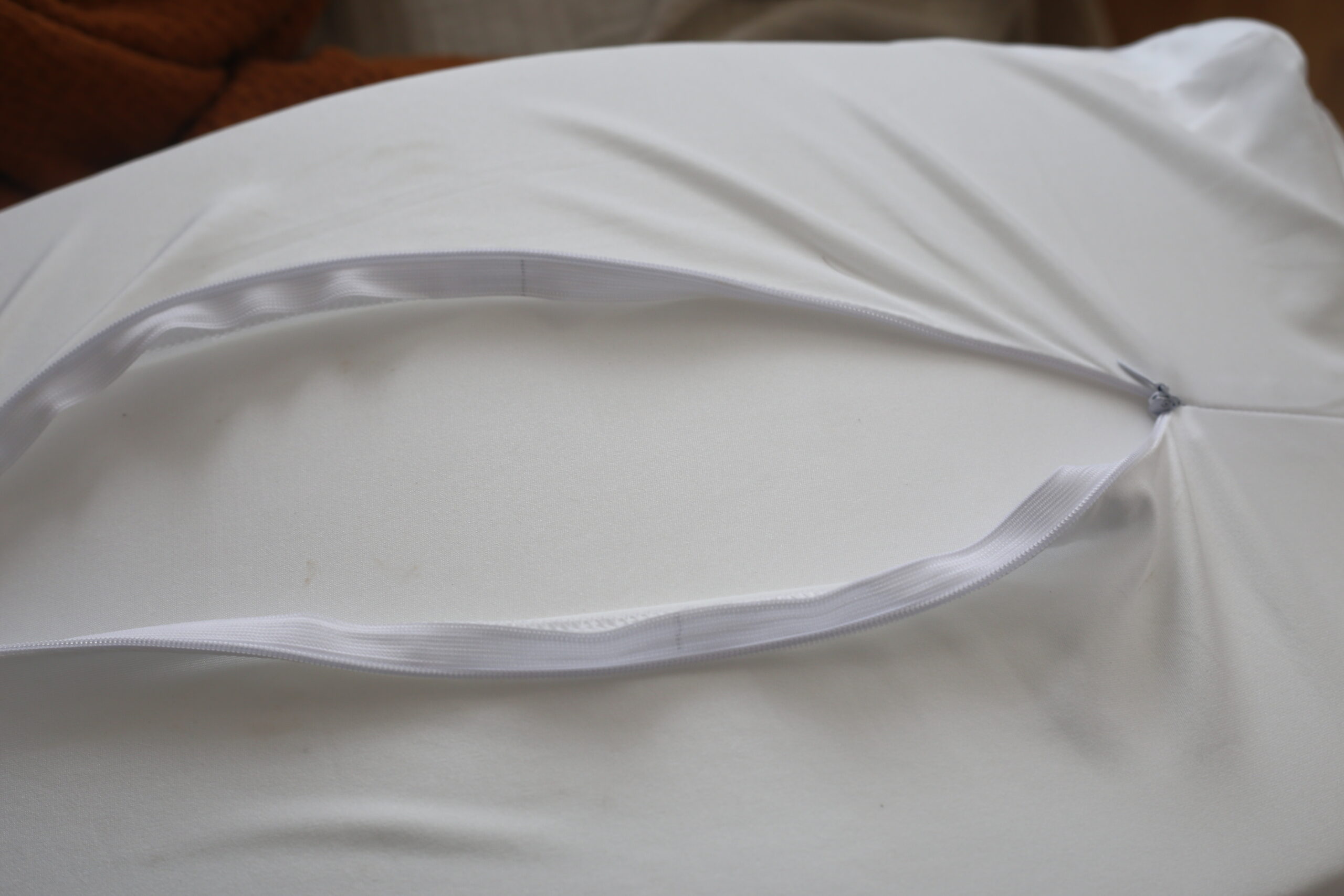 It reminds me of those side head flaps on long-haul flights that you can pull forward to prevent your head from literally hanging on your (annoyed) neighbor's shoulder.
Like the Omnia pillow this is very comfortable and cradles your head like it's in a cocoon.
Personally, I used this pillow after an intense TCA peel procedure which includes serious downtime and skin peeling for a week.
After a TCA peel it's important to avoid manually peeling off the skin and letting it come off on its own much like a scab.
At night I tend to move onto my side and stomach which would have impeded my skin from healing properly, so this pillow was particularly useful as a post cosmetic procedure product.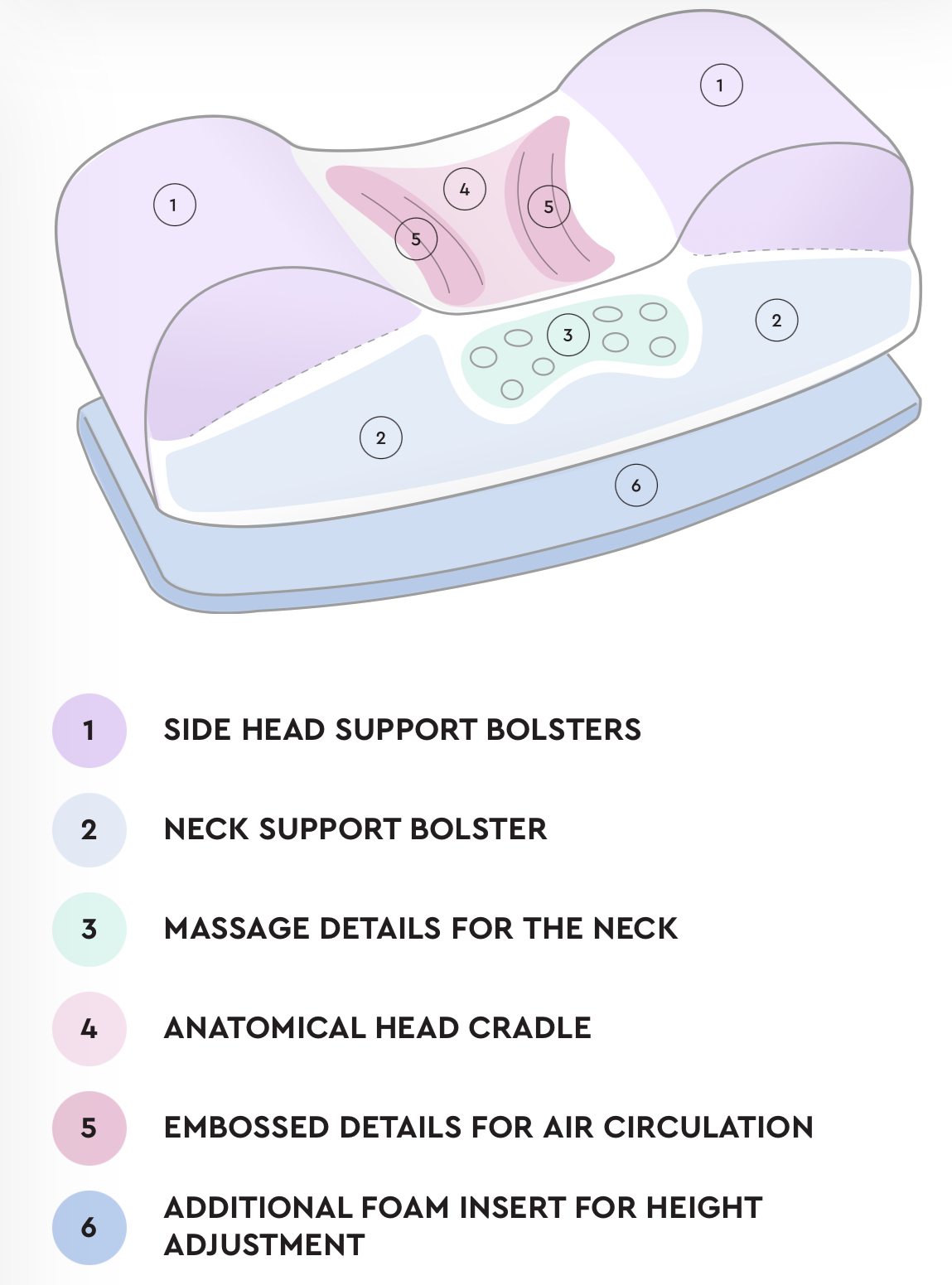 The Aula pillow is expertly designed with cosmetologists and orthopedists. From a layman's view, the most functional part of the Aula pillow are the side bolsters that help keep you in the same pose and in alignment throughout the night. 
There are also head contour and neck bolsters that serve to:
Fully conform to the back of your head and neck when you sleep on your back
The head and neck create one line with the body
Wrinkles do not form around the neck
What materials are used?
High-tech memory foam material with extra adaptive properties
Material reacts to your weight and body temperature, conforming to the shape of your head and neck for superior comfort.
Materials are certified by OEKO-TEX®️ STANDARD 100 of the highest class 1 (certified safe from initial production)
The Omnia vs Aula Pillow: Which is Right for You?
If you're a diehard side sleeper and you have no interest in changing that, then go with The Omnia. Omnia allows you to continue sleeping on your side while avoiding pressure on your cheek and eye areas.
If you're predominantly a back sleeper who might occasionally move to your side then the Aula is right for you.
And if you're trying to change your sleeping habits to stay on your back throughout the night then, of course, go with Aula. 



Silk Accessory (Organic Silk Headband)
I also use the Sleep & Glow Silk Headband, which is made of 100% organic 22 momme mulberry silk, premium class 6A silk (OEKO Tex and GOTS certified). It has a very cute twisted design and helps keep my hair out of my face during my bedtime skincare routine. The only thing I wish they would change about it is offering different sizes because I find it a little uncomfortable tight for my head.
Discount code OBL saves
If you're interested in anything at Sleep & Glow, use affiliate discount code OBL to save at checkout.
Mother's Day promotion: Use code OBL13 to save 13% until May 19, 2023
---

---
Discount Codes for Skincare Devices