If tightening, lifting, and plumping is in your skin goals, then Tripollar Radiofrequency devices might be the skin technology you want to add to your skincare regimen. The multi-radiofrequency works by delivering focused RF energy into the right layers of the dermis, accelerating the natural production of collagen and elastin. If you've gotten a Radiofrequency facial in an aesthetic clinic before, Tripollar is the at-home version of this professional treatment. If you're wondering between the NuFace and Tripollar, they are totally different in that NuFace "works out" your facial muscles while Tripollar tightens your skin. Tripollar can be very pricey at over $600, so it's worth catching a sale. During Cyber Week the Stop X is 50% off over at their website.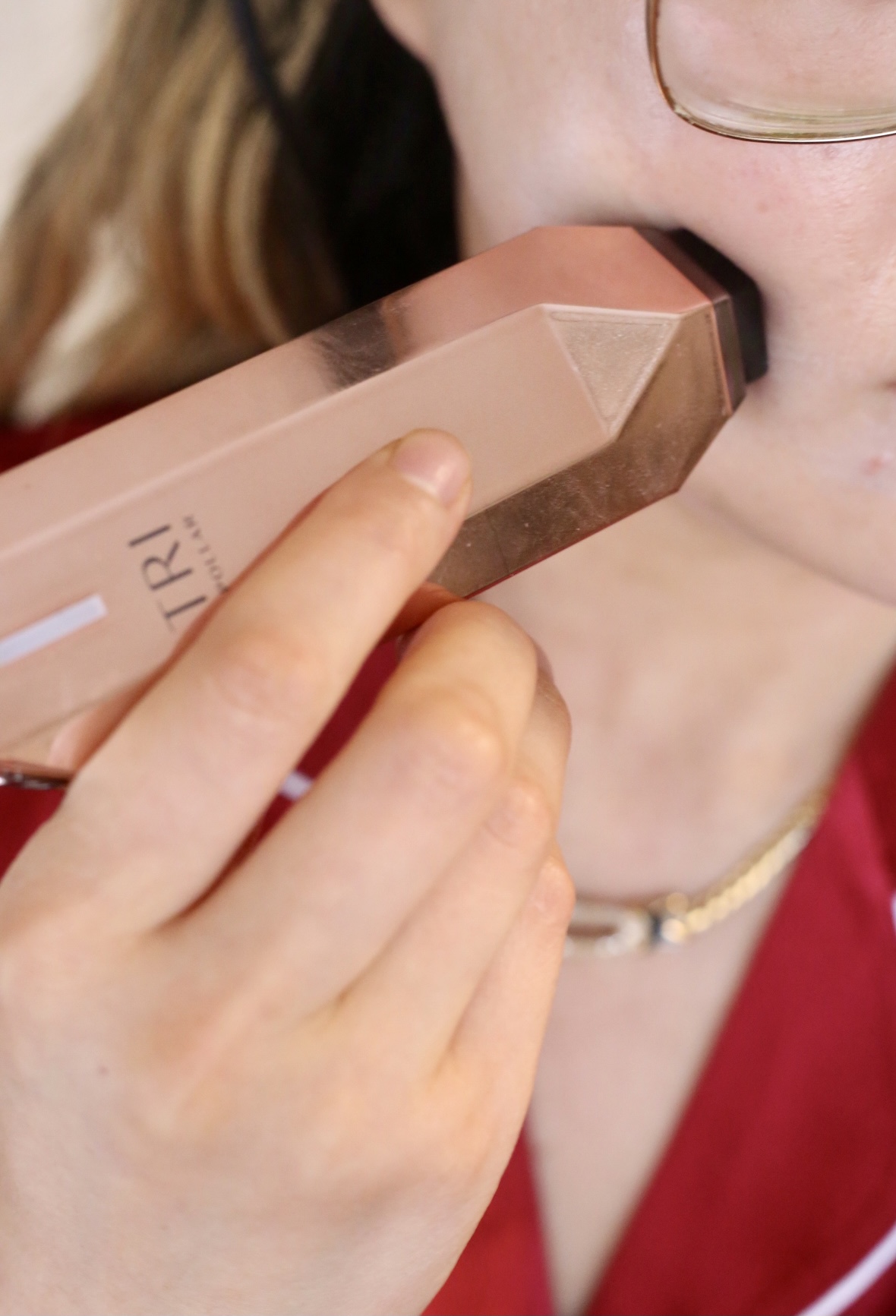 When Radiofrequency waves interact with the skin, they convert into heat. They target the deep layers of the skin, warming them up, which then promotes natural collagen production.
Multi-Radiofrequency technology means that multiple fréquences work simultaneously in one area to actively target multiple layers of the dermis. As a result, more collagen and elastin fibers regenerate in a shorter amount of time.
The Thermal Mapping algorithm controls the heating process by continually sampling the tissue temperature in five different thermal points on the user's face.
It's able to build a personal Thermal Map, calculating the most accurate temperature for effective treatment in the specific treated area.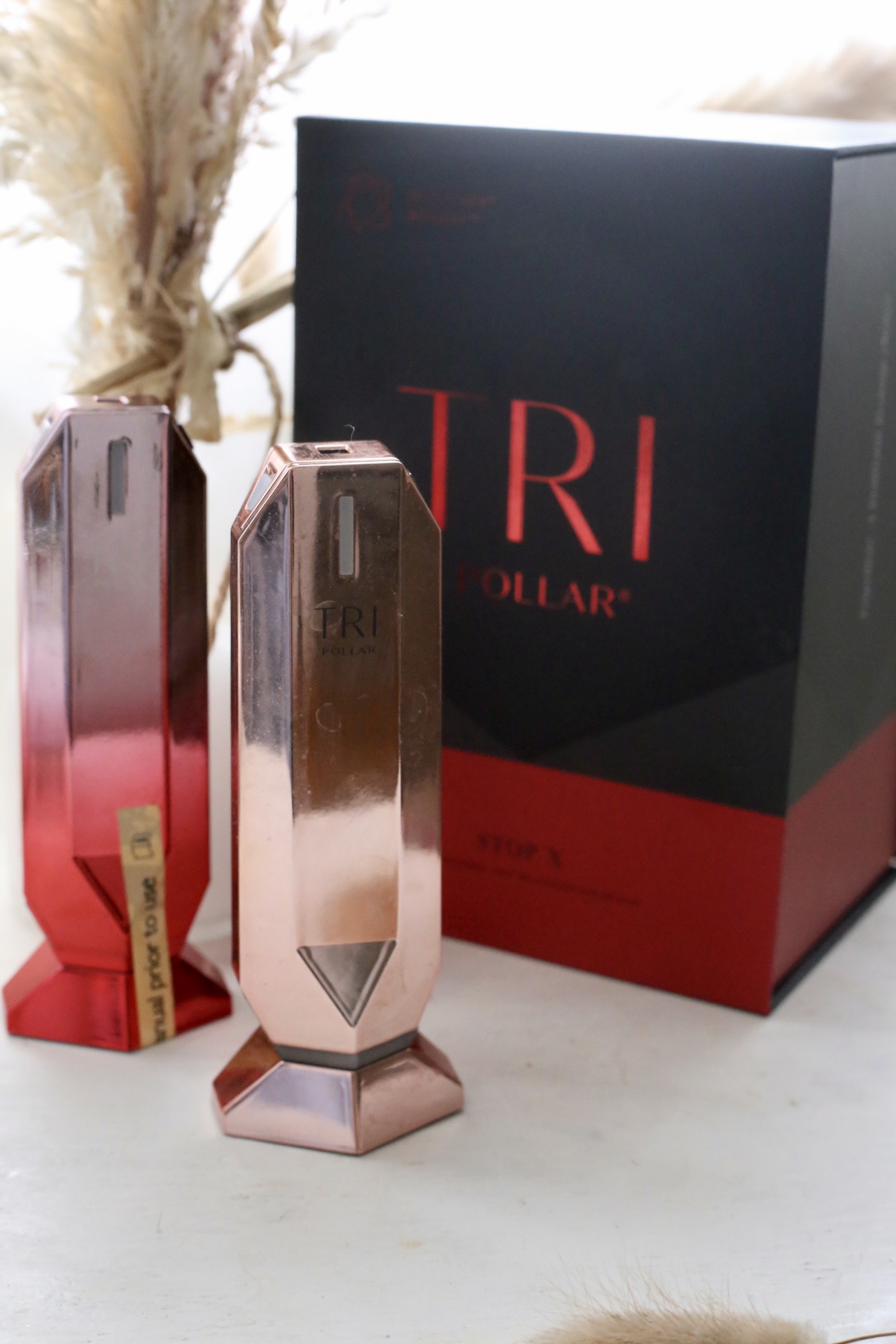 A Conductor Gel is Required
Similar to the NuFace, you need to use a conductor gel for the Tripollar device to be effective.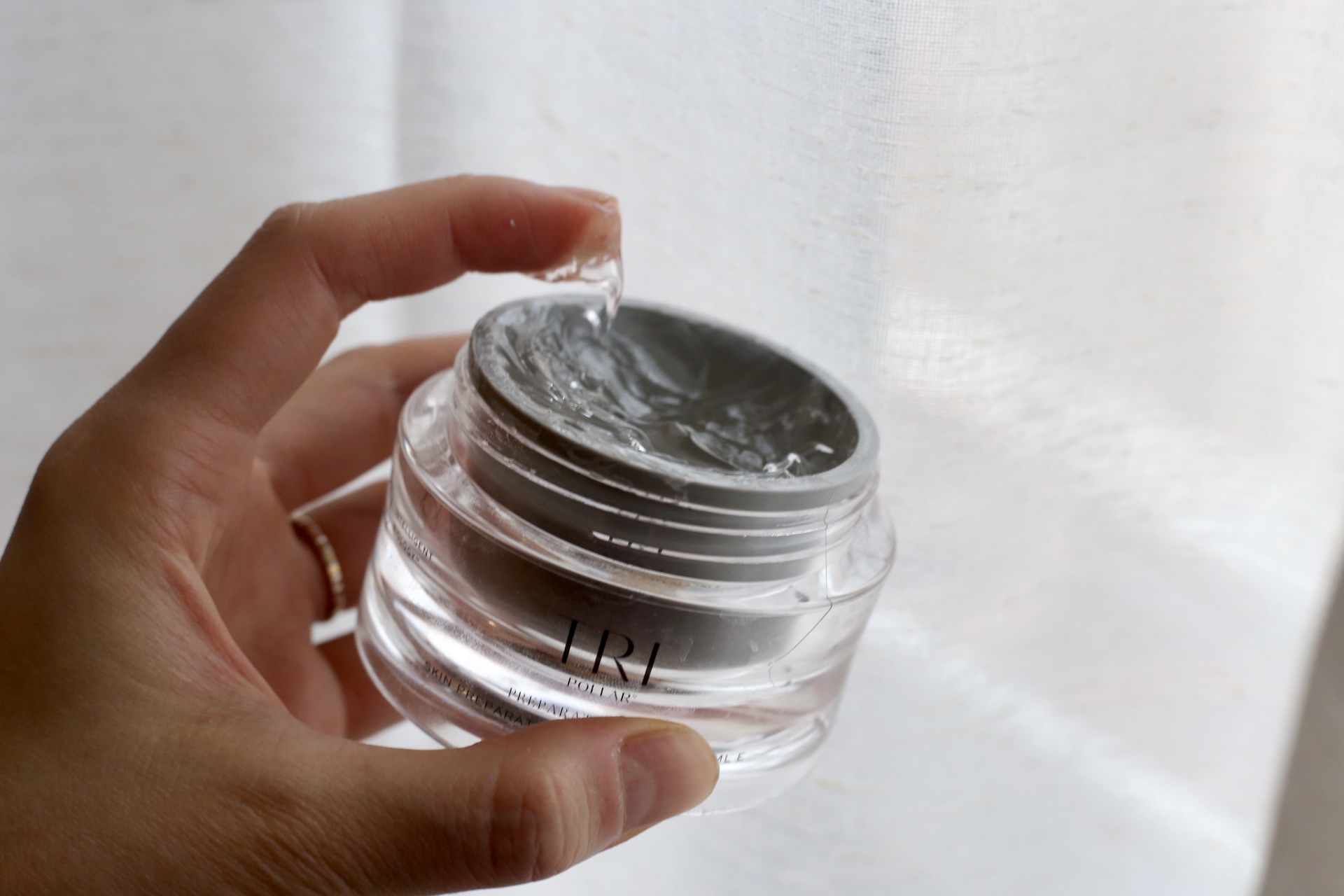 It Needs to Be Plugged in to Work
One downside to the Tripollar Stop X is that it needs to be plugged into a wall outlet to work. This makes your mobility limited while using the device.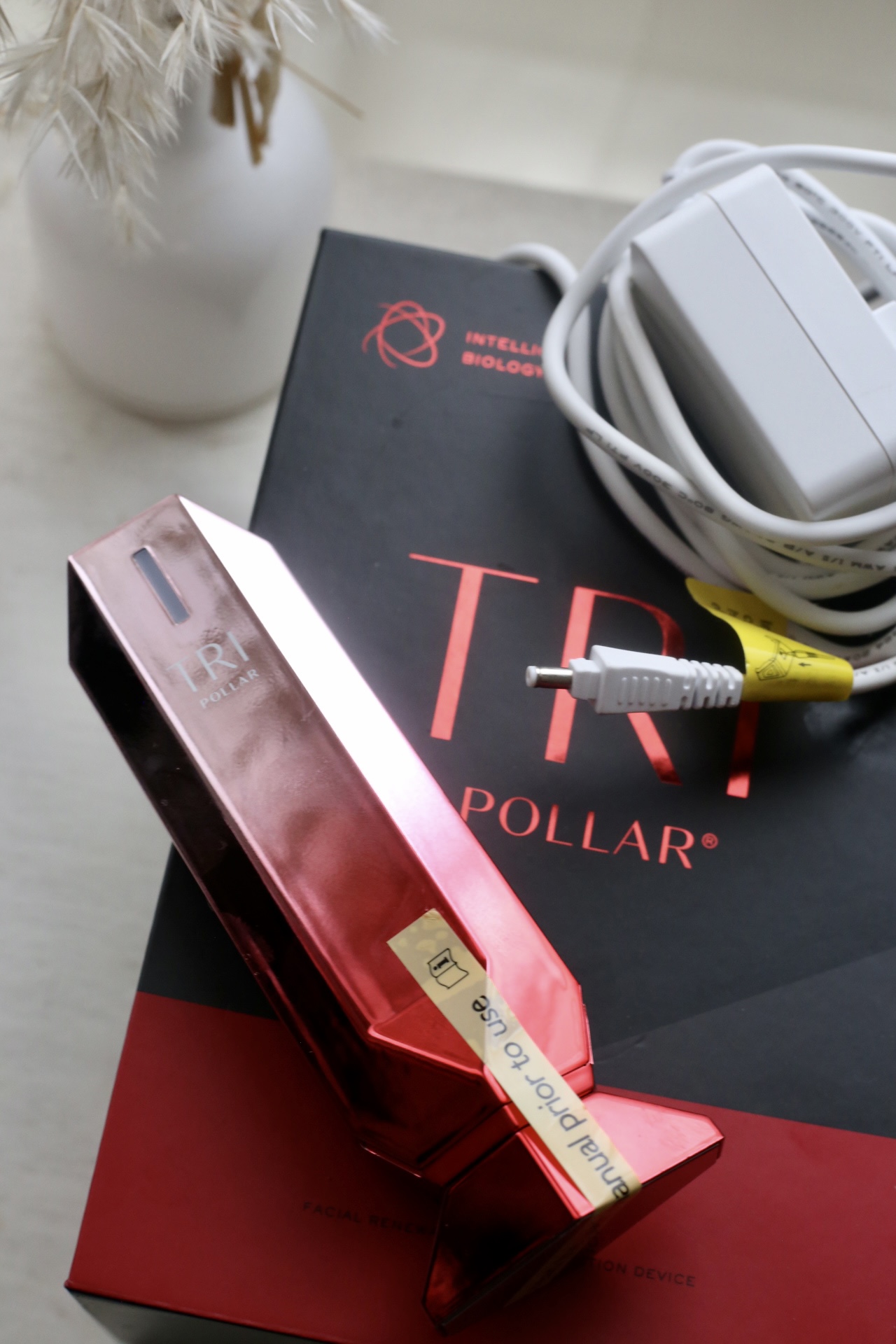 How Many Times A Week?
Stop X should be used 2-3 times a week for 6-8 weeks. After that it can be used 2-4 times a month in order to maintain the results.
How Long Is Each Session?
Each session should take you 15-20 minutes so you do need to set aside a decent chunk of time whenever you use the Tripollar device.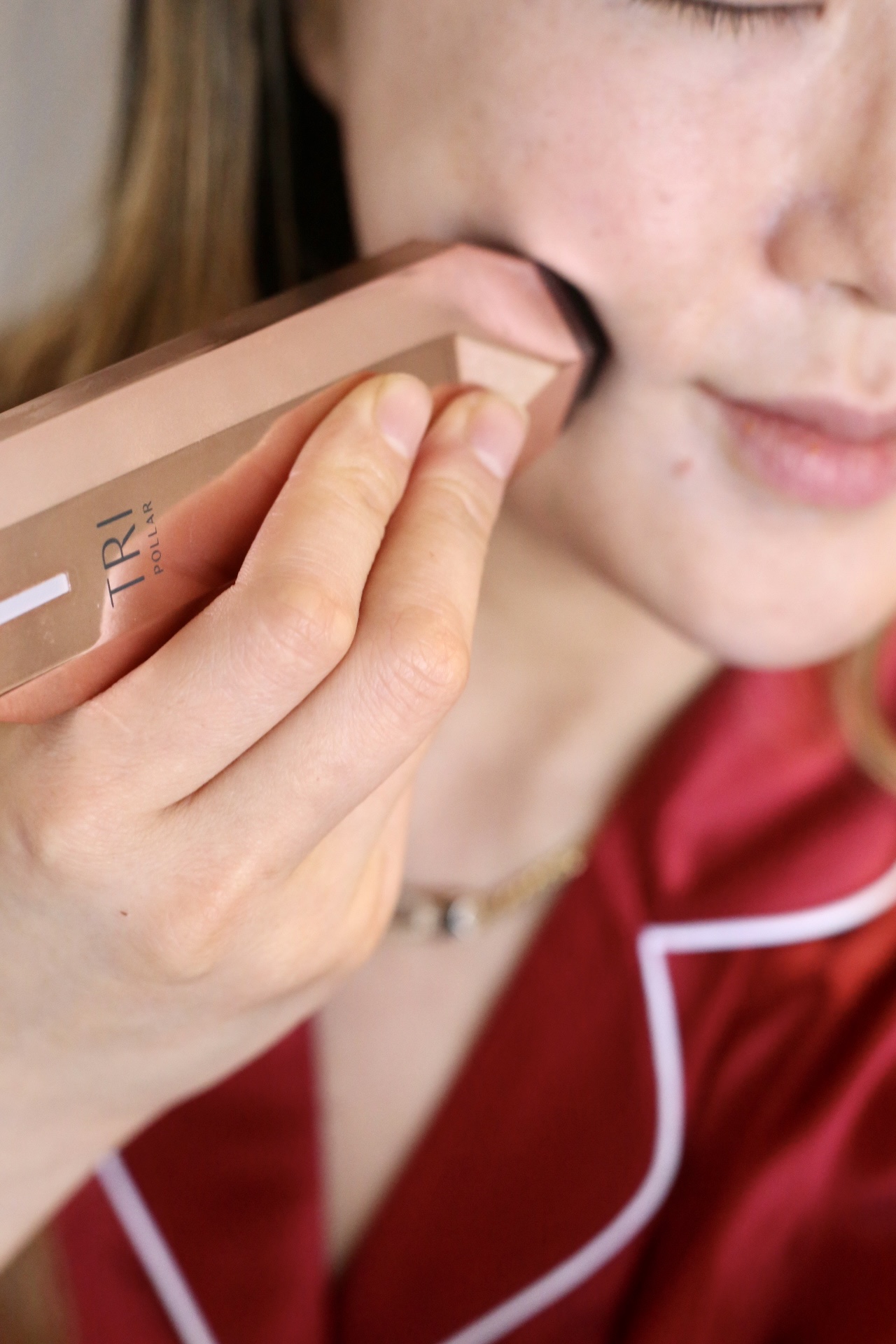 How to Use Tripollar?
Focus on 3 treatment areas of your face: left cheek, right cheek and forehead. Apply a thin layer of the conductor gel.
Move the device in a very slow circular motion on a small part of the treatment area.
Once the orange indicator light illuminates followed by a 'beep' sound, you have reached the optimal temperature. Continue the same slow circular motion for a few seconds, then gradually enlarge the movements in the treatment area.
Do this for 5 minutes. Then repeat in the next treatment area.
Who Shouldn't Use Tripollar
While Tripollar is safe for all ages over 18, race and skin color, if you're pregnant, use fillers or Botox or have a history of cancer you should not use Tripollar. Please check the Tripollar website for the full list.
What Does Tripollar Feel Like?
The metal nodes feel very warm as you glide them across. It can sometimes feel very hot. There's absolutely no pain or downtime involved.
Cyber Week is the best time to try Tripollar if it's something you've been wanting to buy. The Stop X is 50% off and the Stop Vx is 35% off.
2 year warranty
US/EU/UK shipping
Discount Codes for Skincare Devices