Typology Review: Best & Worst of Typology Skincare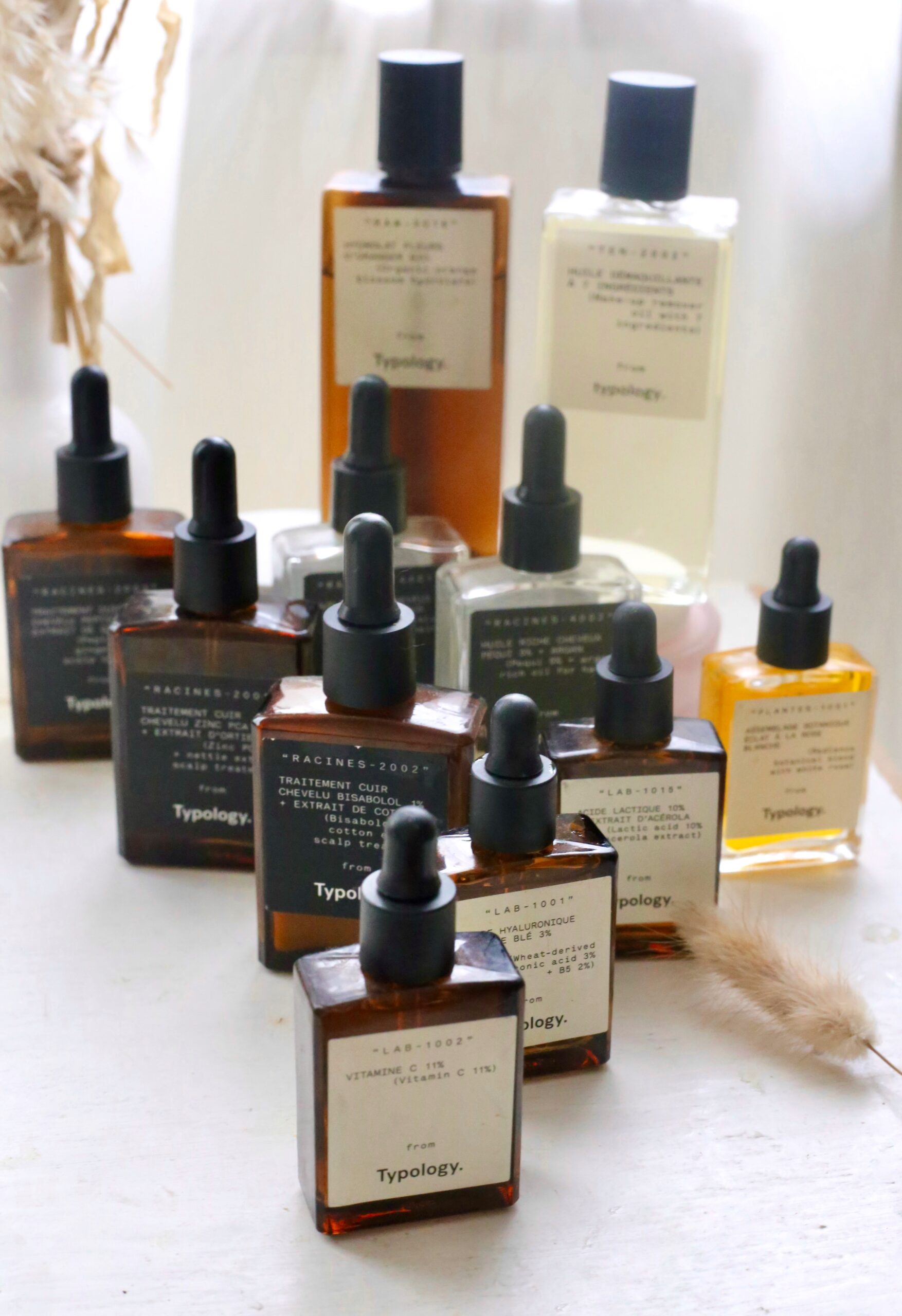 Typology
is an affordable clean and vegan skincare line with a focus on actives, simplified formulas and transparency. Often referred to as the French The Ordinary, Typology is like The Ordinary's sophisticated Parisian cousin, and she's a little more expensive. The B Corp certified brand uses natural and vegan formulas are trimmed down to only what's essential (yes they are free from Phenoxyethanol too). The entire line is French made with partner laboratories in Bergerac, Aix en Provence and Compiègne. For a relatively new brand, Typology already has a line of a bajillion products with a wide variety of skincare, natural sunscreens, makeup, hair care, scalp care, and body care. I mean they even have self tanner, tinted lip oils and lip plumping serums. I'm sharing what I felt was the best and worst out of the products I've been able to try. Read on for my thoughts on Typology Paris!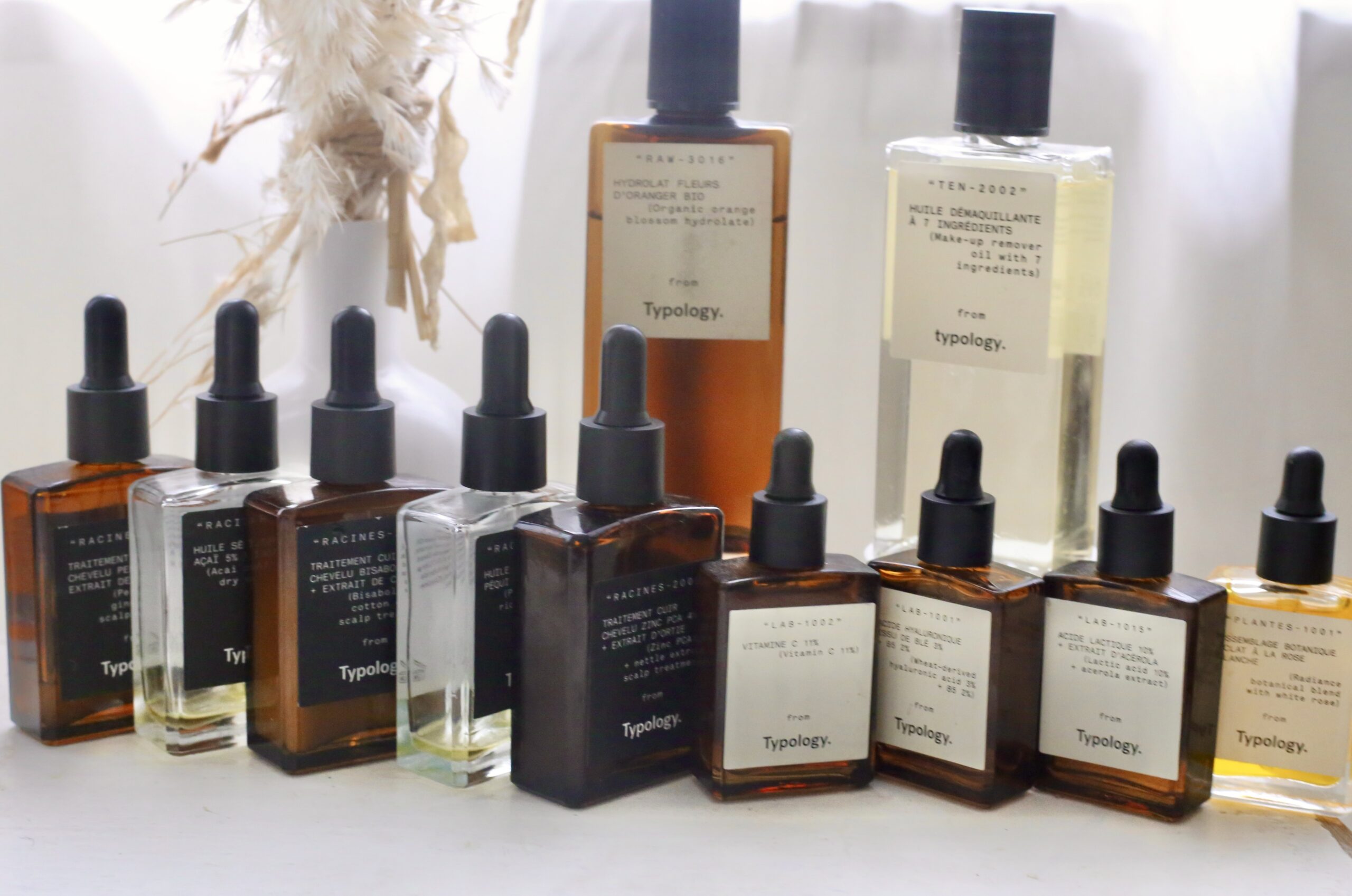 Favorite Typology Skincare Products I Tried
Least Favorite Skincare Products I Tried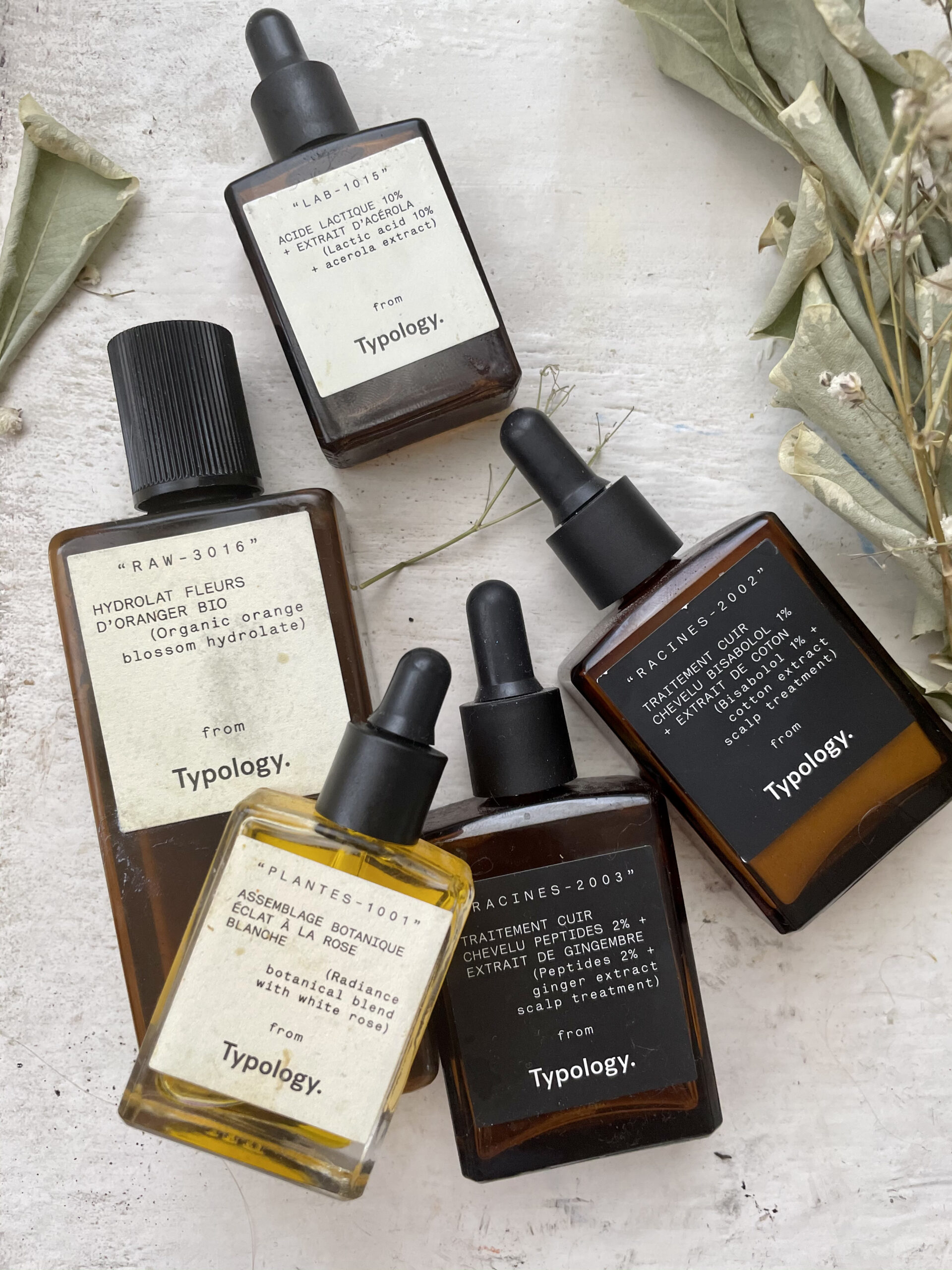 This is a thick hyaluronic serum that is intensely hydrating and it only costs under $33. Typology contains two types of hyaluronic acid, one with a high molecular weight, so it stays on the surface of the epidermis, creating a protective film to keep water in the skin cells. The second has low molecular weight and can penetrate much deeper into the skin to stimulate the body's natural production of hyaluronic acid.
Single ingredient organic hydrolats that cost under $15 and smell beautiful, what more can I say. The product doesn't come in a spray bottle so you need to dispense it onto your fingers or a cotton round. The Hydrolate is obtained by steam distillation of organic orange blossoms and smells divine.
The Typology makeup remover oil was one of my least favorite products. It's a light liquid like oil with no scent and made of 7 natural ingredients like sweet almond oil and sunflower seed oil. It's one of Typology's bestsellers, but even at $22, I would not buy the makeup remover oil. To me it's just meh. I would much rather purchase Badger Cleansing Oil for under $20 which I find makes for a much more pleasant nighttime cleansing oil routine.
Another one of Typology's bestsellers but one of my least favorite products from the line. It's a minimalist, fragrance-free moisturizer with a oil-cream consistency. The Typology Nourishing Moisturizer is made of a couple oils, water, glycerin and some thickeners and emulsifiers. The ingredients are way too simple for me. It's basically a glorified mix of oil and glycerin that's watered down, some hyaluronic acid and a couple ingredients thrown in to make it the right consistency and texture. Something about the consistency felt tacky to me. While it's described as fragrance free there's some kind of scent that comes through from its ingredients.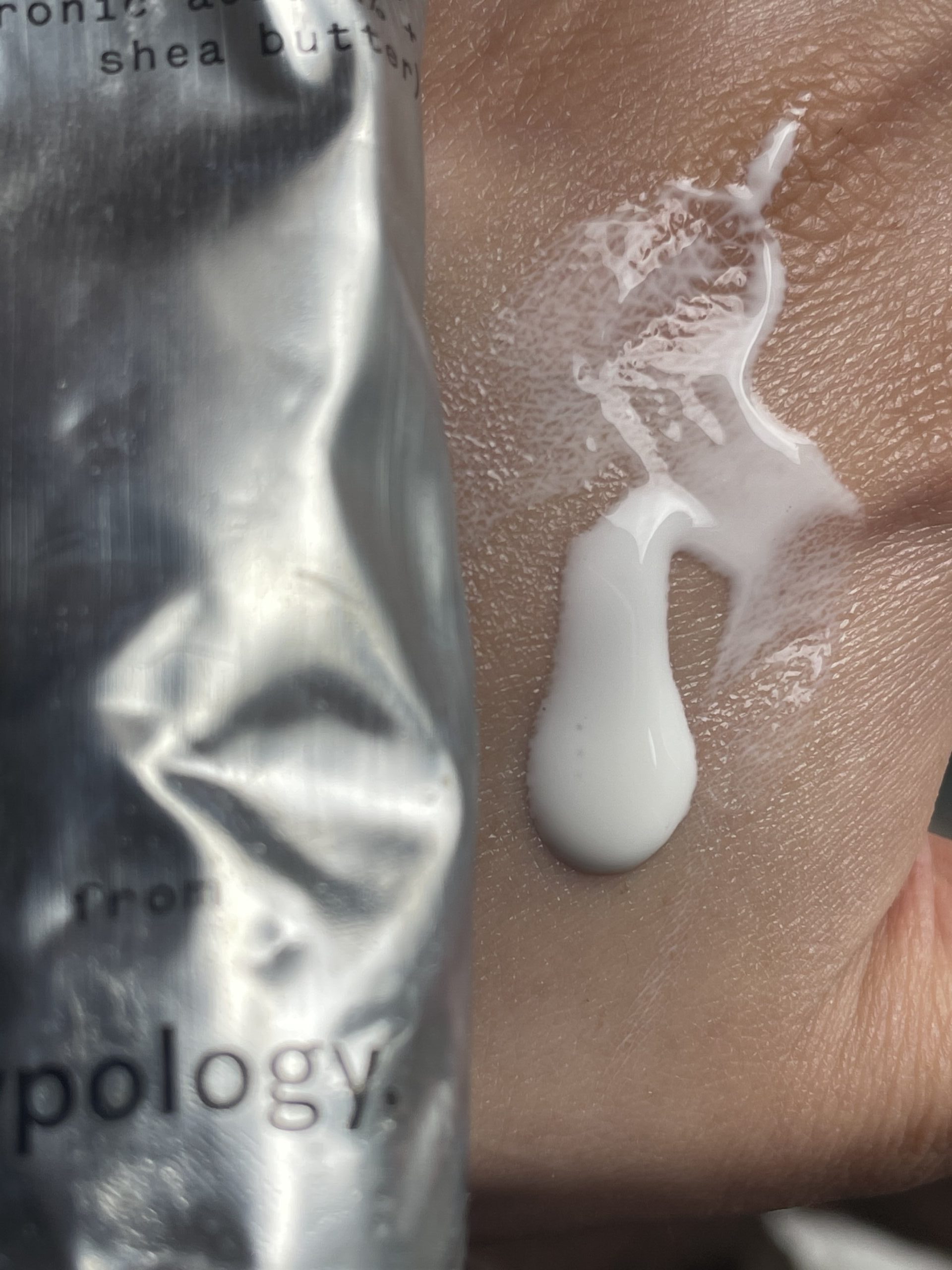 At $33 I find this to be on the expensive side for what it is.
I enjoyed Typology's hair oils but 1 oz of product is too little especially if you have a lot of hair. I have long hair and I used up their oils so fast. The Repairing Hair Oil with Acai and Hibiscus is a dry oil that's thin and lightweight. It's ideal as a defrizz oil rather than a deep treatment.
Acai oil:

Extracted from acai berry pulp, this oil rich in polyphenols, vitamins and fatty acids is recognized for its powerful antioxidant and restorative properties. It revives the shine of the hair and helps protect it from damage (heat, coloring, UV rays, pollution, salt water, etc.).

Hibiscus oil:

Rich in vitamin E, hibiscus oil brings shine and suppleness to the hair's length. Its high concentration of fatty acids (omega 6 and omega 9) helps strengthen the hair fibres while nourishing the hair.

Pracaxi oil:

This oil from the Amazon helps to soften and control the hair. Its high concentration of behenic acid gives it a protective equality which strengthens the hair fibers and facilitates styling.

Castor oil:

Known to stimulate hair growth, castor oil also helps to strengthen and nourish the lengths, for revitalized hair.

Squalane:

From sugar cane, squalane helps maintain hydration in the hair fibers. It is also recognized for its thermo-protective properties, thus protecting the hair when using heating devices (straightening irons, hair dryers).

C13-15 Alkane (hemisqualane):

Obtained from sugar cane, hemisqualane helps to close the hair cuticles, thus protecting them from external damage. It gives the hair a soft and silky feel and helps with styling by reducing frizz.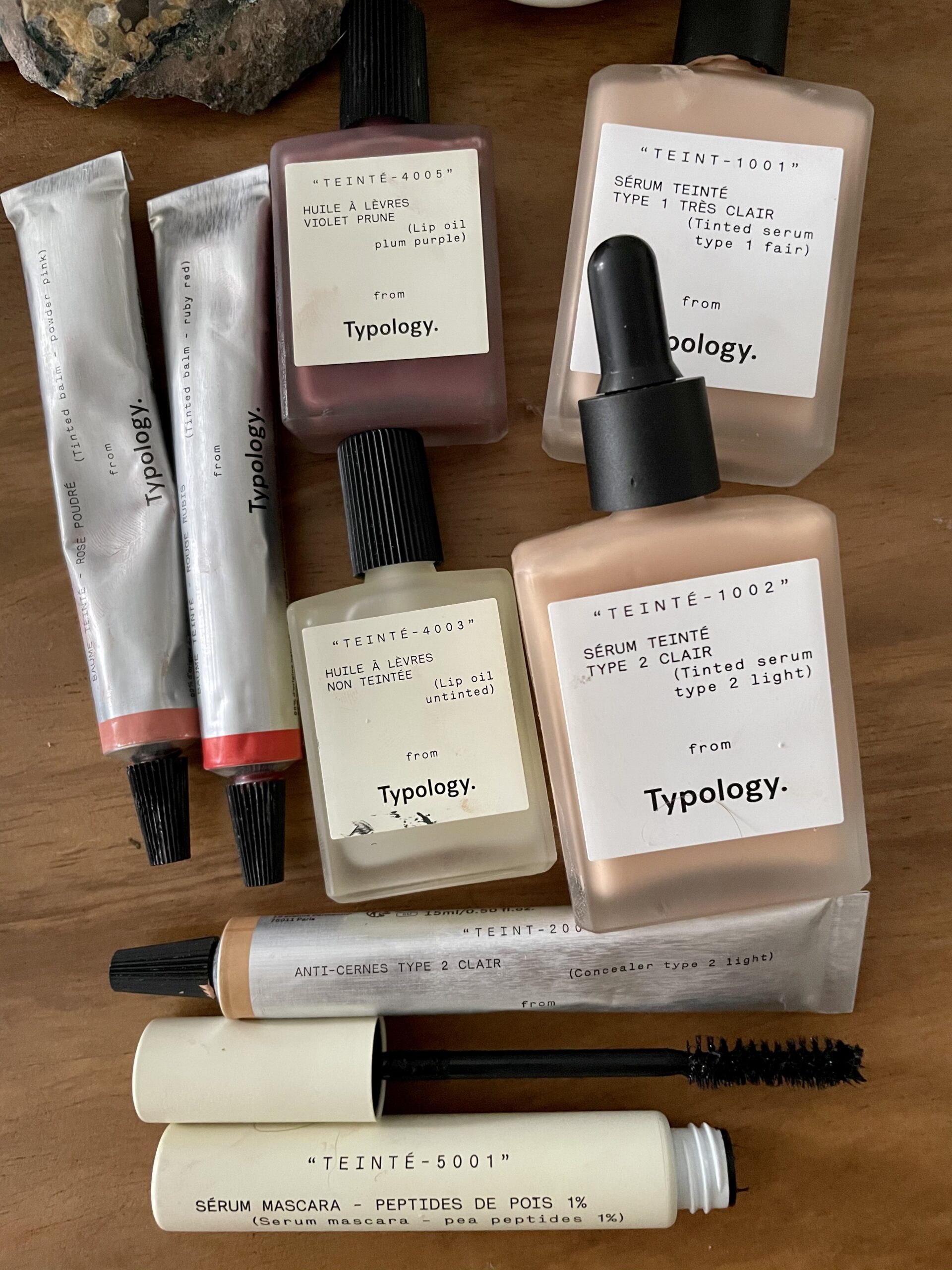 Typology Makeup (check back for update)
Currently using Typology makeup products and will update with my thoughts. For now, here are some swatches and first impressions only.
The Typology lip oils are not true lip oils in that they're on the creamier side with more of a serum-oil hybrid feel. I love how they feel, but the packaging and applicator are a bit odd for me. I might have preferred this in a slim tube.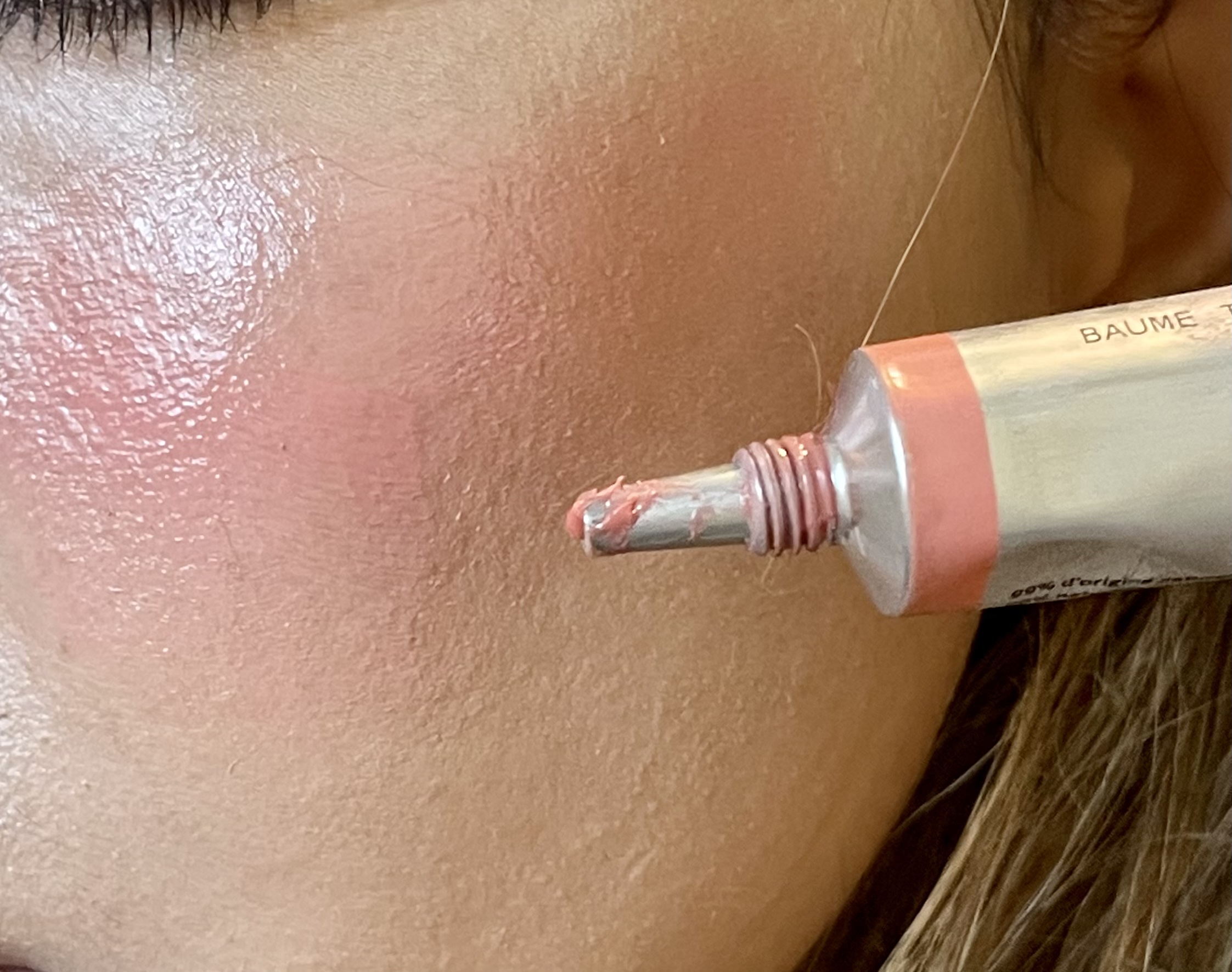 The tinted cheek and lip balms are rich and buttery, which makes them great for lips, but not so sure everyone would like them on the cheeks. The color is sheer but can be somewhat buildable.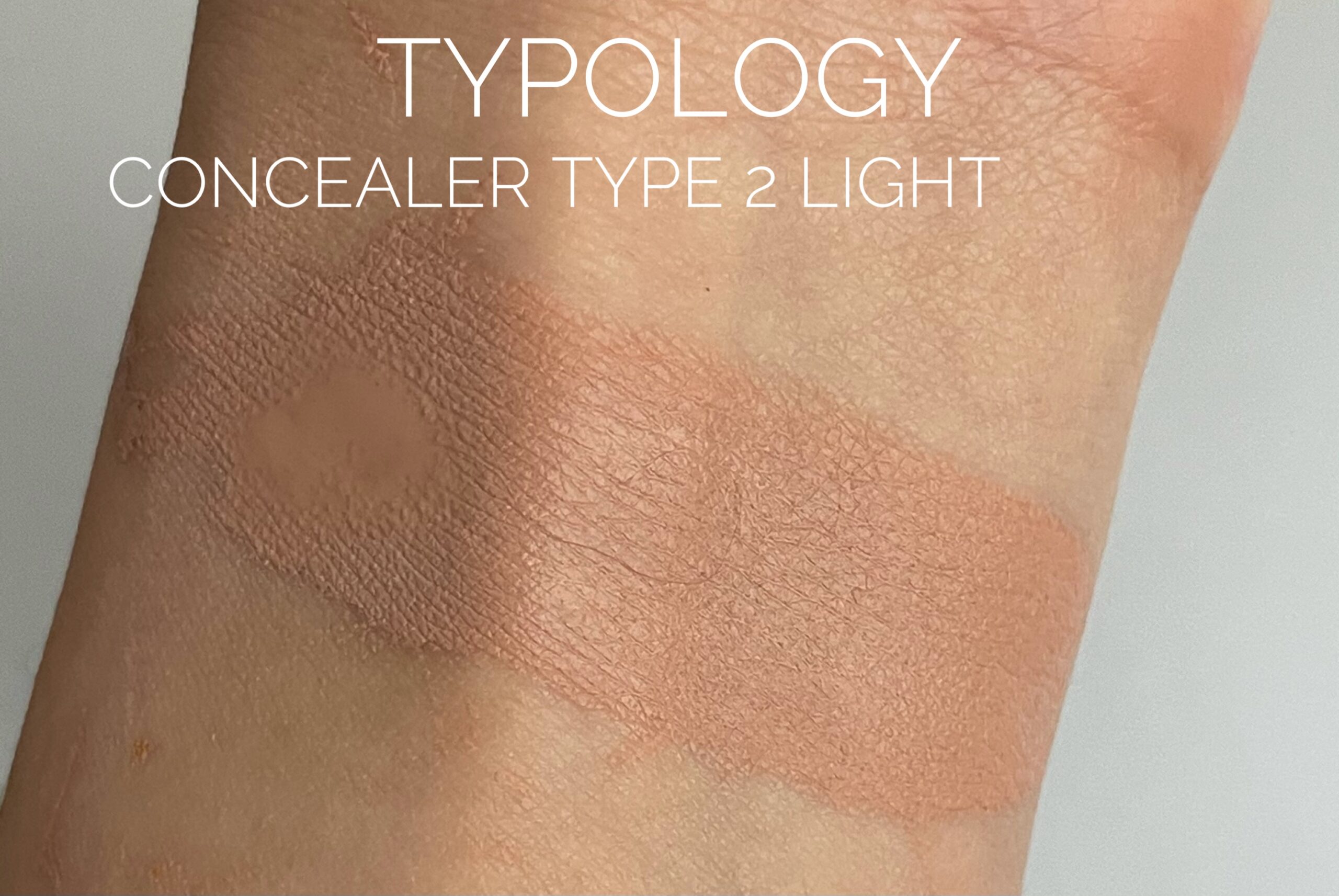 Typology Concealer in shade Type 2 Light is darker than my skin tone so my only option is Type 1. As there's only 5 shades available there's not much choice in finding the perfect shade. I was not super impressed by the mascara on first impression, but sometimes mascaras need to dry out a bit from exposure to air before they start to work better. It has a scent that reminds me of the red cinnamon Trident gum.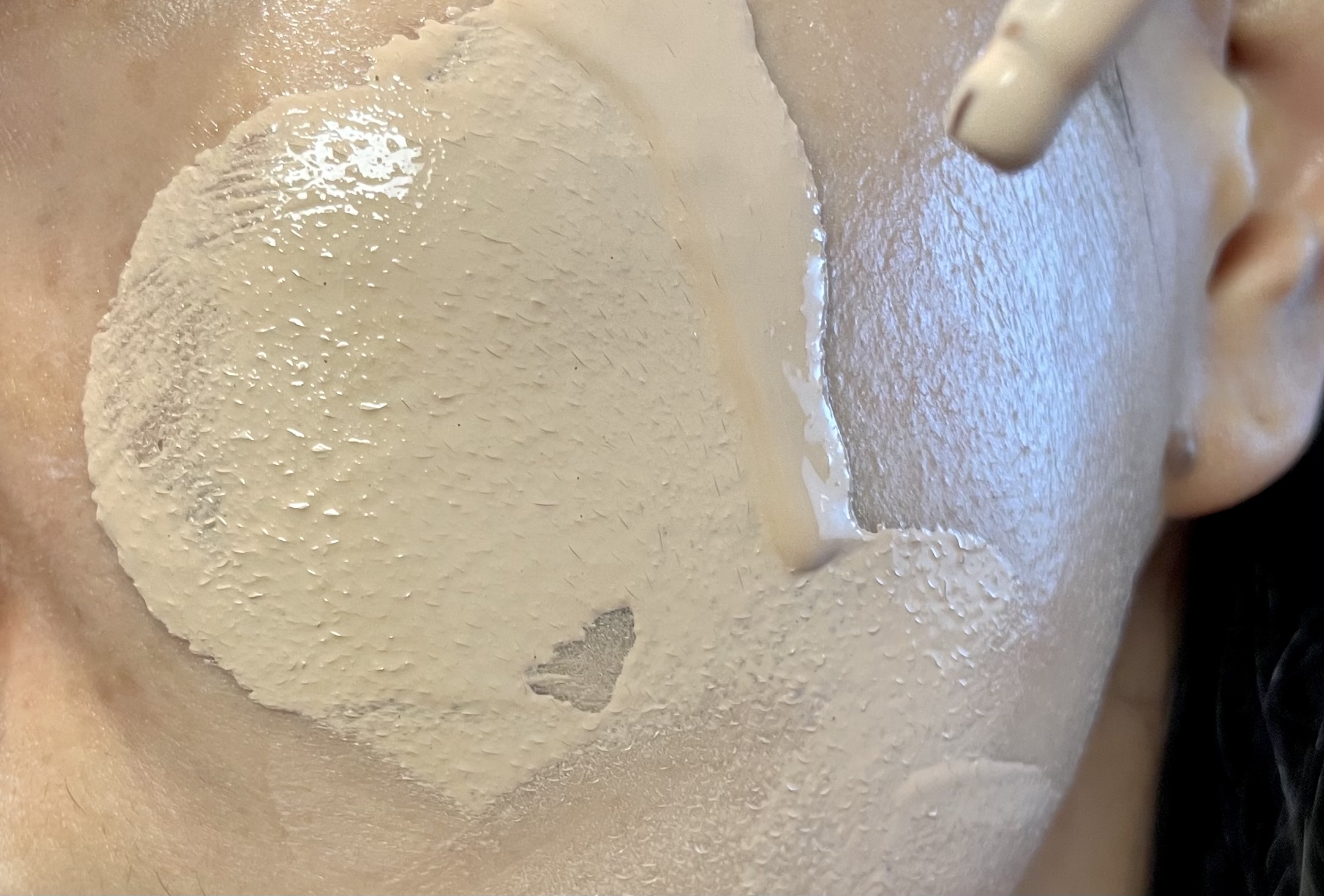 I'm pleasantly surprised by the Tinted Face Serum. It's neither too liquid like and thin NOR too oily and the finish is satin without being shiny. The coverage is light to medium, leaning medium for my skin. Keep in mind these are my first impressions only and I'll be able to give a more thorough review down the line!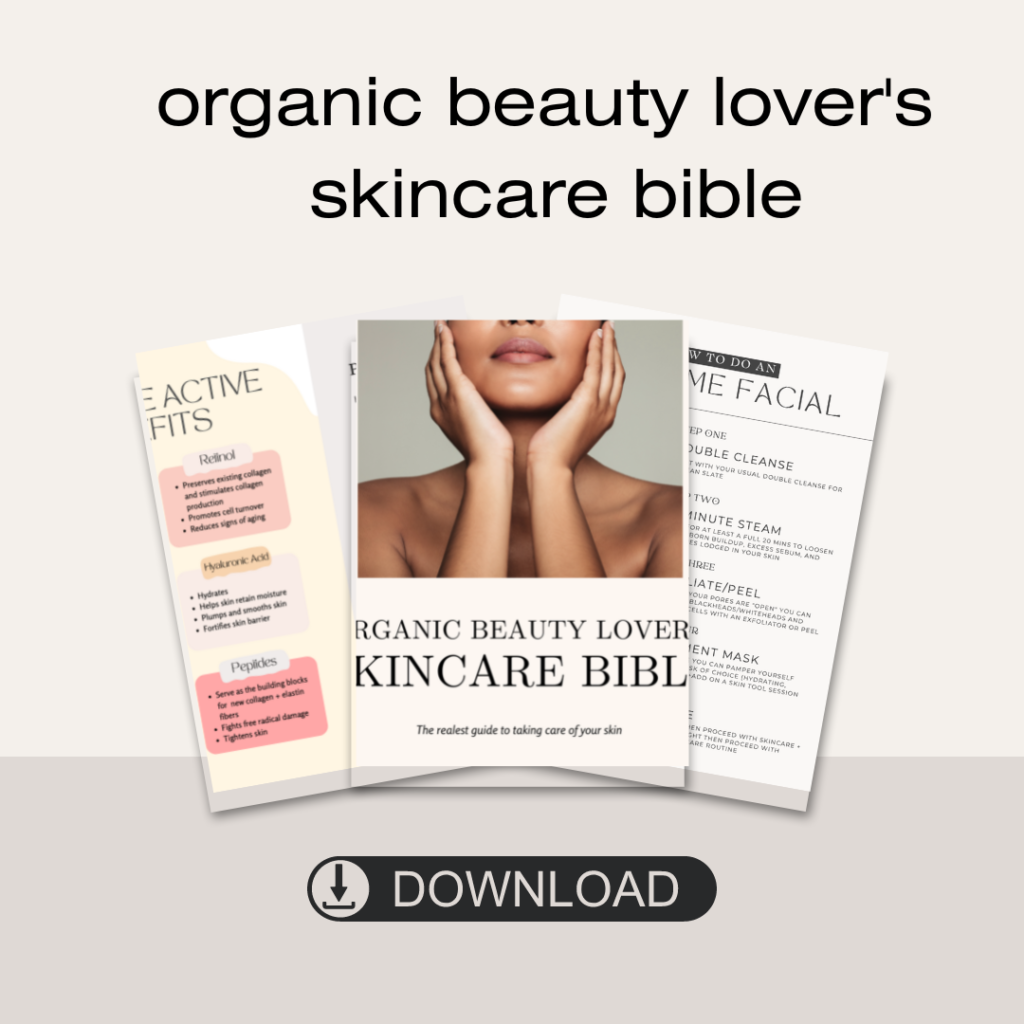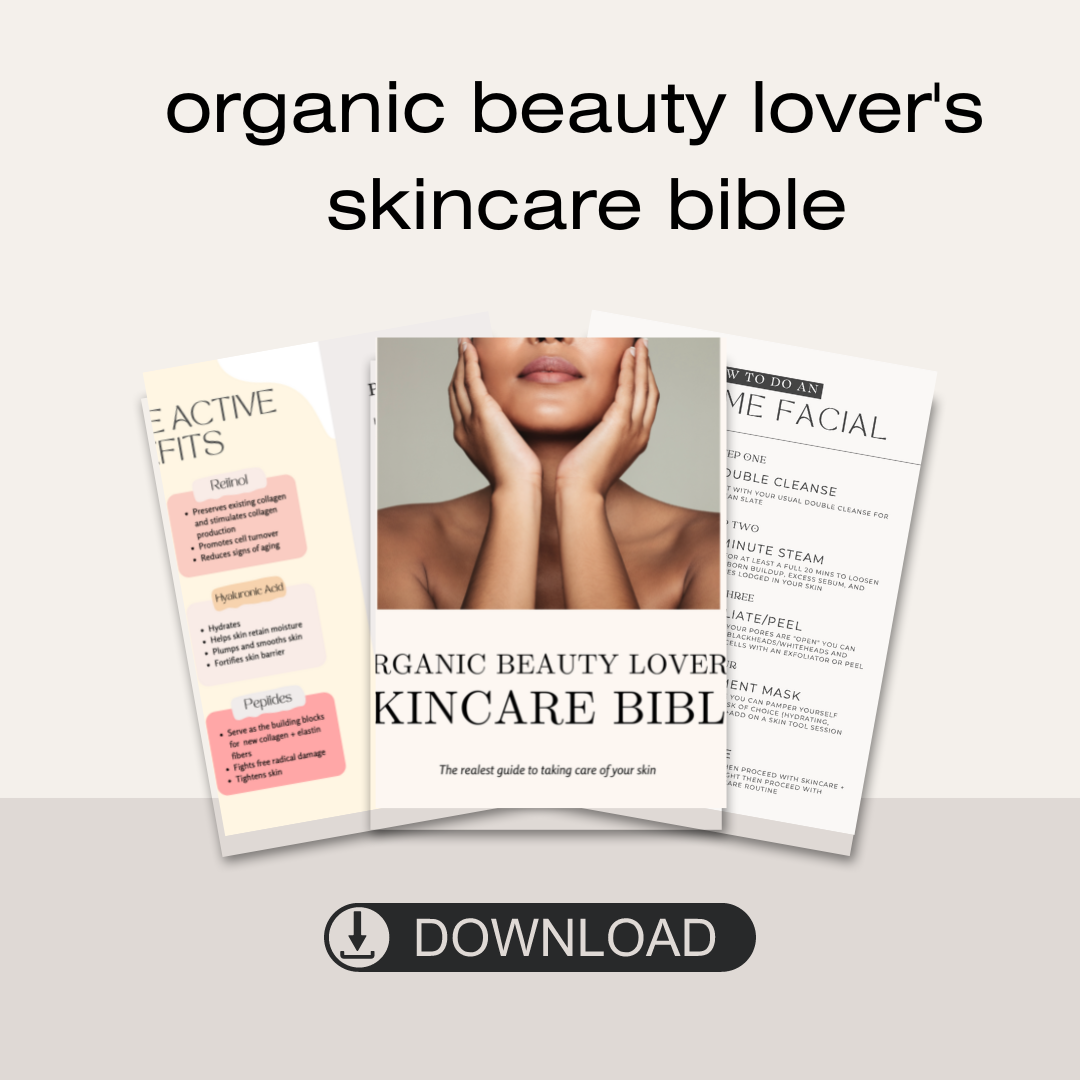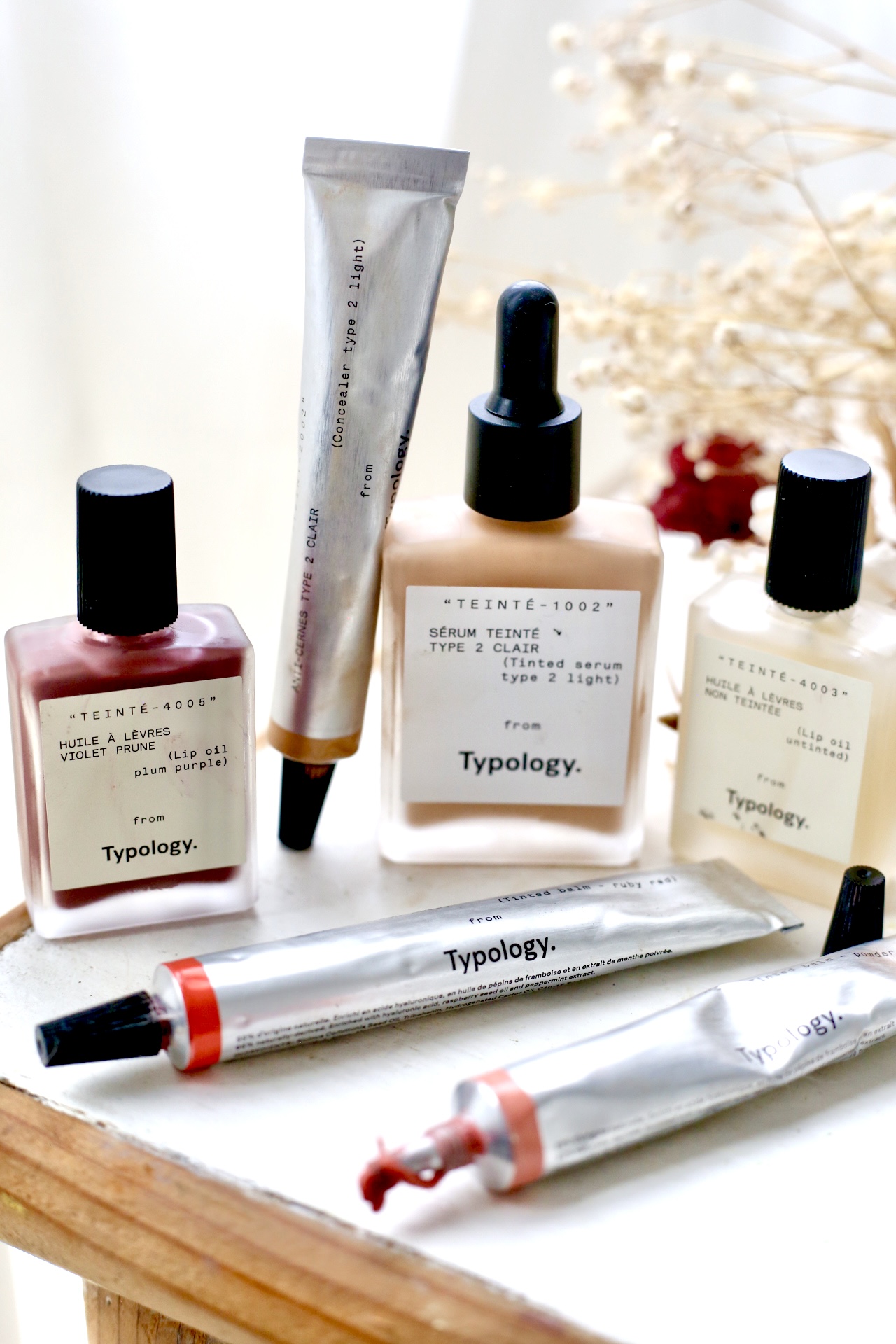 Born in Paris,