Founded by a former product developer for Urban Decay, WLDKAT skincare is a vegan clean beauty line that's unisex and affordable. The entire WLDKAT line costs $20-25 and comes packaged in simple black packaging and bold font. WLDKAT is great for young skin wanting a cleaner option and men of all ages wanting something budget-friendly and scent-free. Many of their products also seem to be inspired by K-beauty with a toner that feels like an essence and a moisturizer modeled after Korean cloud-like cream textures. Read on for my WLDKAT review and use discount code OBL to save 15% at WLDKAT.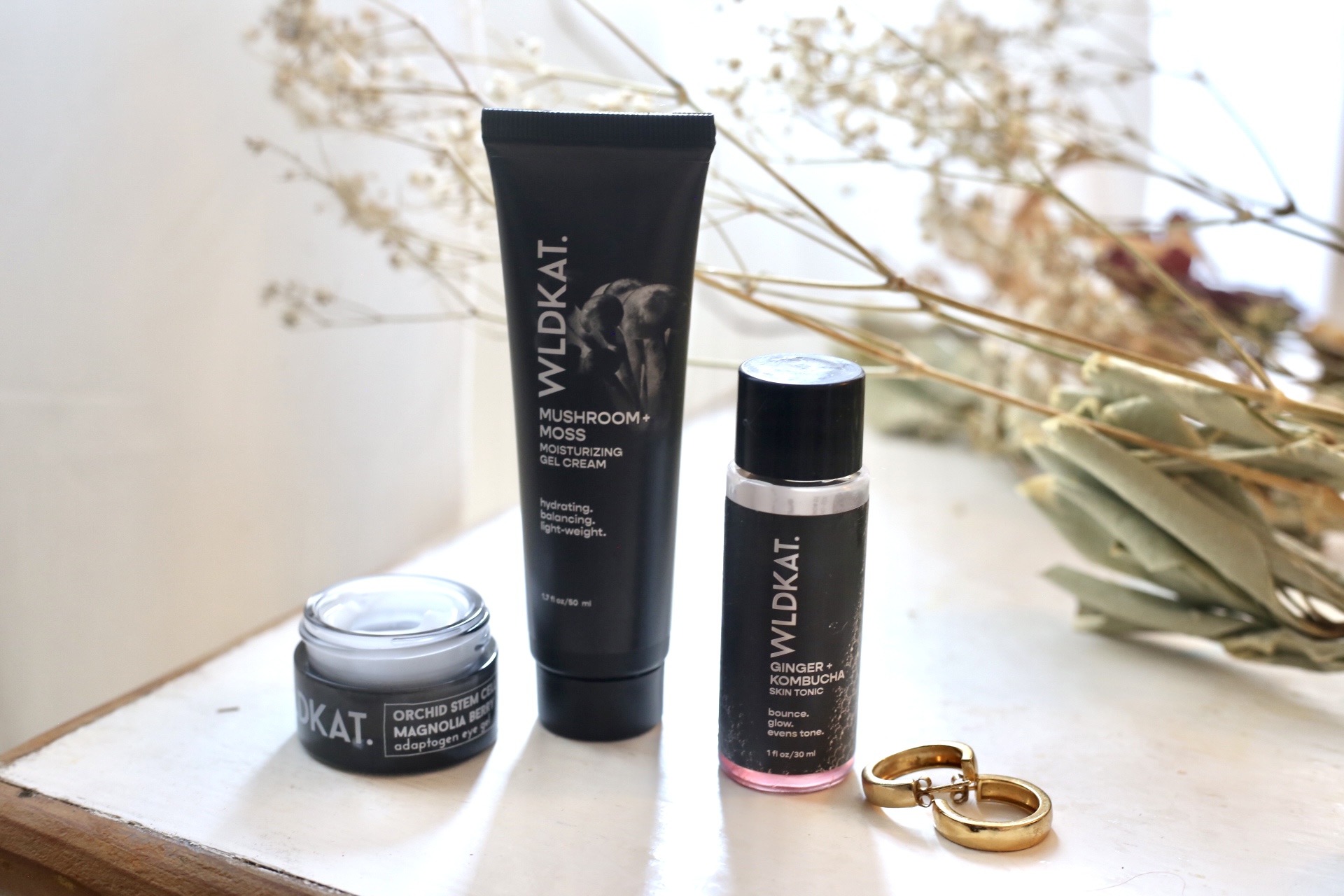 The WLDKAT Mushroom Moss moisturizer is perfect for those who don't like a traditional cream consistency and prefer a light gel. This is a no frills, simple unscented moisturizer that would be great during the day and under makeup and perfect for summer.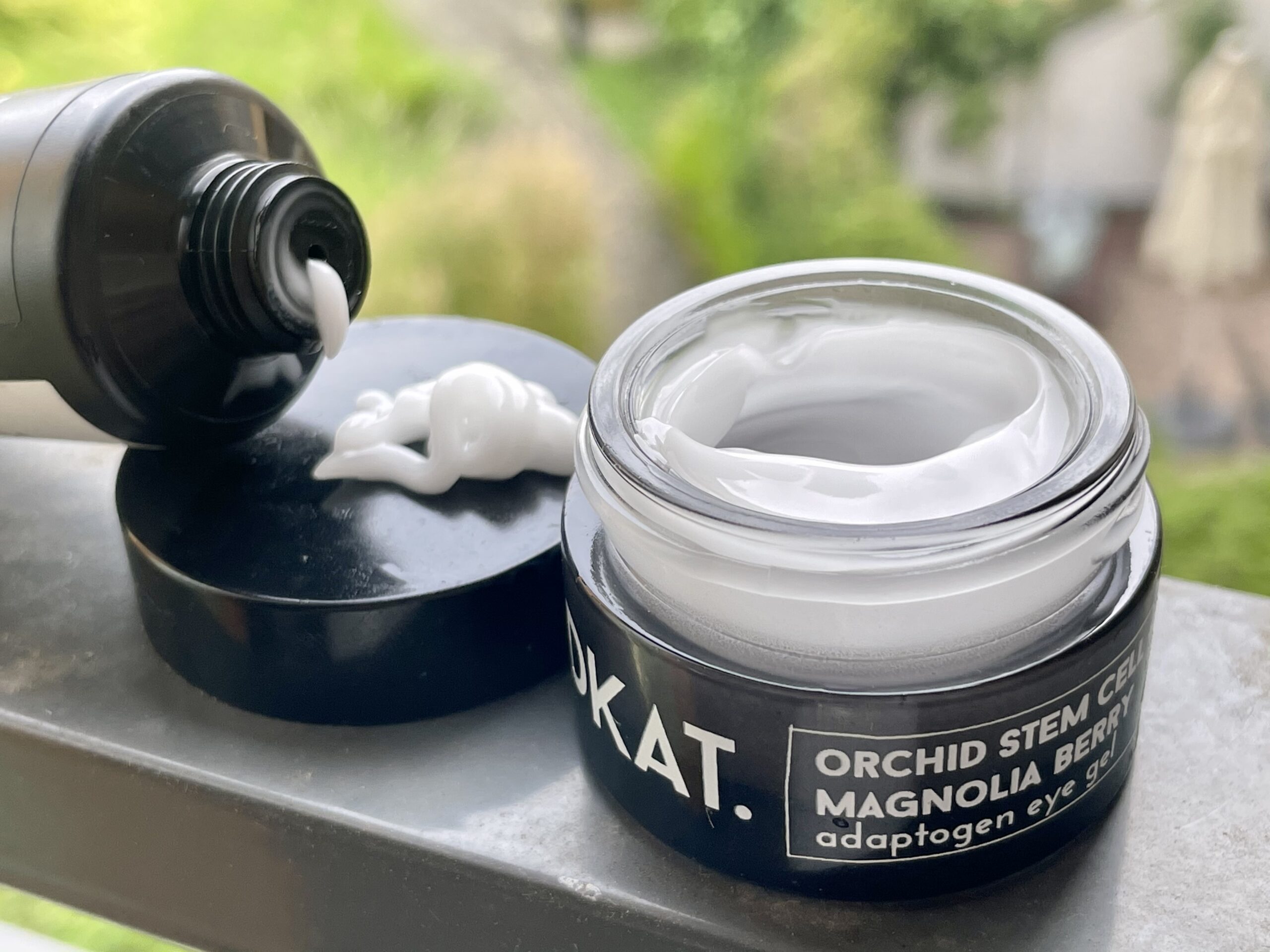 WLDKAT Mushroom Moss Gel Cream contains mushroom extract, hyaluronic acid, and MossCellTec (resilient Moss helps protect skin from smog and pollution). At $20 (or $17 with discount code OBL) this is very affordable for a mostly clean and interesting ingredients list (does contain phenoxyethanol). The sleek minimalistic black packaging makes this perfect for both men and women.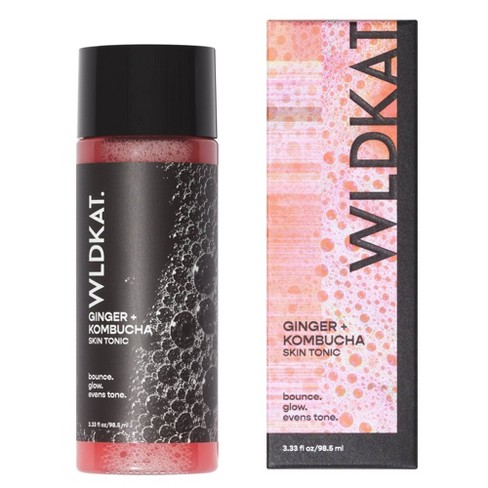 The WDKAT Ginger Kombucha Skin Tonic is a toner-serum hybrid that's thicker than most toners and lighter than a serum. It contains Kombucha and Ginger Root Extract and has a pale berry shade. Instead of a spray bottle, the WLDKAT toner is meant to be dispensed onto a cotton pad. This toner reminds of Korean essences and feels bouncy and hydrating. If you'd like a richer toner that hydrates for longer, and don't mind the addition of Phenoxyethanol, check out WLDKAT's.
The WLDKAT Orchid Stem Cell Magnolia Adaptogenic Eye Gel looks and feels almost identical to the Mushroom Moss Moisturizing Gel Cream, except that it's a bit heavier. The WLDKAT Eye Gel contains Orchid Stem Cells and Magnolia Berry. Orchid Stem Cells are cultivated from the warmest region of Japan, responsibly and sustainably. They boast anti-aging, antioxidant, and anti-inflammatory properties. Magnolia Berry is native to northern China and is an antioxidant rich, adaptogenic super-fruit that helps protect and hydrate.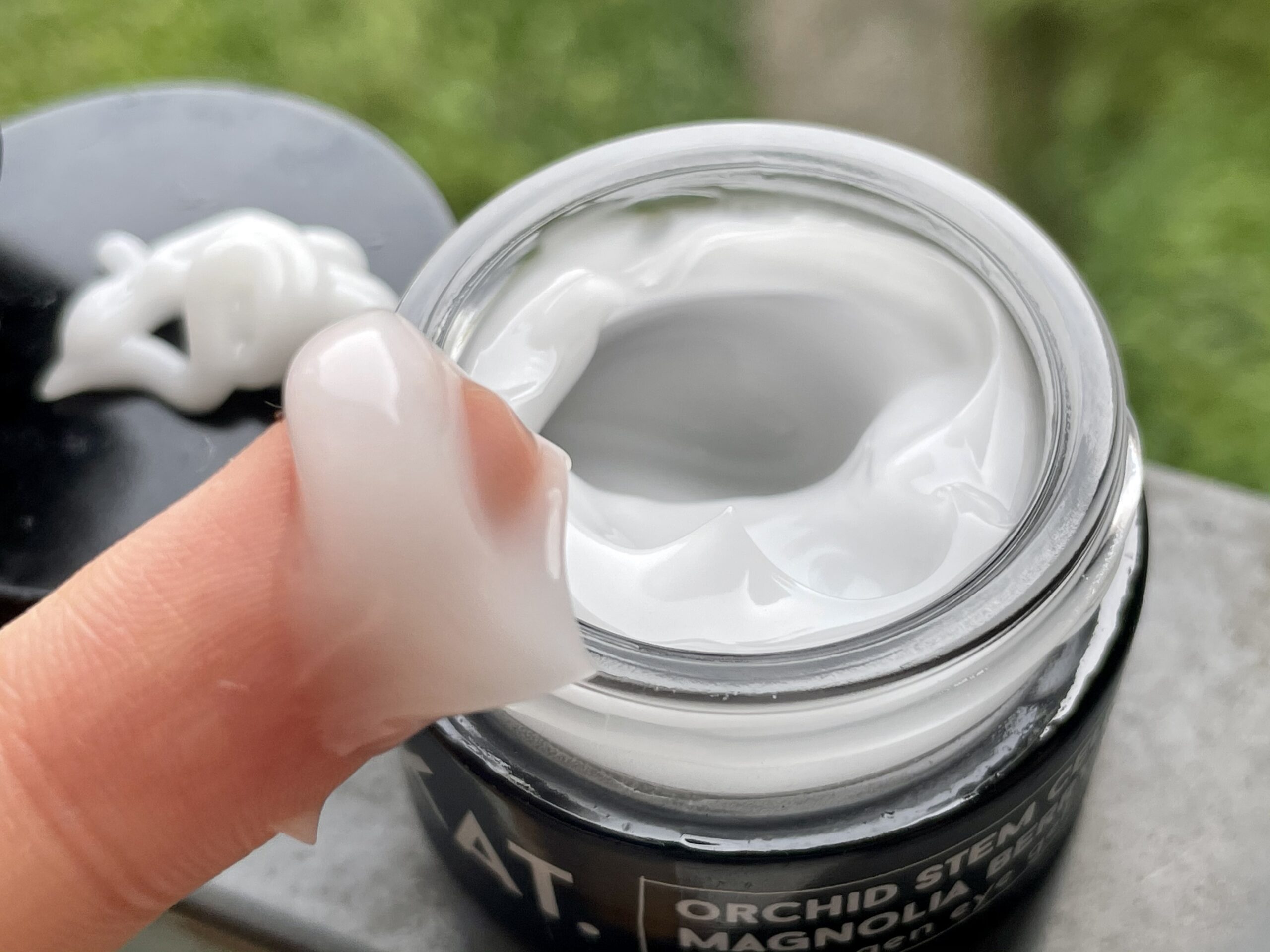 I enjoy how lightweight and hydrating this eye gel feels, but I personally can't see myself purchasing this unless I were on a very tight budget and really wanted something branded as an eye product. While young skin may feel good about this purchase, if I needed an eye product I would invest in something more high end at my age. I will say that if you're specifically looking for a eye gel that's not thin like most of them, you may enjoy this thicker gel cream hybrid consistency.
Affiliate discount code OBL saves 15% at WLDKAT.