As the best luxury hotel in Lisbon, staying at the Four Seasons Lisbon was a one-of-a-kind experience. I've interned at Four Seasons Beverly Hills in sales/marketing & Four Seasons Mumbai as concierge, but it was 8 years later that I would be able to experience FS as a guest. Read on for my review of the 5-star Four Seasons Lisbon hotel.
 We arrived very late at night and had a smooth check-in. When I stepped in I immediately noticed how massive the hotel really is. It has nearly 300 rooms spread throughout 11 floors!
 The architecture, the historical artwork & opulent decor is a feast for the eyes and it's in every nook & cranny of the hotel. I would definitely describe it as opulent luxury.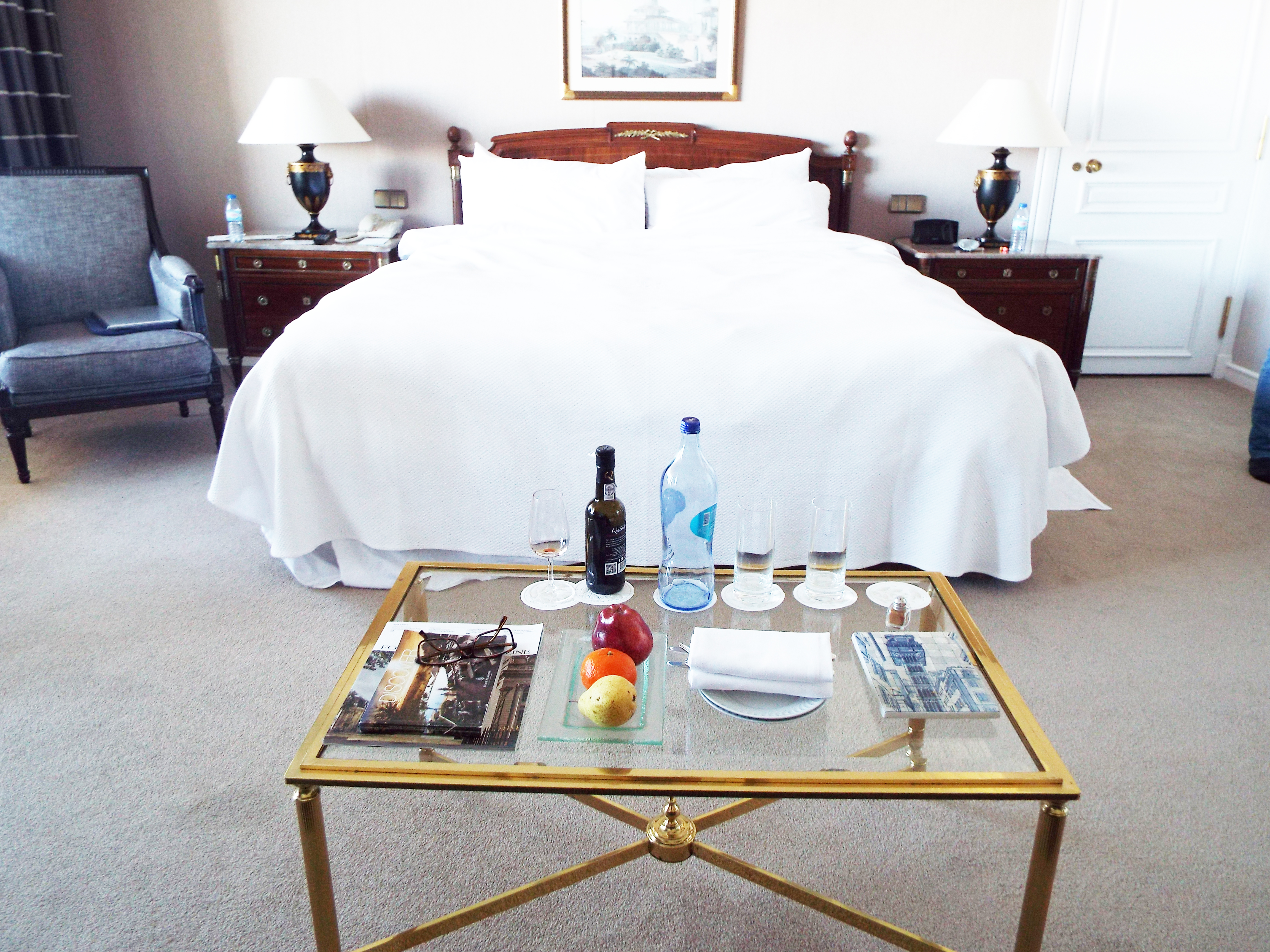 I was welcomed to Four Seasons Lisbon with a beautiful array of traditional Portuguese pastries, fruits, wine & wine. I scarfed the pastries down on arrival, and let me tell you, I might prefer Portuguese pastries over French.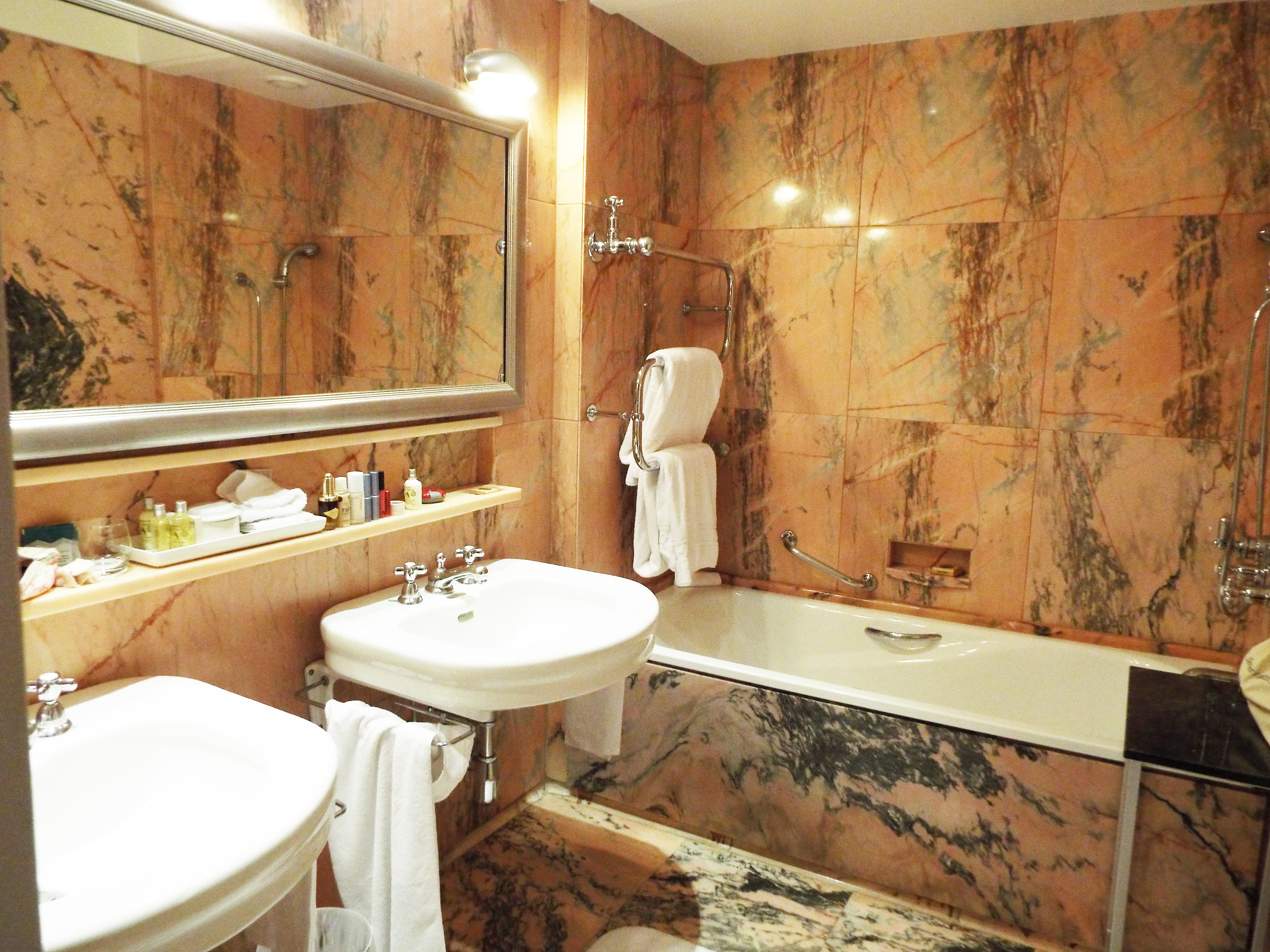 The bathroom features L'Occitane bath products though I brought my own toiletries. You know I made use of that bathtub! The room is incredibly spacious with a comfortable couch, large TV with all the sports channels (great plus for your significant other) & work desk. I heard absolutely no noise at night except in the morning when people staying in rooms next to us were leaving for the day.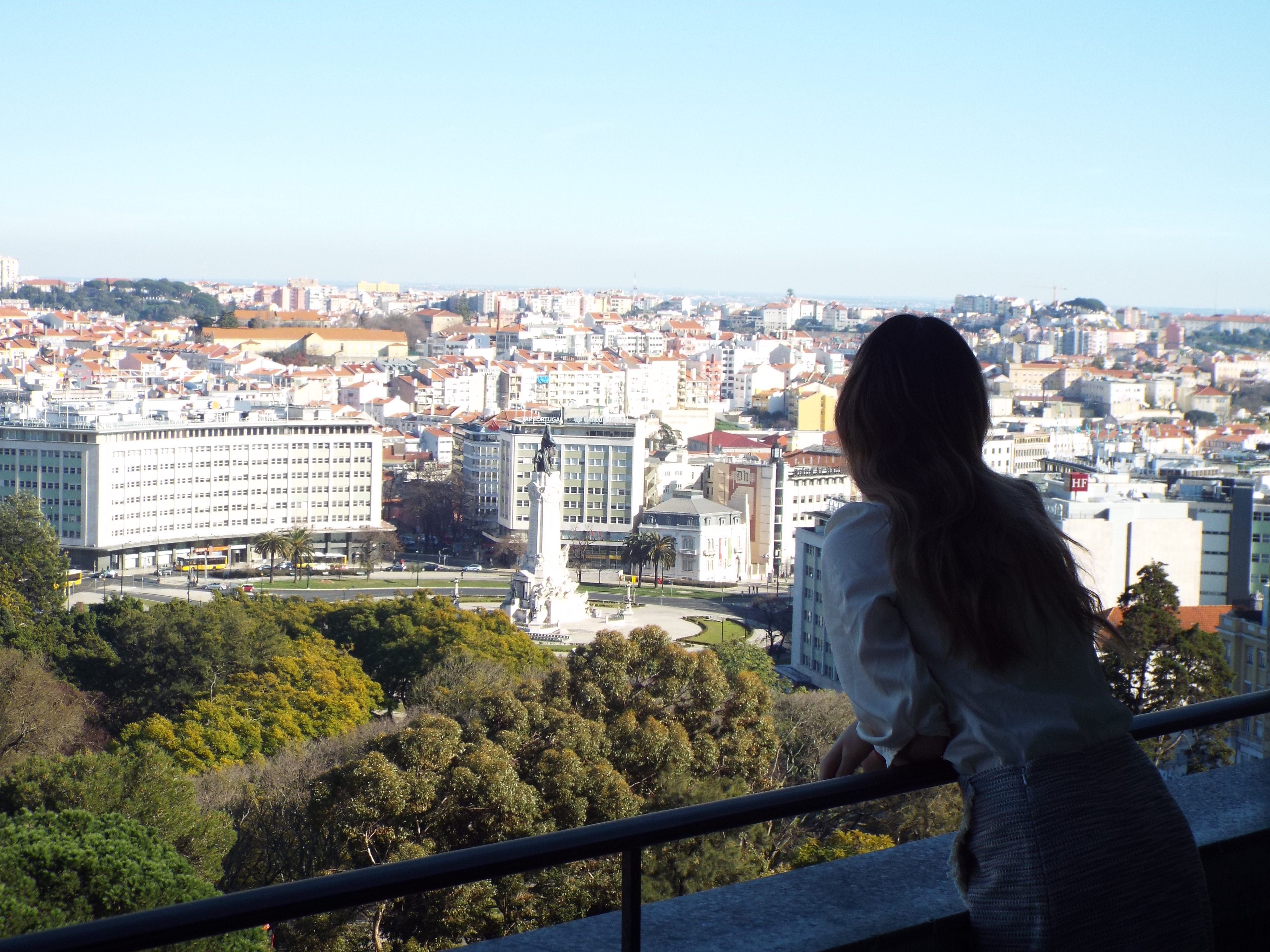 The large balcony offers a birds-eye view of Lisbon. It was too cold for me to stay out here but I can imagine in the spring/summer/fall it would be perfect to have some wine and gourmet snacks.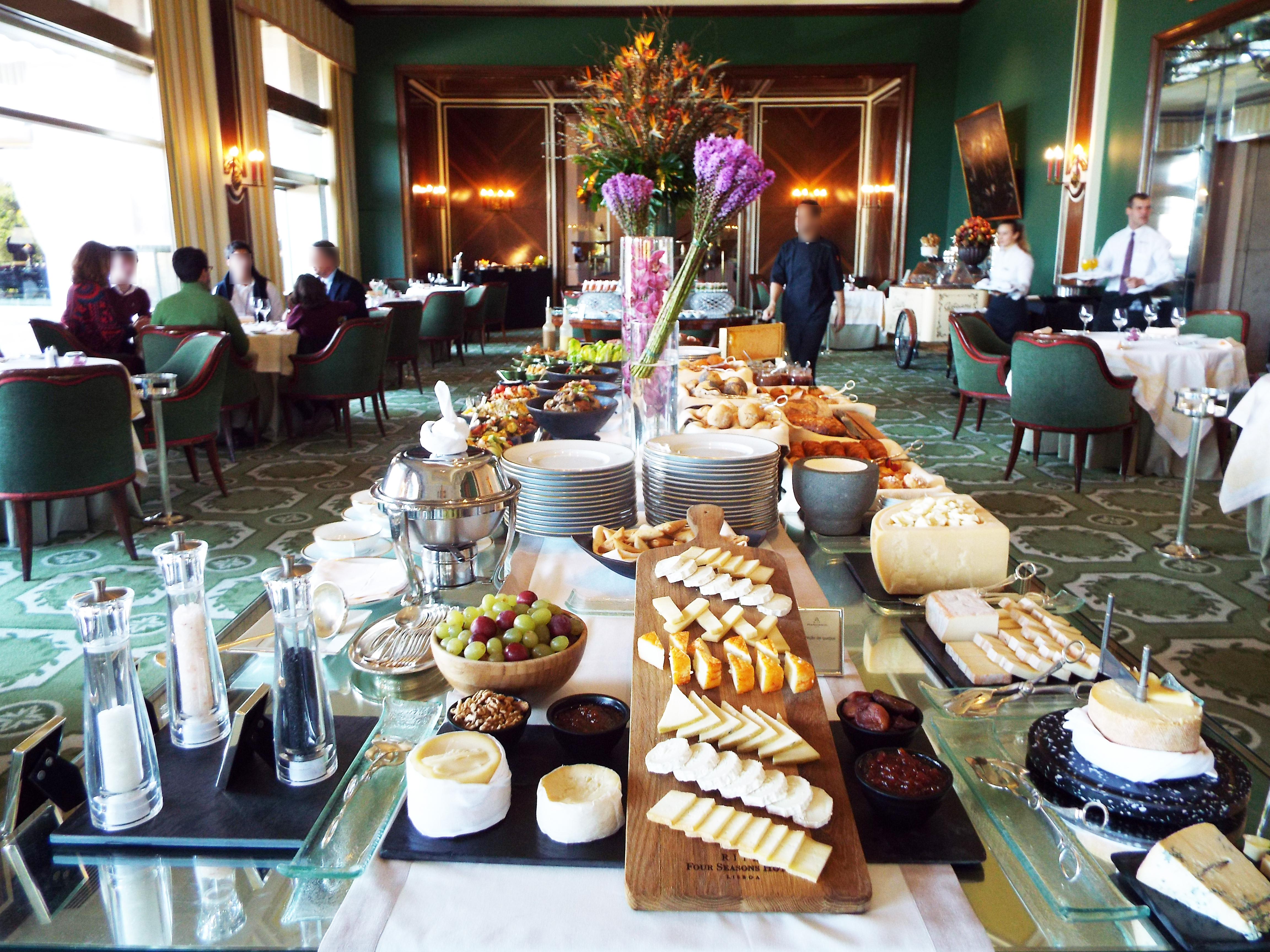 I was invited to try the Four Seasons Lisbon new weekend brunch and it was so much better than I initially expected. The brunch is gastronomic and featured your typical breakfast items like pastries, cheeses, fruits & cold meats, but also had a wide assortment of sushi & sashimi, a separate ceviche station & a-la-carte station manned by a chef, thoughtfully prepared variety of salads, and a beautiful dessert selection. Usually when a brunch prioritizes quantity, the quality suffers but that wasn't the case at FS.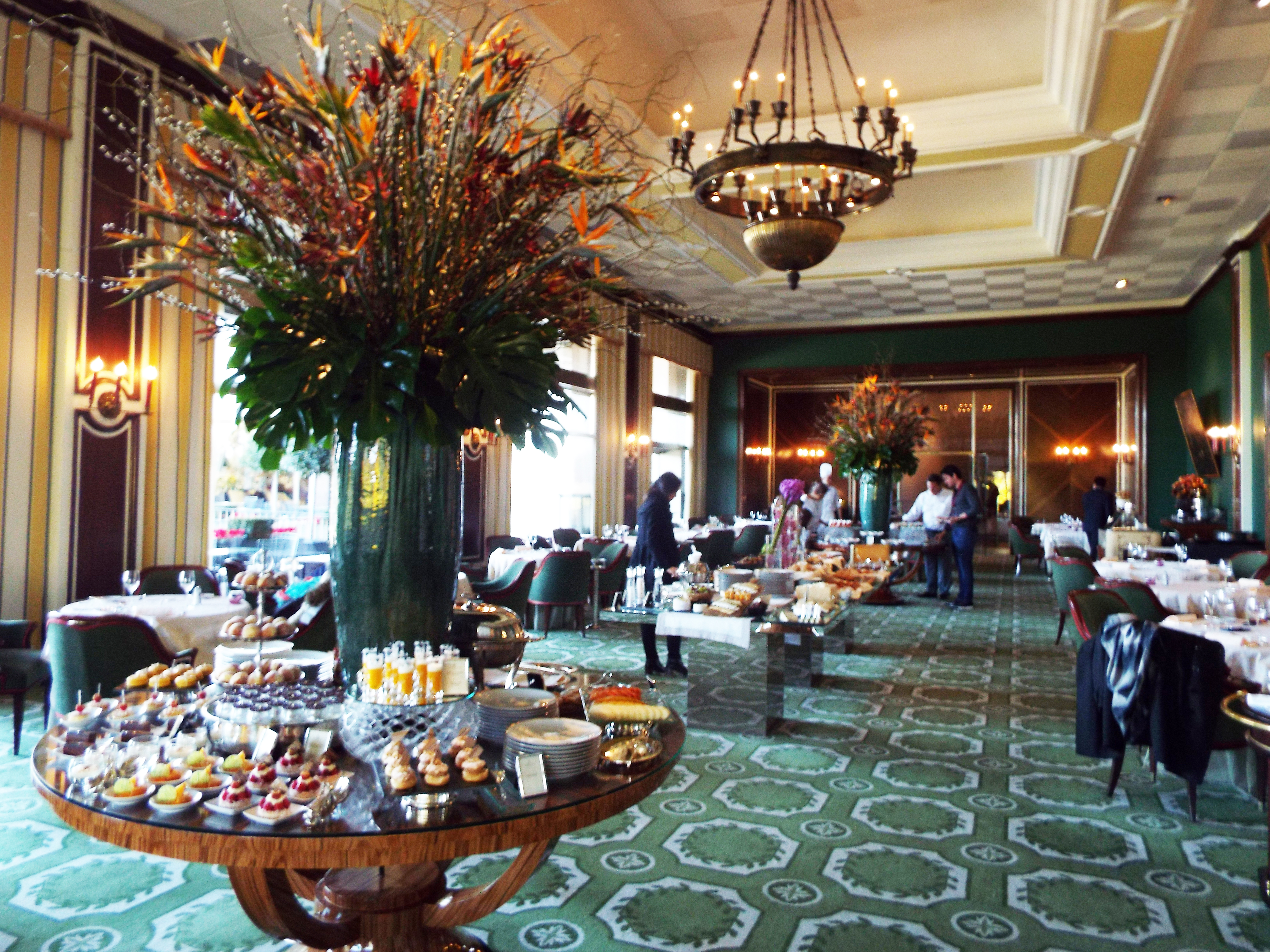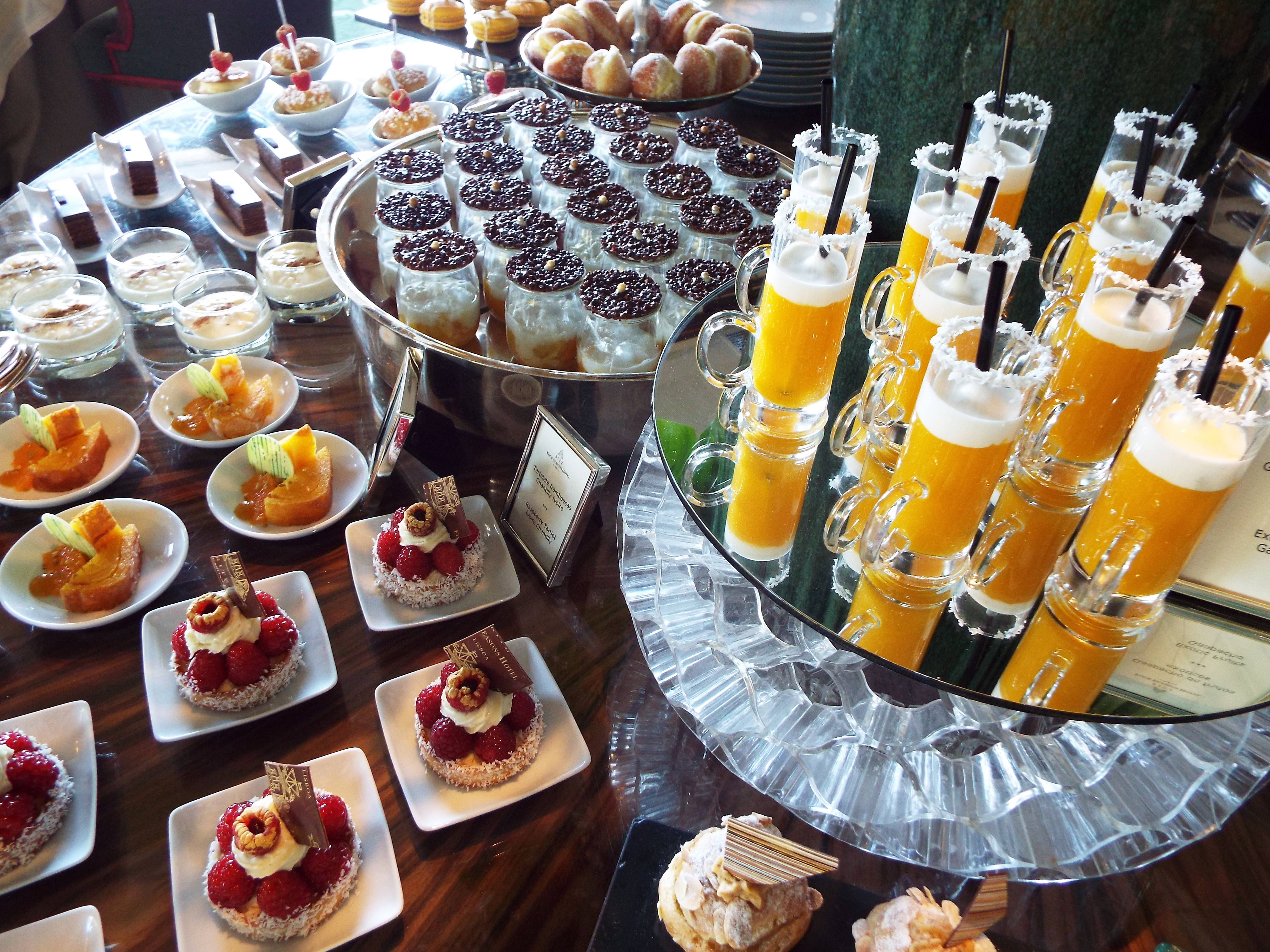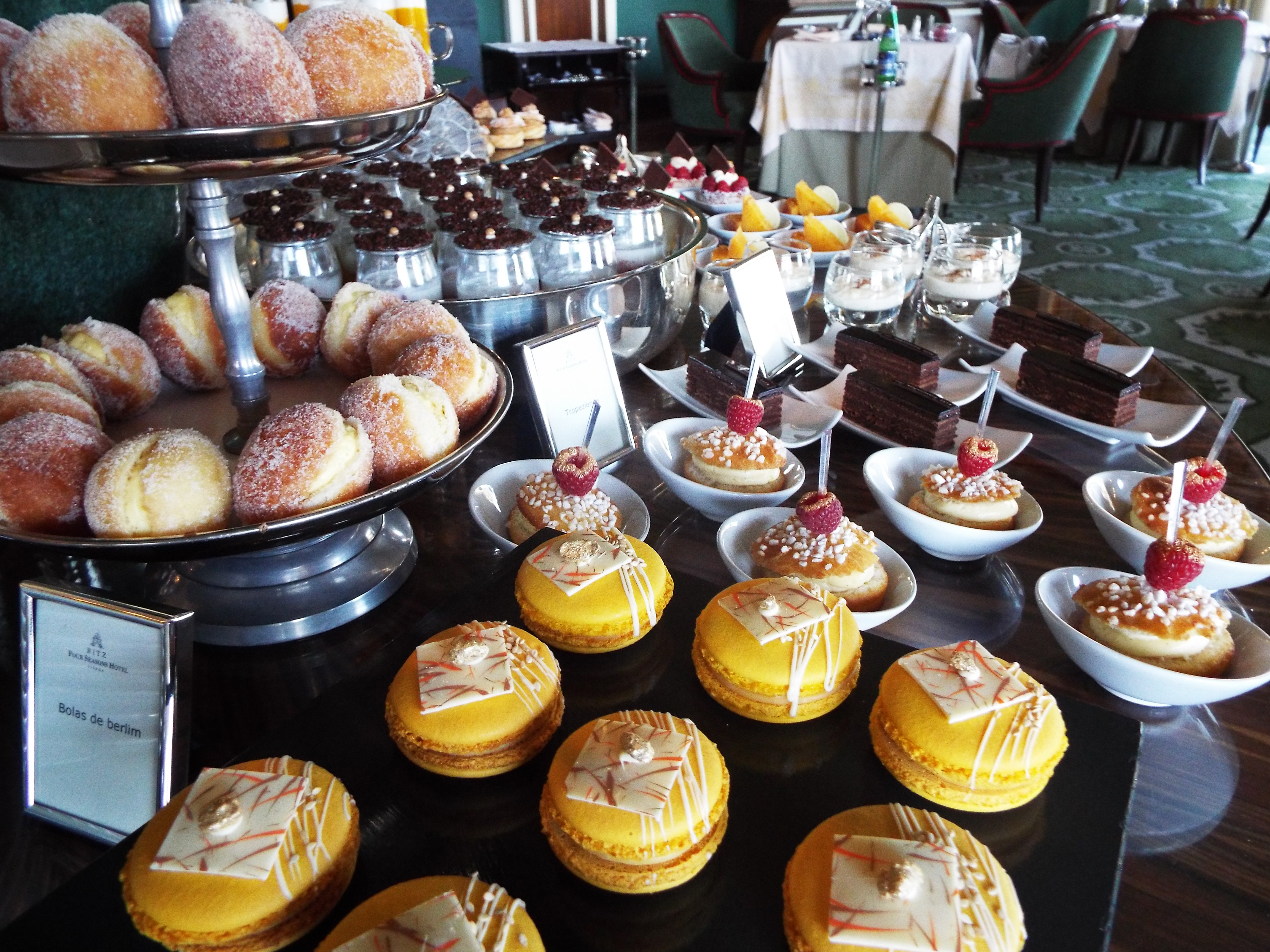 All the waiters were accomodating, genuinely friendly & warm and attentive (especially considering we kept using plate after plate).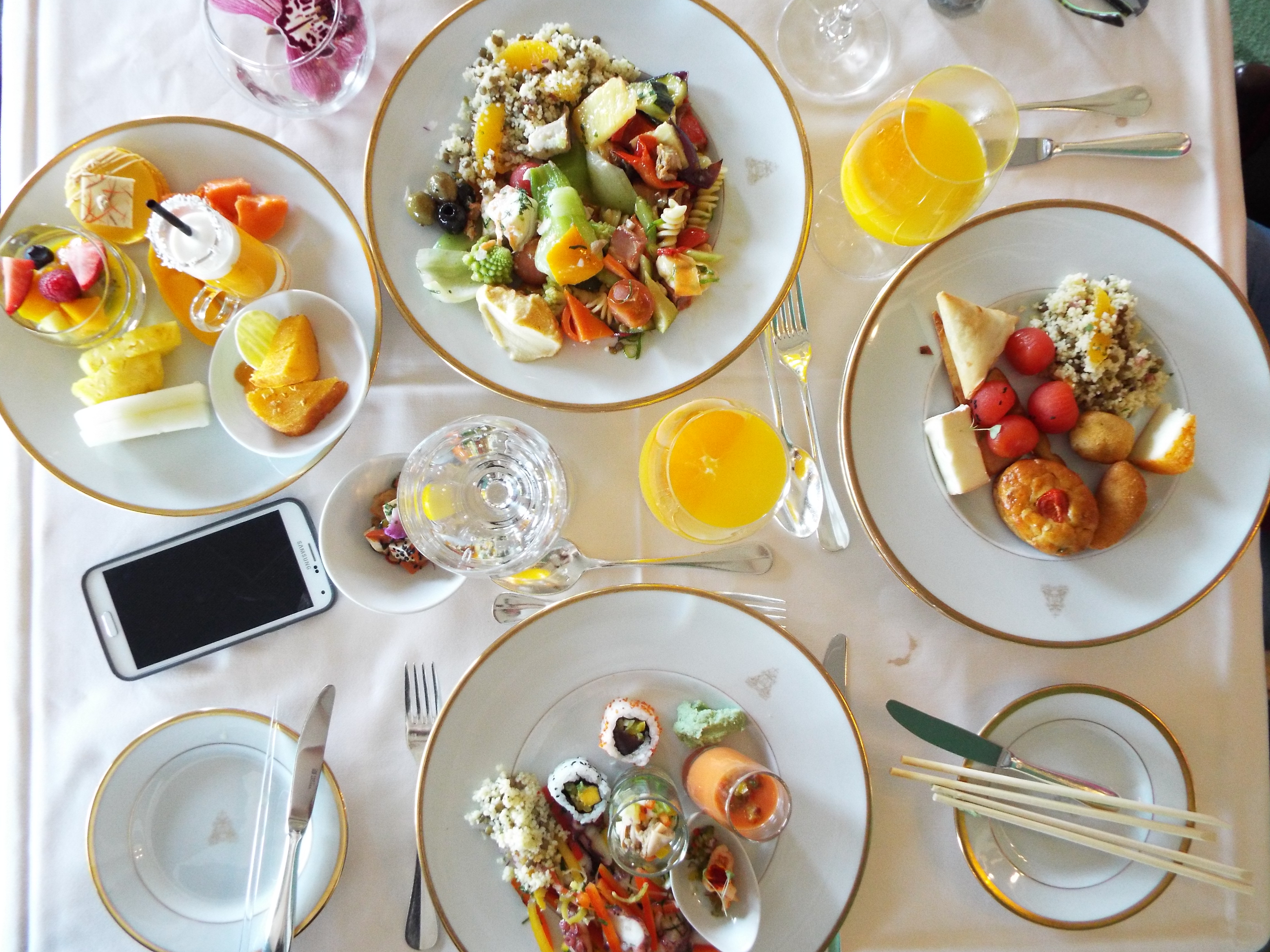 Needless to say we couldn't eat anything for the rest of the day.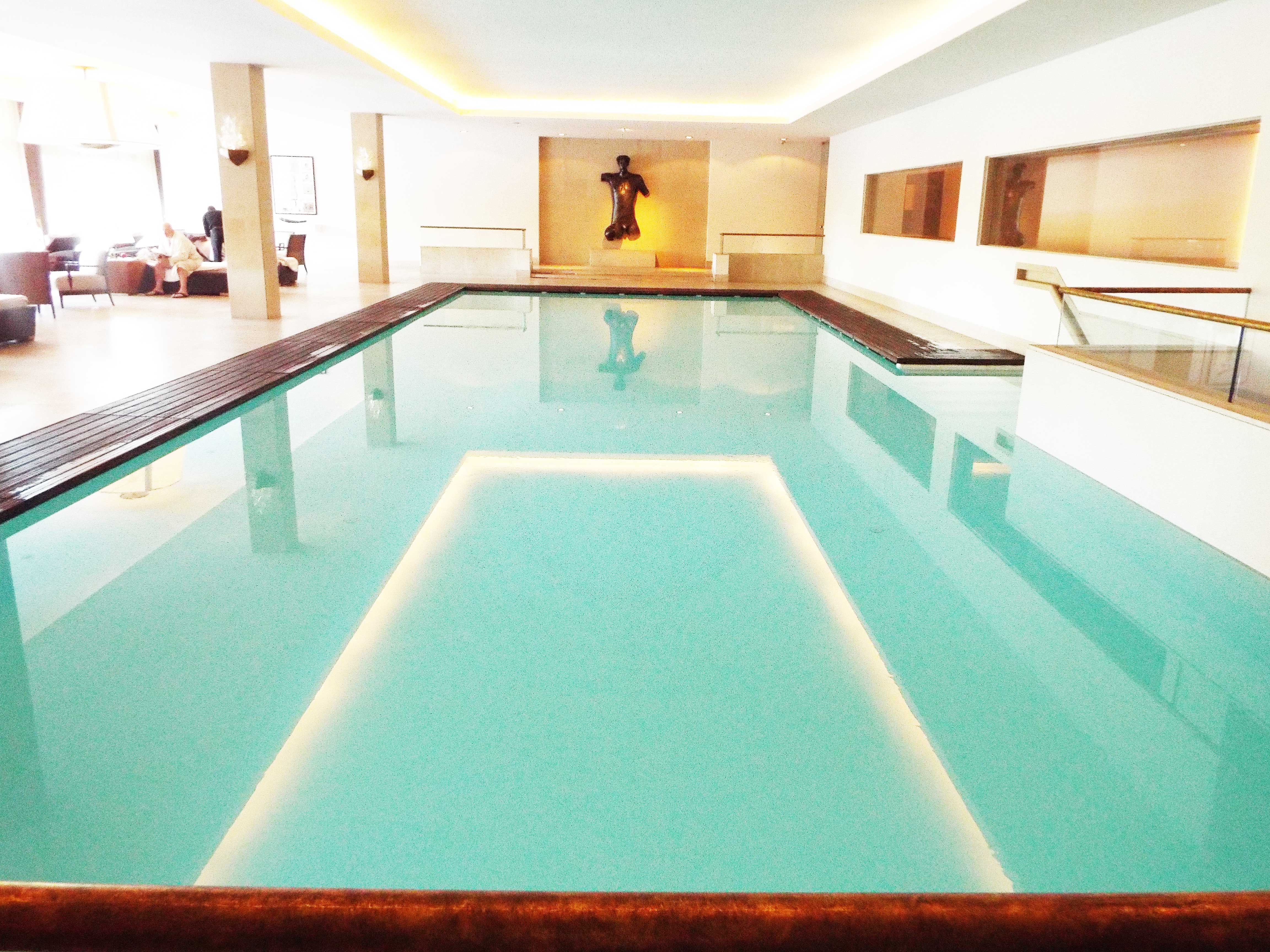 Four Seasons Lisbon Facilities
The hotel features:
Fitness center, pilates rooms & rooftop running track
Business center
Large indoor pool with views into the garden & city
Spa with hammam, steam room and Ice fountain
Treatment rooms where the best massages take place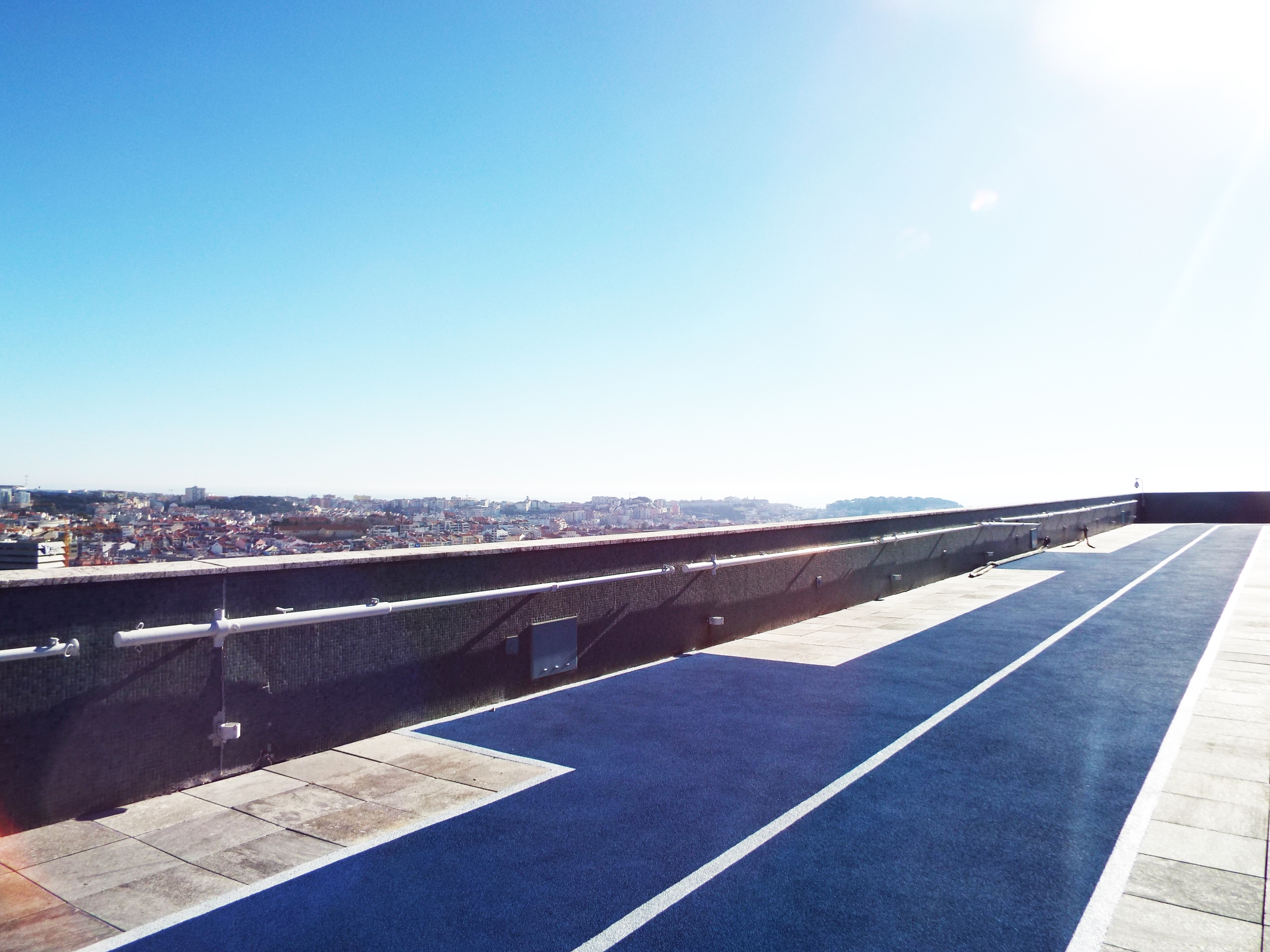 I didn't actually run on this track but enjoyed the sweeping views of the city from all angles.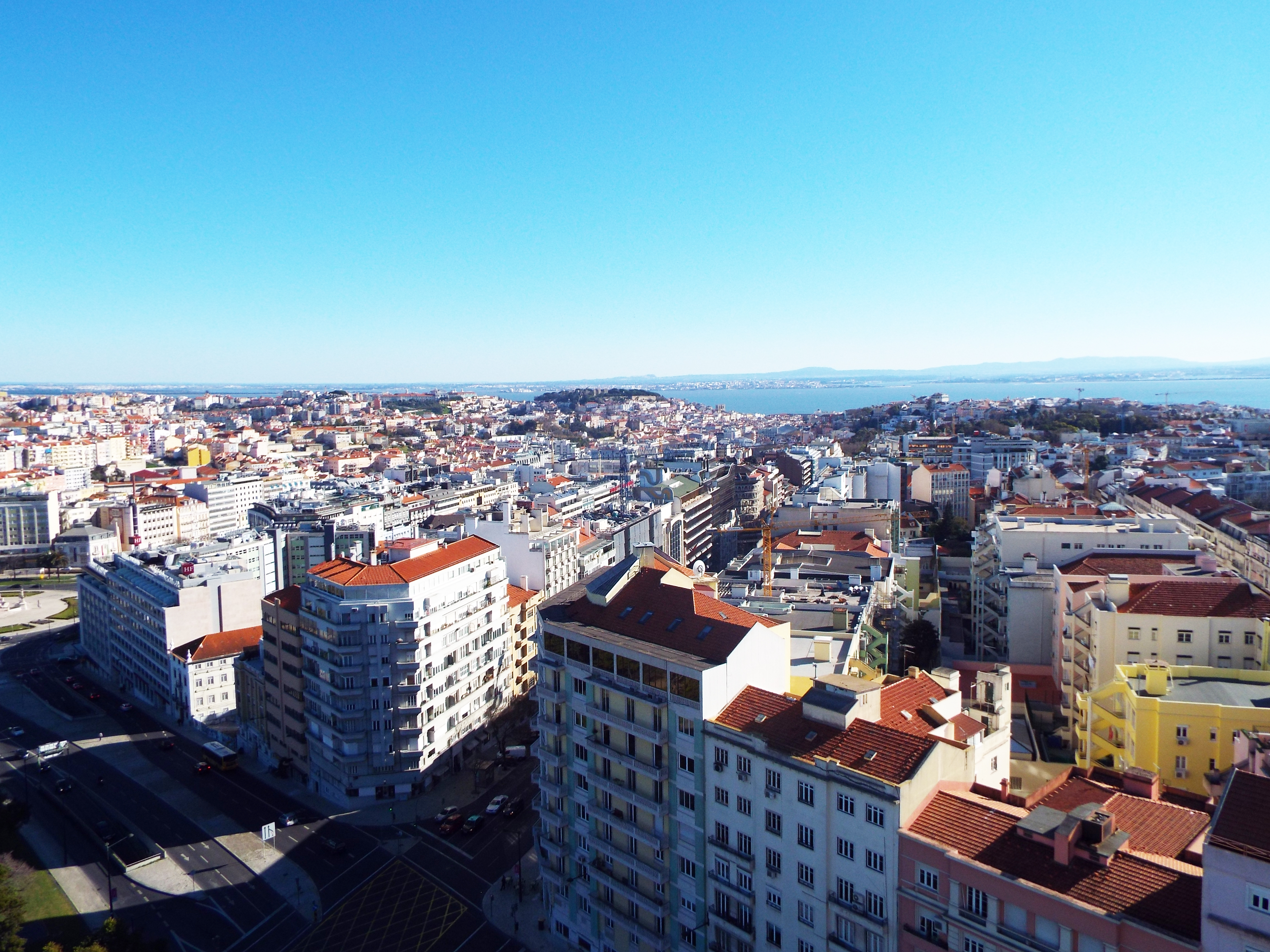 View from the rooftop track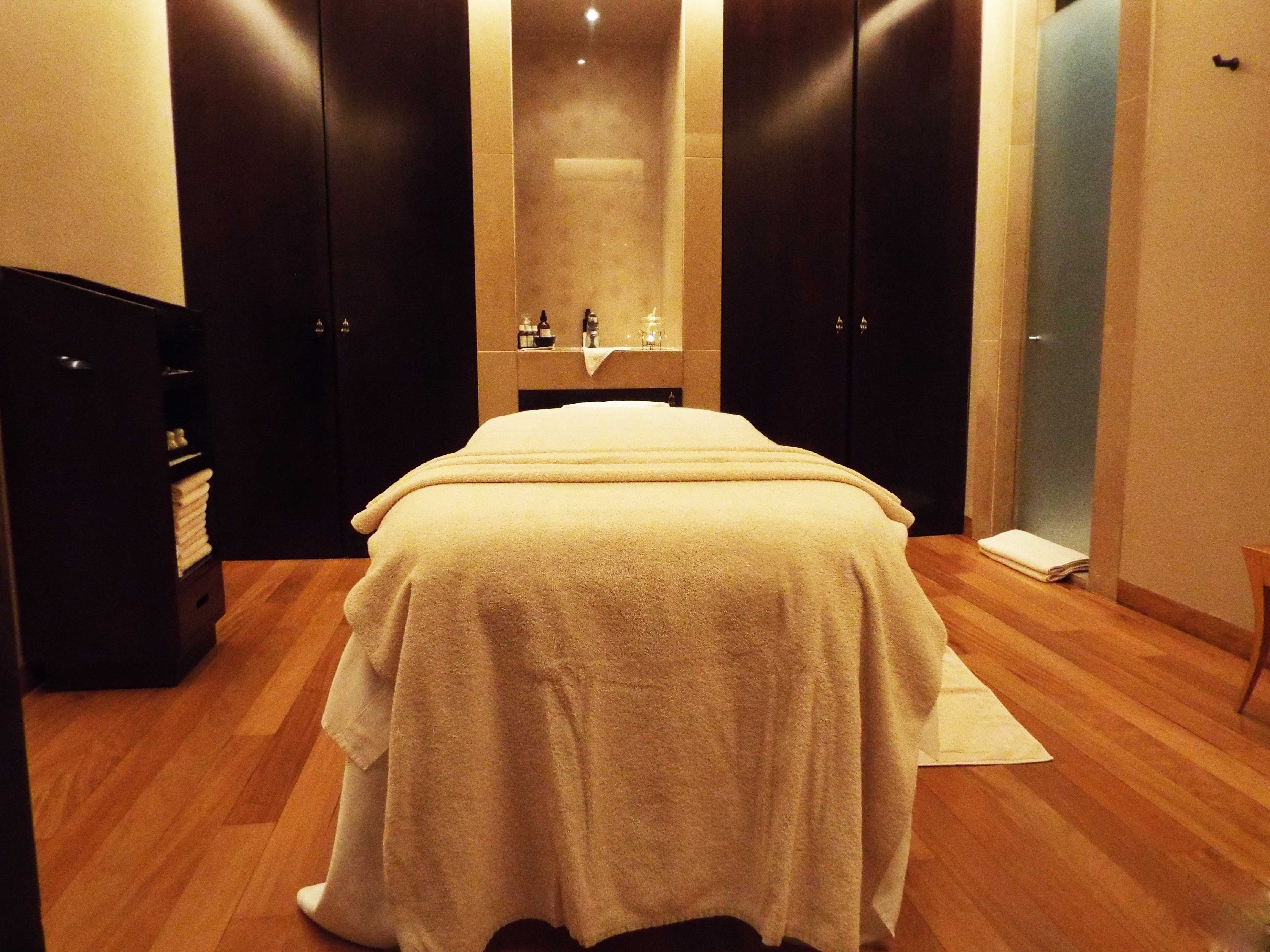 Portuguese Retreat Signature Massage
I arrived the next morning at the spa for my Signature Massage treatment, the Portuguese Retreat, and was greeted by the receptionist and handed a brief questionnaire.  My massage therapist then came and guided me to the locker room and I instantly felt at ease with her. I told her that I wanted to take some pictures and she offered to turn the lights all the way up so my pictures would come out better. There wasn't anyone else at the spa during that time so I had it all to myself.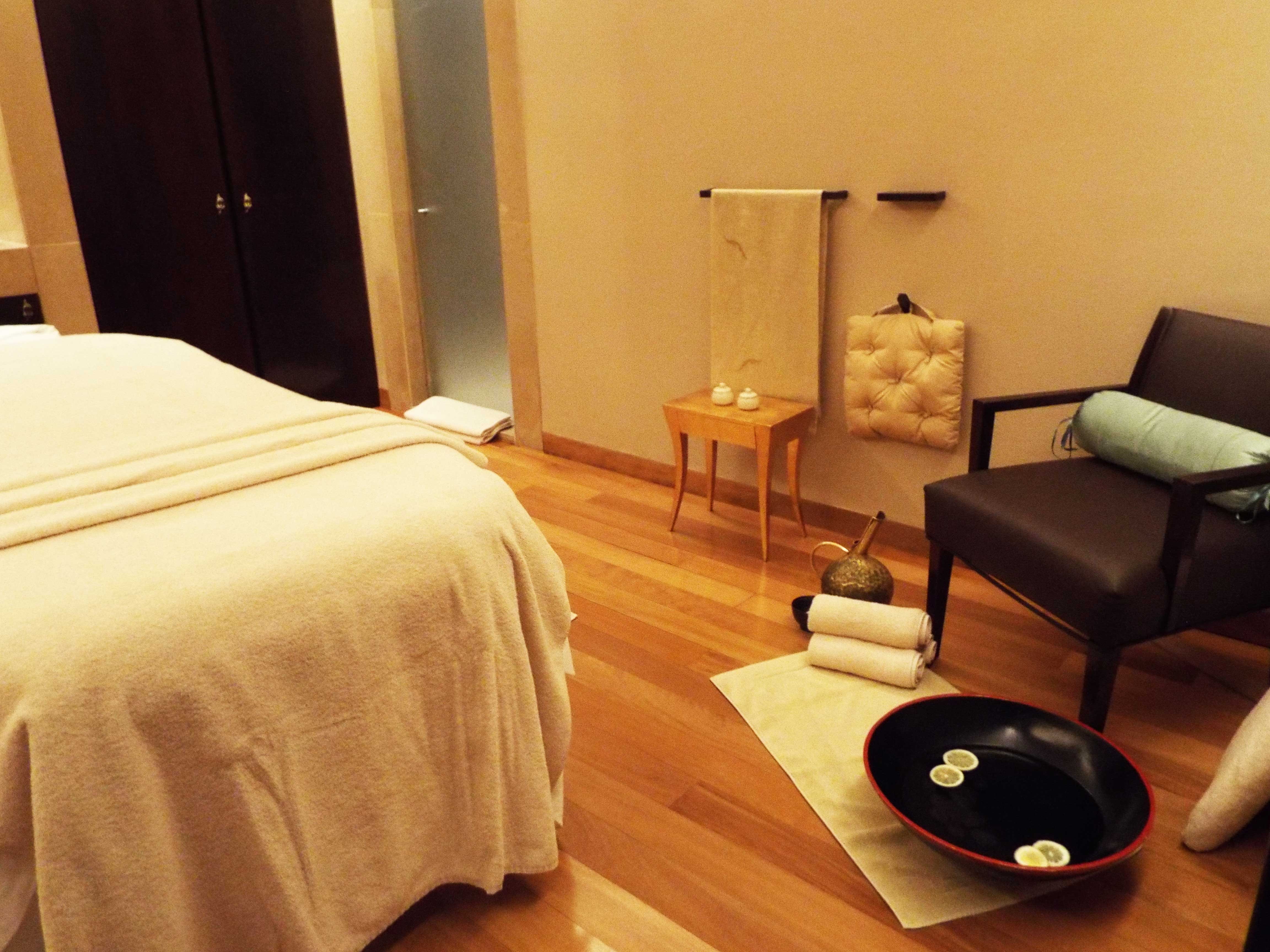 The Portuguese Retreat includes a foot bath, body scrub and massage, all tailored to your preferences. It uses natural & traditional Portuguese ingredients like grainy almond and honey for the body scrub and almond and/or rose oils for the massage. She used so many different techniques and movements and all the various parts of her arm with such finesse that I thought she had 4 hands at certain points.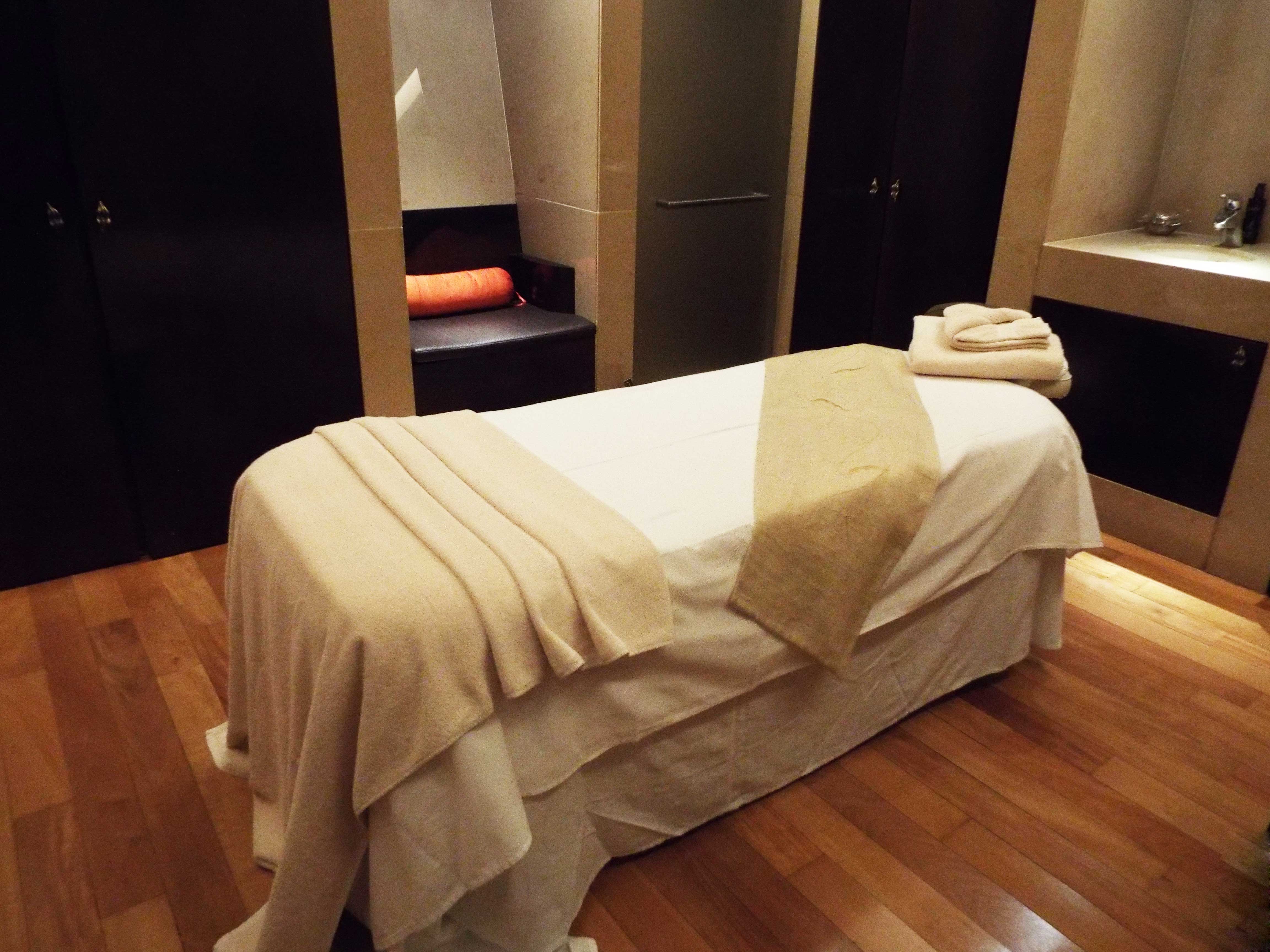 This bed is for massages while the treatment room I was in is for body scrubs and equipped with a shower.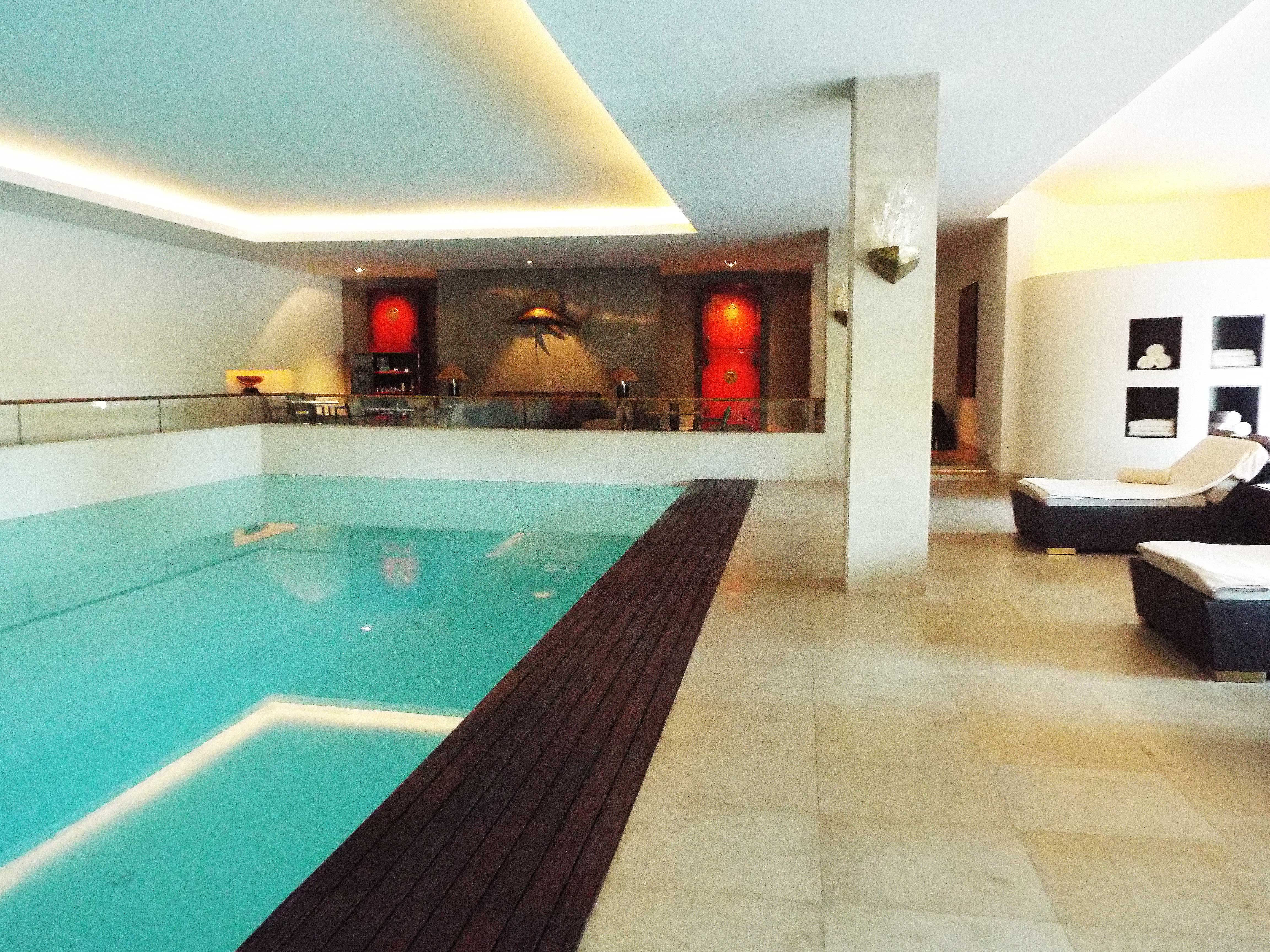 The pool area is peaceful and I found that there would only be 1 or 2 people there at a time.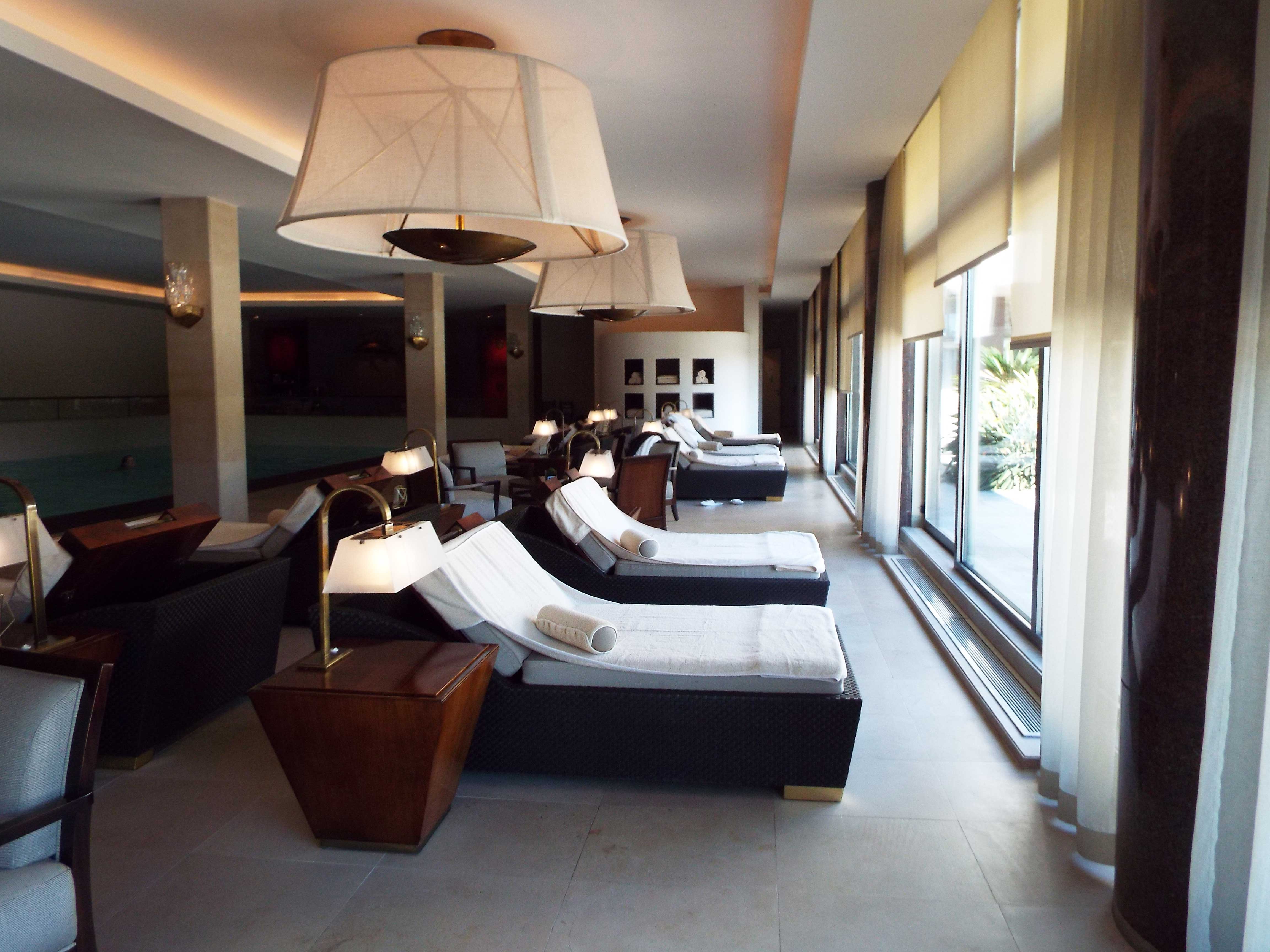 Super comfortable daybeds by the pool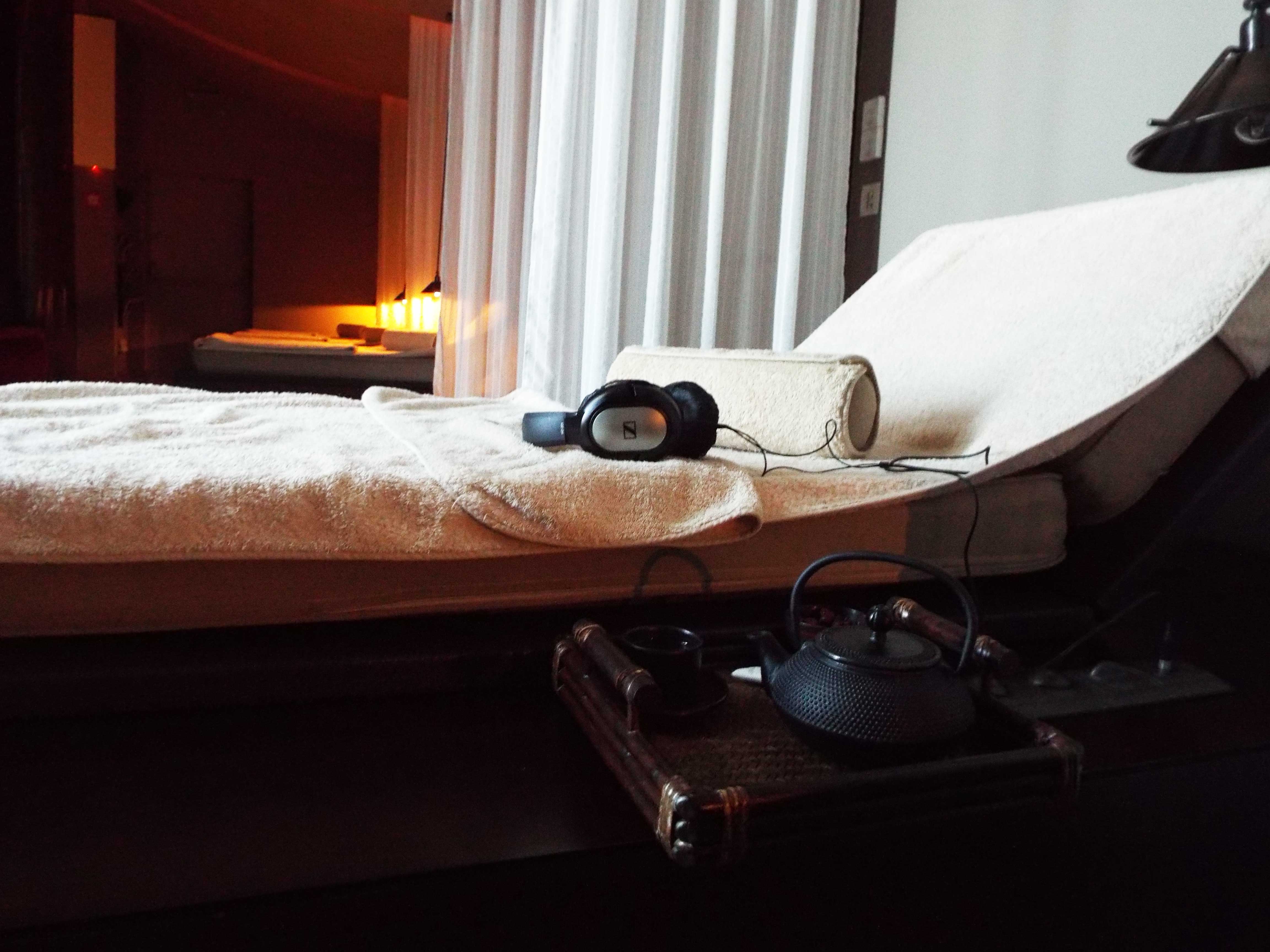 i spent about 20 minutes in the Asian-inspired relaxation room and was served authentic ginger tea (didn't taste like the bag teas), dried cranberries and headphones to listen to relaxing spa music.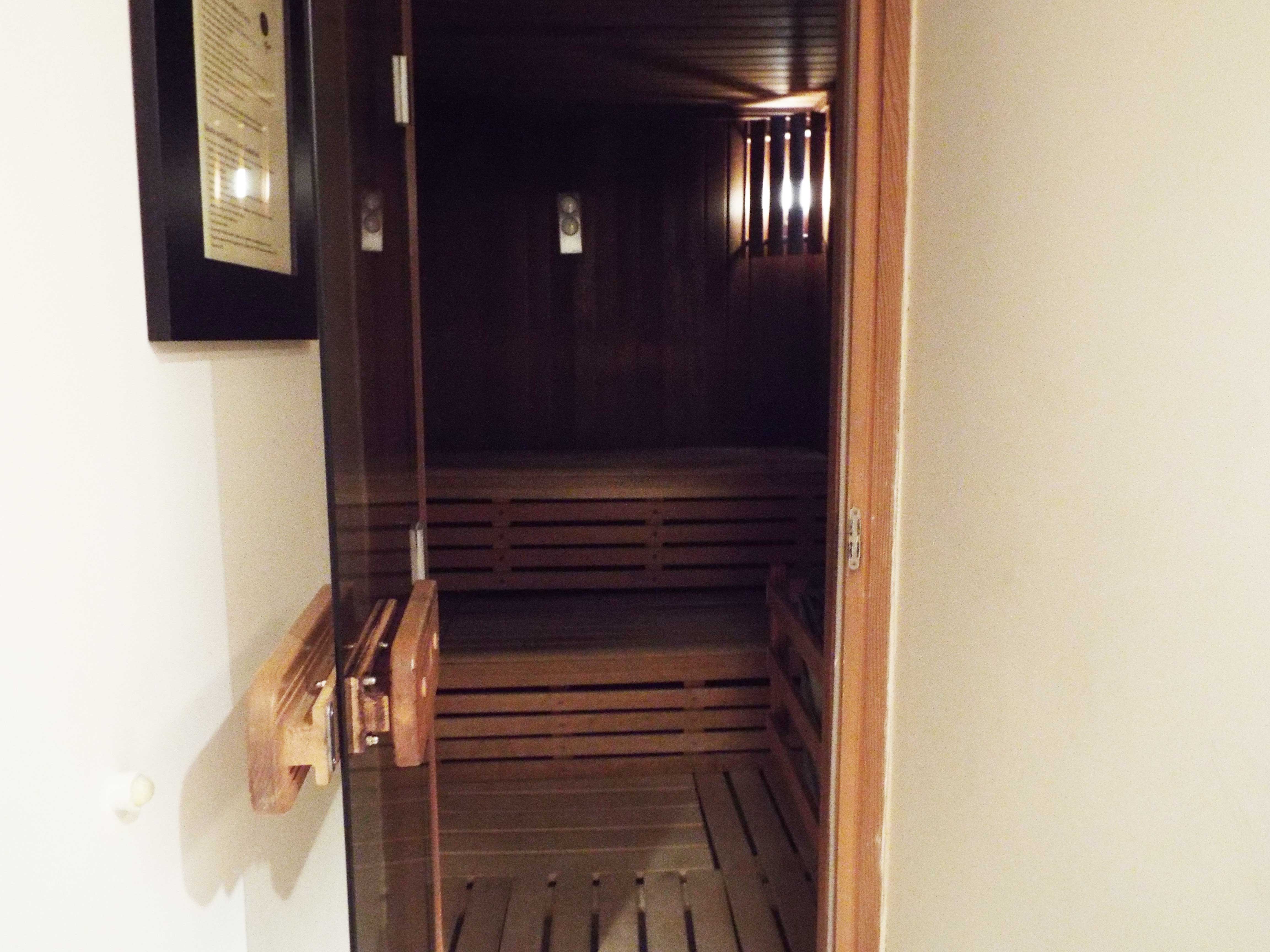 There's also a dry sauna, steam room & ice fountain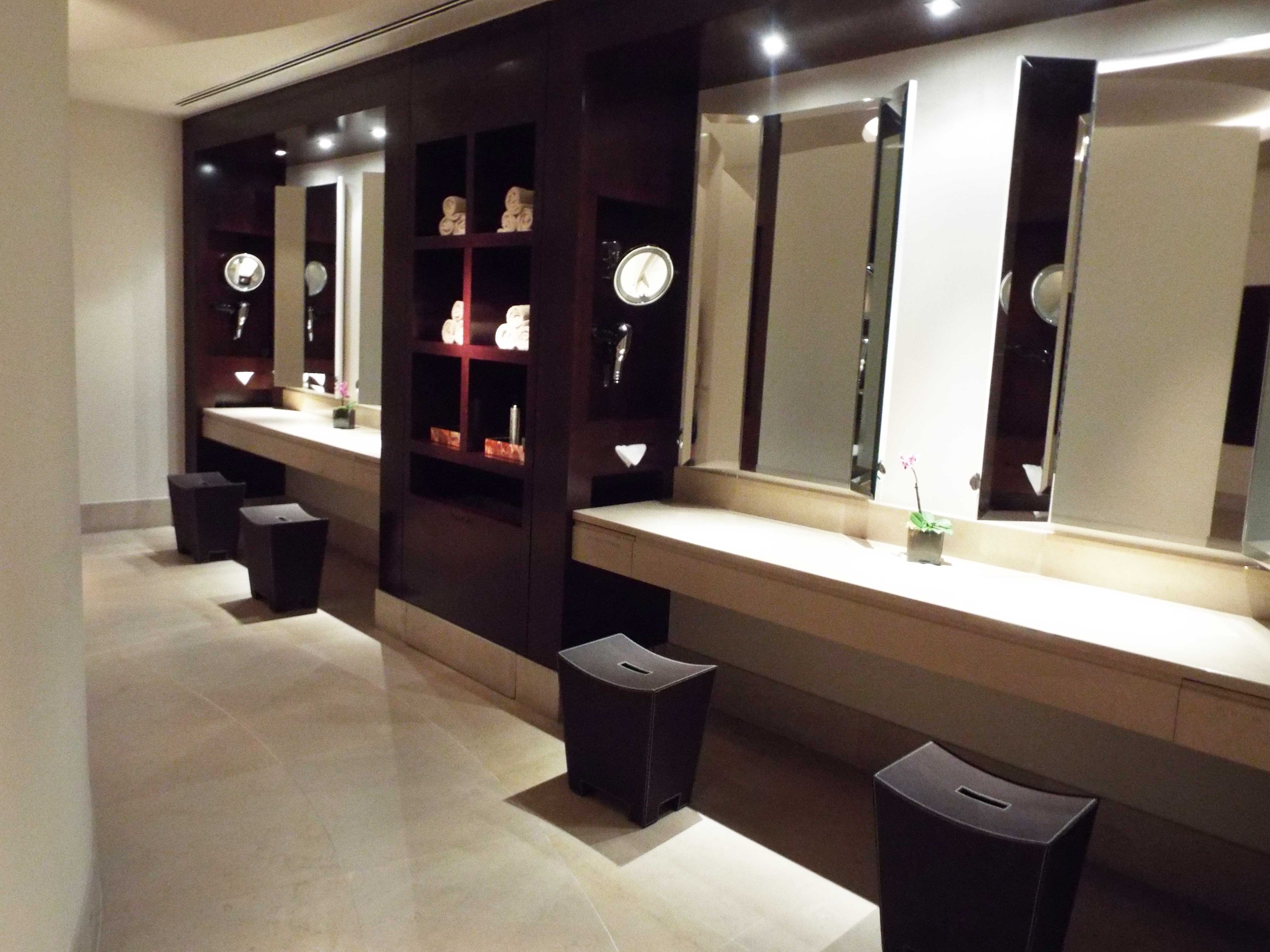 Grooming area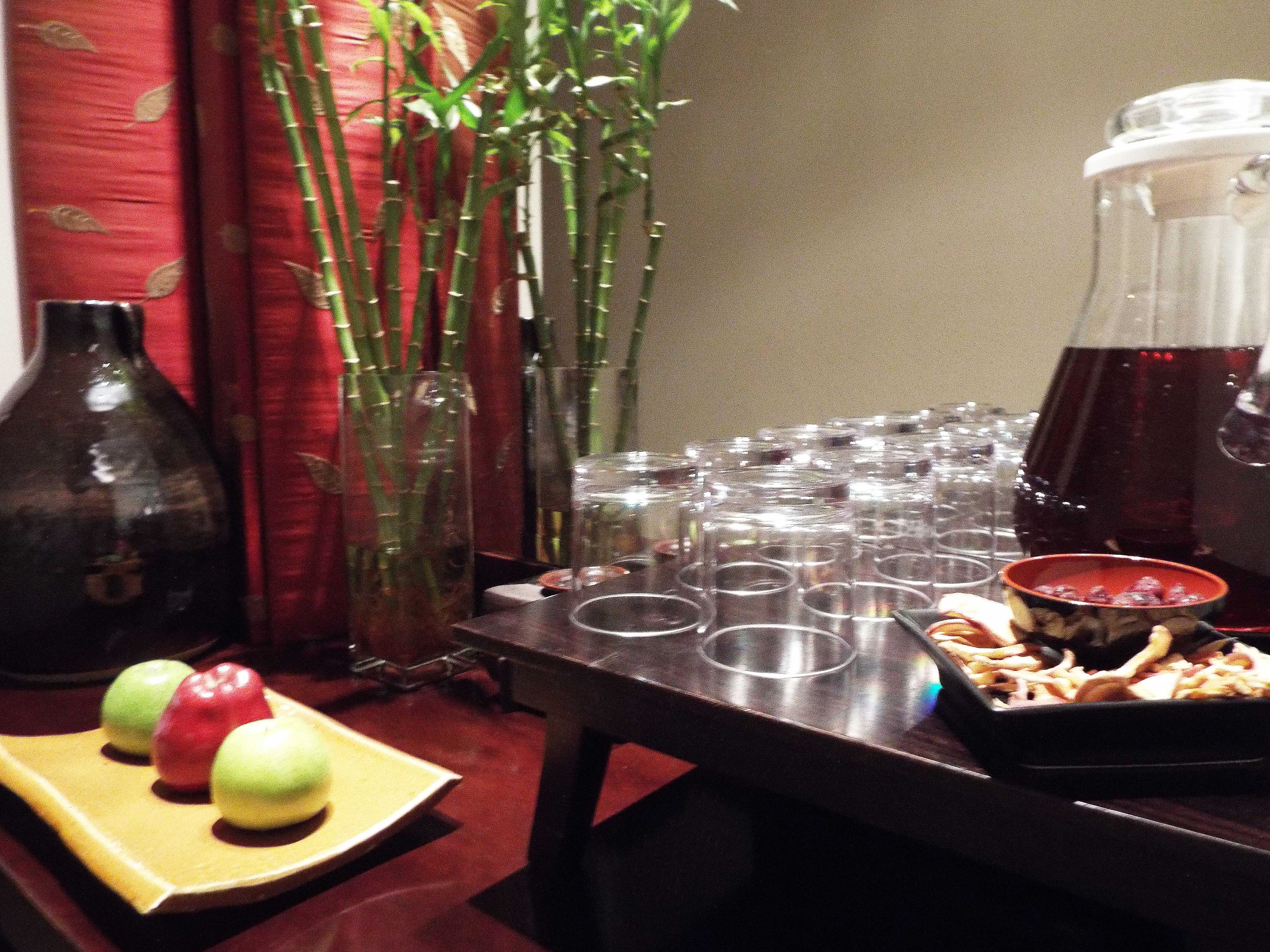 Helped myself to fresh tea and dried fruits
The gym on the 11th floor  has floor-to-ceiling glass walls with amazing views of the city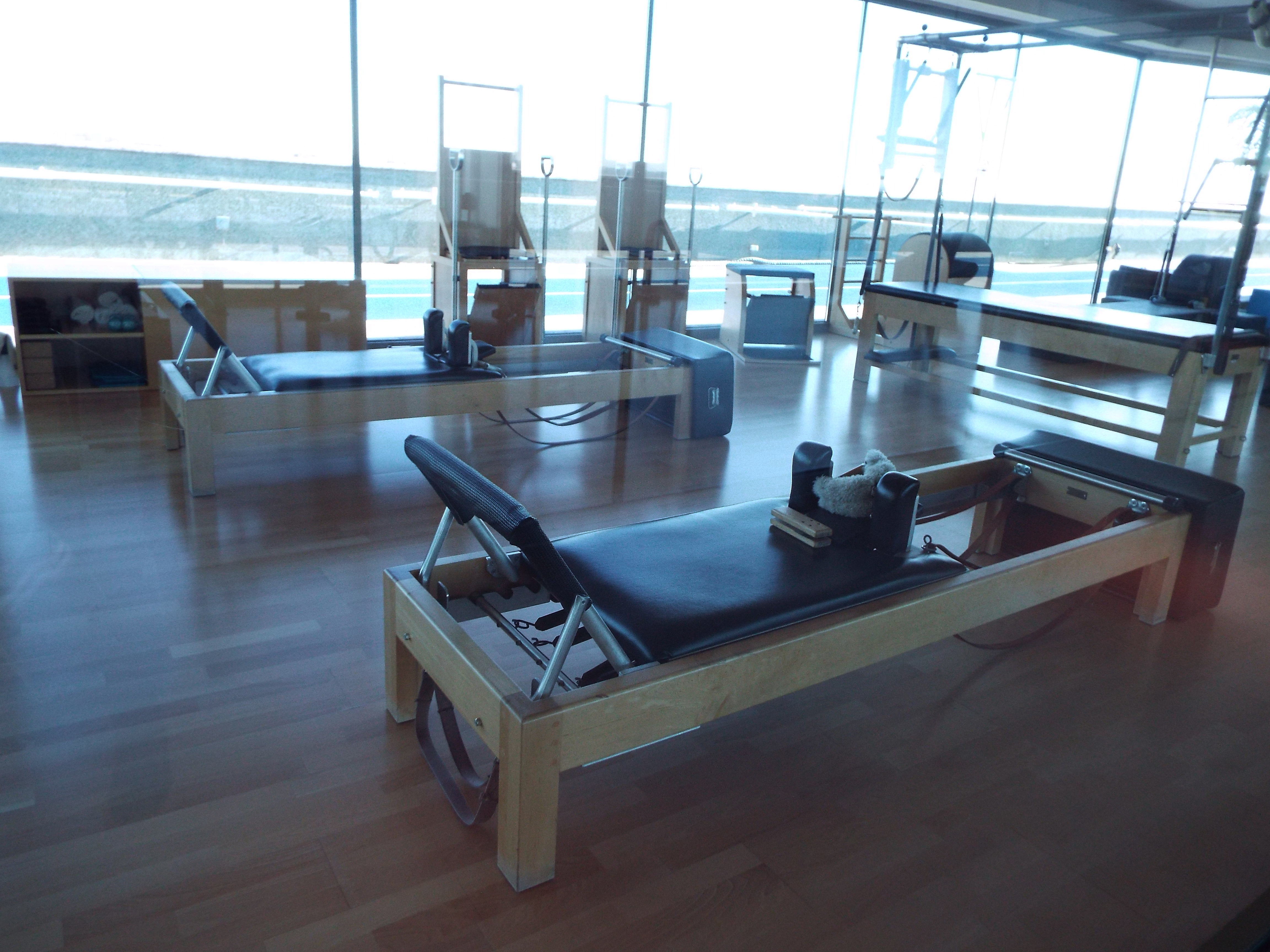 For the pilates enthusiasts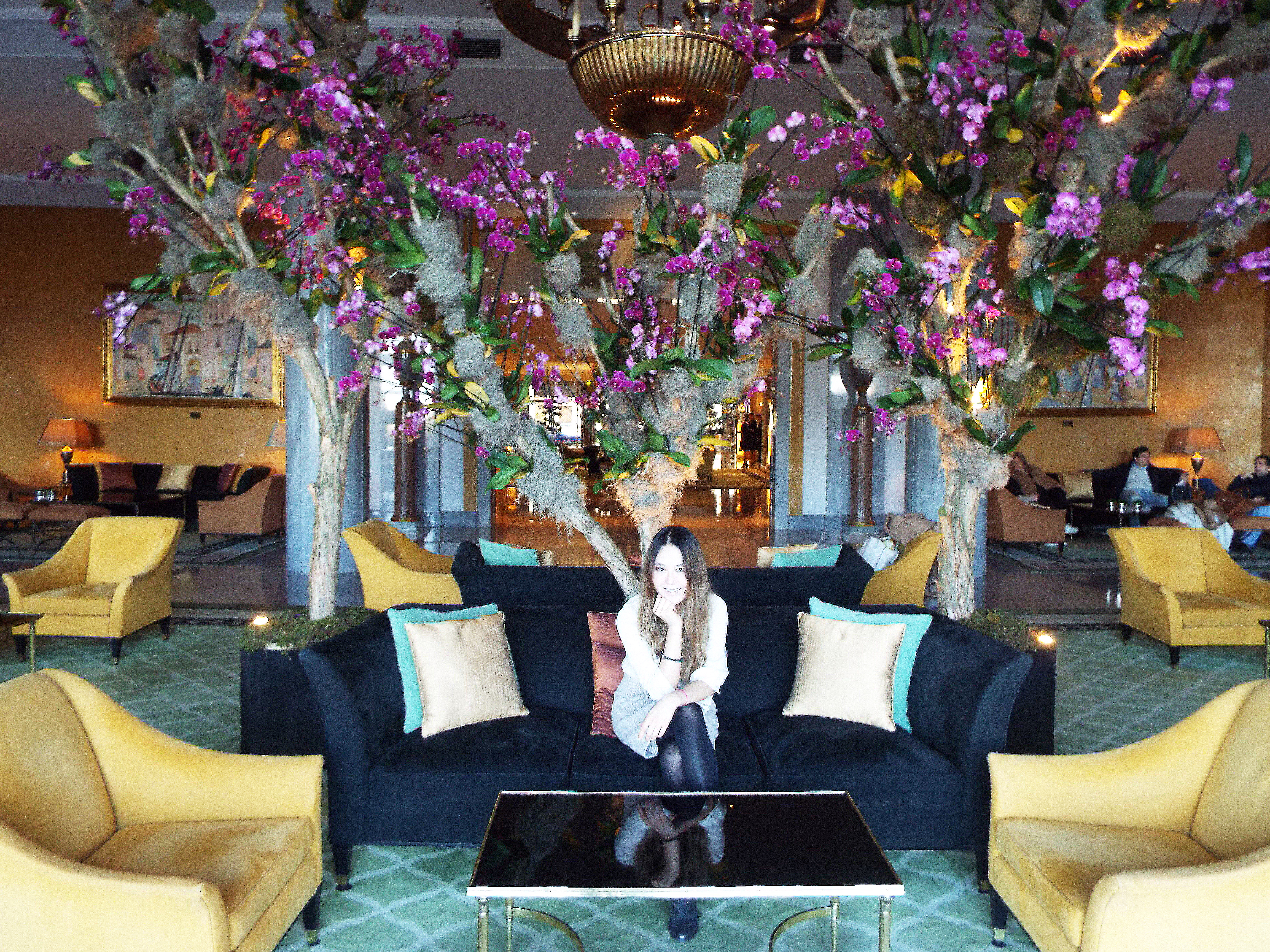 Final Thoughts
The Four Seasons Lisbon was everything I was hoping for and more. There's many 5-star hotels out there, but the Four Seasons plays in a league of its own. The hotel itself is exquisite and the service was impeccable. The FS Lisbon staff has perfected that delicate balance between subtle and overt in how they exceed expectations. And to add an extra dose of honesty to this post, my only remark is that I wished the WiFi on my floor was faster. Overall I had a phenomenal guest experience that reminded me why I fell in love with the Four Seasons all those years ago.
A special thank you to the Four Seasons Lisbon for hosting me.