If you're looking for a natural first aid brand that creates high quality products, check out the award-winning Bio-First. Bio-First is a line of pure, natural remedies that solves skin issues related to Eczema, Psoriasis, Radiotherapy, Lip Sores & First-Aid. Think Dirty certified, synthetic-free, and radically transparent, Bio-First makes high quality, naturally medicinal treatments for severe skin issues and skin wounds. Toss your Neosporin aside and try something healing as nature intended with Bio-First natural remedies. Bio-First contains no antibiotics, corticosteroids, petrochemicals, PEGs or synthetics. Read on for my Bio-First review and use discount code OBL to save 15% at Bio-First.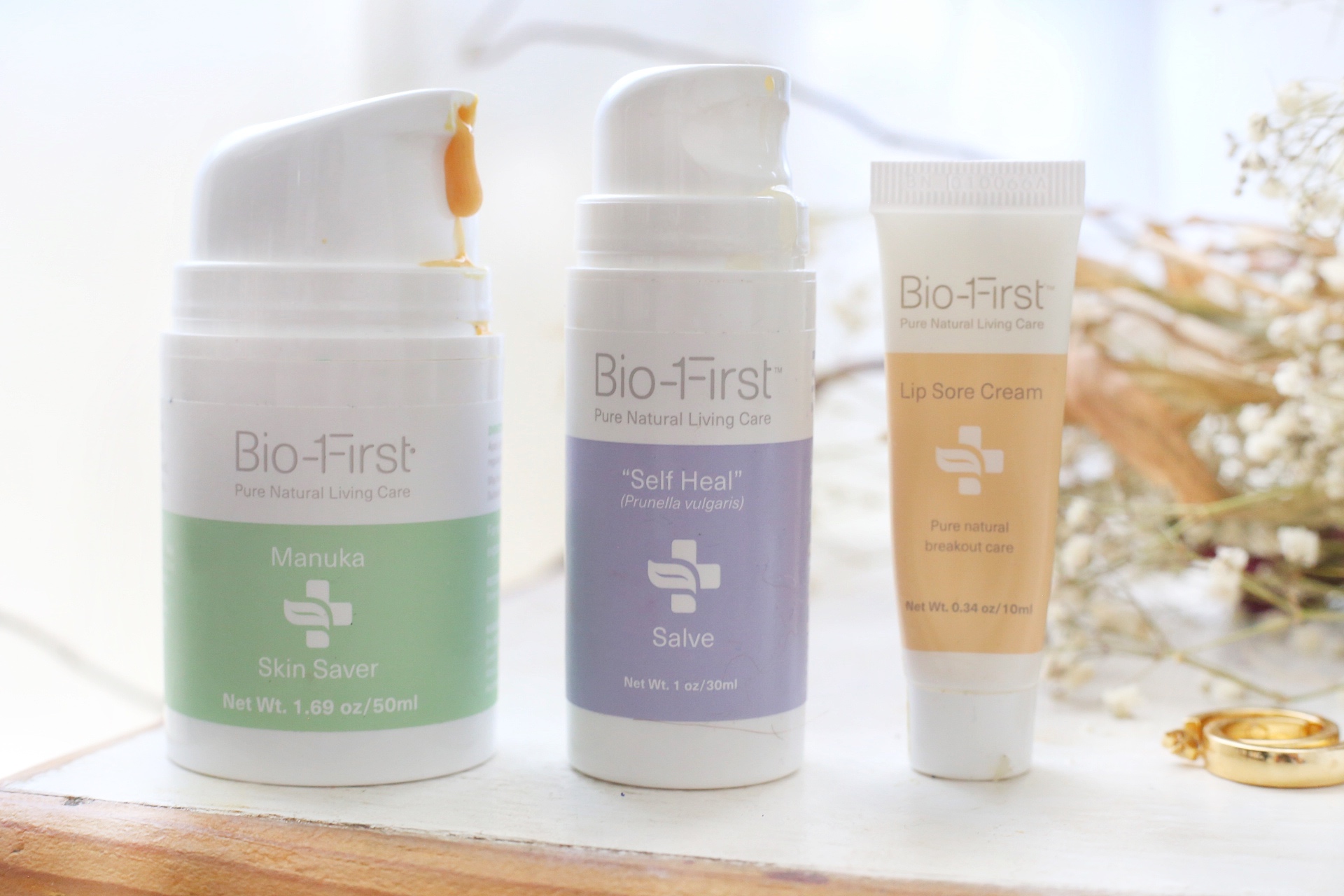 Bio-First is Australia made but also operate out of Texas where all US orders receive free shipping. The brand was started by a son-in-law and mother-in-law who holds a PhD background in natural medicine and are passionate about health and well-being.
Bio-First's natural remedies have won a number of recent awards including the 2022 LUXLife Health, Beauty & Wellness Awards for Most Innovative Non-Toxic Skincare Brand. All eyes are on this up-and-coming personal health brand's innovative formulas and products.
They also believe in backing what they claim and have obtained multiple certifications including Made Safe, Think Dirty, Australian Certified Toxic Free® and more.
Truly natural and synthetic-free, Bio-First aligns with the International NATRUE Standard Classifications of natural ingredients being: Natural, Derived Natural or Nature Identical. All products are primarily pure Natural, with small amounts of Derived Natural (example: an emulsifier) and any Nature Identical ingredients added at 1% or less and only when strictly necessary (example: a preservative).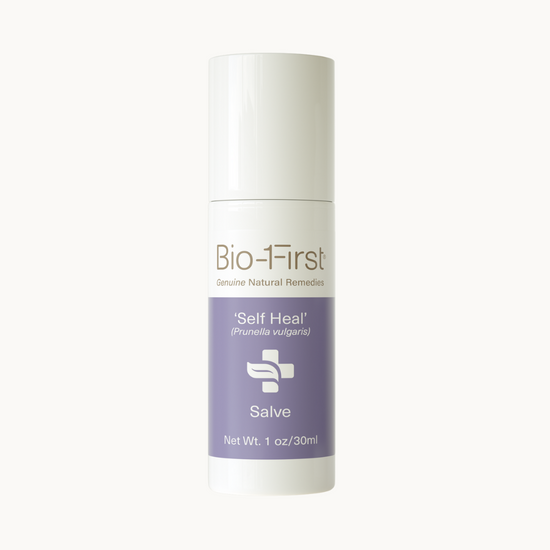 An all natural alternative to Neosporin, the Bio-First Self Heal Salve helps heal bites, scrapes, grazes and skin injuries. The vegan first aid formula contains a medicinal blend of Self Heal, Frankincense & Milk Thistle and has a strong medicinal scent from its natural ingredients. Self Heal Salve has a thick, rich salve consistency and a little goes a long way. Self Heal Salve also contains Menthol, Soap Wort Leaf Extract and Soapbark Tree Bark.
Bio-First Self Heal Salve can replace your first aid kit with its multi-purpose formula.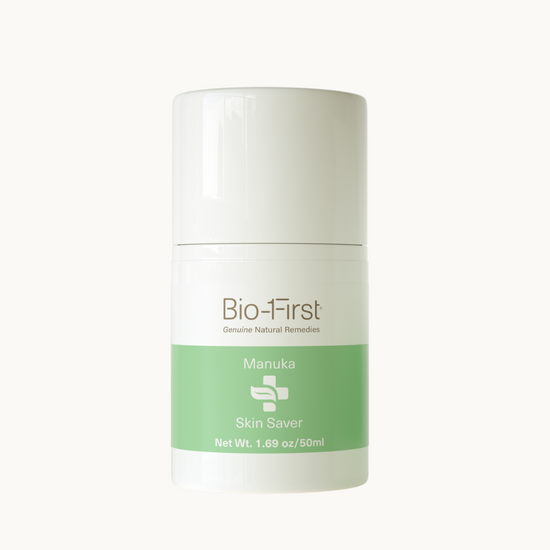 Manuka Skin Saver contains medical grade Manuka Honey, Milk Thistle, Aloe Vera & more and is specifically designed to feed compromised skin and provide a rapid effect on multiple skin issues.
The silky and lightweight Manuka Skin Saver is a brown-orange color and will leave a film of light orange wherever applied. It's not exactly for skin wounds like scrapes and cuts, but more for seriously troubled skin. Bio-First Manuka Skin Saver is useful for:
Irritated, red, inflamed, dry, dehydrated or itchy
Skin Prone to Eczema or Psoriasis
Damaged from UV or sun exposure
Highly distressed & compromised by radiotherapy
Disturbed & raw after a cosmetic procedure like micro-needling, dermabrasion or chemical peels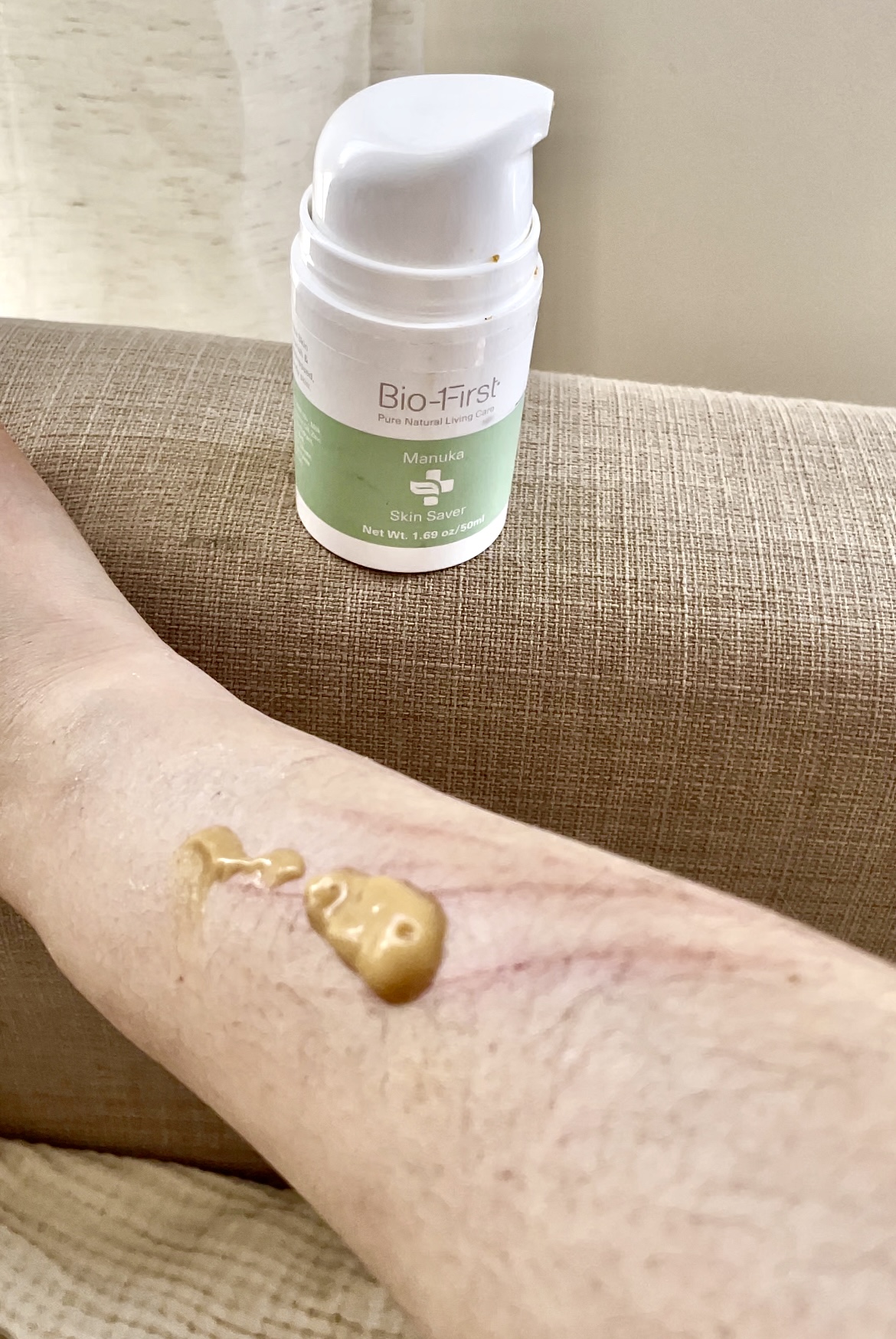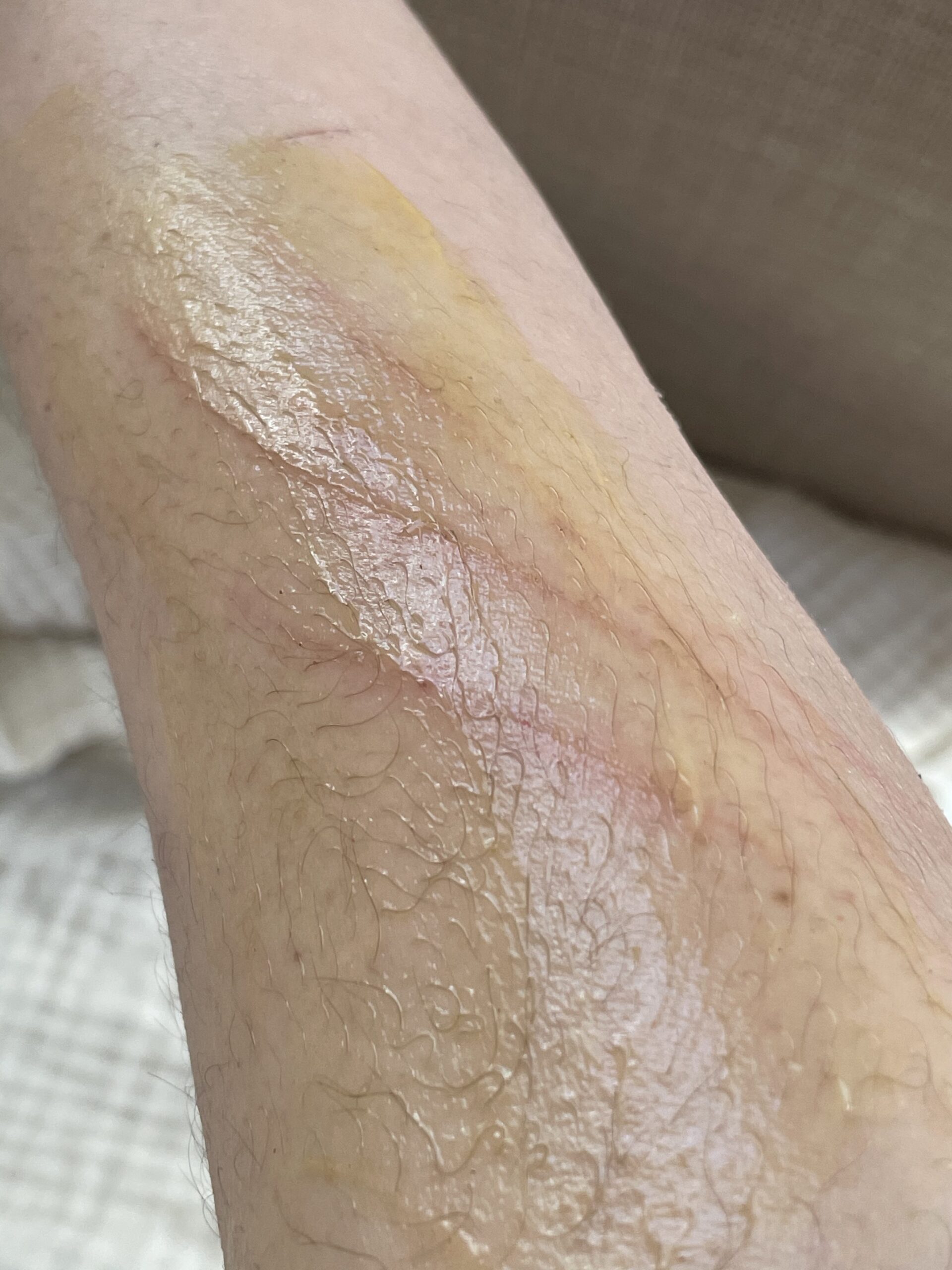 Use discount code OBL to save 15% at Bio-First. Shipping is free for all orders and dispatched same day.