San Diego based Cymbiotika launched in 2018 offering a range of innovative supplements using highest quality plant-based nutrients, combined with the most advanced bioavailable absorption technology. Many of the ingredients are organic and some are wildcrafted and biodynamic, which is often higher quality than organic. Cymbiotika never uses synthetics, GMOs, fillers, chemicals, preservatives, additives or sugars in any supplements. San Diego native and highly regarded health expert Chervin Jafarieh founded Cymbiotika with the help of his background in Biodynamics Farming and Permaculture to create vegan liquid-form supplements with the purest ingredients found across the globe. Sharing my thoughts on the supplements I've been using in this Cymbiotika review. Use discount code OBL to save 10% at Cymbiotika.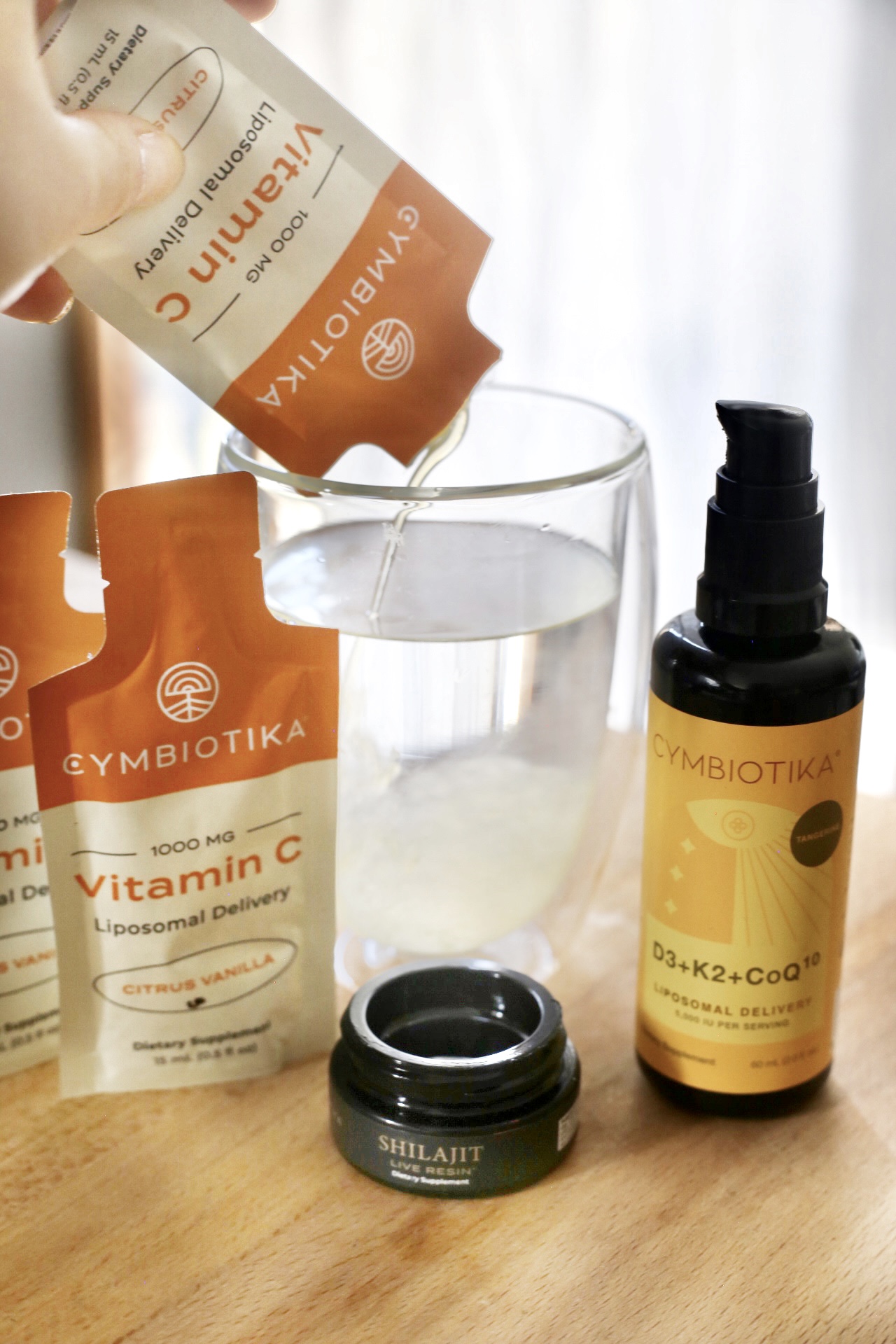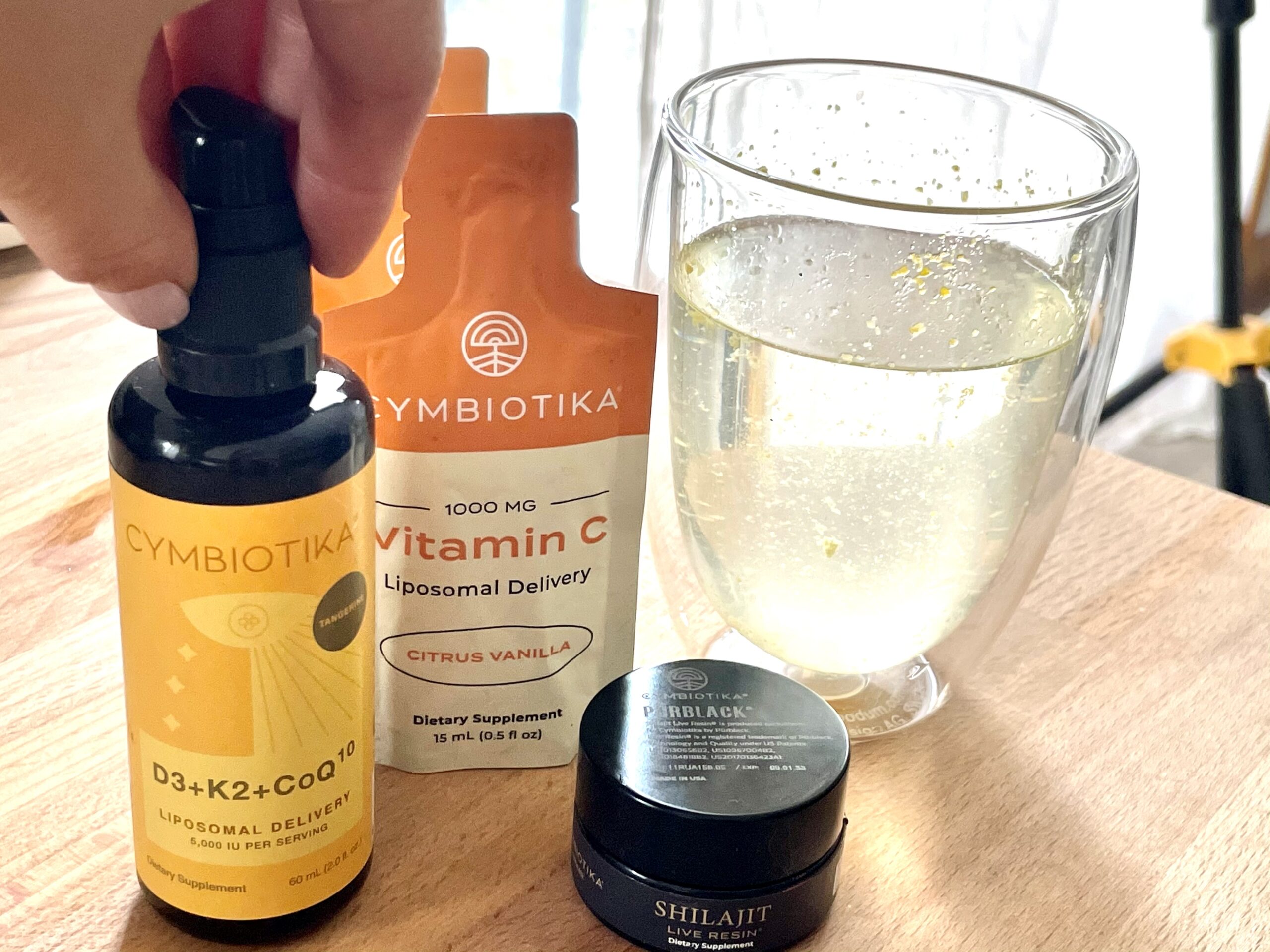 Shilajit is a supplement I've been curious about for years but never actually tried until now. It's black as the night and looks a lot like tar with a strong earthy mineral taste. Containing 84+ minerals, the Cymbiotika Shilajit Resin is rich with fulvic acid, humic acid, vitamins, enzymes, tocopherols, bioflavonoids, antioxidants, and metabolites for your body. According to Cymbiotika it is the most powerful adaptogen on the market, and contains the highest gold content in the world.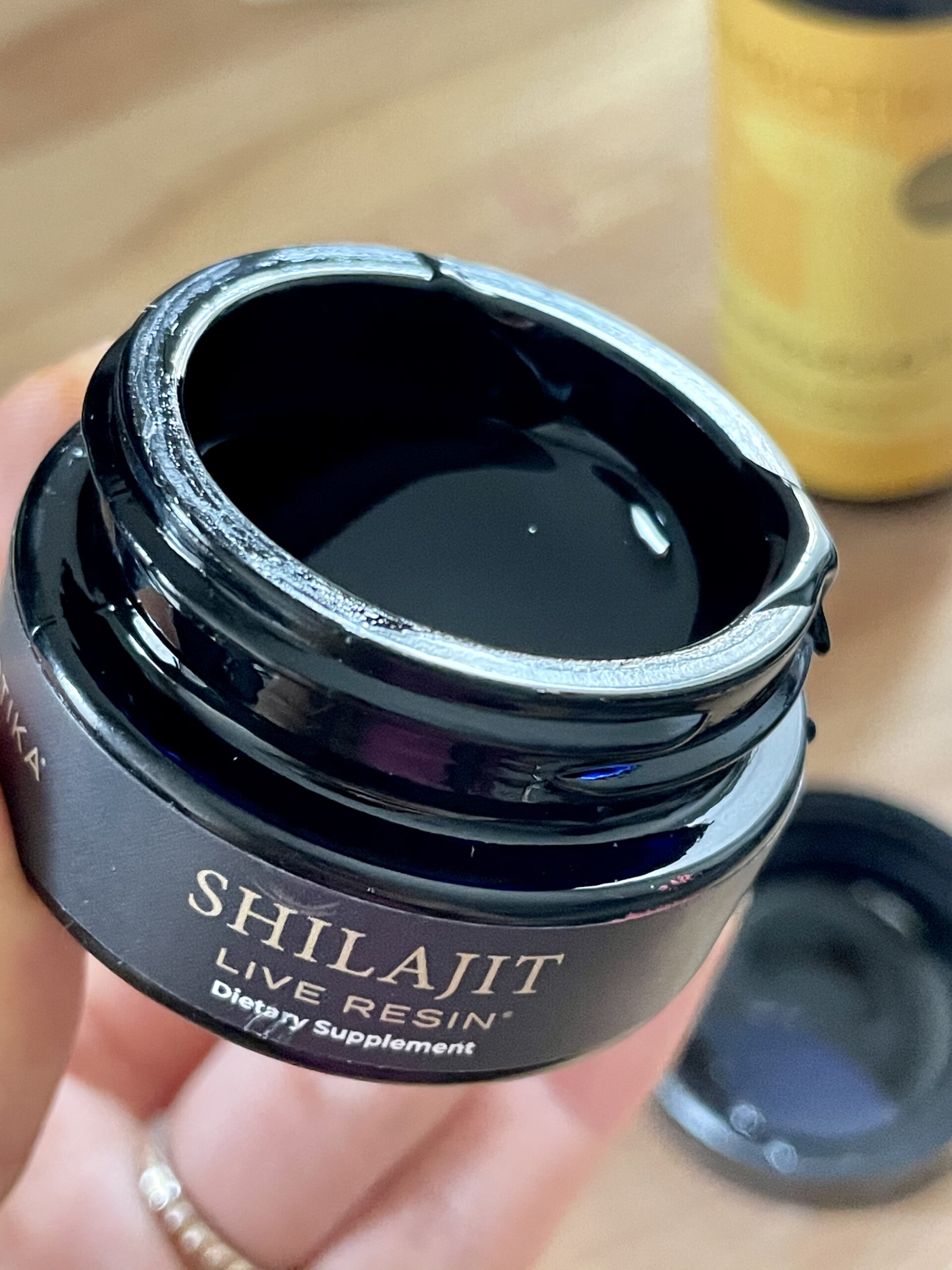 Ingredients: Purified Mineral Pitch Resin (Contains 333 ppm Elemental Gold and 100 ppm Elemental Silver)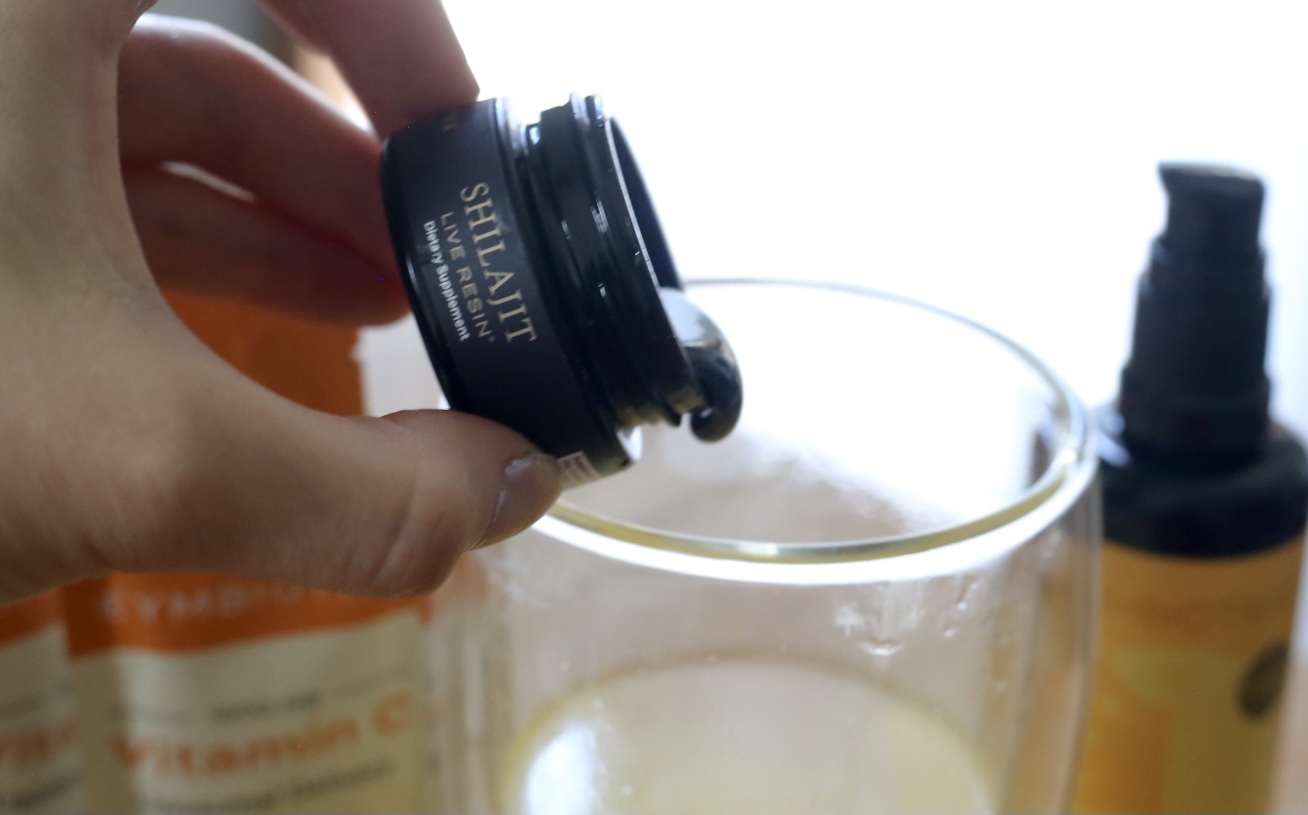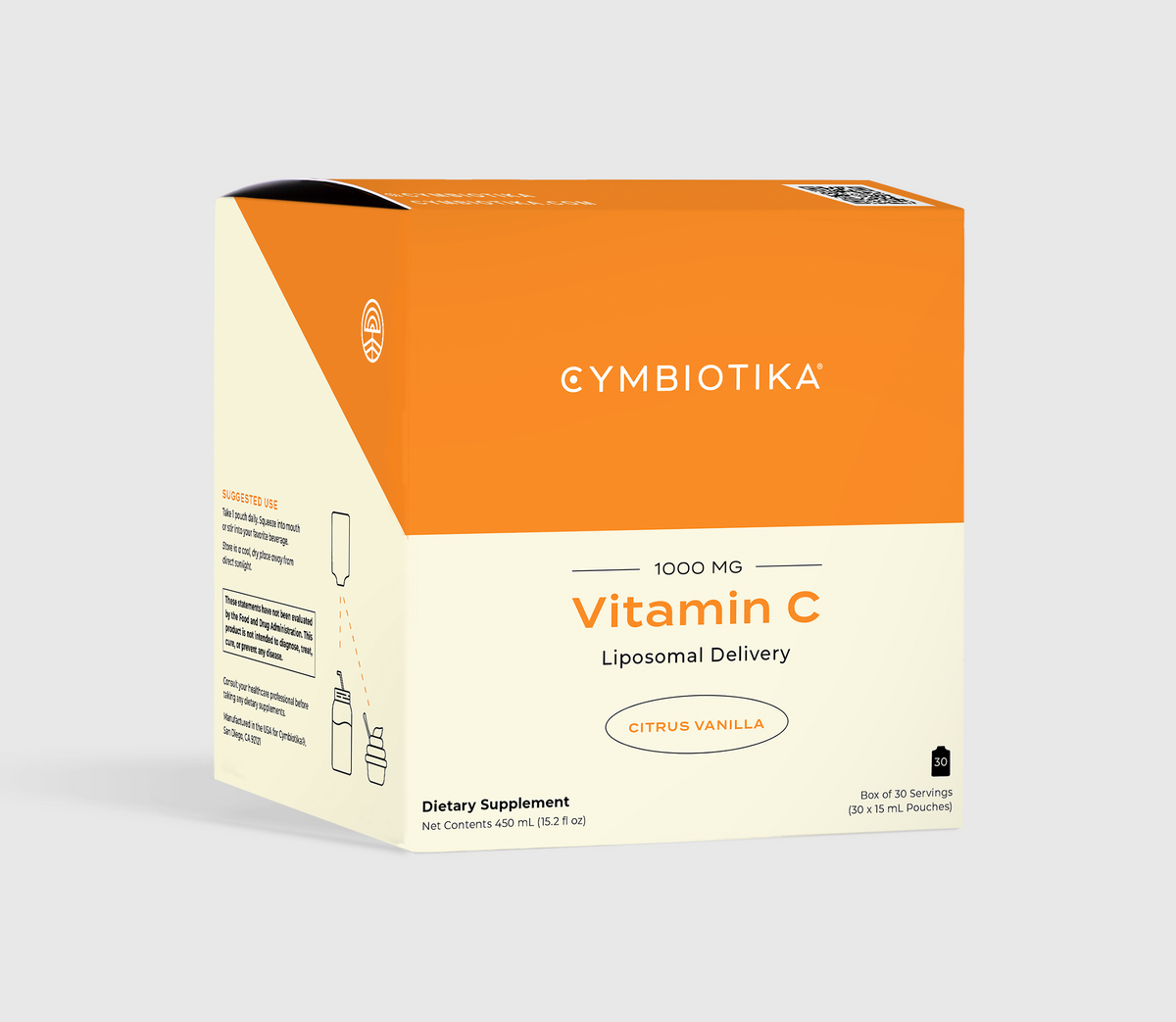 Cymbiotika's Liposomal Vitamin C supplement is derived from a blend of Non-GMO L-Ascorbic Acid and Sodium Ascorbate. To create the perfect synergy, they added Biotin (Vitamin B7), to support the production of proteins and enzymes that are needed for healthy skin, nails and hair growth.
I like this over a traditional oral vitamin C dietary supplement, because the liposomal technology provides superior absorption, allowing for effective high level dosing. Liposomal is always the way to go if you can afford it. Liposomal delivery can significantly improve the bioavailability of vitamin C (the rate at which it's absorbed by the body). In fact, its efficiency is close to the intravenous delivery of vitamin C in medical settings.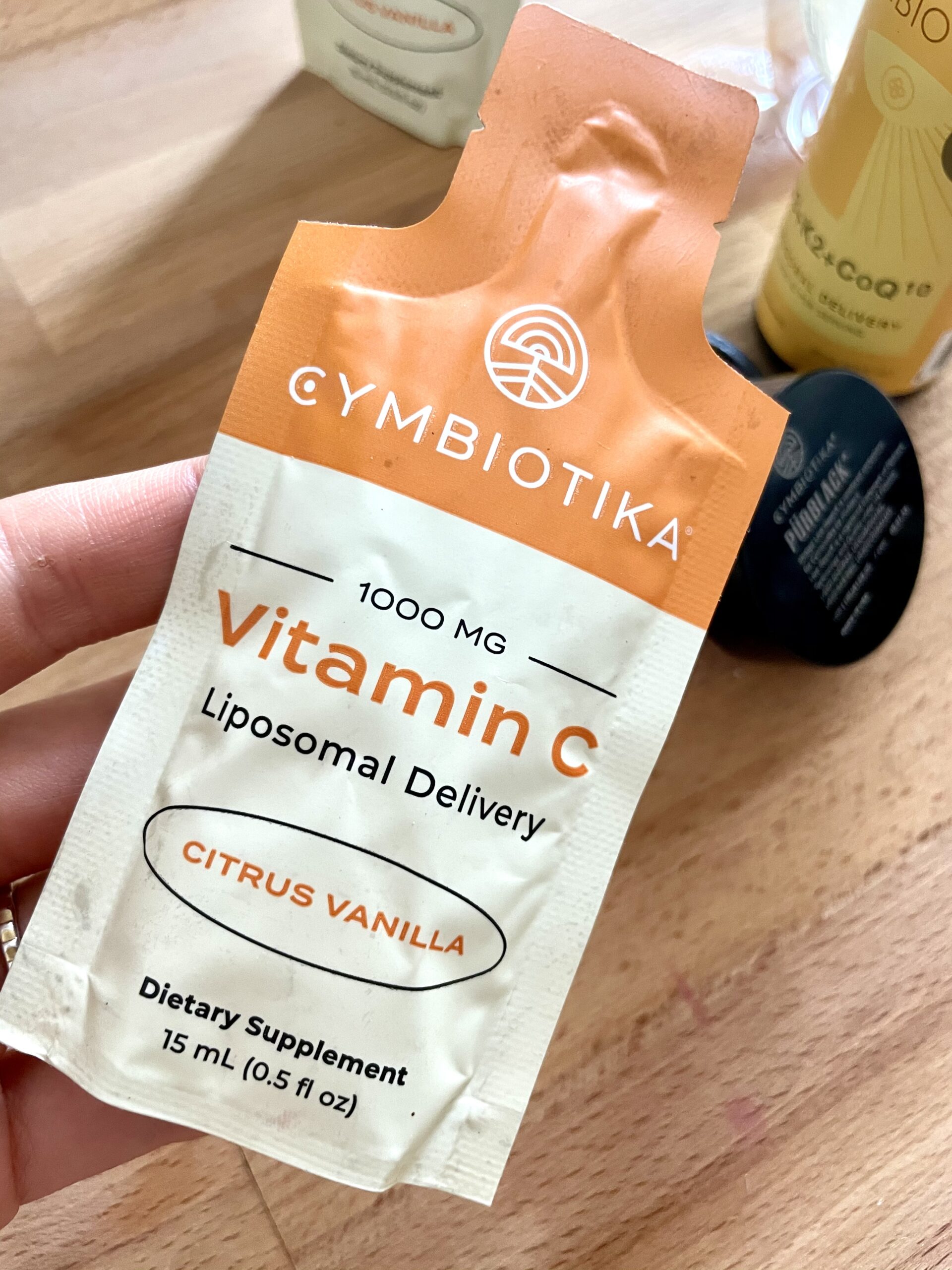 If taking directly from the pouch it's VERY sweet! If that's not your thing I recommend adding it to glass of water.
Ingredients: Vitamin C (from Ascorbic Acid (80%) and Sodium Ascorbate (20%)), Potassium (from Potassium Bicarbonate), Biotin, Phosphatidylcholine

Other Ingredients: Organic Glycerin, Purified Water, Konjac Root, Organic Vanilla Extract, Citrus Pectin, Organic Orange Peel Oil, Vitamin E (as D-Alpha Tocopherol), Malic Acid, Beta Carotene, Organic Citrus Extract, Citrus Bioflavonoids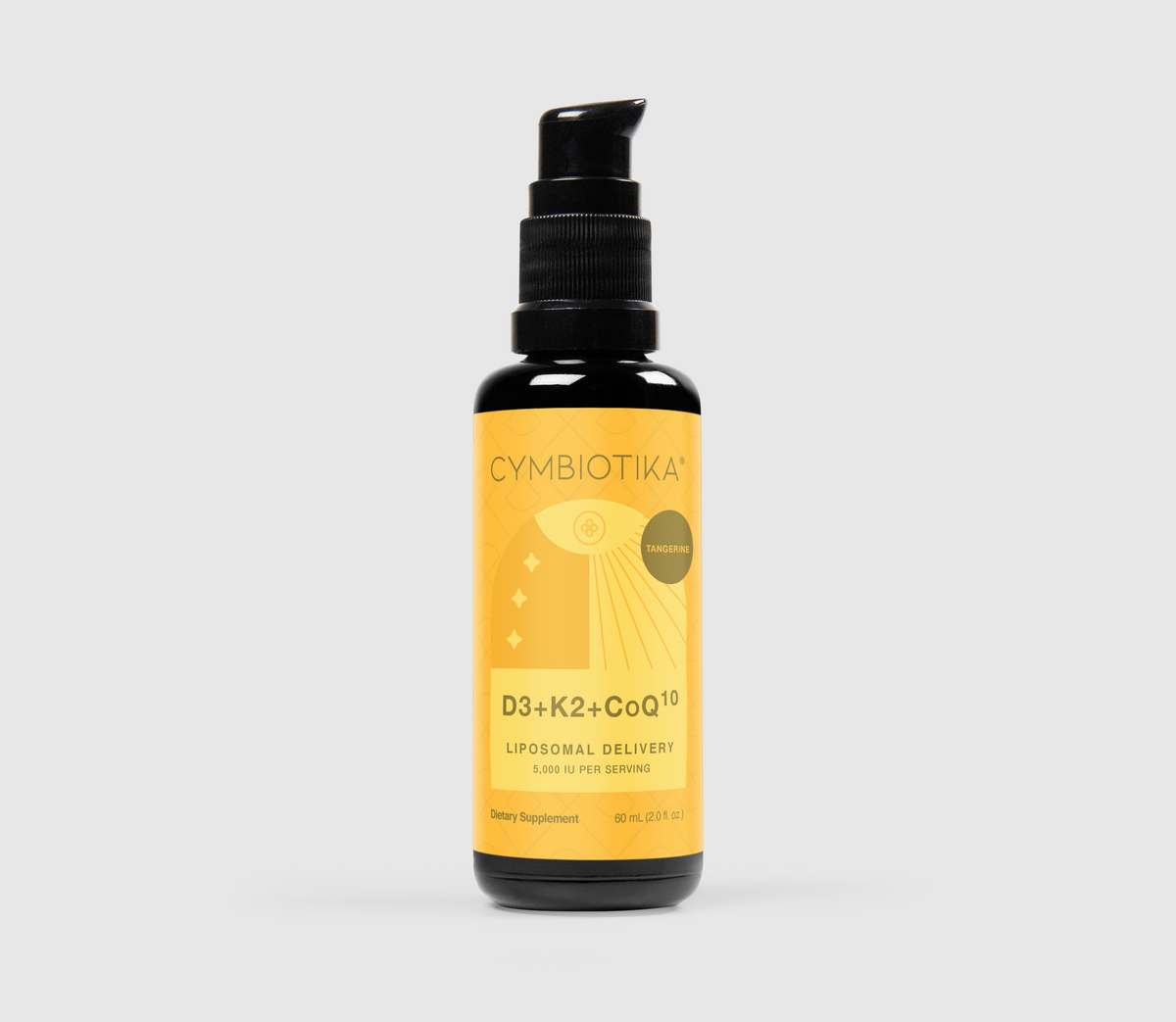 Cymbiotika's Liposomal D3 + K2 + CoQ10 dietary supplement contains the highest quality plant-based materials essential for activating over 3,000 genes associated with longevity. I pump 12 squirts into a glass of water and love tartly sweet tangerine flavor.
This vitamin D supplement may provide health benefits such as supporting immune function, heart health and increasing bone strength.
Vitamins D3: critical for supporting bone health by regulating phosphorus and calcium absorption
Calcium and phosphorus: strength and density of teeth and skeletal system
Vitamin K2: can assist vitamin D in keeping healthy bones
Cymbiotika's Vitamin D3 and K2 liquid formula contains a highly bioactive form of vitamin K2 called menaquinone-7, or MK-7. This formula may also help promote brain health, mental clarity, and support normal blood clotting while increasing energy levels.
Millions of Americans are deficient in Vitamin D, which is why I try to take it regularly during the winter especially as I get very little sun. Other Vitamin D benefits include:
Absorb calcium and phosphorus to build healthy bones and prevent bone density loss
Lower inflammation to boost immunity and prevent cardiovascular issues
Control insulin to support healthy blood sugar levels
Improve nerve and muscle systems to create healthy movement and reactions
Support brain function to defend against depression and mood disorders
Regulate enzymes to support sex and adrenal hormone production
Reduce tumor growth to protect against cancer
Ingredients: Vitamin D3 (Lichen), Vitamin K2 MK-7, Vitamin K2 MK-4, Selenium (Selenomethionine), CoQ10 (Ubiquinol)

Other Ingredients: Purified Water, Organic Glycerine, Phosphatidylcholine, D-Alpha Tocopherol, Malic Acid, Konjac Root, Beta Carotene, Organic Tangerine Oil, Organic Citrus Extract
Affiliate discount code OBL saves 10% at Cymbiotika.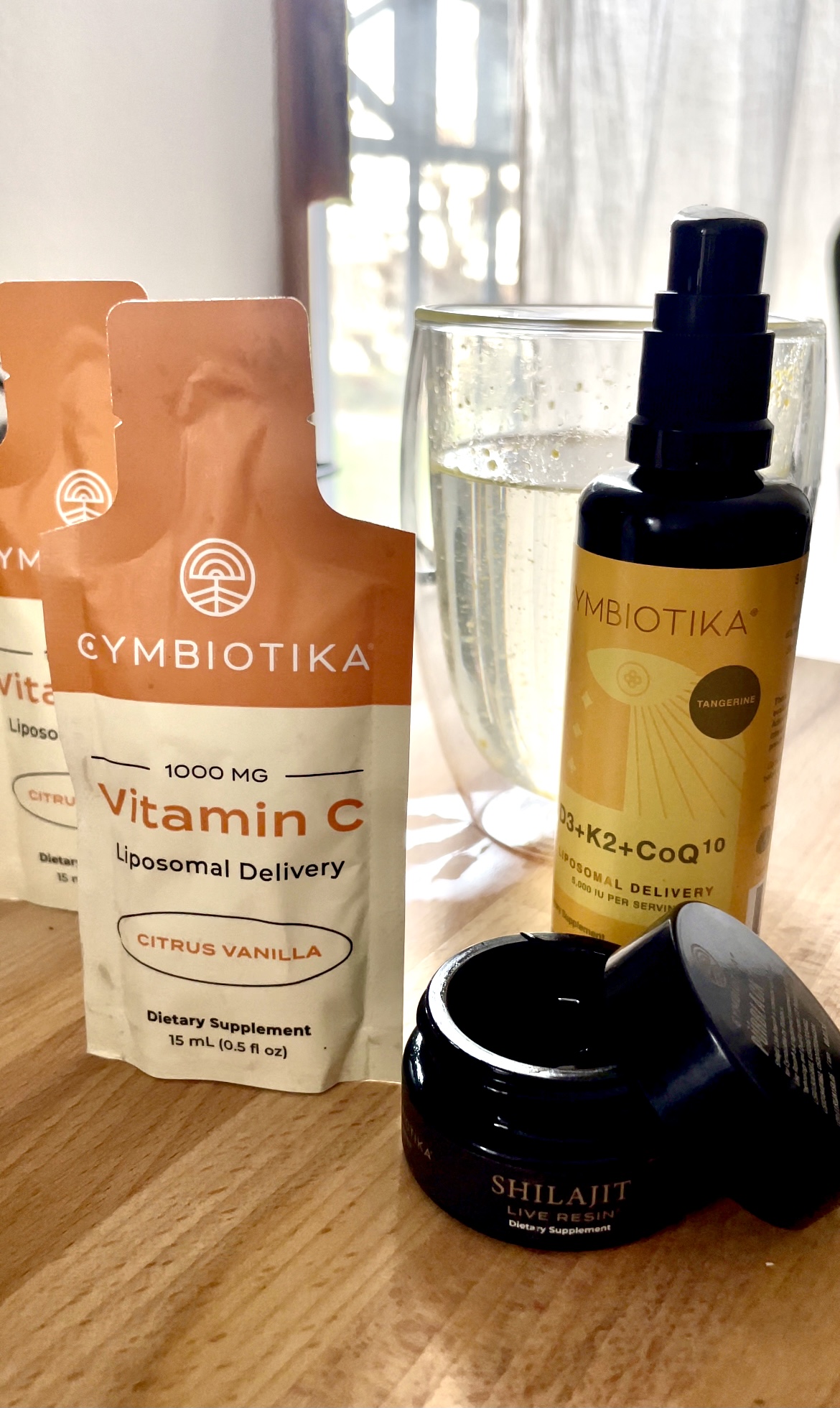 n