Founded in a 1 bedroom Brooklyn apartment in 2017, Golde makes plant-based superfood supplements that are accessible and fun. Their debut product was the Golde Turmeric Latte Blend, and today they've grown to offer a range of functional 100% natural and vegan-friendly supplements. In a world where wellness is positioned as luxury, Golde is doing things differently. Their packaging uses a rainbow of colors that brighten your day and many of their ingredients are organic.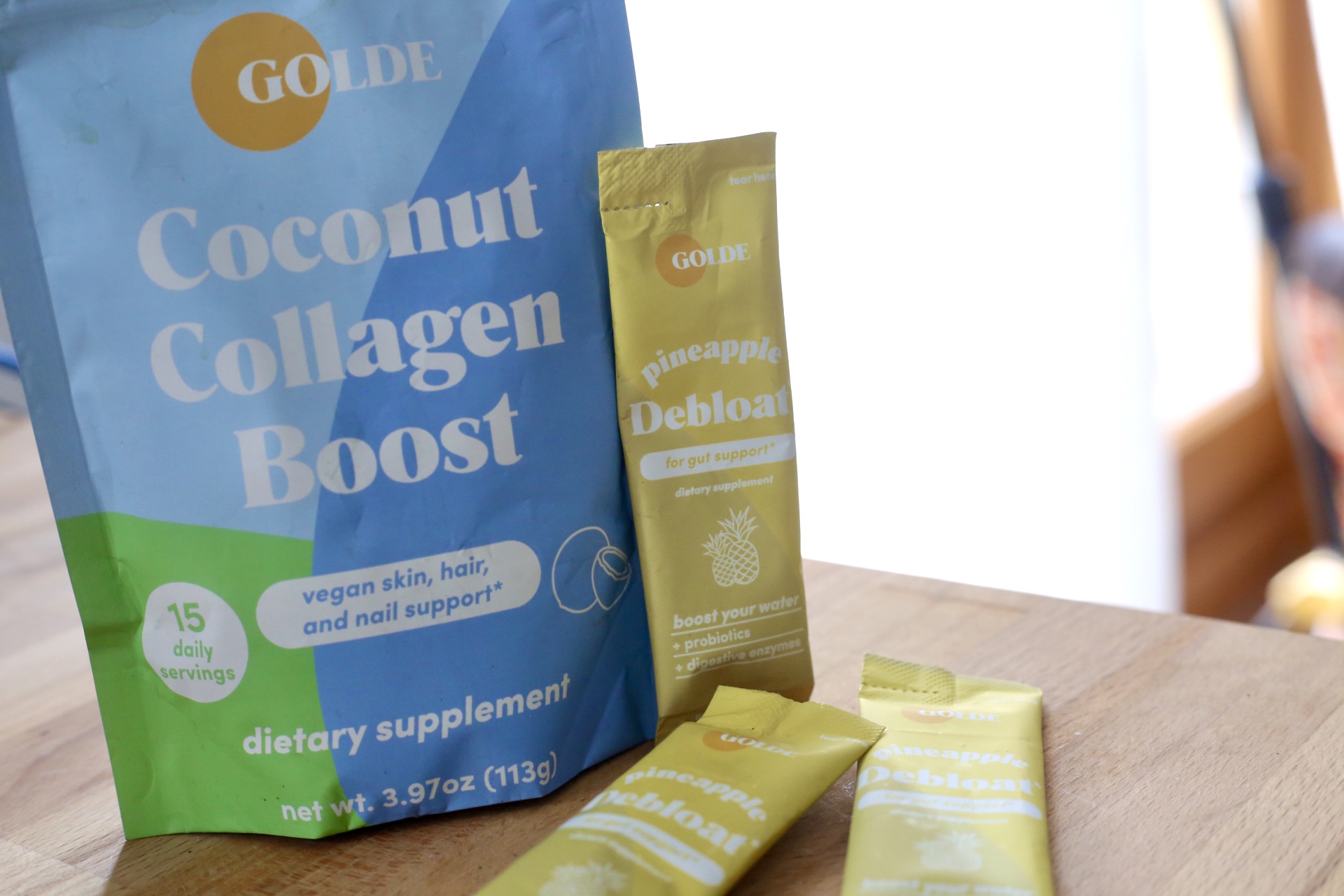 This collagen creamer can be added to coffee, smoothies or plain water to help your body produce collagen. It contains coconut milk powder, bamboo extract, biotin and hyaluronic acid to help with healthy skin, hair and nails. It has a subtle vanilla coconut taste.
Ingredients: coconut milk powder, bamboo extract, hyaluronic acid, biotin, organic vanilla flavor, monk fruit extract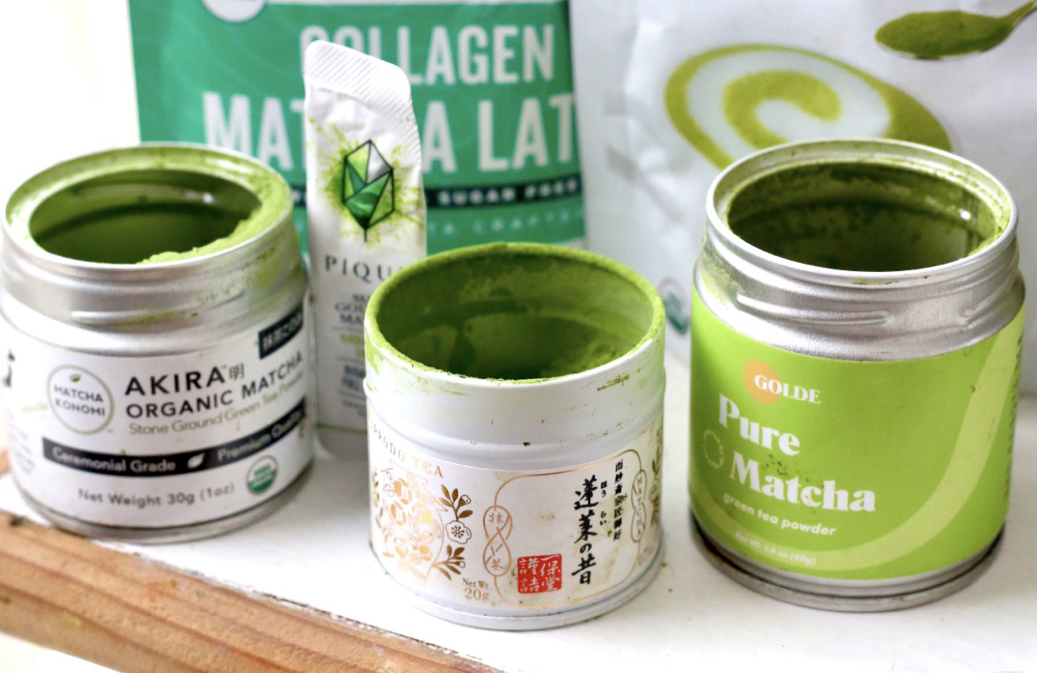 Golde's matcha is made with 100% pure, shade-grown green tea leaves from Uji, Japan.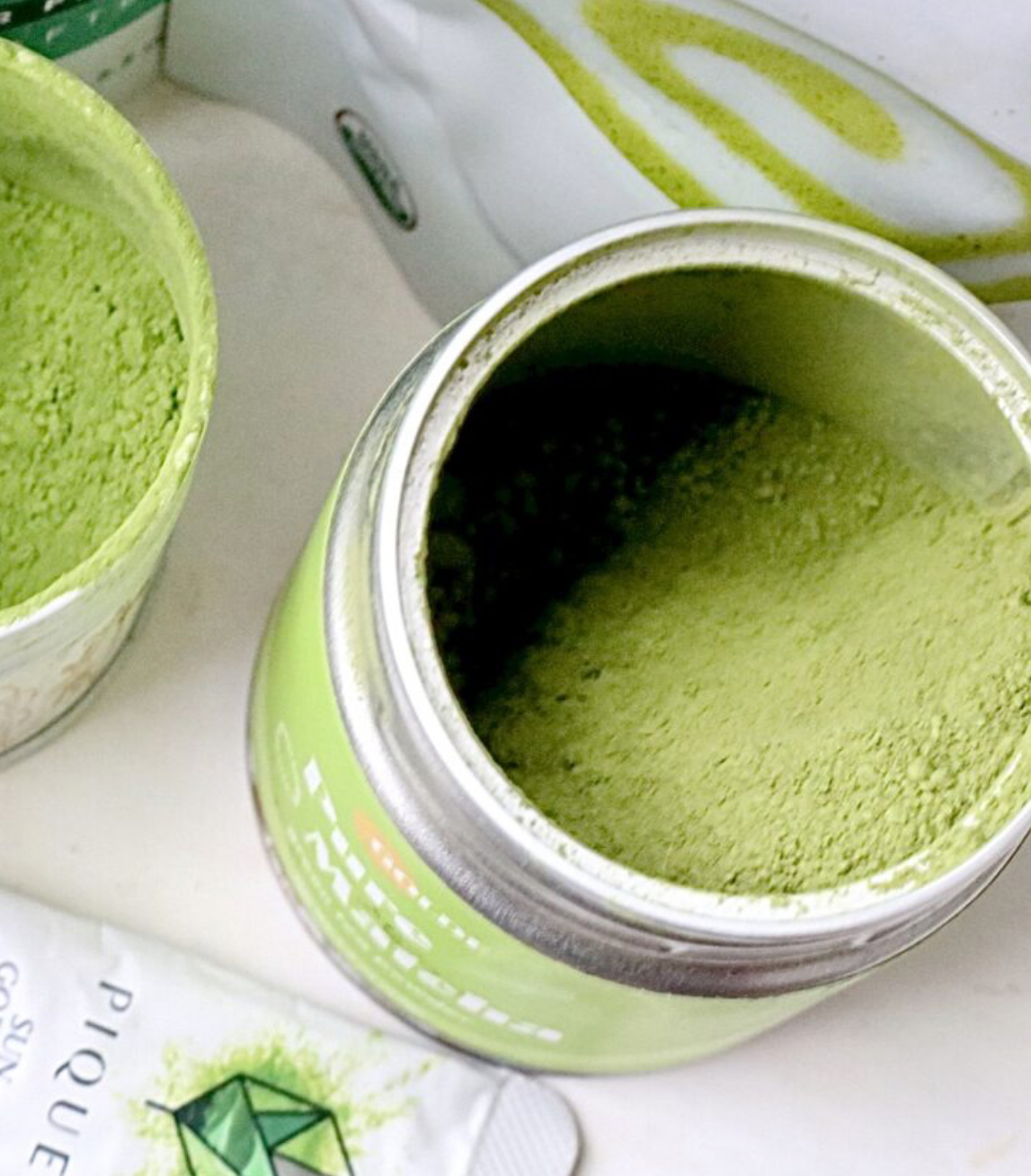 The Pineapple Debloat was formulated as a substitute for products like probiotics, digestive enzymes, and ginger shots so you can save money and get more bang for your buck. It provides full spectrum gut support and digestive enzymes for natural bloat relief and lasting digestive balance. It comes in individual sachets you can add to a glass of cold water.
Ingredients: coconut water powder, citric acid, pineapple juice powder, digestive enzymes, salt, turmeric (color), rice fiber, natural pineapple flavor, organic ginger extract, probiotics, organic stevia extract, monk fruit extract