Today I wanted to share how my blog went from making exactly $1.13 in April 2022 to $3000 a month in passive income. And no, this "how to make money blogging" article is not going to try to sell you a Bluehost Subscription, Tailwind for Pinterest or get you to buy a $1600 (only!) blogging course. I never thought I would ever reach this level of blogging (it's now at the $5k/month mark), because it didn't seem realistic for a personal blog in a very small niche. I also didn't start my blog with the intention of making it a source of income. I created my website as a hobby and an extension of my Instagram for people who wanted something more in-depth to read than what I could write in a caption. If I was able to treat myself to a latte to brighten my week then I was happy. But living in a capitalistic society there's this compulsion to commodify every aspect of our lives, including our hobbies and interests. That being said, this might not be the story you're interested in reading as I know there's plenty of articles out there focused on how to start your blog AND earn quickly. This is not a "how to start a blog" style post. It's only in recent months (years after starting my website) that I saw a sharp increase in growth, which I believe was the result of getting gradually better at knowing what and how to write for the web. This is not to brag or sell you something, it's just to put out one person's real story (mine) on the web in case it helps someone. I'm also sharing some screenshots of my blog income reports.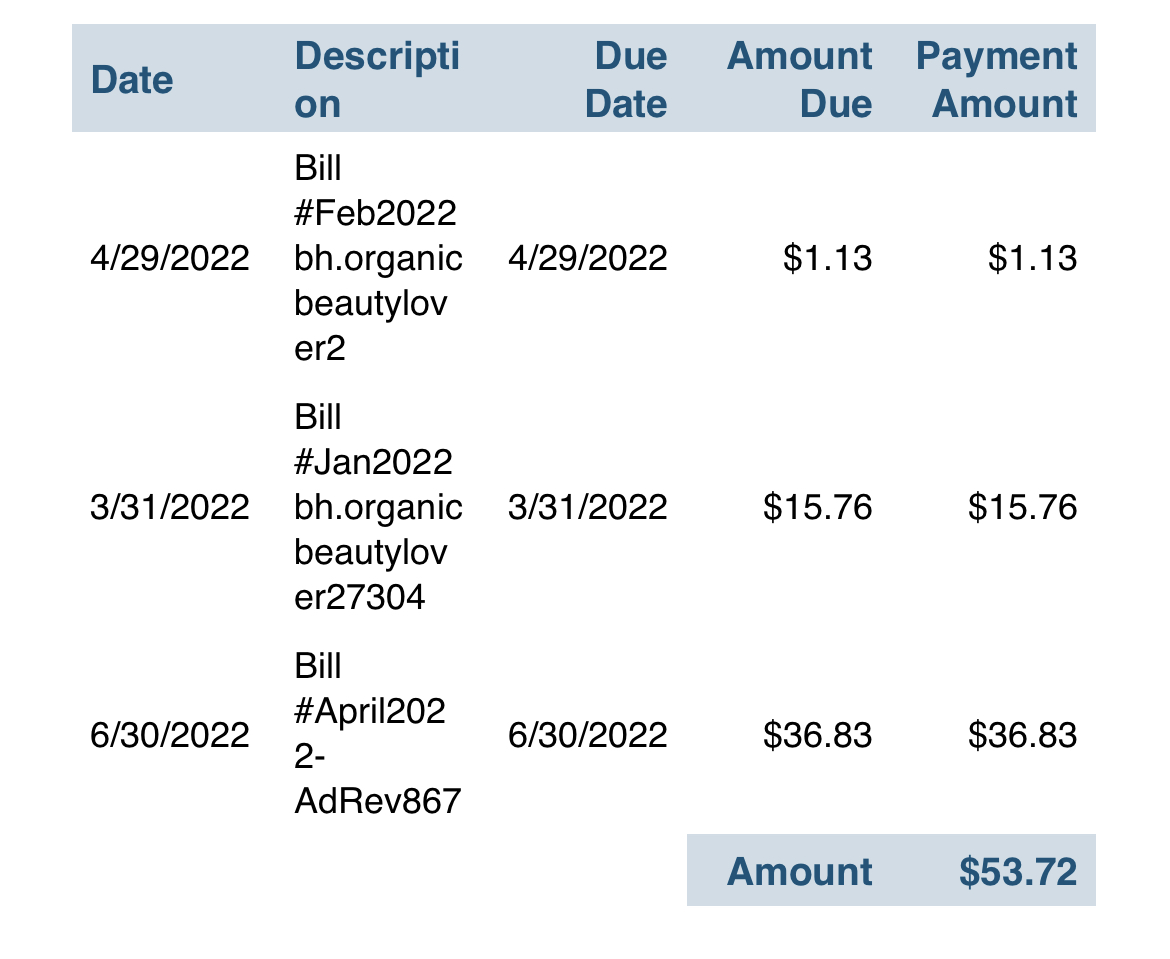 Here's a snapshot of my earnings in the spring of 2022 from my ad network SheMedia. I earned a dismissible amount of side cash from my site traffic that I never paid attention to honestly.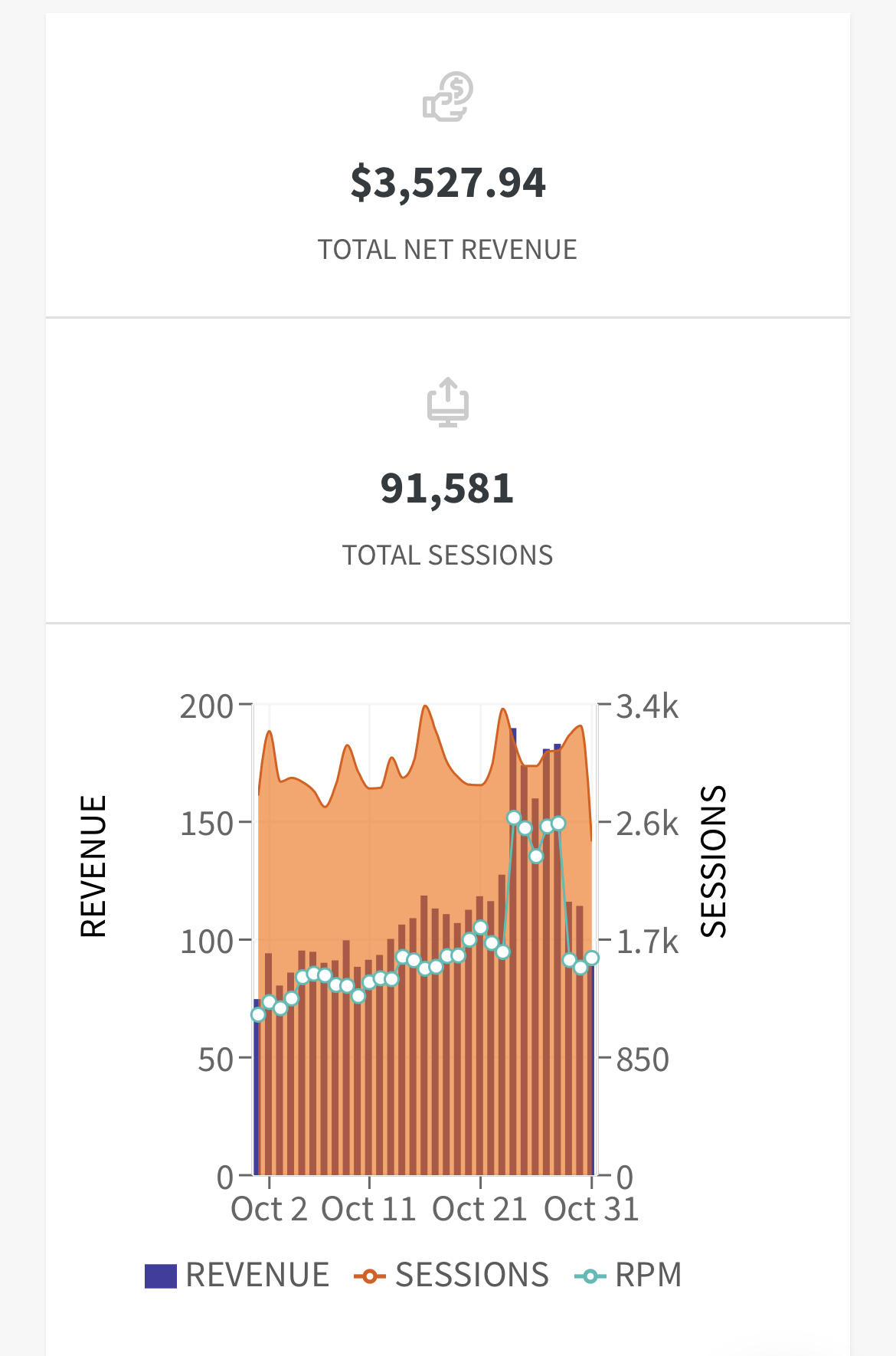 Here's a look at my SheMedia dashboard for October 2022. They say the goal for bloggers is to earn $3k in passive income monthly, but I've seen many earn much more, think tens of thousands a month. The sky is the limit when it comes to making money online, and unlike a regular job, your salary isn't capped.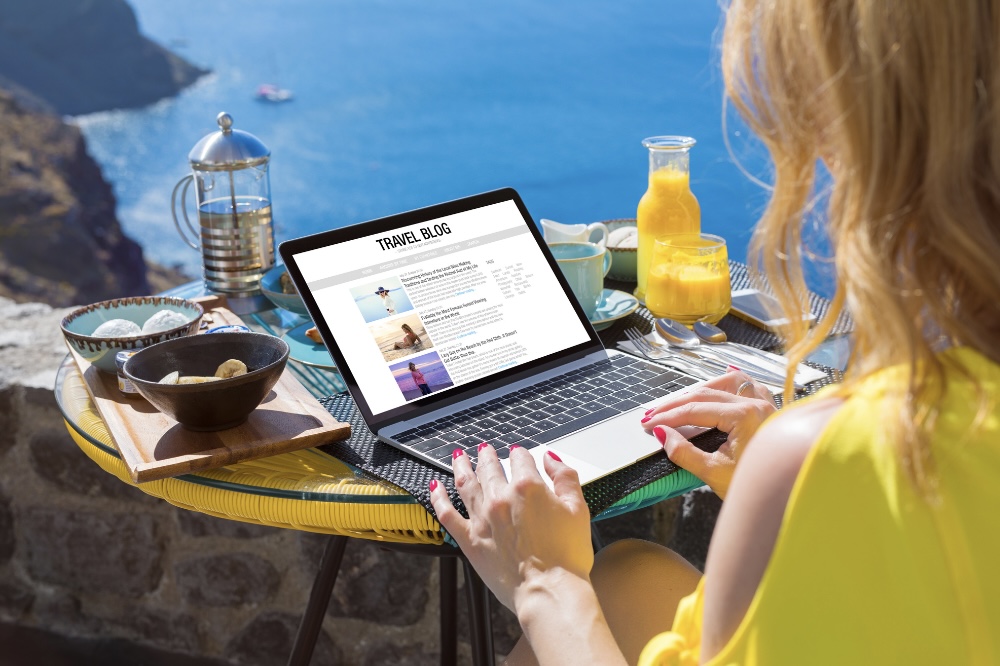 The $1 to $3000 numbers are solely passive income earnings from site ad revenue via website traffic (reaching 200k monthly page views).

It does not count affiliate sales revenue, website sponsorships or social media partnerships. The bulk of my earnings actually comes from affiliate revenue and sometimes partnerships/sponsorships. I can go for months without accepting a partnership, and all of a sudden, have multiple simultaneously. And my affiliate sales stay, for the most part, consistent with a spike around the holidays. 
Here's why I think I was able to make money blogging about beauty.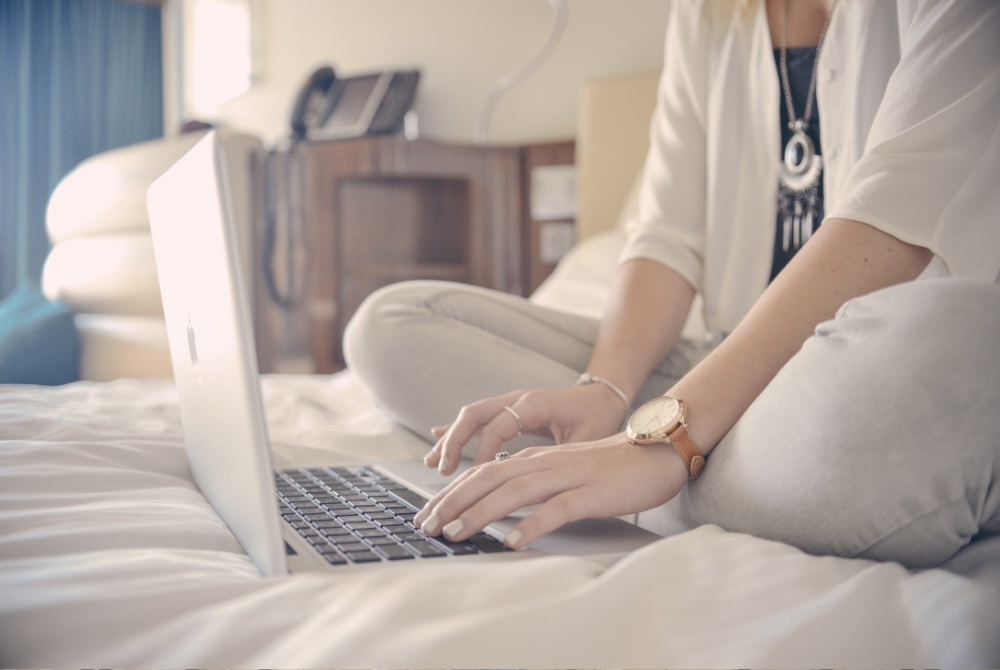 Reason 1: Having a Good Domain
I think having a good domain name helped my blog immensely. At the time I couldn't think of anything creative or snazzy, but having an unoriginal name ended up working out for me. It was easy, simple and straightforward and Google seems to like that.
I write about organic beauty and the first two words of my blog are "organic beauty". Similarly, food blogs have domain names with words related to food and cooking. If you have a difficult to understand, unrelated domain or words in a different language (oh la vie en rose oui oui jolie coucou rouge du luxe femme oui), it only hurts the chances of your blog's success.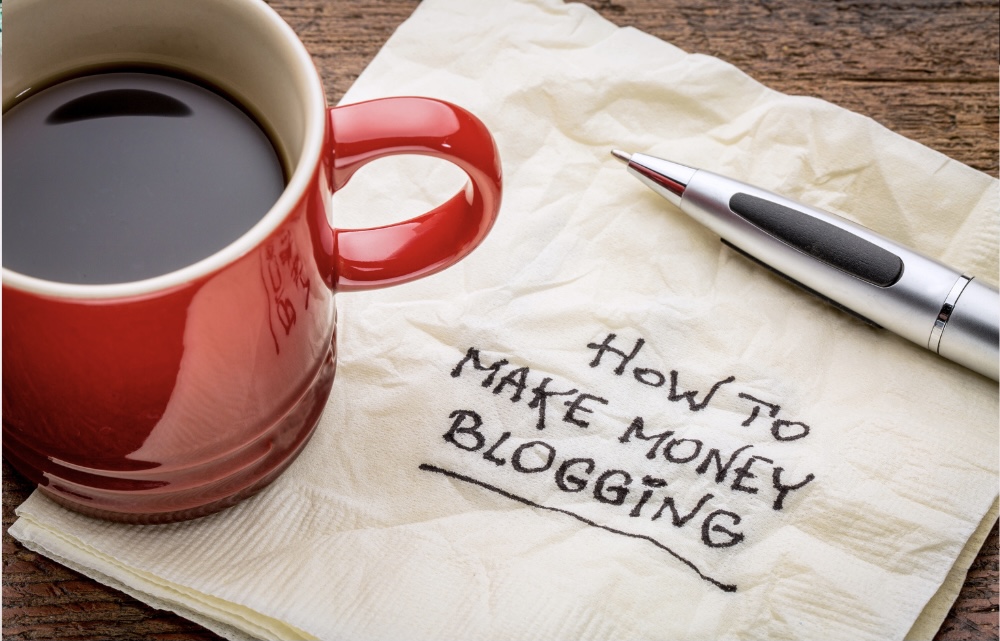 Reason 2: Writing About a Small & Growing Niche
I blog about a very small and specific niche within the beauty industry, which makes it easier to rank and gain search engine authority for topics related to my niche. Blogging about mainstream brands like Maybelline or Fenty Beauty is super competitive, but not very many people blog about artisanal green beauty.
Another major aspect that was totally out of my control. The shift in the beauty industry and social landscape in the last few years has worked in my favor. Clean beauty has become increasingly mainstream in the last few years with more brands than ever popping up.

Even big mainstream brands you find at supermarkets are switching to making cleaner products. Not to mention, the pandemic spurred an interest in taking care of one's skin.

This industry has blown up, and I'm always discovering new or under the radar brands – I honestly can't keep up!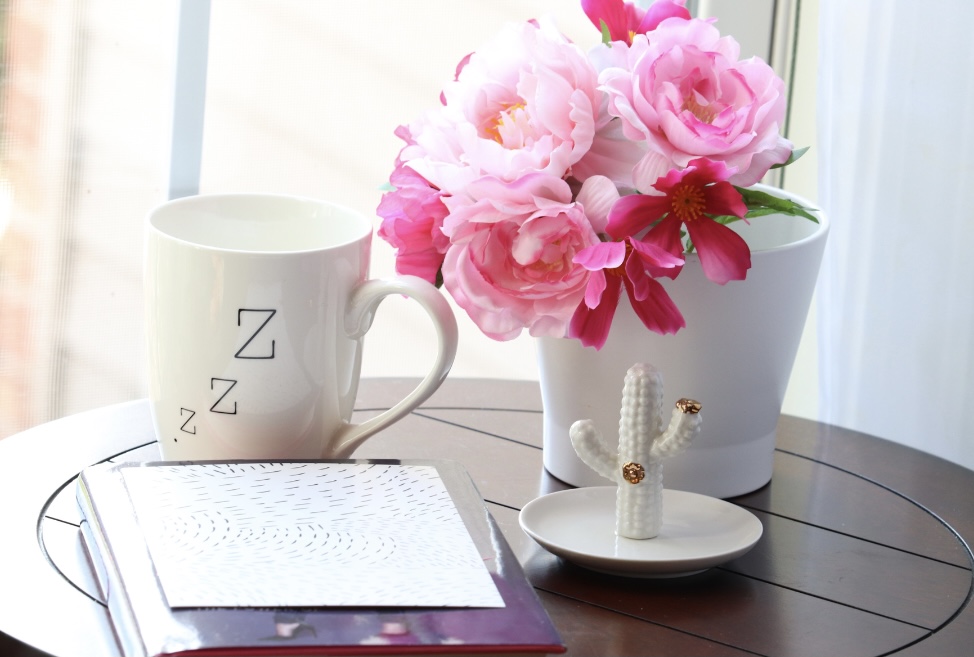 Reason 3: I Started Writing Consistently about Topics of Interest
I went from writing maybe 5 blog posts a year to writing 3-10 blog posts every week. I'm not sure everyone understands how hard this is. A lot of coffee and matcha were required. Of course there were some weeks I was sick or too busy, but this was rare. While working at my corporate job full time I only had time and energy to work on weekends and maybe a little bit during the weeknights. After I quit to do freelance marketing, I had so much more time and flexibility to work on my blog.
At times I felt like a machine, but I knew I needed to produce enough output to even have a shot. It was down to simple mathematics. Even if each blog post interested only 50 people out there in the world per month, if I had 1000 of these posts that would still equal 1000 times 50 people. (As of today, I've written about 400 posts.)
I also started writing about topics that were actually of interest to people. I noticed my social media community would often ask me similar questions via Instagram. Instead of answering the same queries over and over again, being able to direct them to a post that lays out everything in better detail seemed more practical for me and more useful for my community.

I would often get asked what my favorite sunscreens are or my favorite Vitamin C serums, so I started writing about these first. And it turns out it wasn't just my social media followers who were interested, but also loads of other people surfing the web.

Then I also started to write about what I thought people would be interested in and what was actually trending. Since I was so plugged into the social media world, it was easy for me to see what brands and products were being hyped. But it shouldn't be 100% about what you think people will be interested in reading. Yes writing for your audience is key, but it's still important to write about what interests and excites YOU. Otherwise, you'll lose your passion and motivation.
Reason 4: Companies Started Taking Affiliate Marketing Seriously
This is unrelated to site ad revenue since affiliate sales are a different source of revenue. But, one gamechanger was companies, both big and small, started taking their affiliates and affiliate marketing seriously. They finally started to see value in having an affiliate program available for us and even going a step further to really cultivate those programs and relationships. Someone at the company was now there to answer your questions and help you perform better as an affiliate. They send out weekly newsletters to keep you up to date with what's happening at the brand and what other affiliates are up to, even launch bonus competitions to further motivate you.

I'd be lying if I said that this didn't add motivation. While I'd still be running my blog even if it made no money, I'm certainly more motivated to be proactive if I'm compensated for my efforts.

Reason 5: I Asked for Help
SheMedia is the ad partner network I work with, and the source of income for this blog. I had never reached out to them before, and it never occurred to me until a few months ago. And from that I learned that NO ONE is going to go out of their way to help you – you need to ask for help. No one is going to be thinking, "Hey, this little random personal blog could be doing better. I'm going to figure out what they need to do and reach out to them with my ideas."  No one.
It's when I asked for help (after being part of their network for 2 years) that they helped me, and only then. Immediately after I saw my ad revenue double and triple. I also took advantage of some of the online seminars they held and listened in to learn more about this blogging world that I had been so out of the loop with.
Is Pinterest the Secret?
All the earn money blogging posts out there talk about Pinterest being the key to getting more traffic. I just find the fact that every one of them pushes a paid subscription to Tailwind Pinterest fishy. I didn't need Pinterest traffic, and I actually only get about 300 traffic referrals from Pinterest a month. I know some people hit it big with Pinterest, but having to master yet another platform is the bane of my existence. I think if you create quality posts that people actually want to read, people will find you and search engines will rank you.
All that to say I don't think you need to pay for thousand dollar blogging course or a subscription to this and that in order to run a successful blog.
They're just selling you the dream when you could just put pen to paper and get to work.
Check out these posts while you're here!