The latest deodorant of the moment is Hume Supernatural Deodorant, which I've been trying for the last few months. I have an issue with their marketing as I could immediately tell upon first whiff that the scent was not natural. It's kind of crazy to me that my nose can pick up on this instantly now. So when Hume says 100% performance and 0% toxic in huge font on their home page, it's pretty misleading. While I have no issue with synthetic scent per se, I think brands should be 100% transparent if they're going to throw around words like toxins and percentages in their marketing. Hume first came onto my radar when I saw Be Well By Kelly endorse the brand on her page as their investor and advisor. Someone from their team reached out to send me their deodorants, so here goes my Hume deodorant review.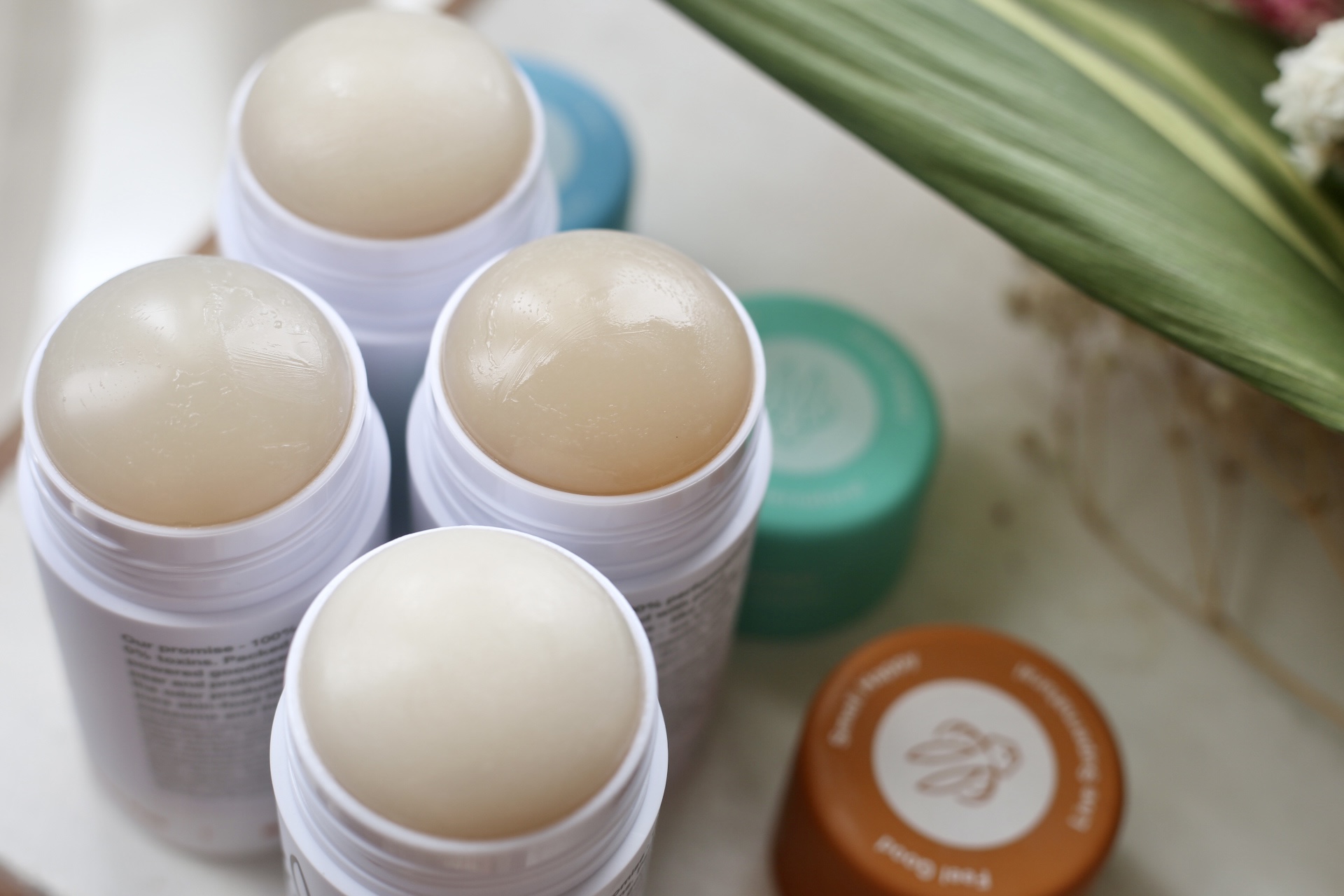 Despite their scents not being totally natural, they are actually pretty interesting fragrances. Desert Bloom and After Rain are most intriguing to me. Out West is nice but very masculine and leathery.
Hume deodorants contain desert botanicals, probiotics and mineral rich ingredients like diatomaceous earth. They do not contain aluminum, phthalates, parabens, gluten, baking soda or triclosan.
Desert Bloom contains notes of orange neroli, bright agave, accents of prickly pear, and cactus flower. It smells crisp, green, floral and powdery. The fragrance is on the strong end, so if you get a headache from fake scents I'm not sure how you'd fare with this one.
Hume deodorants have a consistency and texture that remind me of Corpus Naturals deodorant. They both start off with a Propylene Glycol base and have a slick, wet texture.
Do Hume deodorants work? The million dollar question. After having the man with BO issues try it and say it works better than some other natural options I gave him, I think it's safe to say that these are probably more effective than your average natural deodorant.
Ingredients: Propylene Glycol1, Water (Aqua), Sodium Stearate1, Propanediol1, Diatomaceous Earth3, Fragrance (Parfum), Silica3, Saccharomyces Ferment Filtrate2, Aloe Barbadensis Leaf Juice1, Opuntia Ficus Indica (Prickly Pear) Seed Oil1, Lactobacillus Ferment2, Cocos Nucifera (Coconut) Fruit Extract1, Cereus Grandiflorus (Cactus) Flower Extract1, Kaolin3, Tapioca Starch1, Glycerin1, Sorbitan Stearate1, Stearyl Alcohol1, Ethylhexylglycerin1, Caprylyl/Capryl Glucoside1, Polyglyceryl-10-Caprylate1, Polyglyceryl-5 Oleate1, Glyceryl Caprylate1, Sodium Cocoyl Glutamate1, Citric Acid1
1Plant-based, 2Probiotic-based, 3Naturally occurring