If you're looking for an all natural deodorant that's a little more fun and unique than your traditional natural deodorant, let me introduce you to Madame Lemy. Luxurious and glamorous, Madame Lemy is an all natural and certified vegan and cruelty free deodorant made of loose powder. Madame Lemy was created after the founder's best friend was diagnosed with stage 4 breast cancer, and despite the founder's own life-threatening setbacks, Madame Lemy has met a ton of success and even launched at Urban Outfitters. Inspired by the 1920s era of glam and glitz, Madame Lemy features a puff applicator and chic box with a soft, fine powder that can be used as a deodorant, body powder and dry shampoo. Read on for my Madame Lemy deodorant review and use discount code OBL to save 20% at Madame Lemy.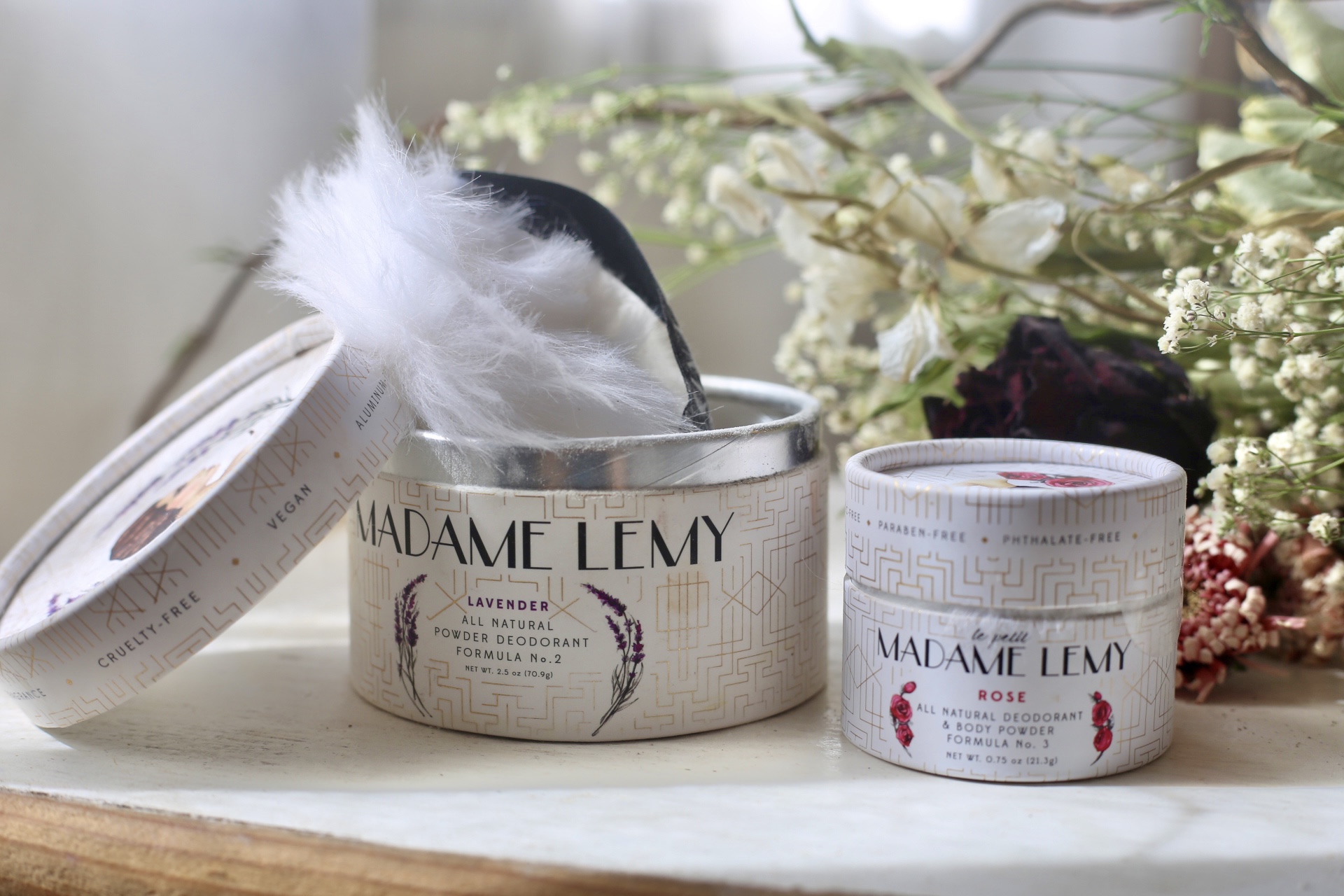 Madame Lemy founder Holly Eve created Madame Lemy after her 30 year old best friend, Stefanie LaRue, was diagnosed with stage 4 metastatic breast cancer. Her friend Stefanie was the one who taught Holly the importance of using natural products, especially deodorant. The founder tried for years to find an effective natural deodorant that didn't give her a rash, so she decided to create one. The founder's friend Stefania passed away three months after Madame Lemy was launched.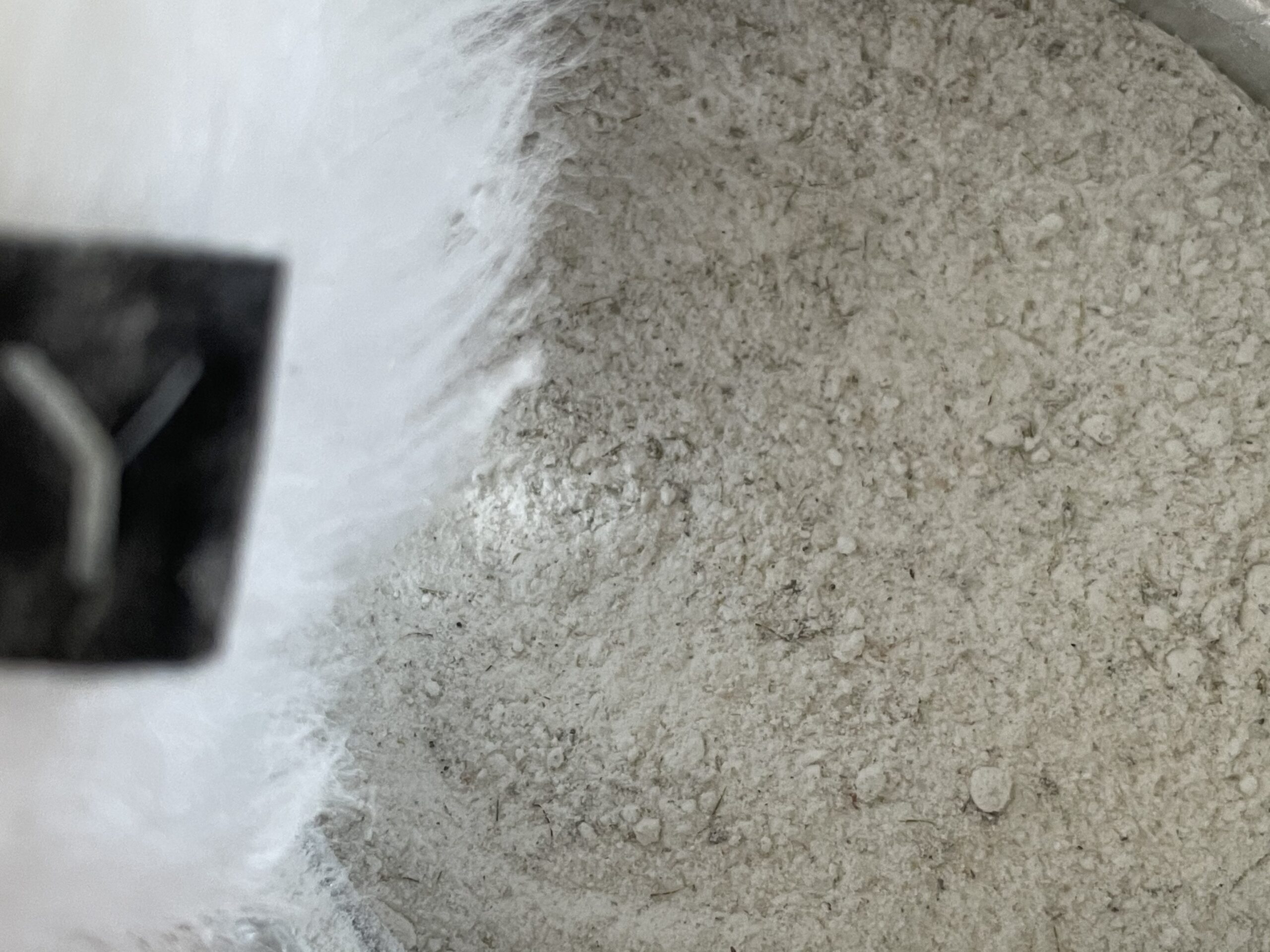 The Madame Lemy deodorants have a simple ingredients list with Himalayan Salt as the main ingredient along with popular natural deodorant odor fighters like Baking Soda and Arrowroot Powder.
Himalayan Salt: A powerful anti-bacterial, anti-inflammatory ingredient composed of sodium and 84 trace minerals found in the human body (such as calcium, potassium and magnesium), absorbs sweat and softens skin.
Baking Soda (Sodium Bicarbonate): combats odors and is a go-to for all-natural deodorants.
Arrowroot Powder: A silky white powder that nourishes, heals and detoxifies skin and helps absorb moisture.
Cornstarch: Starch powder extracted from corn kernels, cornstarch effectively and naturally dries up sweat.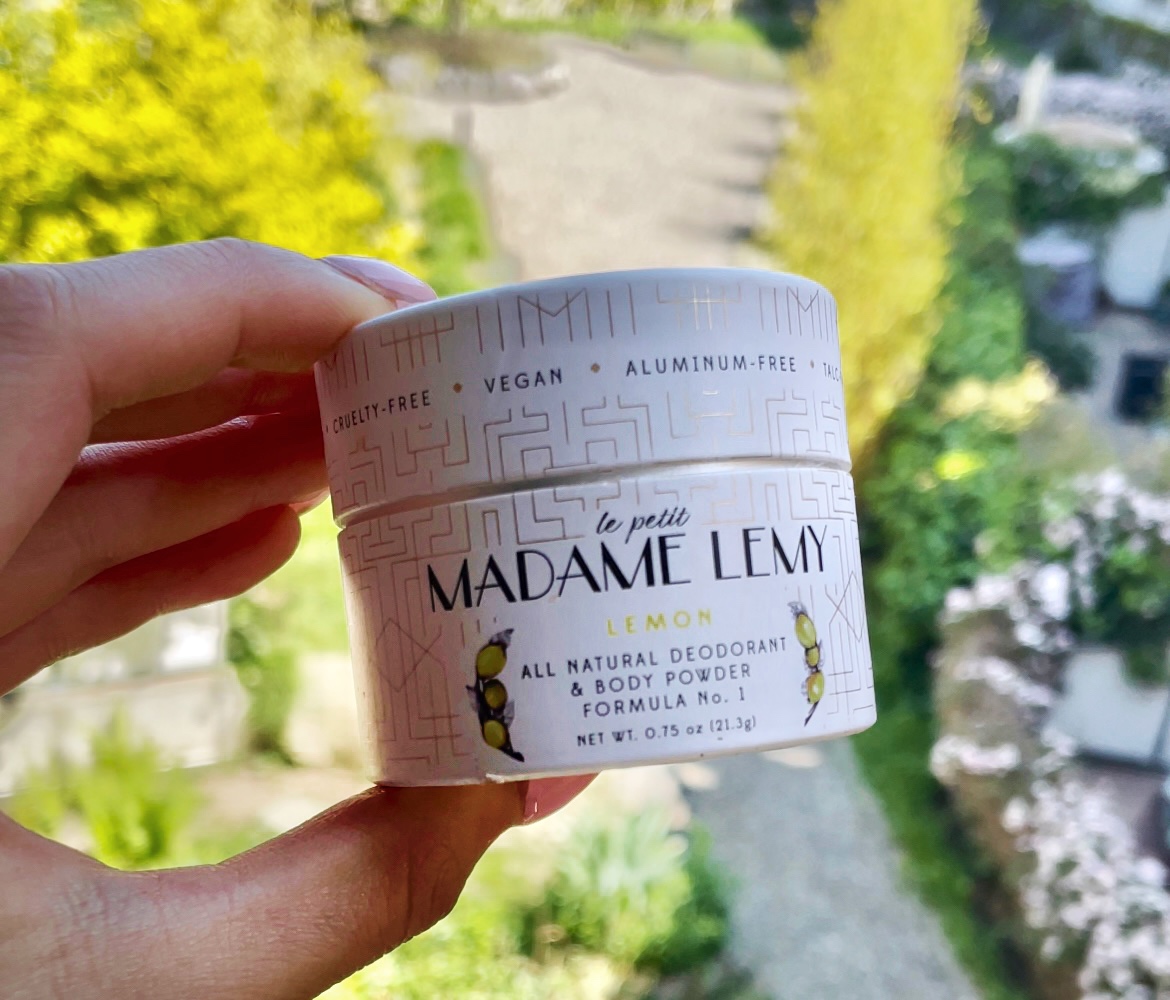 Using Madame Lemy is both straightforward and not. You have the puff applicator where the powder transfers onto and then you pat it onto your armpit.
Method 1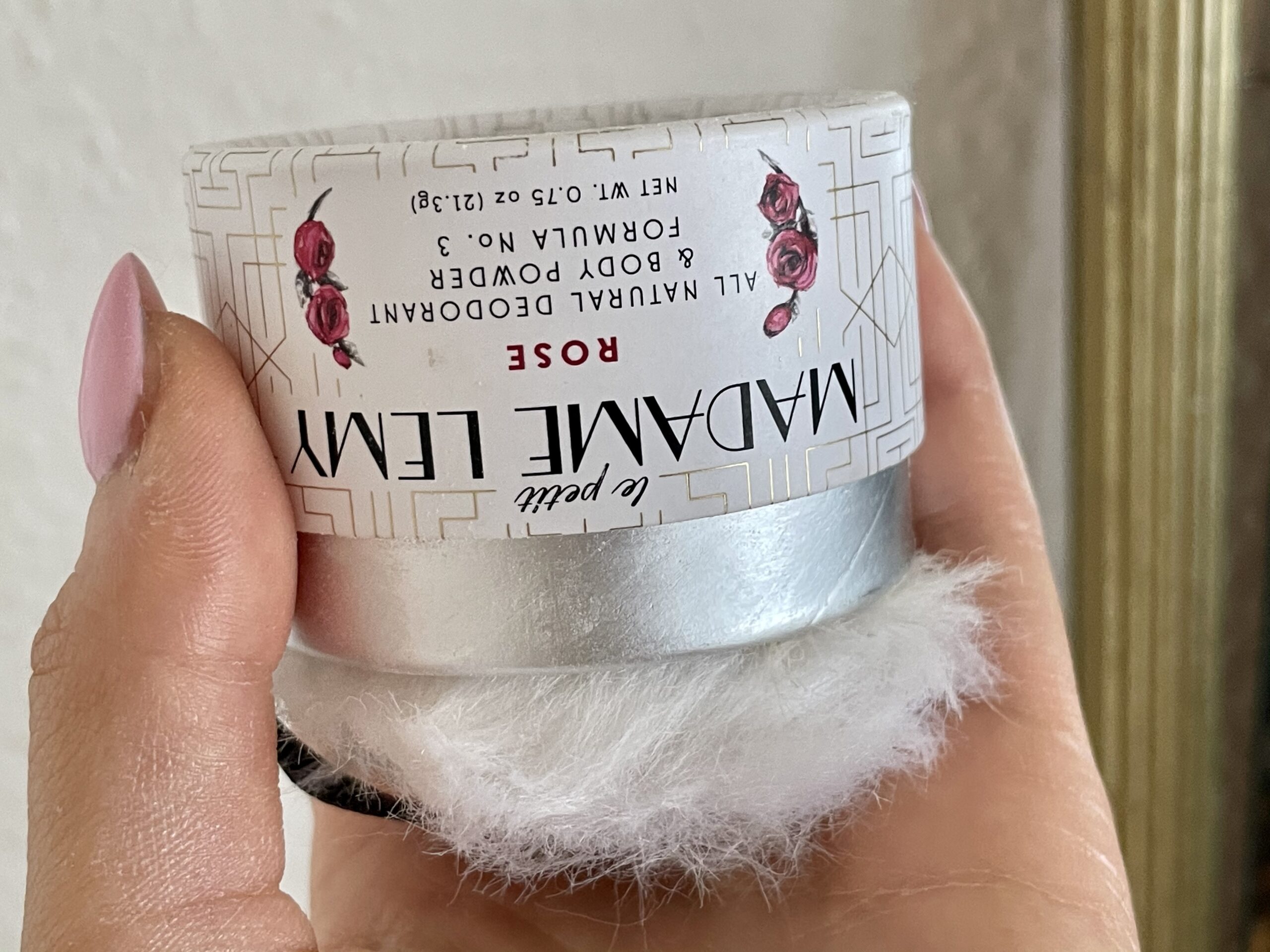 There's a mesh sifter above the powder, but in order to get the powder out you need to shake the container upside down.
1. Remove the lid
2. Keep the puff on the mesh and flip both the container and puff upside down in your hand
3. Keep the puff loosely in hand to allow for more powder to fall through the mesh holes
4. Shake once or twice to deposit powder onto puff
5. Apply!
Method 2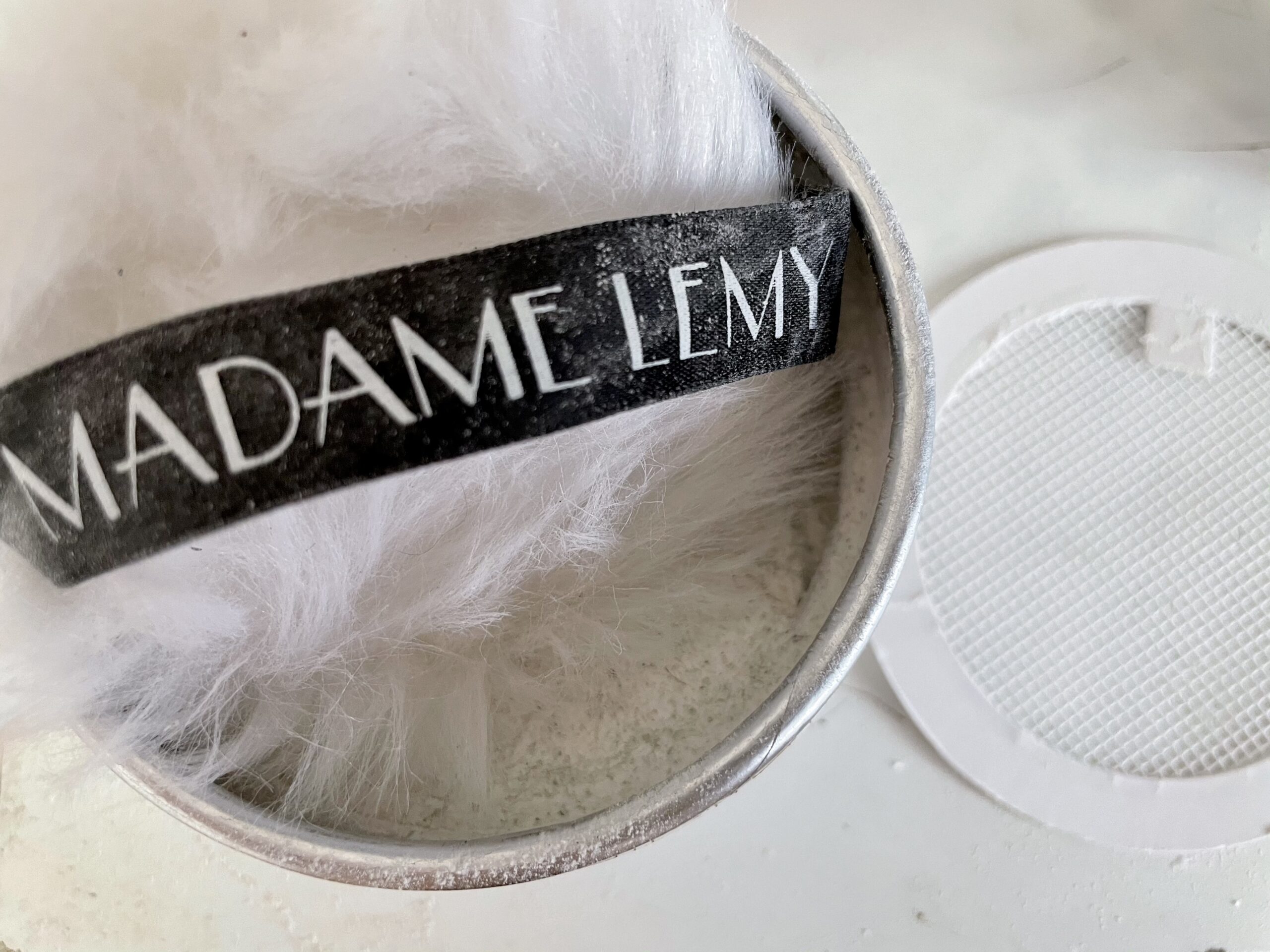 If you don't want to do the step of shaking the container every time you can just remove the sifter entirely and let the puff sit on top of the powder. This way you have immediate and easy access to the powder.
2 pats is recommended though you can use however much you feel you need.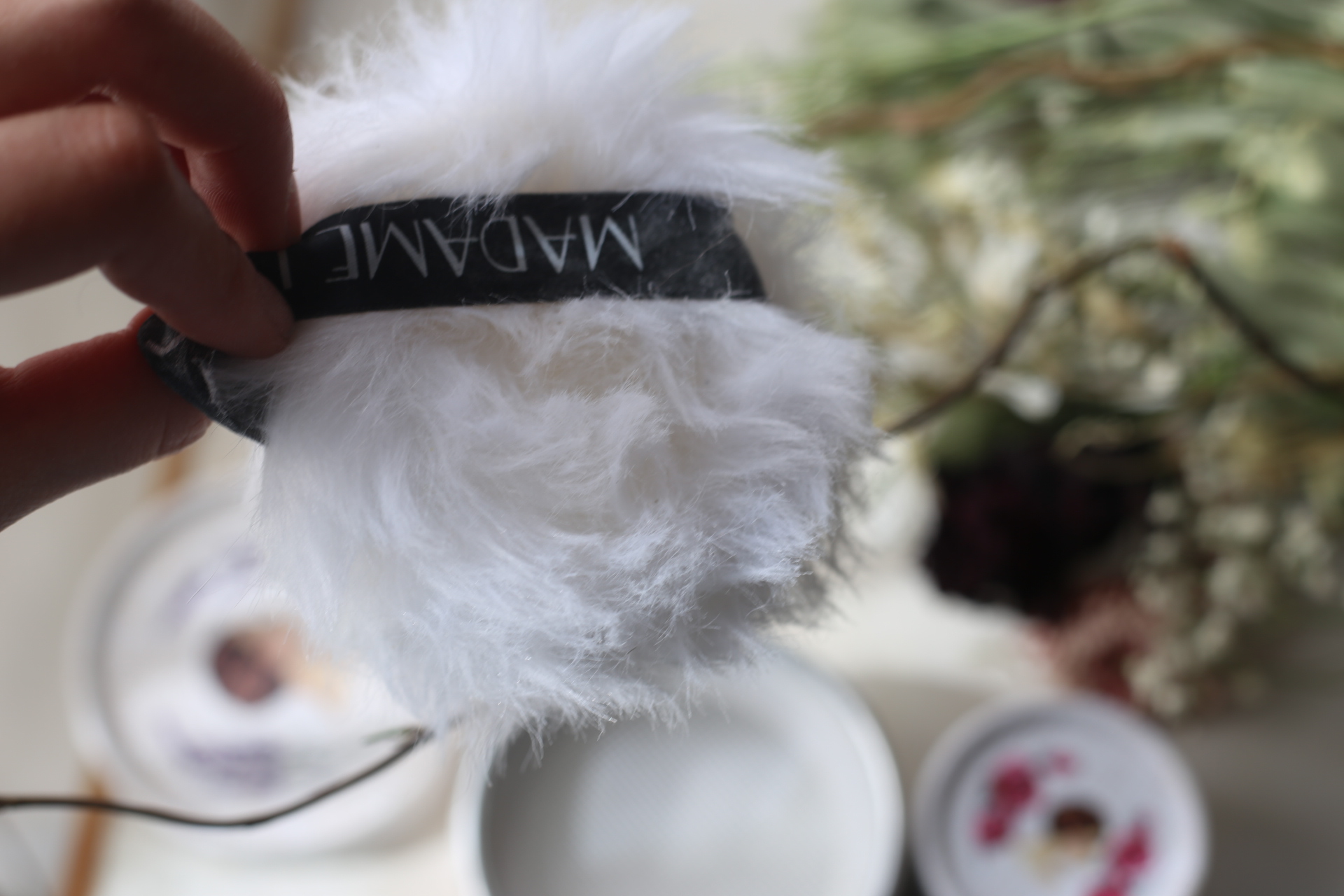 Madame Lemy makes applying deodorant feel glamorous and sexy (lol). And because it's loose powder, you can easily refill it with their refill pouches, making a great eco friendly clean deodorant as well.
Madame Lemy comes in a petite size and regular size. If it's your first time using Madame Lemy I recommend going for the petite size because the regular feels like a jumbo size.
These all natural deodorants aren't anti perspirants but they do help keep me dry. Madame Lemy deodorants are also so versatile being such a simple and clean product. You can use it for underboob sweat, on oily roots and more. If you're not a fan of the sticky or creamy feeling of traditional deodorants, dry powder could be a worthwhile  alternative to try out.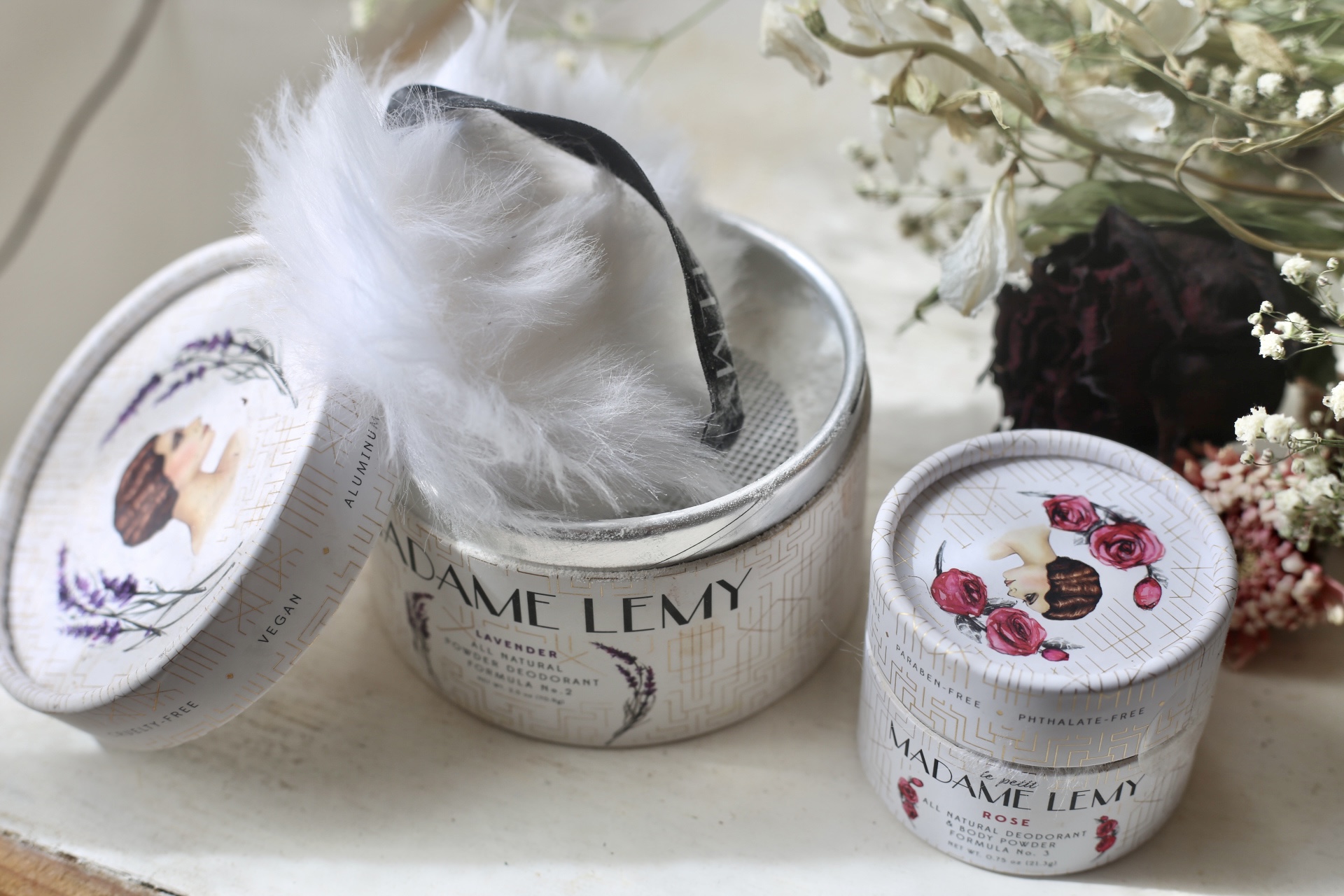 Lavender: Made from lavender petals and oils
Rose: Sourced from Egypt, crushed rose petal flowers soothes dry or sensitive skin and reduce redness.
Lime or Lemon: For citrus scent lovers, Madame Lemy has a Lime with Bergamot and Lemon with Bergamot scent.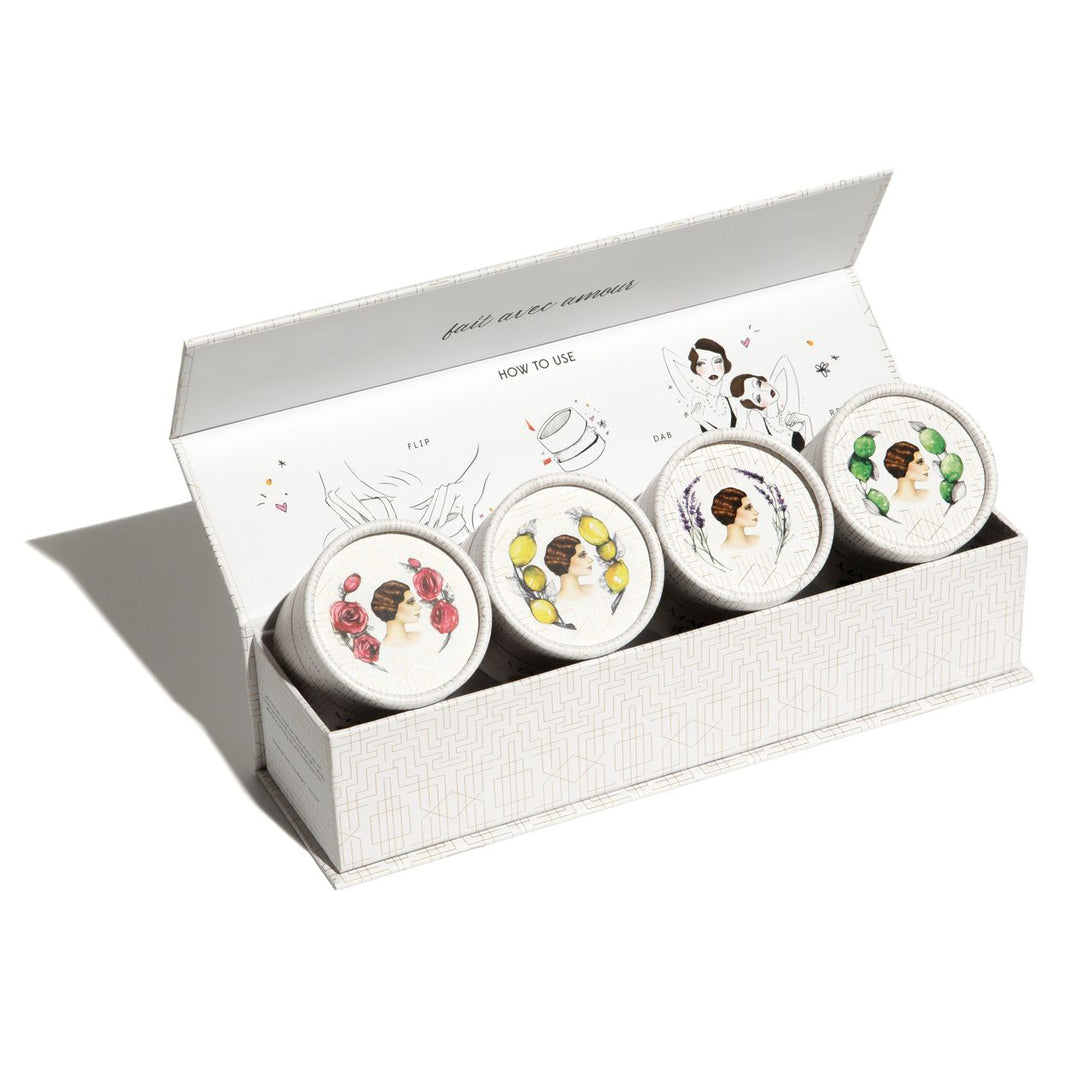 Madame Lemy has a 30 day return policy in case their deodorants don't work for you or you wish to return them for whatever reason.
Use affiliate discount code OBL to save 20% at Madame Lemy.