My Green Mattress was started by a mattress craftsman who needed to make the healthiest mattress possible for his daughter. And their Kiwi Organic Mattress just won 2022 Good Housekeeping Parenting Award! My Green Mattress is a small family owned, certified organic, made in the USA company based out of Illinois. Harmful materials flame retardants and polyurethane foams and toxins are strictly kept out of their products. Check out my My Green Mattress review and save 10% during their Cyber Week sale!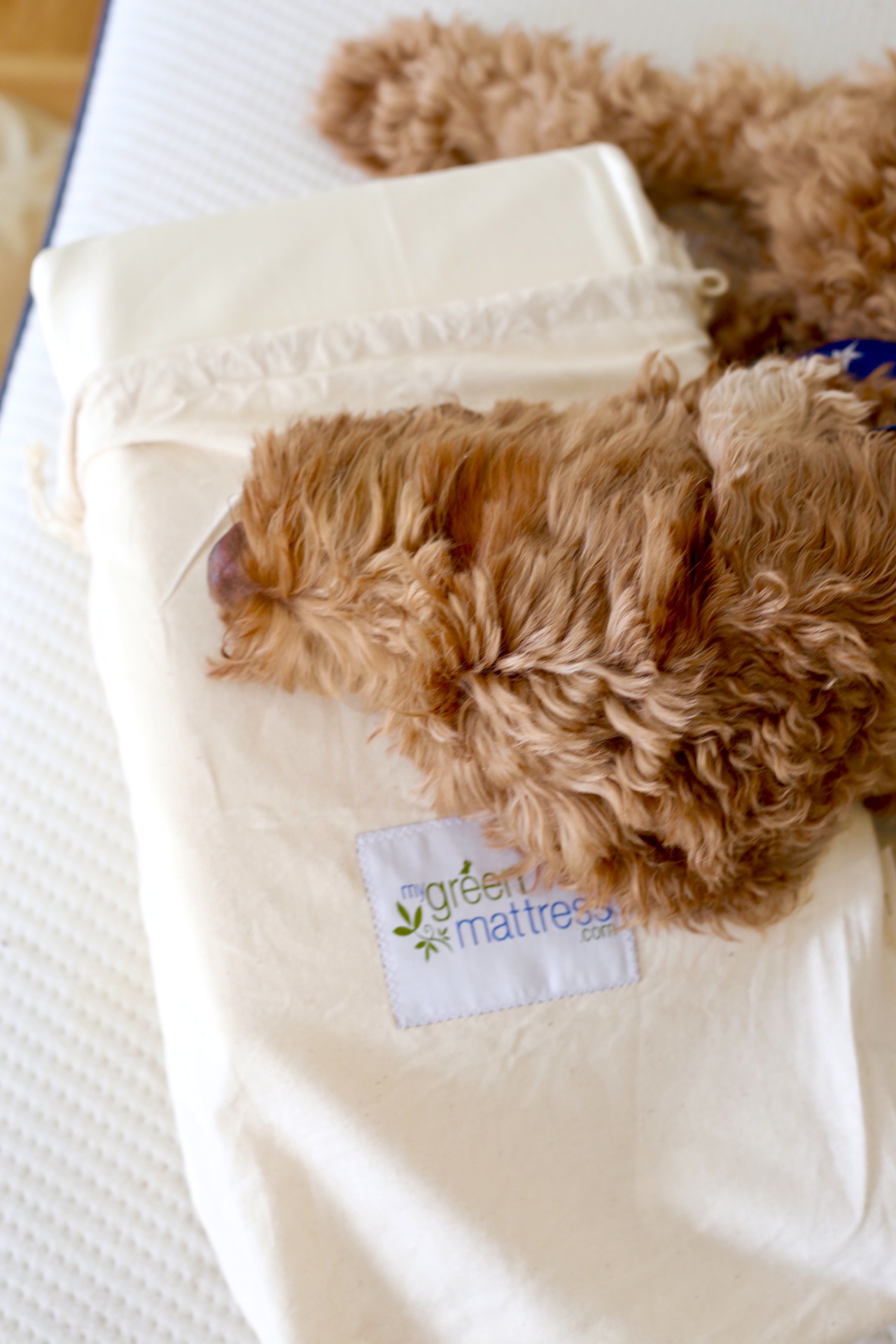 My Green Mattress' GOTS Certification (Global Organic Textile Standard) proves to their customers that their mattresses are:
Made from organically grown, harvested, and processed materials
Manufactured in an environmentally and socially responsible way

Made from 100% GOTS Organic Cotton, the My Green Mattress organic sheets feel like quality. The material feels sturdy yet breathable throughout the night and have a soft lustrous sheen to them. For cotton sheets they're perfectly comfortable and soft, but if you're looking for extreme softness then look into Cozy Earth bamboo sheets.
I have the Natural color in King size.
Sheet sets include: 1 Flat Sheet, 1 Fitted Sheet, and 2 Pillowcases (1 Pillowcase for Twin and Twin X-L. Crib purchase is (1) fitted sheet only.)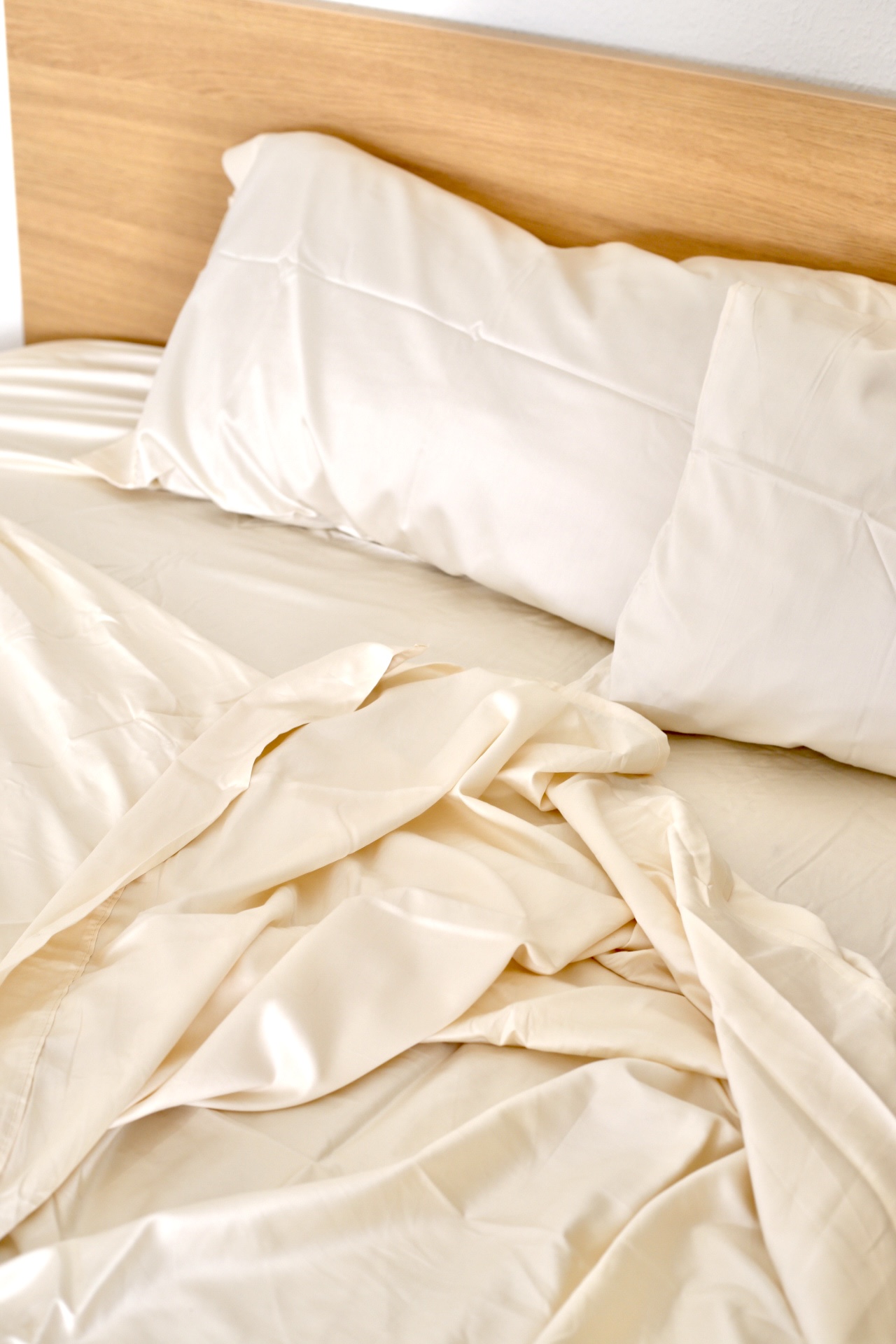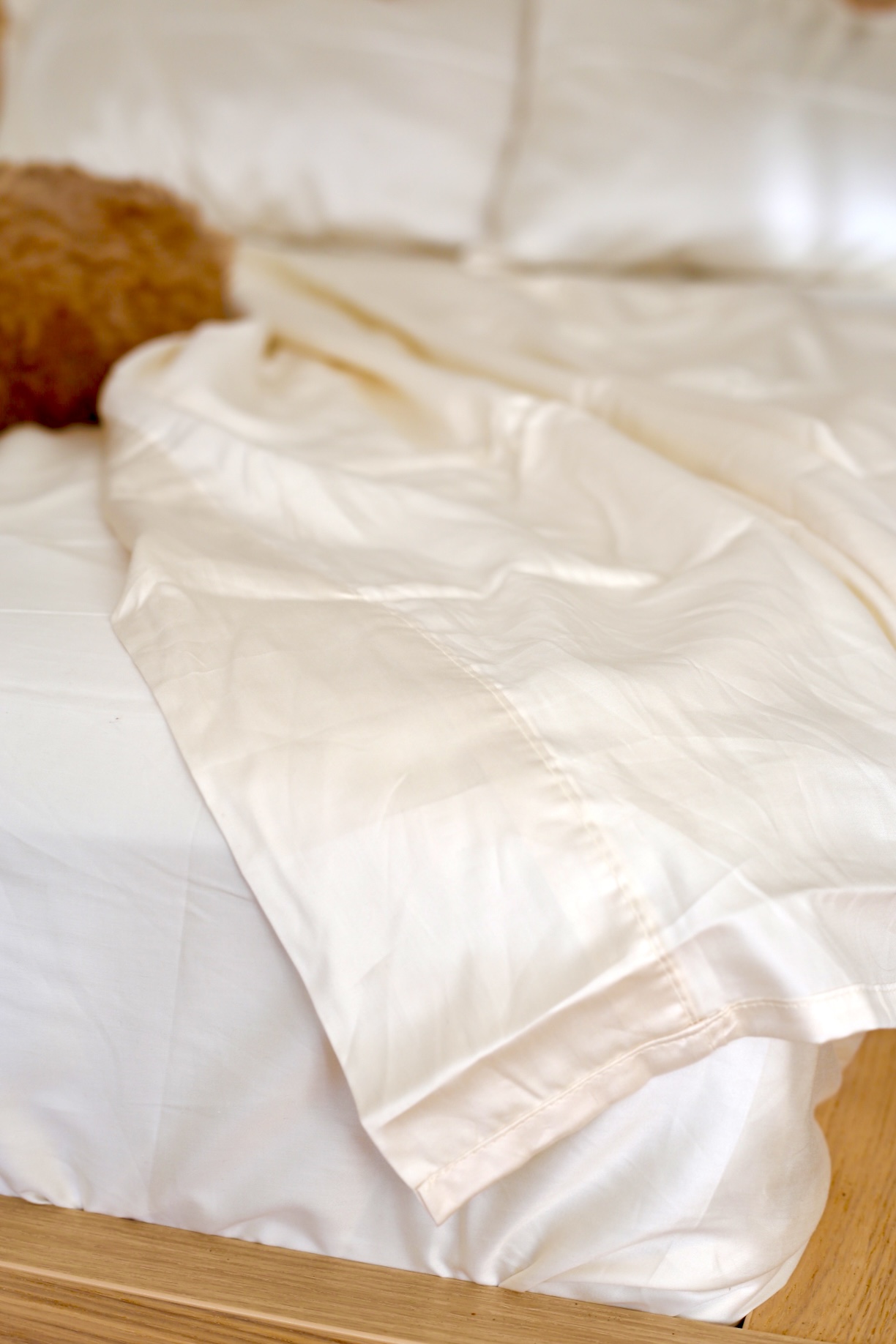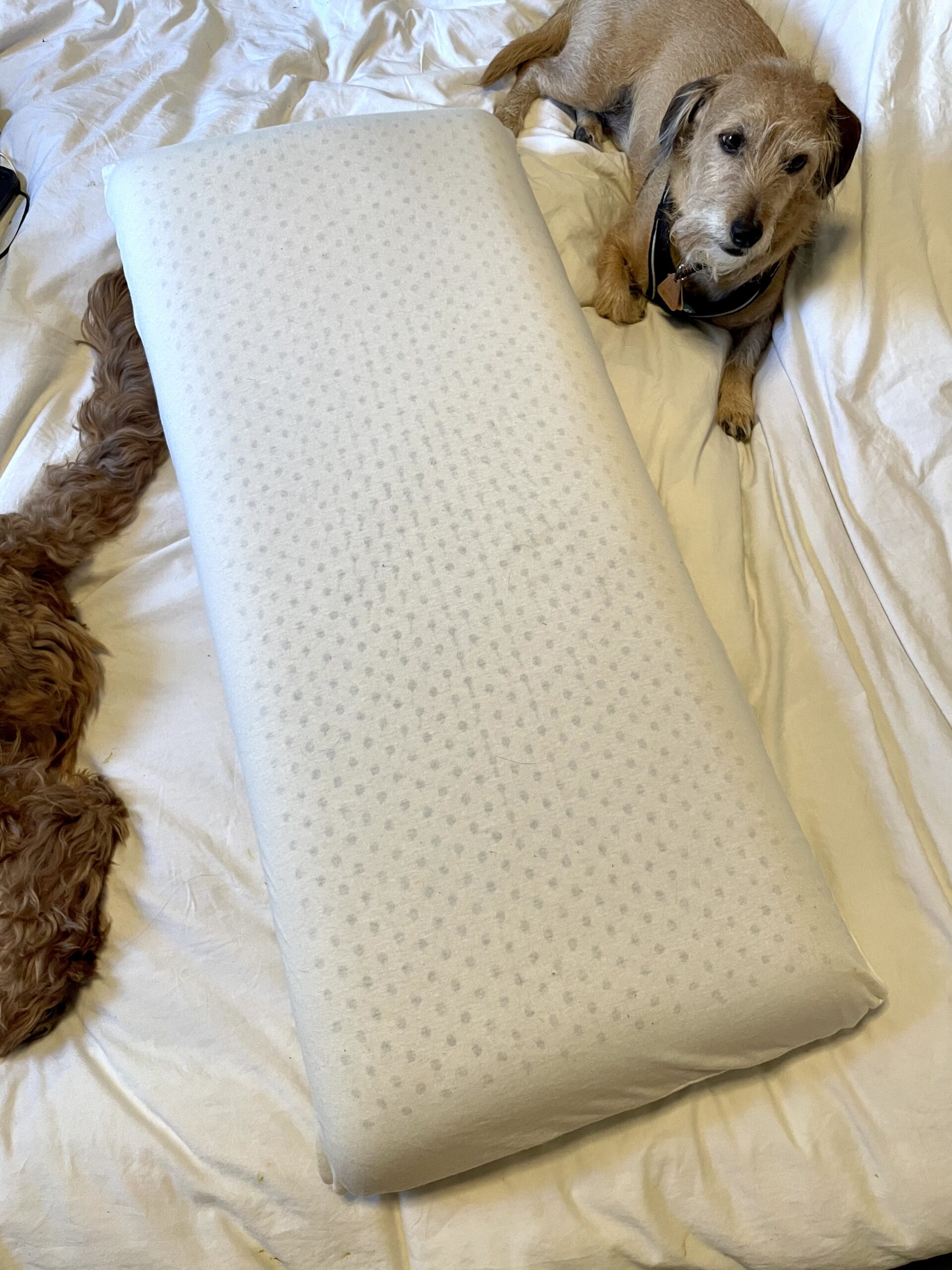 The My Green Mattress company offers one type of pillow and it's their Charcoal Infused Latex Pillow. Latex is a firm material so if you like a soft or plush pillow, the My Green Mattress one is not for you. I'd only recommend their pillow to people who love a hard pillow.
That being said, the King size is more of an XL King and doubles as a fantastic body pillow.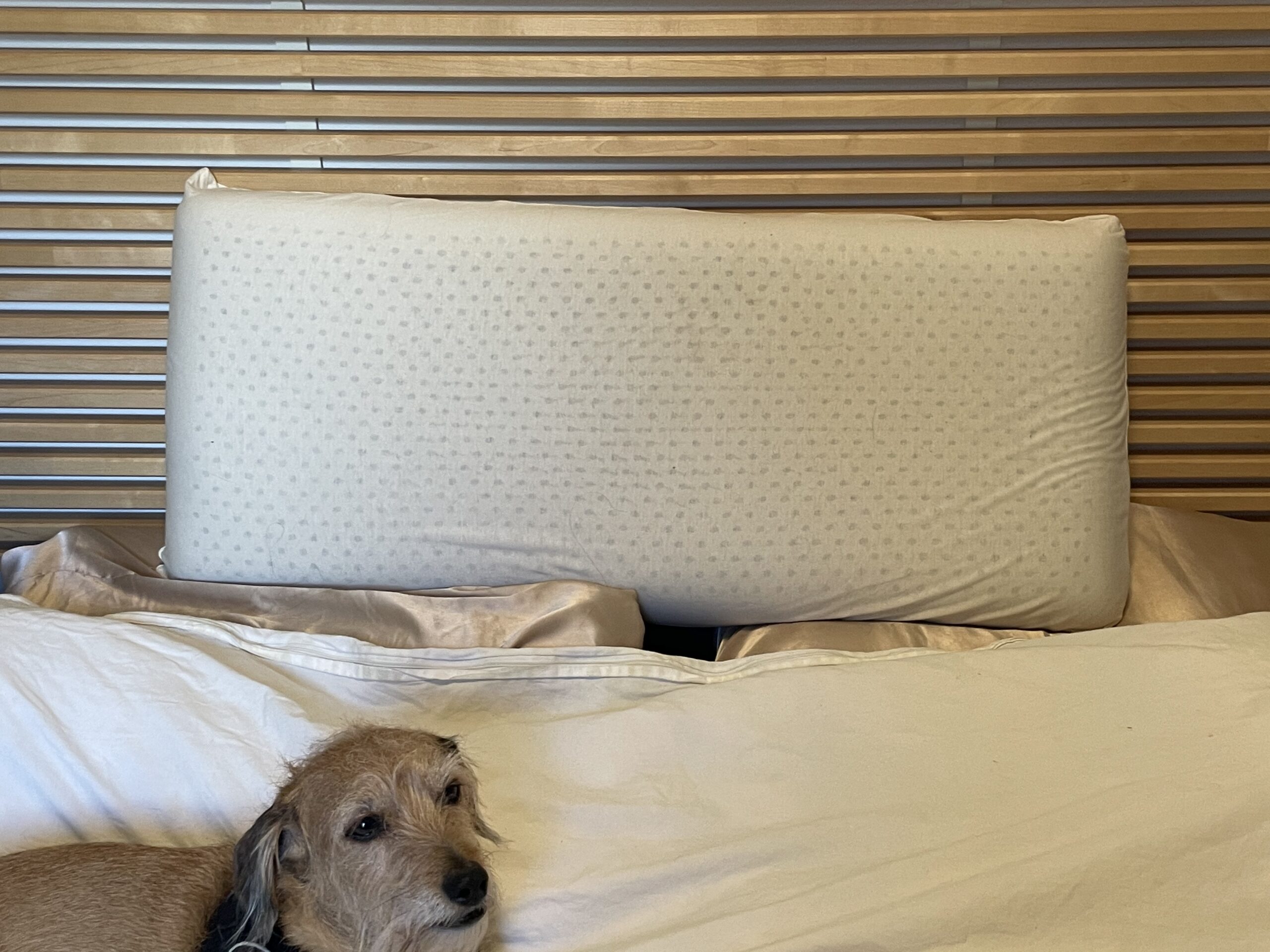 About Latex
There are various types of latex pillows like shredded latex and molded latex. From My Green Mattress blog on latex:
Shredded latex pillows are highly versatile and can be customized to fit your specific needs by adding or removing filling until the pillow is comfortable for you. They are also extremely supportive and provide excellent pressure relief.
Molded latex pillows are made from a solid core of latex and are great for people who suffer from neck pain or headaches as they offer superior support and alignment.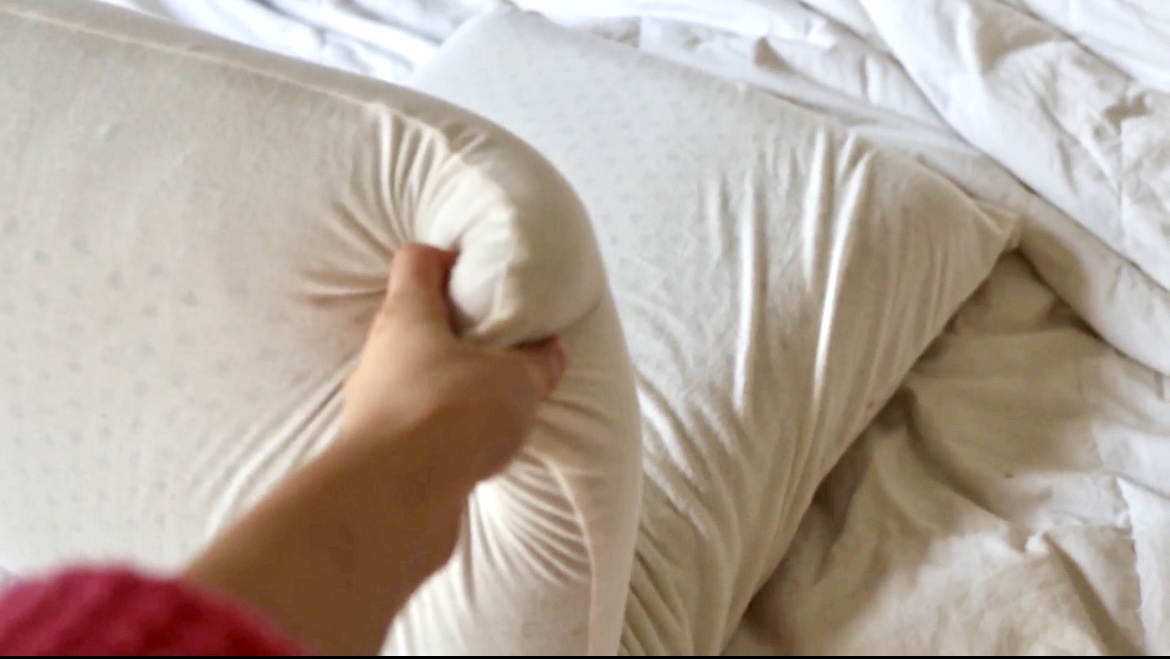 Support: Latex pillows offer great support for your head and neck. If you suffer from neck pain or headaches, a latex pillow can help to align your spine and improve your posture.
Breathability: Latex pillows are naturally breathable, which helps to keep you cool and comfortable at night.
Naturally antimicrobial and hypoallergenic: Latex is a naturally antimicrobial material, which means it resists mold, mildew, and dust mites. This makes it a great choice for people with allergies or sensitivities.
Springy and conforming to your body: Latex has a quick response time, is conforming to your body and offers pressure-relieving comfort. They're also springy which allows for proper distribution of your head's weight and prevents your head from sinking into the pillow.
Durable and long lasting: Latex pillows are incredibly durable and long lasting. With proper care, you can expect them to keep consistent shape and support for 2 to 4 years.
Eco Friendly: Latex is a sustainable material that comes from rubber trees. It's also biodegradable, so it won't clog landfills like synthetic materials can.
Chemical Free: Synthetic pillows made with polyurethane foams off gas chemicals into the air and environment, which you are exposed to nightly while you sleep. Polyurethane foam pillows emit gasses, known as volatile organic compounds (VOCs), in an off-gassing process that can cause illness, including allergies, skin irritations, hormone disruptions and more.That is why it's so important to choose pillows that are free of chemicals, and are safe for you and your family. An organic latex pillow is not only supportive and comfortable, but it is the better choice for your family's overall health.
My Green Mattress' Charcoal infused latex pillows are made with activated charcoal which is known for its ability to absorb odors and toxins. They're also naturally antimicrobial and can help to reduce allergies and respiratory problems.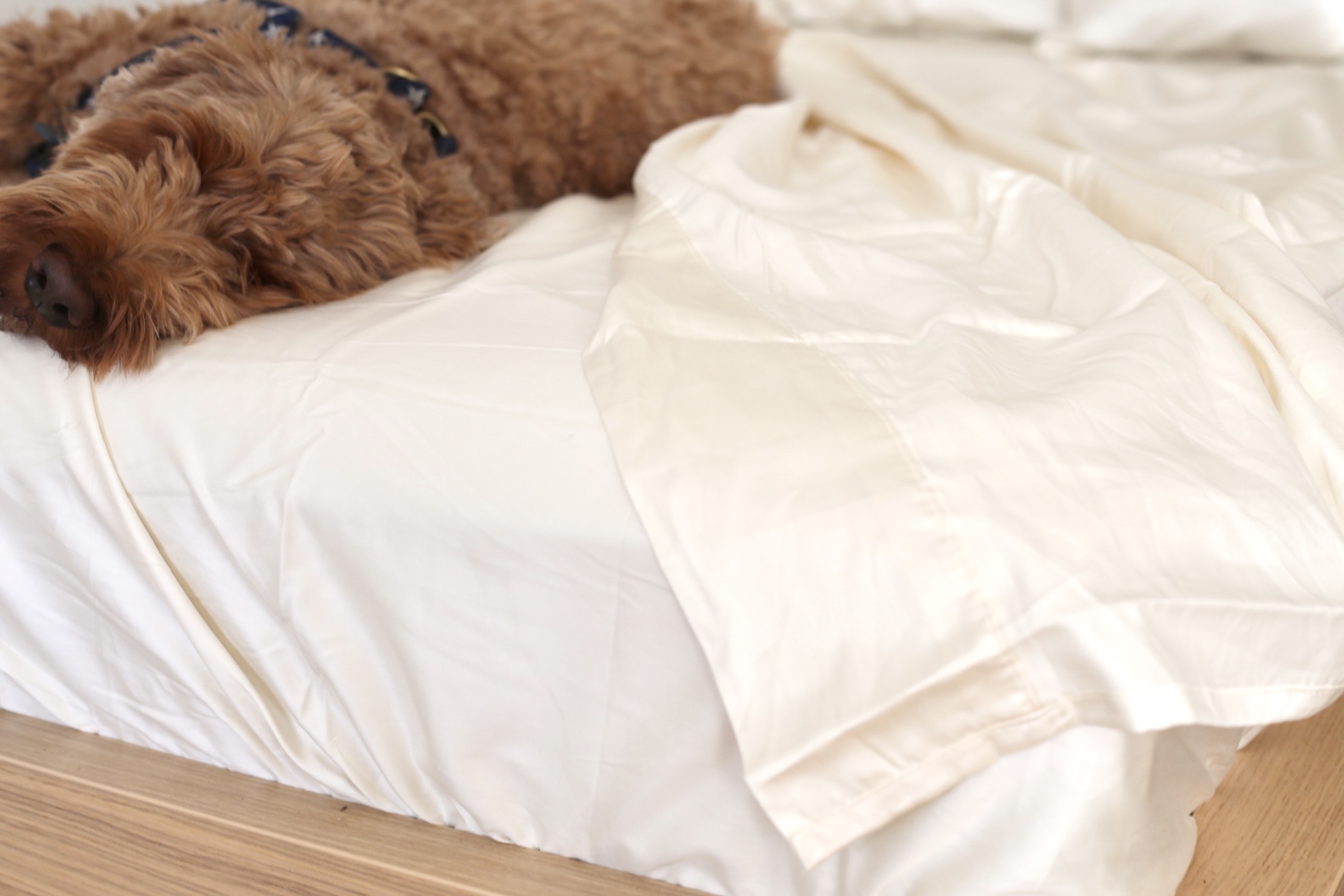 Use code HOLIDAYS for 10% off and receive a $20 Amazon gift card for all purchases on Nov 28, 2022.