Neom Organics was founded by a former anxiety-ridden workaholic who decided to pursue making her own natural remedy blends from essential oils. Based in London, Neom Organics creates functional self care products that include essential oil blends, home products and bath and body care and more. If you're looking for luxurious all natural well-being products for you and your home, Neom Organics is a great brand to look into. Neom Organics products are also available via their Amazon store. So grab a glass of your favorite wellness drink and read on for my Neom Organics review.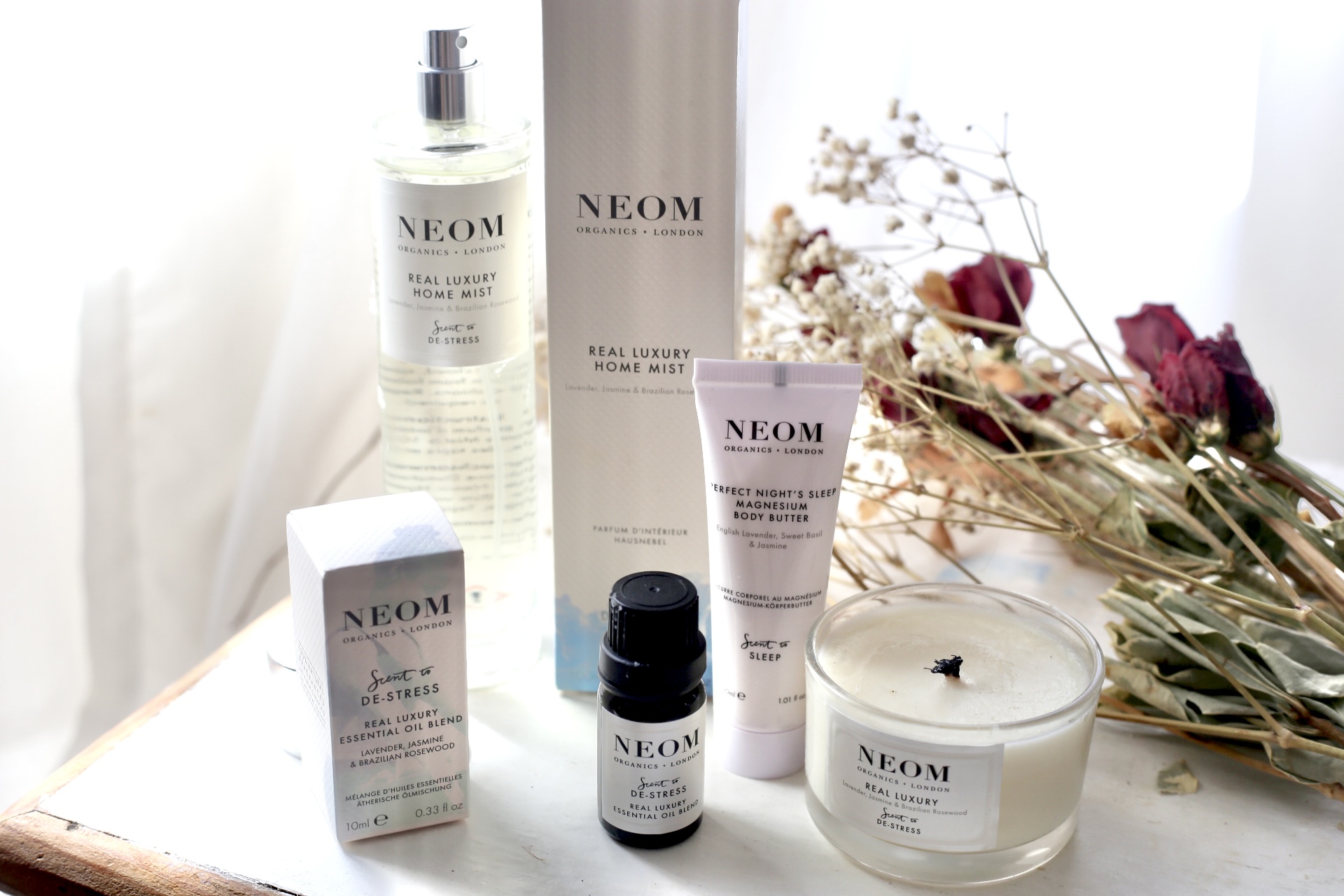 Real Luxury is the original scent used by Neom Organics' founder to help ease her anxiety. It's a blend of 24 essential oils including lavender, Brazilian rosewood and jasmine. I find it to be a lavender dominant scent with strong florals coming through (I am a bit of a perfume addict and have an entire guide to natural perfumes here.)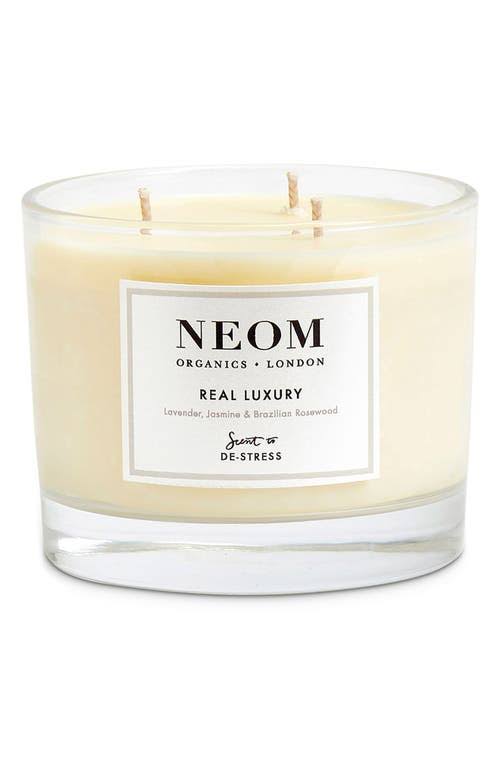 My favorite product is their Real Luxury candle:
Winner of 2017 Psychologies Magazine, #realnatural Beauty & Wellness Edit
3 wick with up to 50 hour burn time
Hand poured using 100% natural wax
Scented with 100% essential oils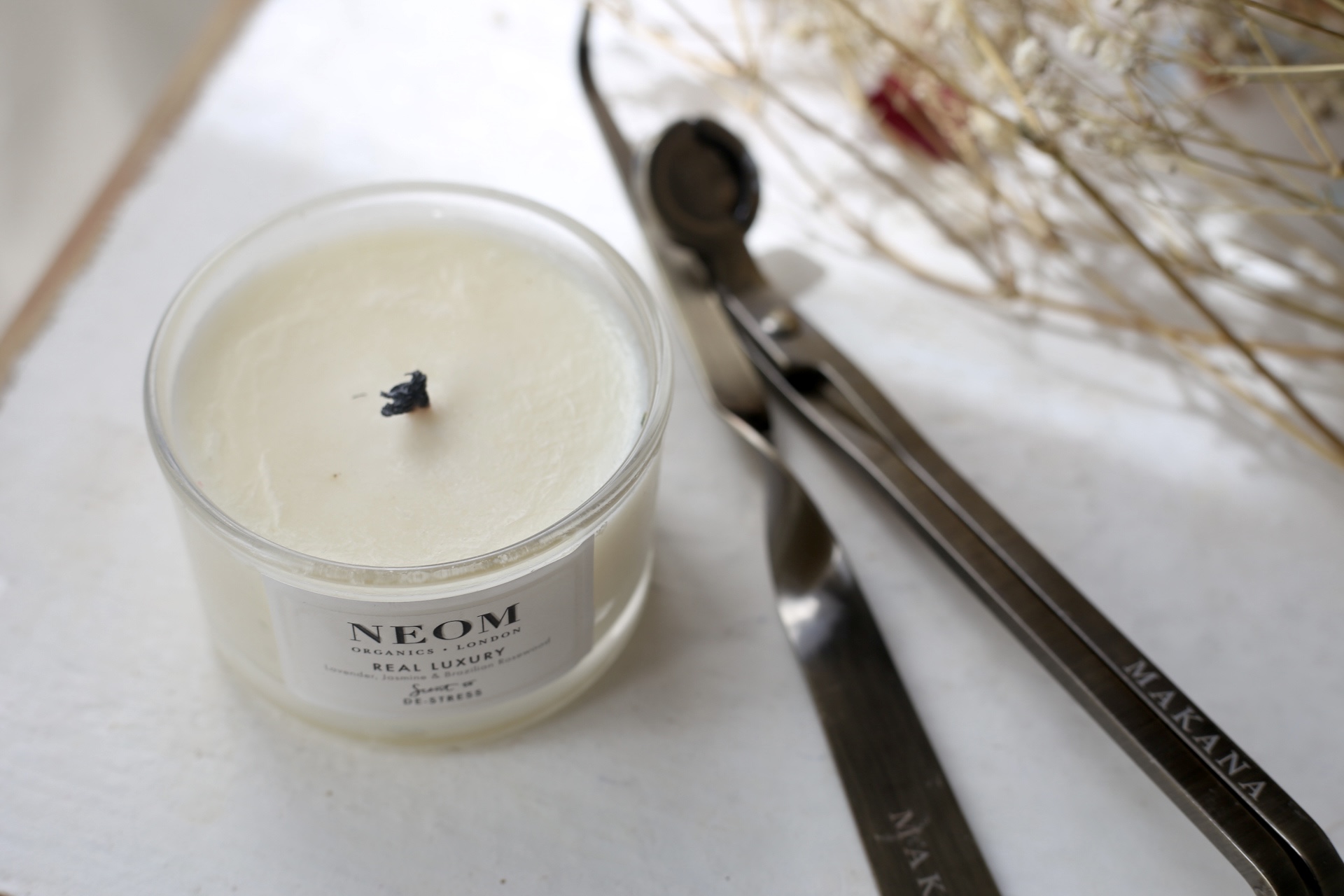 I love the look of this candle – it's simple, minimal and elegant. The scent throw is decent, and while it doesn't have the complexity of a synthetic scent, Real Luxury is still quite beautiful in its own way.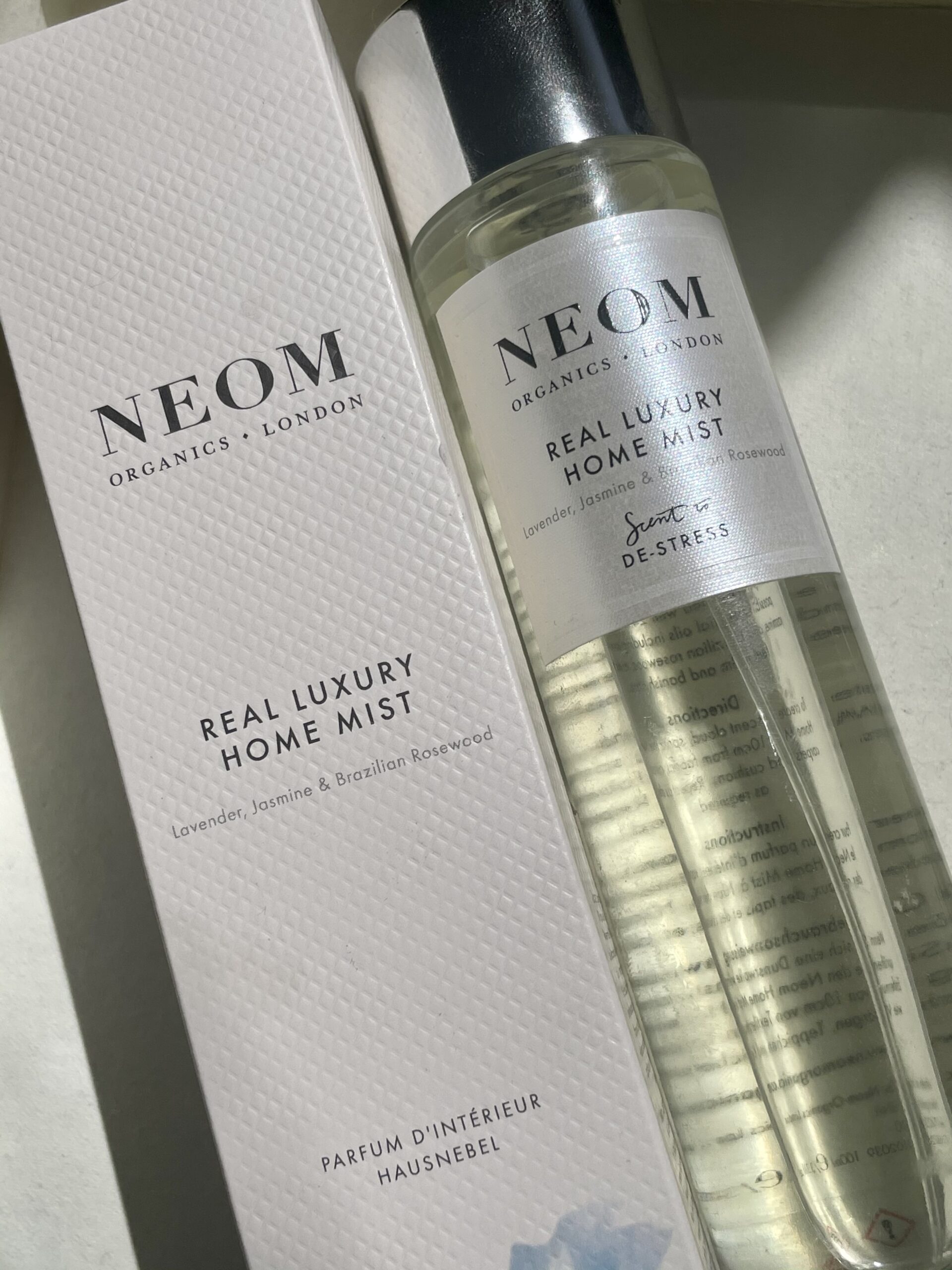 This is a chic home mist that allows you to spritz a diluted version of the Real Luxury essential oil blend. I would get this for the packaging and use their Real Luxury essential oil blend to make your own refills.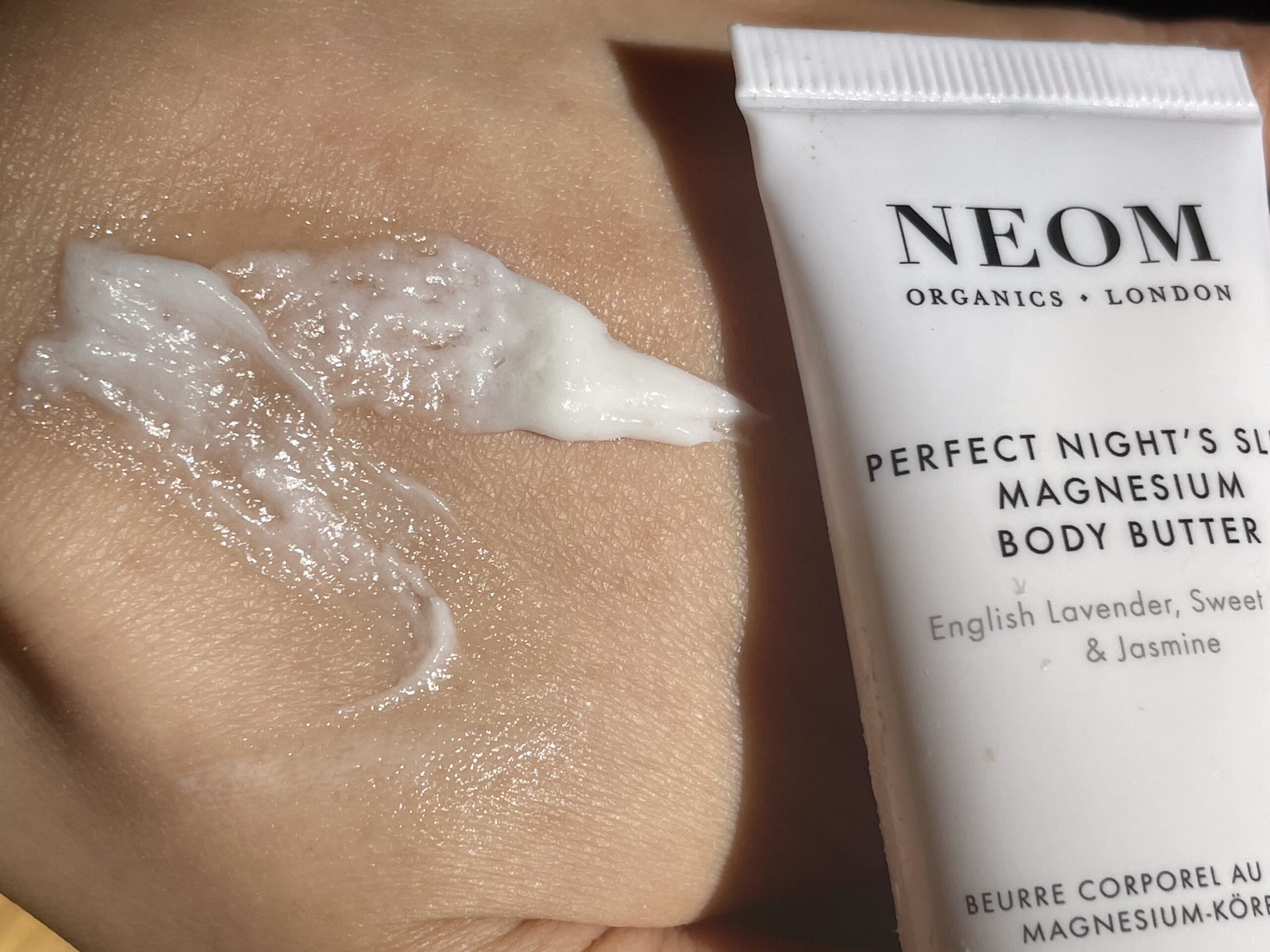 The Neom Organics Magnesium Body Butter is a great way to both moisturize your skin and get in some magnesium, which majority of people are deficient in.
Each Magnesium Body Butters contain 88mg of magnesium in every 5ml along with Coconut Oil, Shea Butter and Argan Oil. It has a rich consistency that has an airy whipped quality to it. I tried the Perfect Night's Sleep version which is scented with essential oils of lavender, basil and Jasmine. The Neom Body Butter feels moisturizing but not overly heavy or greasy with a fragrant scent that's adequately strong enough to provide aromatherapy benefits.