Formerly known as Primal Pit Paste, Pretty Frank is a women-owned natural deodorant brand founded in 2012 in Austin. It all started when the founder's 8-year-old daughter came home from school with a noticeable body odor and noticed that other classmates were having a similar issue. Pretty Frank's founder made it her mission to find a product safe enough for her daughter to use, and then decided to create something special for her. Today, Pretty Frank makes healthy, organic deodorant that works for all types of moms, dads, kids, and athletes. I'm sharing my Pretty Frank deodorant experience in today's review. Use discount code OBL to save 10% at Pretty Frank.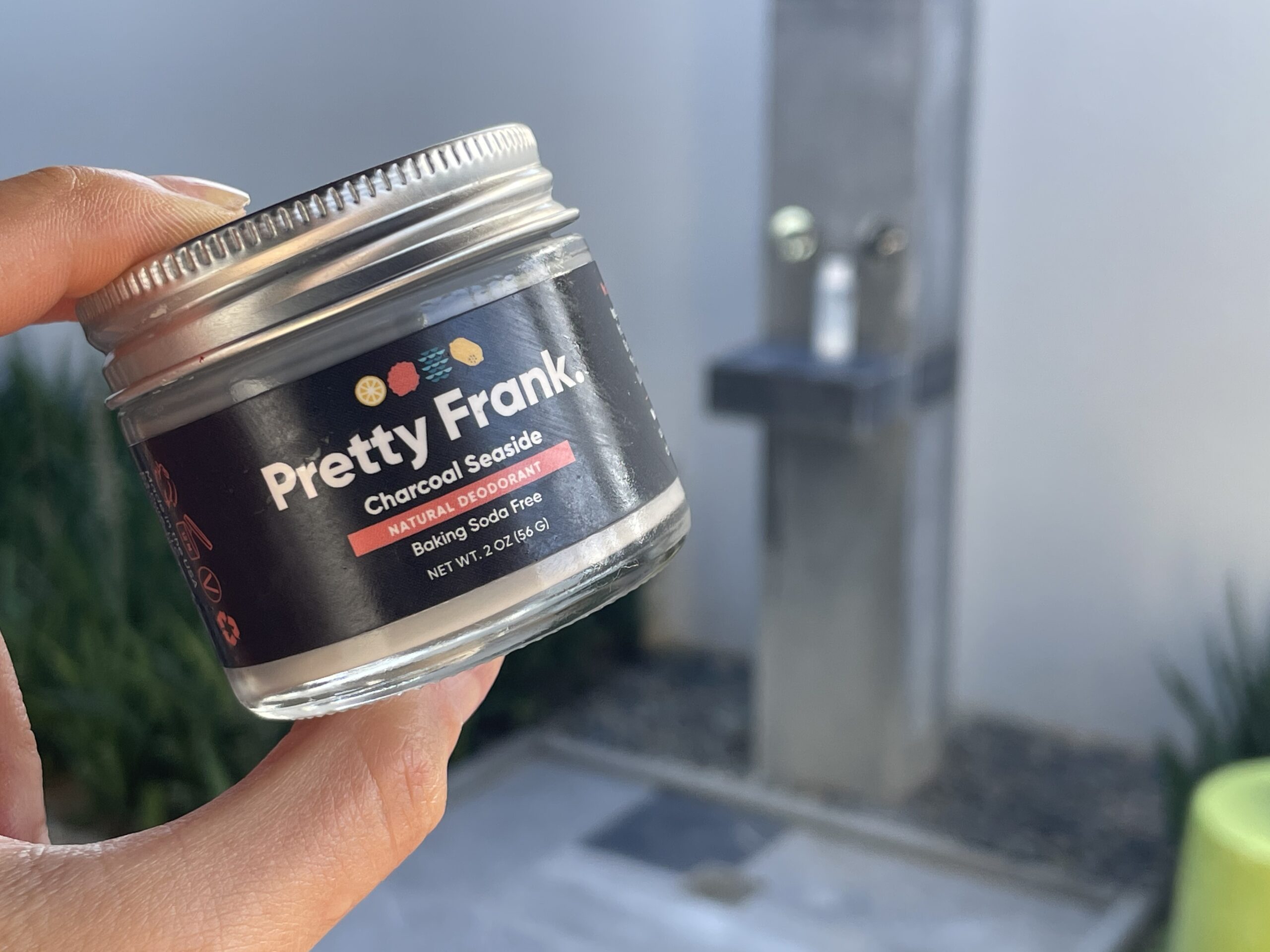 Pretty Frank: Cream Jar Deodorant
Pretty Frank offers both baking soda and baking soda-free deodorants using the power of zinc, charcoal and magnesium. There are no synthetics included.
No aluminum, no parabens, no fragrance, and no baking soda
All natural, organic, and vegan ingredients
Gentle for more sensitive skin
Powerful for all-day odor protection
Leaping Bunny certified and cruelty-free
Packaged in a recyclable 2 oz. glass jar with aluminum lid
Handcrafted in Austin, Texas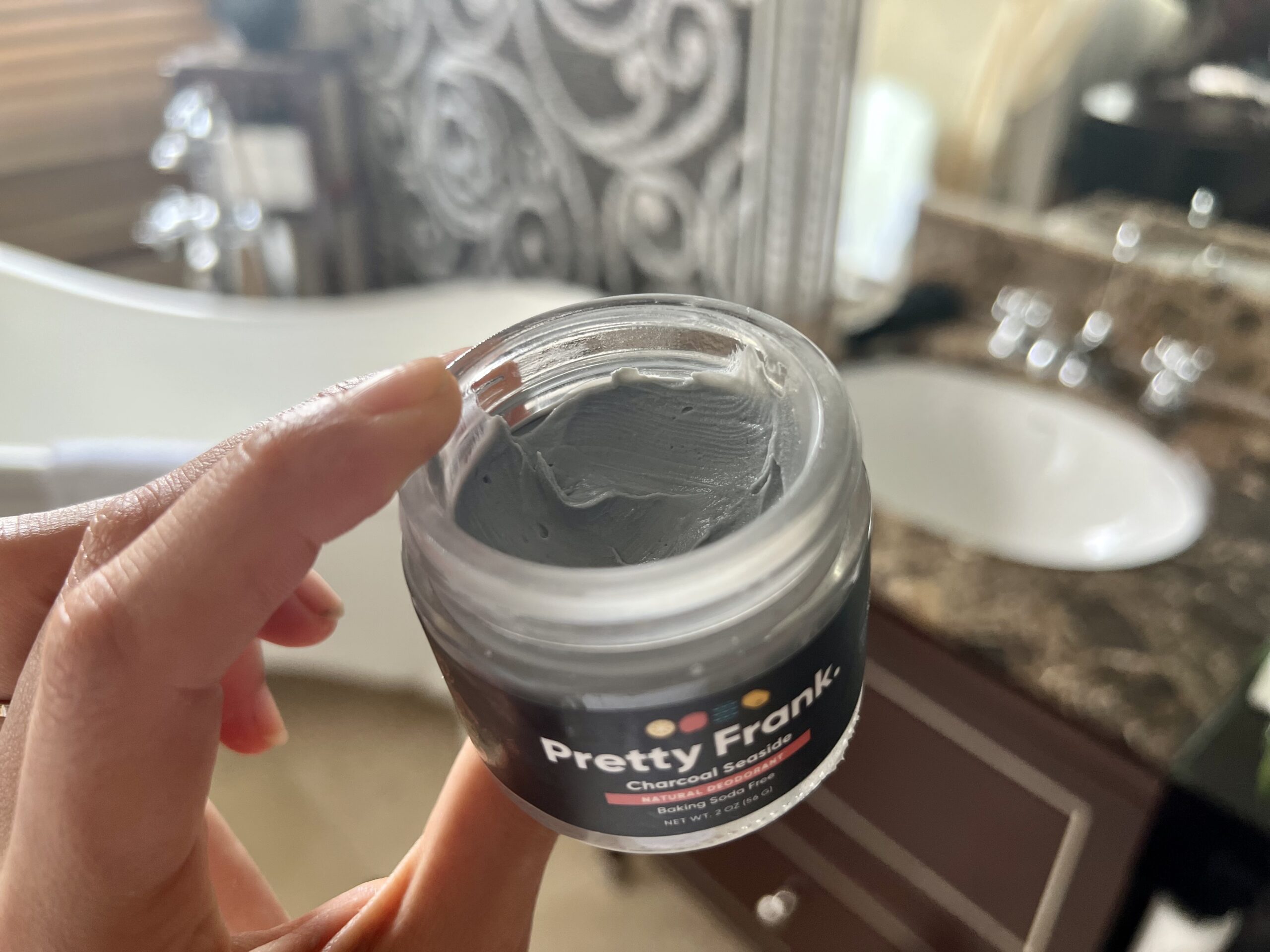 Ingredients
Ingredients: Organic Arrowroot Powder, Organic Coconut Oil, Magnesium Hydroxide, Caprylic/Capric Triglyceride, Zinc Oxide, Candelilla Wax, Vegetable Glycerin, Activated Charcoal (Coconut), Organic Lavender Essential Oil, Organic Palmarosa Essential Oil, Organic Lemon Essential Oil, Organic Juniper Berry Essential Oil, Vitamin E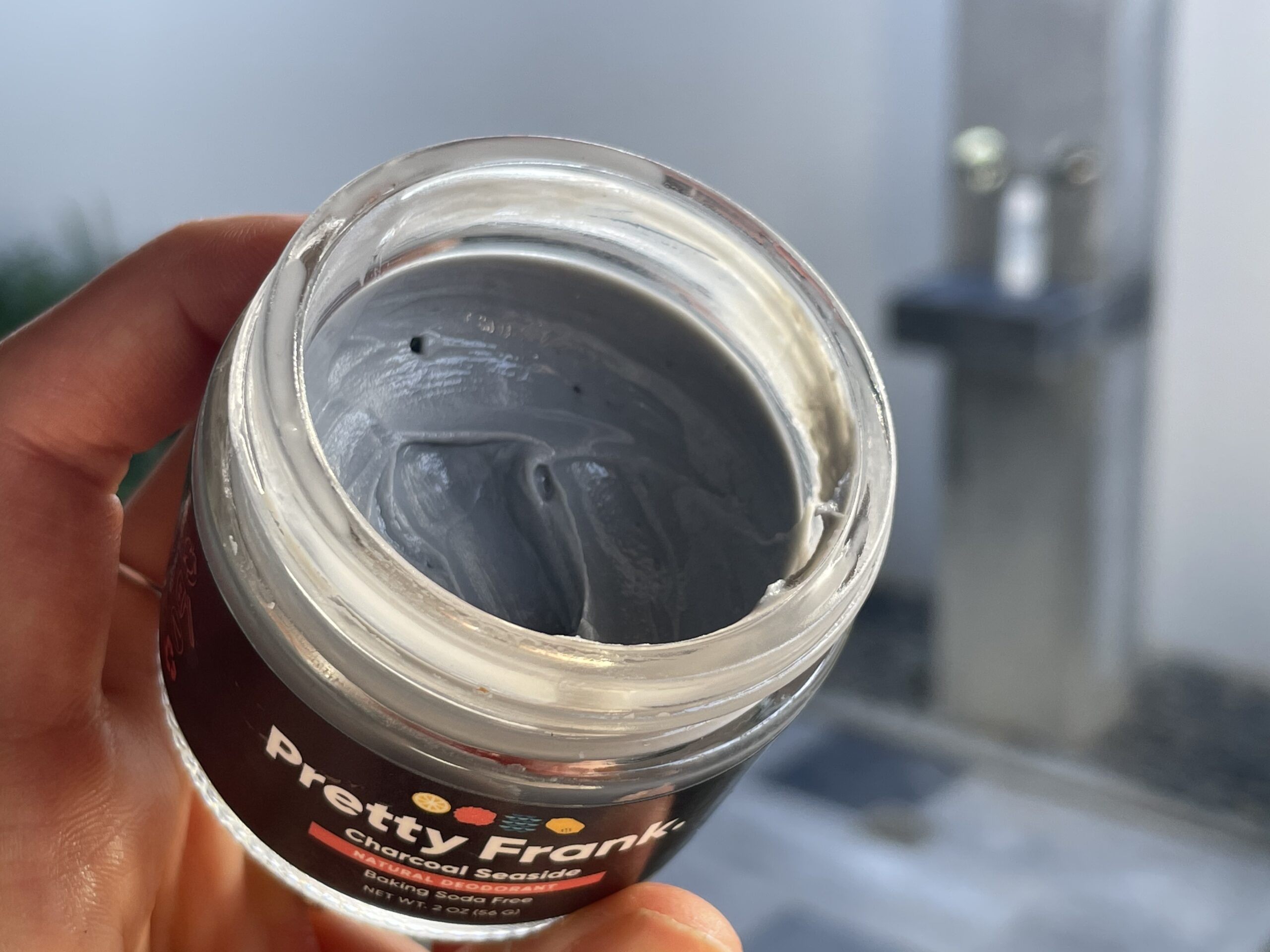 The Charcoal Seaside scent is amazing – I really enjoy it. Something about the blend of Lavender, Palmarosa, Lemon, and Juniper Berry with the natural scent of Arrowroot Powder, Coconut and Activated Charcoal.
Pretty Frank jar deodorants have a very soft, creamy consistency that's easy to scoop out and spread. If you prefer a hands-free application then they do have traditional deodorant sticks.
I wore a white T-shirt often while using Pretty Frank in a humid, tropical climate on my trip around Southeast Asia and I didn't experience any staining.
Remember that natural deodorants are not antiperspirants, so if you're a sweaty Betty I suggest looking into a drier formula or even deodorant powder.
As far as odor fighting capabilities go, Pretty Frank worked just fine for both me and my partner, though he didn't enjoy the application. I would consider this an average strength deodorant, so if you find that nothing seems to work for you I can't promise this will.
Affiliate code OBL saves 10% sitewide.