If you're wondering whether Jane Iredale is a good makeup brand, I'm sharing all my thoughts on Jane Iredale's makeup products in this Jane Iredale review! The new Jane Iredale Glow Time Pro BB Cream SPF 25 is here and I'm also diving into this new take on the original Glow Time. This OG natural makeup brand is a spa favorite and often recommended by estheticians and spa professionals. While new trendy clean makeup brands pop up everyday, Jane Iredale has been dedicated to making natural cosmetics with minerals for 25 years. They're based in Massachusetts and are now owned by a private equity firm. Read on for my Jane Iredale foundation and BB cream review along with my thoughts on many other Jane Iredale makeup products.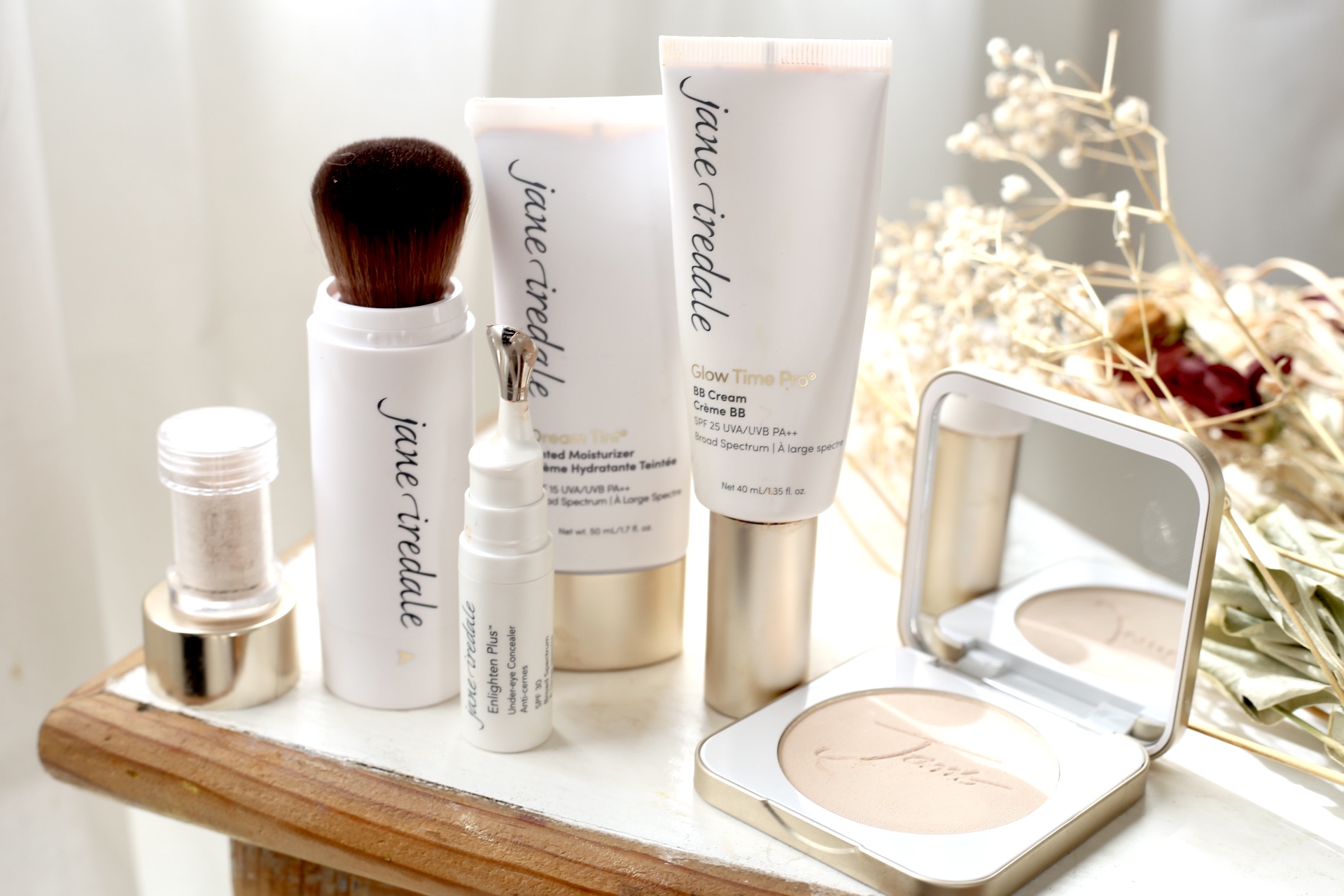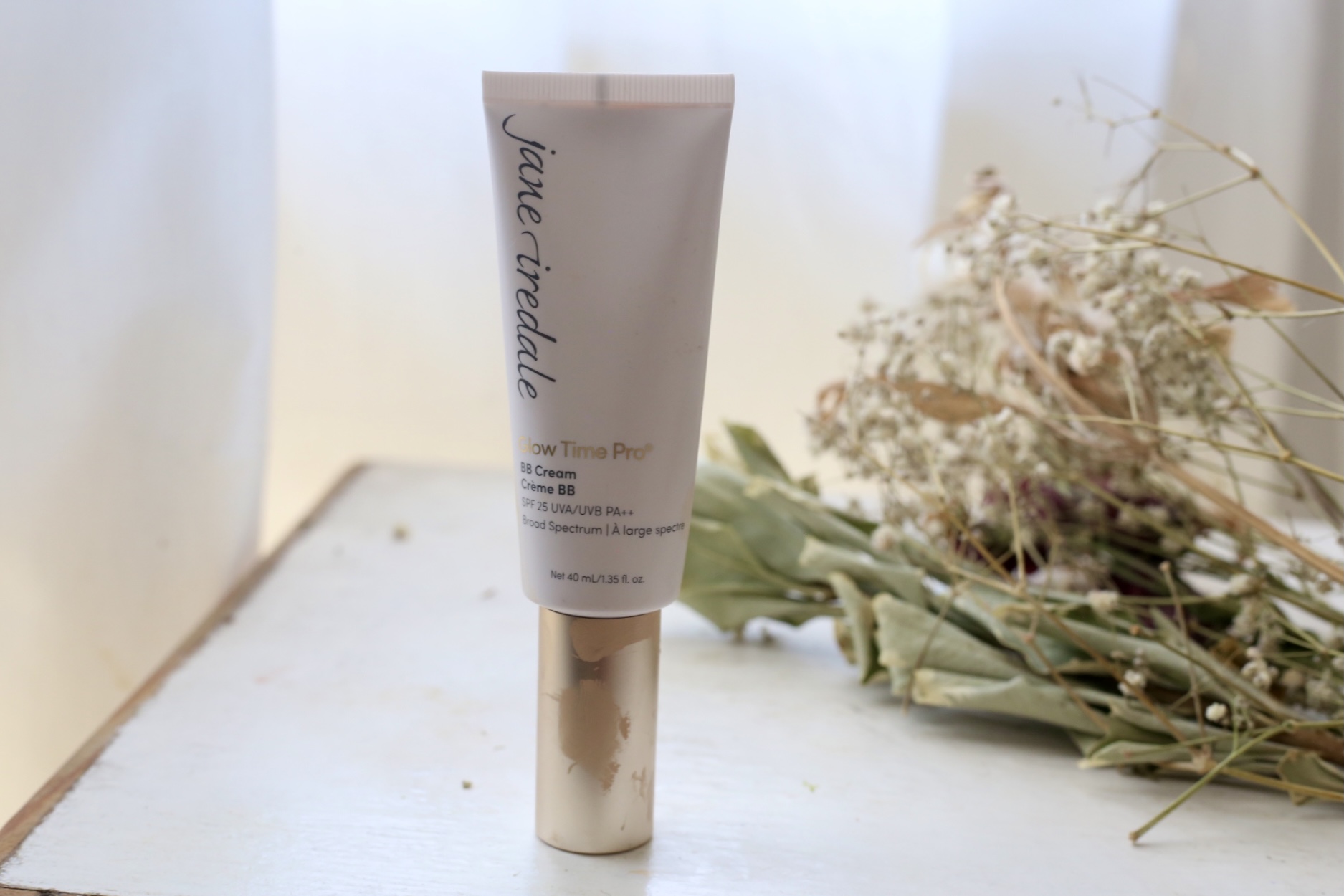 The new version is:
Medium-to-full coverage
Quick dry down
Water resistant and resists transfer
Lightweight hydrating lotion
Satin finish (leans to a natural finish on my dry skin)
Comes in 14 shades
SPF 25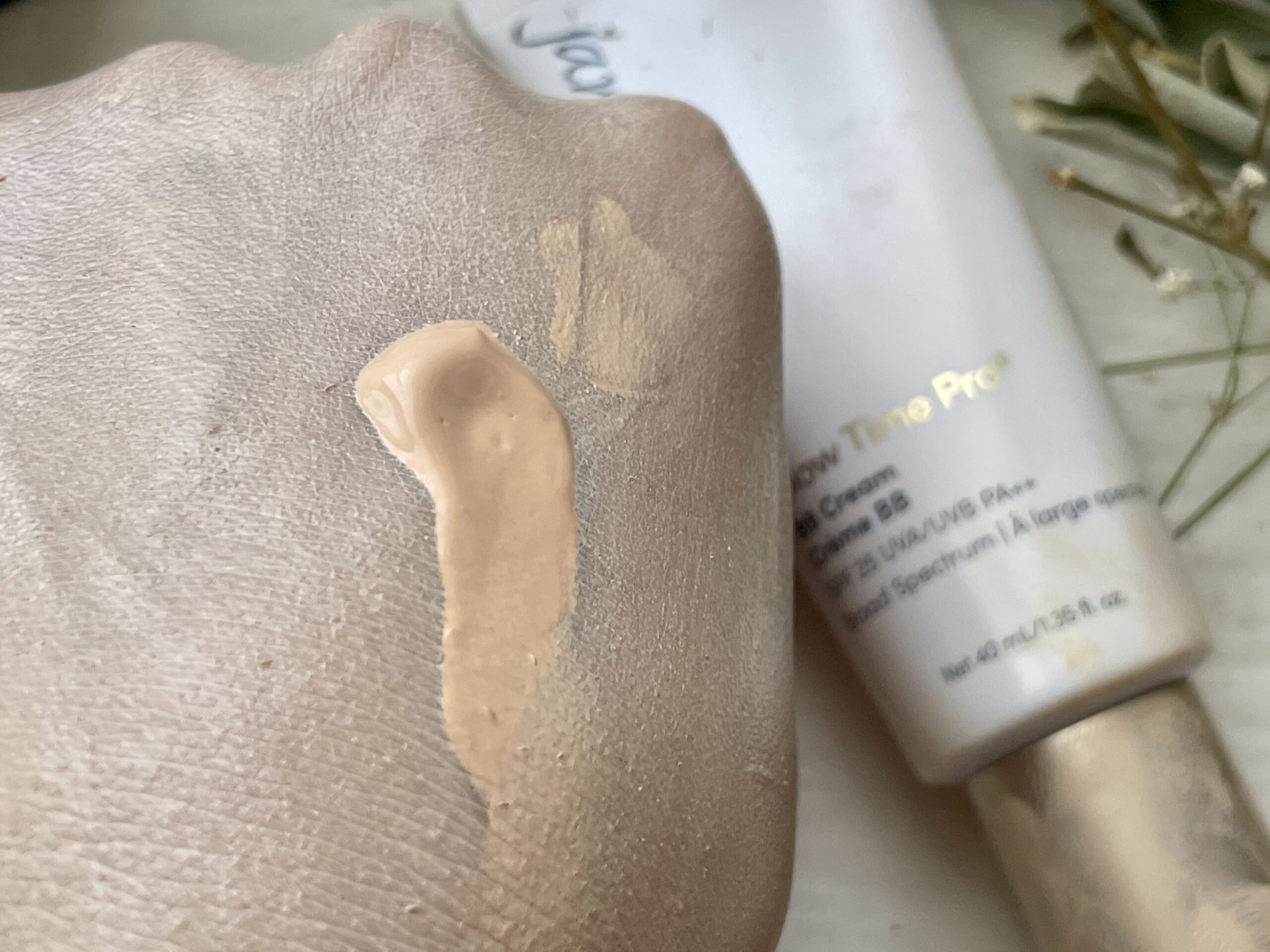 The first thing I noticed right away was the very strong coverage. Because this is a high coverage product, you need to be sure your skin is properly exfoliated, smooth and primed. Otherwise, this will not work out for you and you'll probably find it to be cakey. If you're looking for something sheer or light coverage, then the new Jane Iredale BB Cream isn't for you.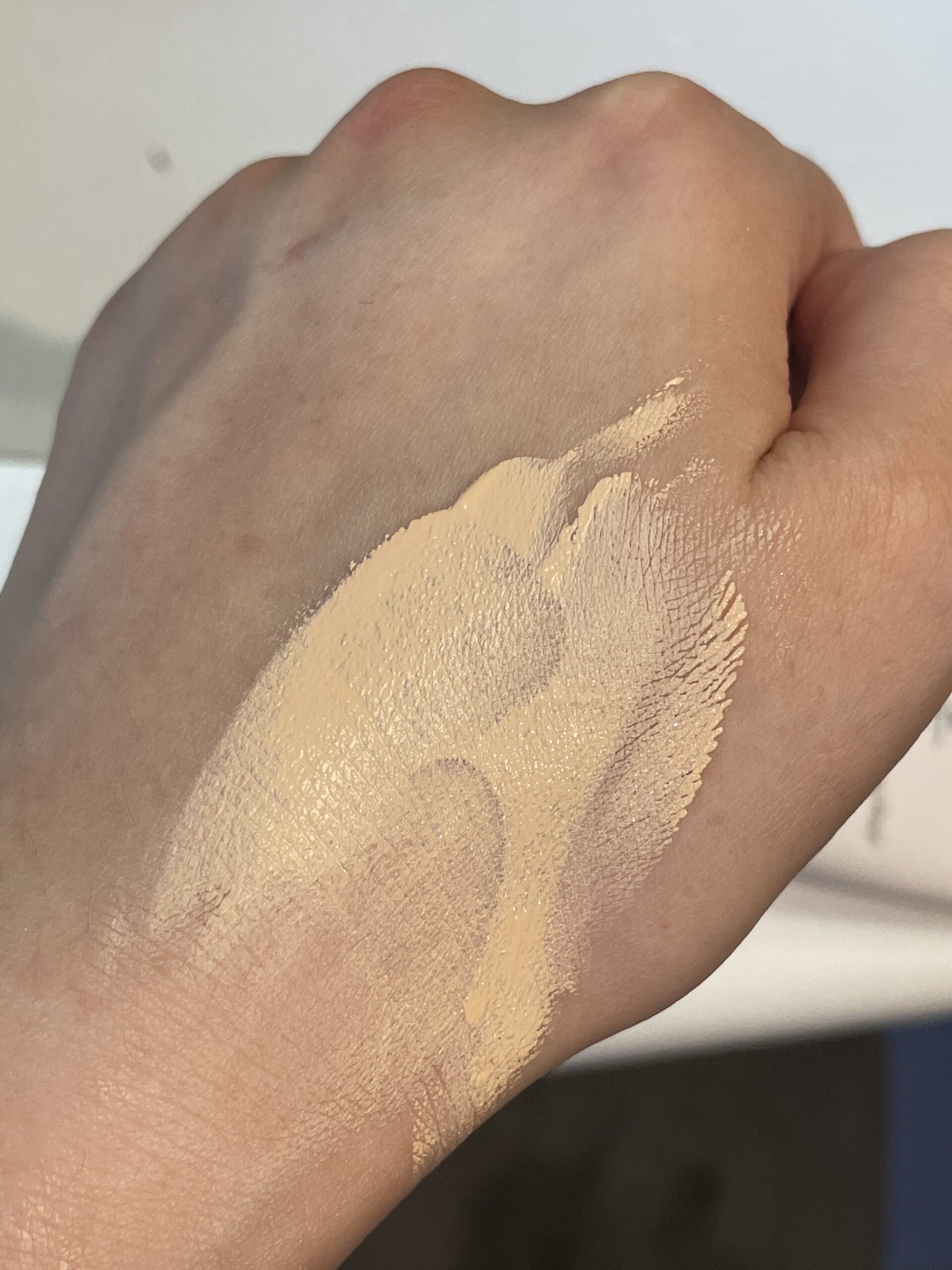 Even with the strong coverage, the consistency is lightweight and silky like a hydrating lotion. I use the lightest shade GT1.
For me, Jane Iredale has long lasting performance even on hot summer days. Yes, if you're sweating profusely in a humid climate this will start to streak a little though.  I've tried this while both being lightly sweaty and actual sweat running down my face.
If you're a diehard fan of the original Glow Time Pro BB Cream I'm not sure you'd appreciate the new formula to be honest. But if you're in the market for a high coverage, clean BB Cream that isn't dewy, then you may enjoy this product.
About the SPF 25
The UV filters are a mix of titanium dioxide and zinc oxide. I would highly recommend wearing an SPF 39 or 50 underneath. Because Jane Iredale provides strong coverage a little goes a long way, which means that you're not going to apply enough to get proper UV protection.
I feature the Glo BB Cream in my YouTube below: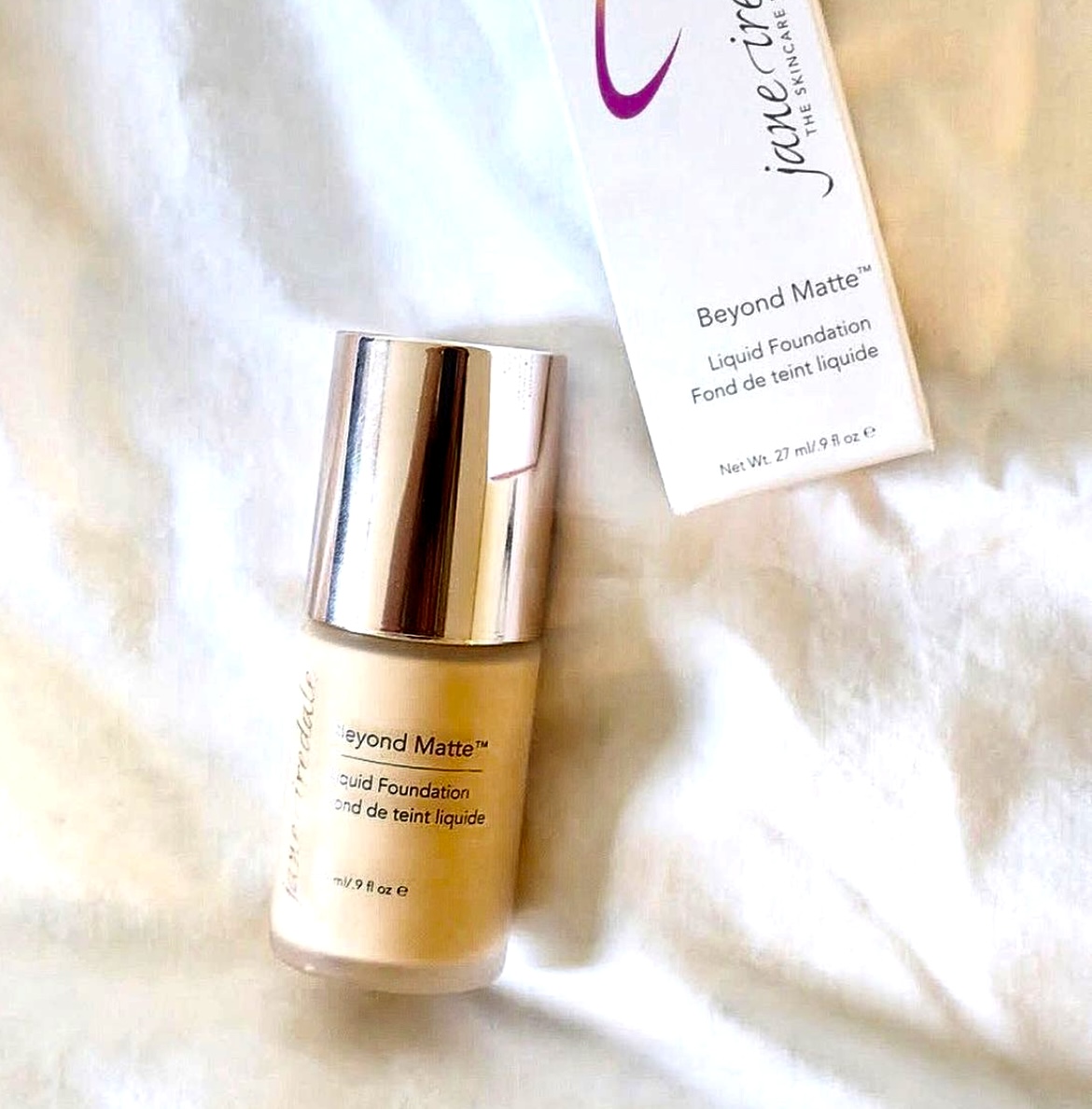 I neither loved nor hated this foundation. As I have dry skin, matte foundations can be a bit tricky for my skin. The Jane Iredale matte foundation may lean too matte for my skin, but I loved the color of the shade. The rep at the Jane Iredale counter shadematched me with M2. The coverage for me is a strong medium and the finish a true matte. The Beyond Matte Foundation feels a bit heavy on my skin, so I didn't find myself grabbing for it very often.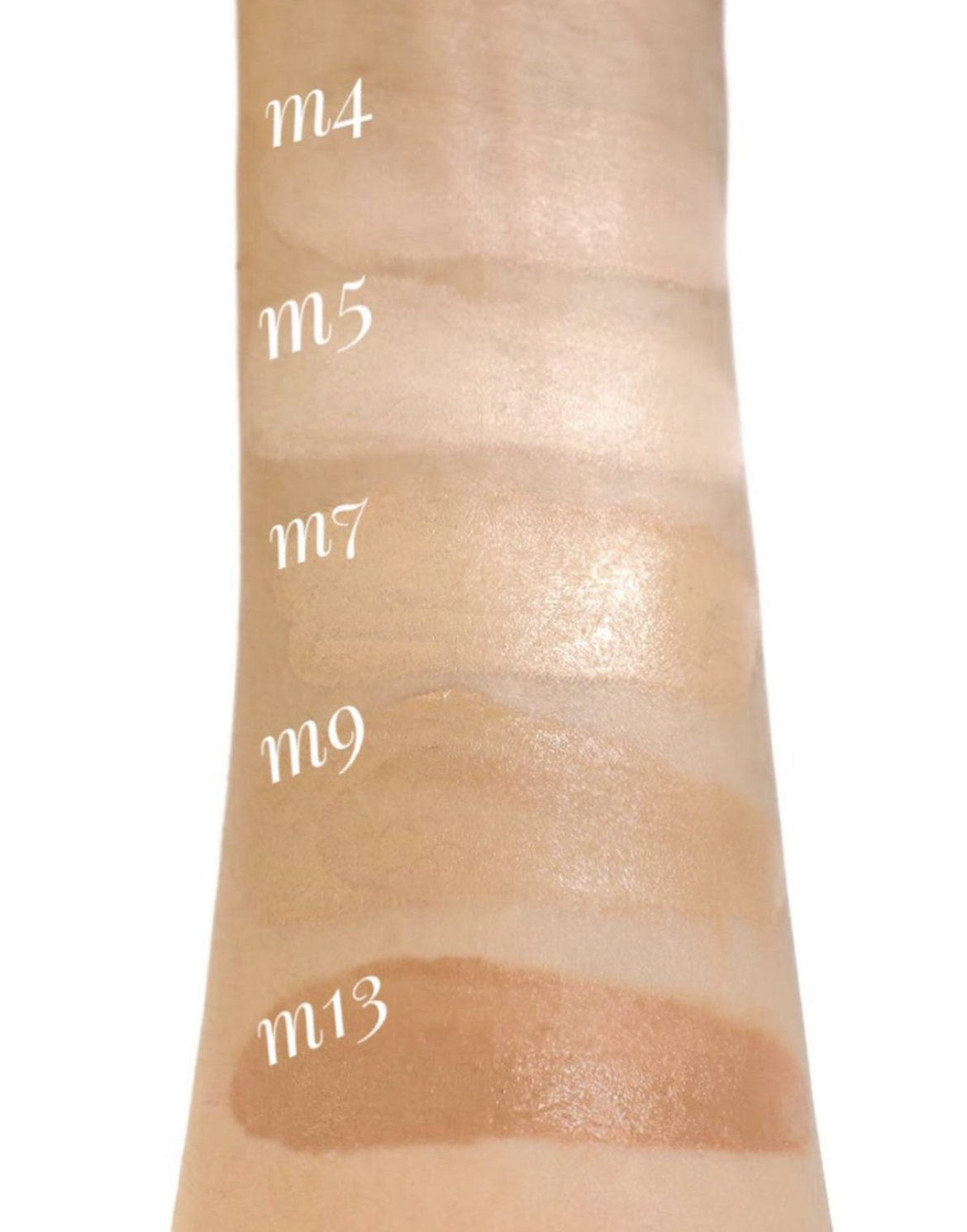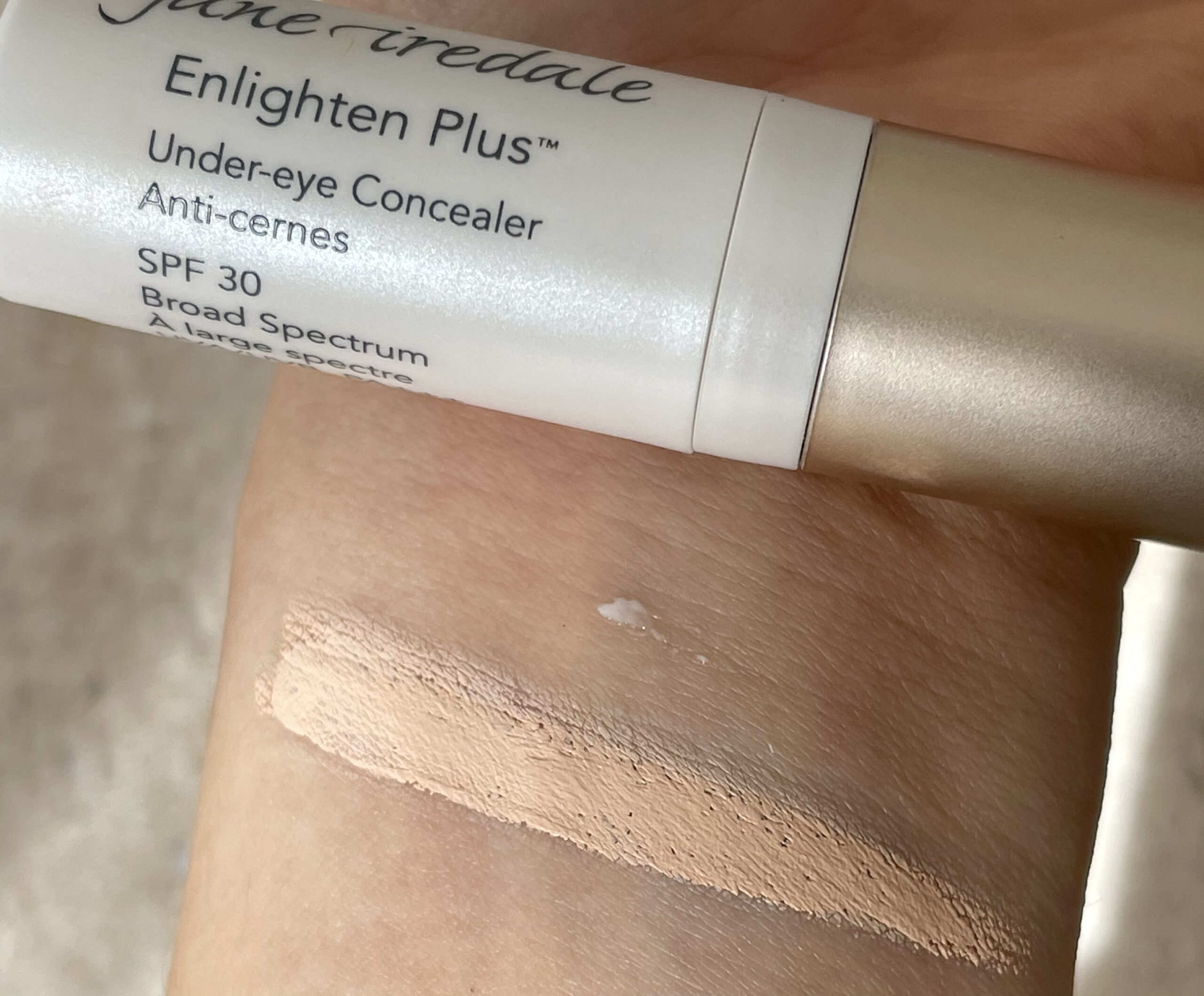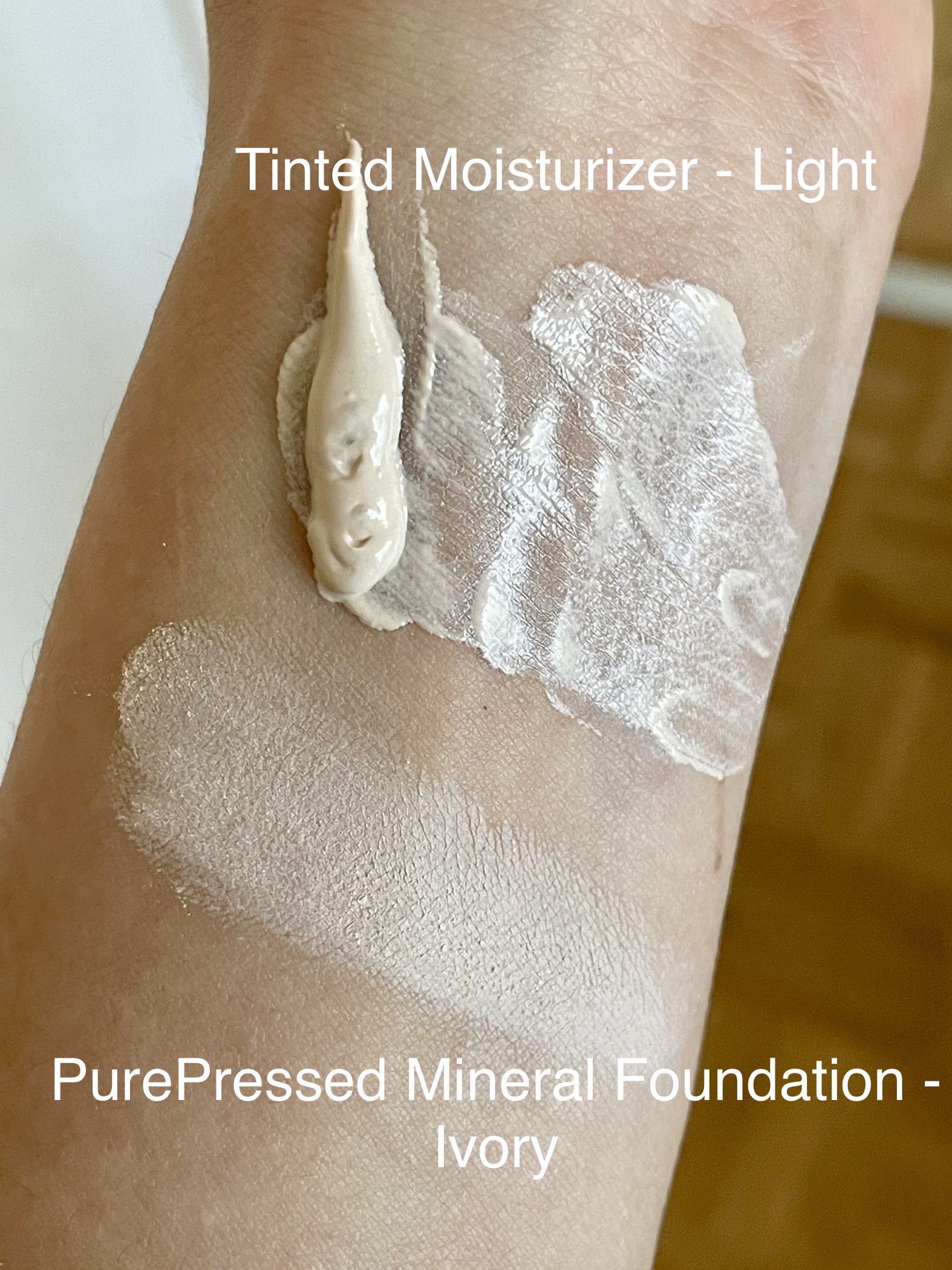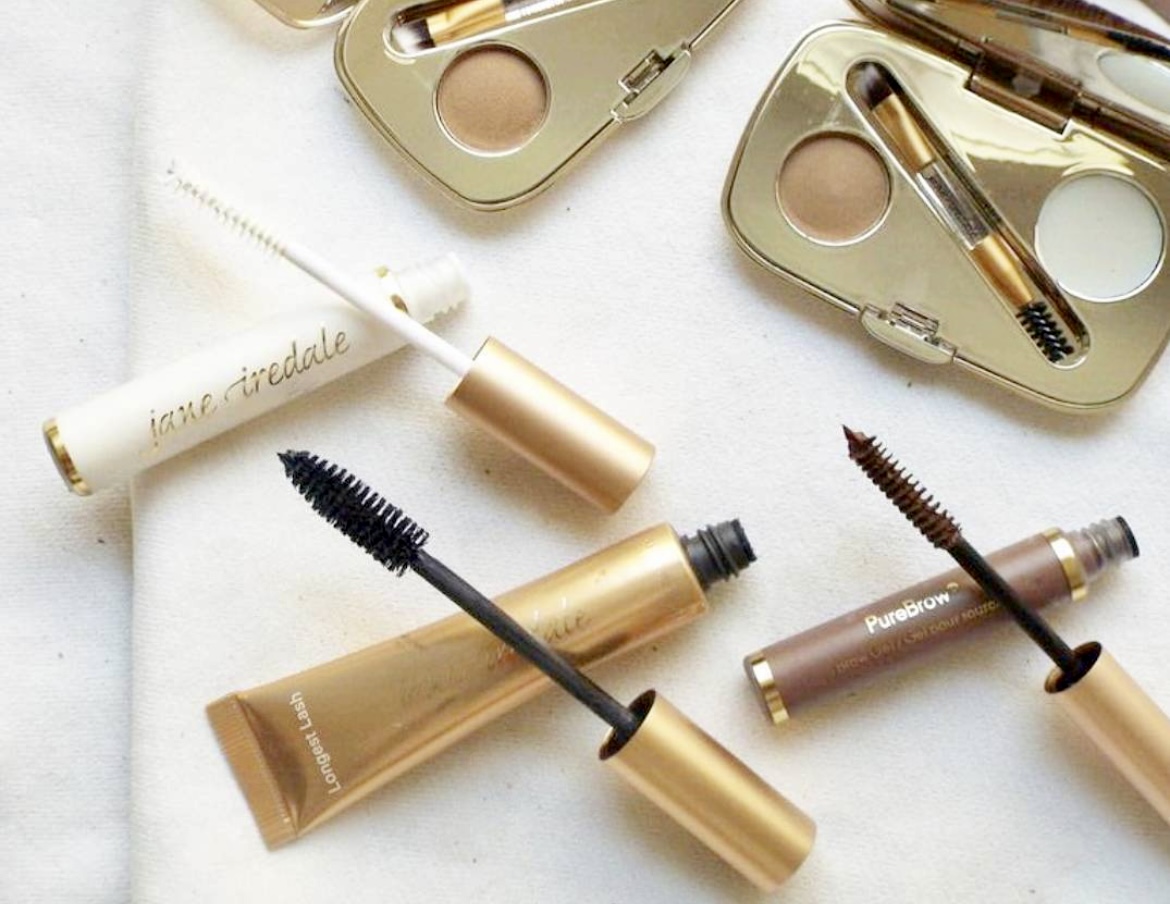 I found the darkest shade Brunette a tad warm for my eyebrows but if your brows aren't black it should be fine. Instead of using the whole spool I found I was able to apply more precisely using just the tip and gently sweeping across my eyebrow hairs to give it more 3-D volume. If I used the entire spool and the product would get on the skin underneath the brows I found that it would give me a super dark look that didn't look natural. The Jane Iredale brow gel comes in 3 shades: brunette, auburn & blonde.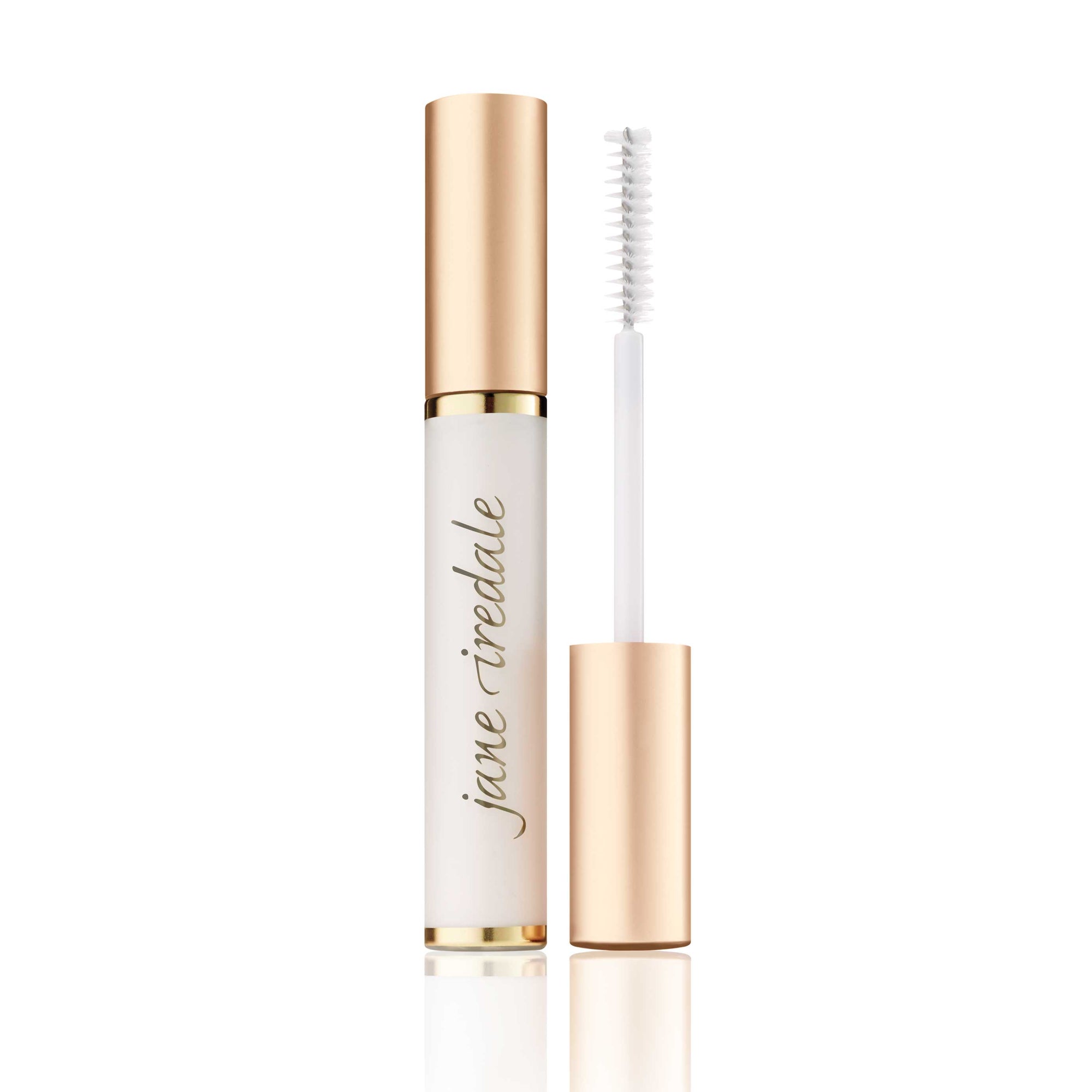 This will change your eyelash and mascara game. The lash conditioner & extender strenghens & thickens lashes and amplifies the effect of your mascara. I like that this not only makes my lashes look thicker with mascara but that it's also serving as a protective barrier from the mascara if that makes any sense. It's like a primer to your mascara. I have super sparse and thin lashes so I need all the help I can get. It would be great if they created a mascara that was double ended with the conditioner on one end and the mascara on the other, because using two different products can be tedious.
The name of the Jane Iredale mascara instantly drew me to it since it included both thickening & lenghtening, buttttt it worked just ok. I don't know whether it was the formula or if my lashes are just too thin for the super fluffy large brush. My lashes had a hard time picking up enough of the mascara product. If you don't have very sparse Asian lashes like I do, this might work out better for you