Is Kosas a good makeup brand? Today we're diving into the female founded clean makeup brand that creates skin-forward makeup with high color performance and better ingredients. How clean is Kosas? Kosas is not 100% natural makeup, not organic and does include synthetics. Just about every brand says they ban 2,000 ingredients these days, so that's not really a measure of how clean it is. Whatever "clean" means to you, you should look at the ingredients lists to see what they do put in. Nevertheless, Kosas is widely accessible as a Sephora aisle staple and wildly popular thanks to celebs like Hailey Bieber featuring them in her social media. Iranian American Sheena Yaitanes founded Kosas in 2015 with 4 lipsticks and grew the line into a full blown makeup brand. Today, the most popular Kosas product is their Revealer concealer. I'm sharing my honest opinion on their makeup in this Kosas review, plus save 20% on Kosas here (til Oct 23, 222)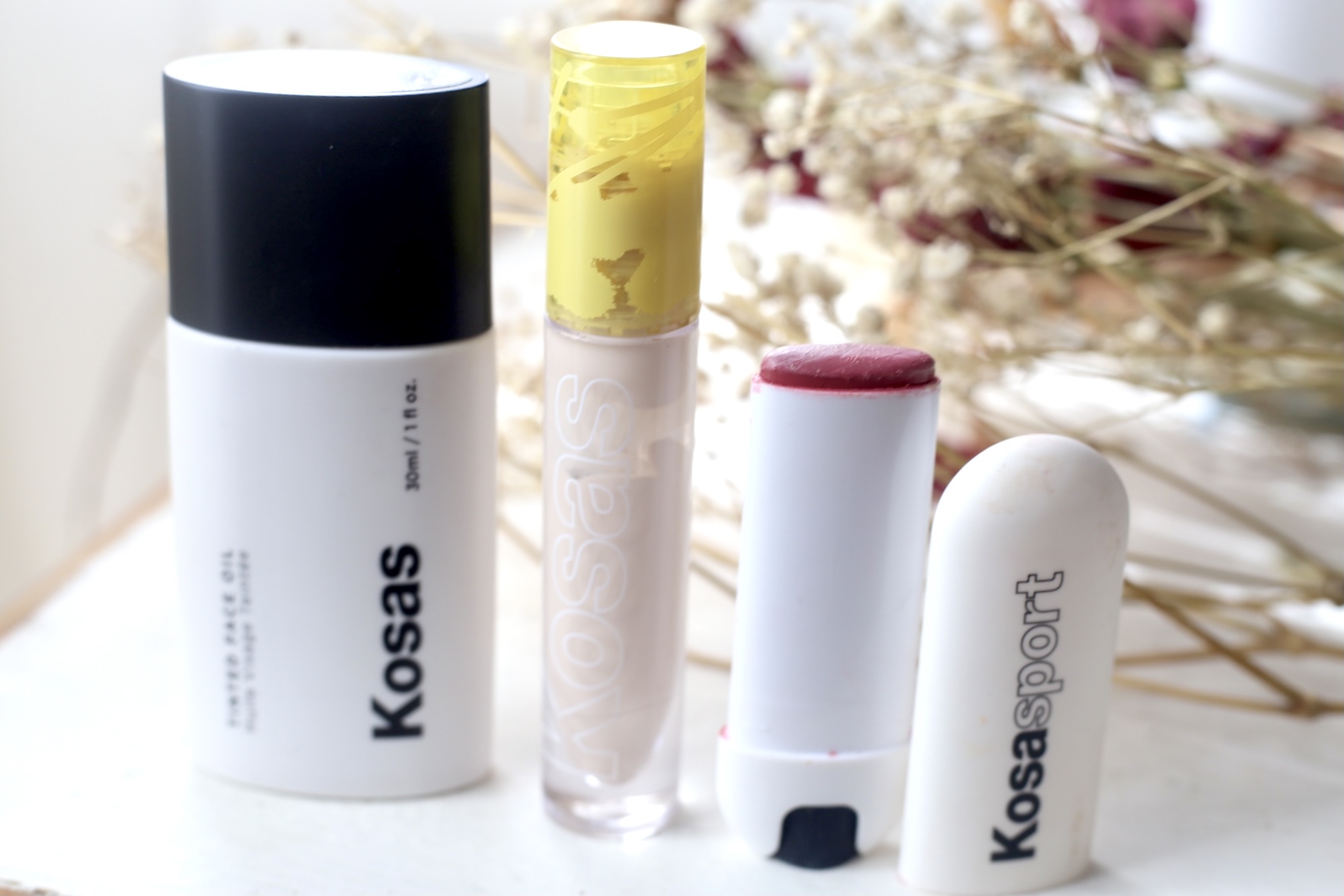 I purchased my Kosas products off of Amazon and they seemed to be the real deal, even though I bought it from other sellers as Kosas doesn't have their own Amazon store. But I recommend either trying out the products in store at Sephora if there's a store near you or purchasing from Credo Beauty.
If you're looking for 100% natural makeup that uses plenty of organic ingredients, then check out this post.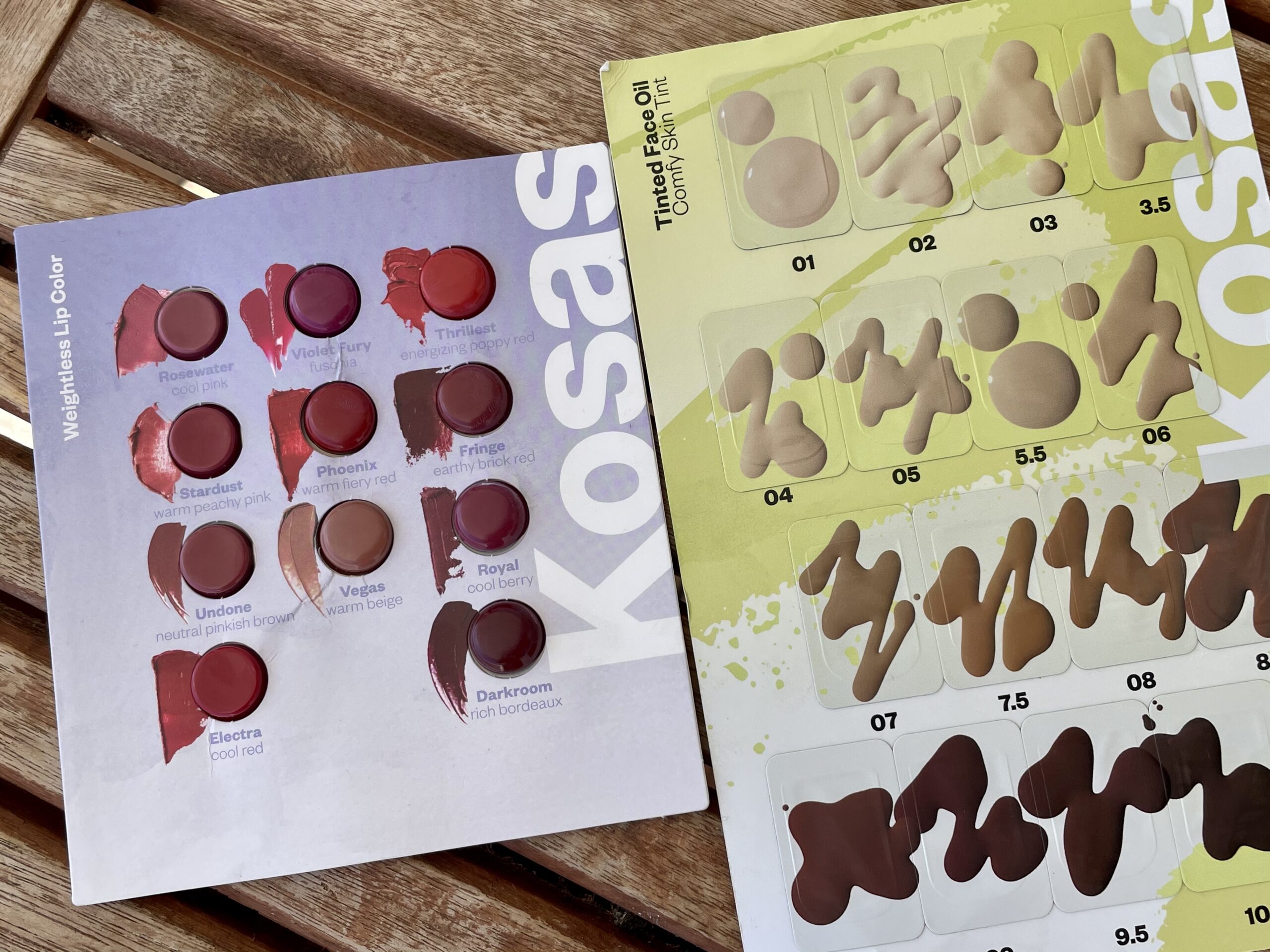 I'm also sharing Kosas swatches in this post!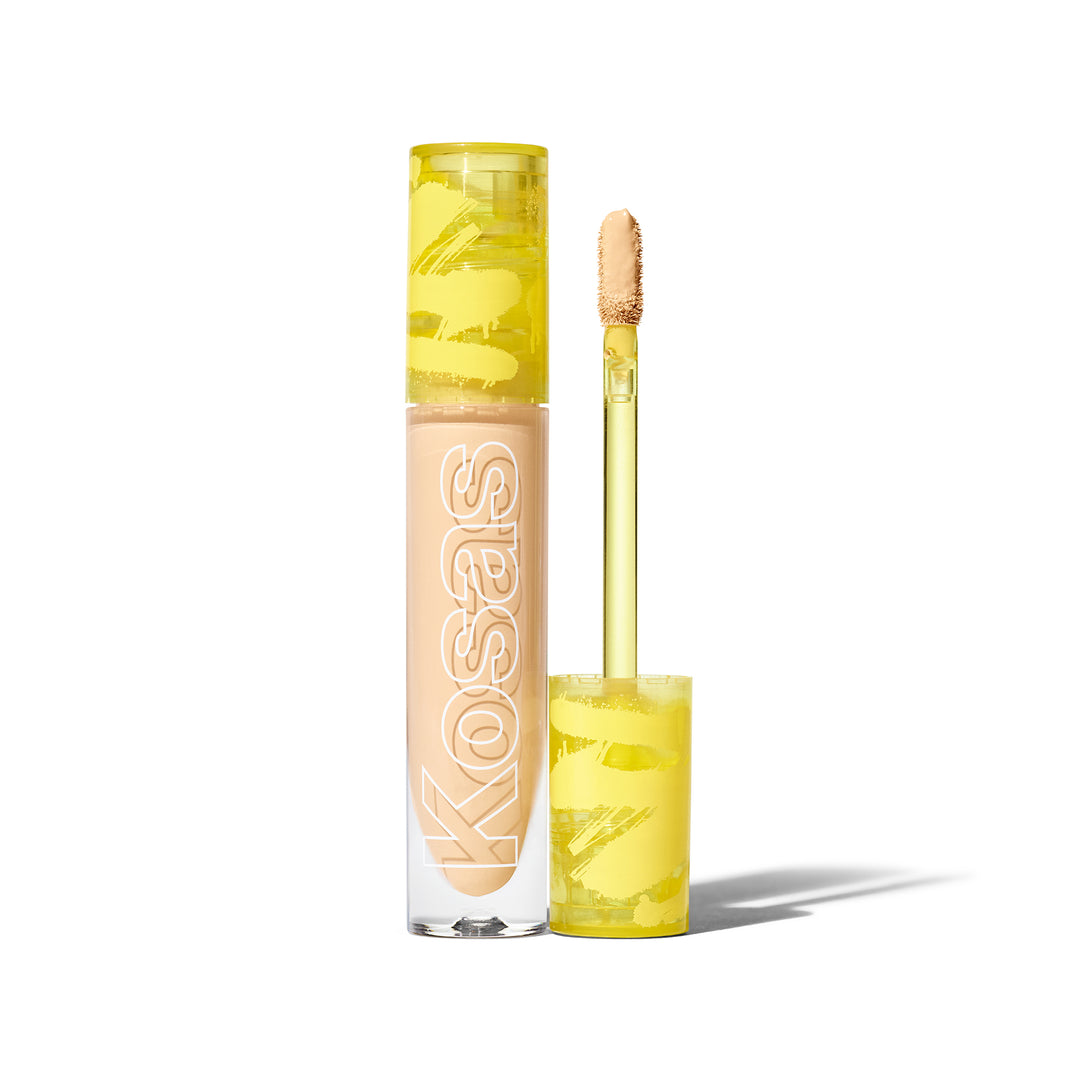 The Kosas concealer is a creamy liquid concealer that provides me with light to medium coverage. I don't consider this a heavy duty concealer at all and can almost use it as a regular foundation. It has more of a satin finish versus a matte one, and leaves your skin looking like your skin but more even toned and brighter. If you're looking for a concealer that's on the lighter end and leaves a glowy finish, then the Kosas concealer is probably for you. If full coverage is what you want, then I wouldn't recommend Kosas. Some great high coverage clean concealers include Clove + Hallow, Lily Lolo and Fitglow Beauty.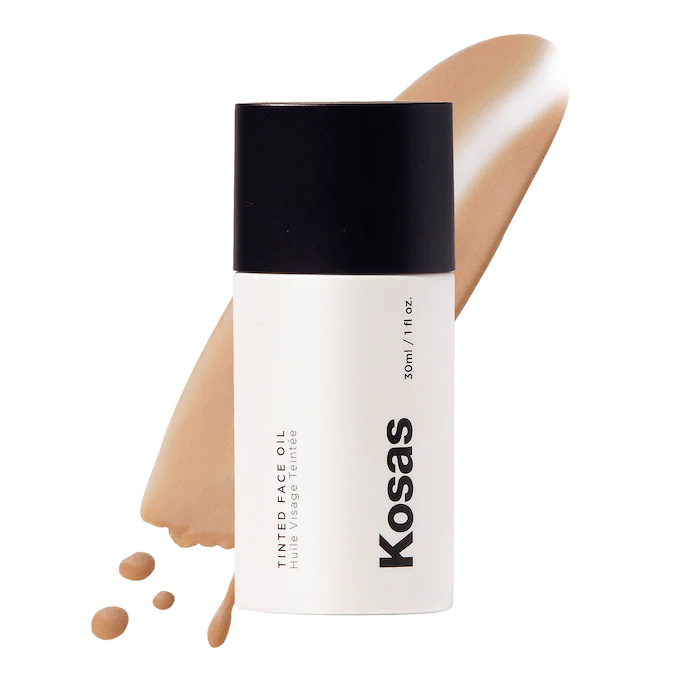 I normally don't like foundations that come in the form of face oils, but the Kosas one isn't so bad. If you compare Kosas to ILIA Super Serum Tint SPF 40, the Kosas one is thinner in consistency. Still, I can't imagine oily skin people  being in love with this product. Kosas Tinted Face Oil provides light to medium coverage and leaves a dewy finish that dries down to a more satin finish. Using a setting powder can help mattify the finish if you find it overly shiny.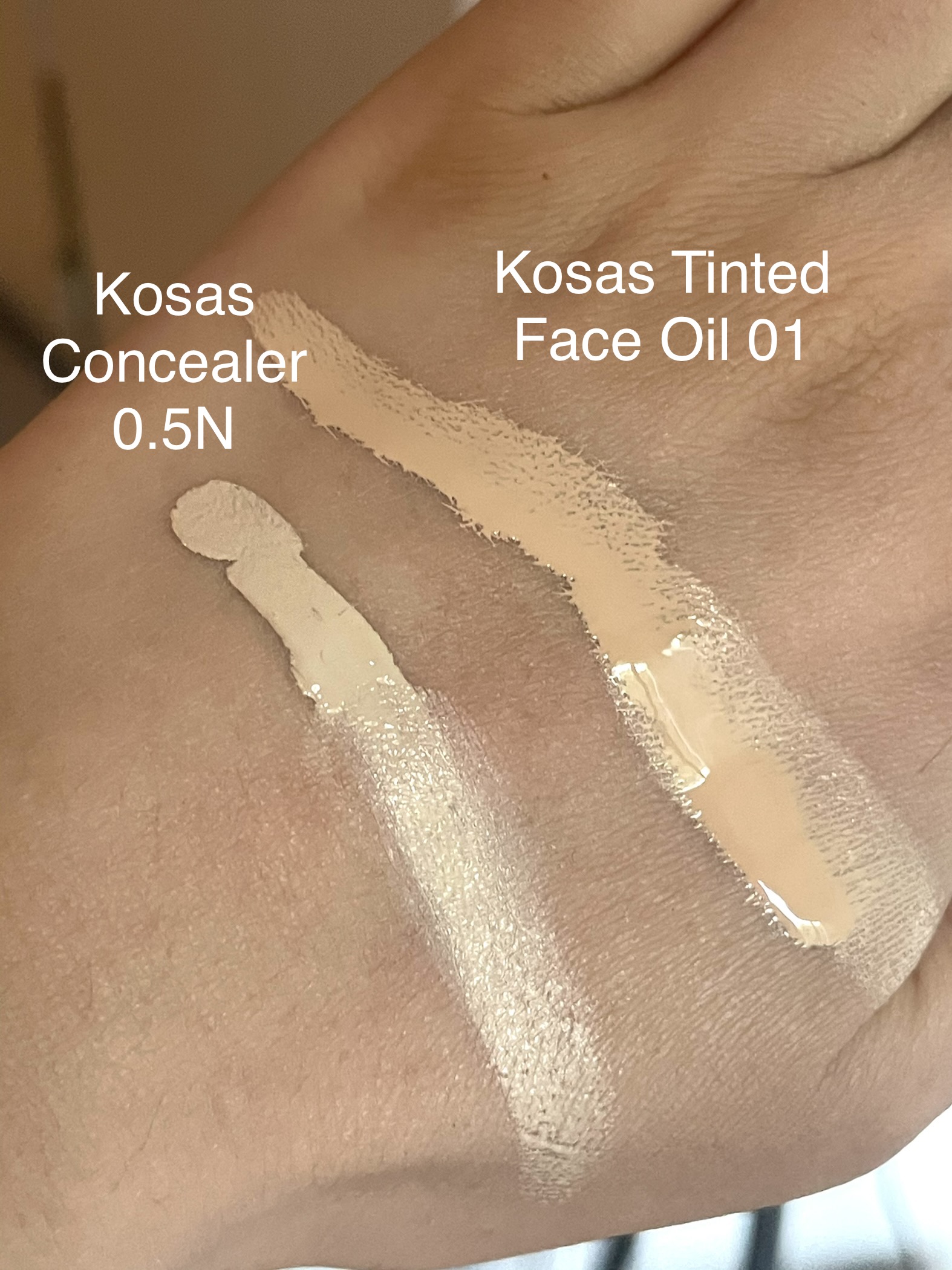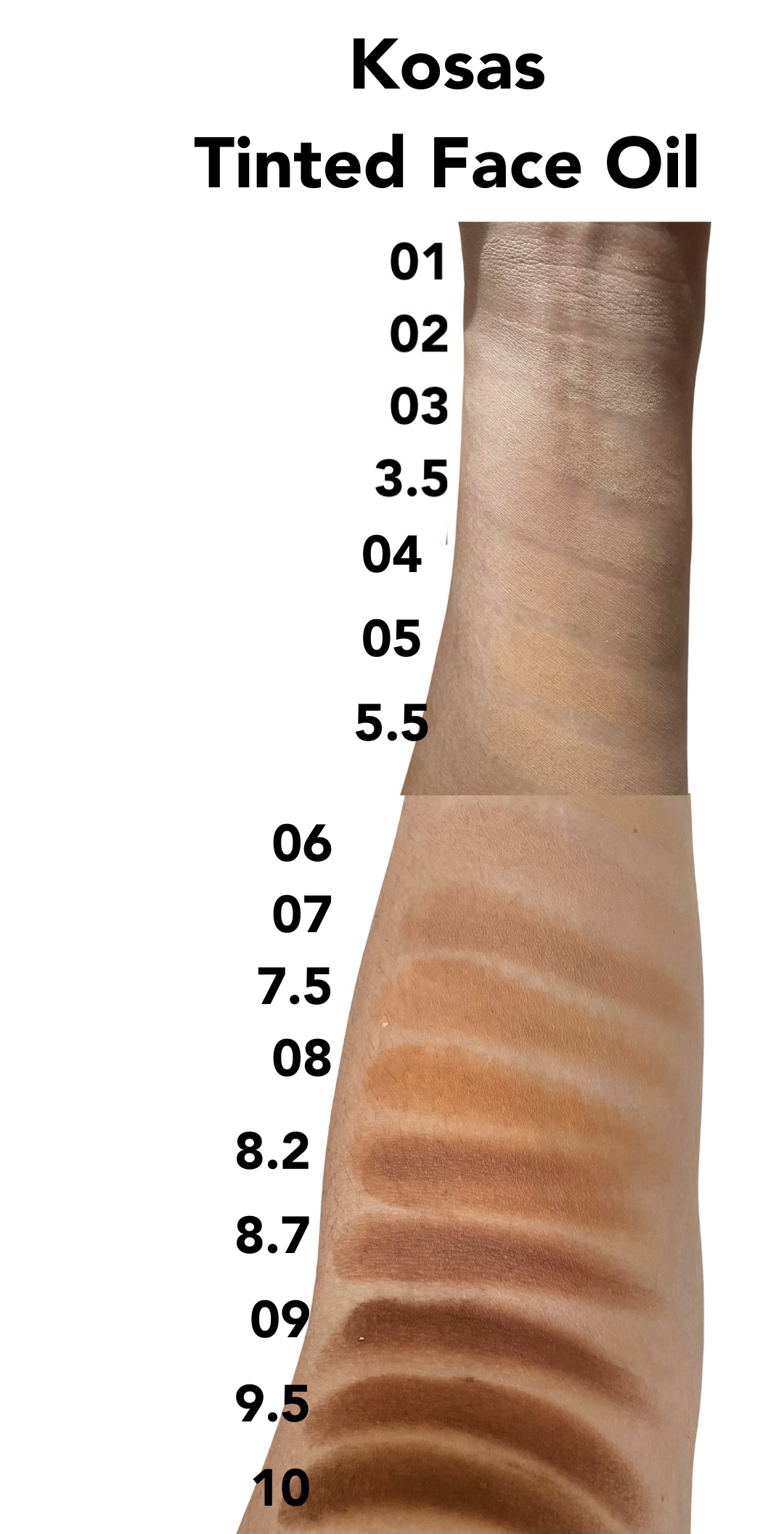 Kosas Tinted Face Oil contains:
Avocado Oil and Meadowfoam Oil: Moisturizes and plumps skin's appearance.
– Red Raspberry Oil and Jojoba Oil: Soothes.
– Camellia Seed Oil and Rosehip Seed Oil: Balances and brightens
This has a very clean and simple ingredients list which I appreciate.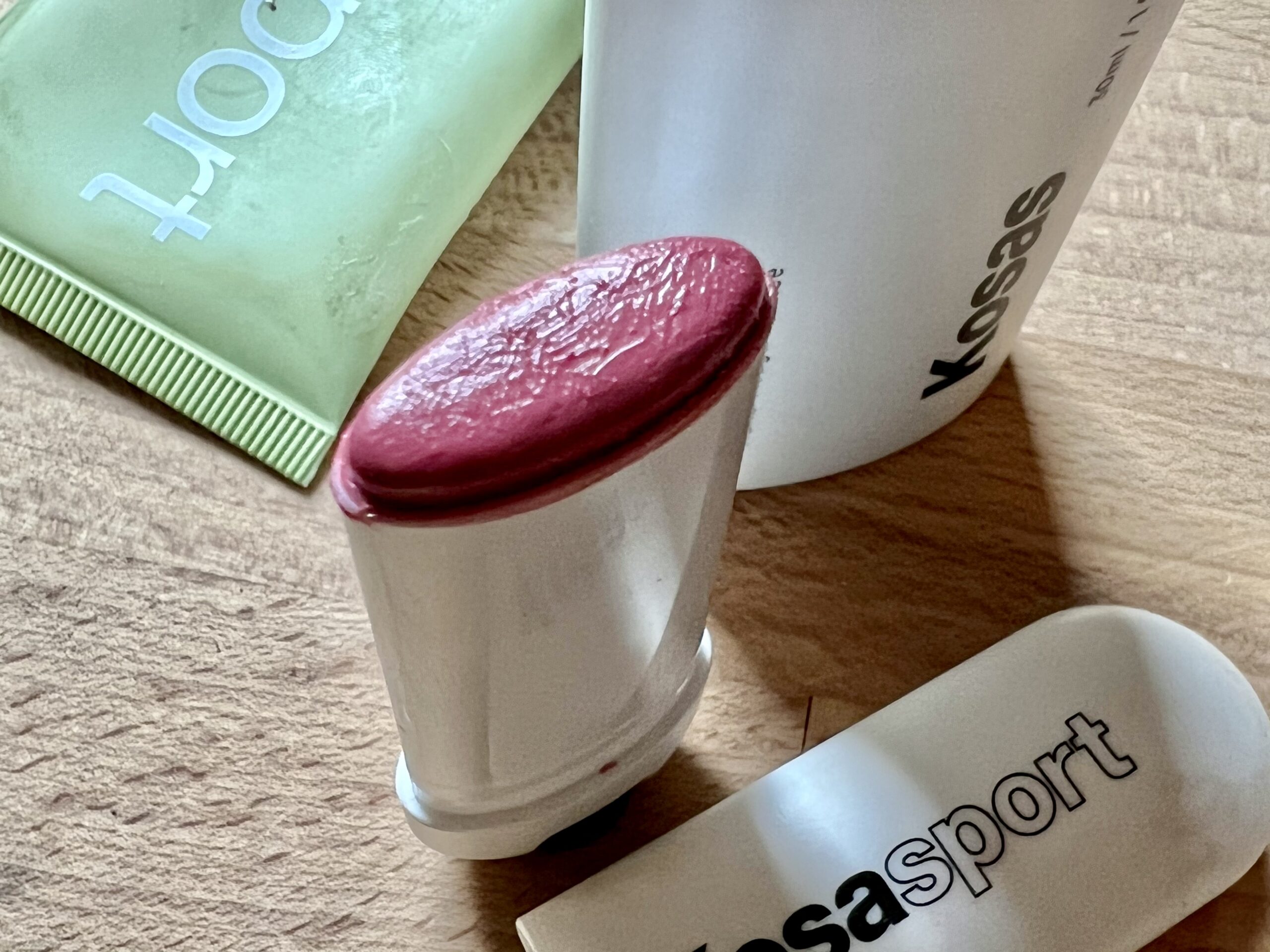 Offered in three shades and a non-tinted shade, Kosas Sport Lip Balm is a skincare-forward tinted lip balm with Hyaluronic Acid, Wild Mint, and Konkani Root along with plenty of nourishing plant oils and butters. Highly moisturizing and loaded with a decent amount of pigment, Kosas Sport LipFuel Lip Balm is a cult favorite.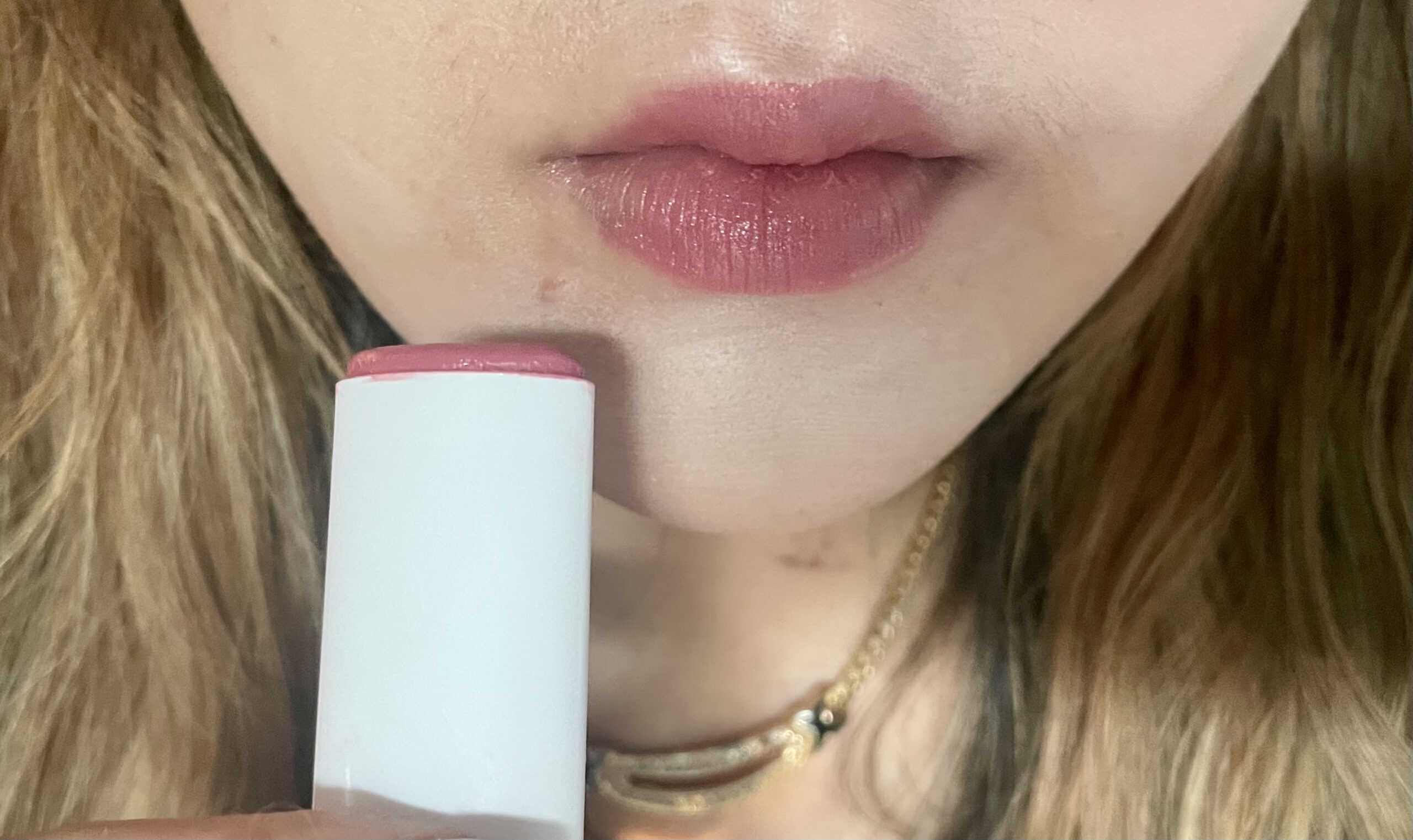 Kosas tinted lip balm offers high color payoff if you're looking for a clean tinted lip balm that isn't sheer. The formula is dense yet creamy and comes in an oval shape that covers for lip surface area than other lip balms.

Kosas Lipstick
Kosas Weightless lipsticks are rich, buttery and intensely pigmented lipsticks with a satin finish. They're made in a base of castor seed oil and waxes and contain plenty of nourishing butters and oils like mango seed butter, jojoba oil, Rosehip seed oil and cocoa seed butter and are pigmented with natural and synthetic color.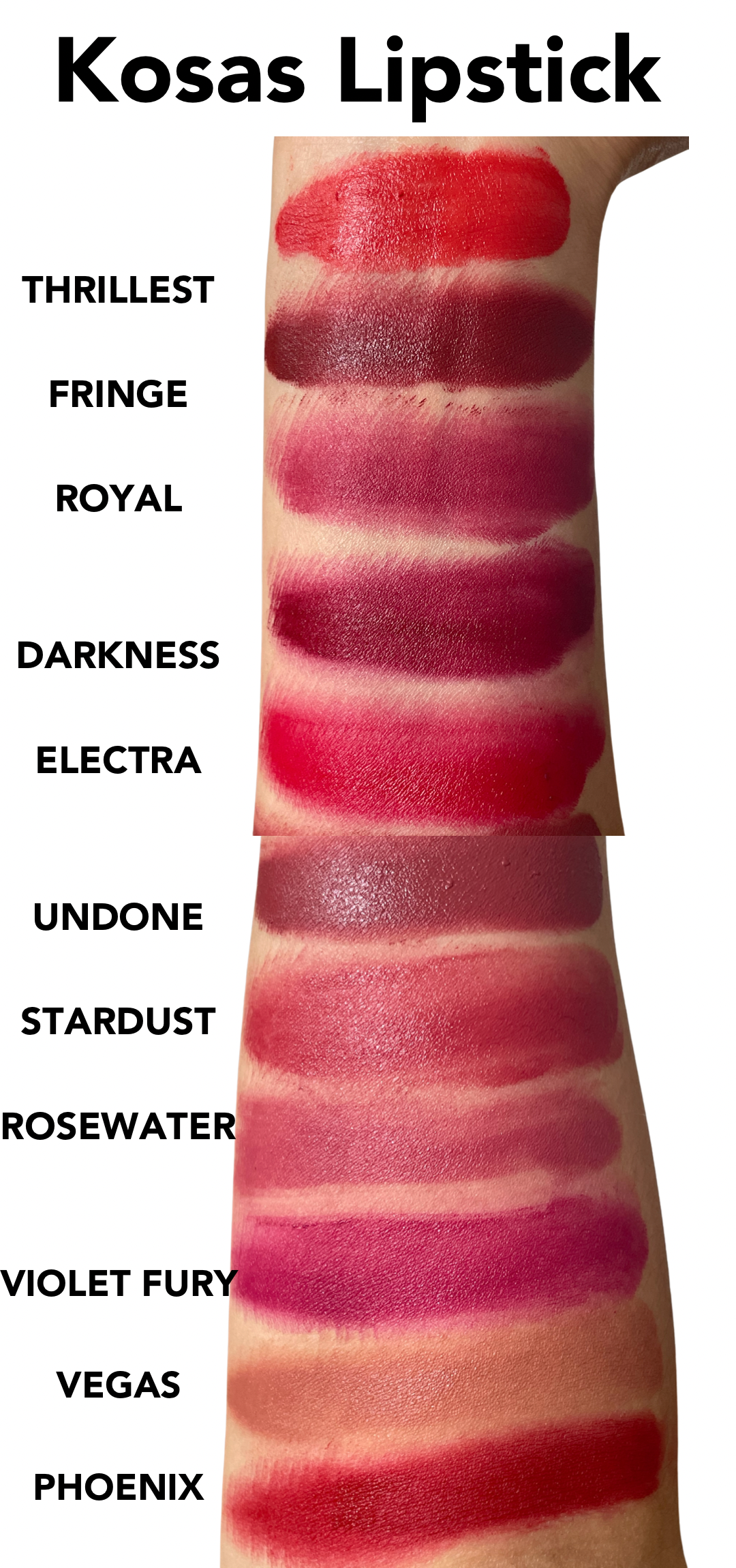 The most wearable, everyday-type Kosas lipstick shades are Rosewater, Stardust and Vegas. I swatched all 11 Kosas lipstick shades below.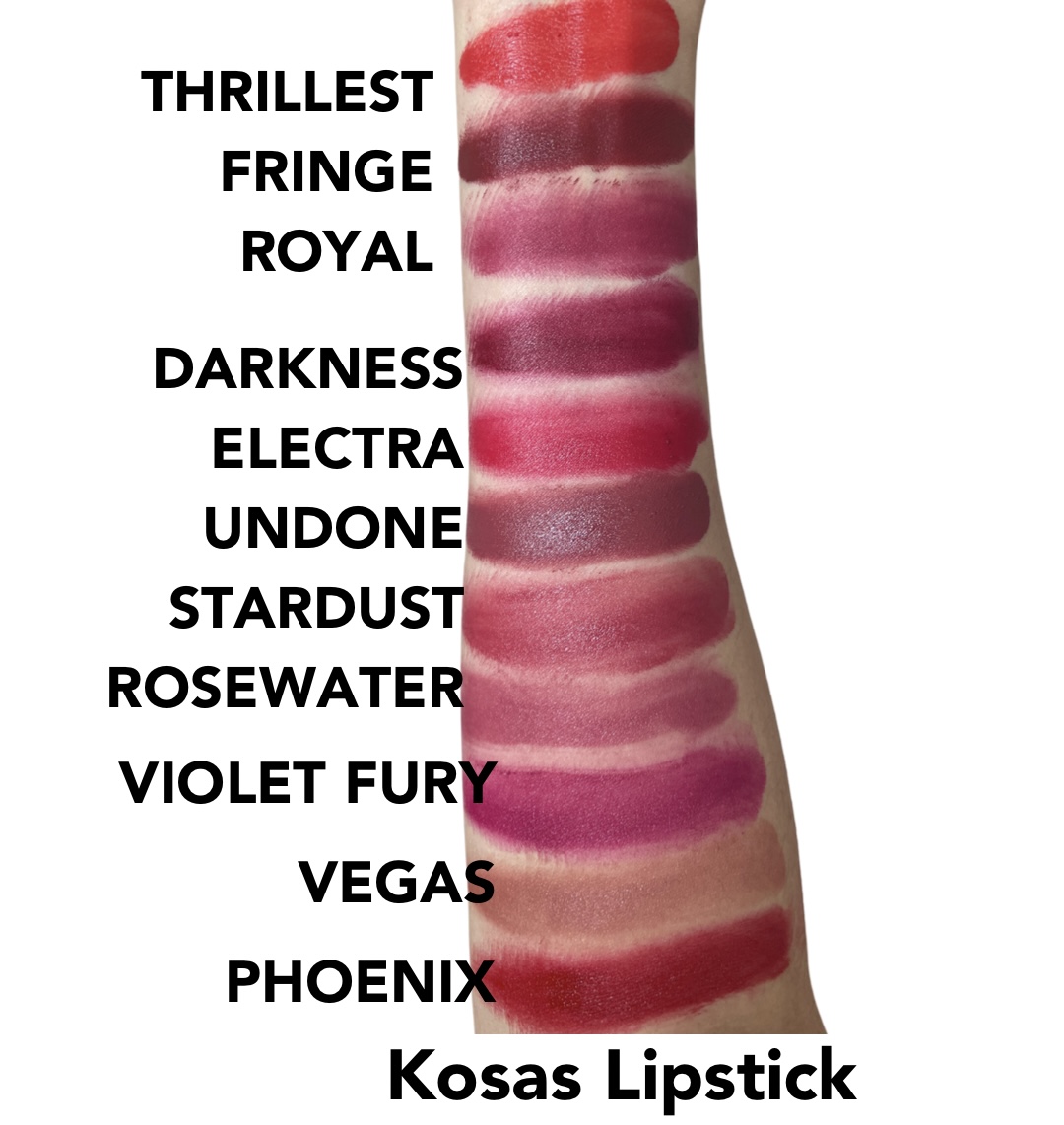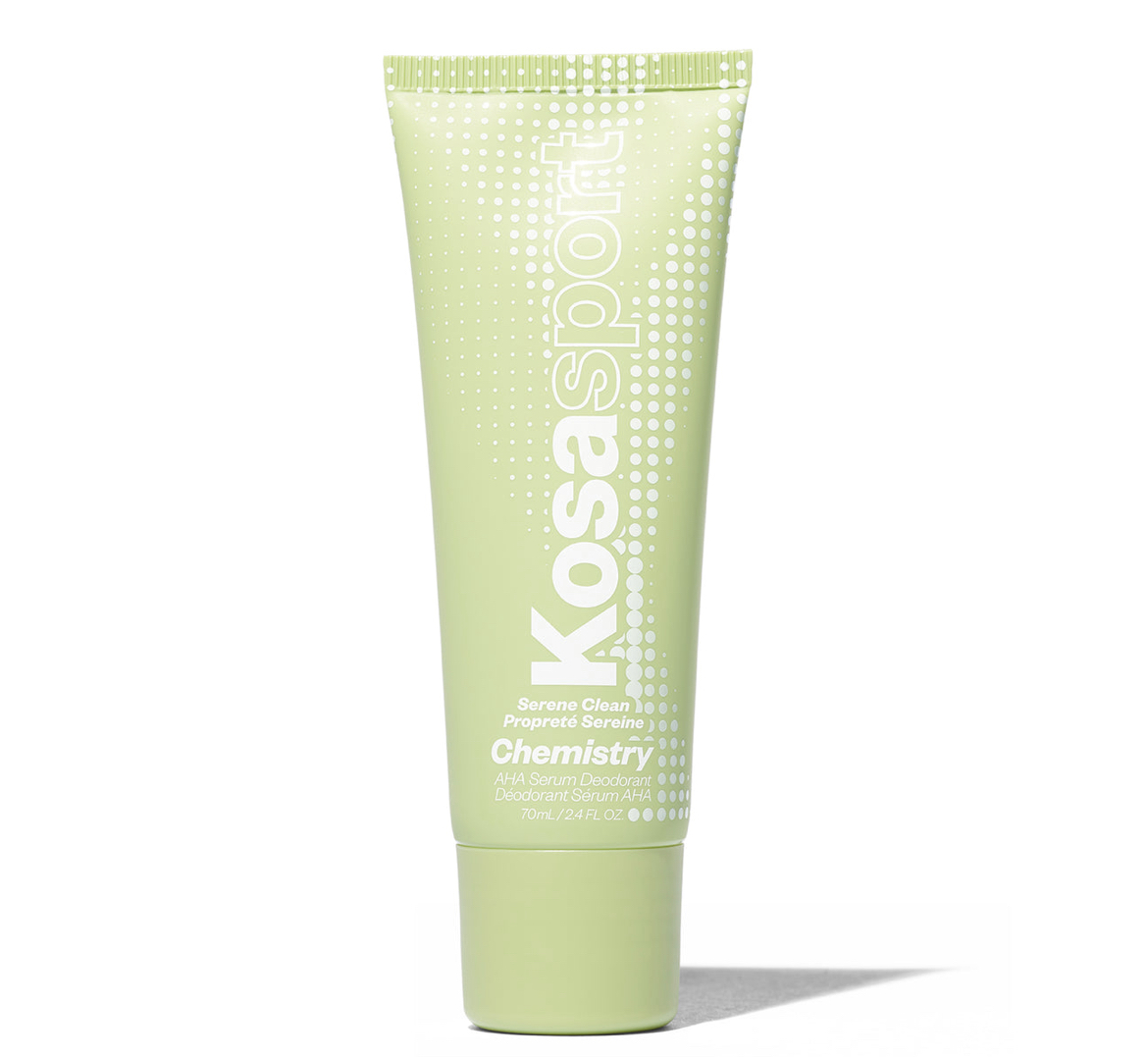 Kosas Chemistry Deodorant
I purchased the Kosas deodorant in Serene Clean, and while it's not my favorite deodorant, my partner enjoys this one. Instead of baking soda or powders to fight odor, the Kosas deodorant is a liquid serum with a blend of AHA's (Shikimic Acid, Mandelic Acid and Lactic Acid). It's a completely clear thin liquid that's stain free, but does have that "wet" feeling that some may not enjoy in a deodorant. I wouldn't consider this a heavy duty deodorant, but it does keep pits fresh.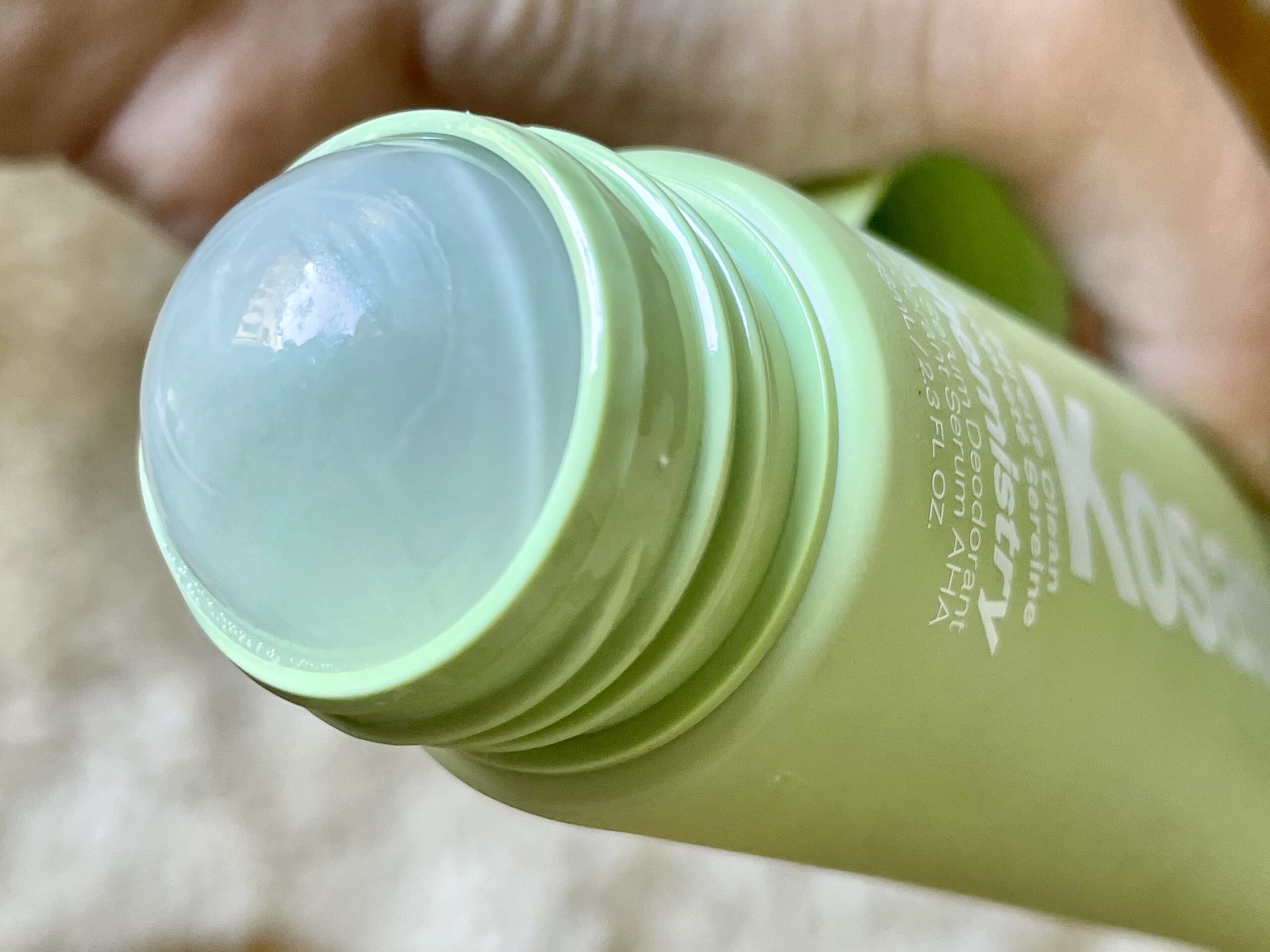 Aqua, Aloe Barbadensis Leaf Juice, Glycerin, Mandelic Acid, Polyglyceryl-4 Cocoate, Sodium Hydroxide, Shikimic Acid, Lactic Acid, Palmitoyl Tripeptide-5, Hyaluronic Acid, Citric Acid, Tartaric Acid, Xanthan Gum, Potassium Sorbate, Sodium Benzoate, Cananga Odorata Flower (Ylang Ylang) Oil, Citrus Aurantium Amara (Bitter Orange) Flower Oil, Citrus Paradisi Peel Oil, Simmondsia Chinensis Seed (Jojoba) Oil, Benzyl Benzoate, Limonene, Linalool