Aleavia Prebiotic Skincare Review + 30% Discount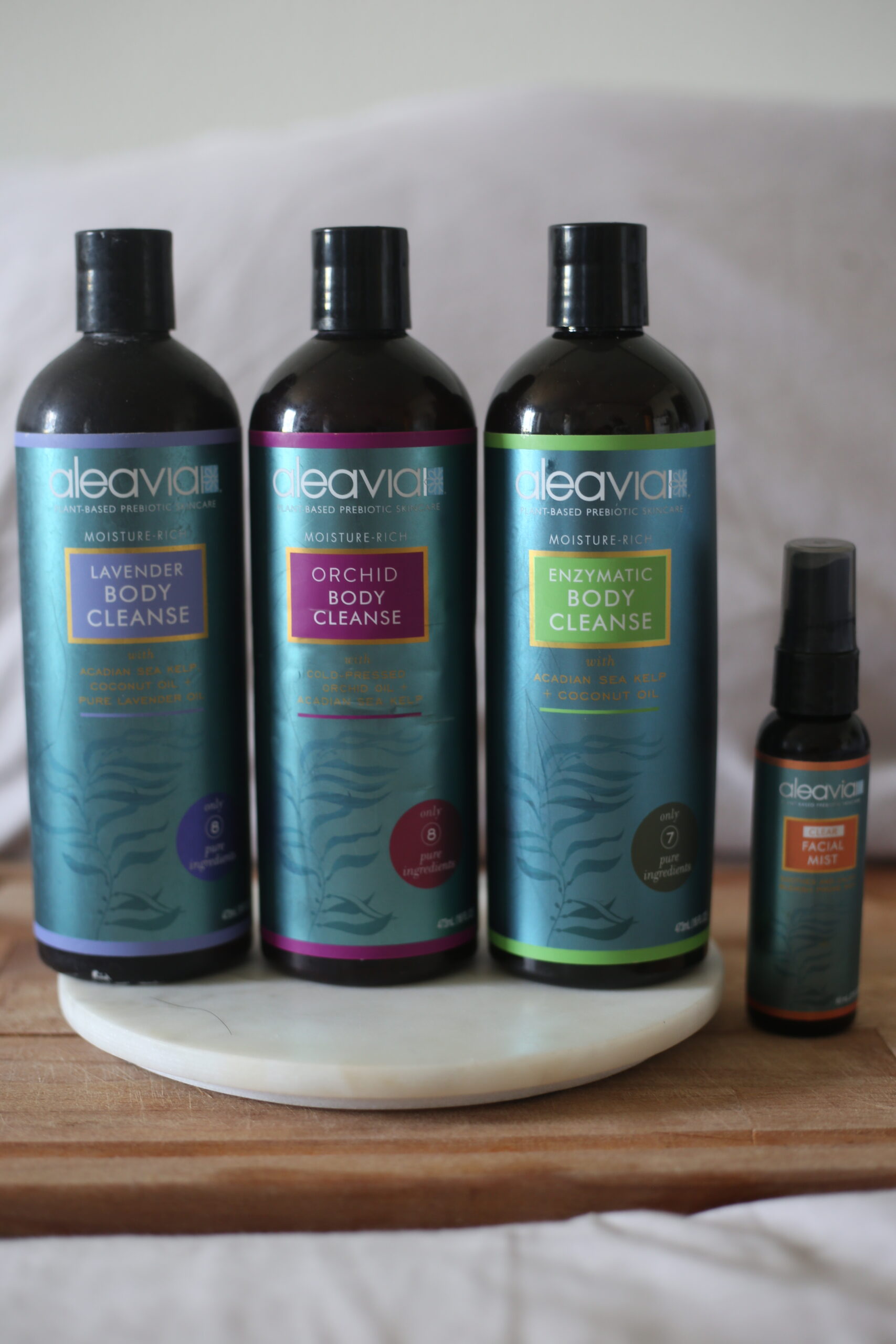 Aleavia offers a range of face & body cleansers and toning mists that are unique because they're based on a prebiotic approach to skincare. Kelly, the founder, was searching for all-natural remedies to heal her daughter's eczema when she disocvered a formulator that had been making prebiotic formulas for years and whose products cleared up the eczema less than a month. Thus began the idea for aleavia.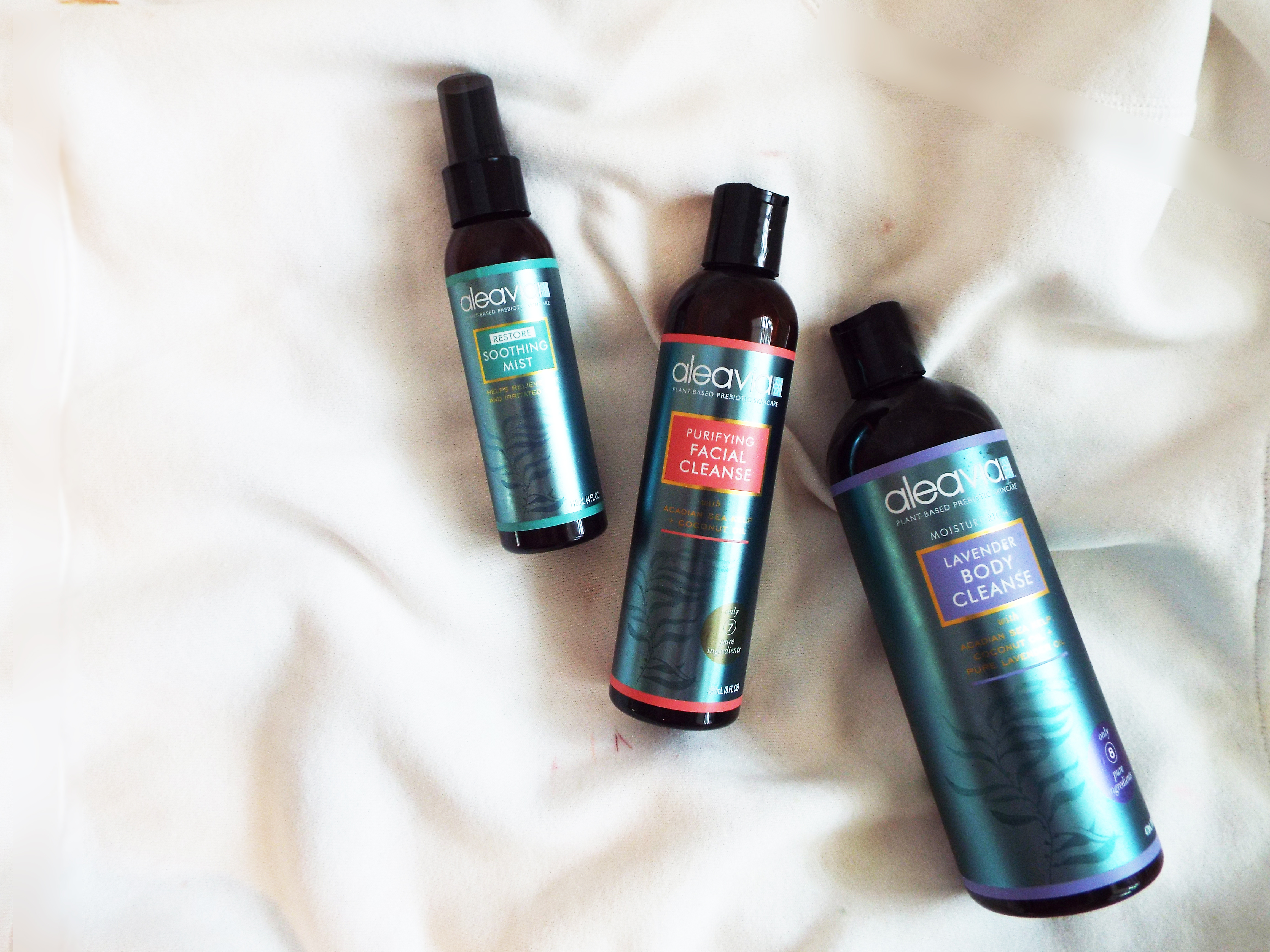 So what is prebiotic skincare? We all know that probiotics are all about putting good bacteria in our bacteria. Well what about continuing to feed that good bacteria? Prebiotics feed the beneficial microbes in our body and help heal our skin inside out. Prebiotic skincare is good for sensitive skin because the formulas are usually quite simple with just a handful of select ingredients.
The body cleanse has the same ingredients as the Purifying Face Cleanse except with 30% more Coconut Oil & added Lavender Essential Oil. If you asked which product to invest in I would recomend this one. It comes in a giant 16 oz bottle and serves as a hair shampoo, face cleanser (oily skin should use the Purifying Face Cleanse) & body wash. I've been using it for all these uses as I have no sensitivity to lavender EO and can confirm that as a shampoo it thoroughly cleanses my hair. In order to provide all the prebiotic goodness to my scalp which often receives little attention, I massage it for a good few minutes all over my scalp under warm water. As a body wash the lavender scent provides a calming effect and if you use a loofah it lathers up really well. It also has many other benefits:
• Stabilizes pH and eliminates body odor
• Helps reduce burns and fresh scars
• Relieves Body eczema
• Relieves Body psoriasis and keratosis
Ingredients: Filtered Water, Lavender Essential Oil, Coconut Oil, Aloe Vera, Dead Sea salt, Acadian Sea Kelp, Citric Acid, Plant Glycerin
The Aleavia gel cleanser is very soothing and removes dead skin cells, toxins, and excess oil to pH balance your skin. Acadian sea kelp replenishes skin with key nutrients while Organic extra virgin coconut oil and aloe vera soothes. One thing you'll notice about aleavia's products is they come in big sizes. This bottle is 8 oz and will last a long time.  The Aleavia Gel Cleanser will not become all foamy and I wouldn't rely on this alone to remove a full face of makeup, but if you suffer from acne, rosacea or have sensitive skin, give this cleanser a try.
Ingredients: Filtered Water, Coconut Oil, Aloe, Sea Salt, Kelp, Citric Acid, Glycerin (Plant Derived)
The Aleavia Restore Soothing Mist is also gentle with just 6 pure ingredients that relieve dryness & irritation while nourishing the skin with healing prebiotics. Again, perfect if you have sensitive reactive skin. The Aleavia face mist can sting the eyes so I recommend covering them as you spray. This bottle also dispels a very fine mist.
Ingredients: Filtered Water, Coconut Oil, Acadian Sea Kelp, Citric Acid, Soy Lecithin, Aloe Vera