Looking for the best natural and organic face washes that are also luxurious face treatments? The Organic skincare world has no shortage of the most decadent face cleansers, face washes and cleansing oils that not only cleanse the skin but turn your cleansing routine into a luxury ritual. There are luxe natural cleansers for all skin types that soothe sensitive skin, balance oily skin and heal troubled skin. Cleansing is the most important step in your skincare routine — dermatologists recommend double and even triple cleansing in the evenings. Any remainder pollution and bacteria in your pores has been proven to wreak havoc and cause premature aging. Luscious textures, scents that transport and botanicals that cleanse, nourish and heal skin galore can be found in the best natural and organic cleansers. The world of luxury cleansing: organic edition awaits.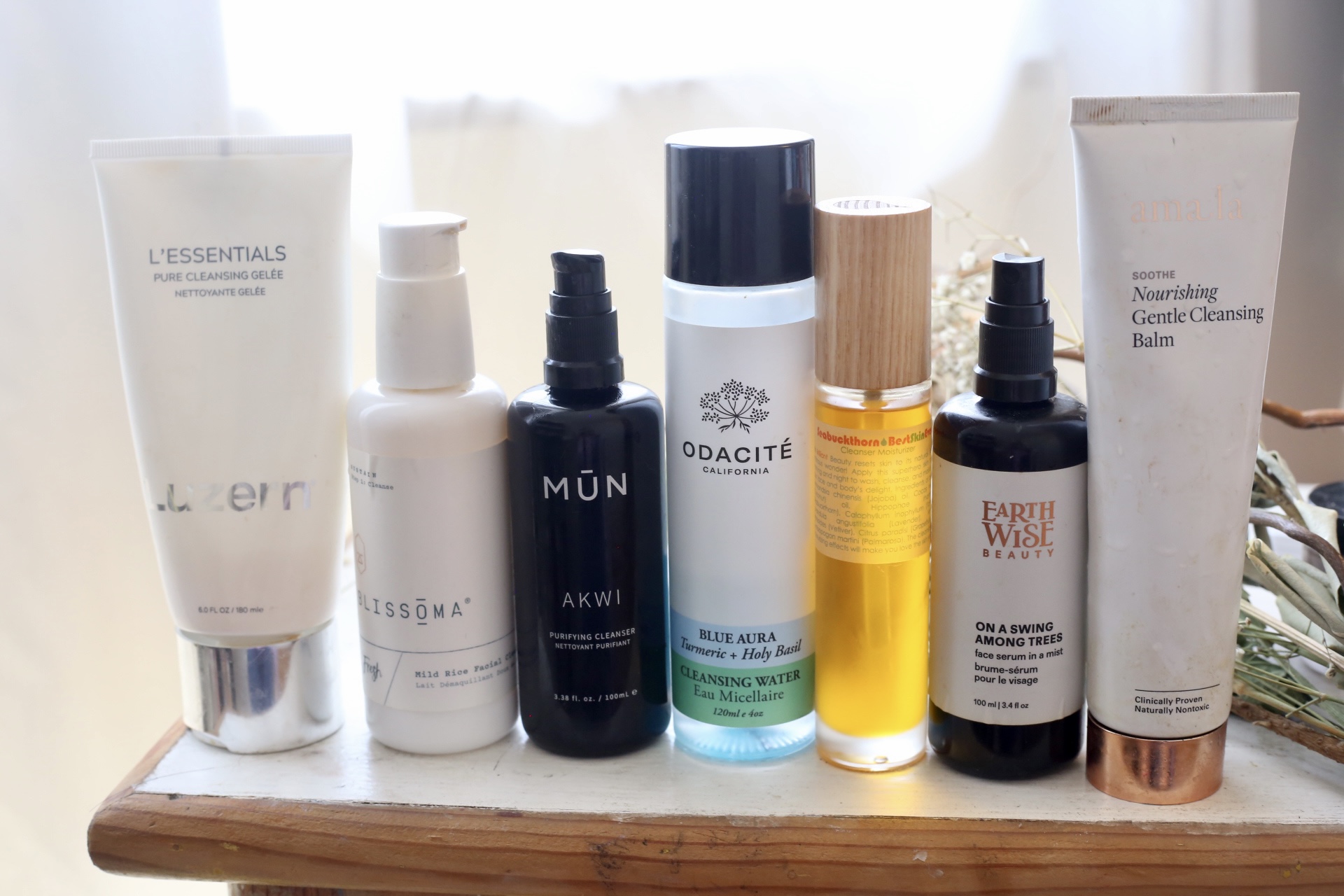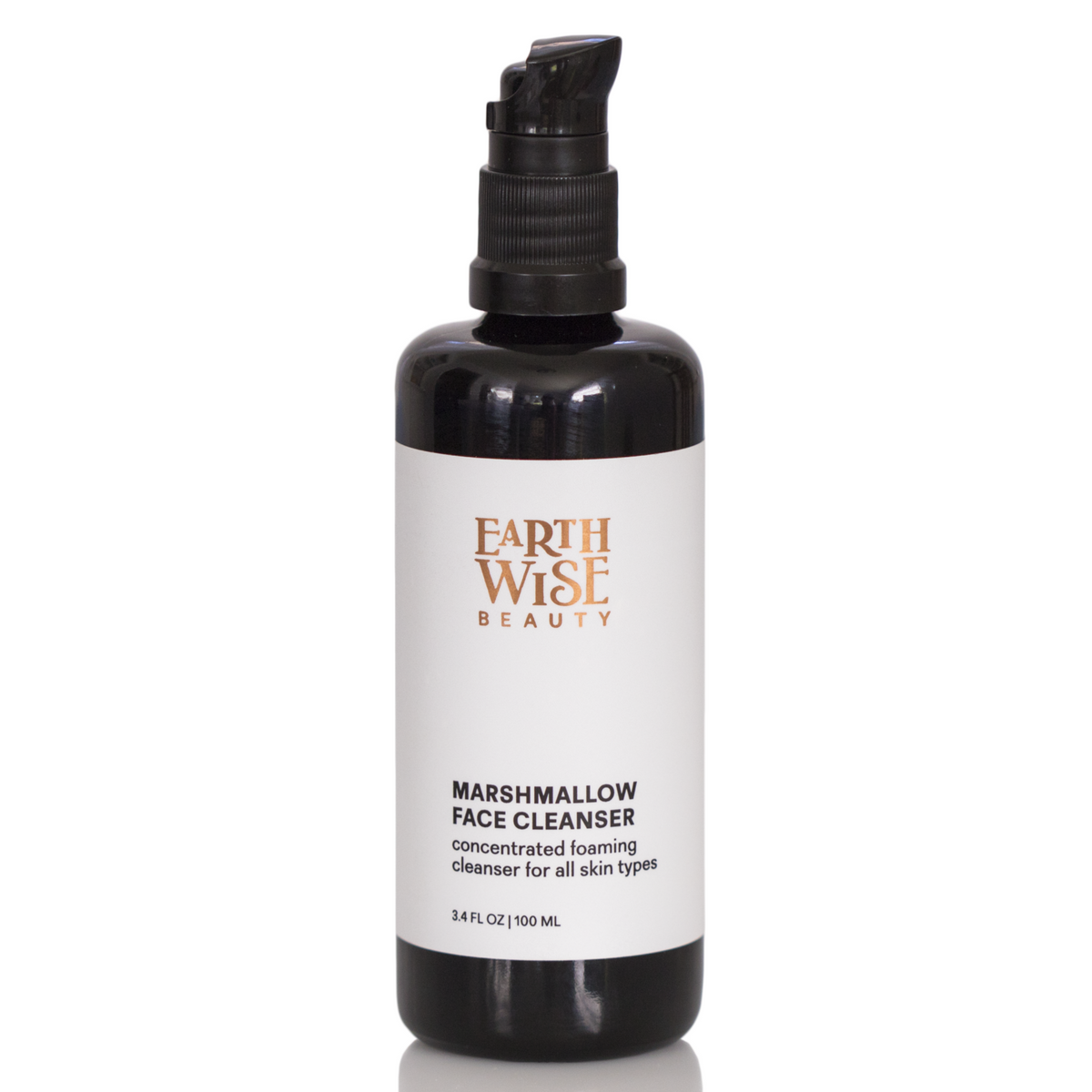 OG green beauty brand Earthwise Beauty Marshmallow Suds Cleanser is a cream-oil cleanser made with a bevy of organic herbs. It's a highly moisturizing cleanser full of marshmallow root, calendula petals, and chamomile flowers and provides aroma therapeutic benefits from German chamomile, Moroccan chamomile, and lemon balm. You'll also find pumpkin seed oil, hemp oil, cold-press whole-leaf Aloe and more.

MUN AKWI cleanser is a hybrid of cream, gel and oil. While it dispenses as a creamy gel, when applied AKWI melts into a silky oil. This cleanser is ultra effective at removing grime, sunscreen and makeup thanks to its oil content of castor seed oil, camellia seed oil, rice bran oil and argan oil. Add warm water to allow the cleanser to emulsify and rinse off.
Subtle resinous scent
Melts off makeup and sunscreen
Easily rinses off
Beautiful minimalist packaging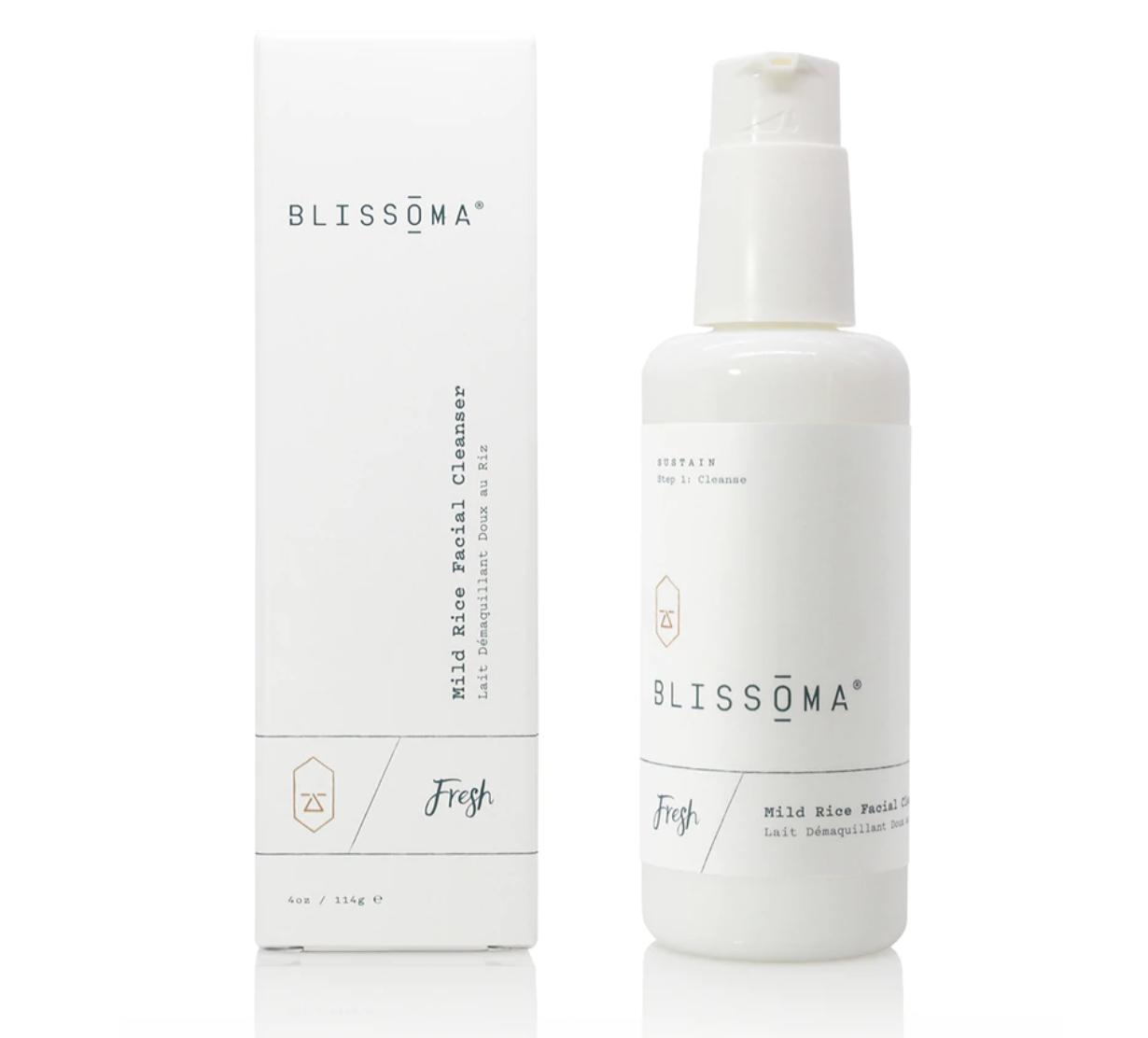 Blissoma Mild Rice Facial Cleanser gently removes impurities and does not foam at all. Instead, it's soothing and hydrating – perfect as a 2nd cleanse or morning cleanser. Ideal for all skin types, this 100% natural formula features 18 actives and is the correct pH for skin.
Organic, whole brown rice flour uses natural grain fiber to remove dirt and provide B Vitamins
Willowbark extract provides a rich source of natural salicins that exfoliate by dissolving dead skin cells and also cleanses away bacteria buildup on skin.
Organic oils of Apricot Kernal, Hemp, and Sunflower blend
Infusions of organic Chickweed and Rose support skin health and energy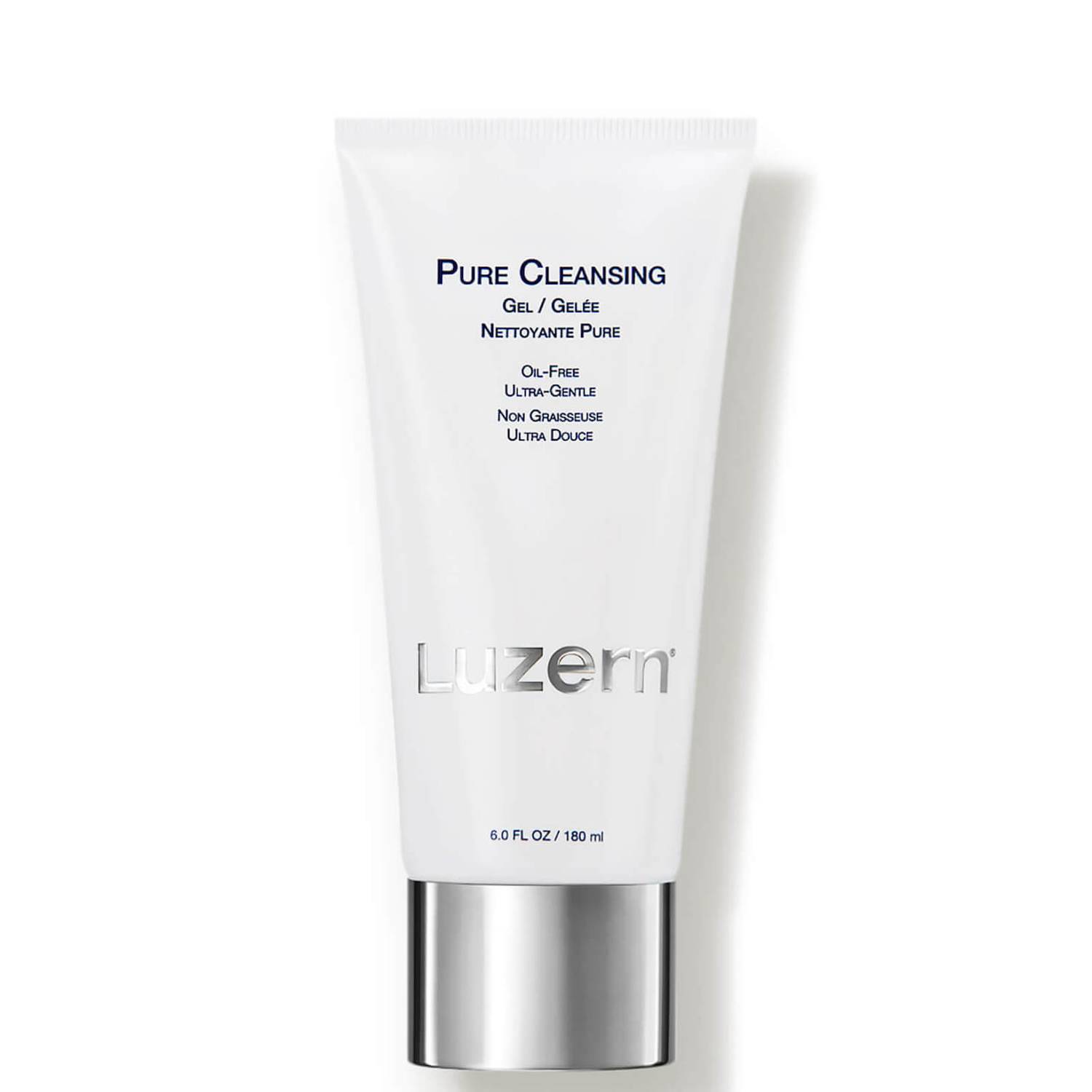 Luzern is an advanced cosmeceuticals, clean skincare line that cold mixes the latest advanced cosmeceuticals and organic Swiss Alpine extracts for highly potent and effective products that have earned them a cult following that includes the likes of Kourtney Kardashian.
A true gel cleanser, the Luzern Pure Cleansing Gelee is a lightweight cleanser that feels SO refreshing and hydrating on skin while it gentle cleanses.
This cleanser does not foam and works great as a second cleansing step for me. Perfect for sensitive skin types, the Pure Cleansing Gelee is a very gentle cleanser with cucumber, witch hazel, hyssopus and citrus leaf extract that leaves my skin feeling refreshed.
Very gentle lightweight cleanser
Does not foam
Feels very hydrating
Cucumber, witch hazel, hyssopus and citrus leaf extract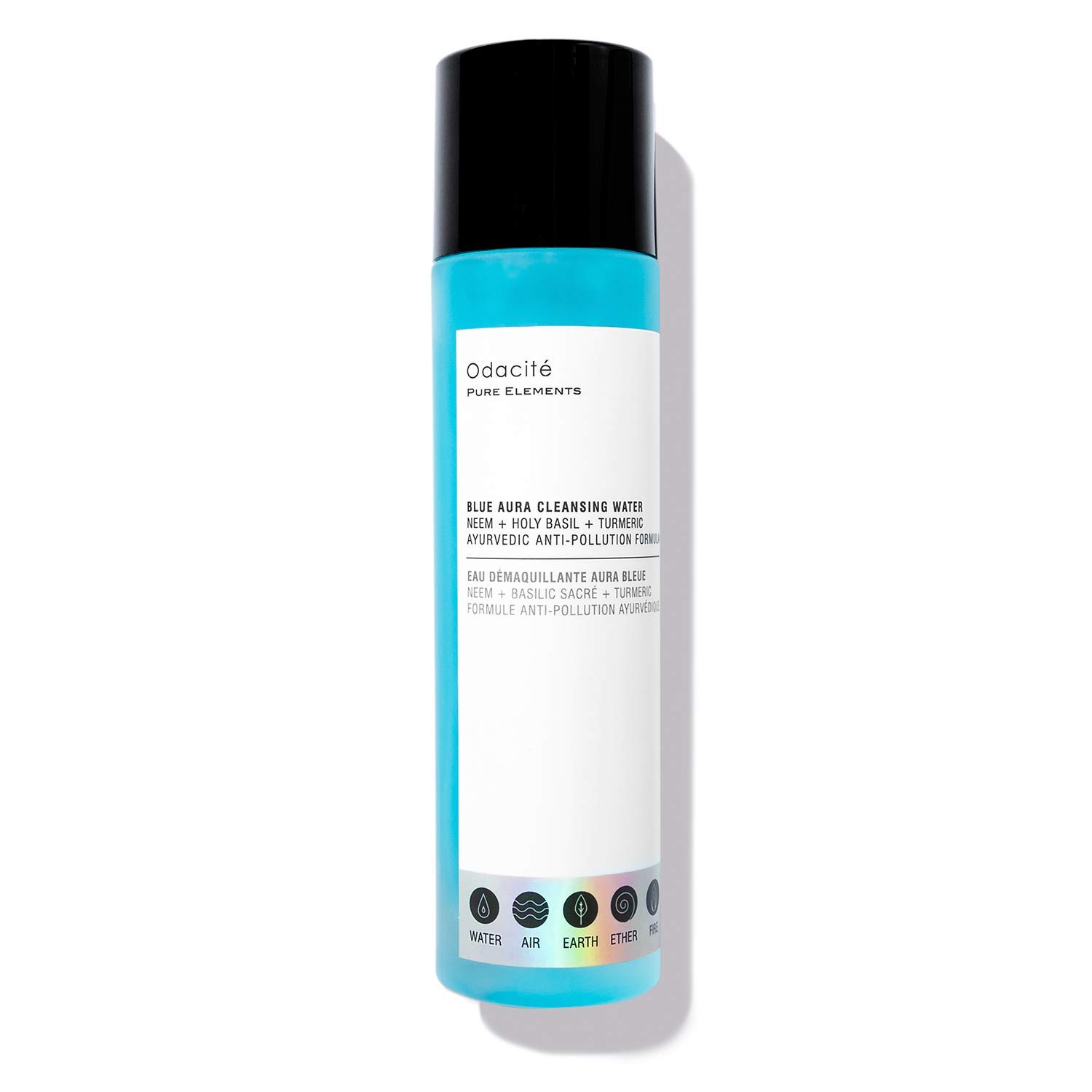 Odacite Blue Aura Cleansing Water is a micellar water inspired by Ayurveda that effectively removes skin impurities and makeup using the power of Micelles – tiny balls of cleansing oil that attract dirt and oil. Micellar water is great as a pre-cleansing step to remove makeup and sunscreen so your water based cleanser can really get to work.
Odacite's Blue Aura Cleansing Water is a great option for those who have sensitive skin or find that most cleansers dry out their skin. The formula begins with an organic Aloe Leaf Juice and Witch Hazel water base with added skincare benefits of Neem Extract, Ivy Gourd Extract, Eggplant Extract, Holy Basil Extract, Turmeric and Basil Extract. I love how effectively this cleanses my skin and also leaves my skin feeling fresh and hydrated!
For acneic skin: Odacite Black Mint Cleanser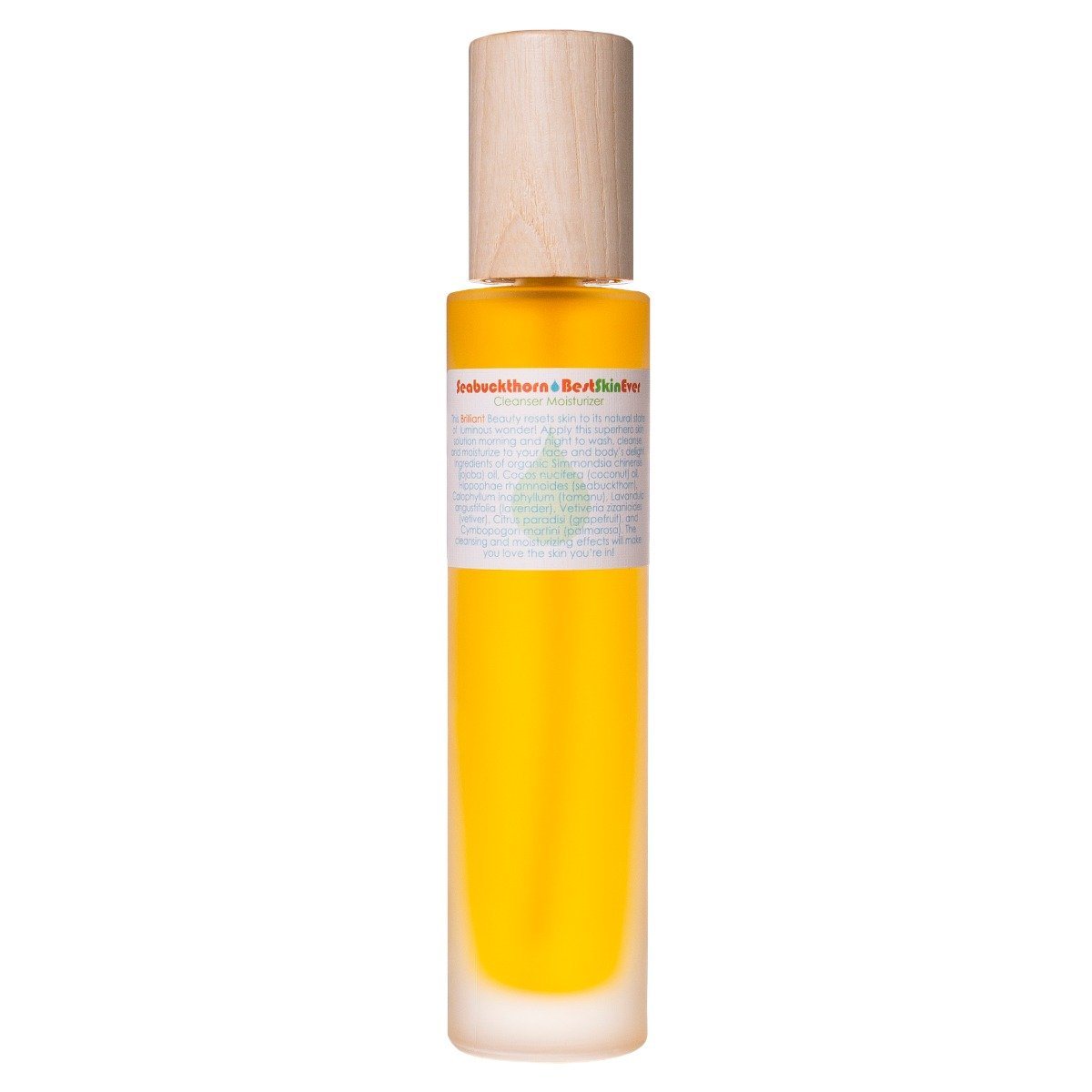 Living Libations Best Skin Ever Seabuckthorn is a cult favorite in the holistic living and natural beauty world. There's almost ten renditions of Best Skin Ever due to its popularity in fact. Best Skin Ever is luxuriously silky and so lightweight with skin beneficial omega fatty acids, vitamins, lipids, and hundreds of bioactive compounds. You get an added aromatherapy benefit from palmarosa oil, vetiver oil and lavender oil. Best Skin Ever is meant to multi-purpose so it not only cleanses, but also works as a face oil.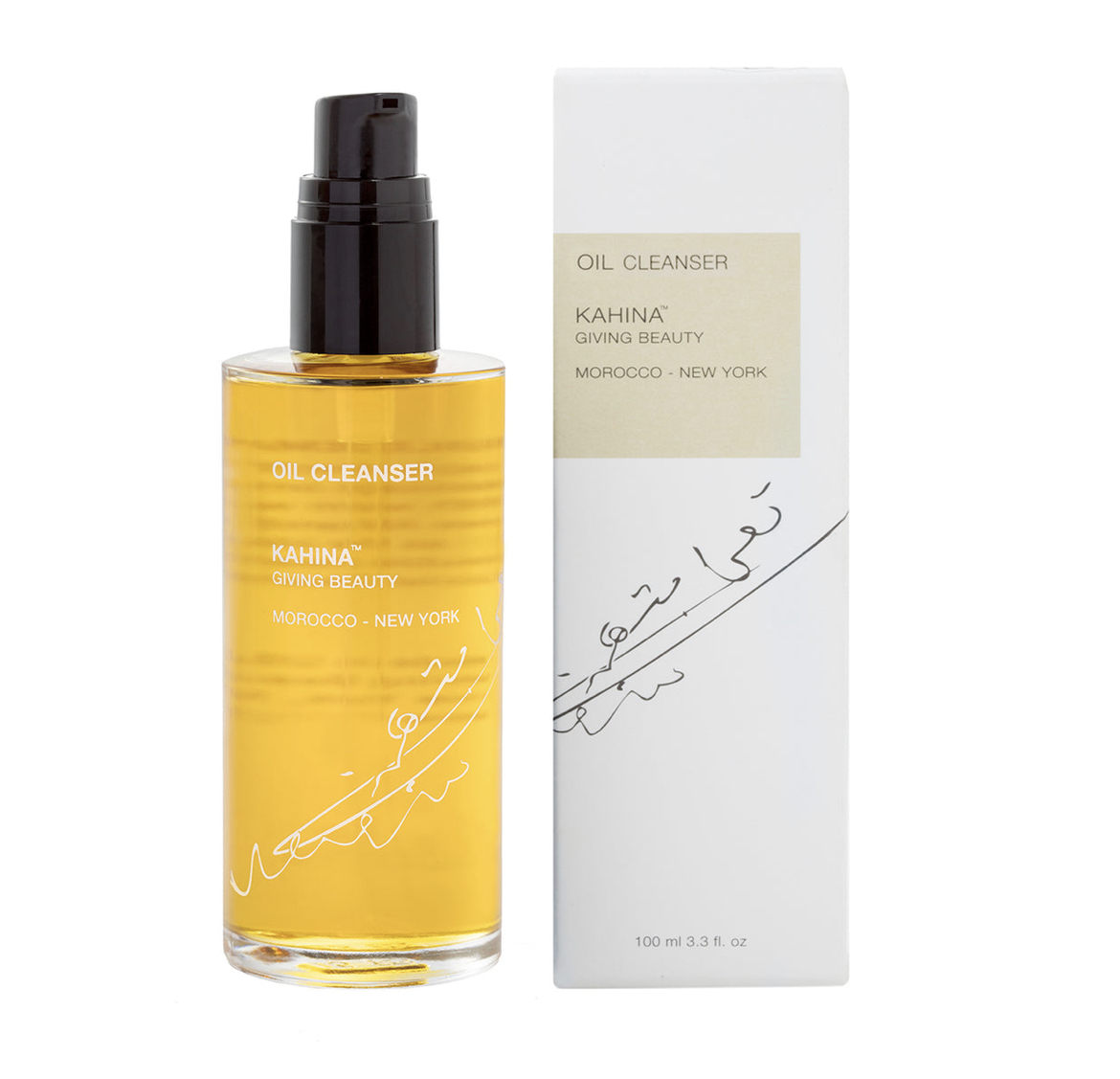 OG green beauty brand Kahina Giving Beauty's Cleansing Oil is a rinse-off oil made of 76% organic ingredients including hydrating, antioxidant rich plant oils and anti-inflammatory Calendula, Turmeric and Blue Tansy. You'll also find Reparative herbs like St Johns Wort along with carrot seed oil, millet seed extract, neroli flower oil and more. Luxurious in every way, there's no heavy or greasy sensation as Kahina Giving Beauty's oil cleanser rinses off easily with water.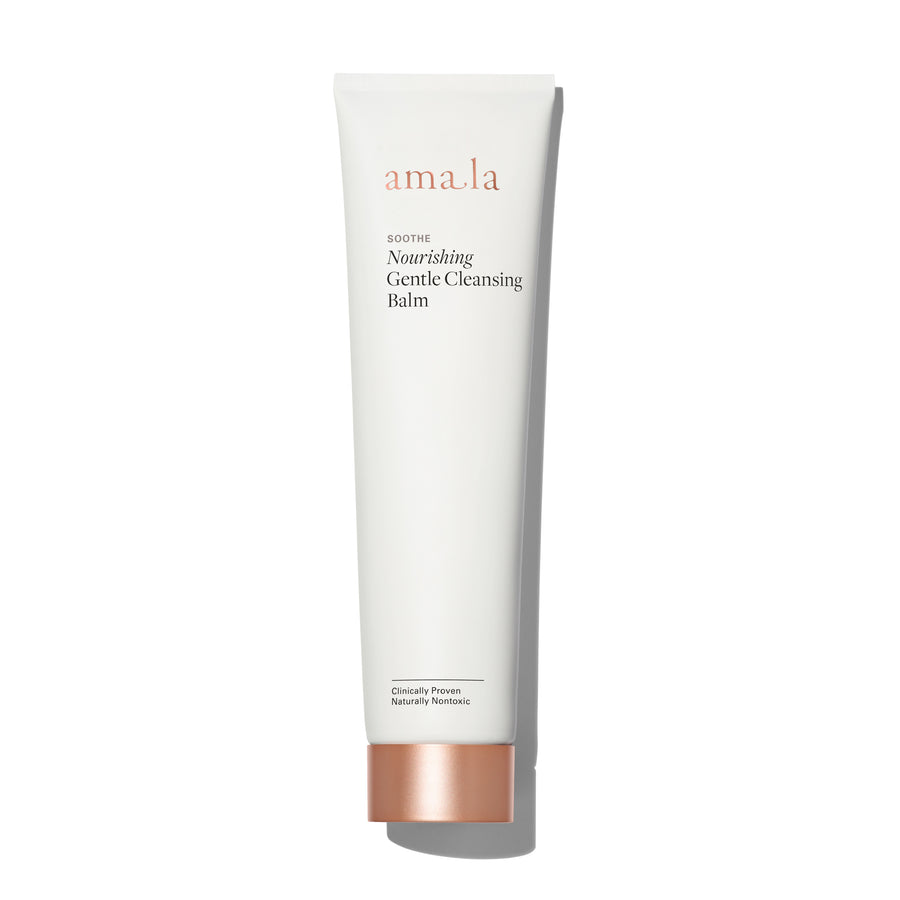 The Amala Nourishing Gentle Cleansing Balm is more of a liquid-like balm.
The soft gooey balm oozes easily out of its container and melts further upon contact with my skin. It's so soft and silky smooth and effectively removes the day's makeup and sunscreen. The Amala Nourishing Gentle Cleansing Balm also easily rinses off so there's no need to remove using a wet washcloth.
The Amala Nourishing Gentle Cleansing Balm contains:
Vital minerals, including copper, magnesium, zinc, iron, and silicon, that works synergistically to help nourish and condition the skin
Caper Berry Extract to inhibit inflammation
Bio-active nutrient powerhouse that combines Yerba Santa probiotics, balancing prebiotics, and moisturizing peptides
If you like a very lush cleansing balm that's more of like a liquid salve instead of a solid, the Amala Nourishing Gentle Cleansing Balm is a fantastic product.