Pai Skincare is one of the original OG skincare brands that launched 15 years ago when clean beauty wasn't even a term yet. Pai Skincare founder Sarah developed Chronic Urticaria in her mid-twenties and experienced reactions to almost every product she tried. after four years of dealing with it, Pai was birthed from the founder's need for gentle skincare for sensitive and reactive skin. This, in turn, meant pure formulas without any harsh ingredients, natural or otherwise. Based in the UK, all Pai products are manufactured in their London headquarters and sold in 50 countries around the world today. Every Pai skincare product is safe for sensitive and eczema-prone skin, but I've found that even though this line is specifically tailored to problematic skin, these are great products for non-problematic skin too. Read on for my Pai skincare review.
Pai Skincare is obsessed (in a good way) with certifications.
They're accredited by these organizations so their claims are legitimate:
Comos Natural
Soil Association
The Vegan Society
Cruelty Free International Leaping Bunny program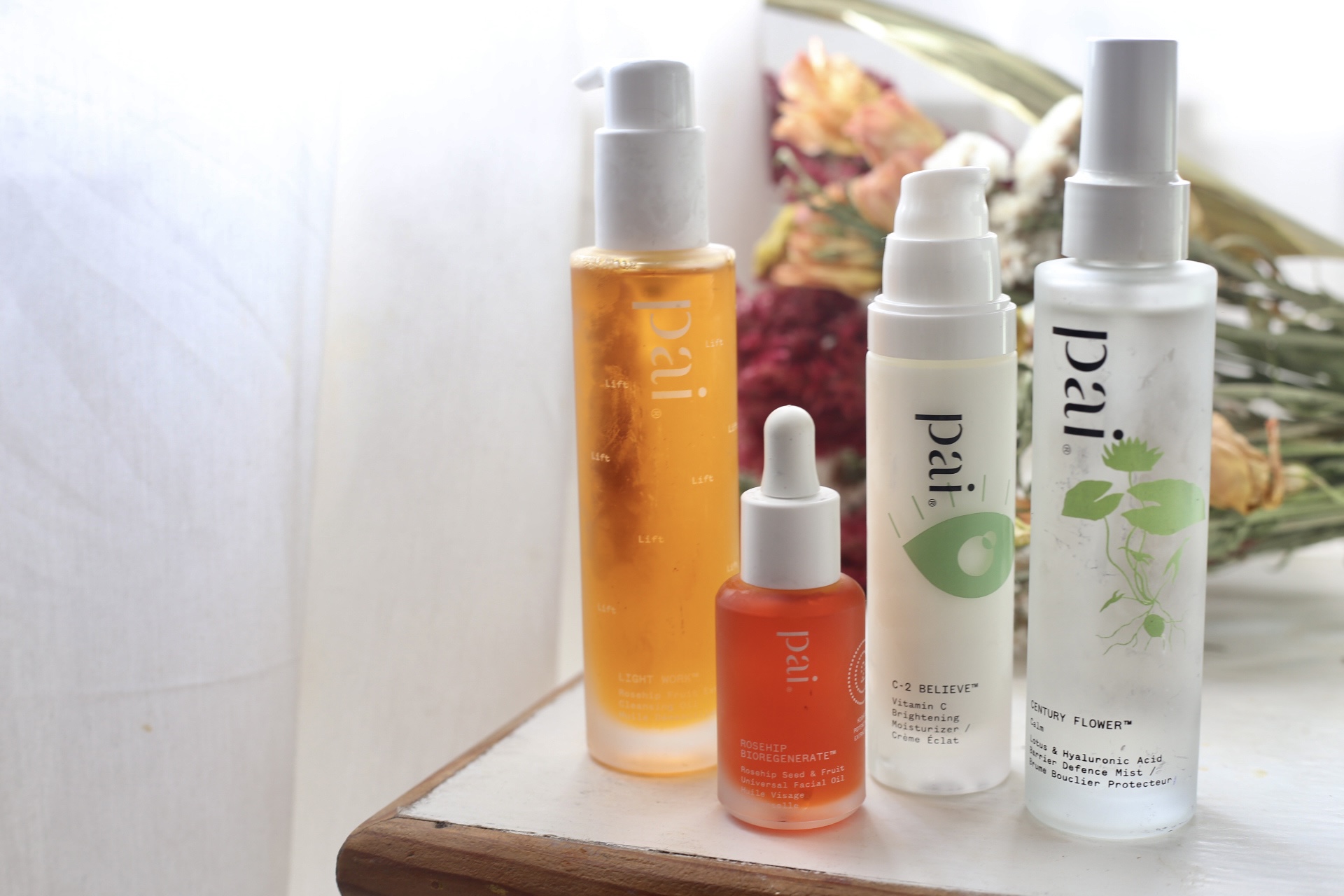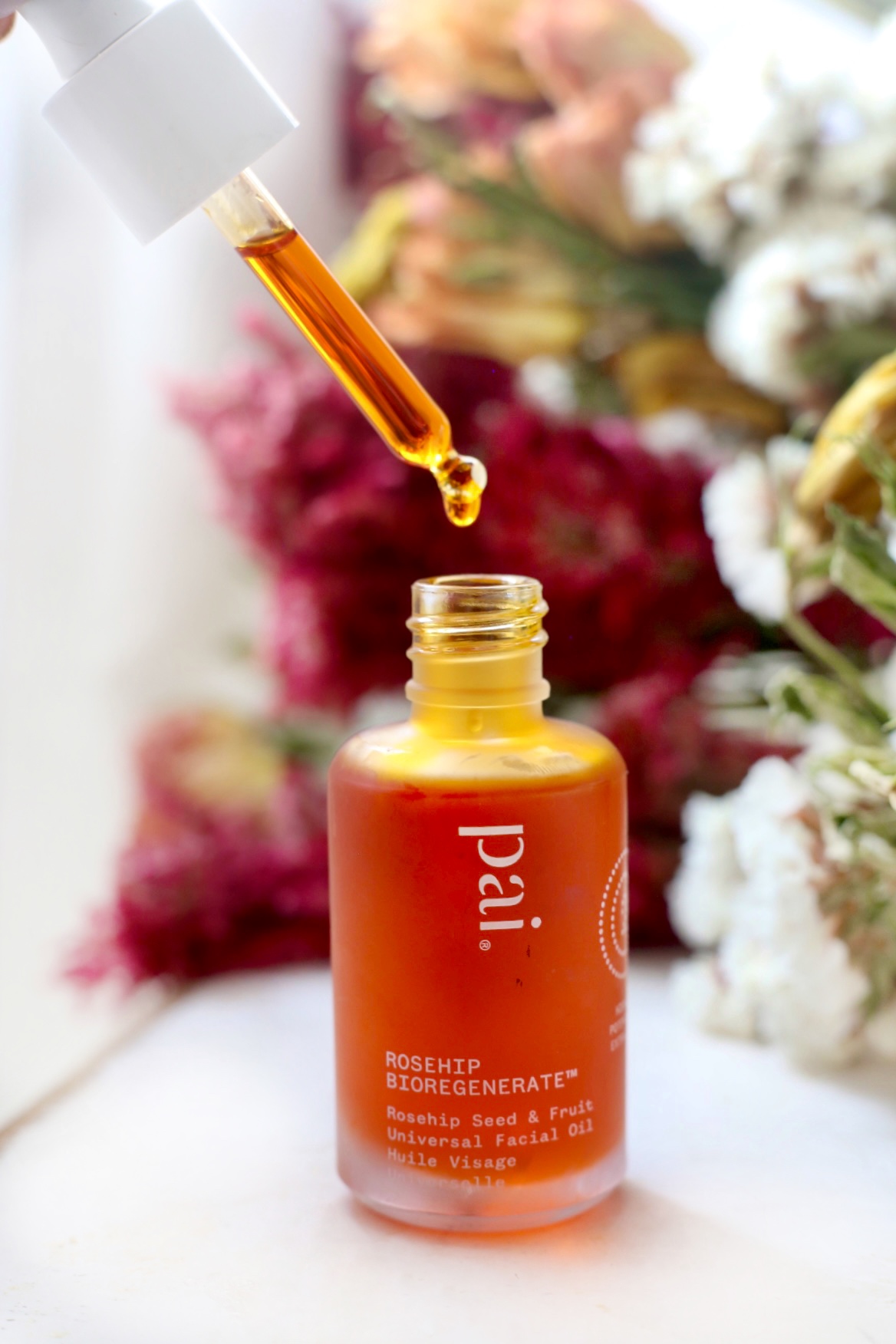 The Pai Rosehip Face Oil contains both organic Rosehip seed and Rosehip fruit extract and was designed to be suitable for all skin types, even the oiliest skin. It's an incredibly lightweight oil with a liquid consistency that feels hydrating. If you're scared of adding a face oil to your routine, Pai Rosehip Oil is a great one to start with and comes in a variety of sizes. This is Pai Skincare's most popular product and for good reason!
If you find yourself a fan of Pai's Rosehip Oil then I can practically guarantee you'll love their Light Work Rosehip Cleansing Oil. It's also a lightweight and thin-consistency cleansing oil that's gentle yet effective. With a bit of water it emulsifies so everything rinses off easily. I love the subtle fruity scent.
It comes in two sizes, both of which are packaged in glass, and contains organic ingredients like olive, sunflower, castor, jasmine, basil, lime and orange along with organic rosehip fruit extract.
Ingredients: OLEA EUROPAEA FRUIT OIL* (olive oil), HELIANTHUS ANNUUS SEED OIL* (sunflower oil), POLYGLYCERYL-4 OLEATE, RICINUS COMMUNIS SEED OIL* (castor oil), ROSA CANINA FRUIT EXTRACT* (rosehip fruit extract), JASMINUM GRANDIFLORUM FLOWER EXTRACT* (jasmine oil), CITRUS AURANTIFOLIA PEEL OIL* (lime oil), CITRUS AURANTIUM DULCIS PEEL OIL* (orange oil), PELARGONIUM GRAVEOLENS OIL* (geranium oil), OCIMUM BASILICUM OIL* (basil oil), TOCOPHEROL (vitamin e), ROSMARINUS OFFICINALIS LEAF EXTRACT* (rosemary extract), SQUALENE, BETA