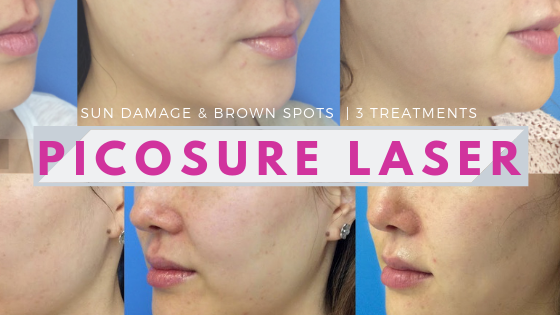 I've tried laser on and off for my sun damage and brown spots, which started appearing as early as age 19 or 20 – thank you California sun! Technology is always and rapidly advancing, so laser 10 years ago isn't the same as 5 years ago which isn't the same as today. And getting 1 treatment versus 5 makes a difference. I tried out 3 sessions of the Picosure laser over the course of 3-4 months and wanted to share my experience and show before and after pictures to give you guys an accurate an idea of how it worked for me. Hopefully this will be helpful if laser is something you're considering investing in! You can find videos on my Instagram @organicbeautylover in the Laser Highlight of my treatments — come say hi!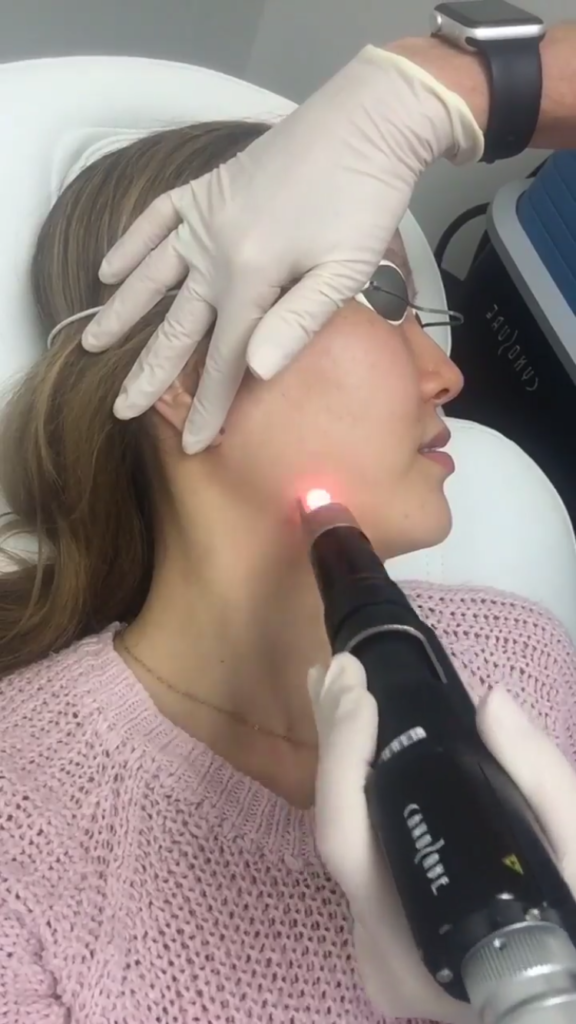 t a k e a w a y s
—-While my brown spots didn't disappear, my skin tone and texture improved greatly and brown spots faded slightly for overall better-looking skin
—-The worse your skin is before doing laser the more dramatic the results
—-Be sure to go to a certified nurse/doctor and do your research. Laser in the wrong hands can botch your skin! Check that they also have experience with your ethnic skin type and shade. I went to a medical laser spa (Orange Coast Aesthetics in Irvine) and had my treatments done with an ER nurse trained specifically in this laser and who had ample experience with Asian skin. She kept each treatment at a lower setting.
—-You must be very careful to keep your skin out of the sun after each treatment otherwise it's useless. I had to go to Colombia post 2nd treatment and made every effort to wear a hat and SPF at all times.
—- The more treatments you receive the better the results
—- It will not make all your skin problems go away. It will improve your skin but remember results are not going to last a lifetime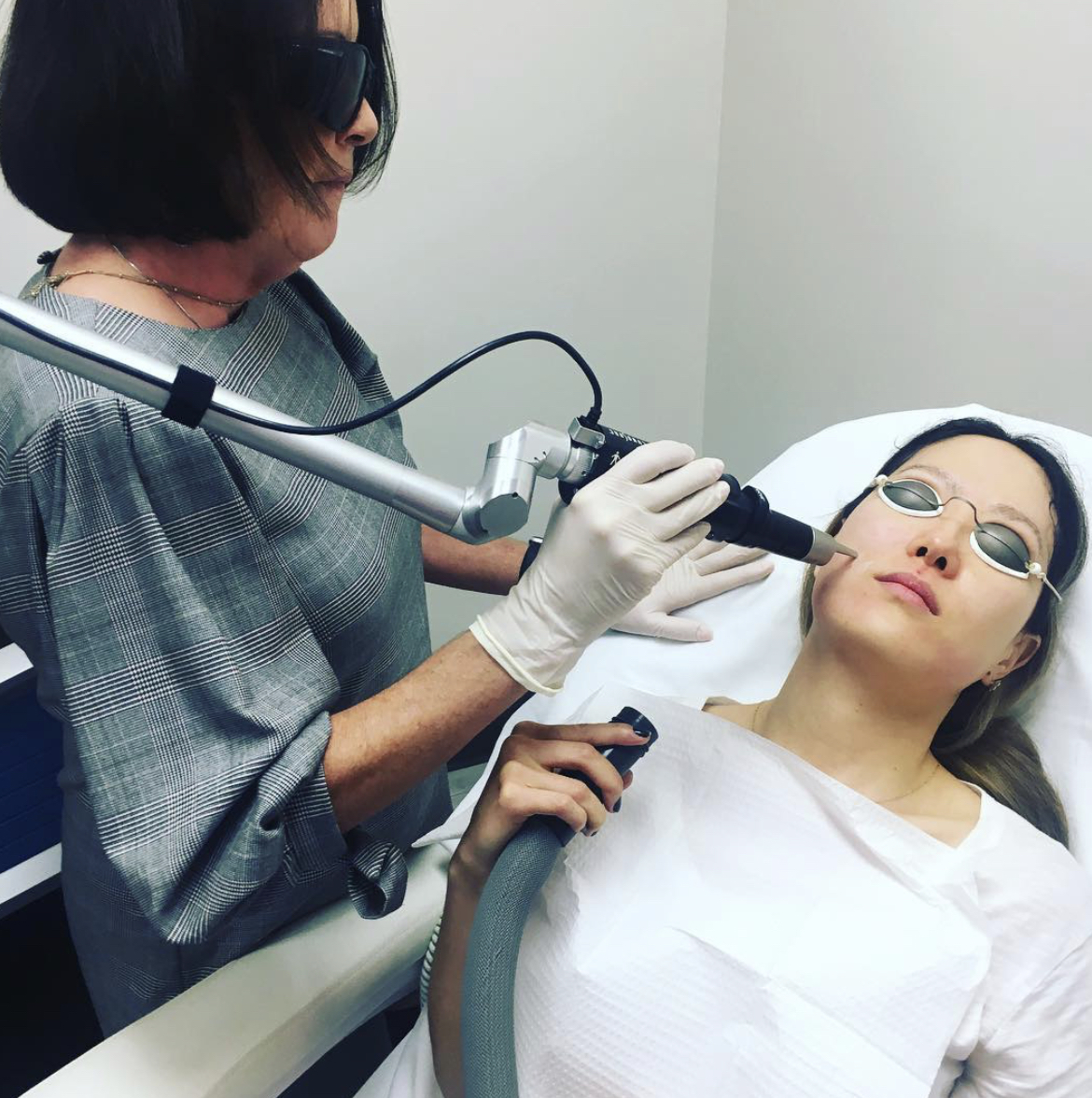 a b o u t  p i c o s u r e
That being said, here is some info about the Picosure laser. It's designed to improve:
-uneven or rough texture
-discolored areas, including age spots and dark spots
-sun damage
-loose, lax skin, wrinkles, and lines
-melasma
-tattoo removal and revision
-scarring, including acne scars and scars from surgery and trauma
It works by breaking down melanin, which is then carried away by the body's lymphatic system and expelled. PicoSure's PressureWave™ technology uses a unique wavelength of light (755nm) and a specialized lens to convert laser energy into gentle pressure. This pressure squeezes cells, activating the natural cell signaling processes that create new collagen and elastin without burning or damaging the skin.
Learn more here

h o w  i t  f e e l s
You can receive numbing cream, which you must wait 20 minutes for it to kick in before starting the laser. I tried both with and without, and even without the cream, the laser is bearable despite being pretty painful. With the cream the sensation is reduced but it will still be uncomfortable. You hold on to a tube that blows cold air to lessen the burning sensation. In total you're only being lasered for barely 10 minutes and you can take breaks if needed.
p o s t  t r e a t m e n t
There is absolutely no downtime, but immediately after your face will feel like it's on fire. My laser technician applied Skinceuticals skincare products as well as a Skinceuticals sheet mask which helped cool and soothe my face significantly. My face was pink for 1-2 days and then it glowed. The dark spots also looked a bit darker which is a good sign. Some people experience the "coffee grind" look where their dark spots turn completely dark and coffee colored, before the body begins to eat up the melanin.
b e f o r e  &  a f t e r  p h o t o s
Left: Before treatment
Middle: Post 1 treatment
Right: Post 2 treatments


How to Make Results Last Longer Post Laser
Best Organic Skincare for Hyperpigmentation
This is by far the strongest antioxidant serum I've come across, made 100% from plants for hyperpigmentation:
If your skin can handle Vitamin C, then adding a Vitamin C serum is a must for hyperpigmentation (if your skin can tolerate it):
Sunscreen to protect your skin from dark spots!

More before and after pictures at Orange Coast Aesthetics.
For videos check out the "Laser" Highlight in my Instagram bio.